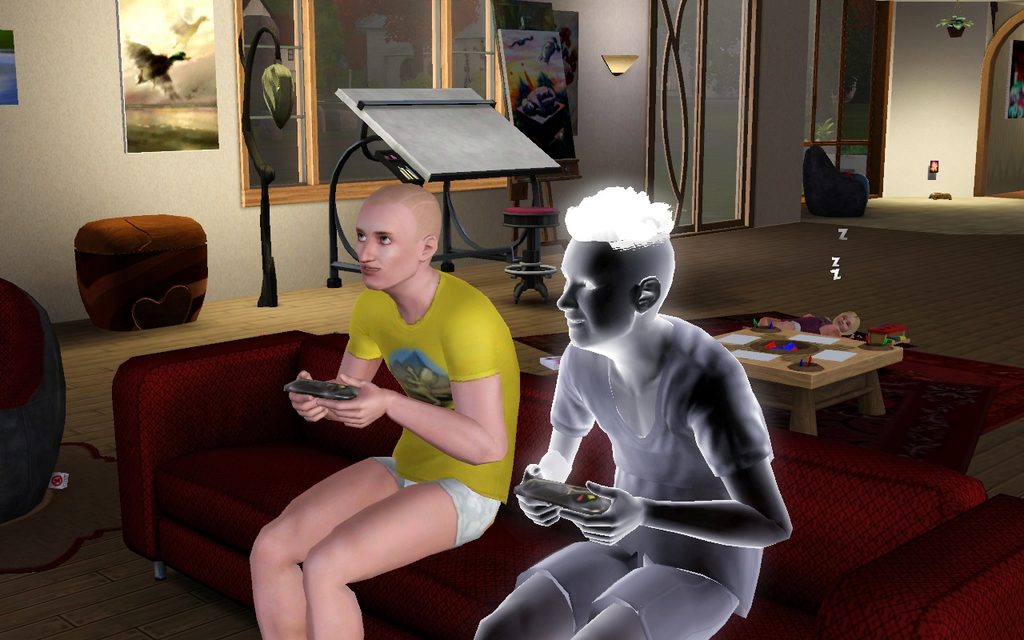 Steven and Paul are playing videogames and having a nice conversation.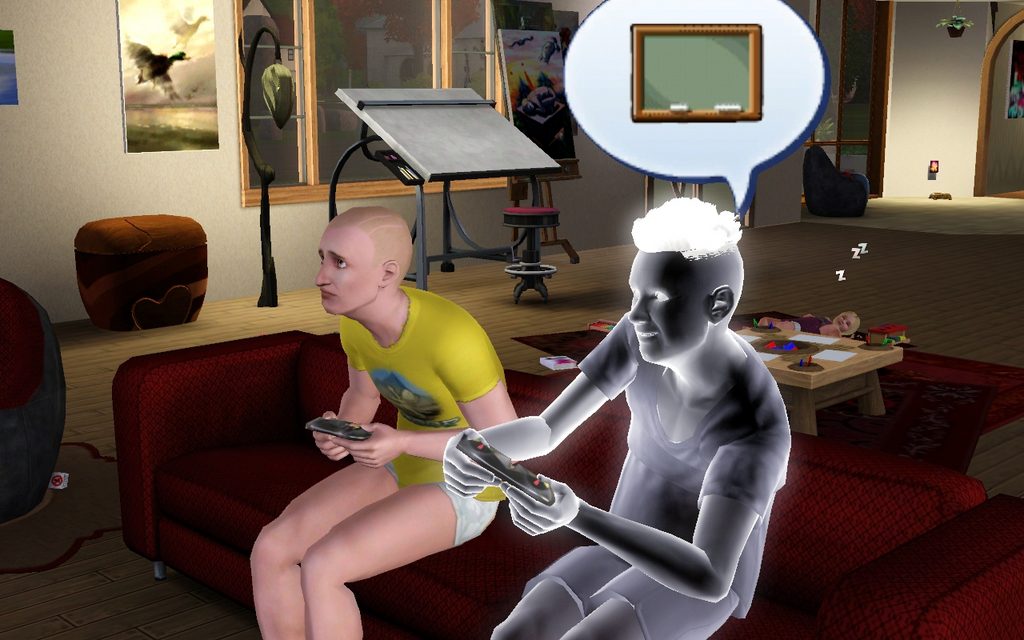 About their respective work…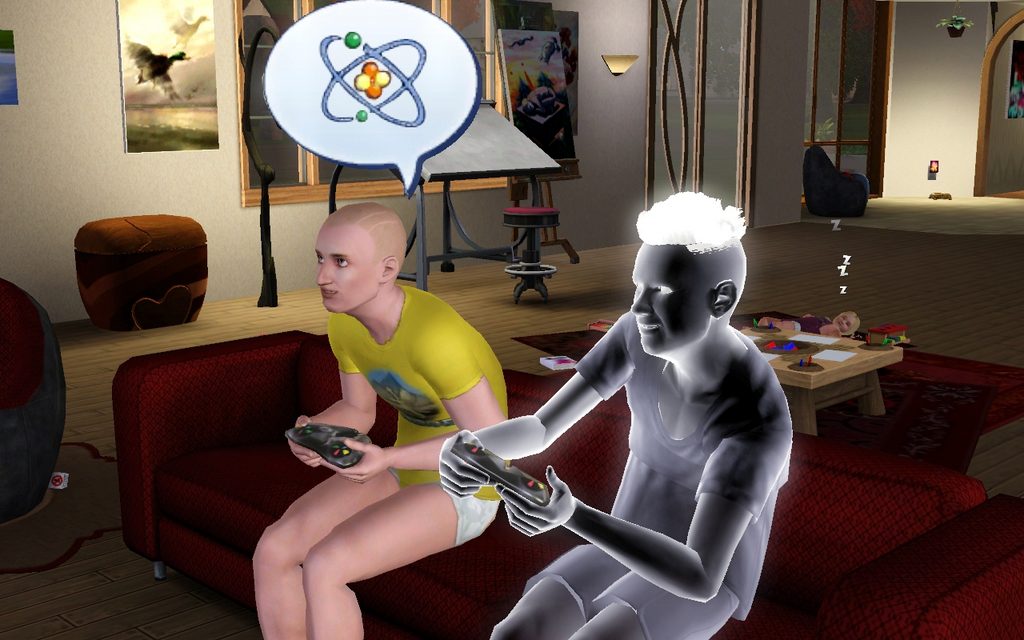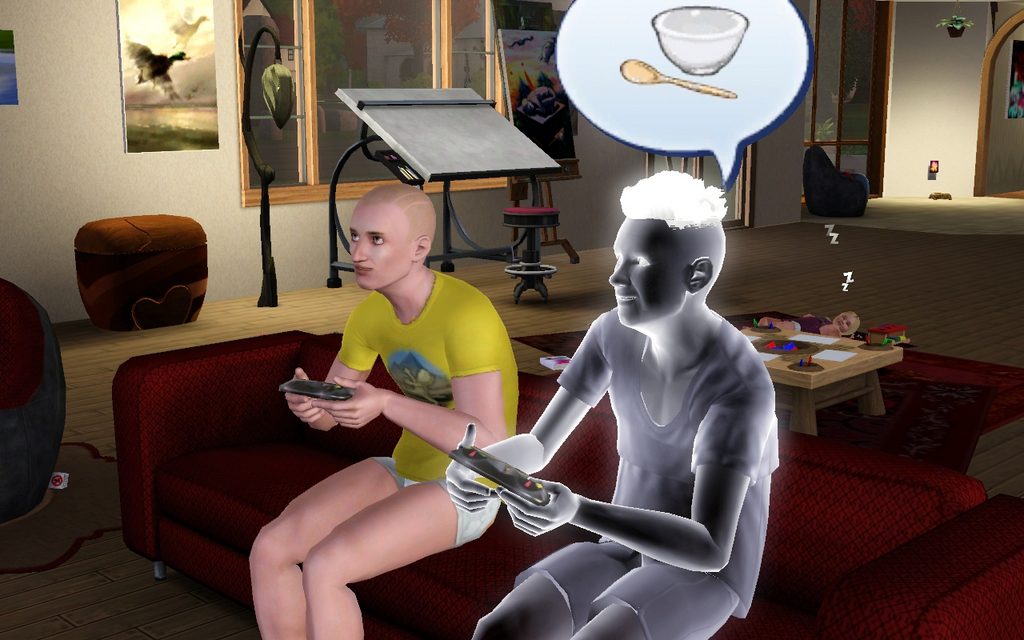 … cooking…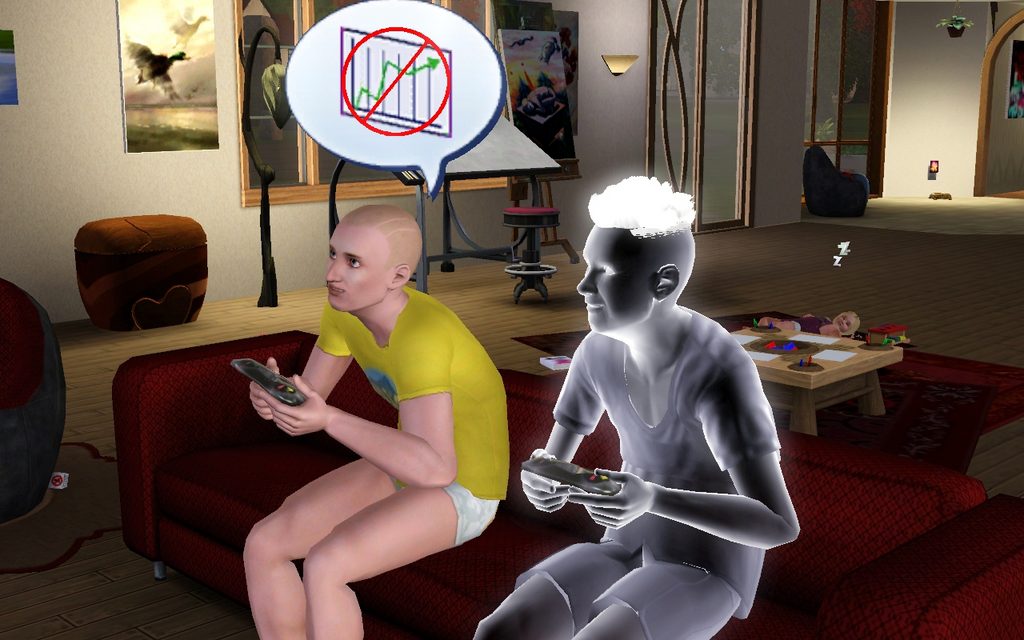 … and they kinda lost me there.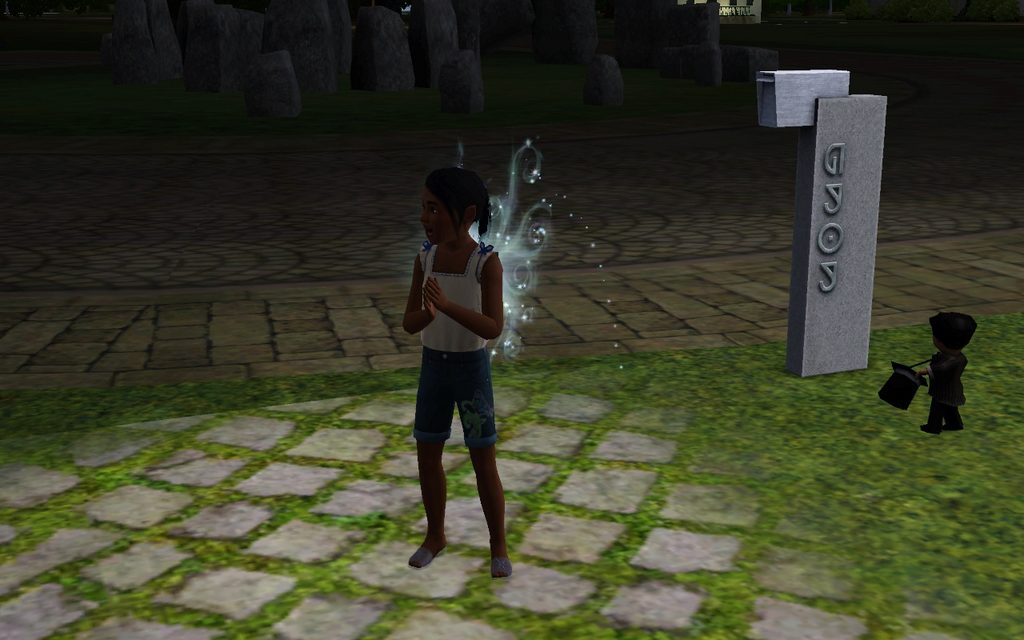 Oops, I wanted to throw her a party, but then I forgot…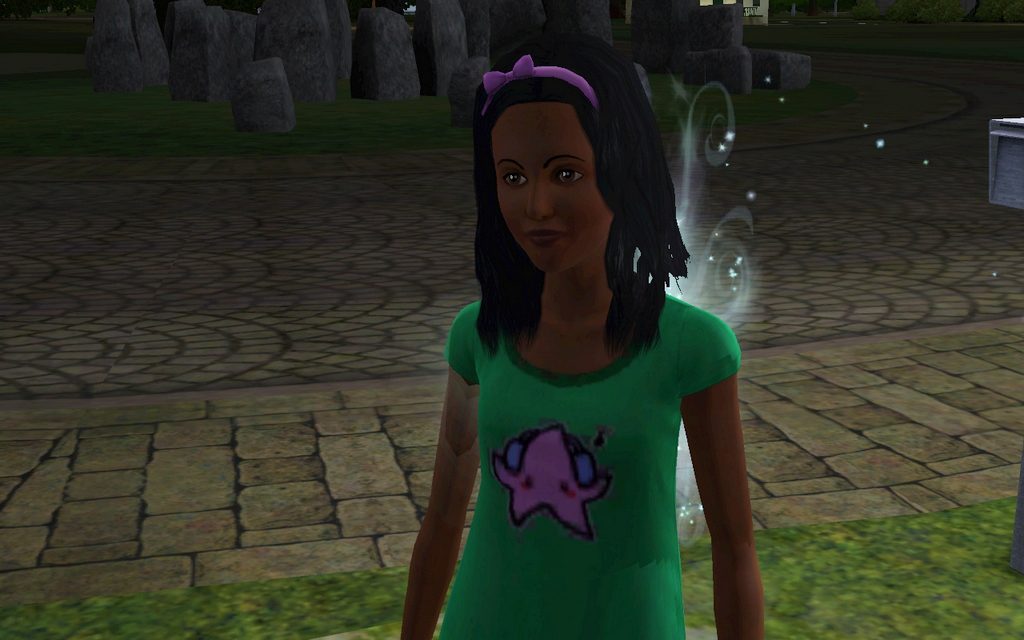 … perhaps a haircut?
… I think she designed her sleepwear herself. If it isn´t to hideous, I let my sims keep their chosen outfits.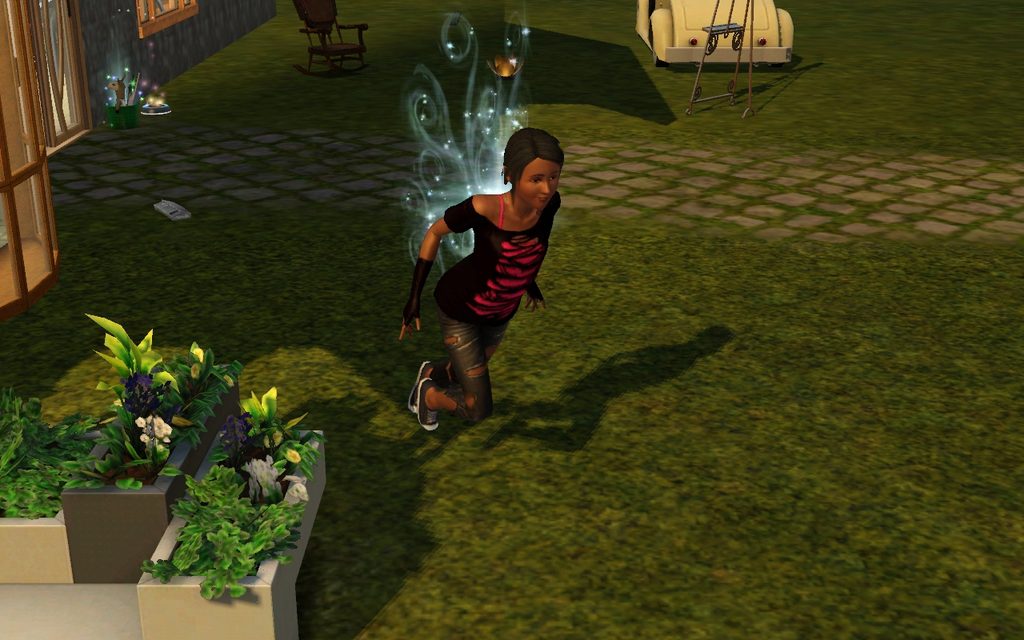 She rolled heavy sleeper, by the way. This outfit doesn´t reflect her personality at all, but I just got that shirt from the store…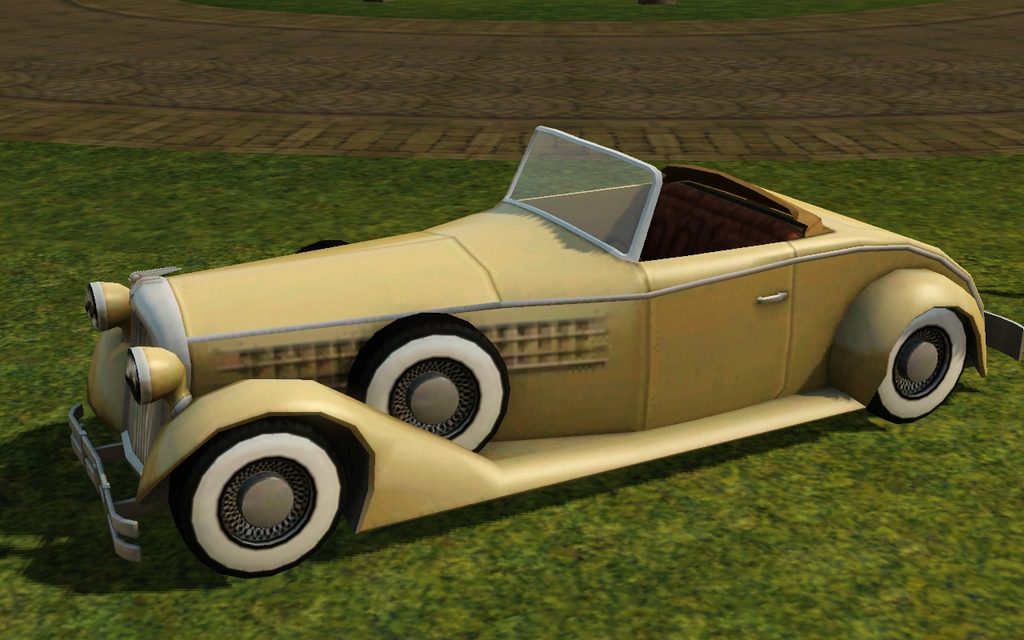 The car is finished! The family (and some guests) did it all by themselves!
Nathan brought some refreshments to the library. Steven made this potion.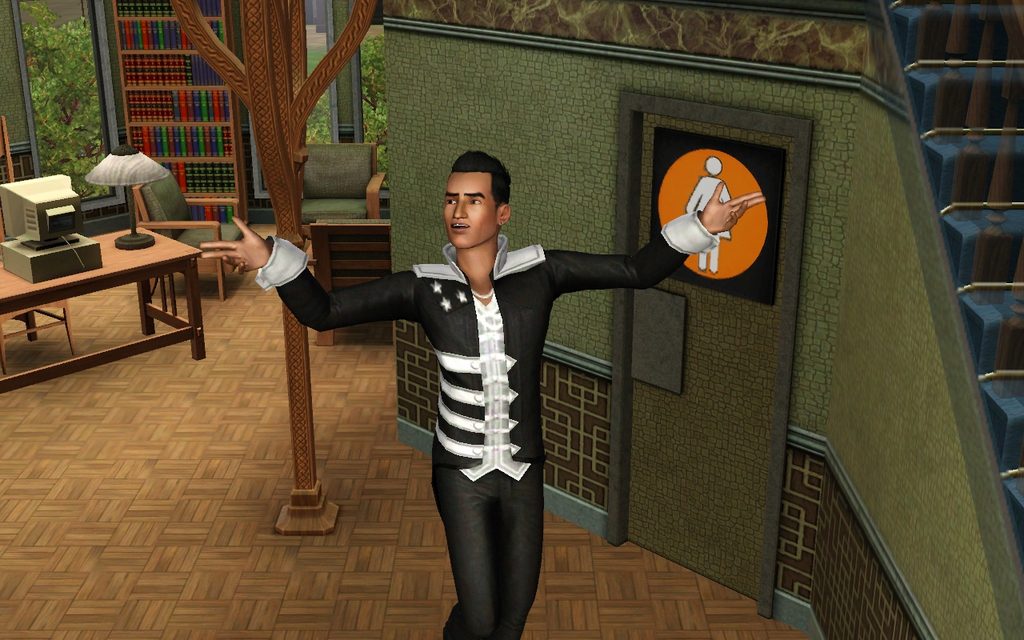 And now, ladies and gentlemen…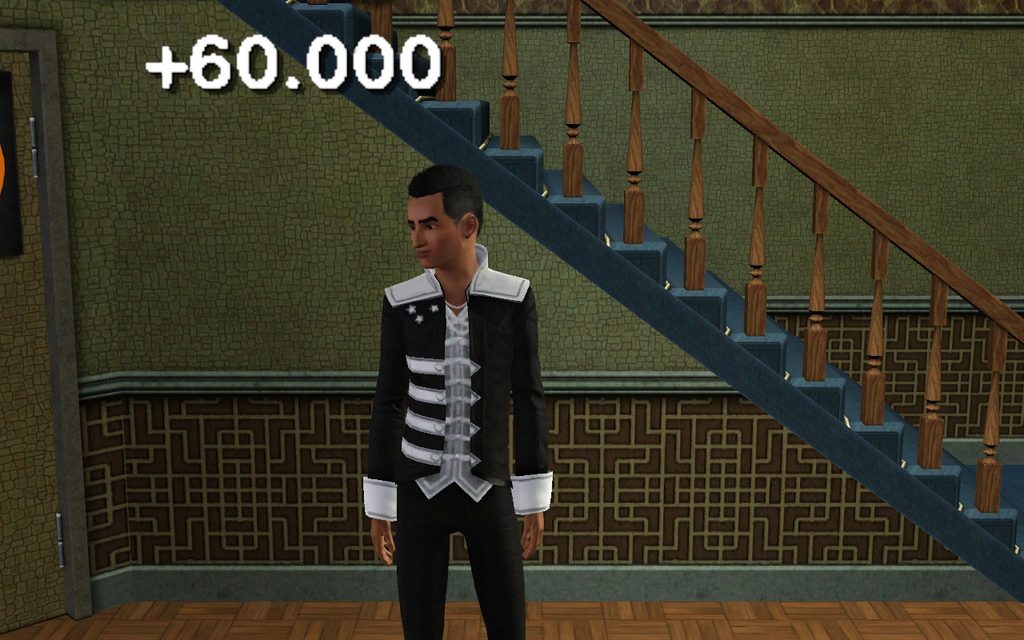 …ka-ching! Lifetimewish points doubled! I´m pretty sure, this will be the only time, I´ll remember to do this.
Violetta still faints every time Paul´s ghost shows up, but after recovering, she´s happy to see him.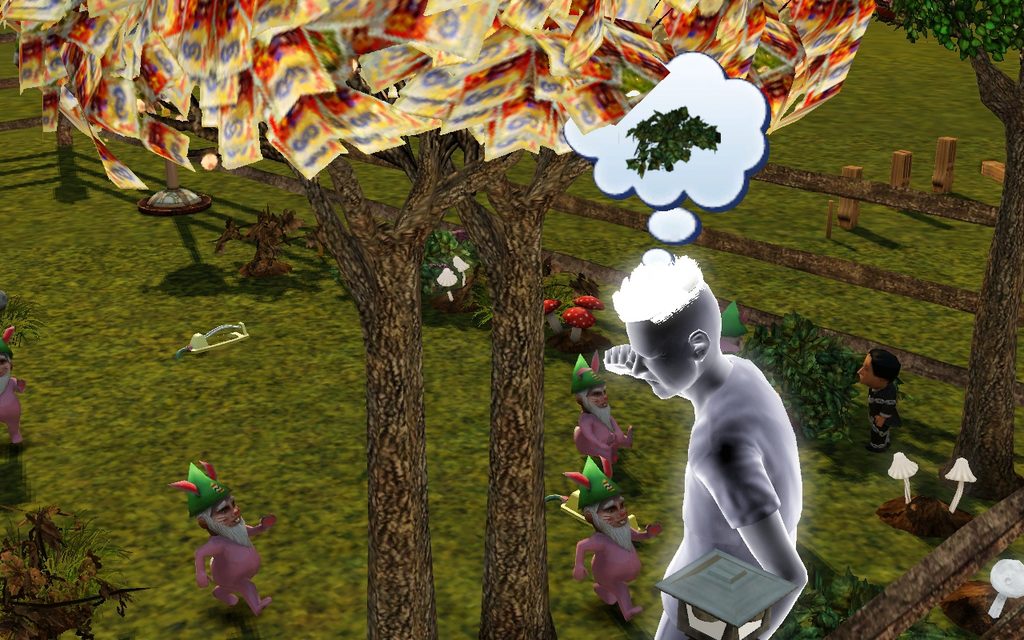 I know, Paul, your garden is in a state! I´ll send someone to weed!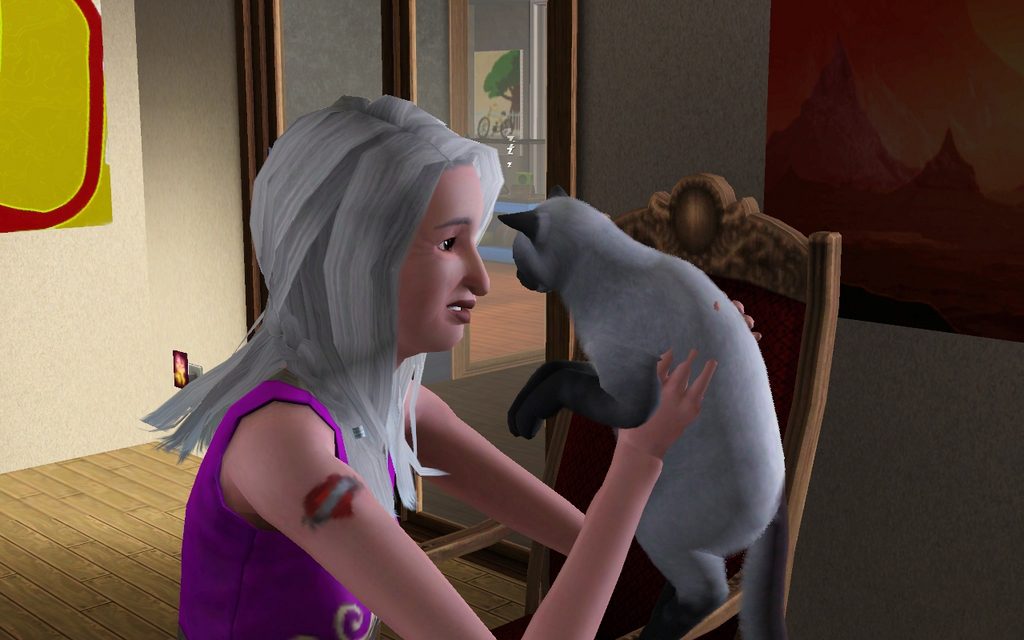 Violetta and Sybil cuteness.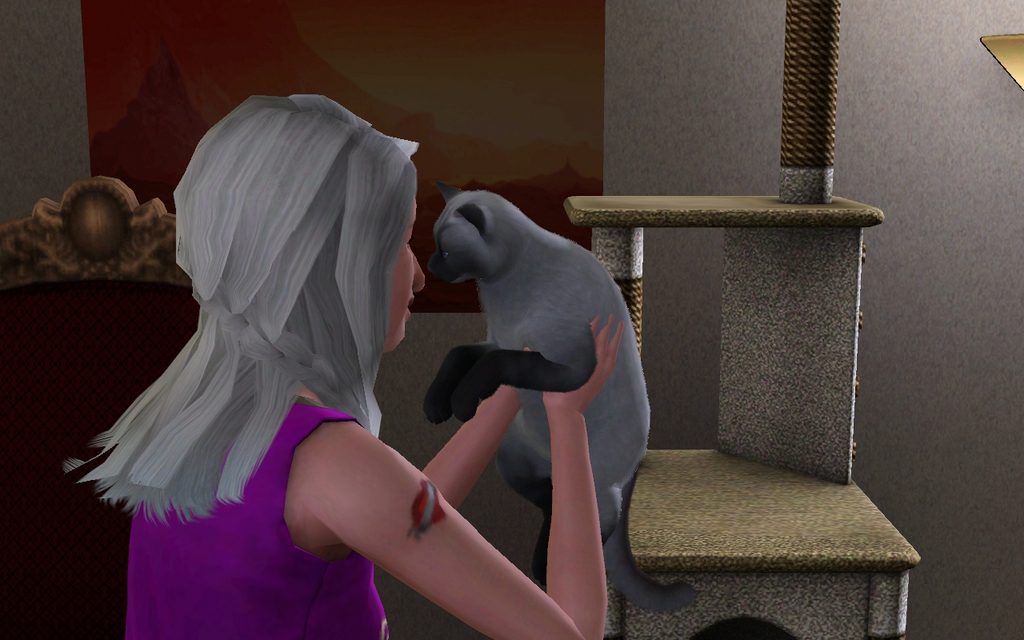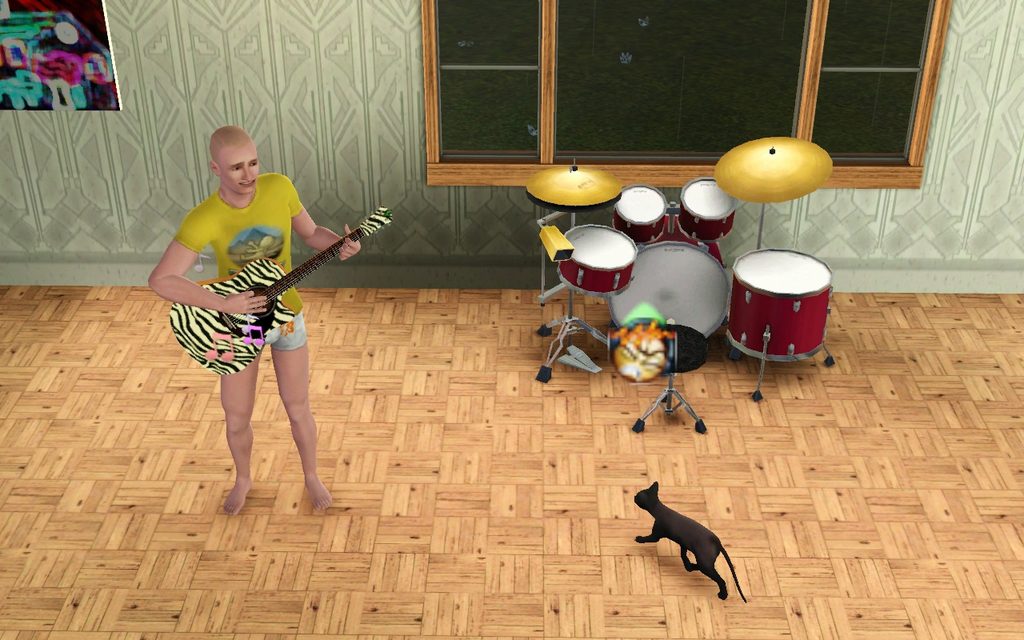 Susan wants to yowl along again. Steven thinks, it´s funny.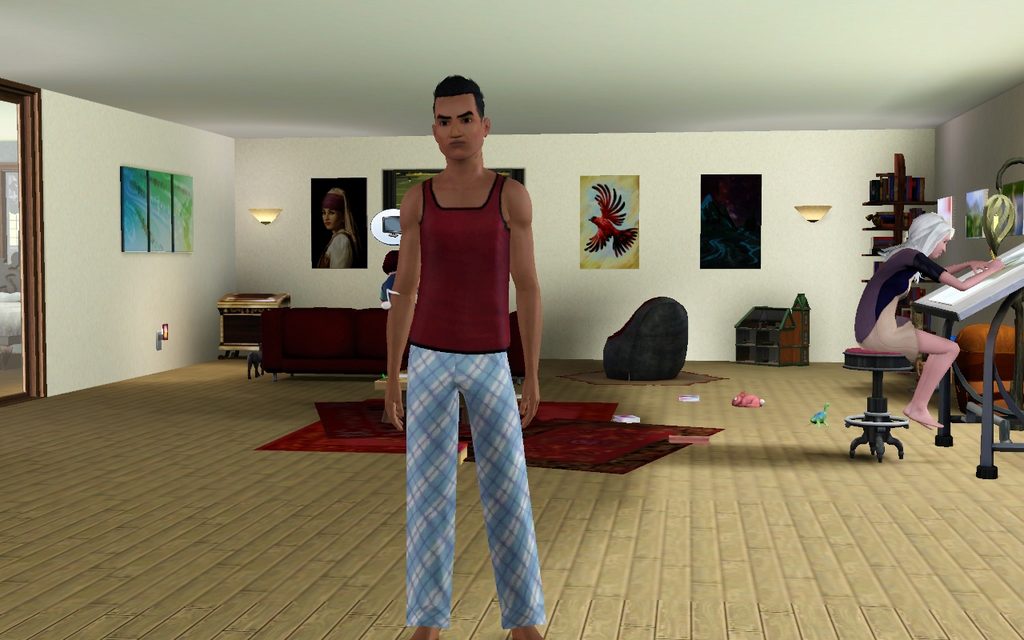 Nathan just threw another potion. I wasn´t fast enough.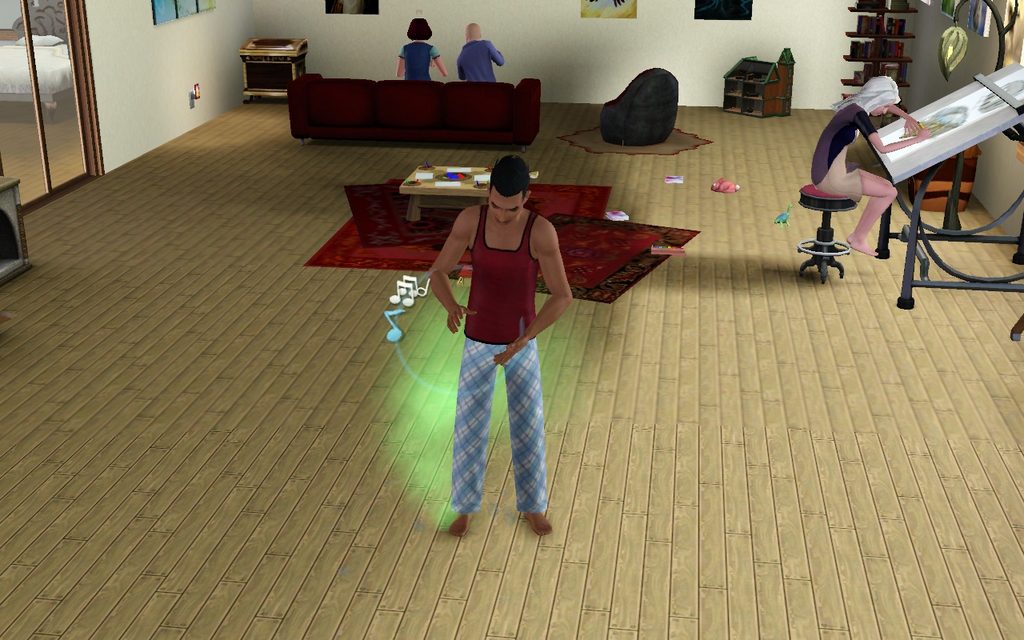 aaaaaaaaaaand….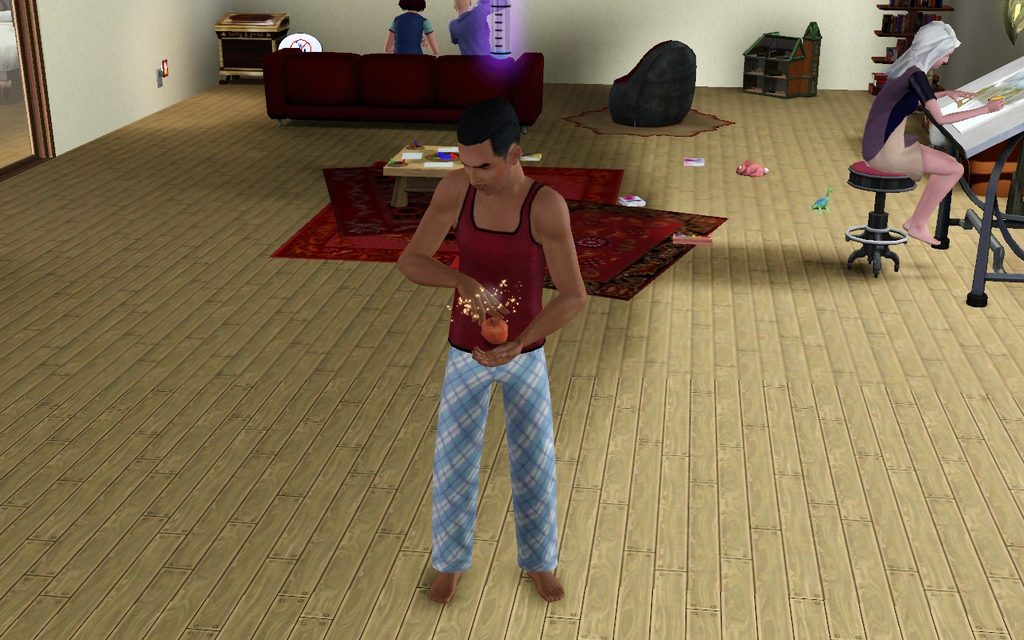 … conjuring apples! Nathan is a witch now!
(Because Steven was able to brew this potion, and I think that a magician, who can actually do magic is funny.)
I immediatly bought him the lifetime reward for magic hands after this first attempt. It´s much cooler.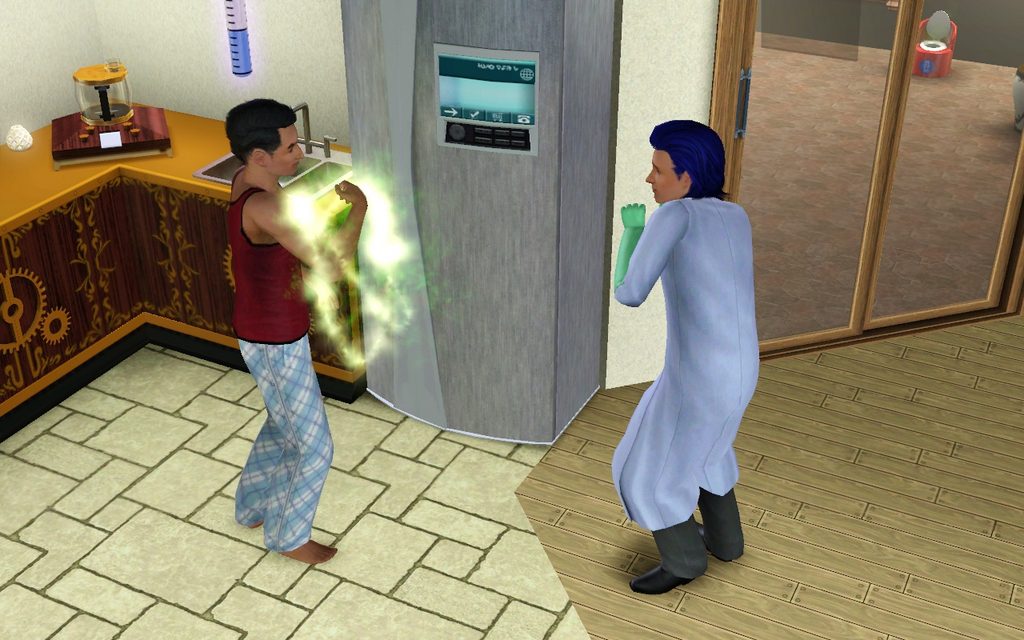 Joe: …um… why are your hands glowing like that?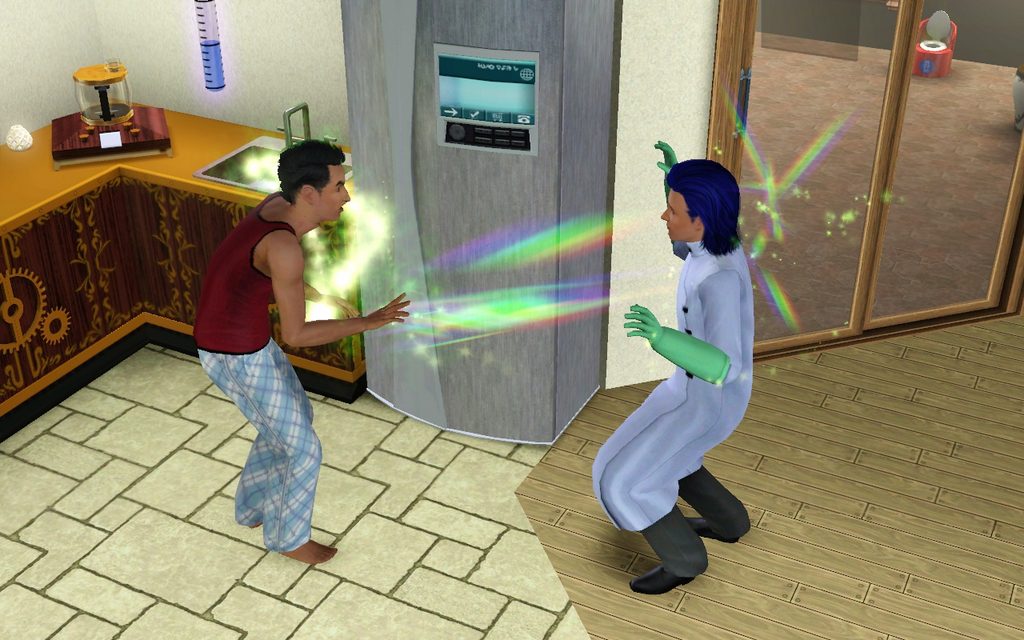 Good luck charm!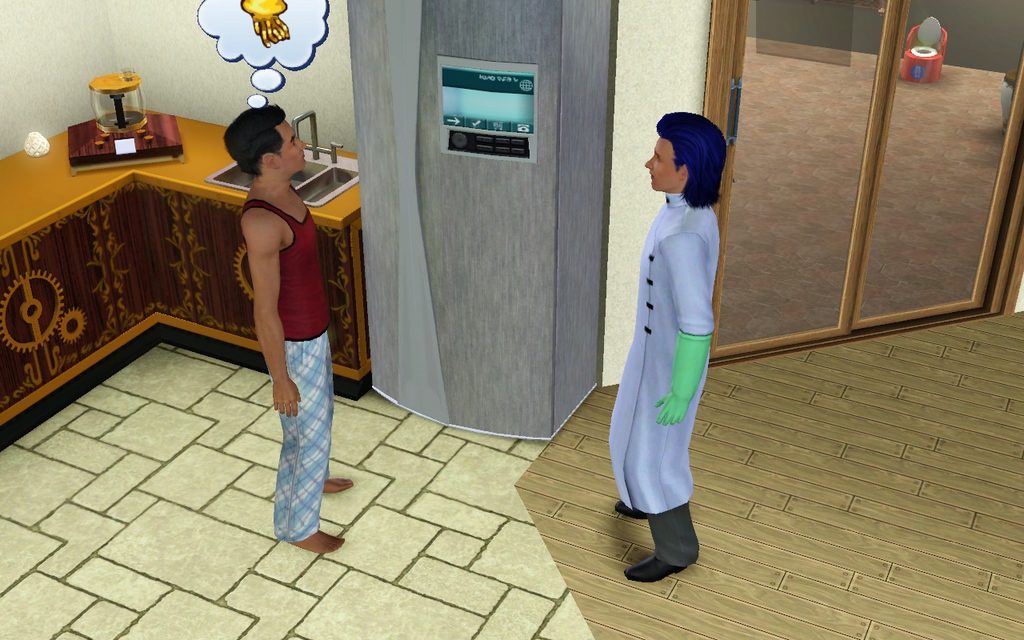 Joe: Oh, you´re a witch now? Neat. Something else you can do with your hands?
Nathan: … I have one or two ideas…
(Can´t leave those two alone. Seriously.)