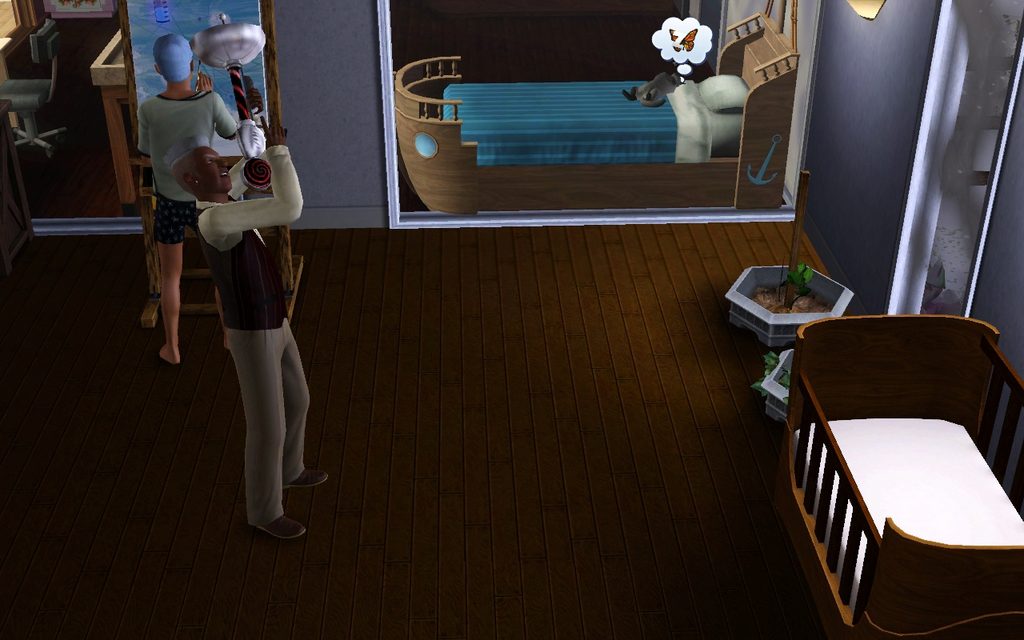 As a mad scientist Paul can experiment on things.
It worked, but because there are no babies or toddlers at the moment, I don´t know what changed. The cot pulsates now, though.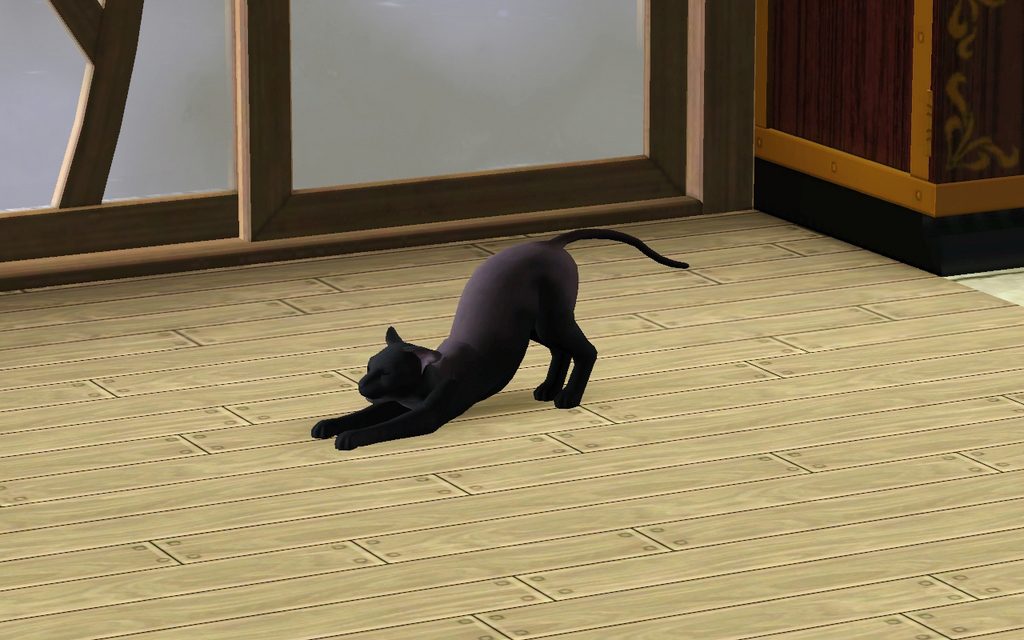 Streeeeeeeeeeeeeeeeech.
Steven: So… you and my brother, huh?
Joe: Jupp.
Steven: Cool.
Steven and Joe actually still have a decent relationship. Star and Amber´s friendship fizzled out when they grew up.
Joe wanted to join the medical career. His LTW as Renaissance sim is not career based, so he can do that. A reason to build logic.
Pretty.
Violetta wanted igloo-wohoo. I can´t imagine, why.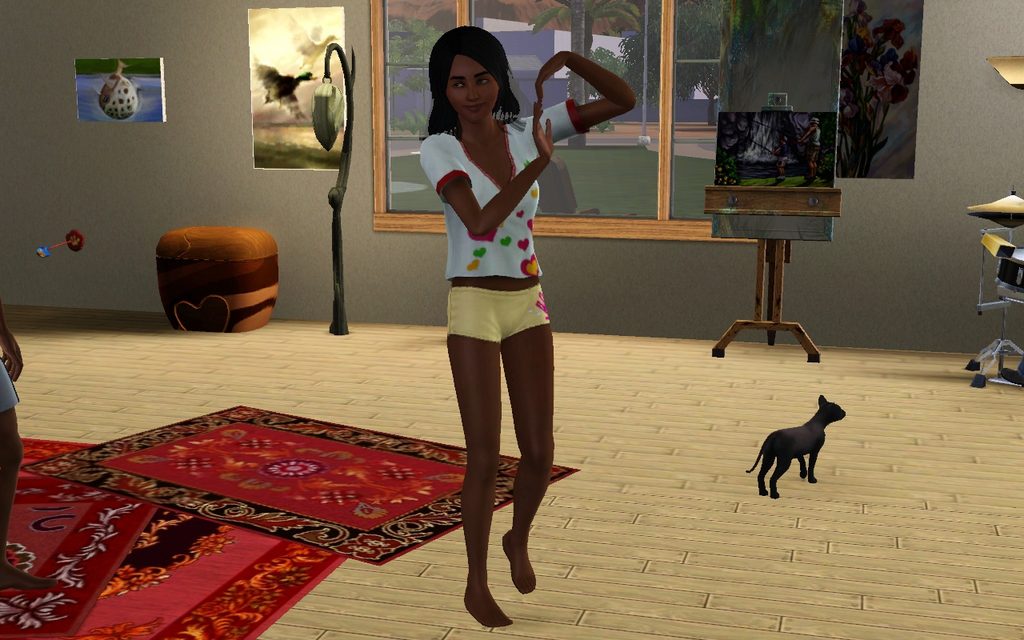 Amber dancing alone…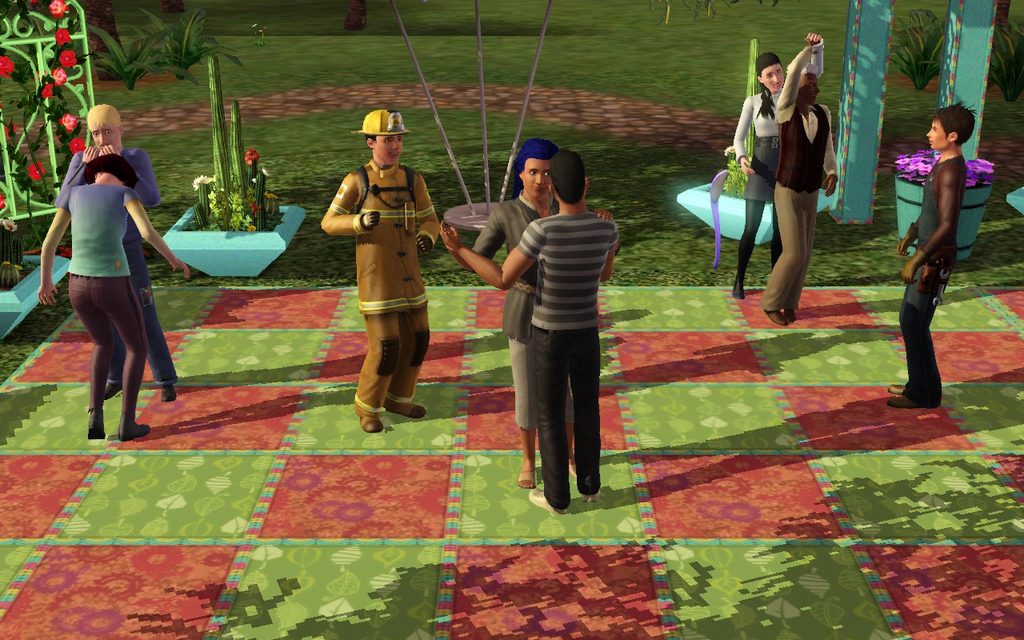 And the three couples dancing at spring festival. Time to get romantic.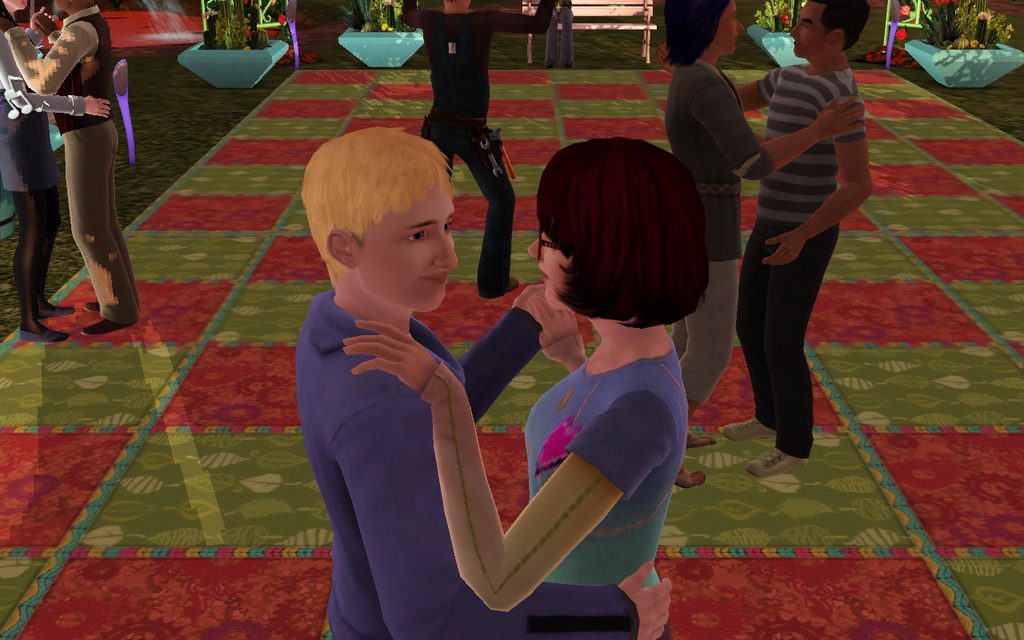 First Nathan and Joe…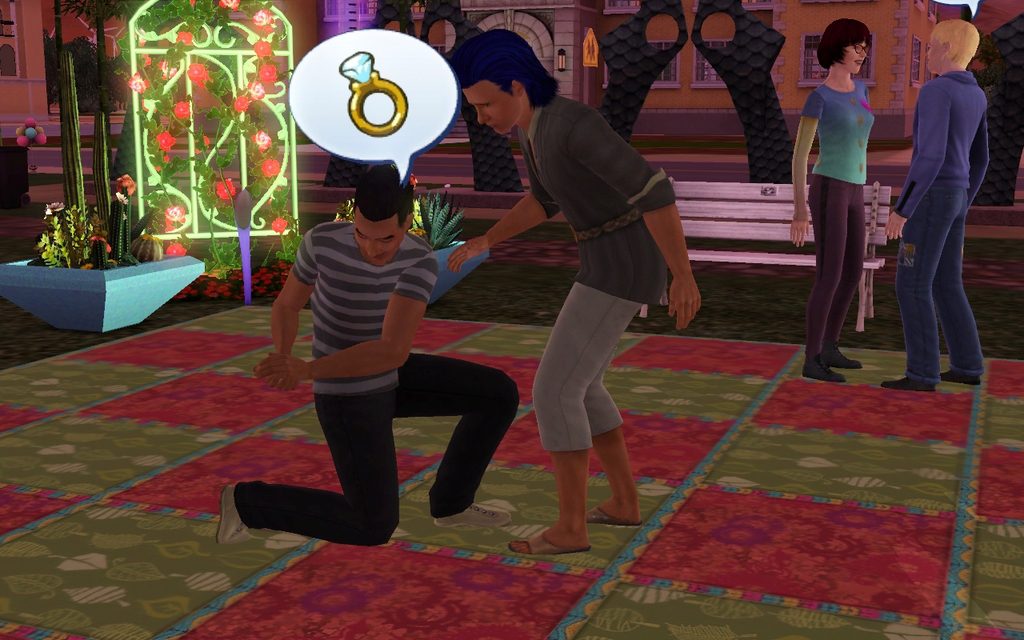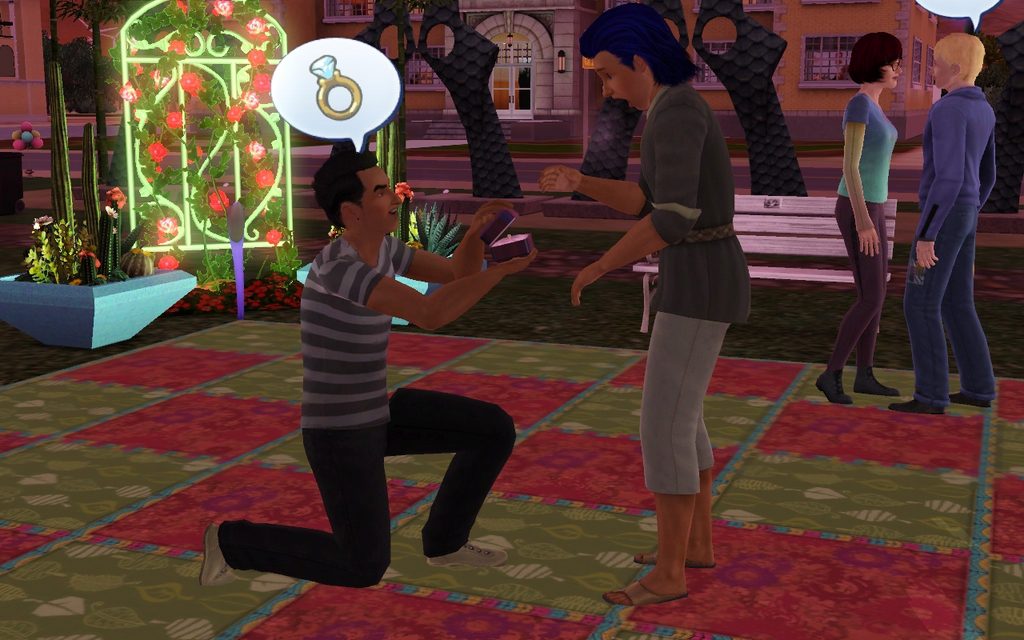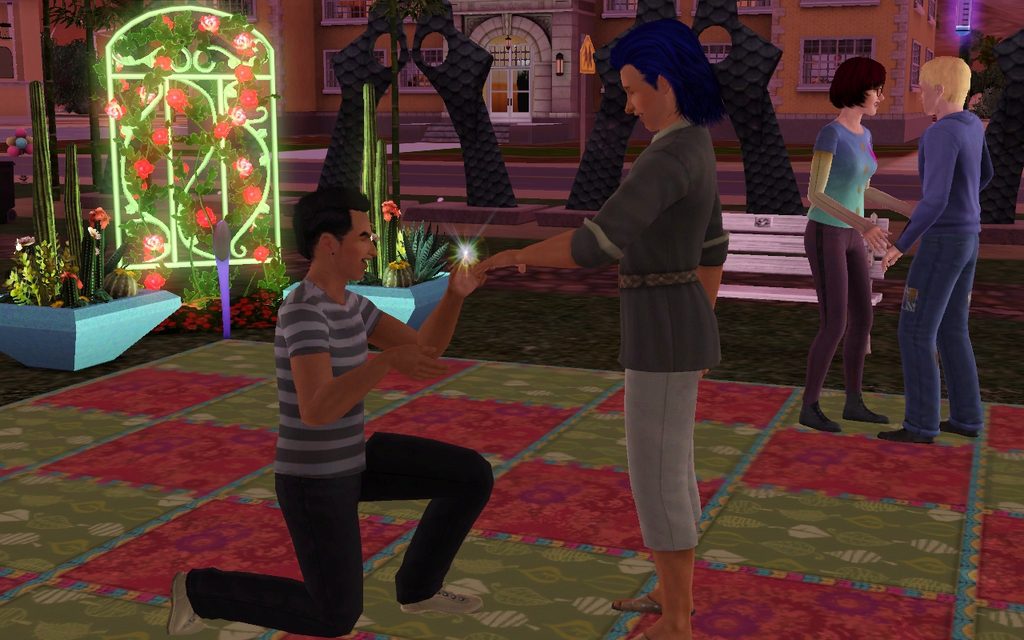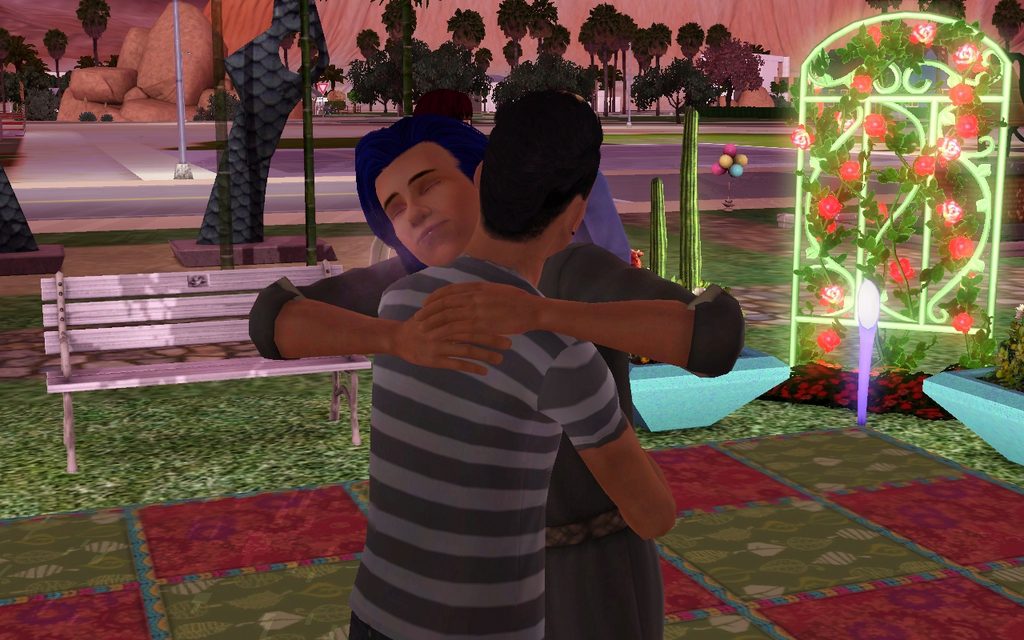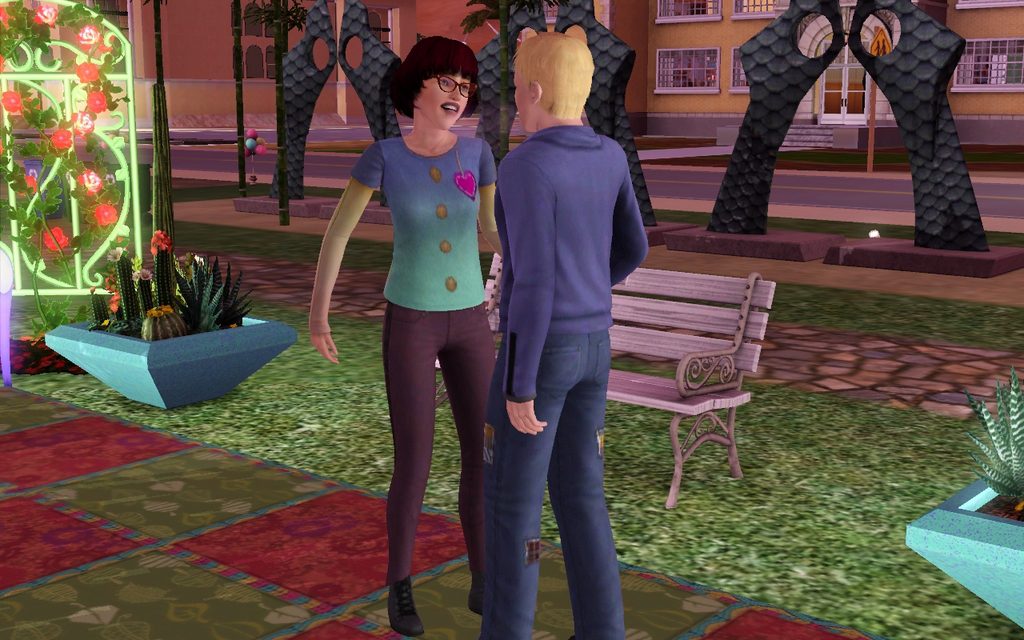 … then Steven and Star.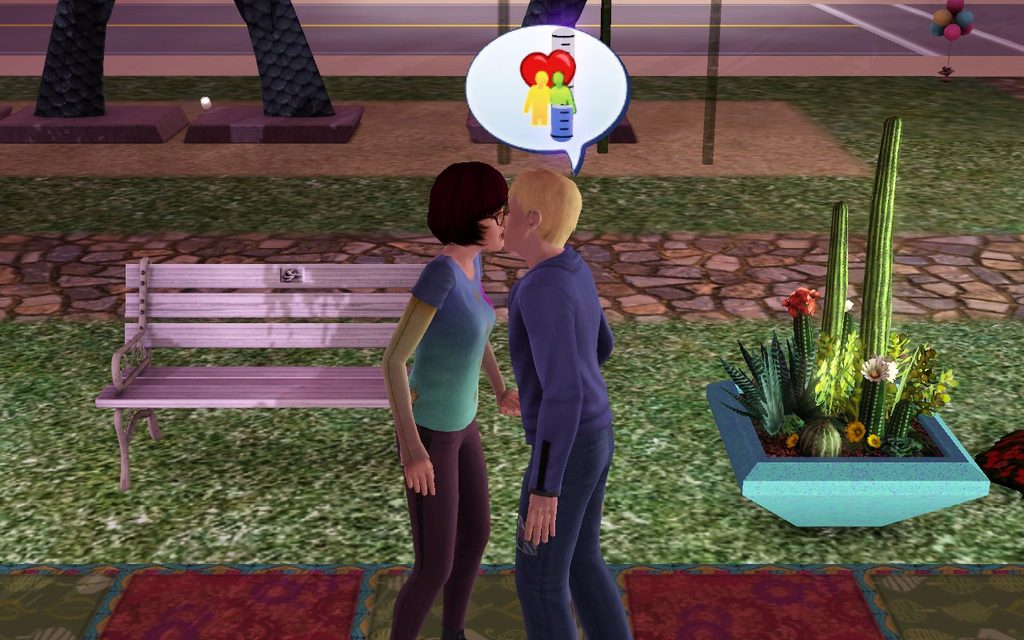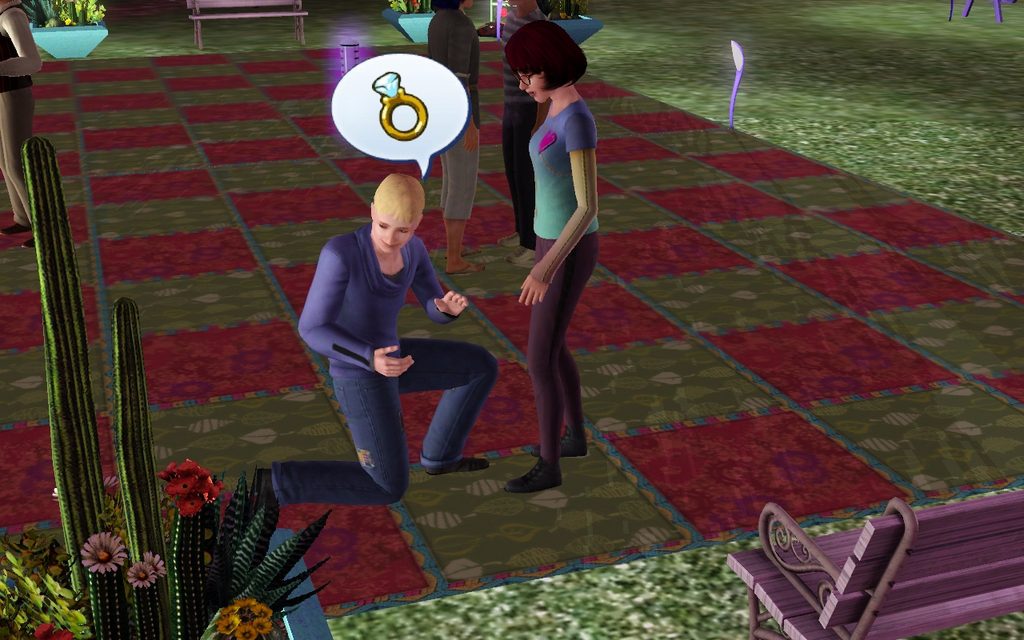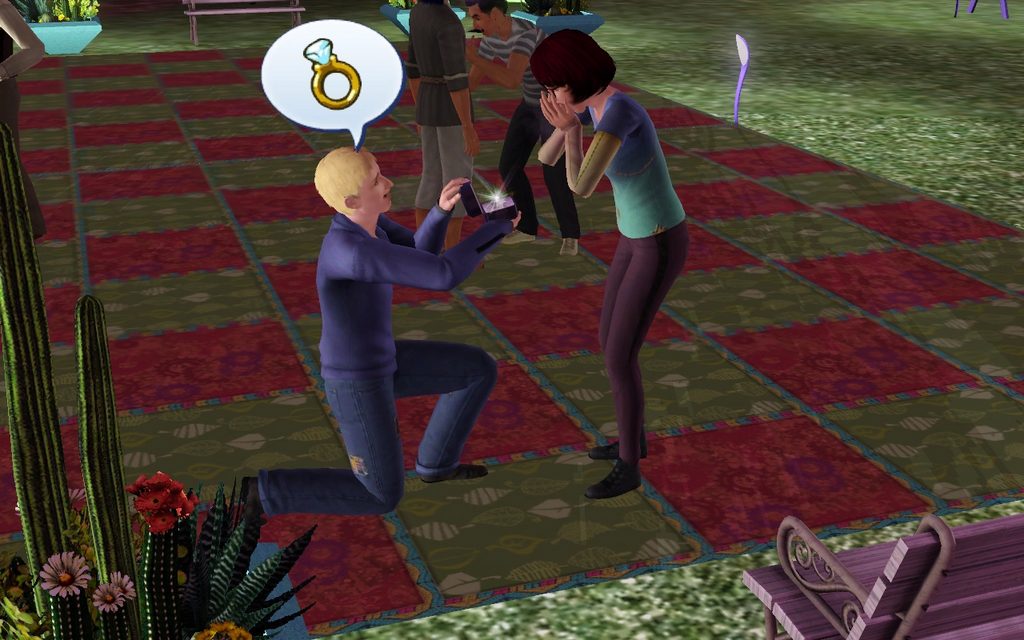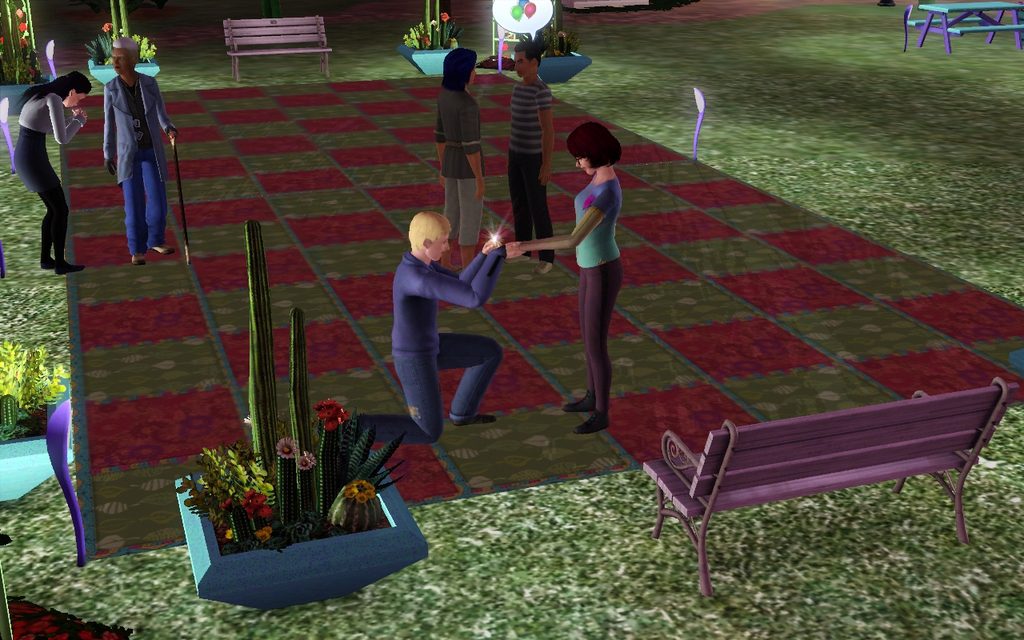 Violetta: I LOVE THIS! IT´S SO ROMANTIC!
Paul: Yes, dear.
Violetta: WHOOOOOOOOOOOOOOO!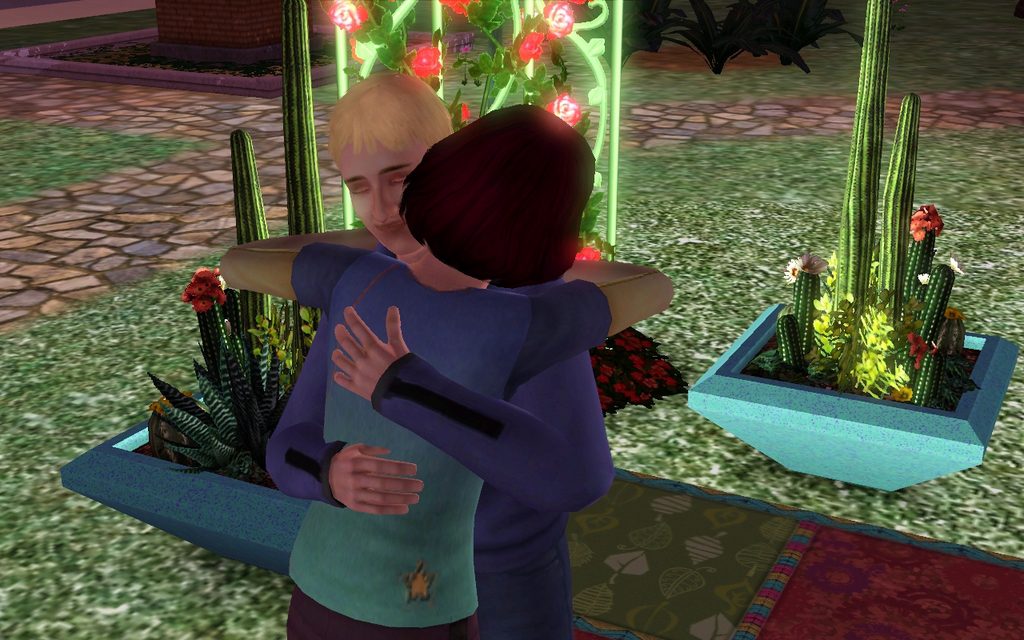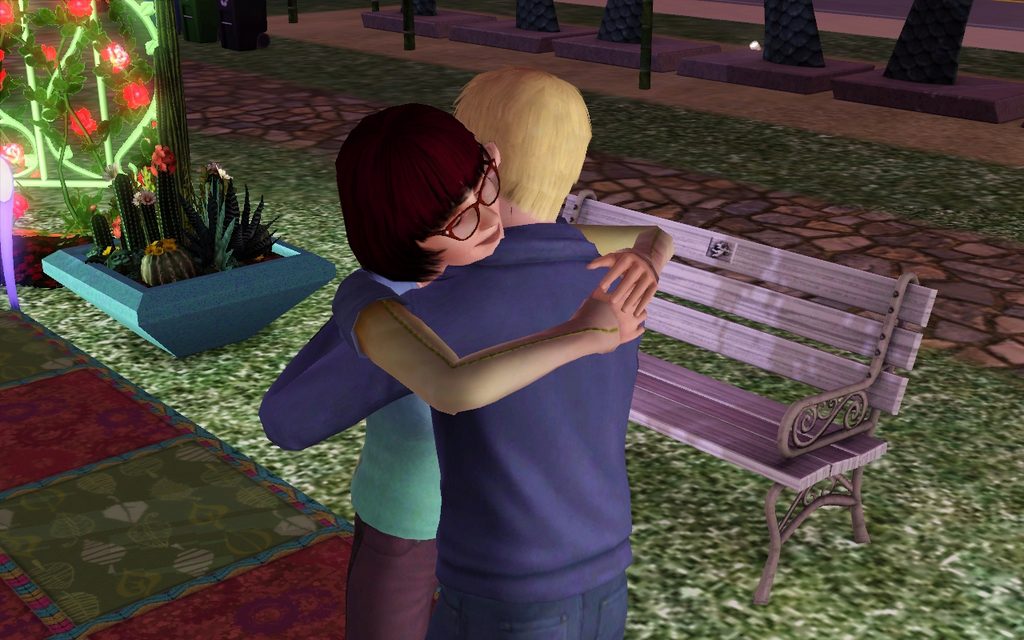 I wanted this settled, before I saved the family to the library and moved them to a new town, because despite my best efforts, this game file became nearly impossible to play. The loading time got ridiculous, the lag and freezing really annoying. On one memorable sim day, everyone was in the red, because of the constant lag, every action took ages. Overwatch deleted 60.000 (!) cars that night.
So, we´re moving!