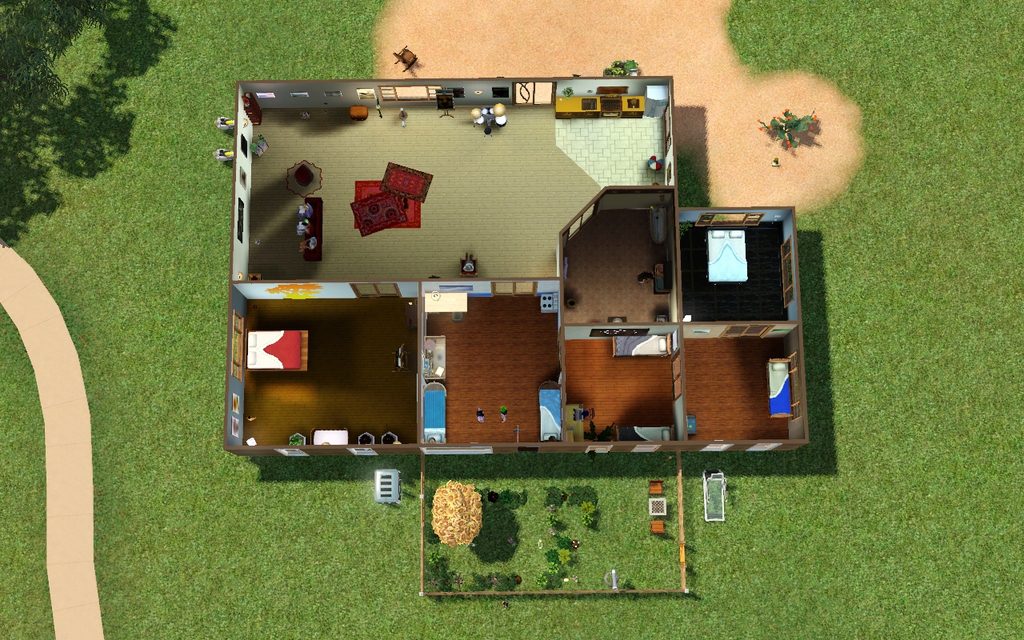 I added another room, so that Steven and Star can have their own bedroom.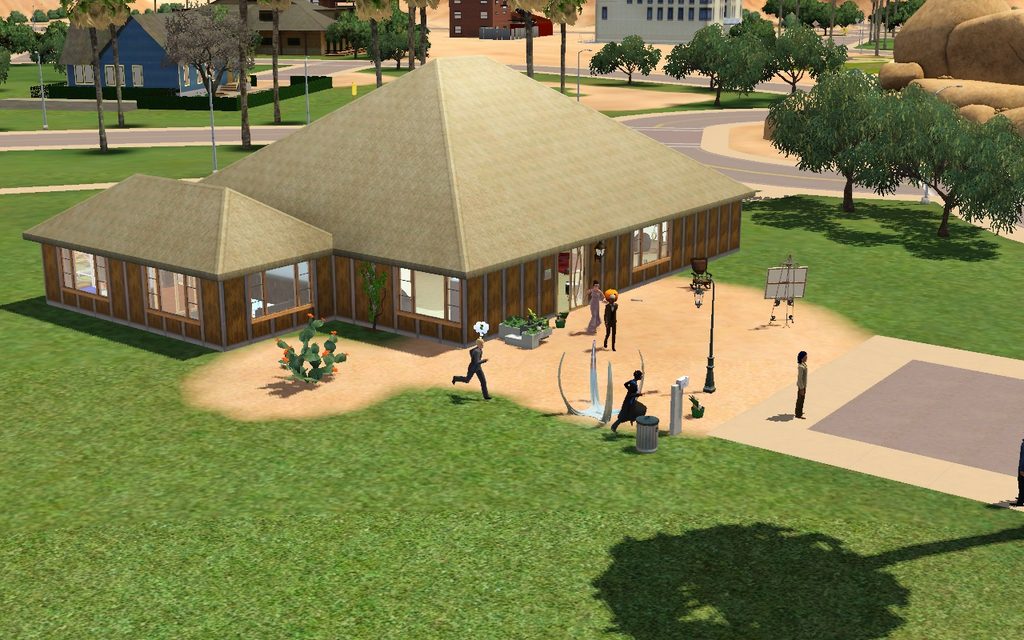 From the outside. It still looks like a barn. Maybe it´s the roof?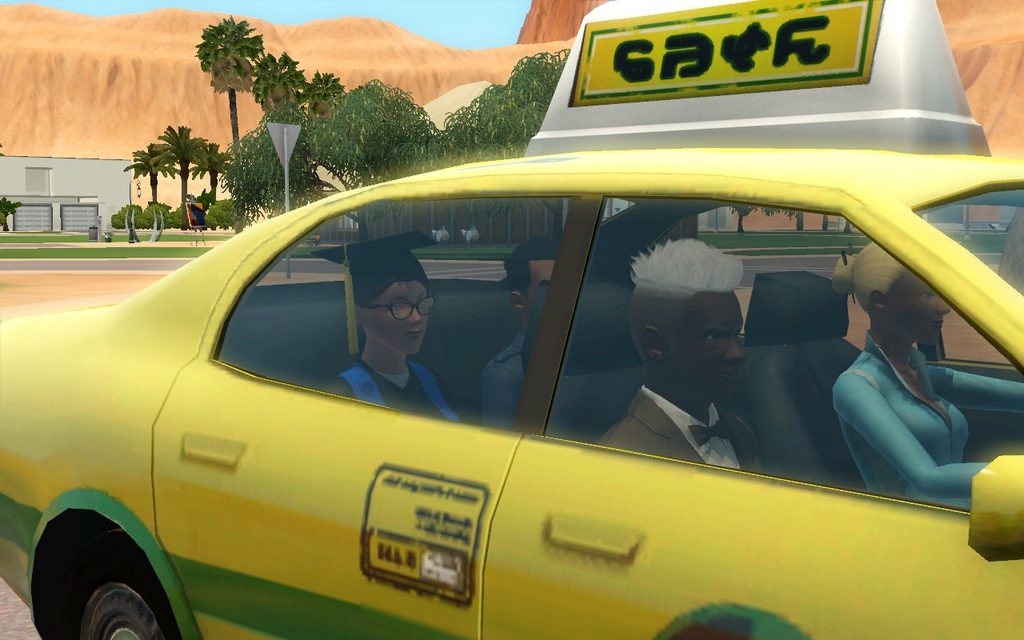 On the way to Amber´s and Star´s graduation. This taxi contains the whole familiy.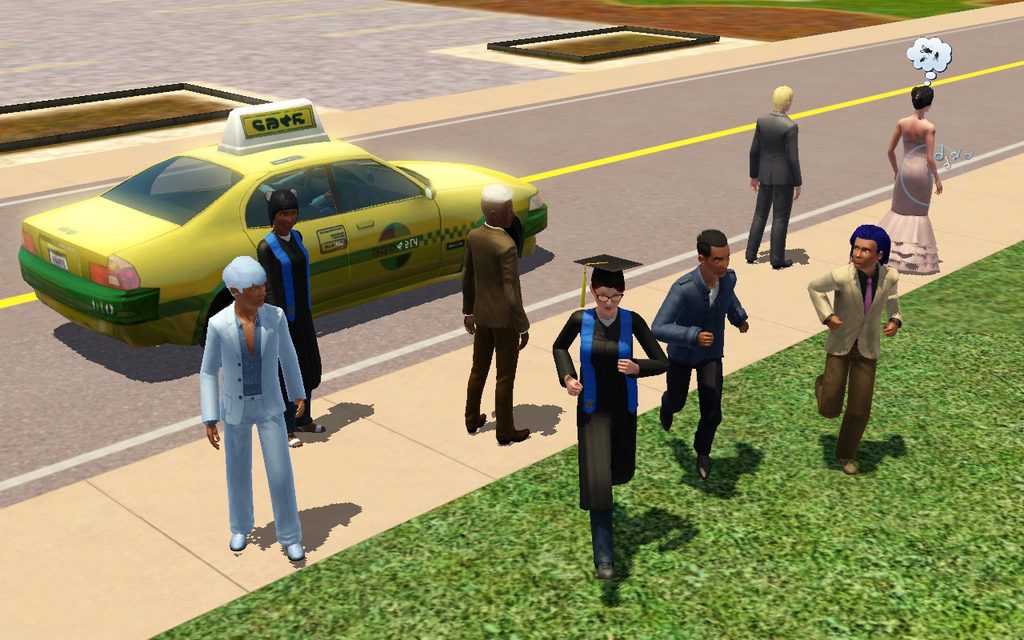 See?
Violetta: Flies! There were flies in the trunk!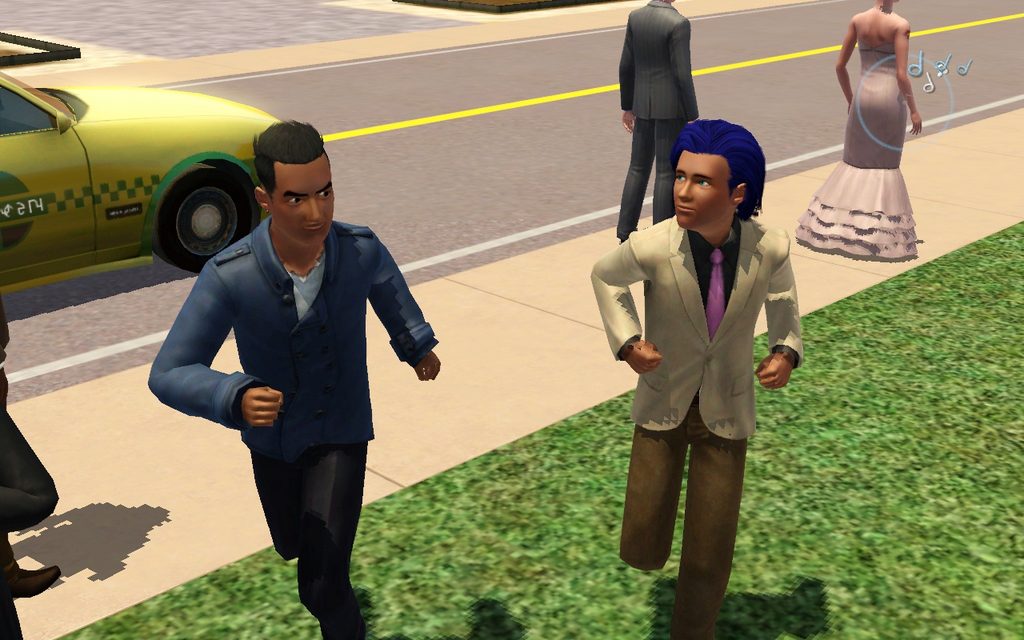 Those two are at it again. Always looking at each other.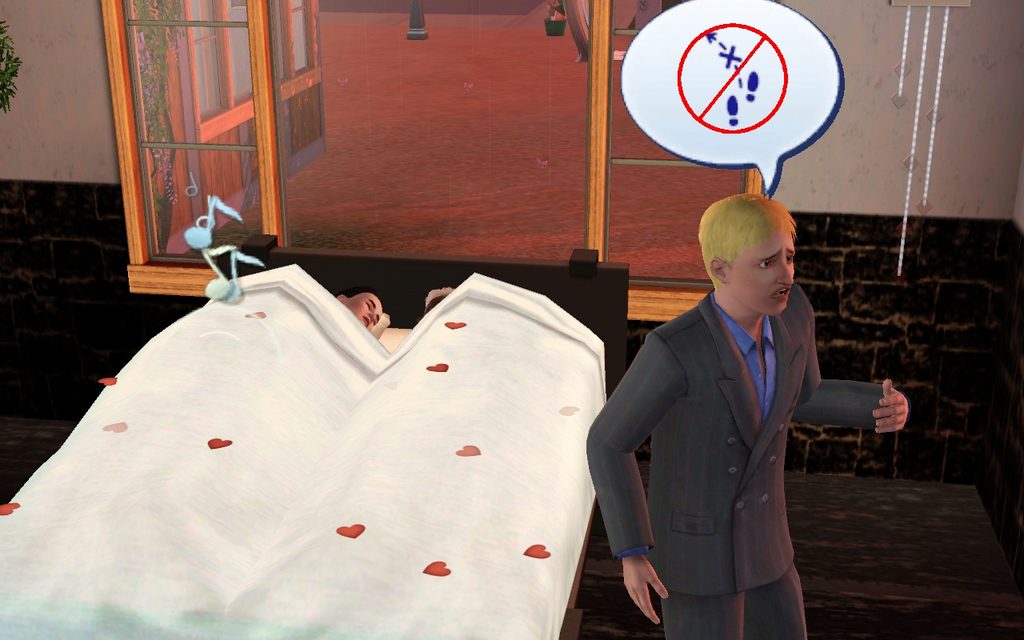 Violetta and Paul got their revenge on Steven and Star for wohooing in their bed.
Steven: I just want to sleep! They are in the way!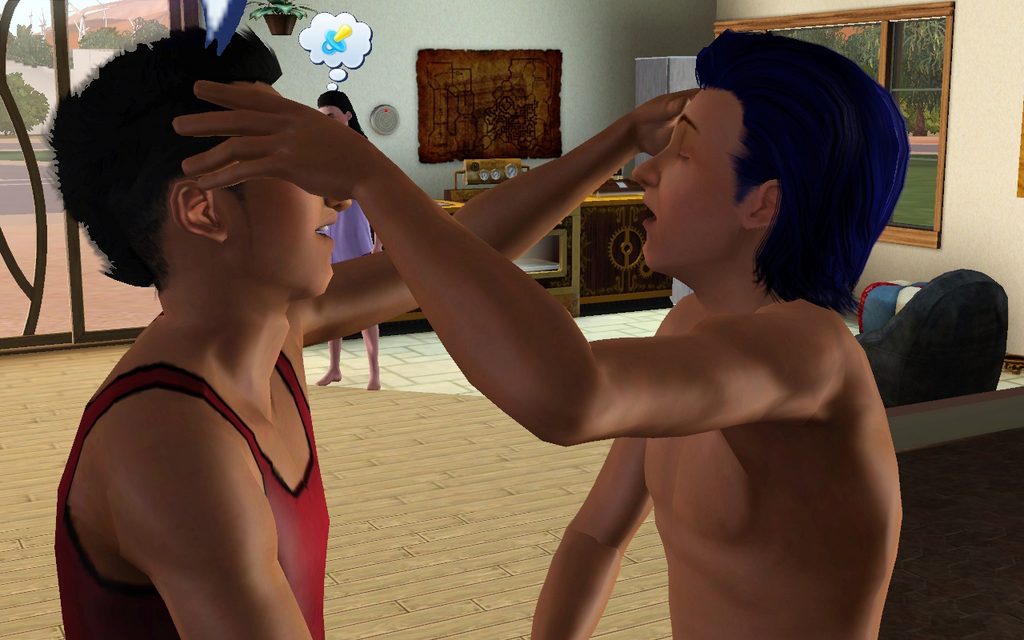 This is the first time I see a proper mindmeld. It looks… weird.
And no, Violetta, your baby factory is closed.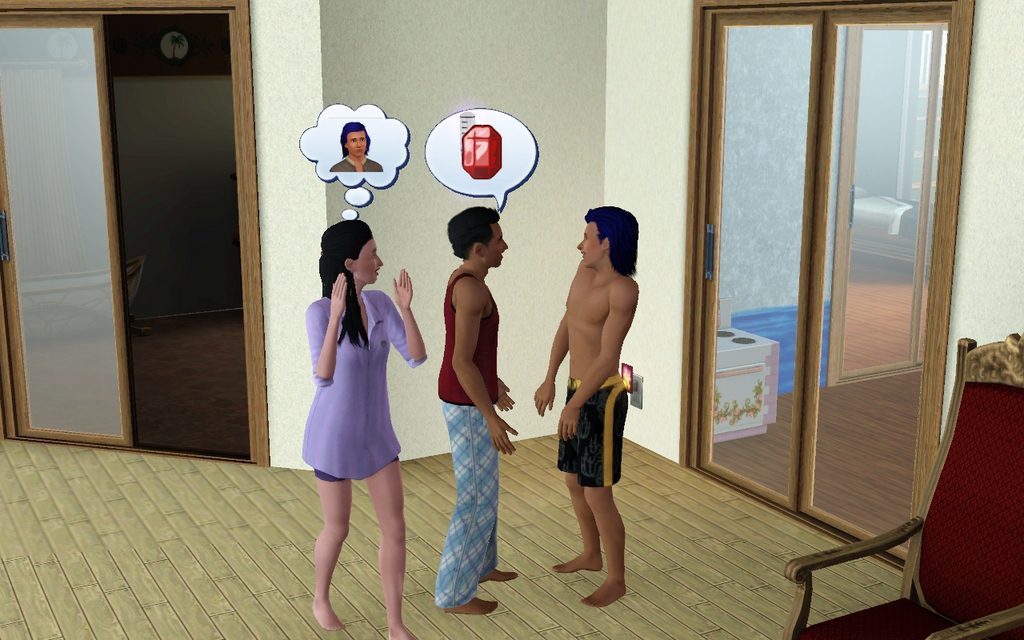 I let Nathan flirt with Joe, which he liked.
Violetta also seems to support the idea.
Violetta: They are so cute!
Jaron reached the top of the acrobat career and fullfilled his lifetime wish.
I missed the shot of the points again.
The acrobat career is fun. Jaron mainly reached his goal by performing for tips, because I always forgot to get him a gig.
Did I ever mention his stage name? It´s Black Panther.
Nathan is Dusty Nathan.
I´m so good at names.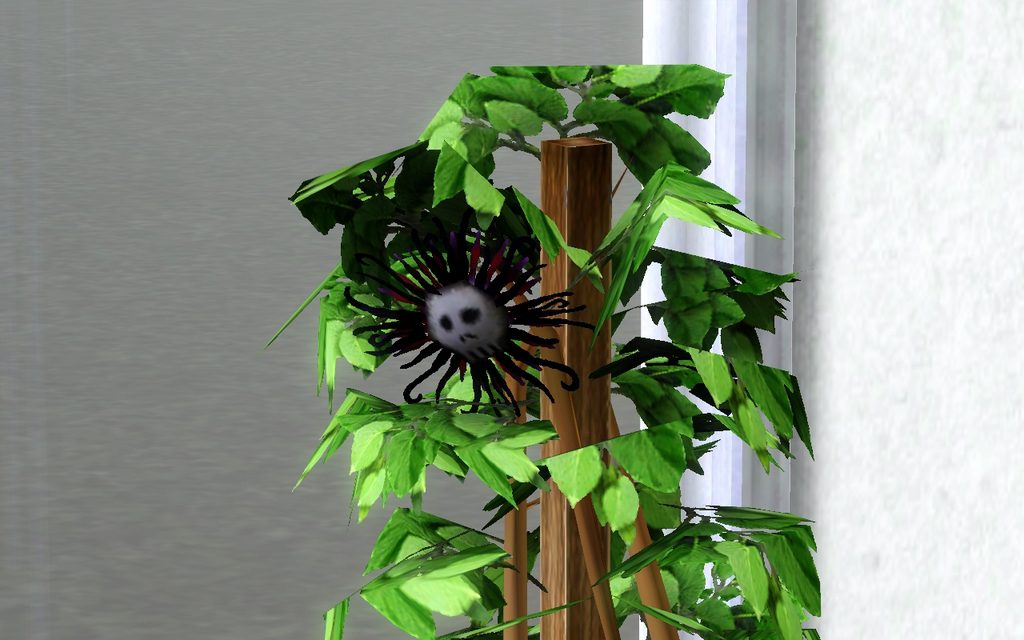 We have a Deathflower!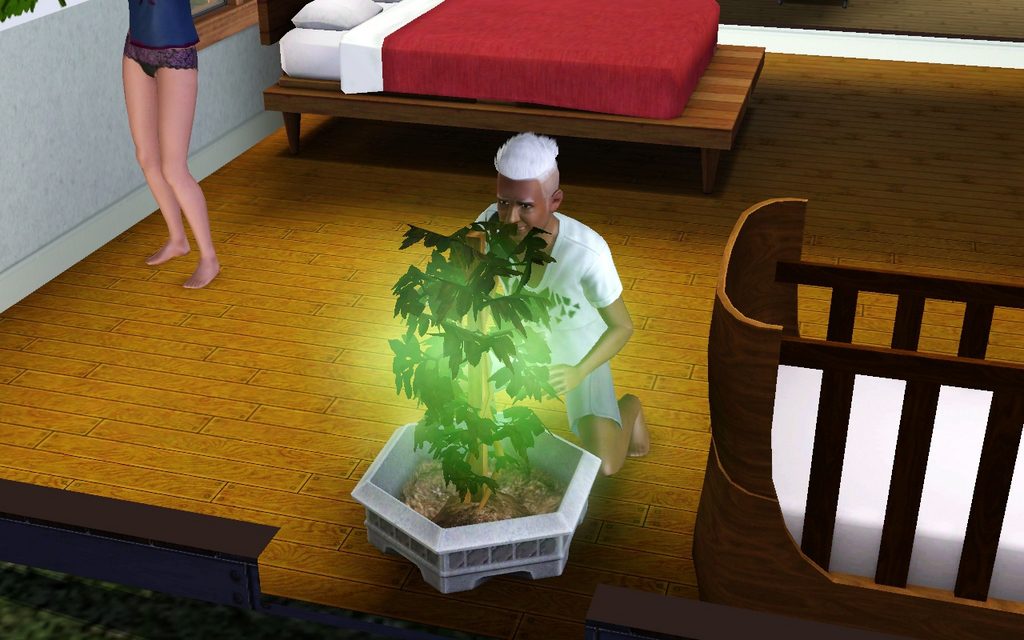 And someone with a green thumb!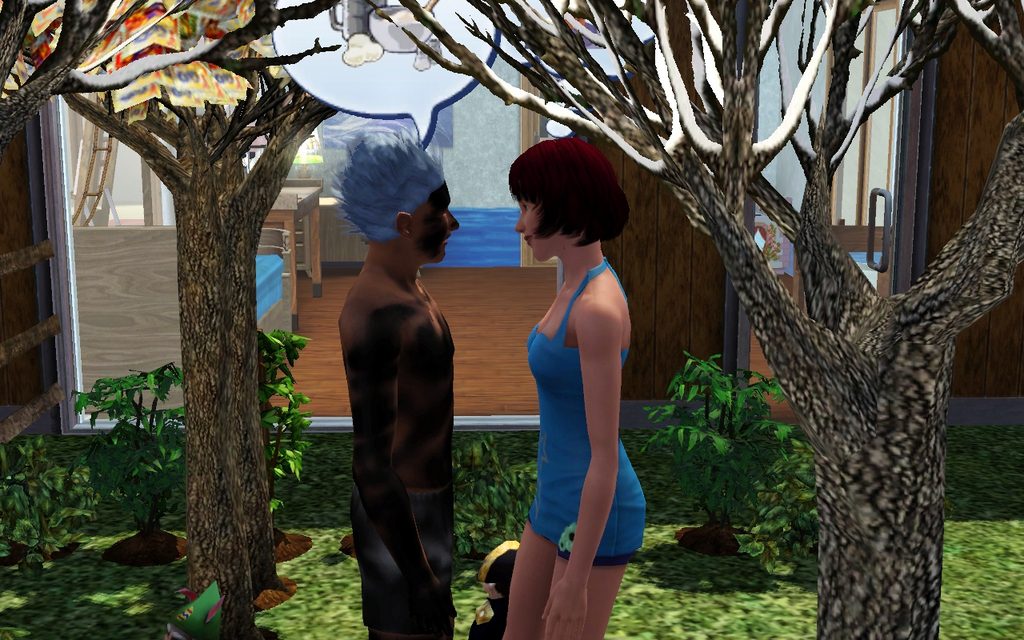 Jaron flirts with everyone with a pulse. Even if he looks like that. (I think he exploded the chemistry table. Again.)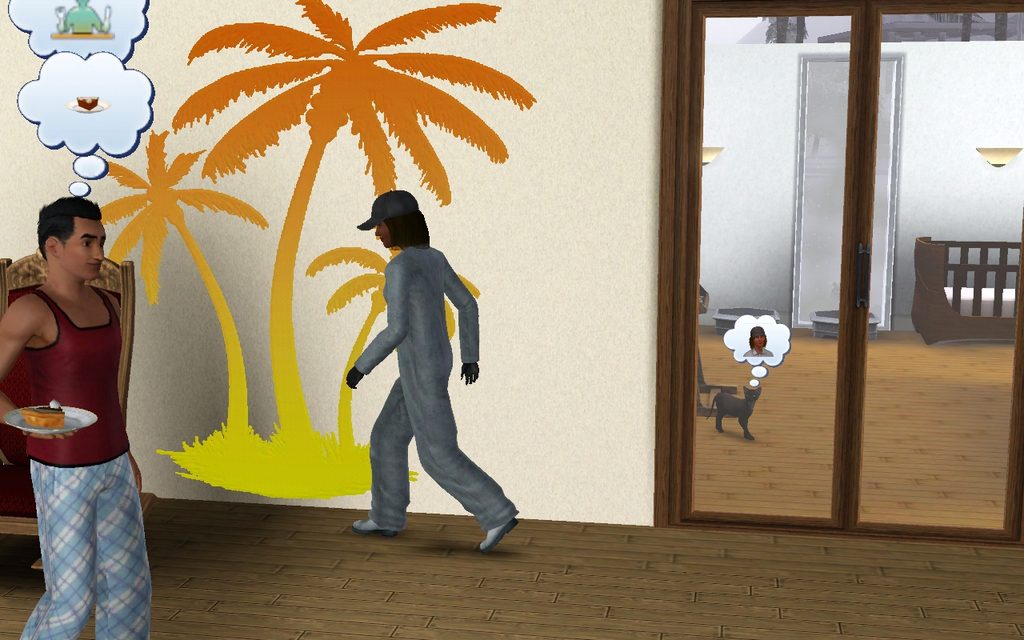 I forgot to pay the bills and this repo-woman came. She took the wohooium of all things!
Lady! Cowardly Violetta fought through the catabombs for this! Couldn´t you take the tv or something??
Repo-woman (mumbles): Just doing my job.
… we now have the no-bills LTR.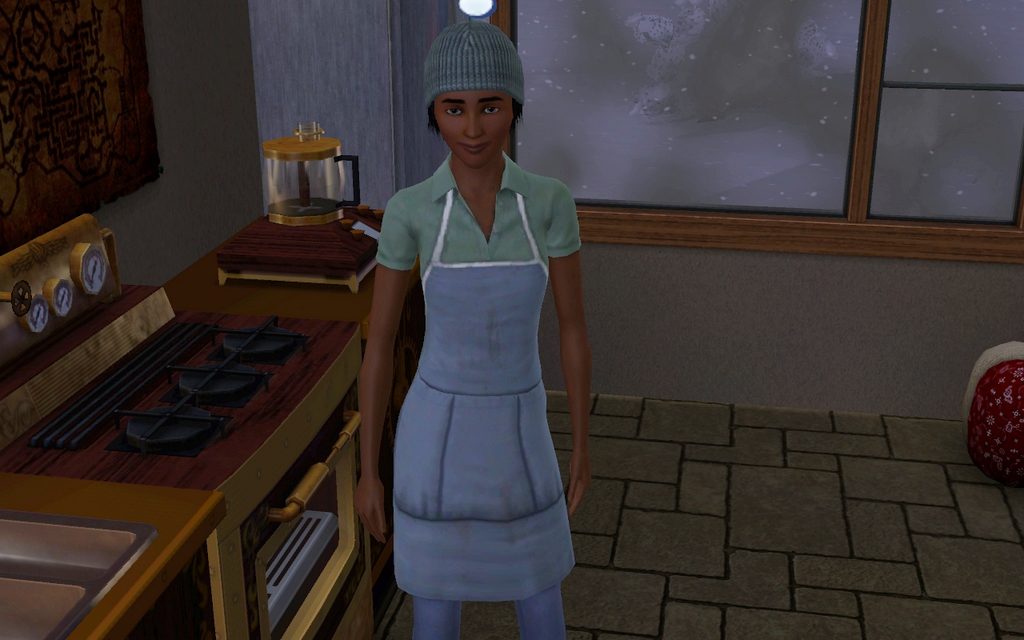 Amber starts her cooking career. This outfit doesn´t do much for her.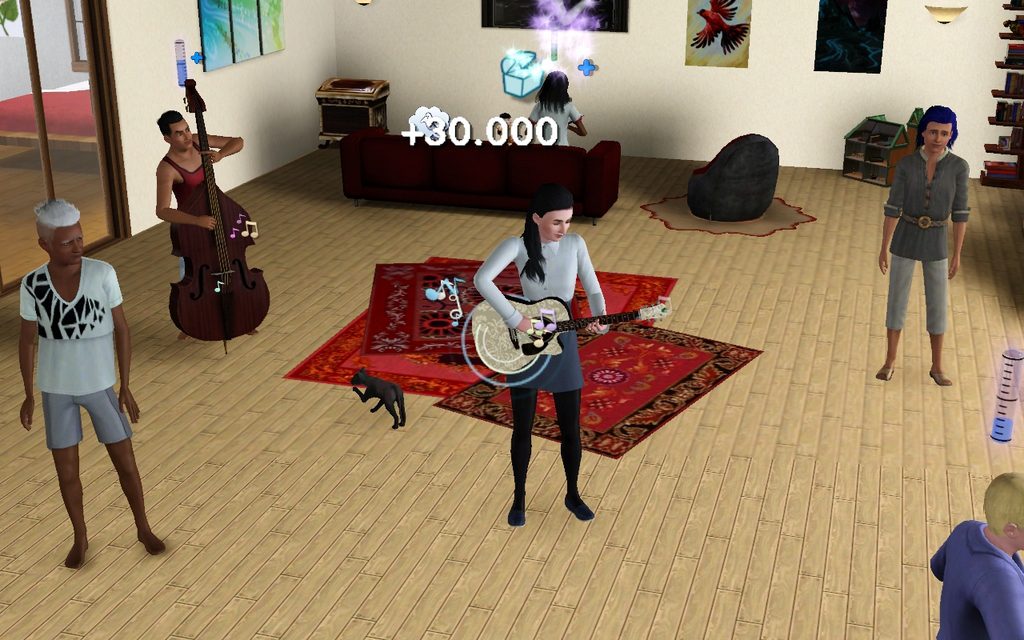 Got it! Lifetime wish complete!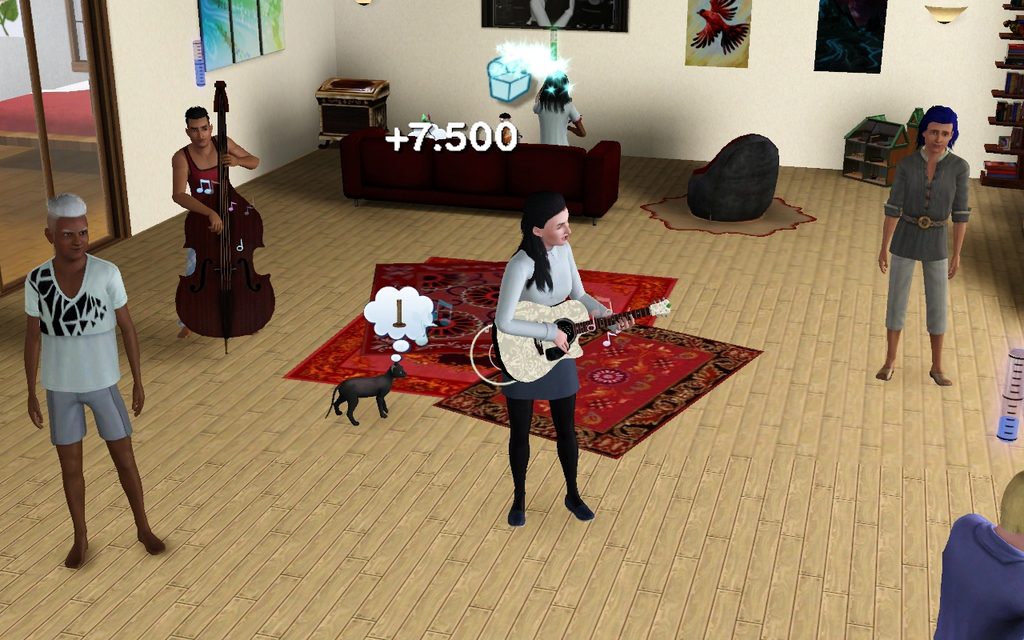 Aaand the points for reaching level 10 of the guitar skill.
Well done, Violetta!