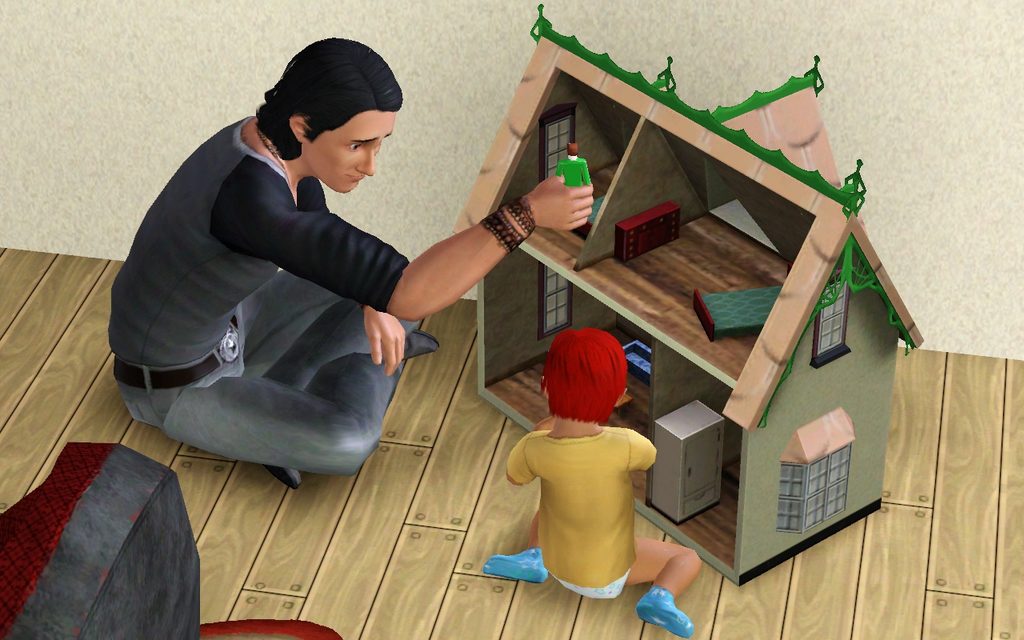 Shaoran has a lot of fun playing with Randolph with the dollhouse.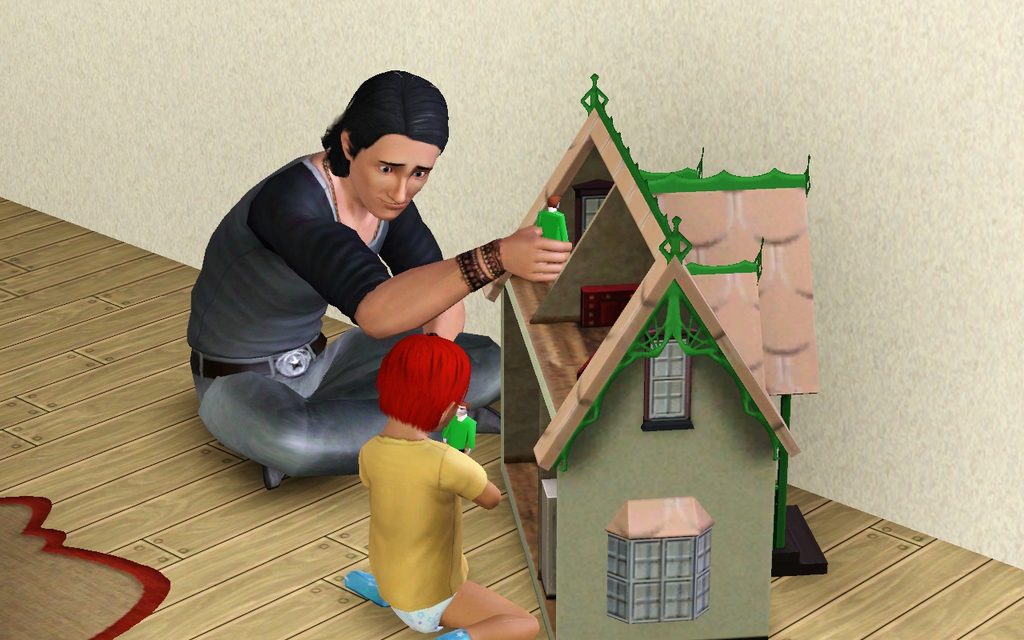 It´s actually kind of sad, that only childish sims can do that.
Shaoran really loves his little… very distant relative.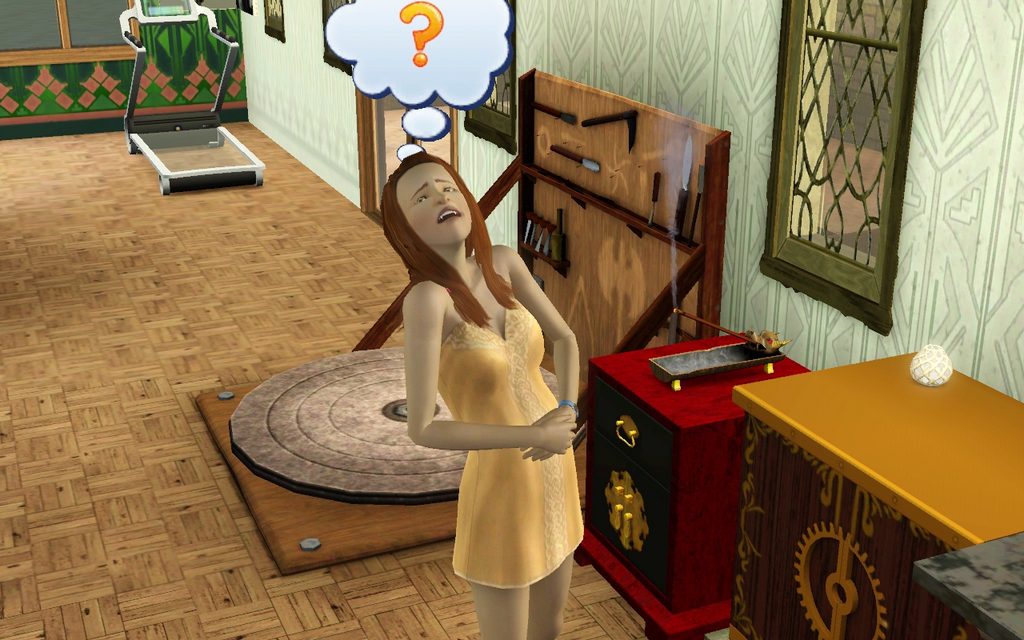 Gabby: Whyyyyy do I feel so bad?
It´s a secret. But you will know soon.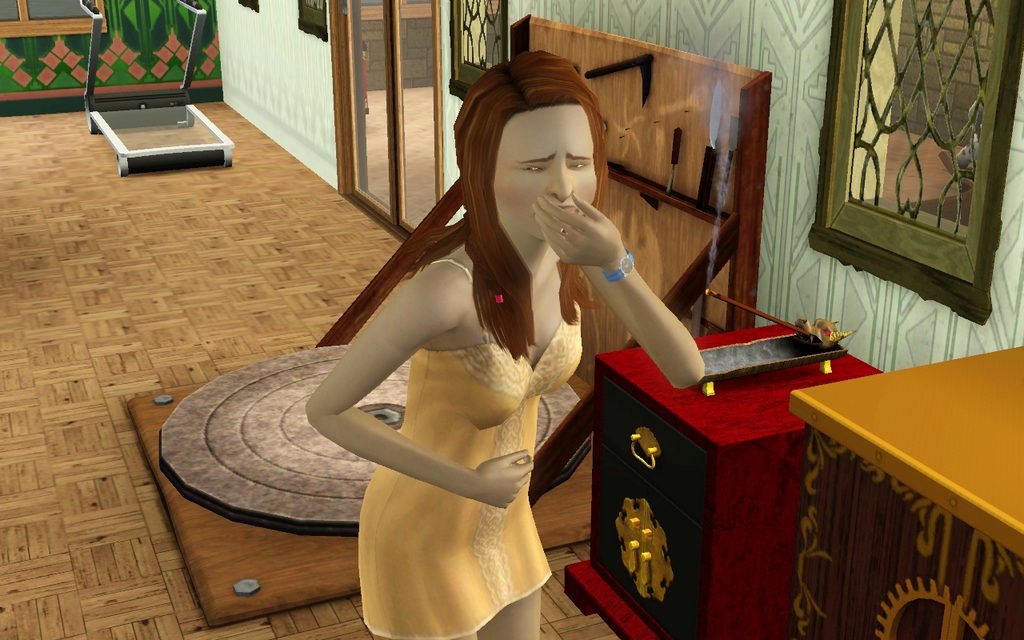 Gabby: You´re mean. ´scuse me, gotta barf.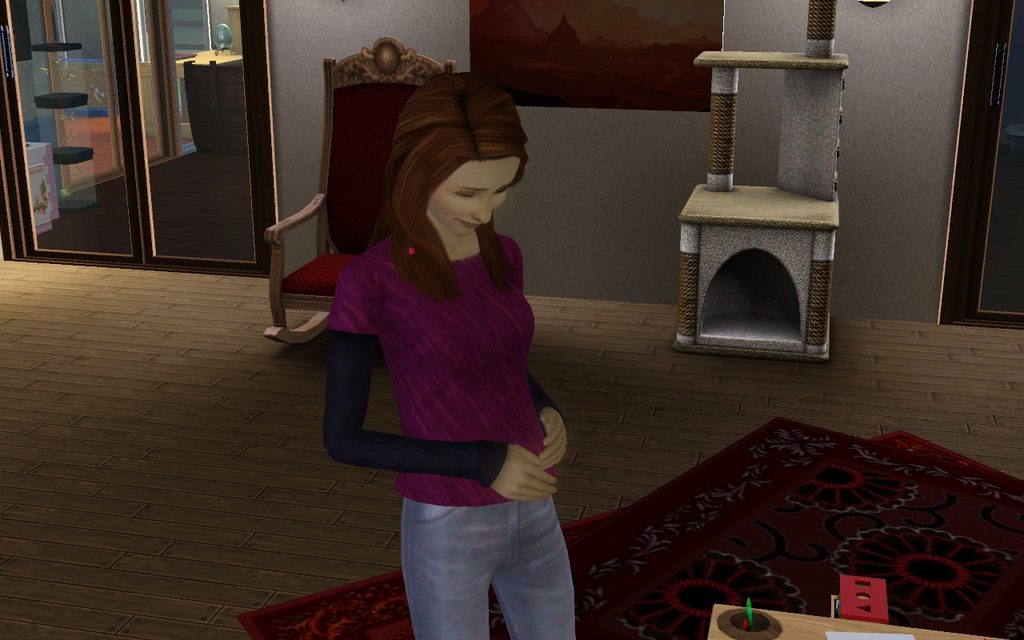 Gabby: Oh, this is why!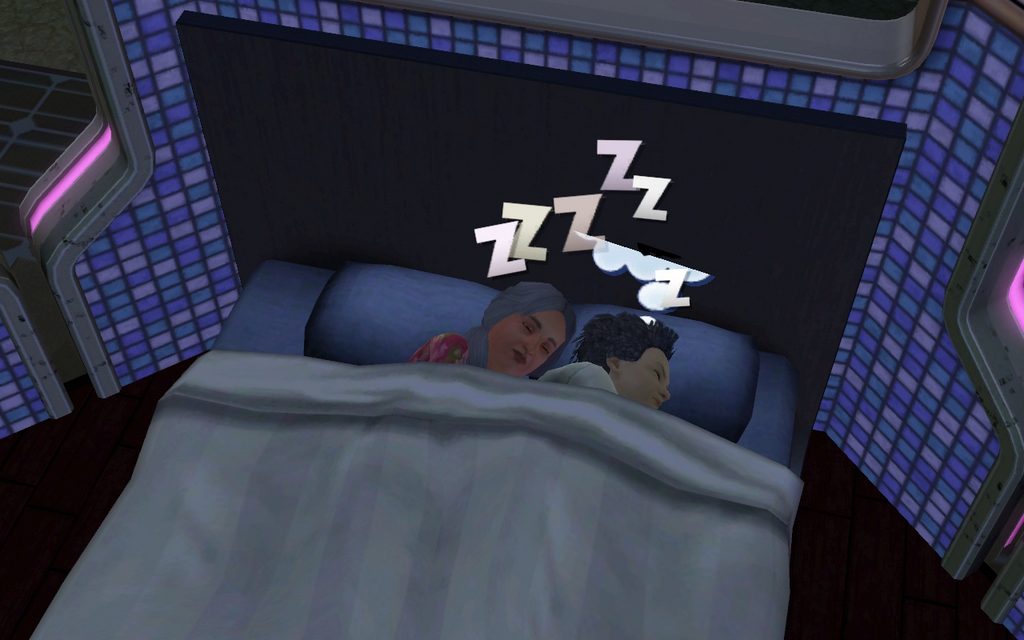 Pauline visits Jovan and spends the night.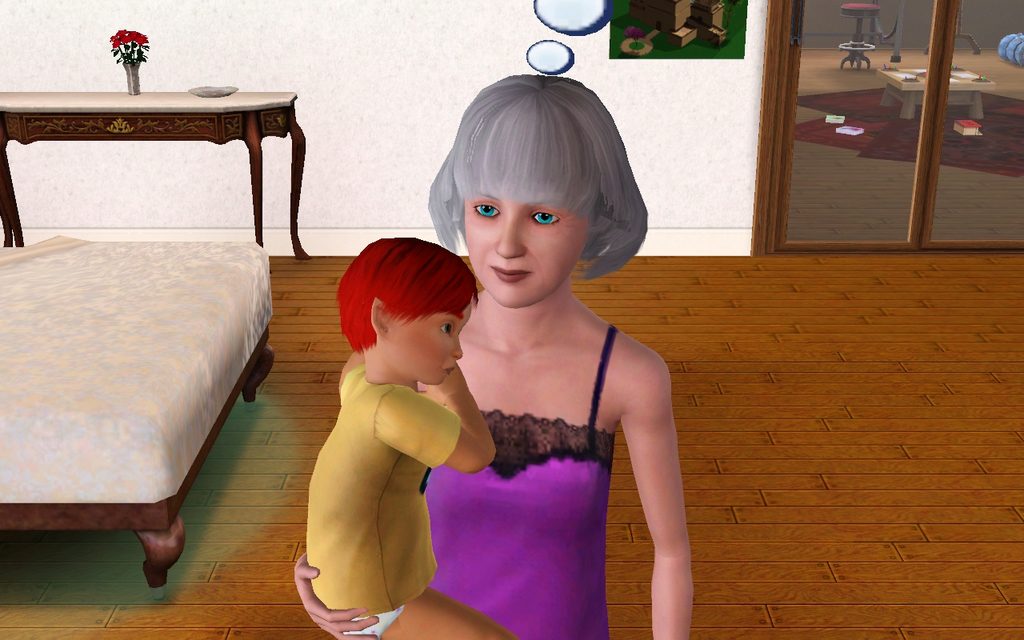 And Star is still alive.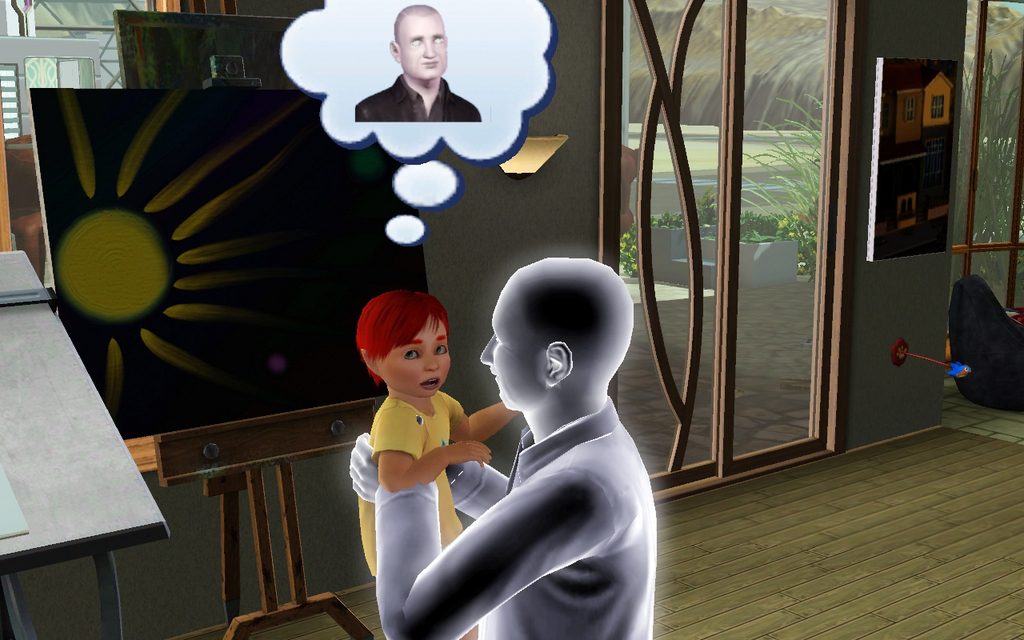 Randolph: This OK? It´s a ghostie.
He won´t drop you.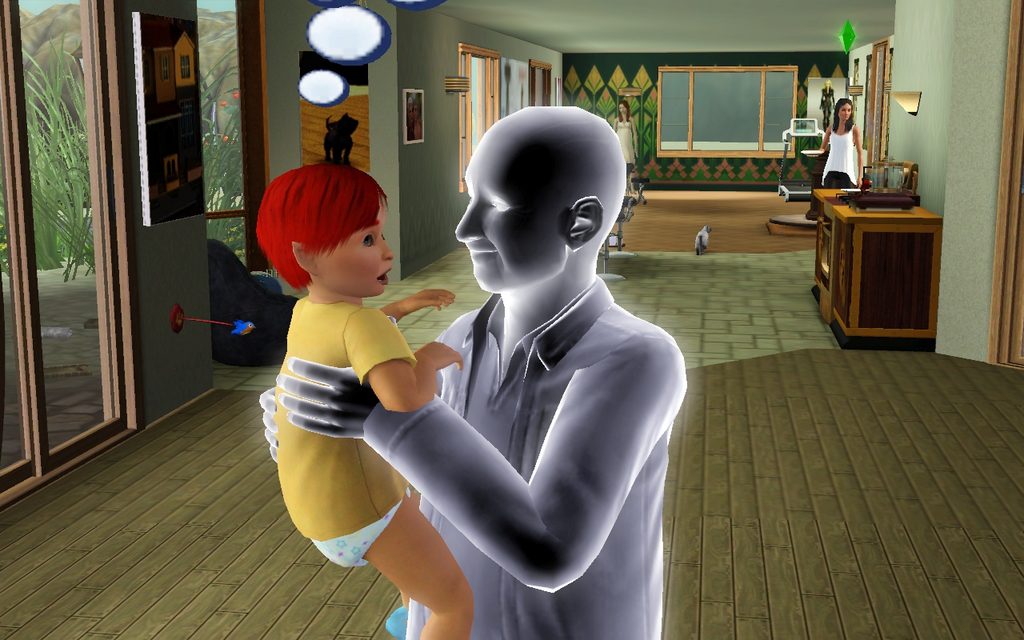 Randolph: Really?
Promise.
Randolph: OK, then.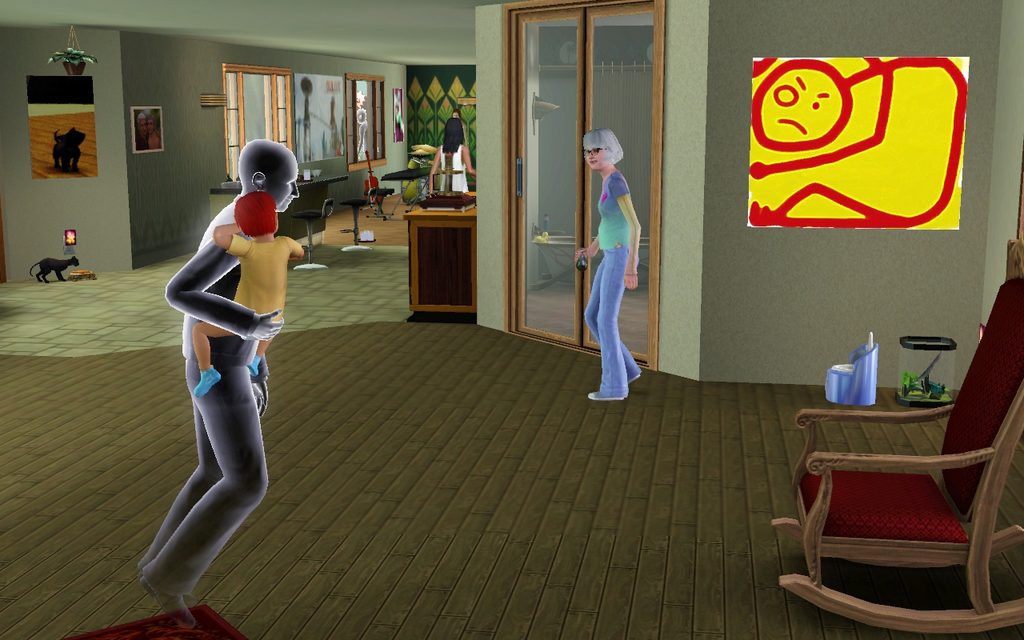 Randolph: Wheeeeeeeee! I´m flying!
Star: Hello, dear!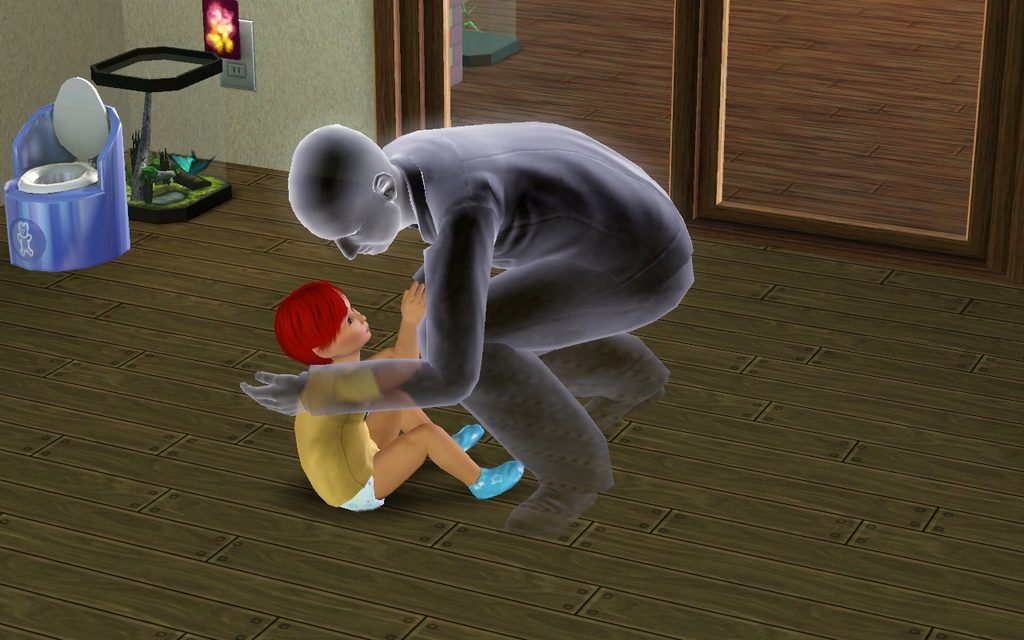 Randolph: Again!
He is the first toddler who ever was picked up by a ghost.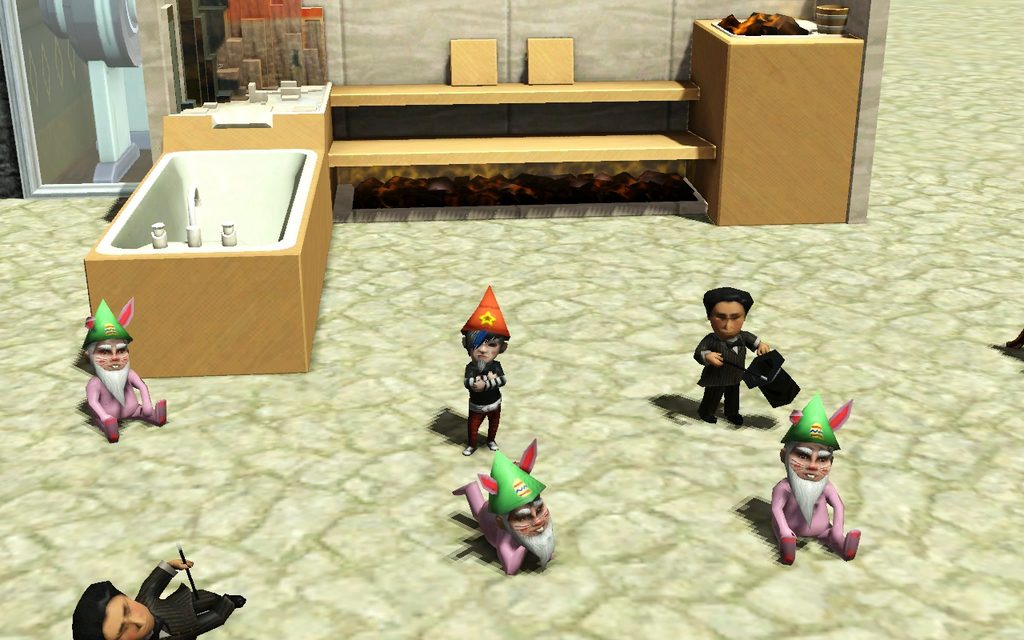 Child-gnome grew up to a grumpy teenager!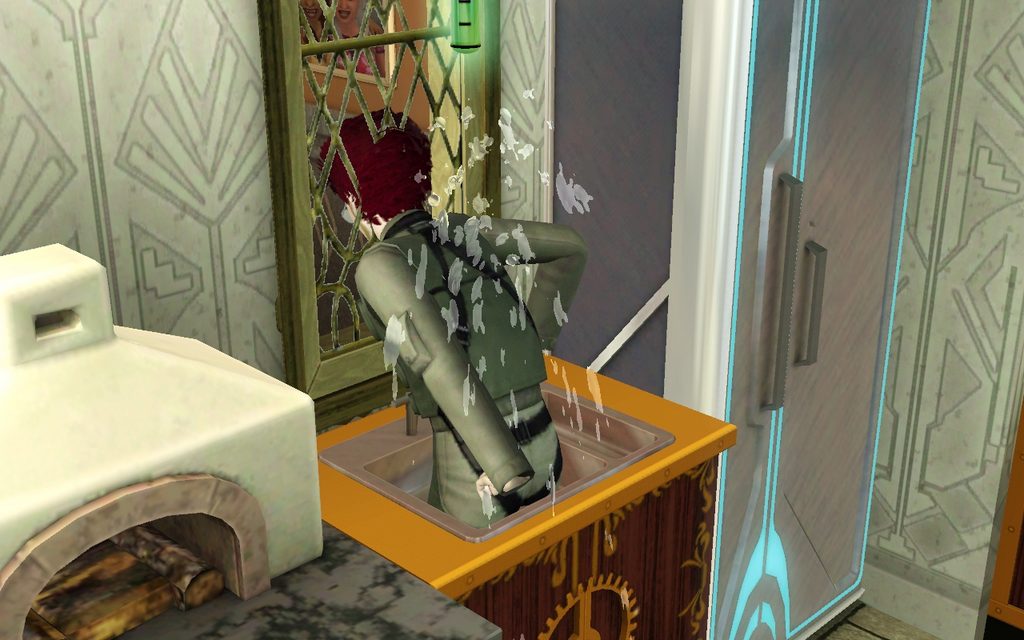 Uhm, Miles, I think you are doing it wrong.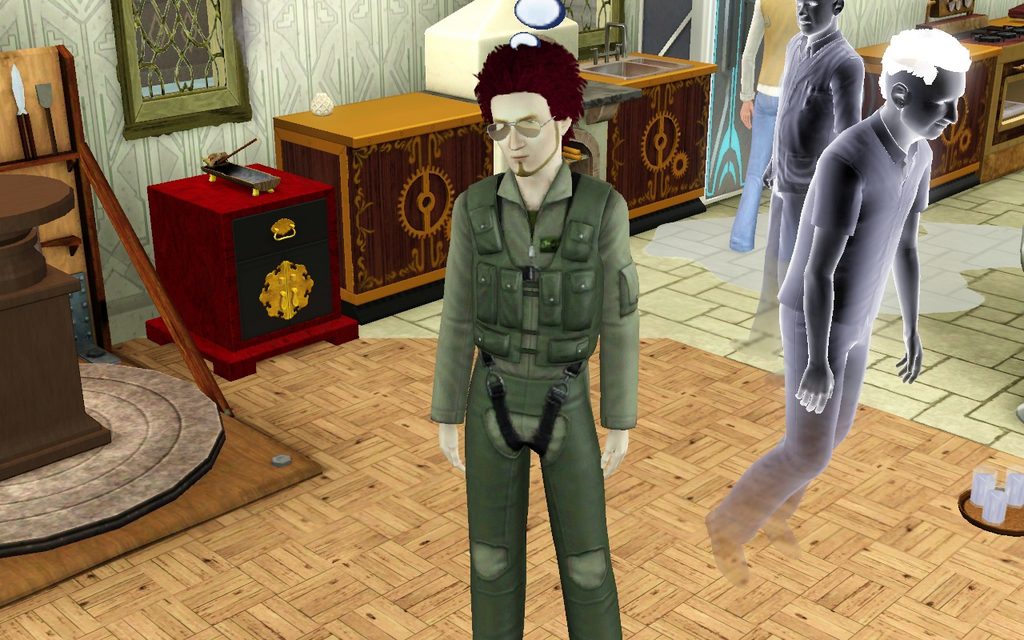 Miles: What? I repaired it, didn´t I?
See all this ghosts out at daytime? I ended up reseting them one by one.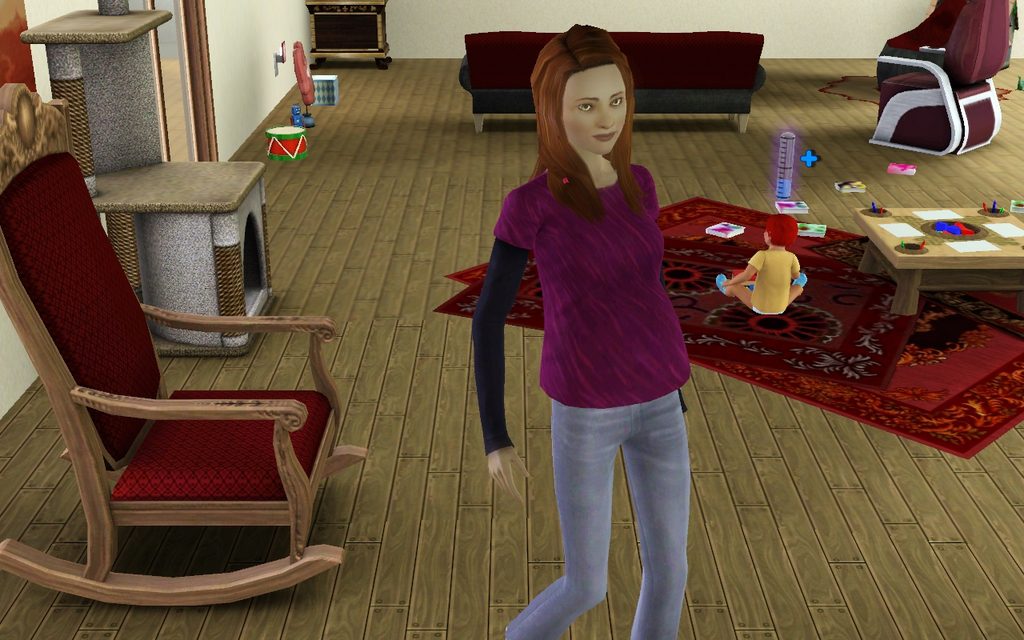 Gabby is a very happy pregnant sim.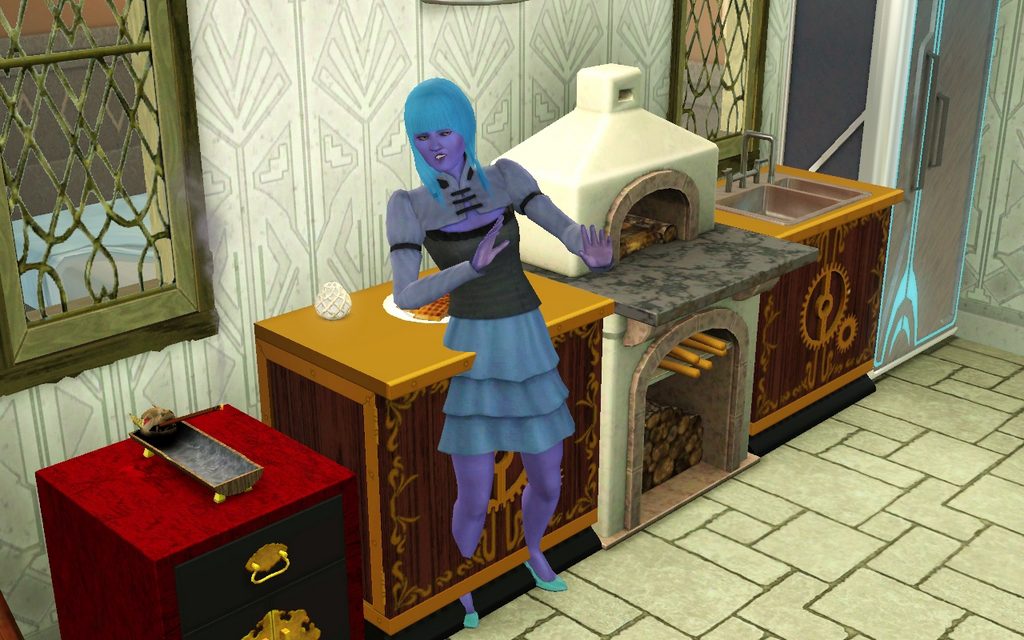 The kitchen counter seems to be hungry today.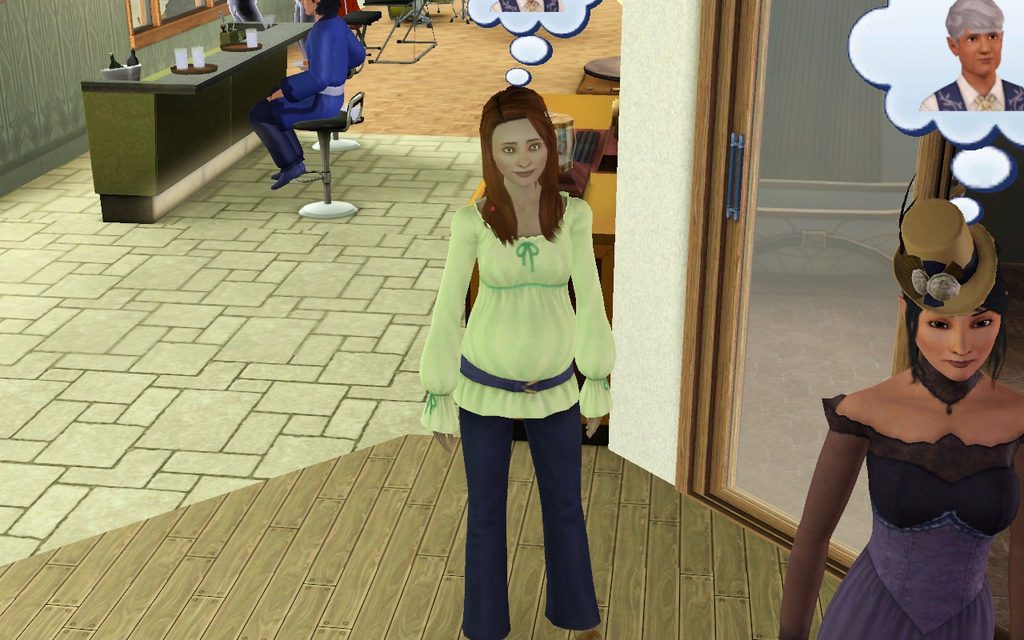 And Gabby is also the most stylish pregnant sim I ever had.
I alway let them choose their preggo clothes themselves, because I think, it´s funny.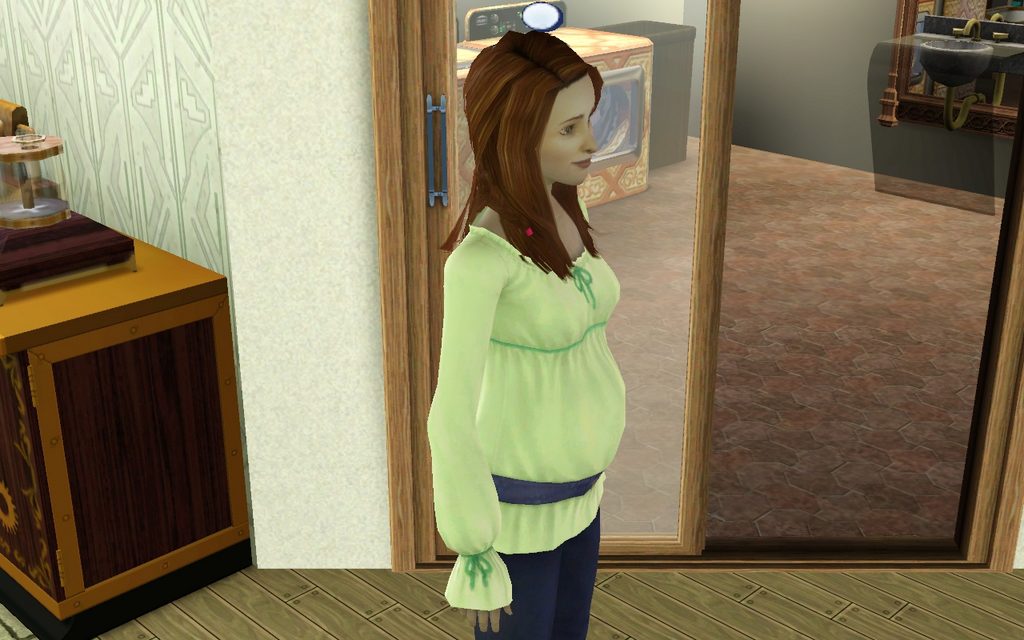 I love her!
The party is for this little boy.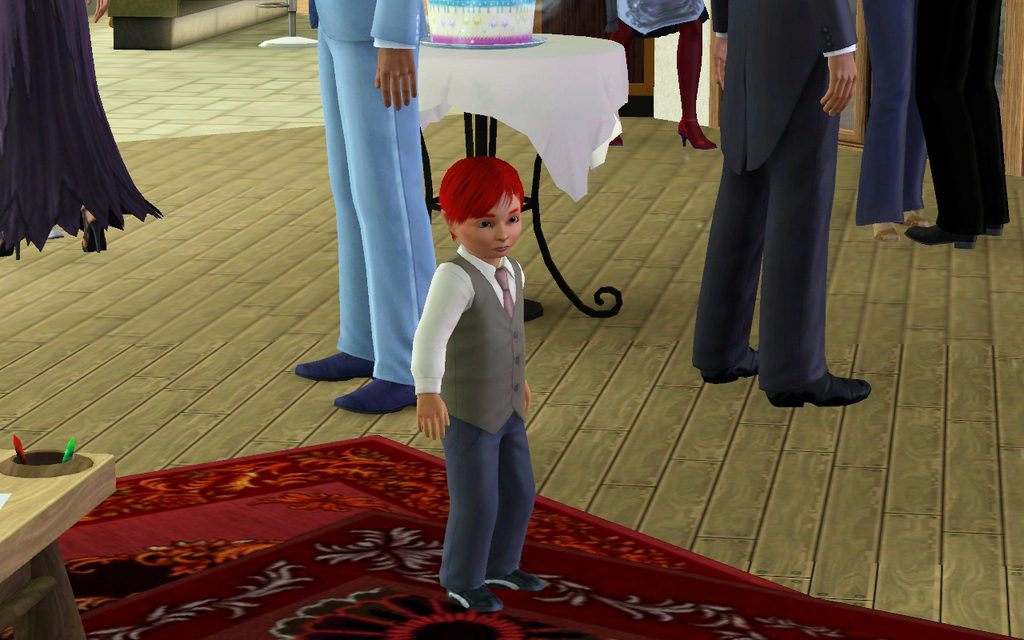 This toddler suit is adorable.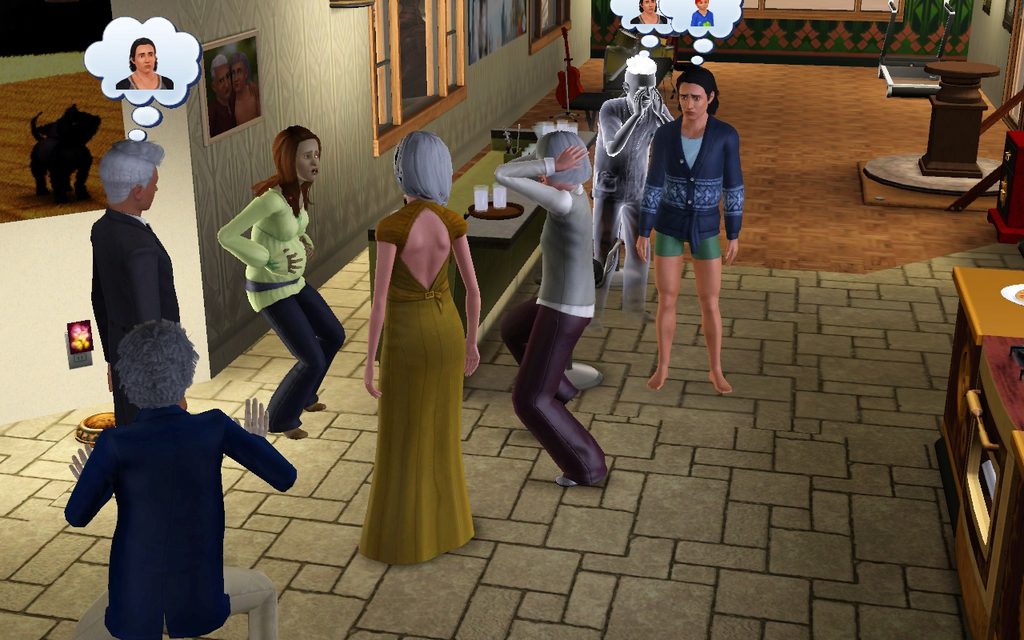 The moment I click on the cake, Gabby goes into labour.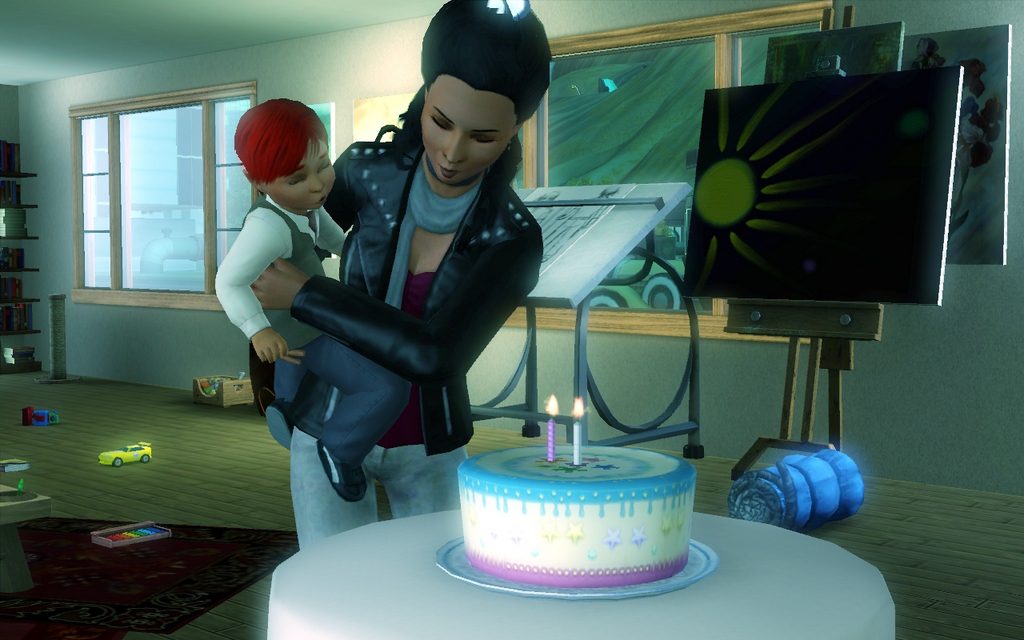 So I sit and hold my breath, while my game tries to handle two major events at the same time.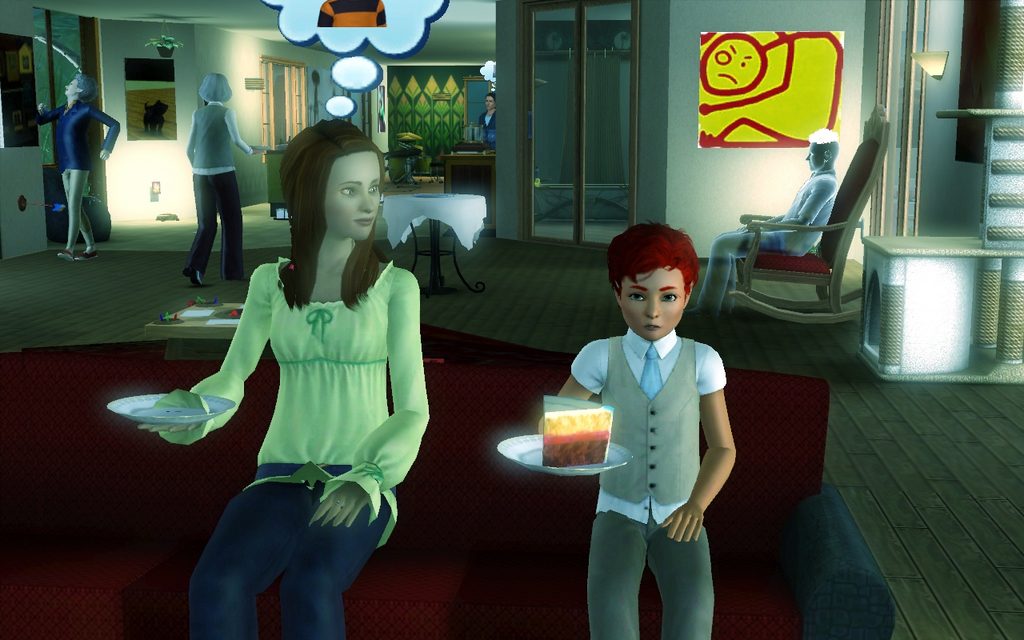 I didn´t dare to move the camera so there´s no shot of Randolph growing up. He did so very well, I think. He rolled computer whizz.
I also missed the shot of little Catherine being born, which is a shame.
Because she´s not only a vampire, brave and loves the heat…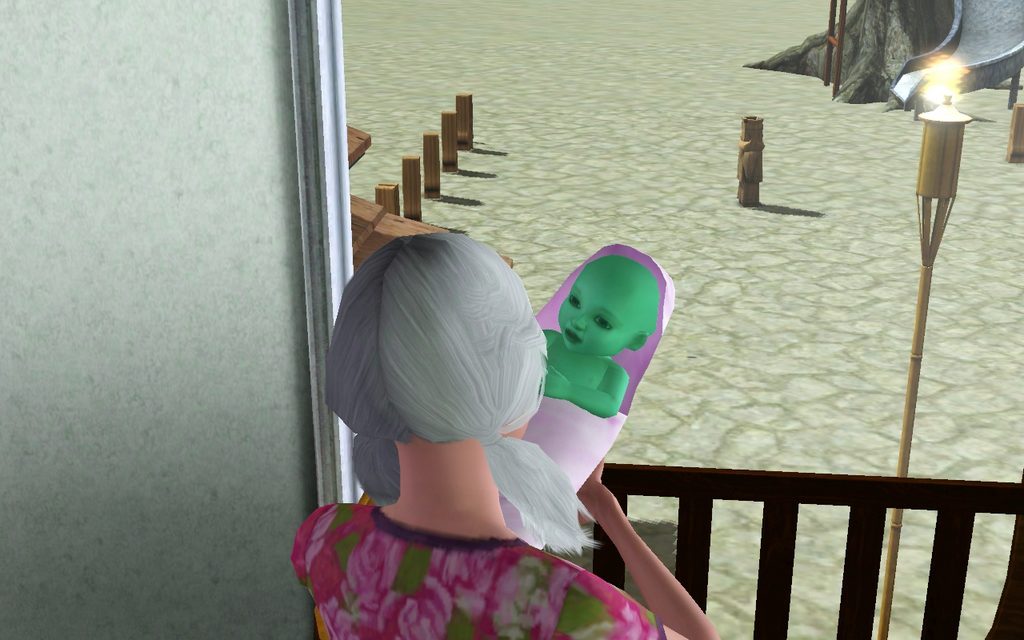 … she´s also GREEN! A nearly fluorescent neon-green.
*Glares at parents*
*Drags Miles into CAS*
Turns out, Miles skintone is on the blue scale. Combined with Gabby´s tone and the vampire glow she´s… well, neon-green.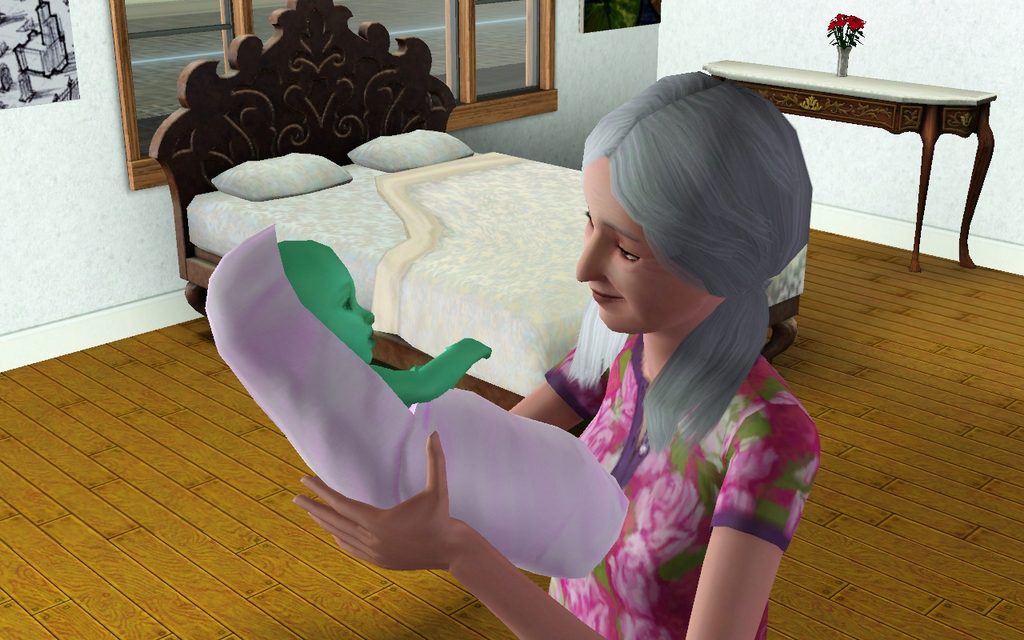 Pauline: She´s adorable, that´s what she is!
Yeah, okay, that as well.