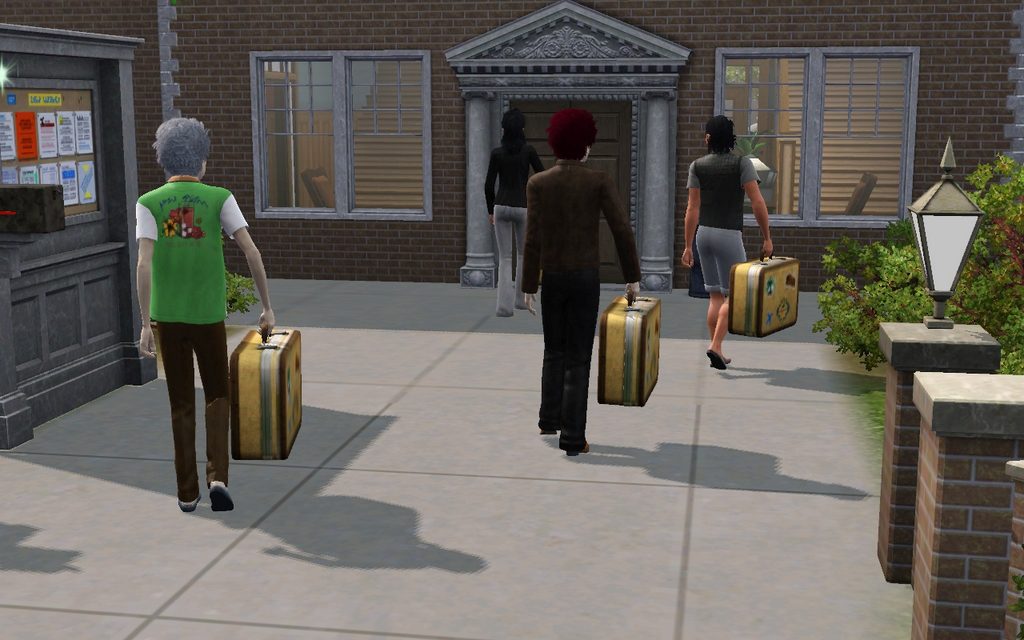 And we are back at university. Miles and Fiona continue studying technology and business, Shaoran starts his second degree, science and medicine. And Jovan trails along to study some fine arts.
Also, it would be nice, if Miles were to find his significant other at university, so he tests his irresistable trait. She isn´t interested, though.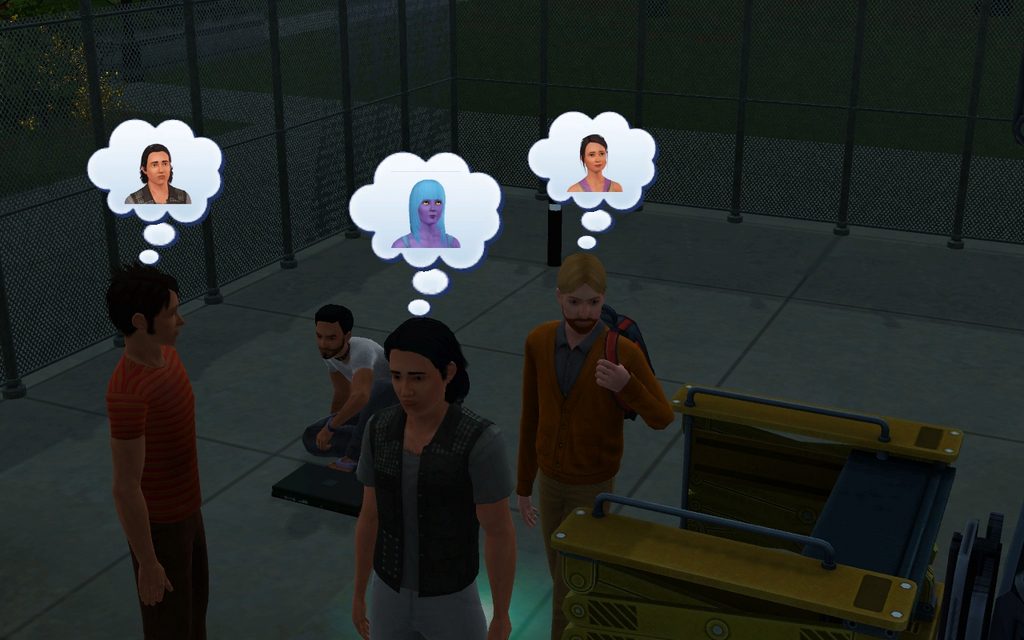 Shaoran on the other hand is thinking of his girlfriend, which is cute.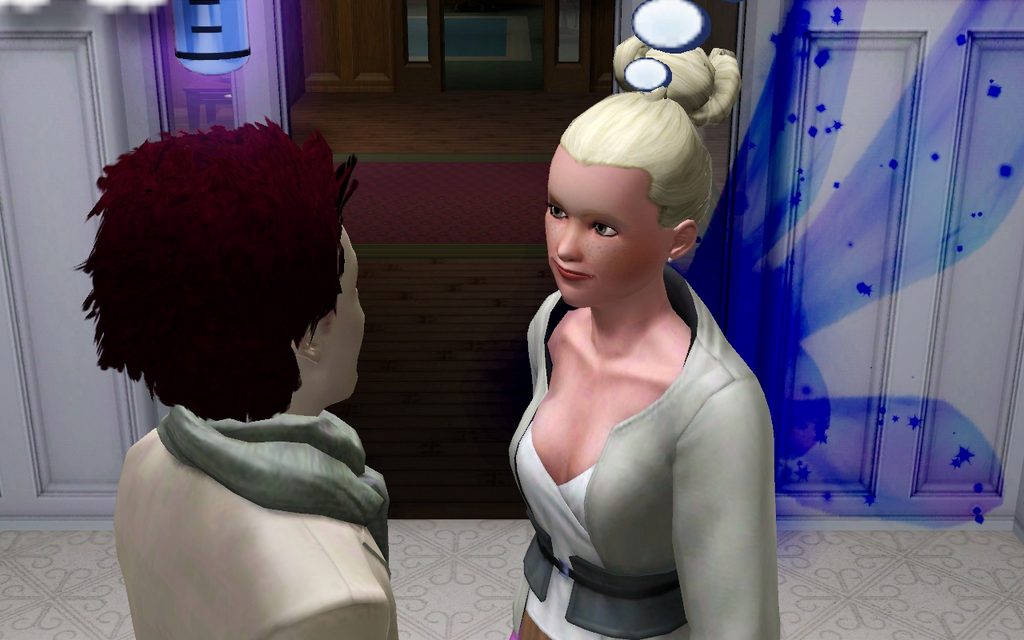 How about a fairy? No?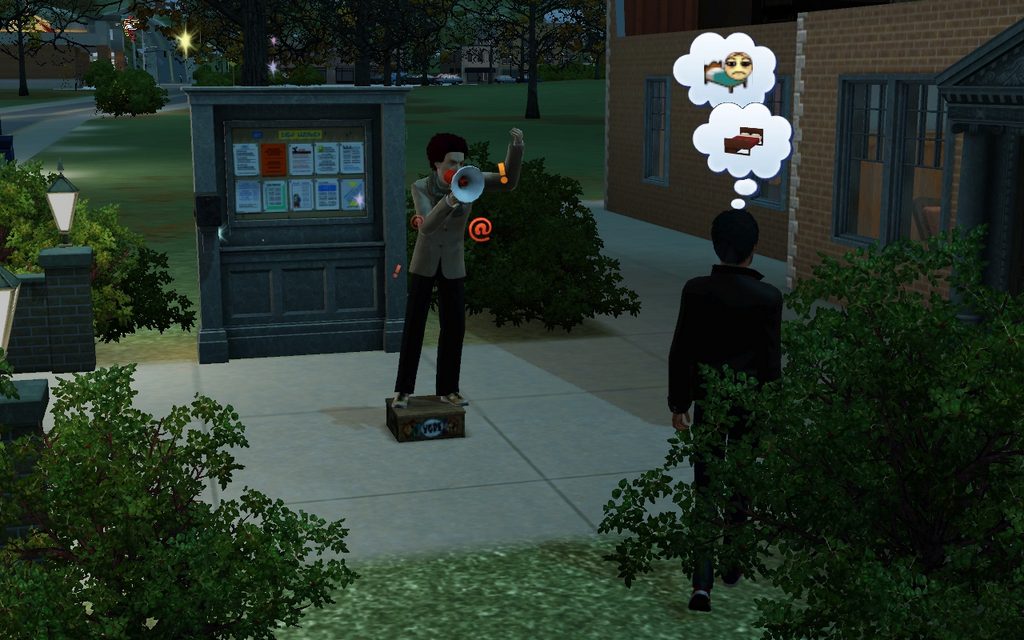 Miles prefers to use the megaphone, that somehow appeared in his inventory and rant about something.
Fellow student: Dude, can you shut up? I´m dead on my feet here!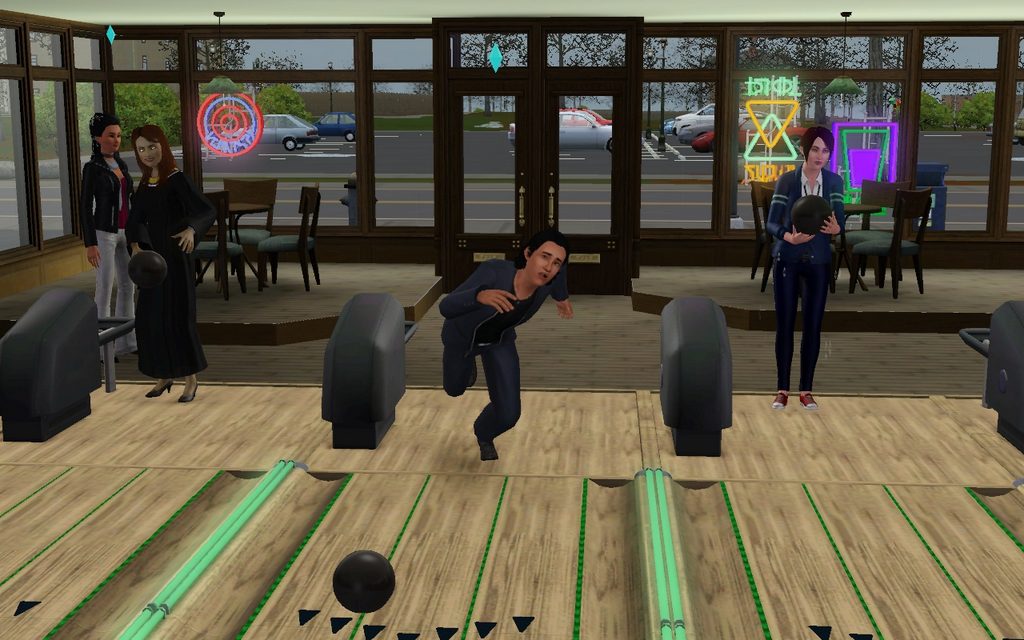 Shaoran and Fiona both wanted to go bowling, so here we are!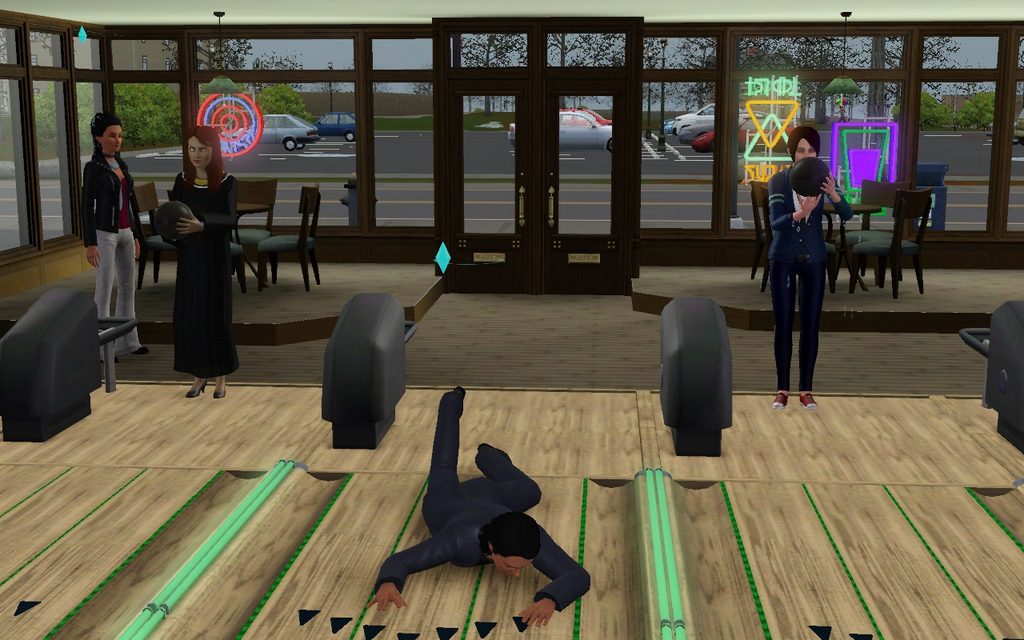 Yeah, really good idea. This whole generation is clumsy.
But I found someone. Miles, come here, quick!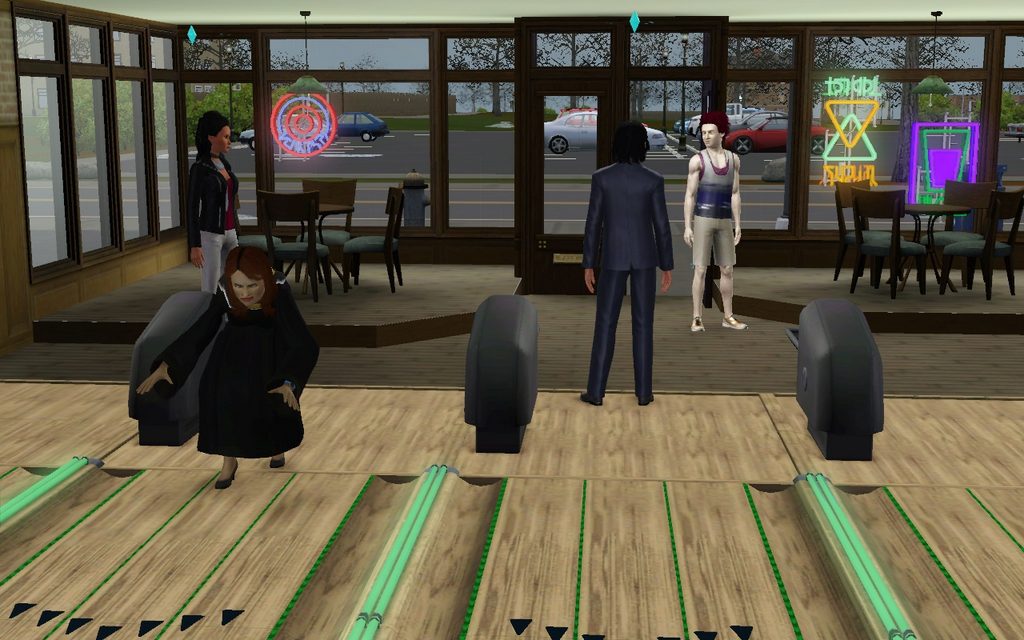 Miles: What? I was working out! This athletic skill won´t grow on his own!
Talk to this nice young woman, please.
Her name is Gabby Ahmed and she´s a vampire in my game. They danced until they were friends, then she had to leave in a hurry. But we´ll see her again, I think.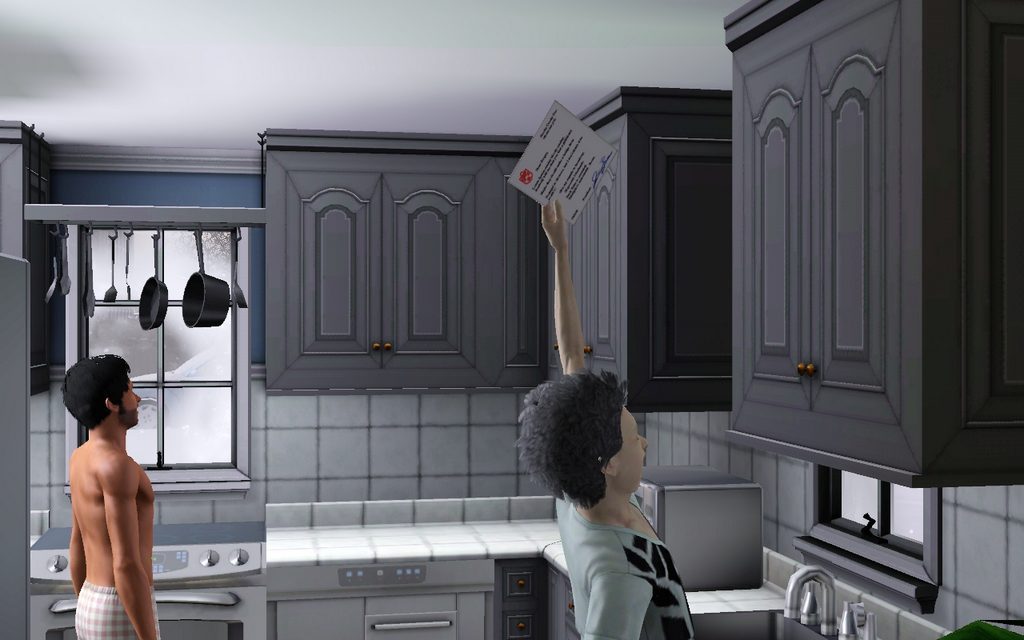 And it´s graduation day!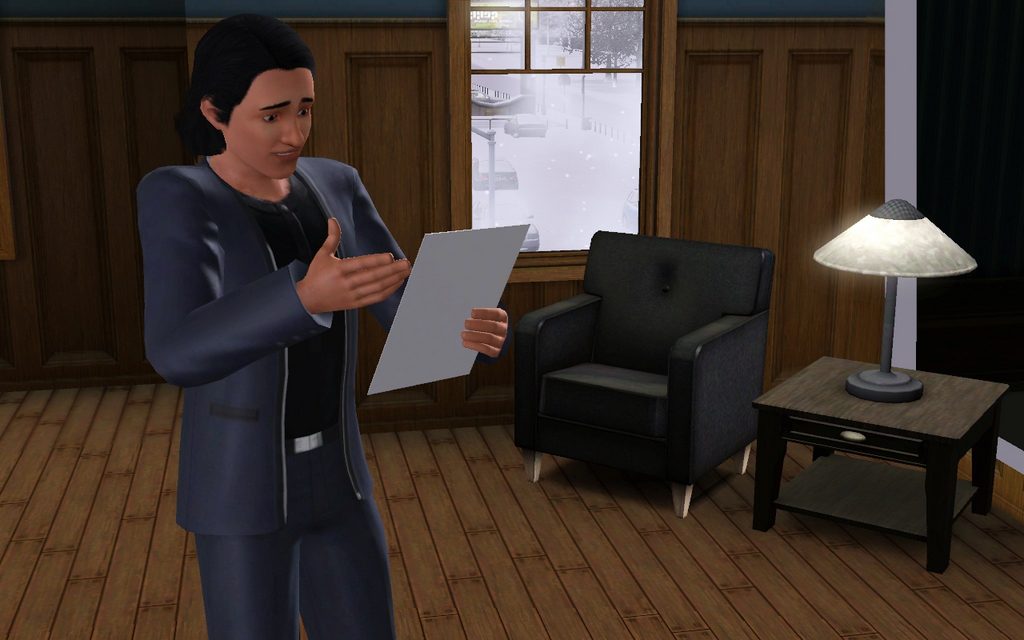 Everyone got their degree!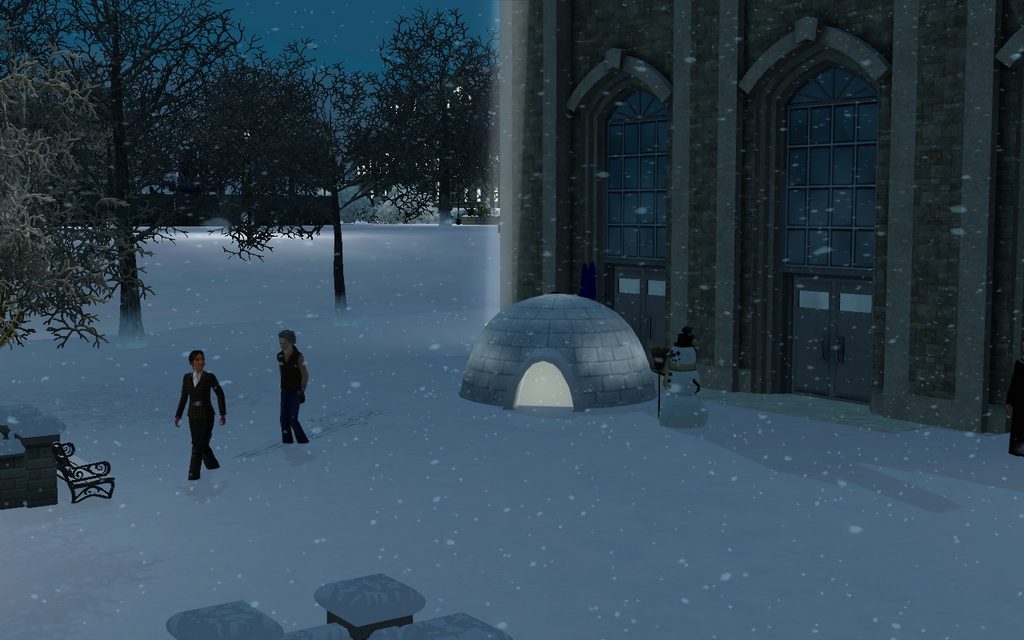 Not everyone chose the right attire, though.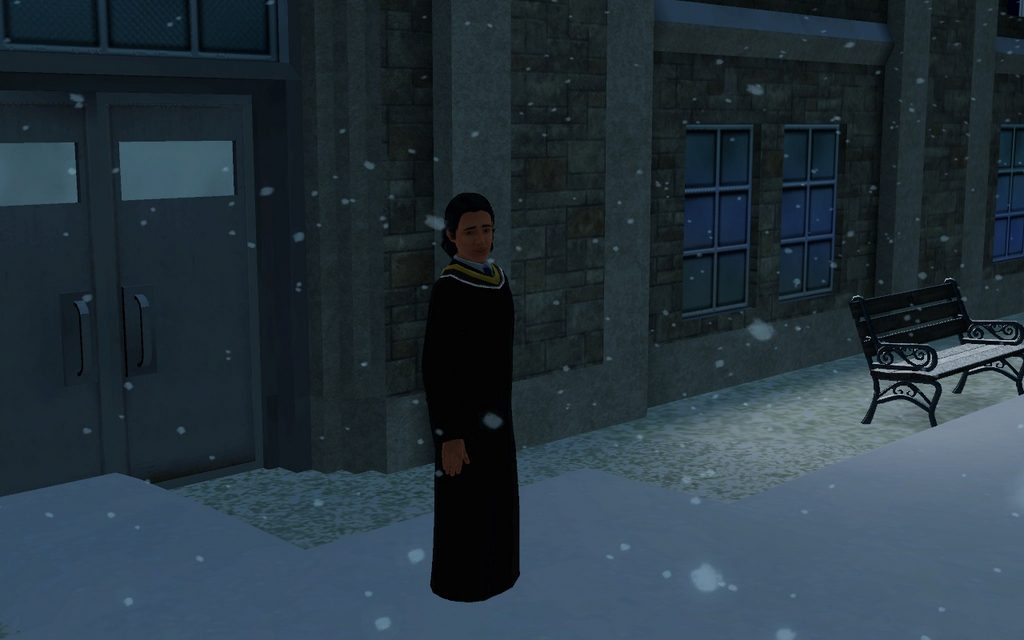 Two down, one to go! But it may take a while.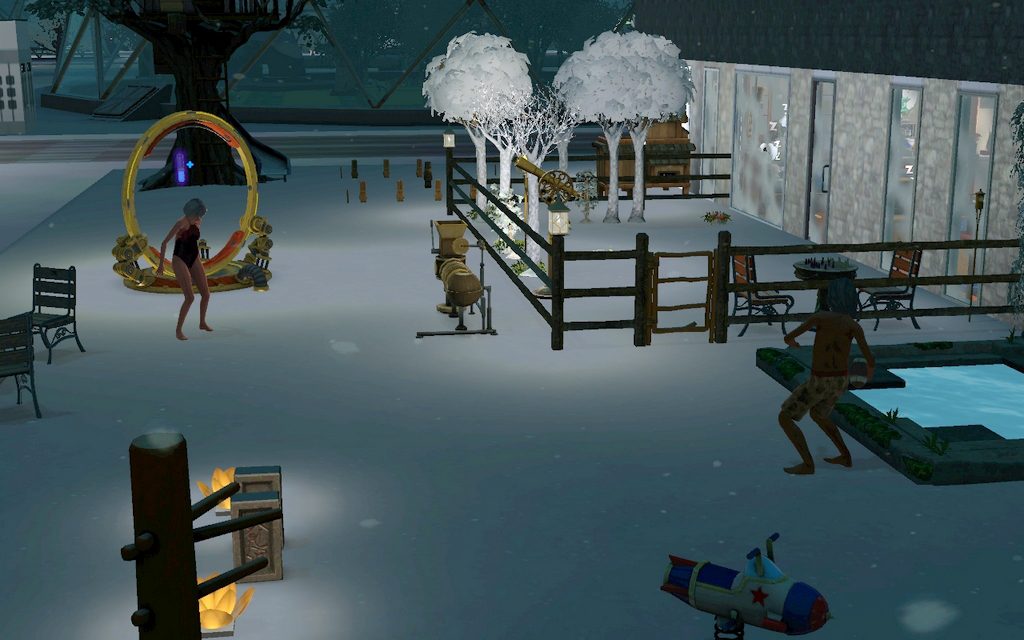 And we are back! Where people play baseball in the snow in their swimwear. Home, sweet home.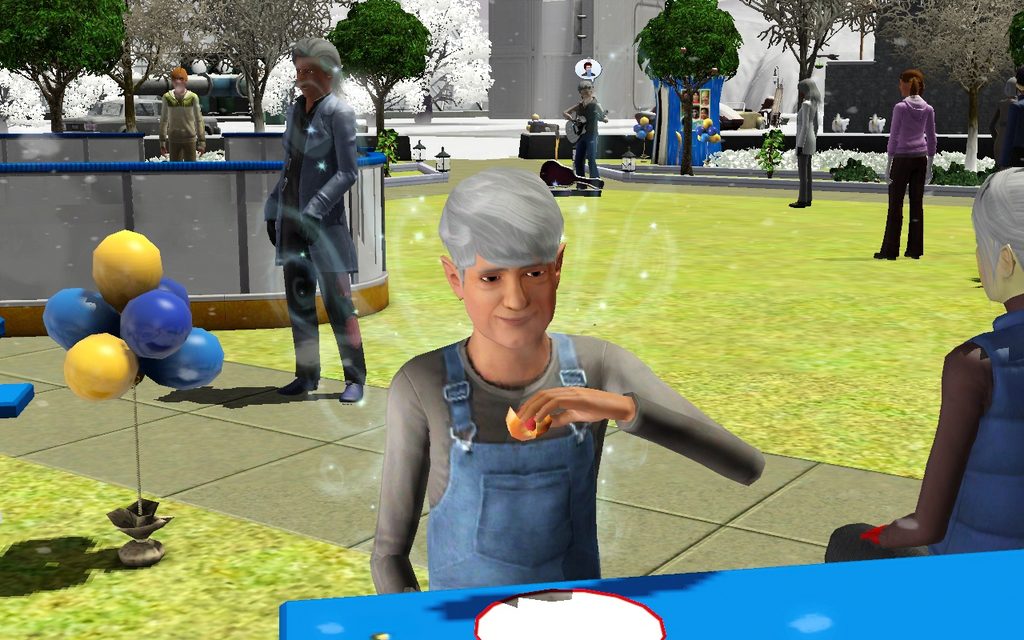 Joe and Star are stir-crazy, so they visit the park. And awwww… There´s Jaron, all old!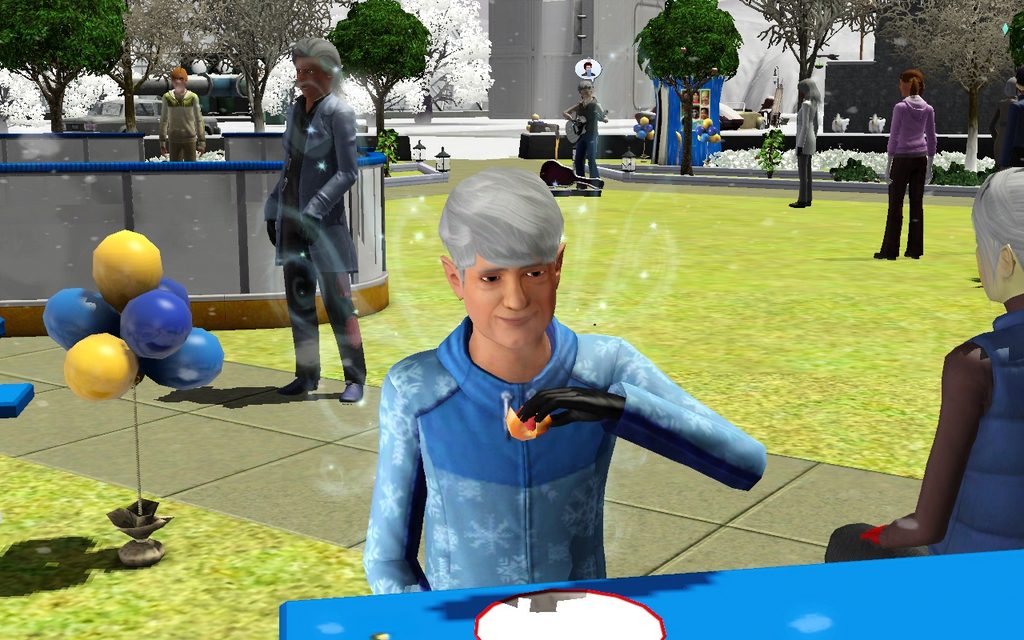 Have a winter jacket, dear! It´s cold.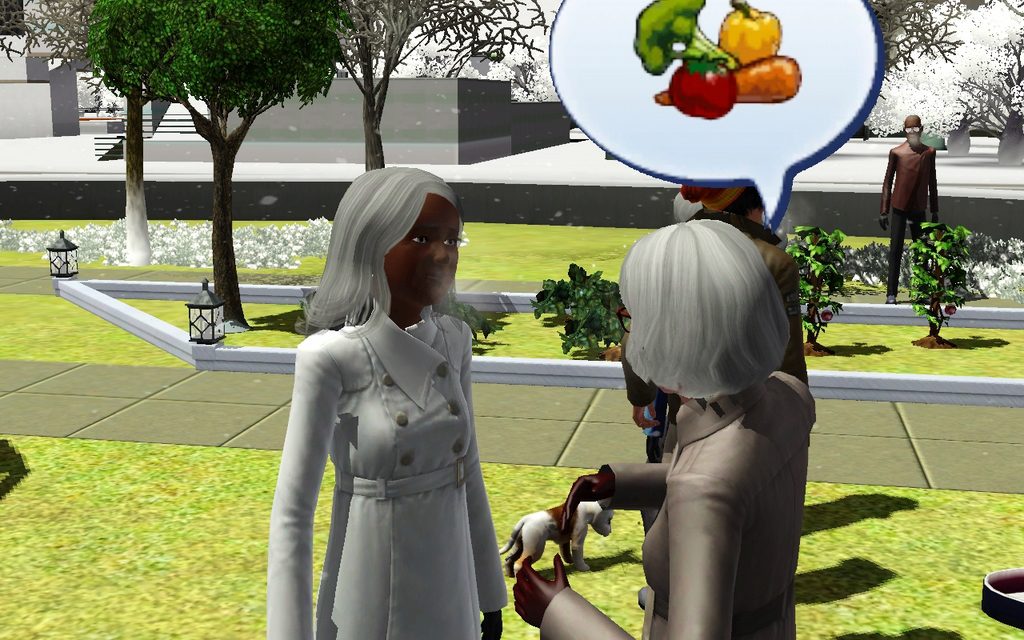 Amber is there as well.
Joe dies the moment he comes home.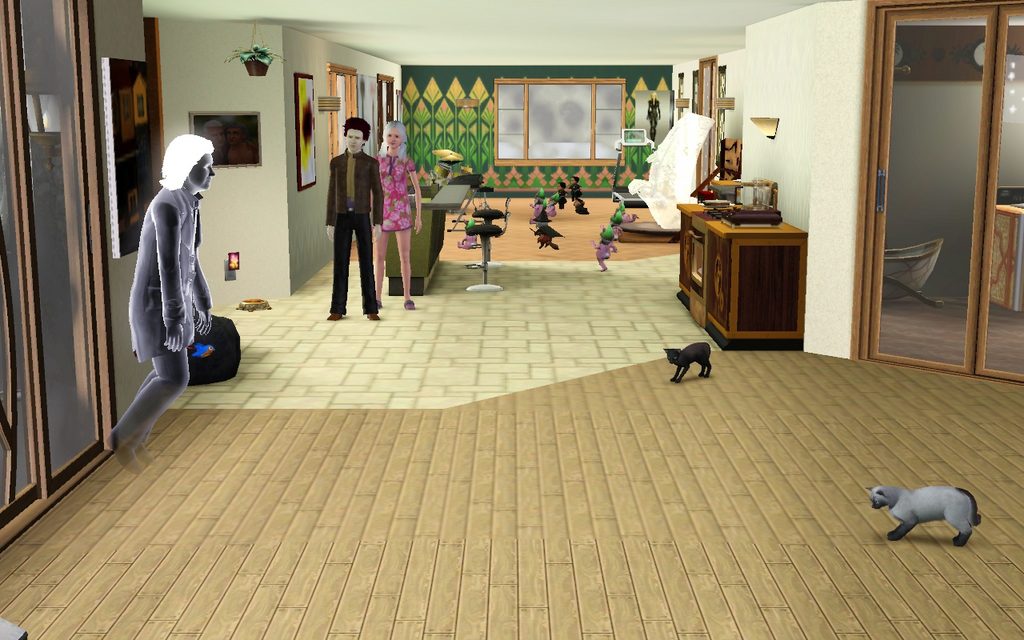 Joe: This is kind of awkward. Where is he?
Stuck at the door, I think.
Ah, found a way. Stupid routing.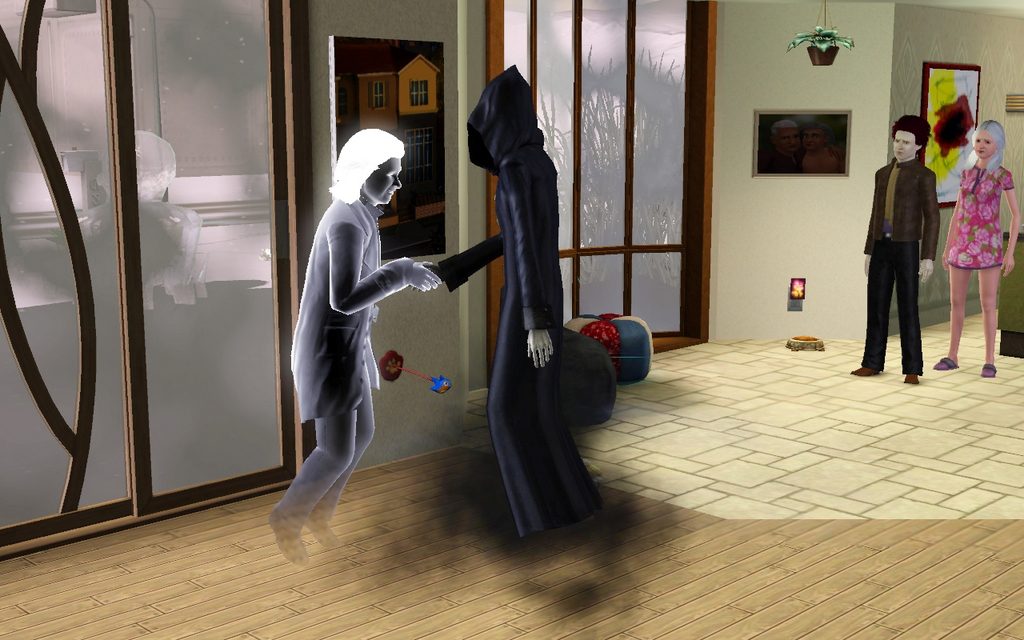 And Joe´s so ready to go. It seems longer, with university and all, but he outlived his husband for about 10 sim-days, and never really recovered from his death. That was a sad bundle of pixles moping around.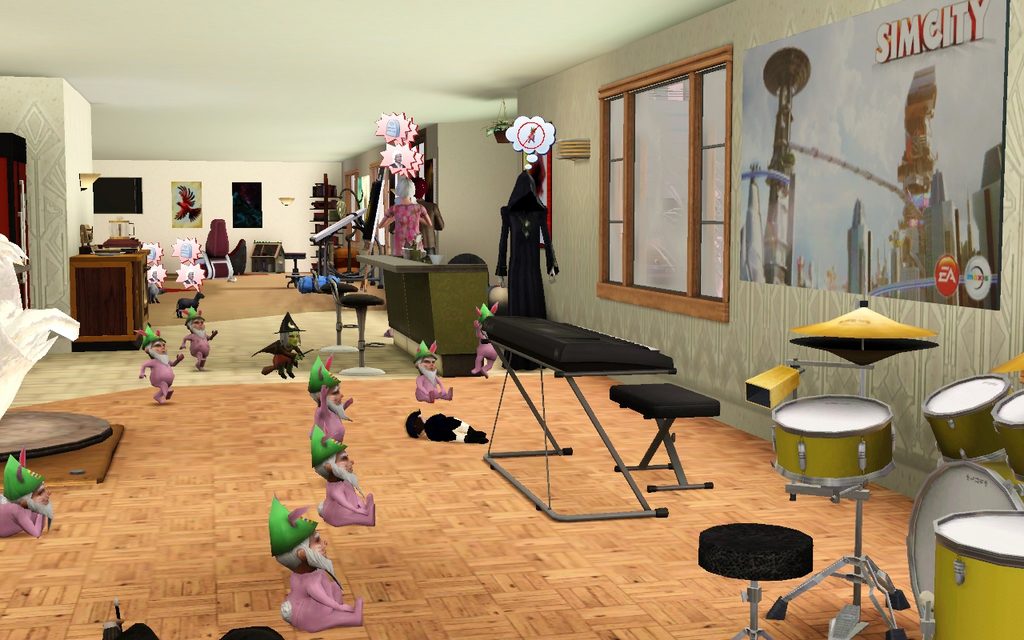 Grimmy hangs around for a while to diss some gnomes. They are indeed numerous and creepy.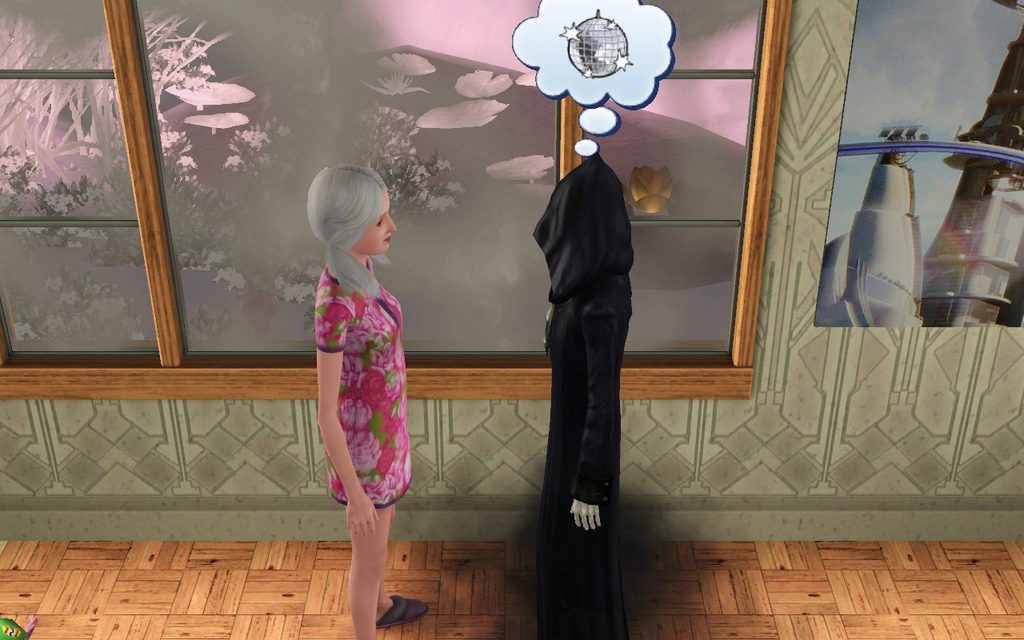 After chatting with Pauline, he leaves.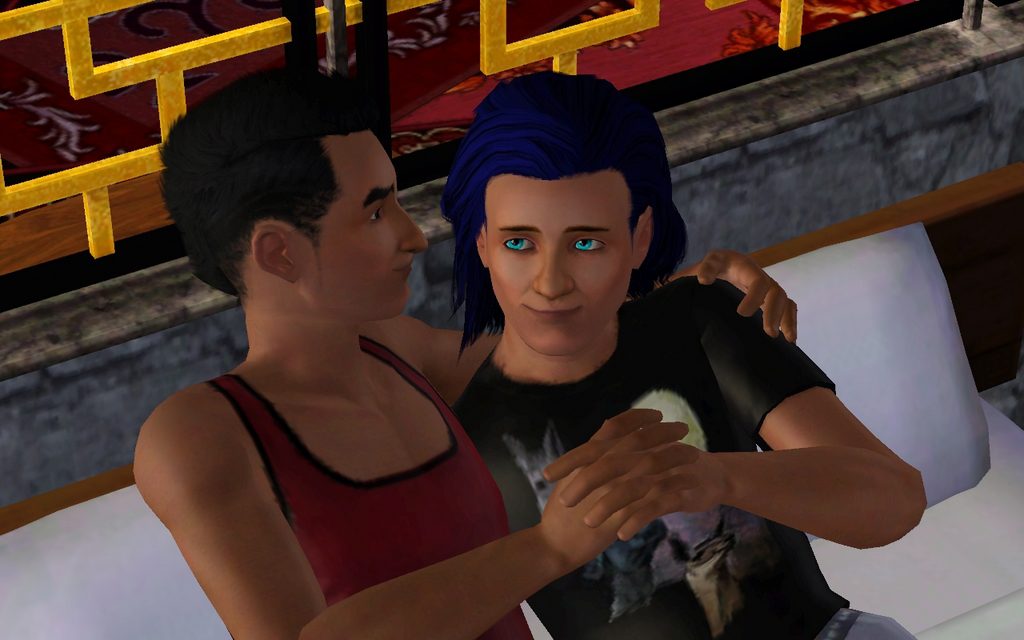 I honestly couldn´t find a picture of Joe alone. It´s just as well, I think.
Goodbye, friendly Joe with the brightest eyes I´ve ever seen on a sim.