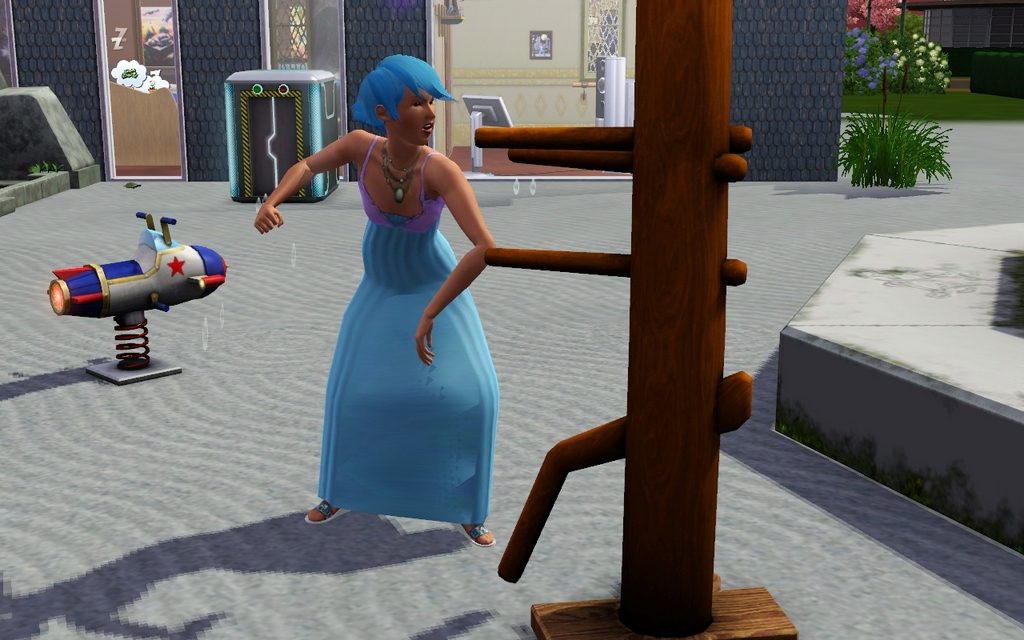 Arielle wants to learn martial arts. This looks promising.
Arielle: Hyah!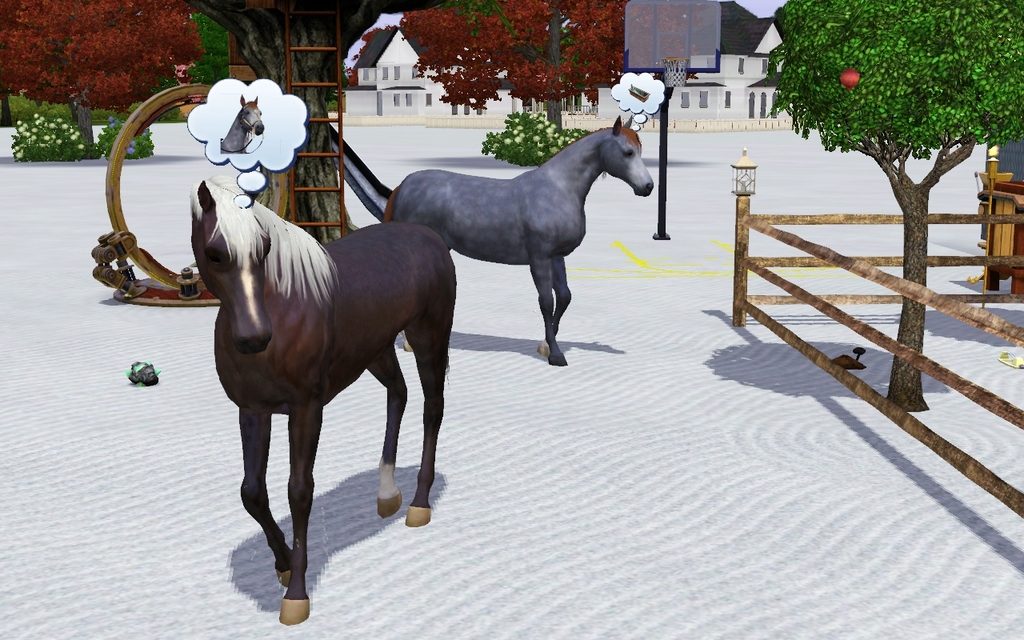 Some horses show up. The grey one seems to want a trough.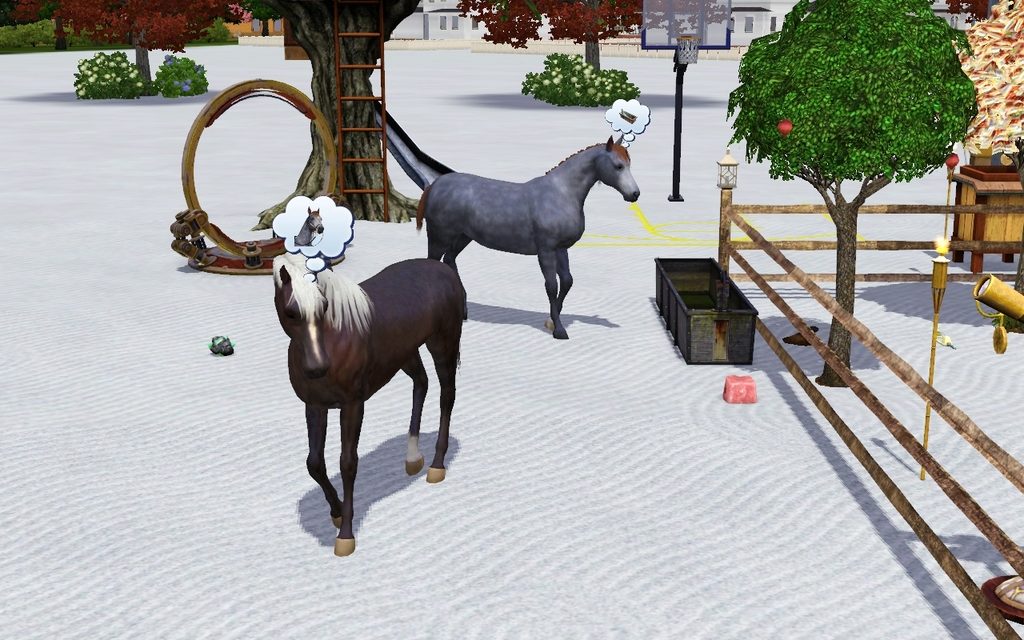 So I provide one. Also a salt lick.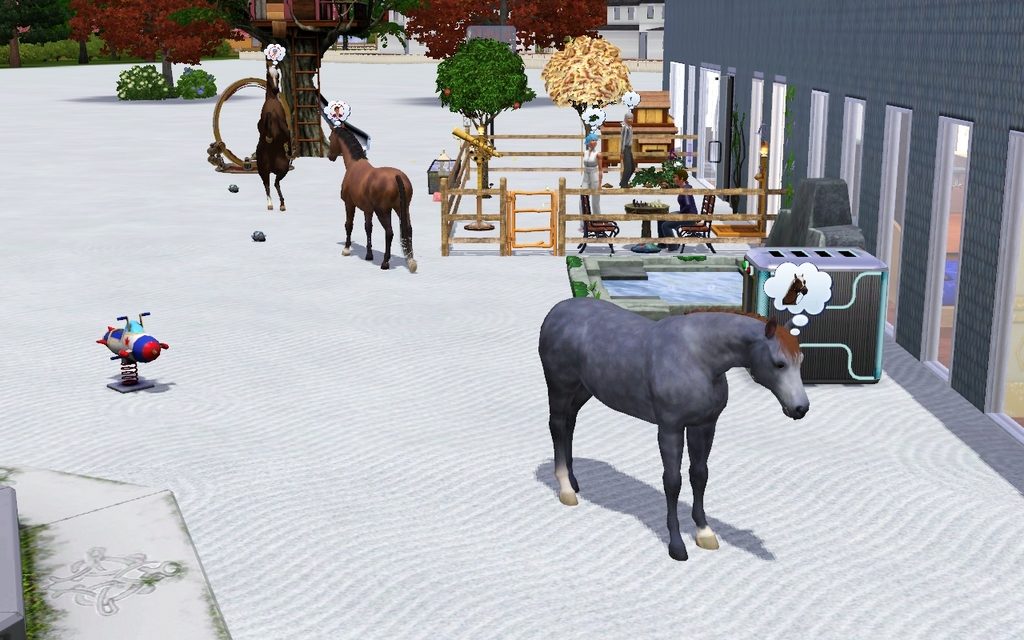 Stupid horse then just walks away and stands at the other end of the lot.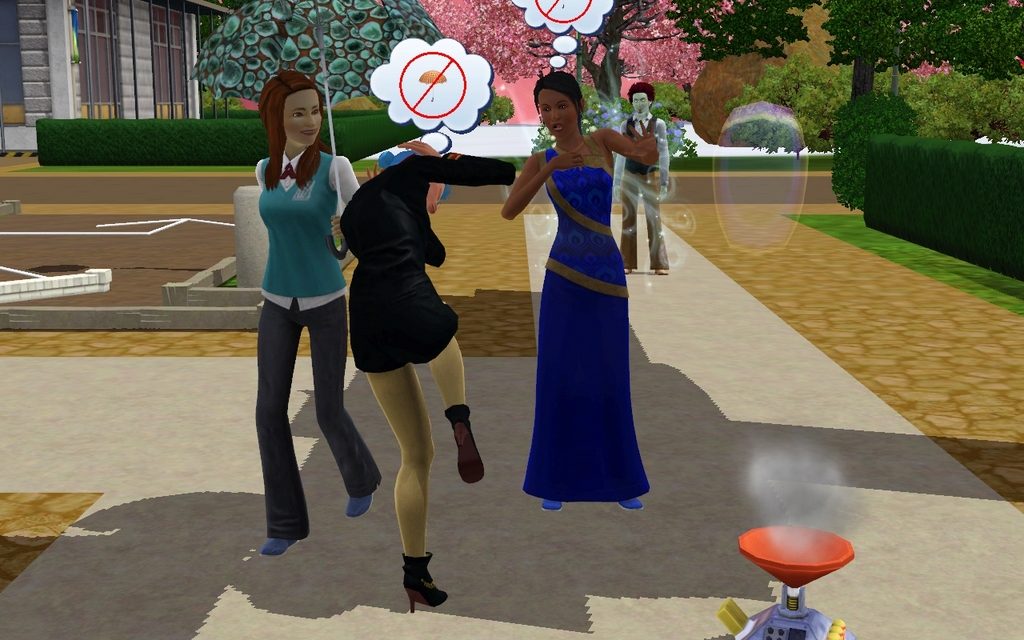 Arielle has a failed sing-a-gram with Kisa. Gabby and Miles show up as well.
Creepy vampire Miles.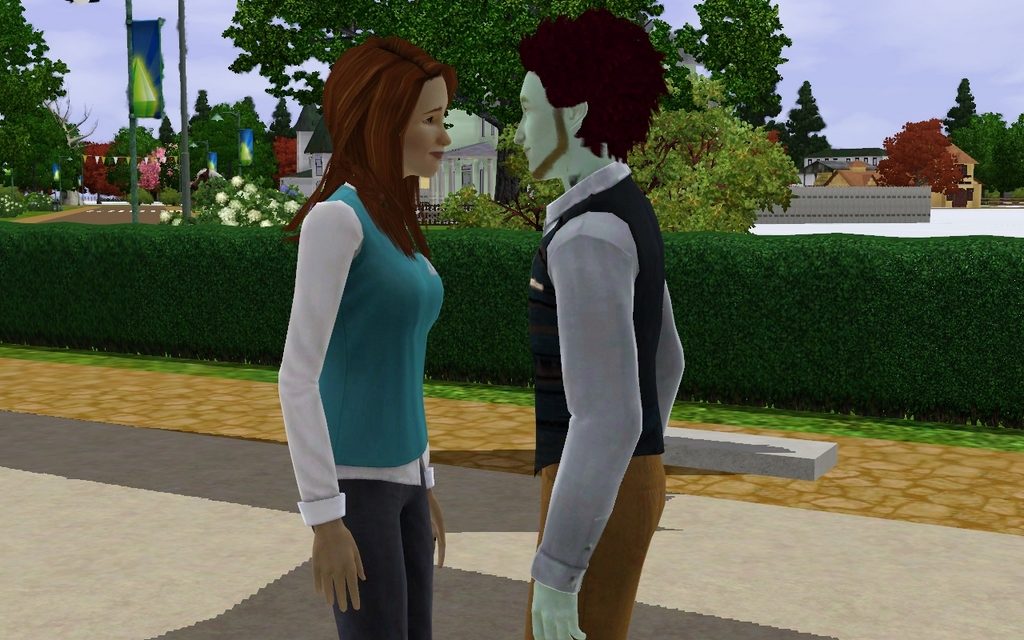 Gabby: Awww, but he´s still my littel cutie-pie.
Whatever you say.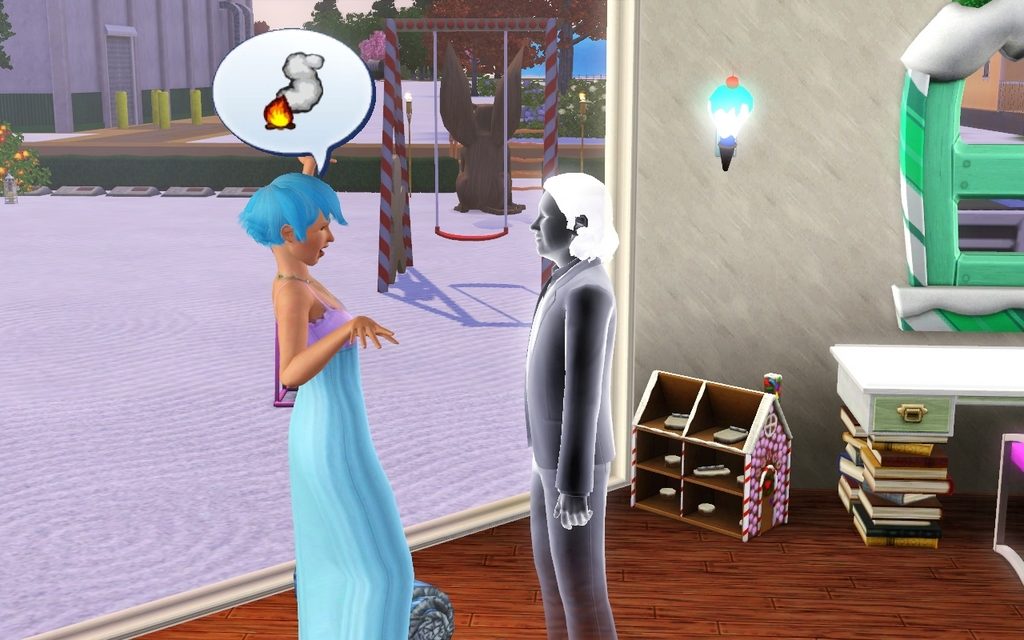 Arielle meets Shaoran. I don´t know, what they are talking about, there was no fire recently.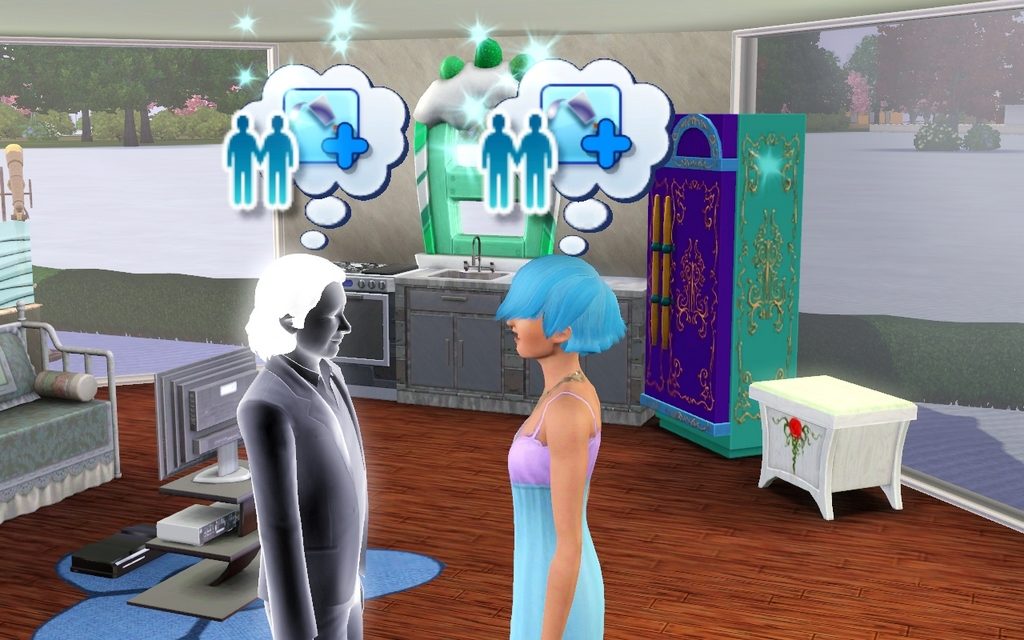 They bond over their mutual clumsiness.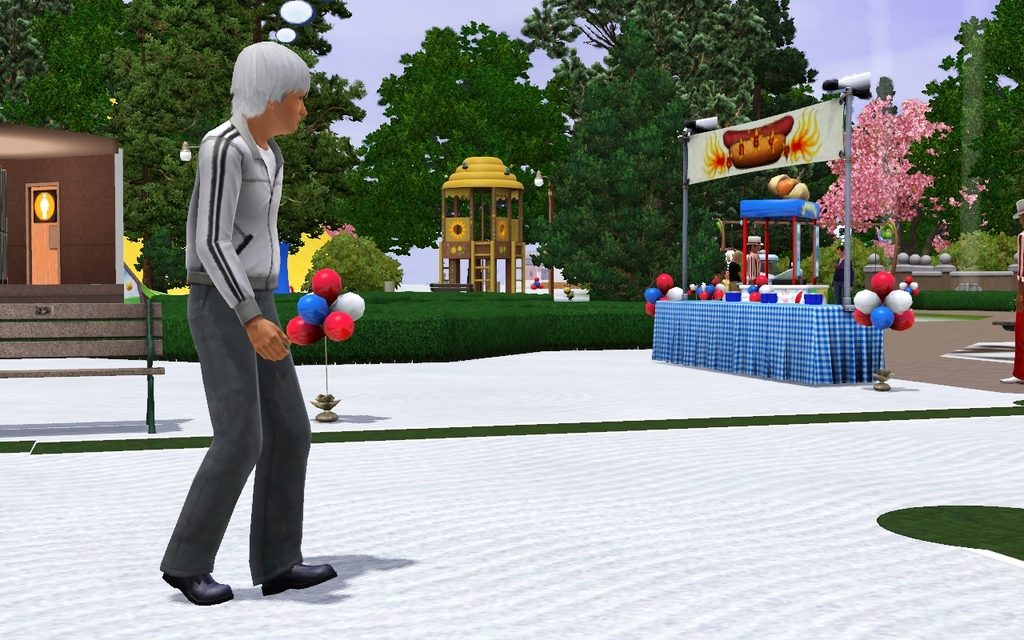 Randolph takes the kids to the summer festival.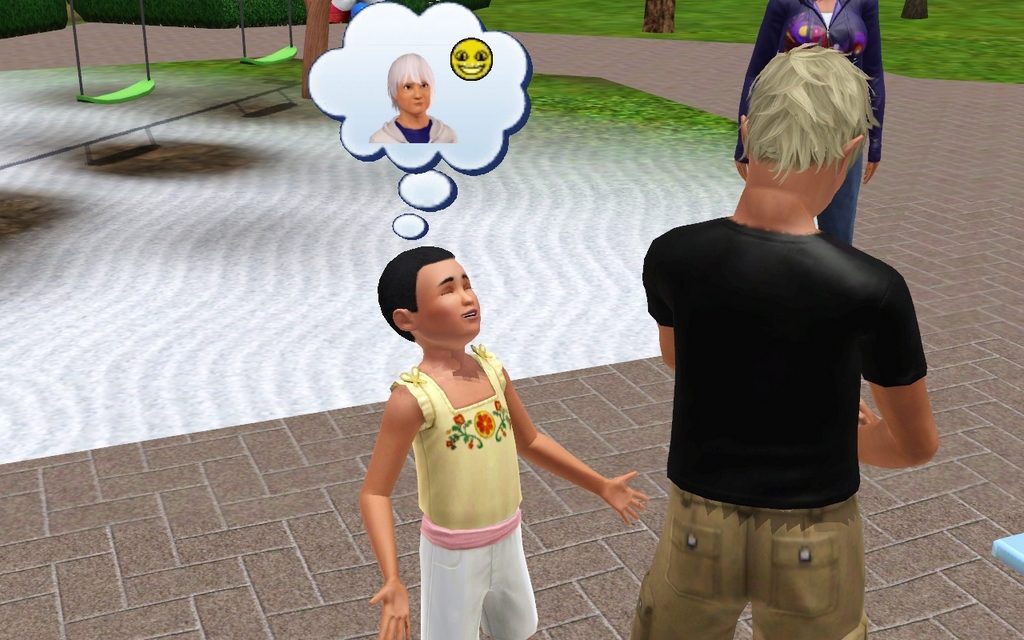 Crystal thinks, that´s a marvelous idea of him.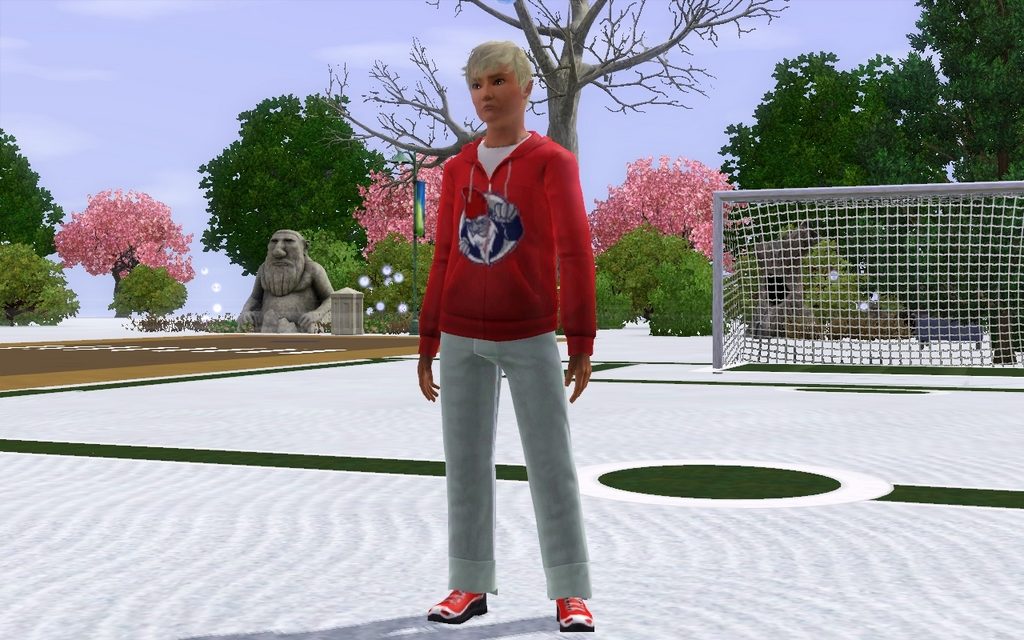 Liam seems bored.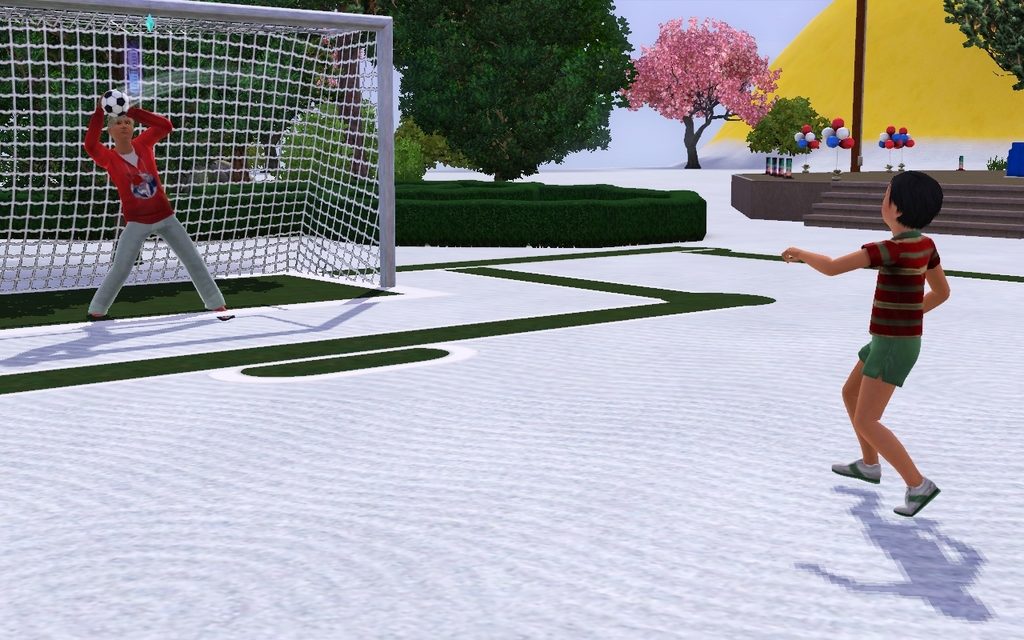 But he finds some random kid to play football with.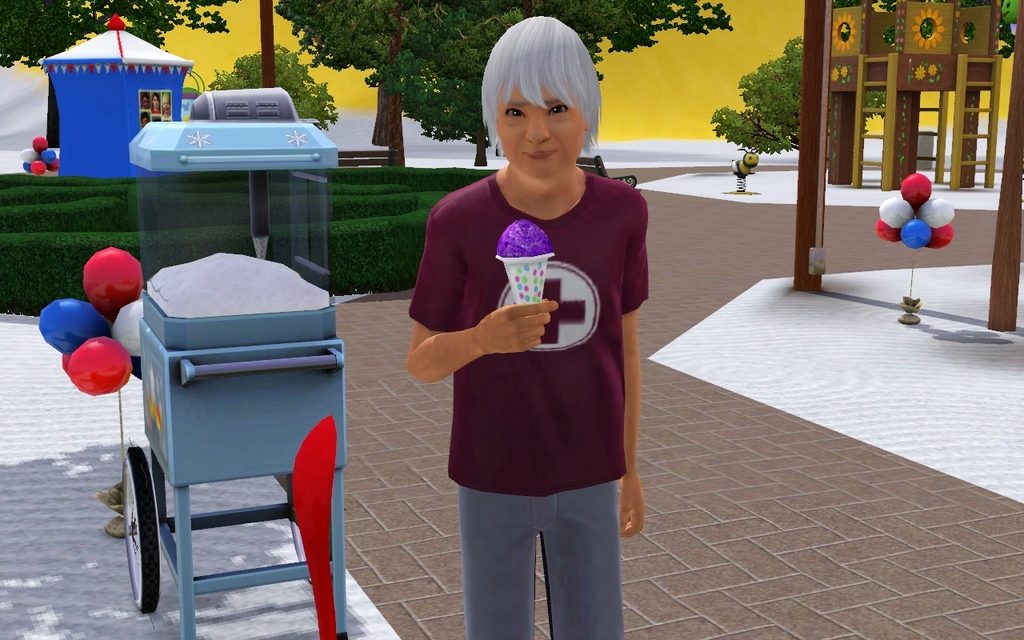 Cute elder Randolph.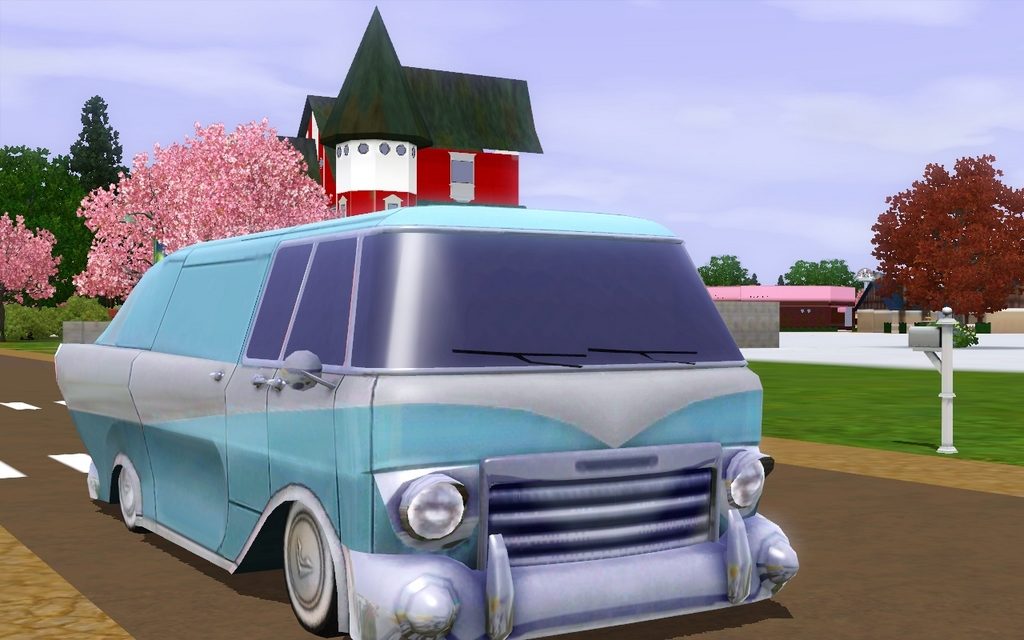 I gave Arielle our motive mobile, because her needs drop like crazy otherwise. It fills all of them up, apart from hydration. I call that bad programming, EA.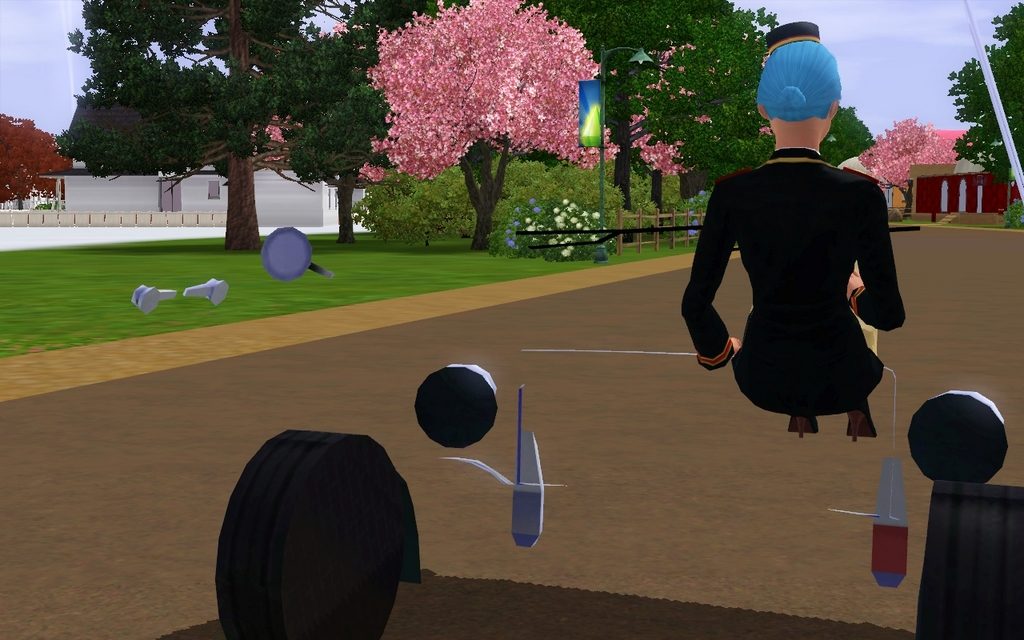 And what is this supposed to be?
Arielle: This car has a really good all-round-vision.
… right.
At least I can improve the paint job.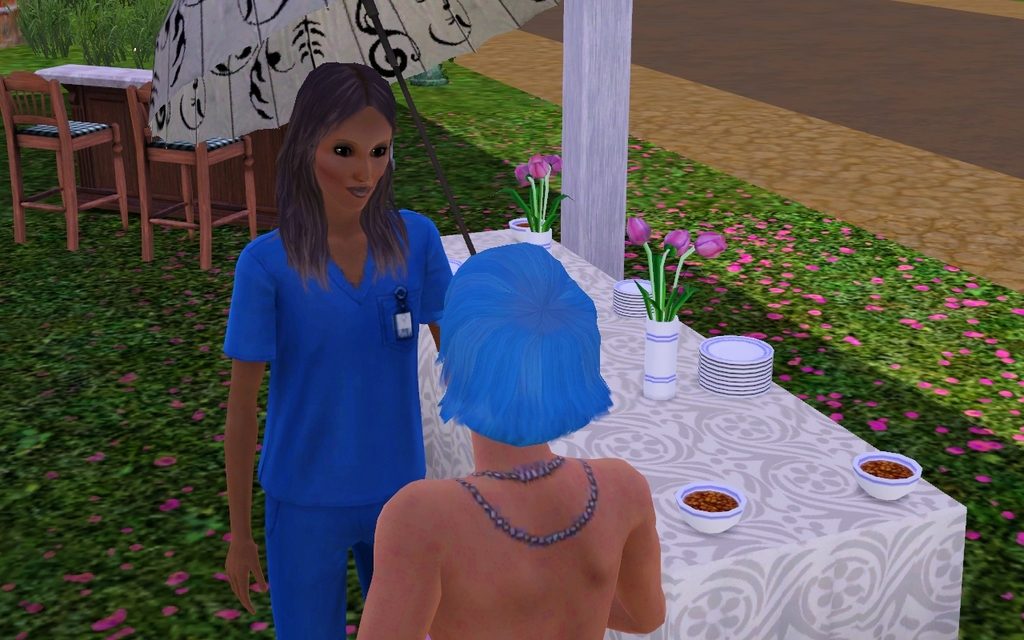 As this town doesn´t come with inhabitants, I dropped some random families from other towns in it, including the Ziggfields from Midnight Hollow. So Arielle meets Iman Alia.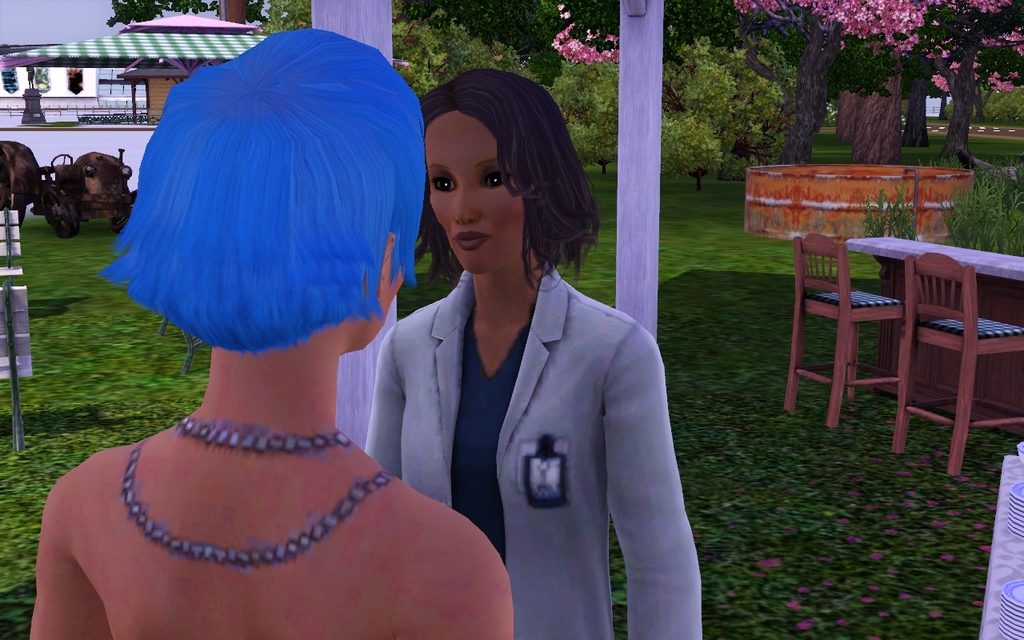 I gave her a tiny makeover, mostly reducing her heavy make-up.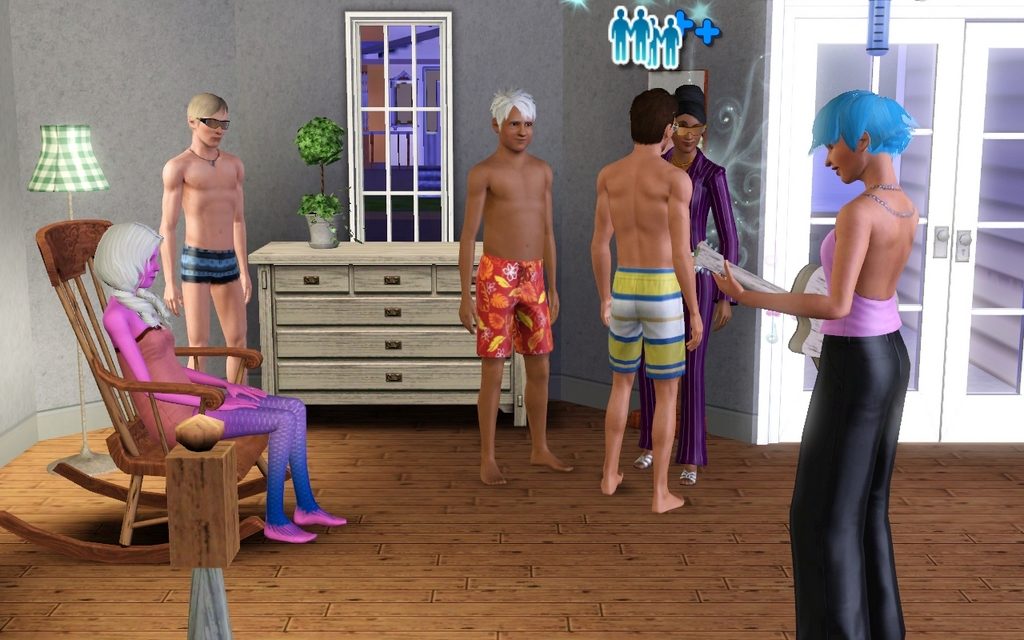 Arielle got invited to a pool party. Of course, there´s no pool. In the backround we have Beverly, David Ziggfield, some unknown face one, and Kisa with her new husband, Theodor Medina, whom I brought over from Isla Paradieso.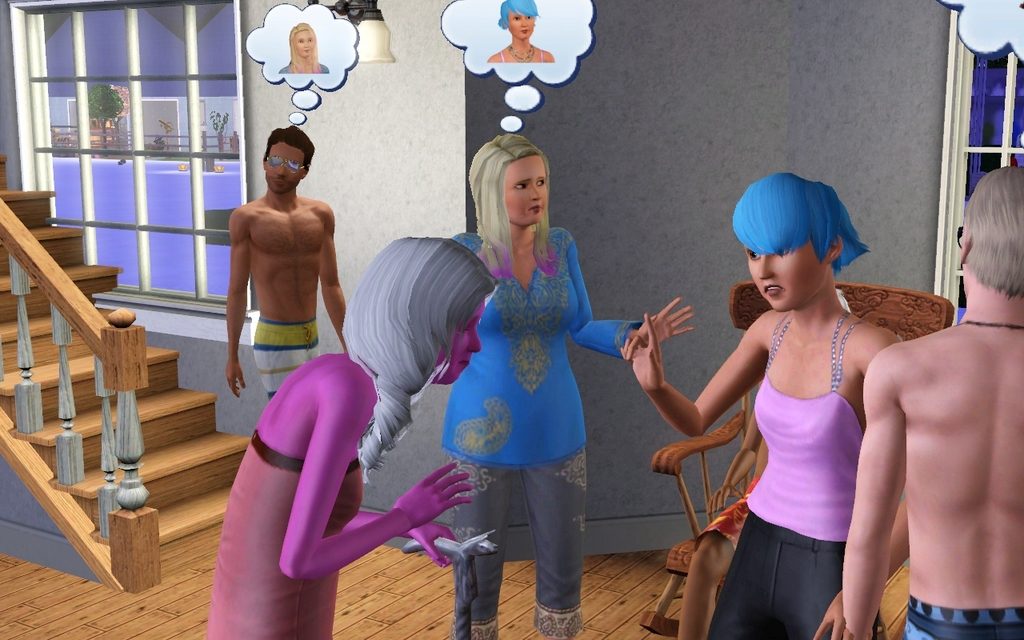 Beverly is her usual self.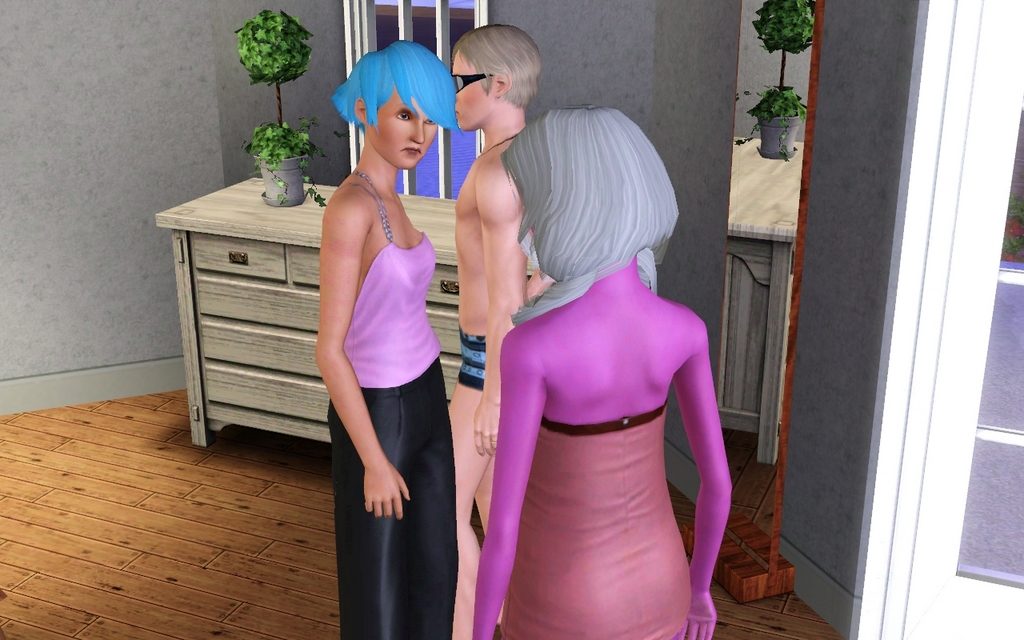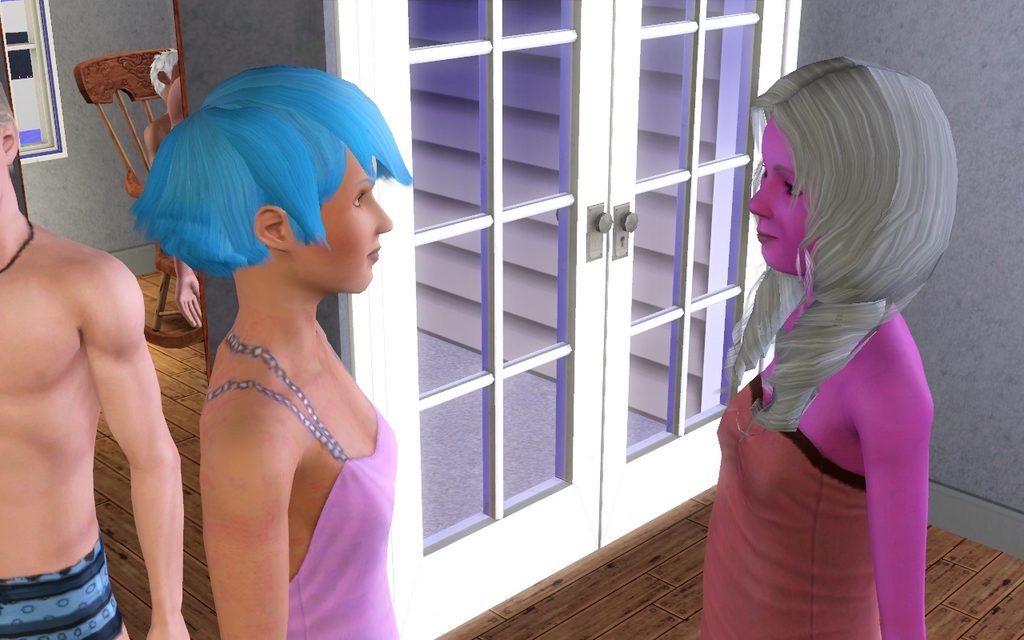 The only person Beverly ever really got along with, is her husband Wigbald. Which is kind of cute with her being evil and him being good.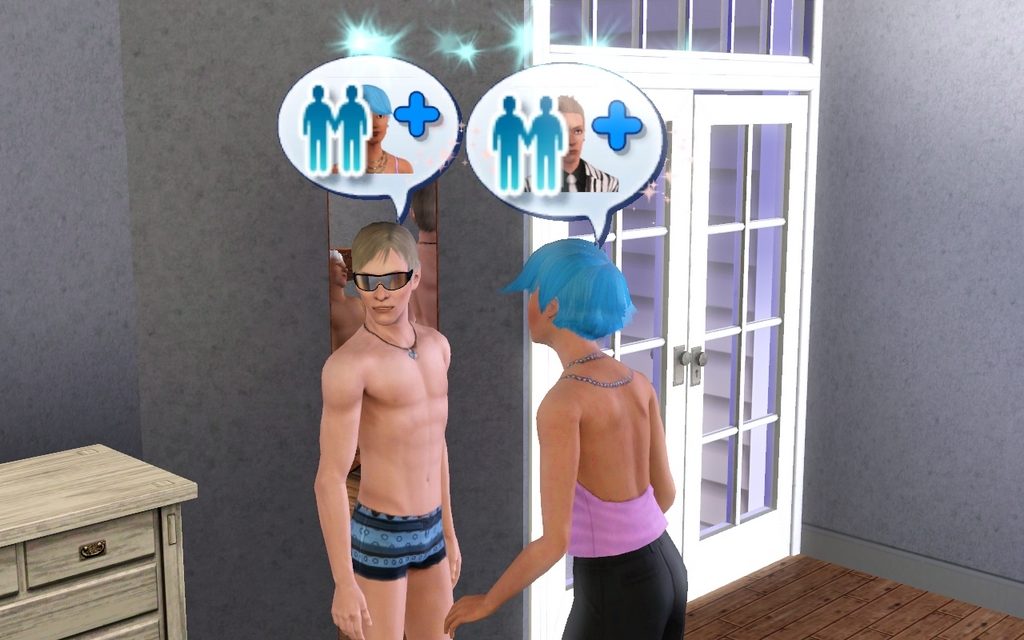 Arielle has a much better conversation with David. They both love music.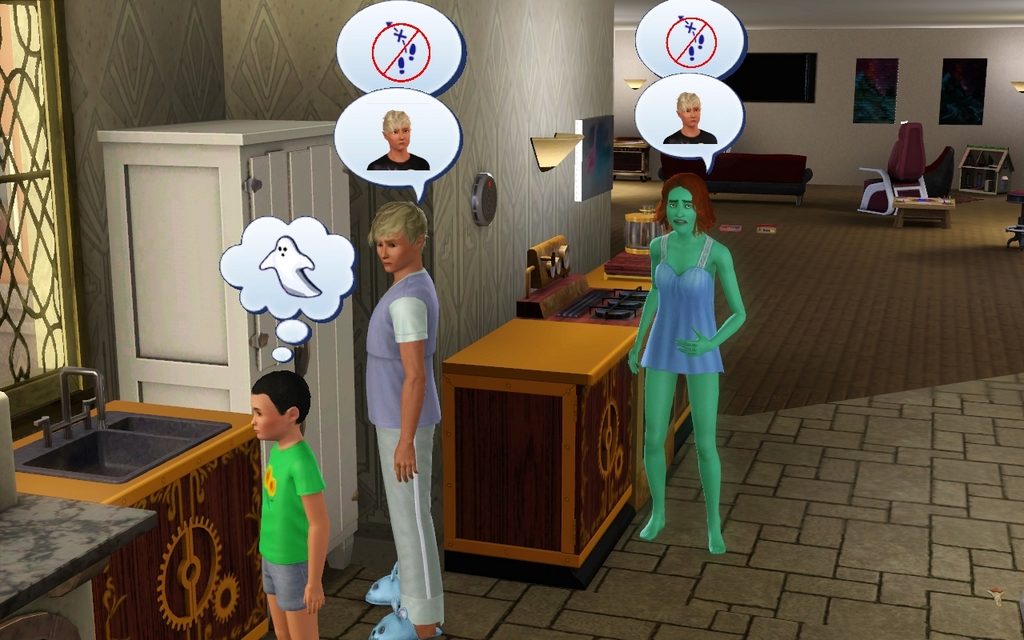 Back at home there´s a fridge crisis.
Catherine: Liam is in the way!
Liam: I´m in the way…
Crystal: Ghost don´t have that problem.
The actual problem is the refrigerator glitching every other day. I have to replace it nearly every sim-week.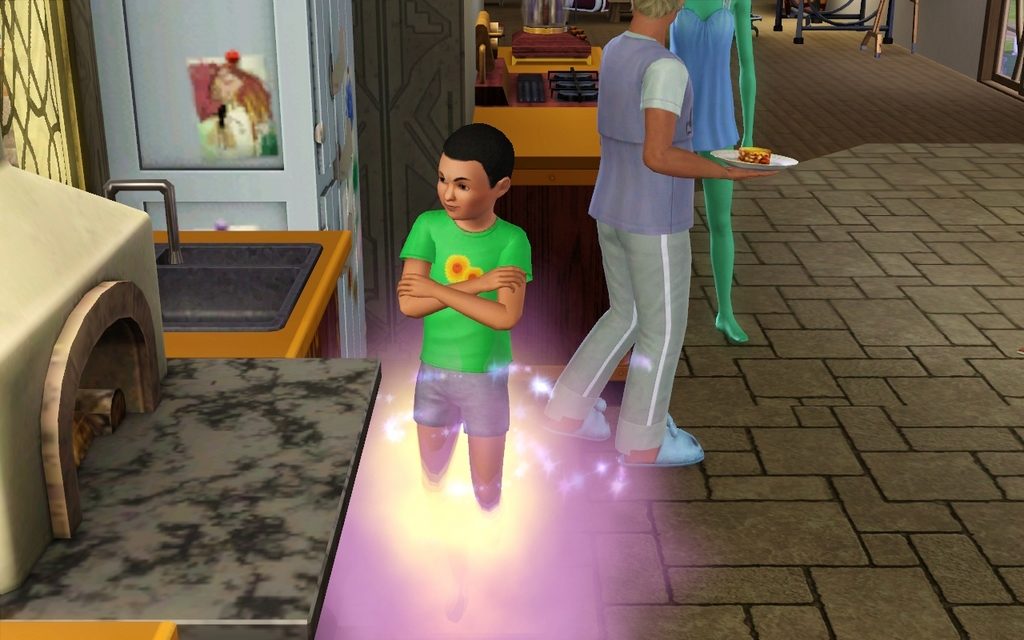 Did I ever mention, that Crystal is a djinn? ´Cause she is!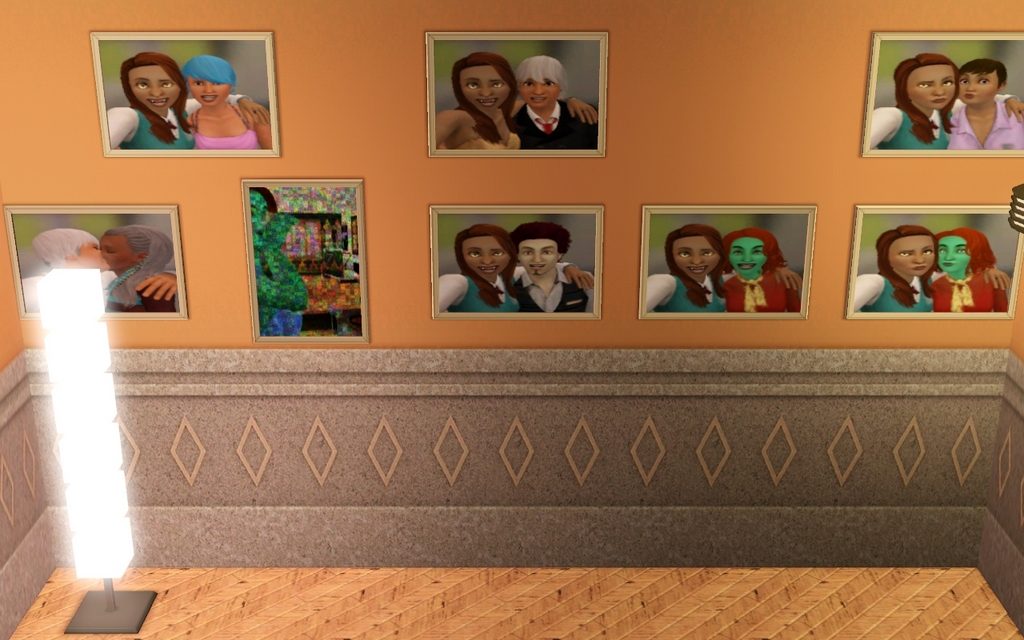 Before I moved Miles and Gabby out, I fished out all of Gabby´s selfies out of her camera. I think, she´s got an addiction.