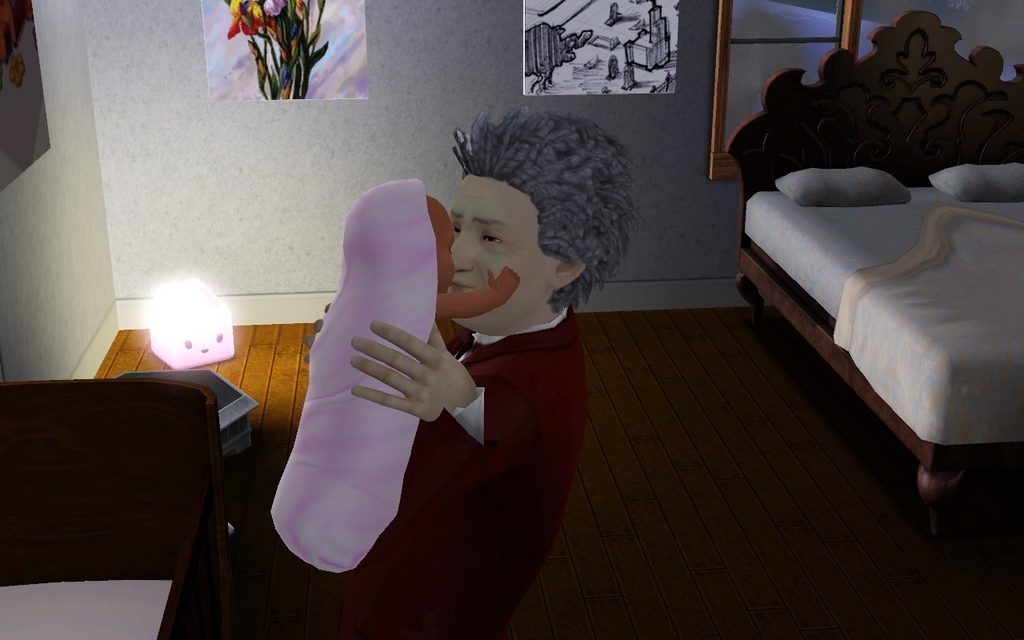 Last time little Crystal was born. Her Grandpa loves her.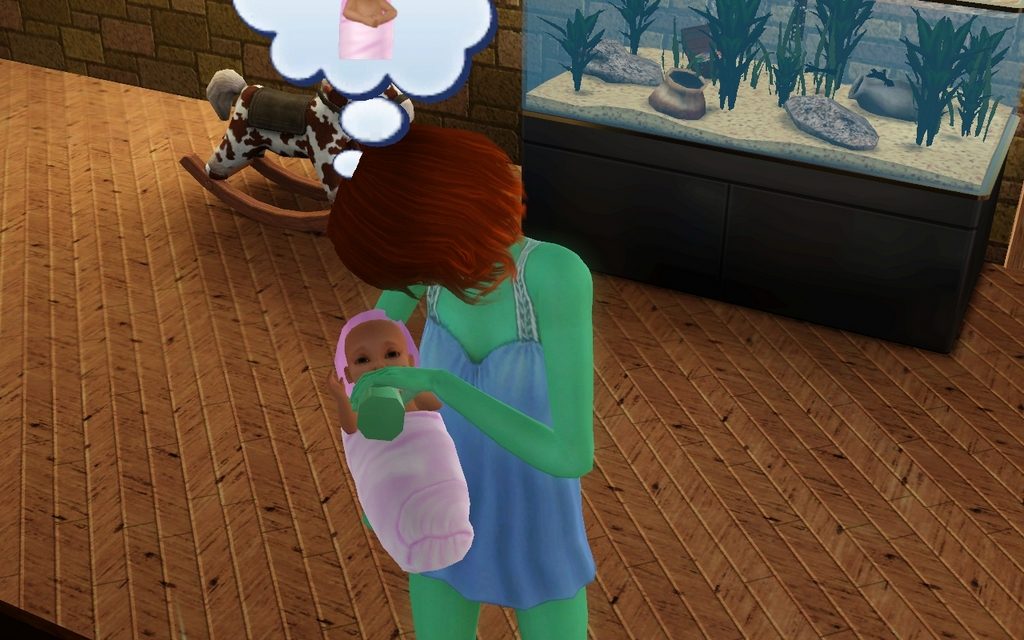 It´s a bit sad, that she isn´t green like her mom.
Liam loves to do ballet. He also does the ballet club at school.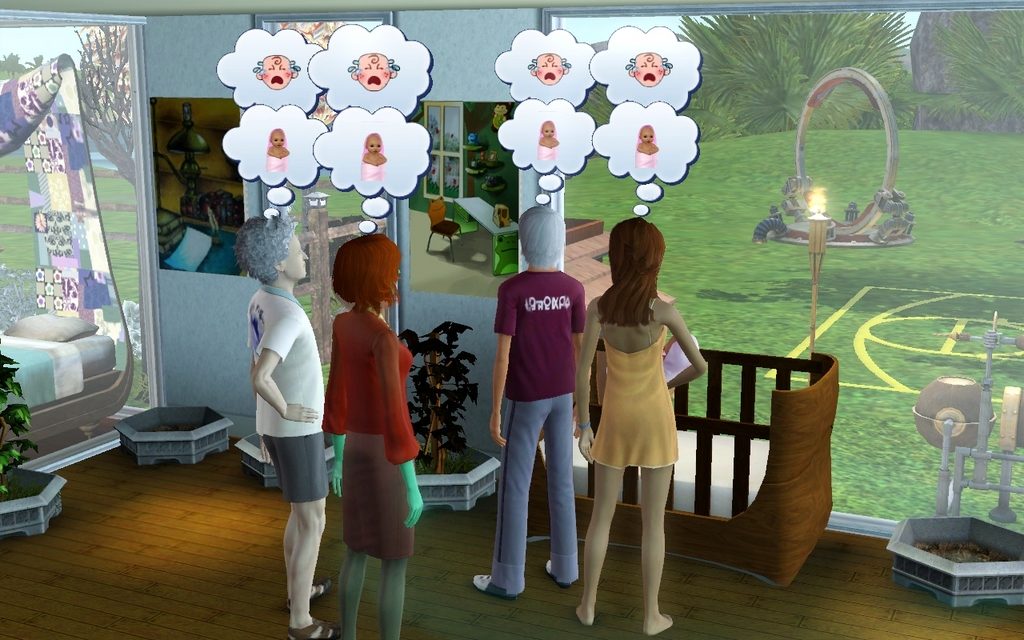 This baby doesn´t lack attention.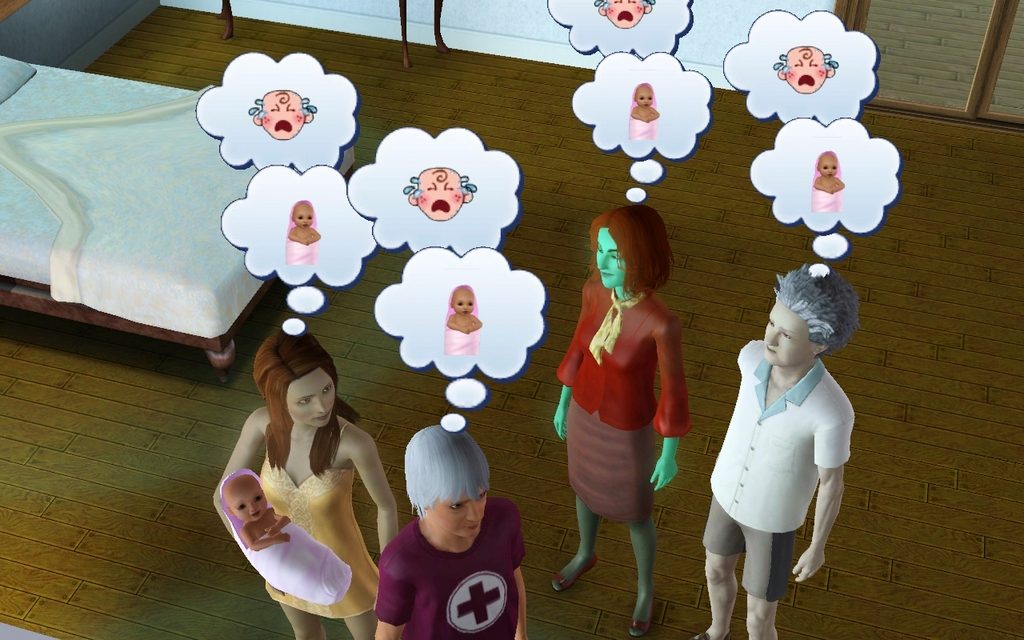 Gabby wins.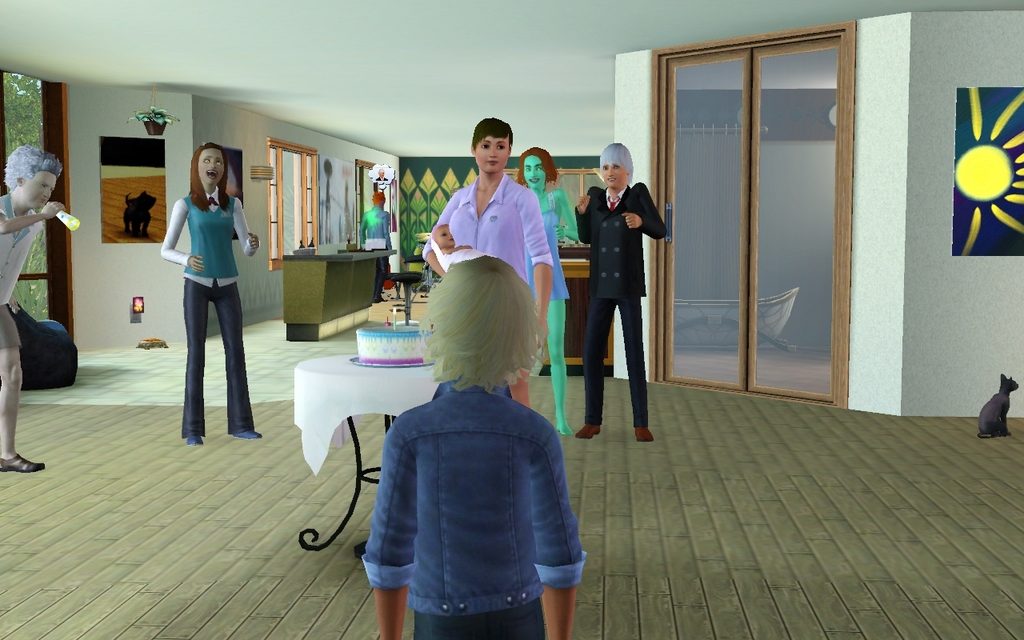 But sim babies are boring, let´s age her up!
Crystal: Nah, I´m good.
No breast feeding in the Sims 3.
I seriously considered buying Sims 4, the base game was really cheap at cyber monday. But NO TODDLERS. No.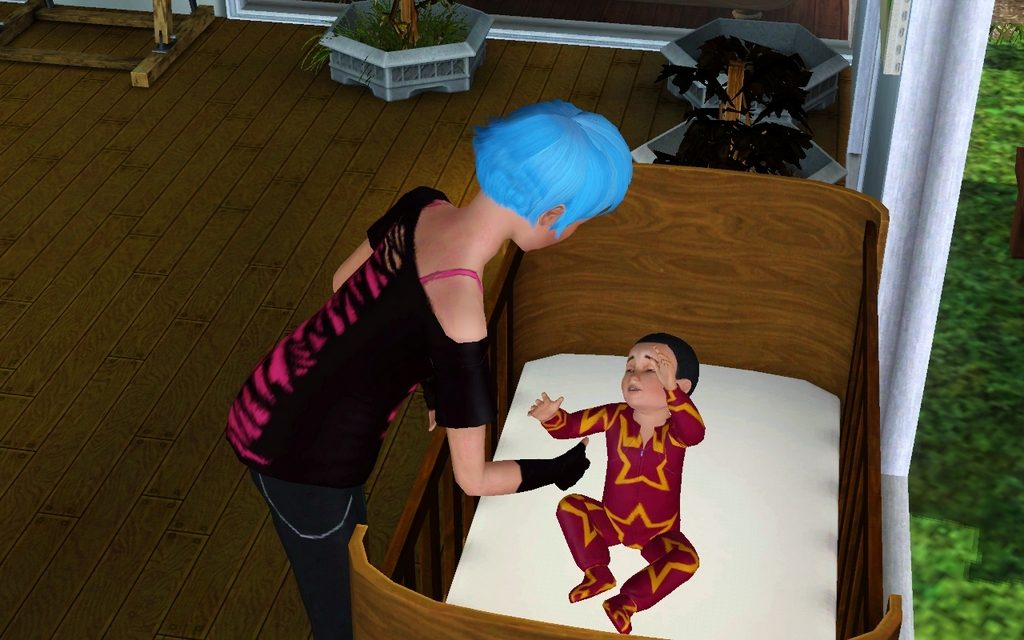 Arielle is totally smitten with the little girl.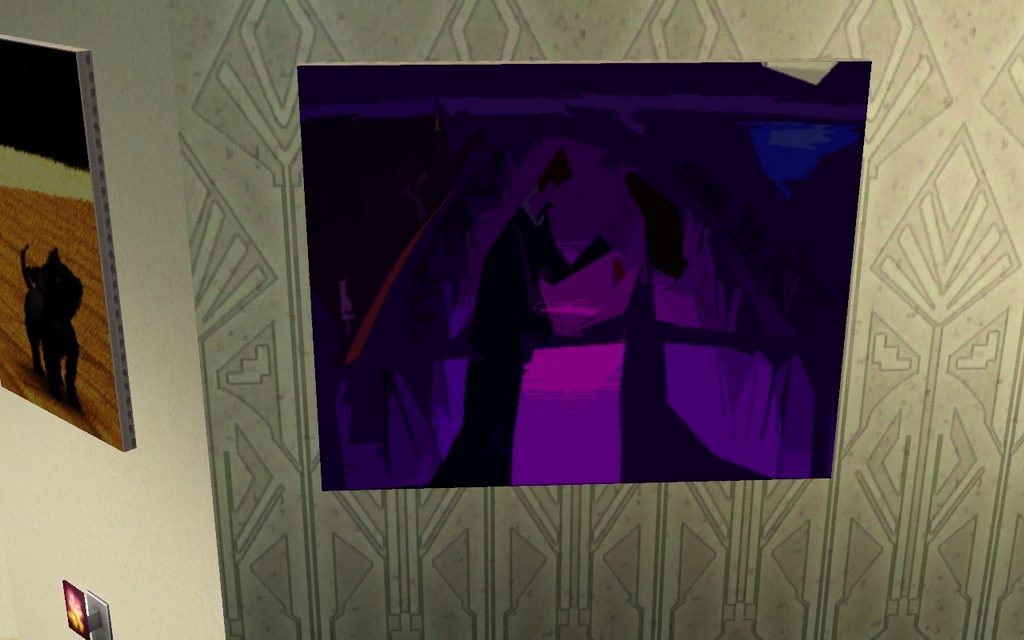 Randolph drew this. Never seen it before.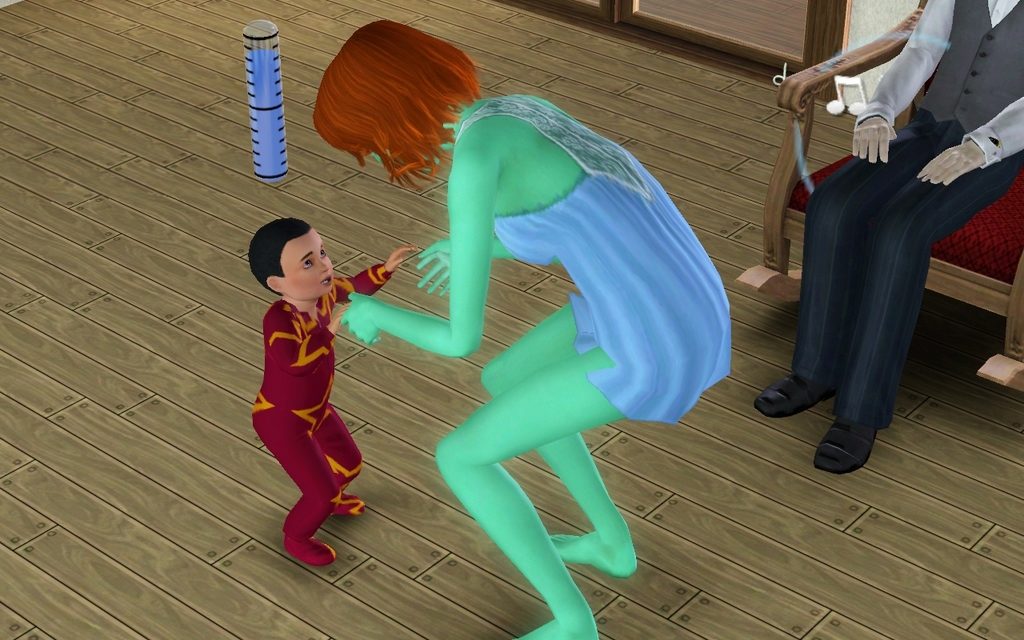 Learning to walk.
Learning to fly.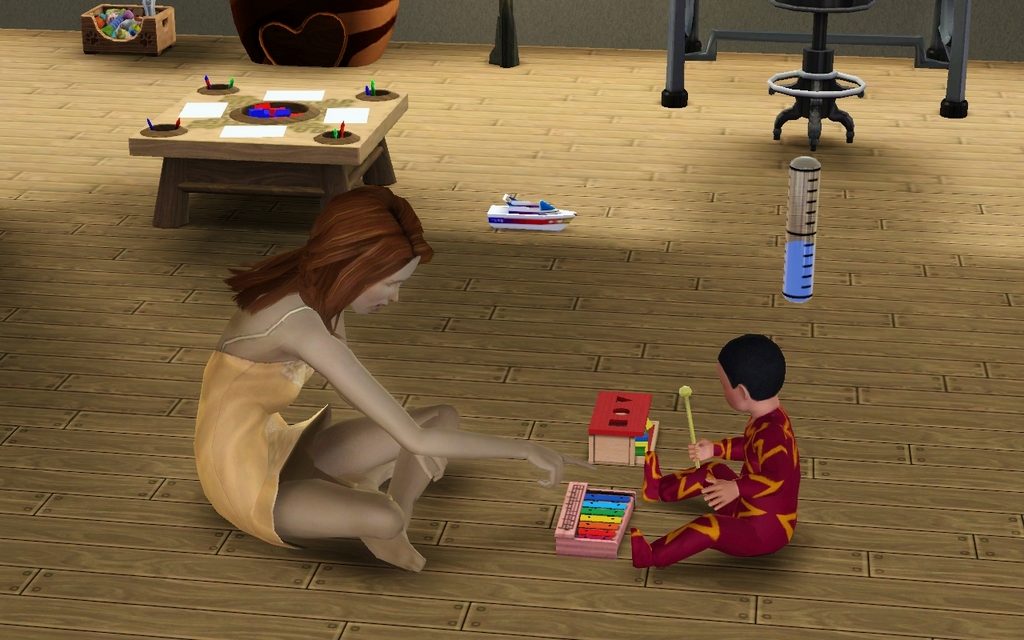 Grandma helps with the xylophone.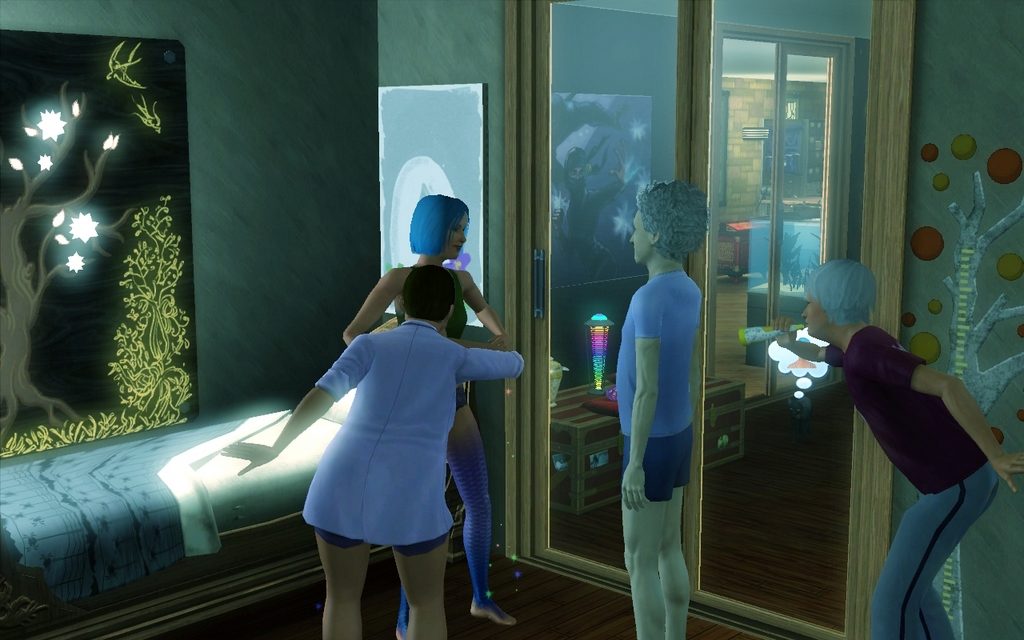 Arielle grows up to young adult and I totally have no photos of her.
She rolls proper. Her lifetime wish is vocal legend.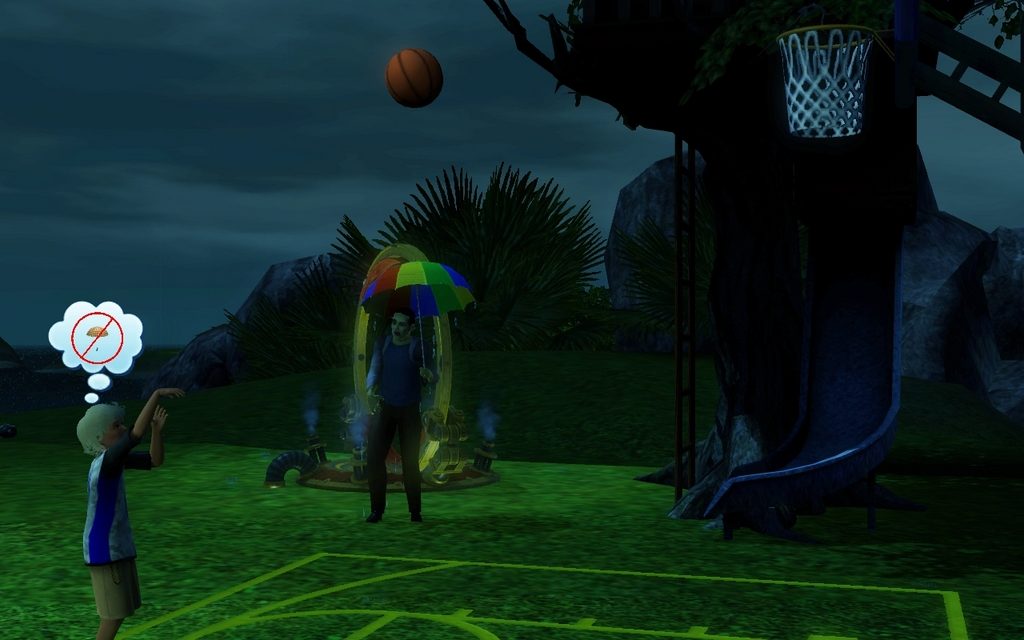 There are so many things wrong in this picture, and I don´t think, it´s the lack of an umbrella.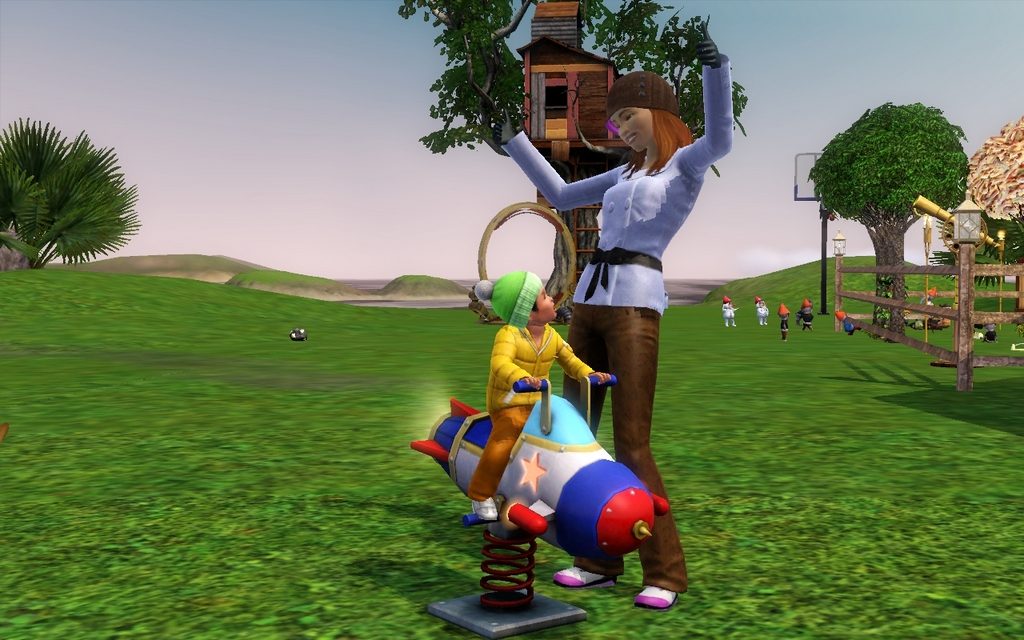 I always forget, that the toddlers can ride these things until some adult rolls the wish.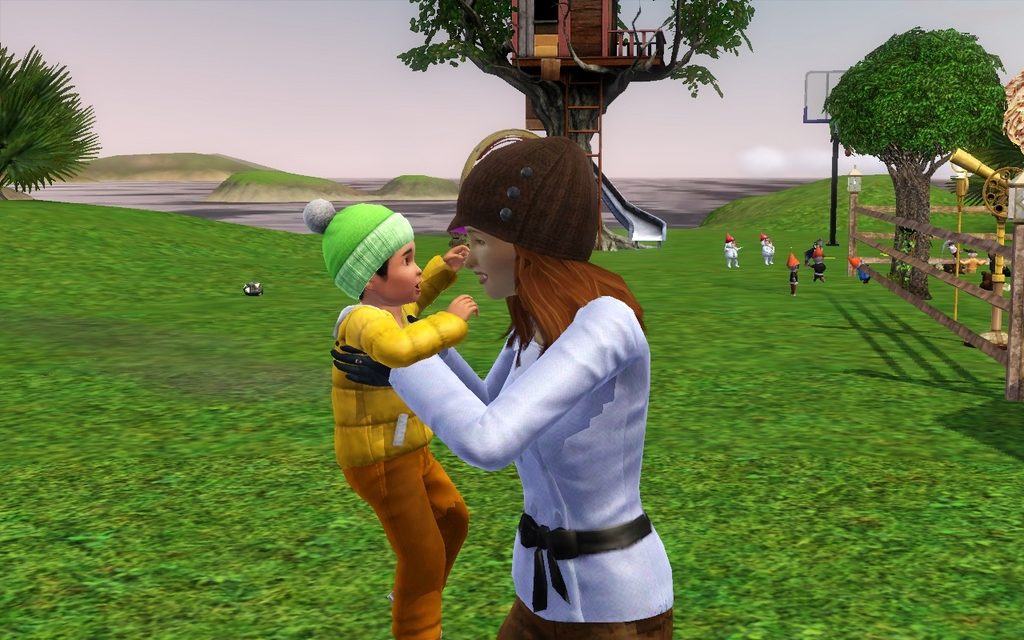 Gabby finally got her grandchild and she´s making the most out of it.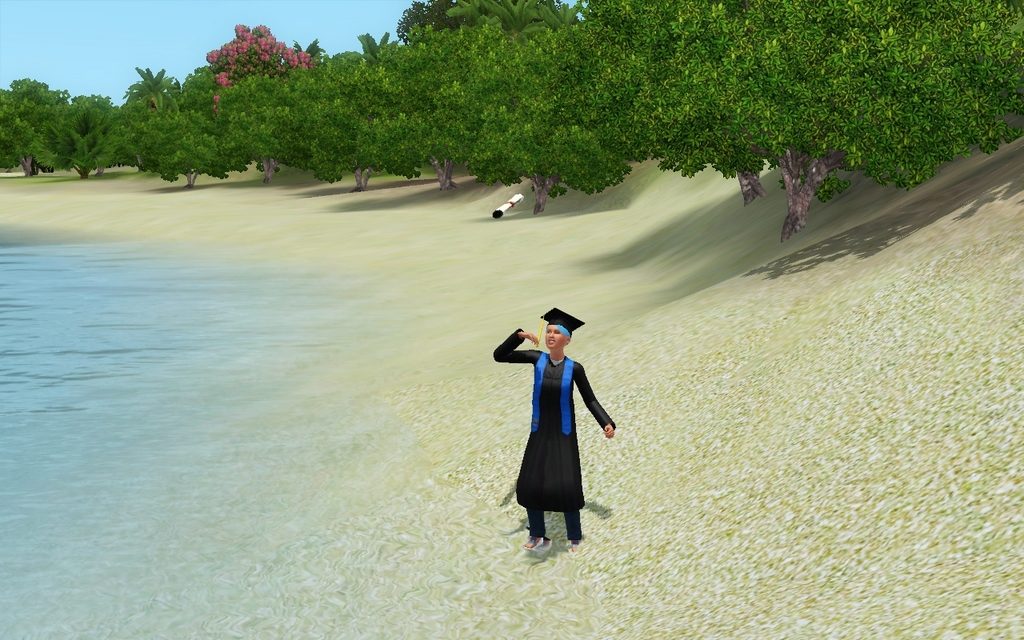 Arielle tries to swim to her graduation, and when I cancel the action, she graduates in the middle of nowhere.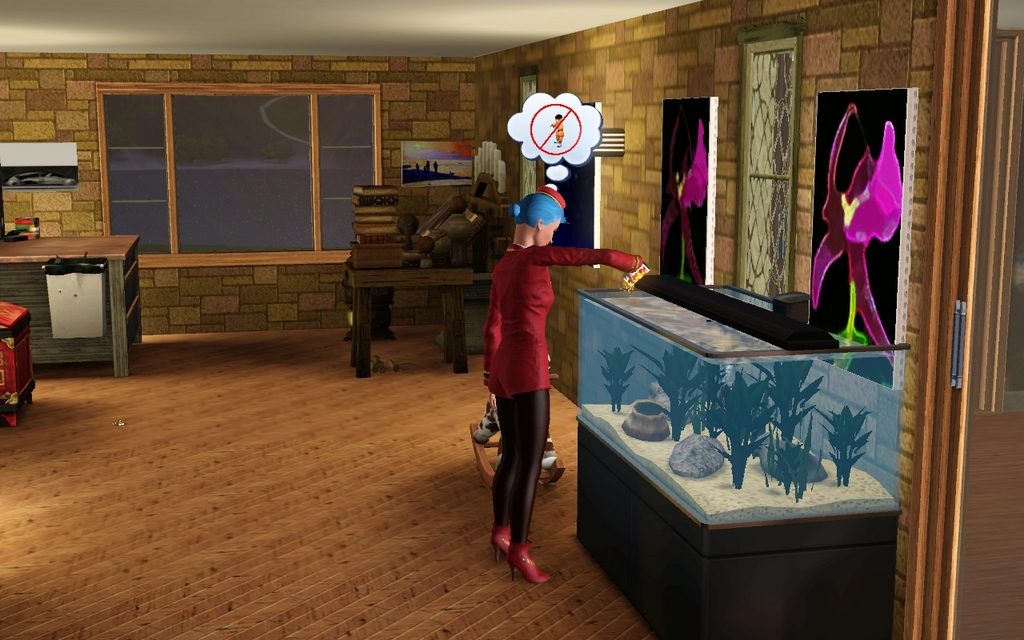 She wished for an aquarium and takes good care of the fishes.
A mermaid with an aquarium. Is that weird or cute?
Her first Sing-A-Gram!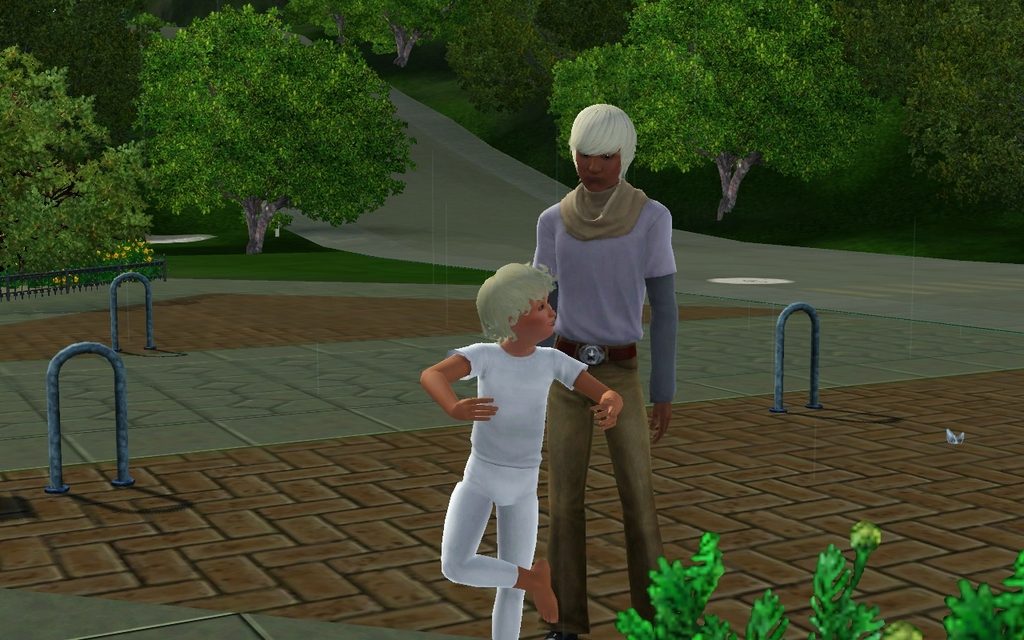 Liam talks to this random stranger and has the option to "show" something. He shows a pirouette! RS seems thrilled.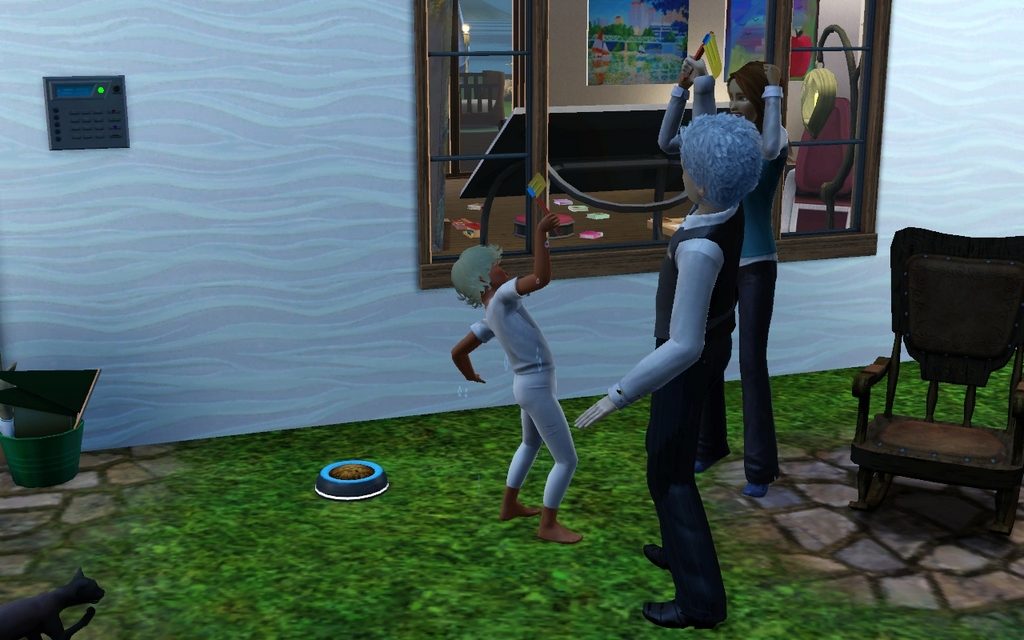 It´s already time for him to become a teenager. He rolls easily impressed.
What´s wrong?
Liam: I didn´t get a cake!
Sorry about that. But your dad made these nice cupcakes. With a cherry on top!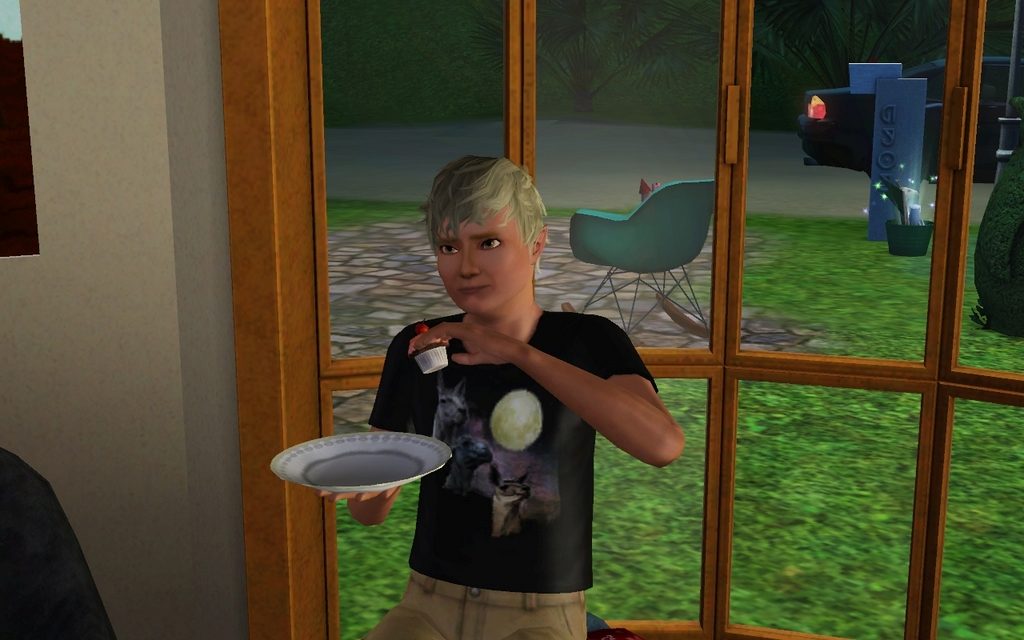 Liam: Ah, you´re right!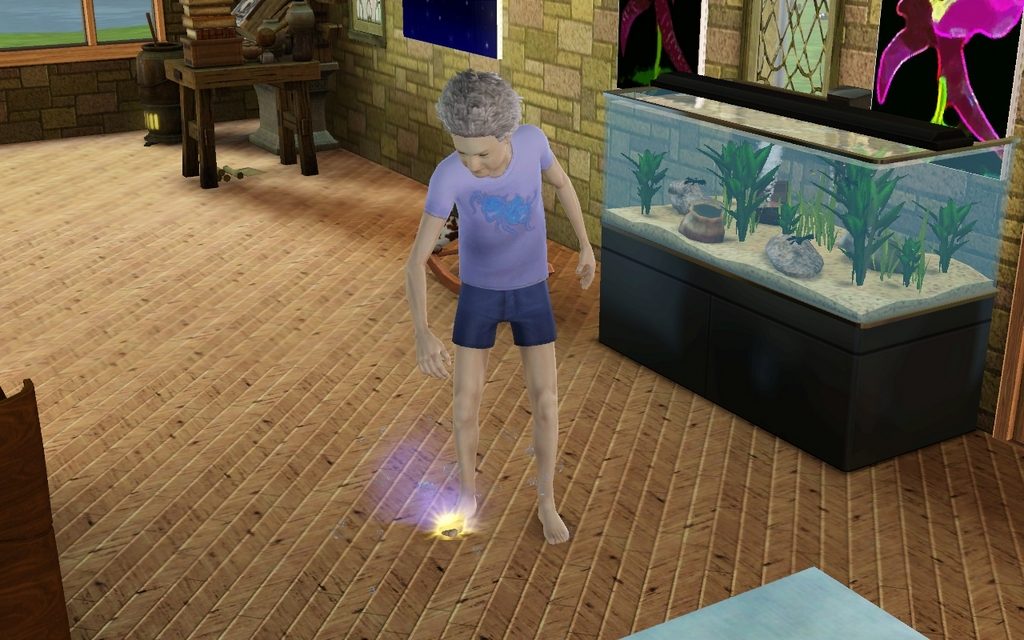 So this guy steadily refuses to die. He´s well over 200 days now, with my normal lifespan set to 128. So I decided to fulfill a wish, that I actually never locked in. First step is this.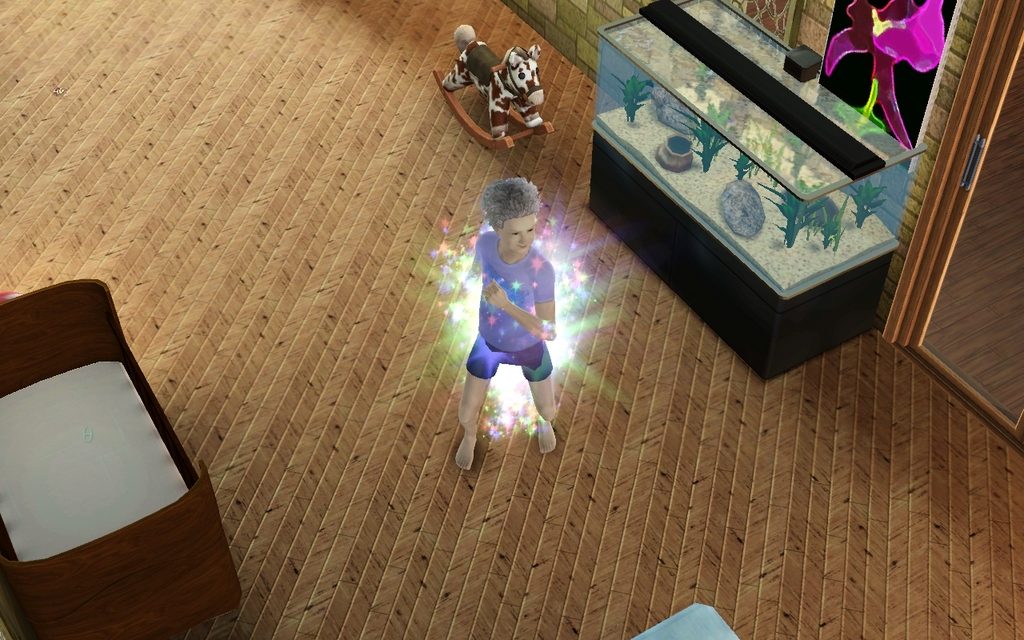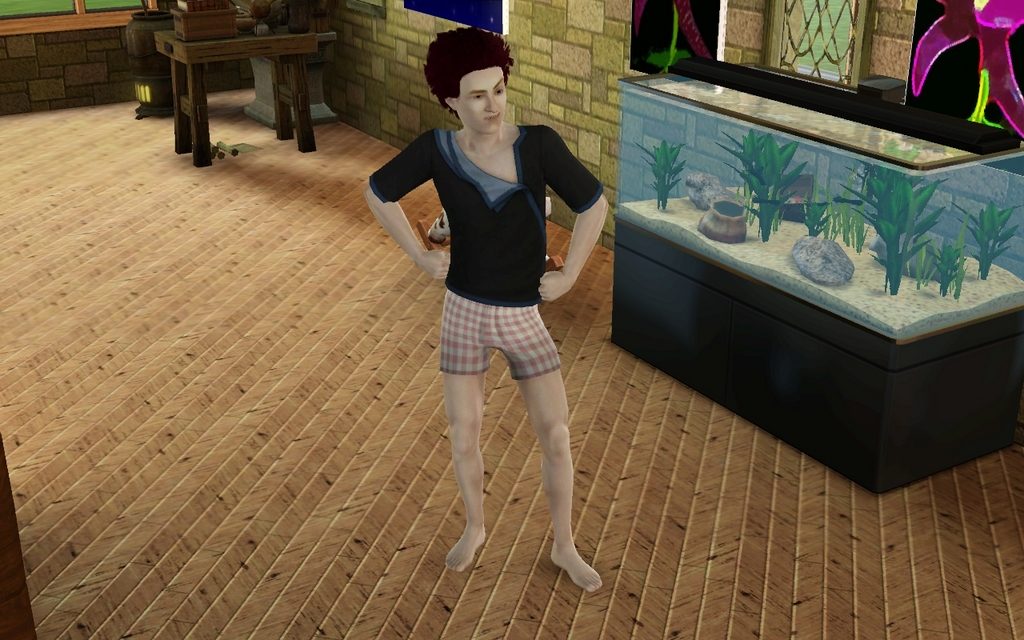 Hi, there, young Miles!
Step two will take place, when we move. And we will move soon, because Isla Paradiso is driving me insane.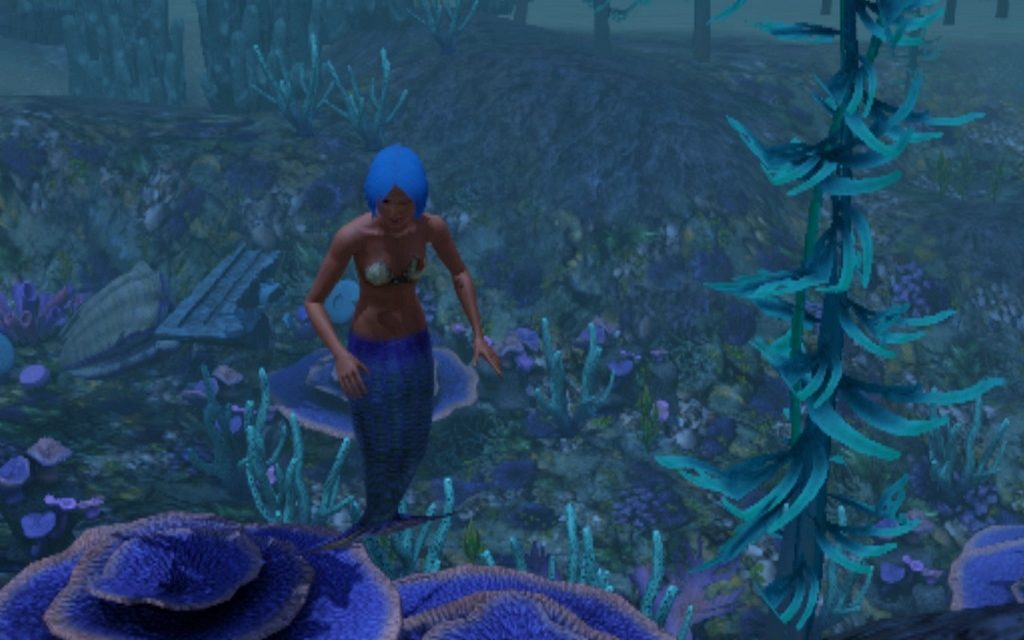 But as long as we are here, Arielle can do some diving.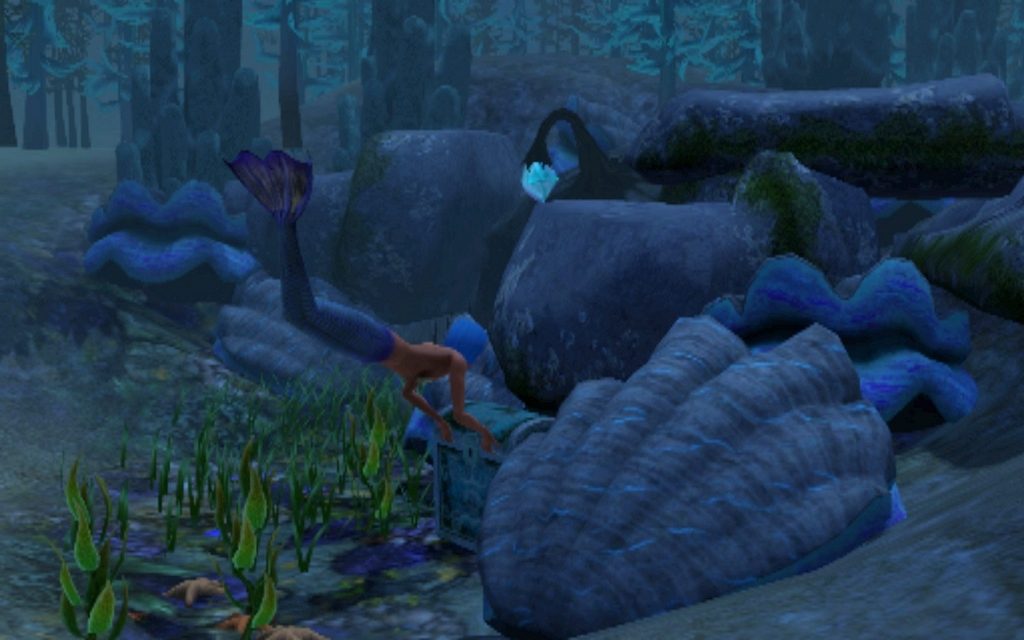 At night, because bad time management.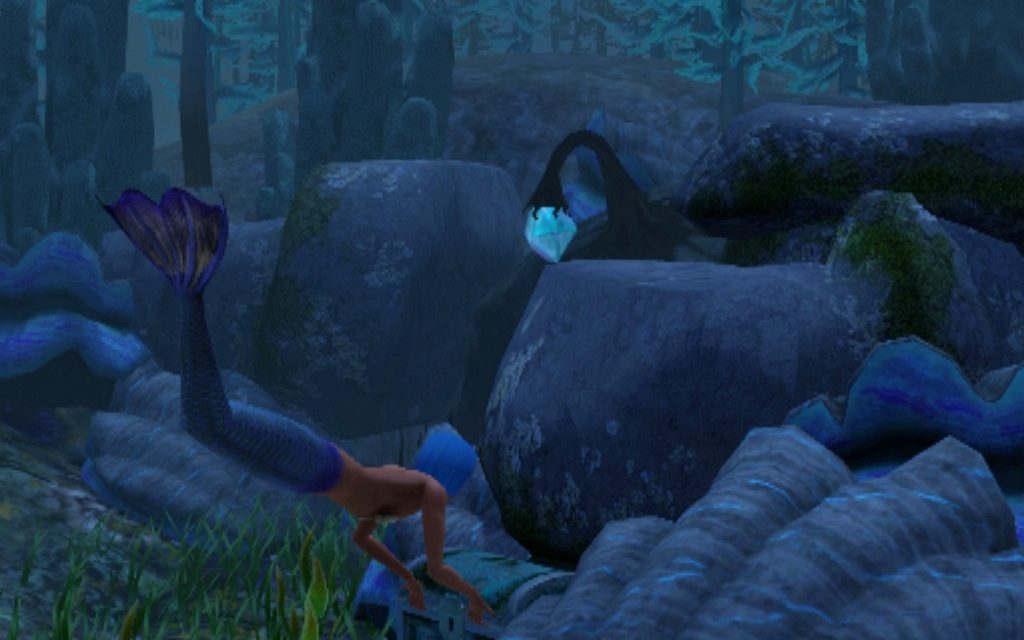 She catches some interesting fishes and finds some treasure.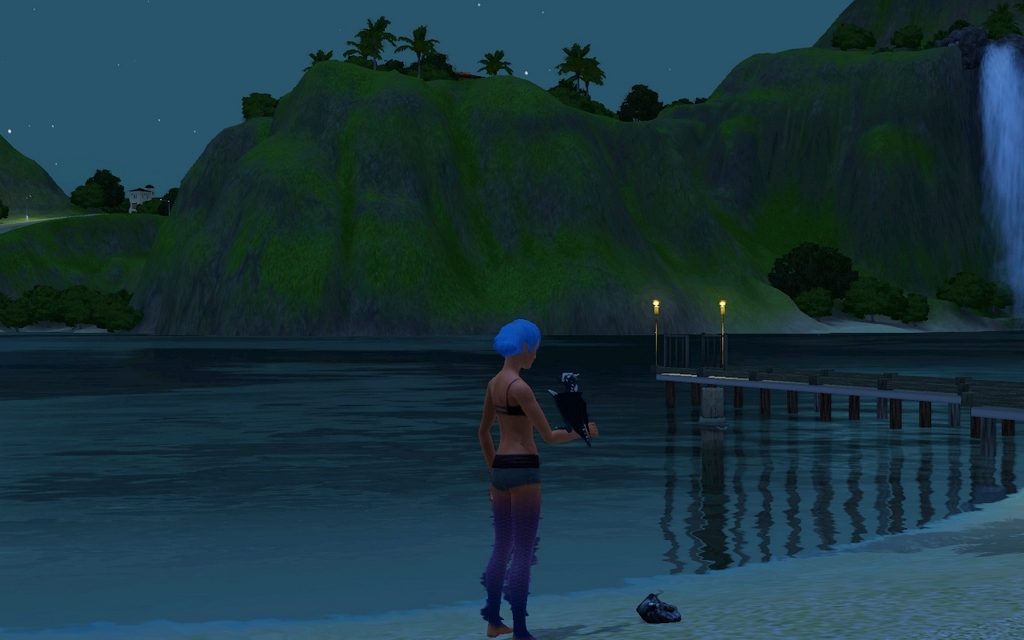 Then she swims in a cave and ends up at some beach. Okay, enough of that.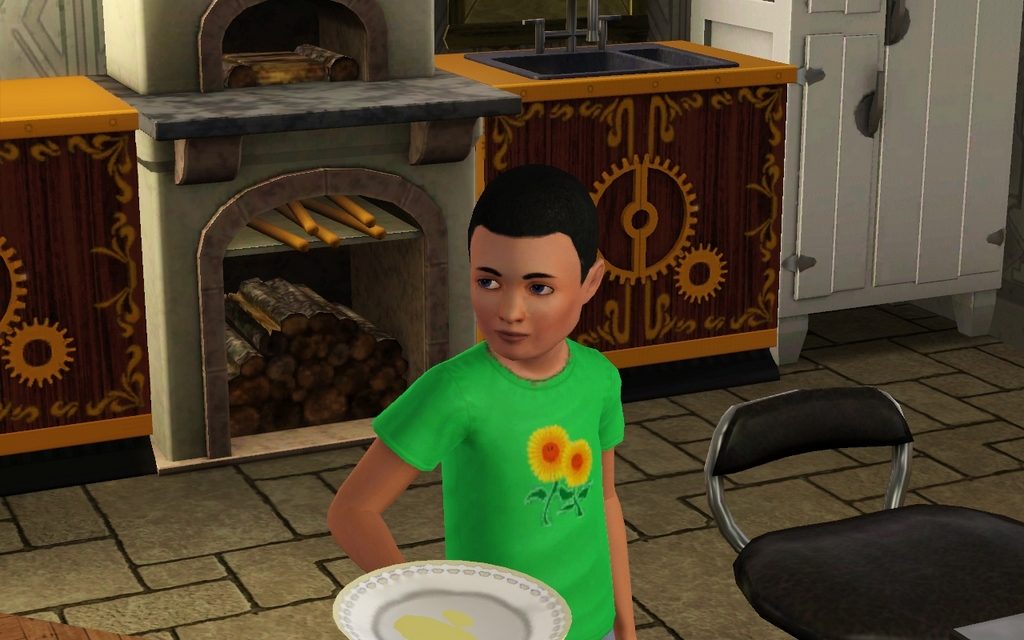 Crystal ages up as well. She rolls animal lover.