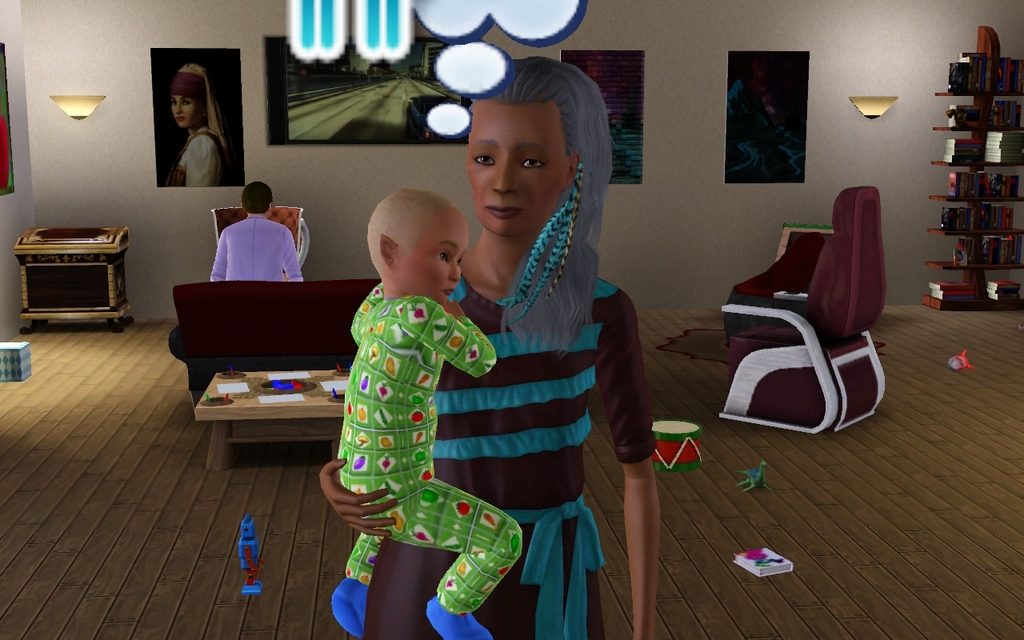 Last time Connie and Randolph got married.
Connie: Why do I have a toddler at my age?
Yeah, sorry, I guess, that´s my fault.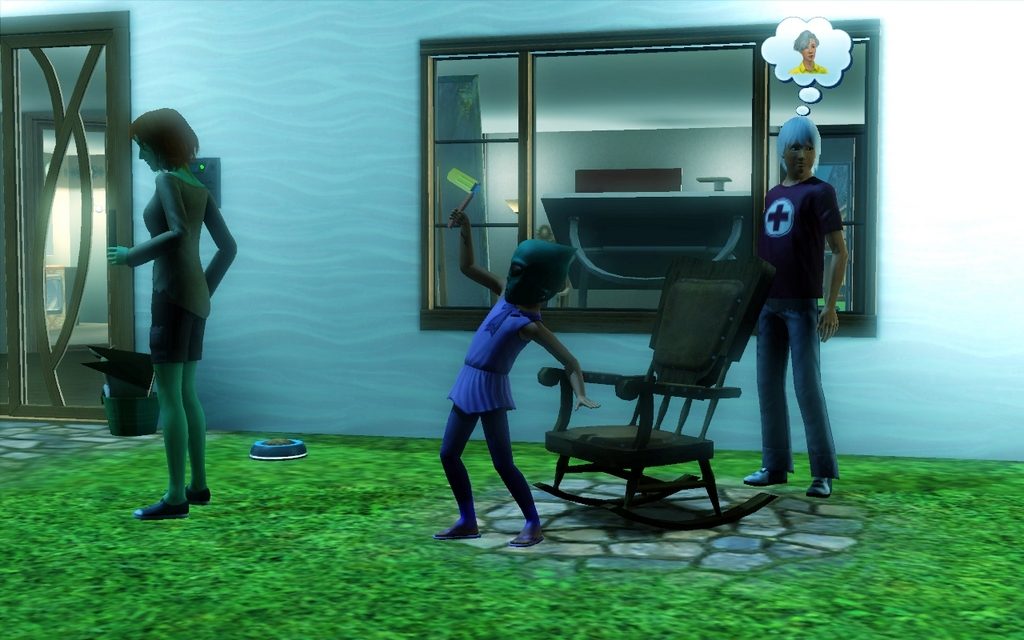 Arielle ages up at full moon. I can´t remember, why she´s in costume. It´s probably halloween. I do remember, that I was afraid, it would mess up her aging.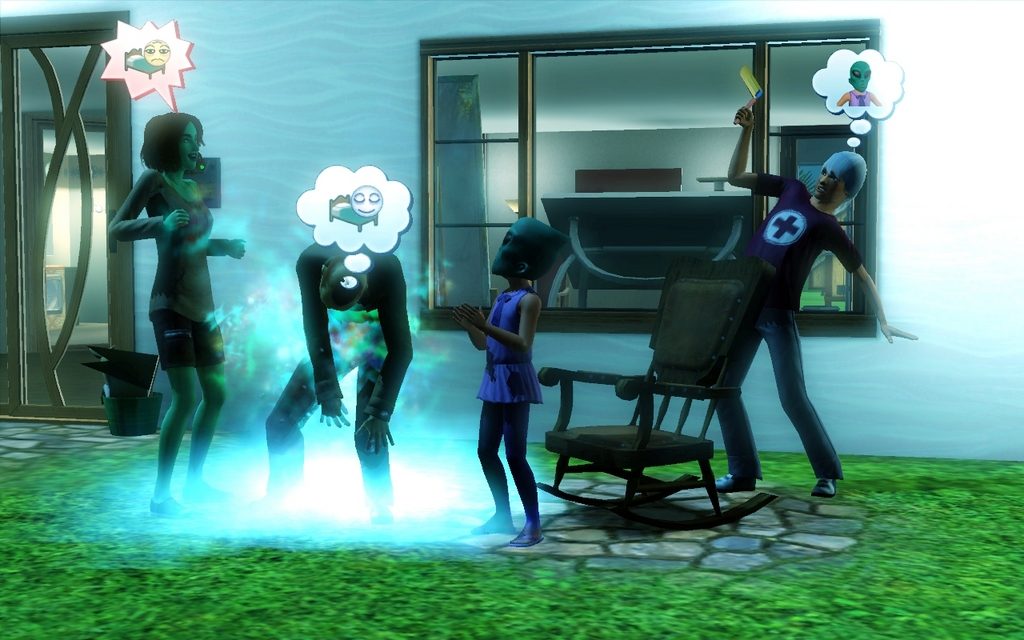 Added zombie.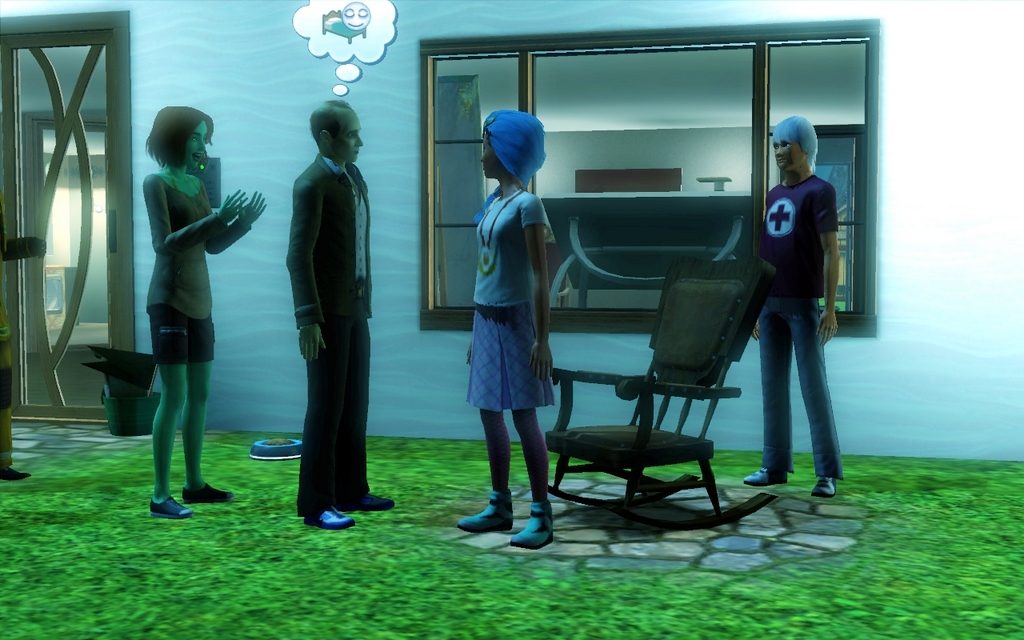 Lovely outfit. She rolls green thumb.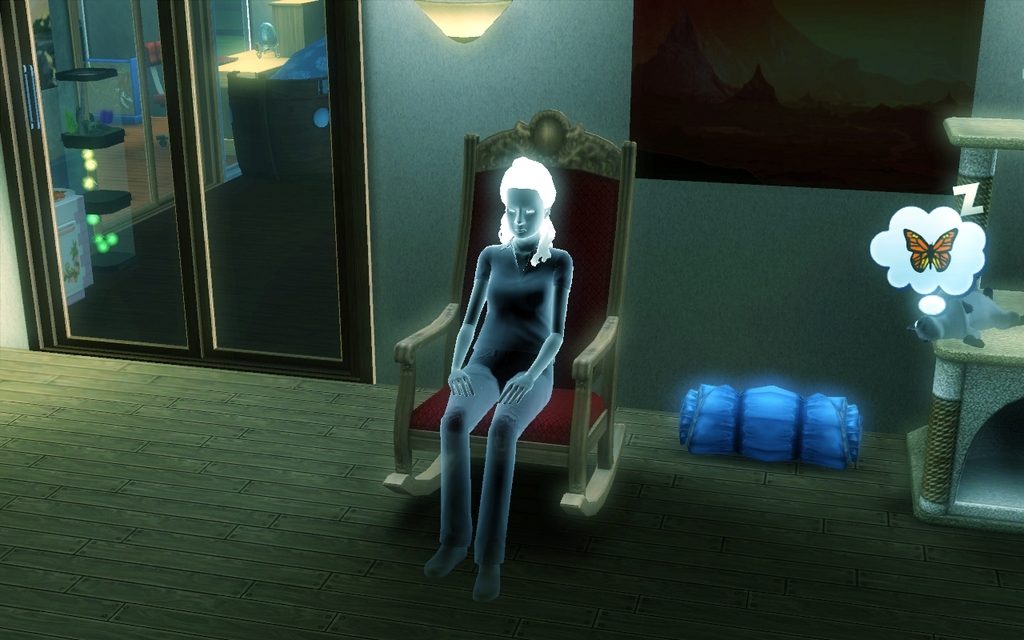 Hi, Fiona!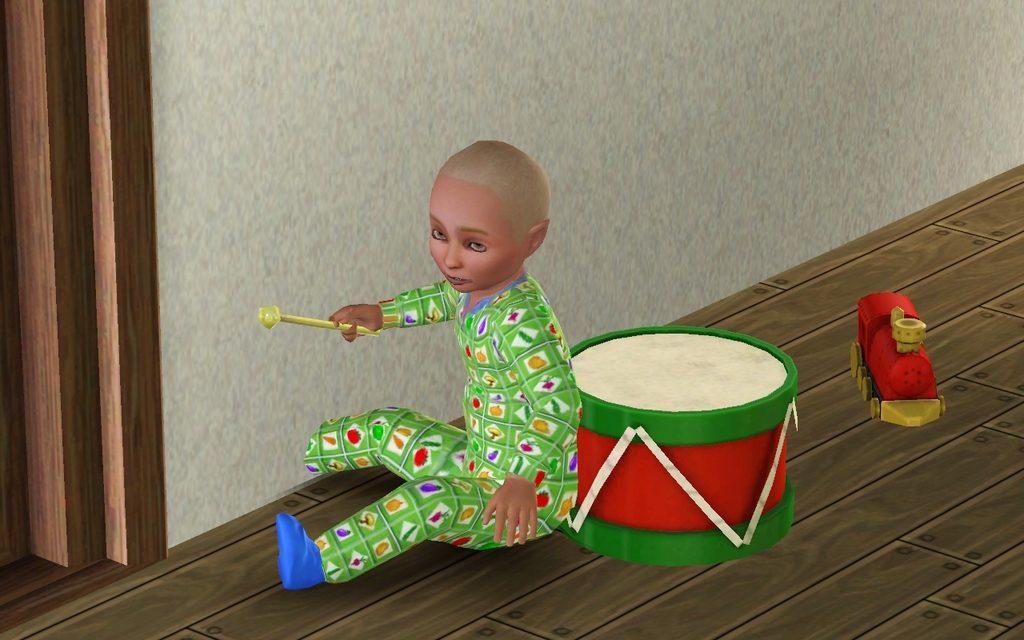 Liam, you look a bit demonic here.
Liam: Hehehe.
Arielle got her makeover.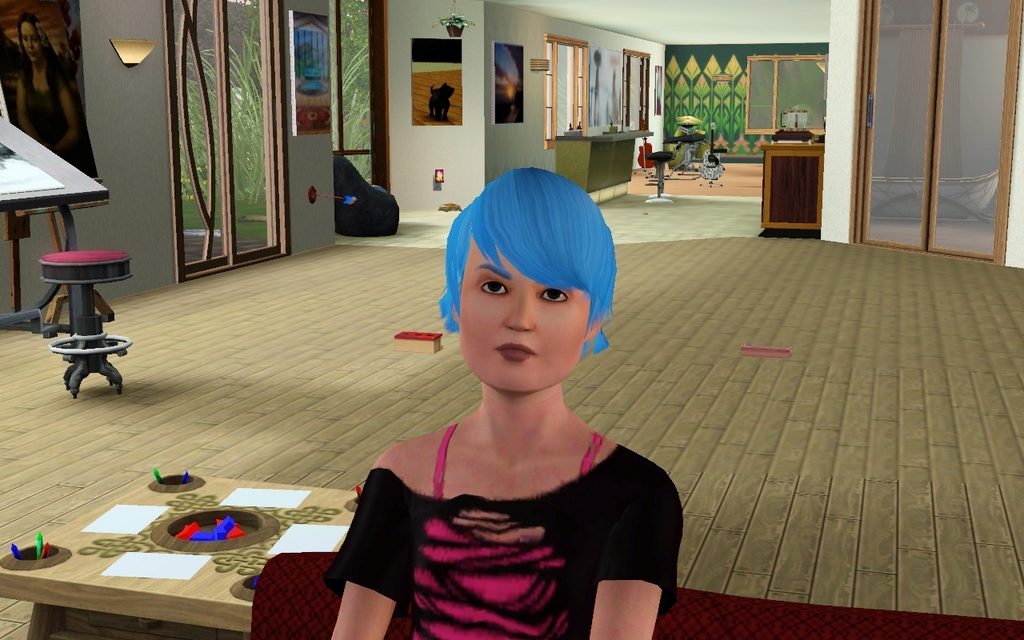 She seems to be a good mix of her parents.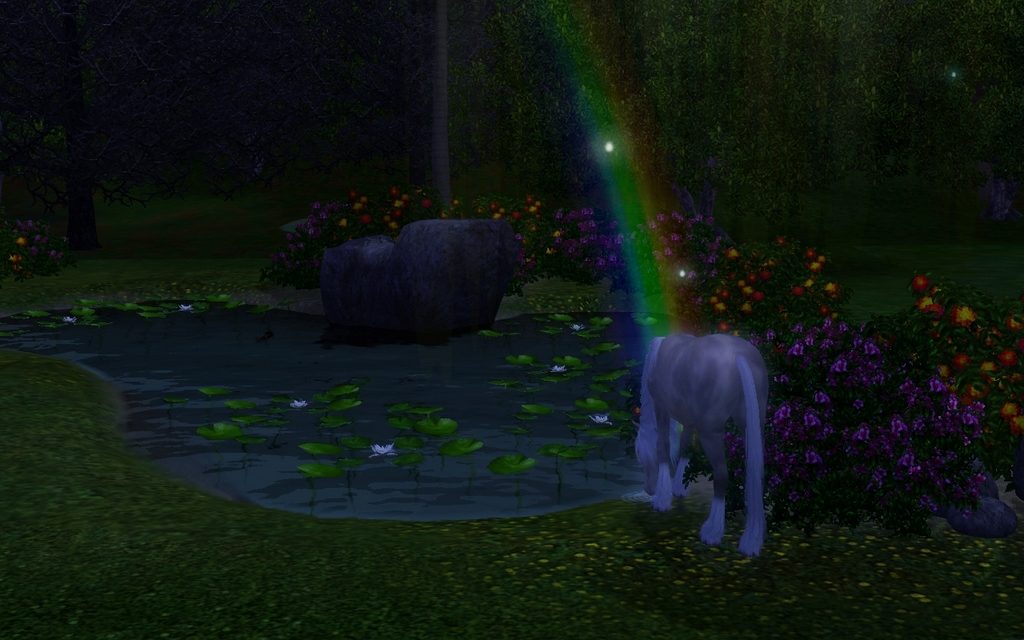 Unicorn interlude.
Randolph is in the vicinity and offers refreshments.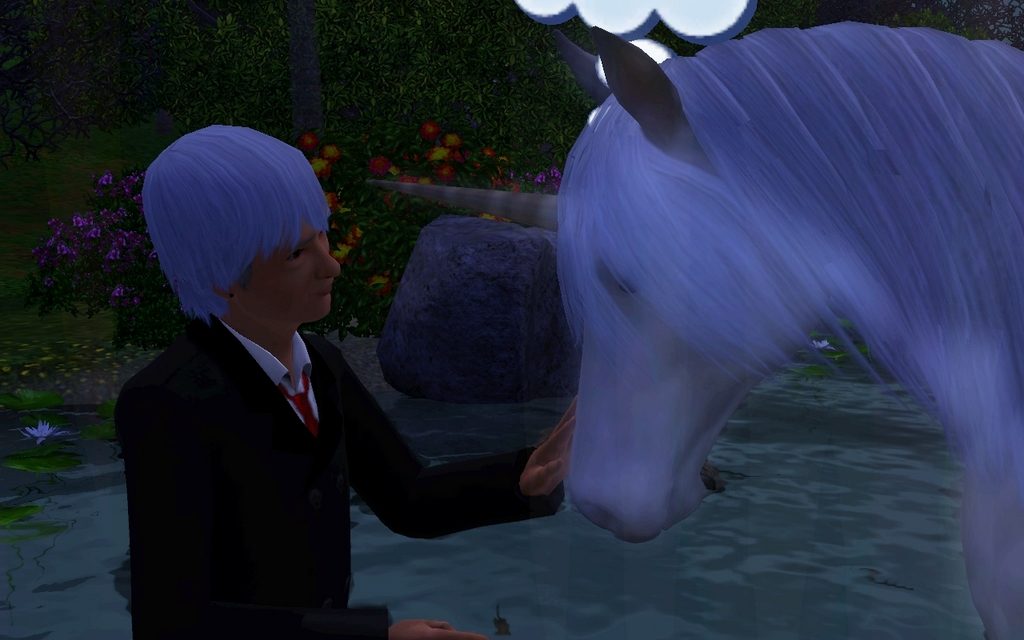 So, Arielle´s tail is blue.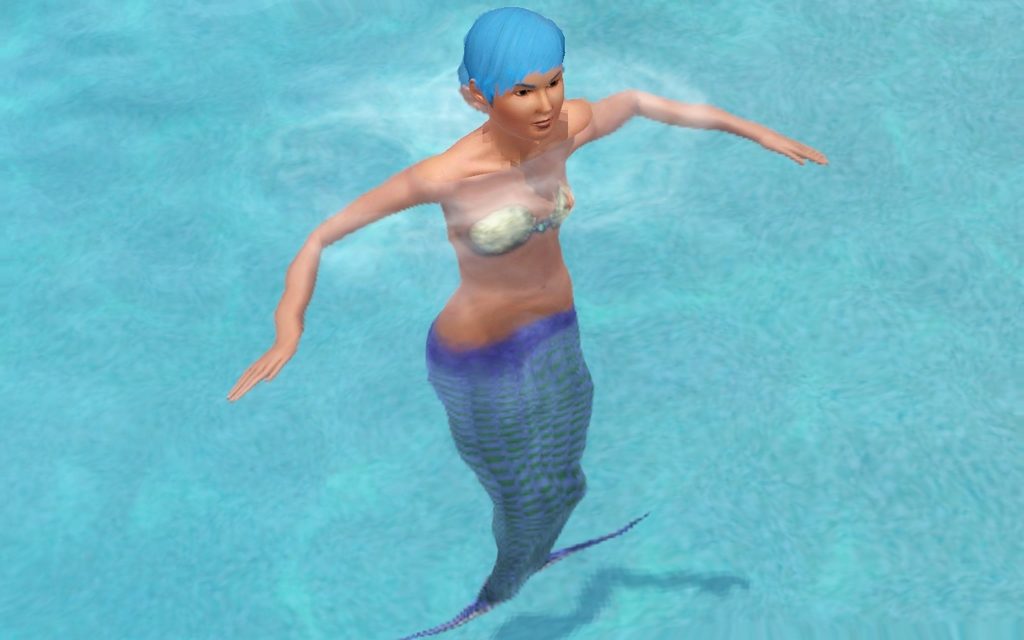 Totally blue.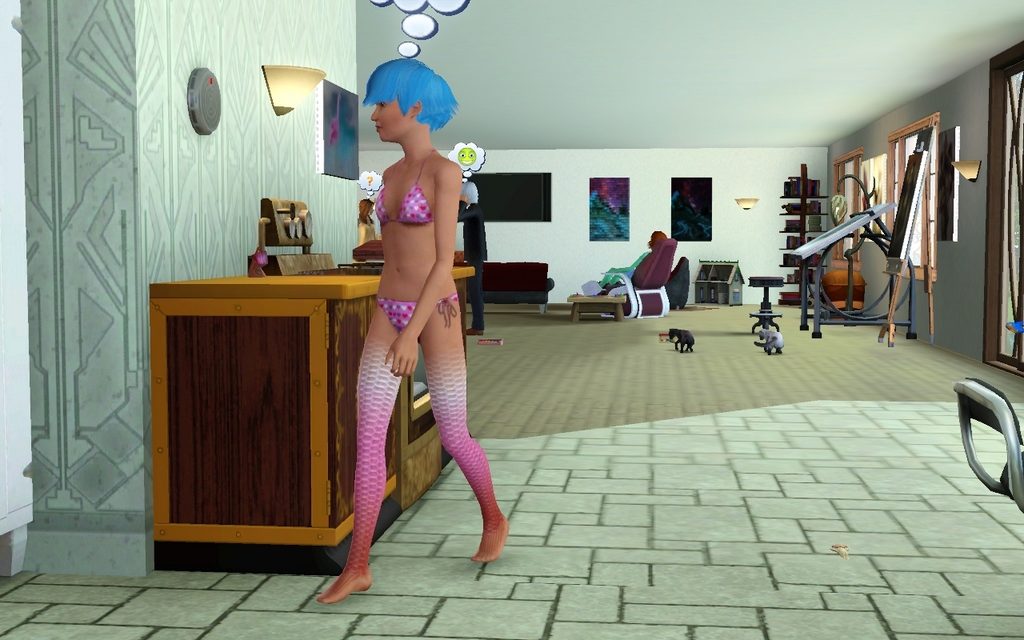 The scales on her land legs are pink.
I could change it, but I think, it´s funny.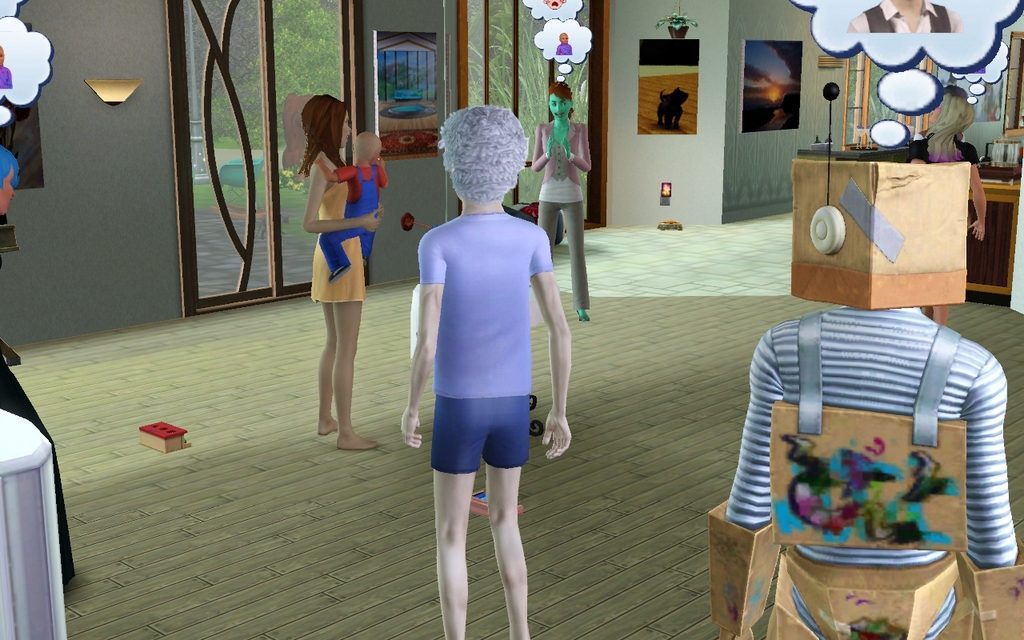 It´s Liam´s birthday!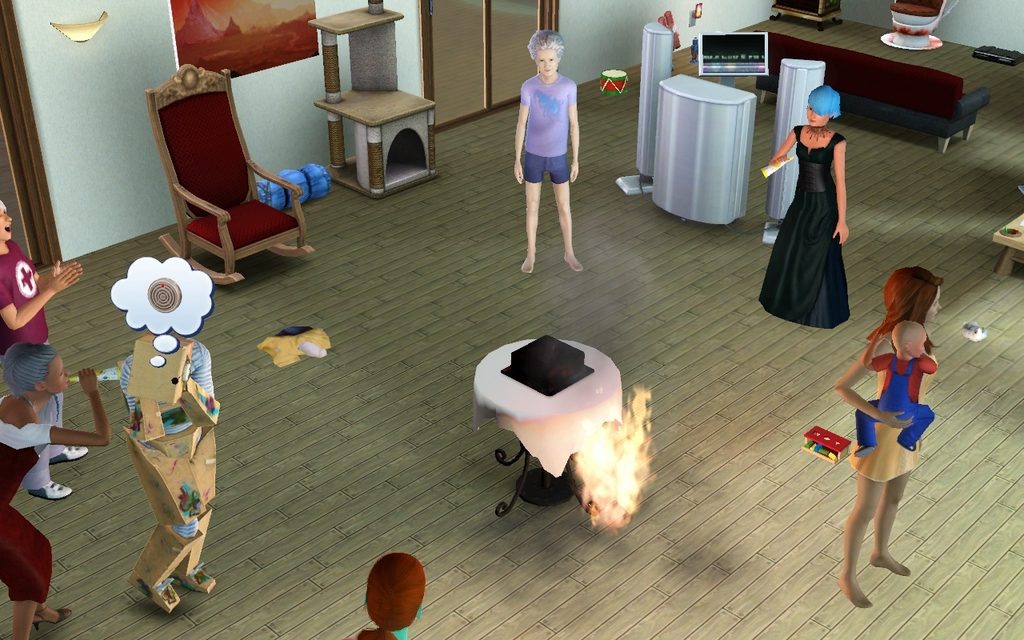 Oops.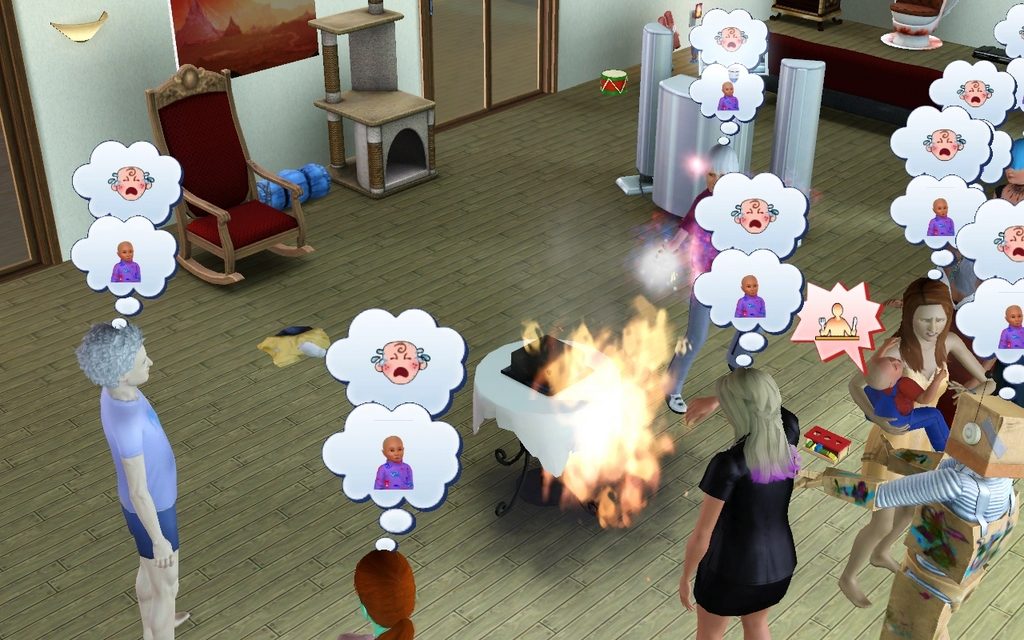 Yeah, the toddler is crying. Never mind the FIRE in the living room.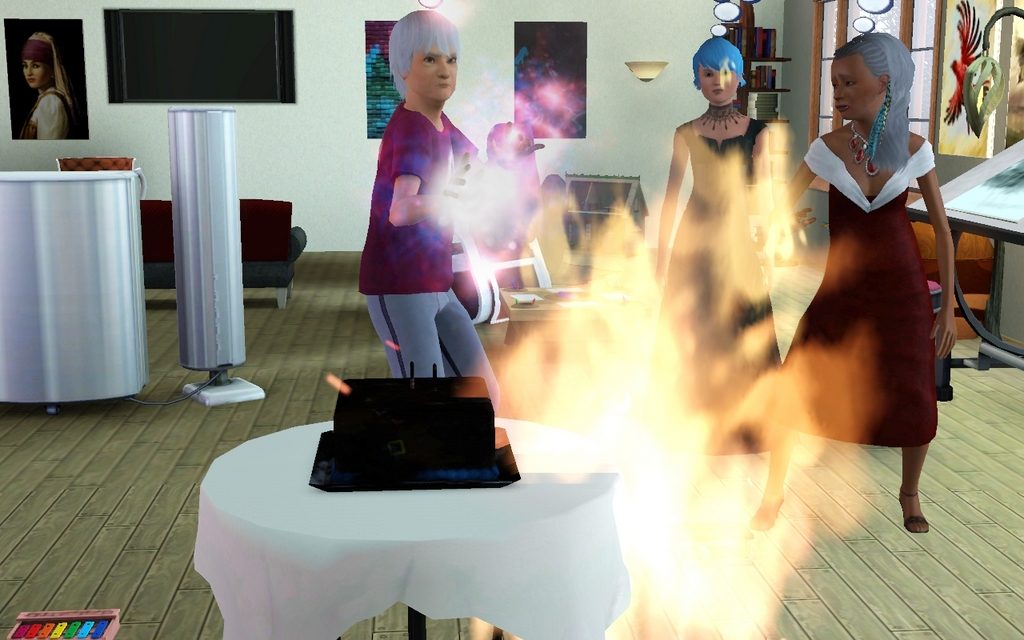 Randoph channels his mum, and puts it out.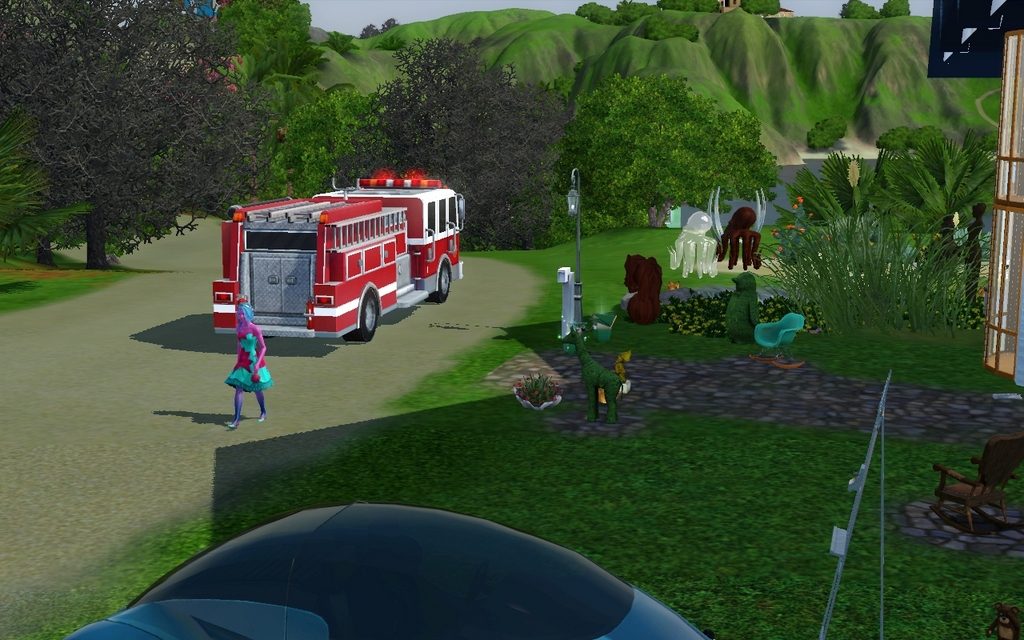 Beverly thinks a party with a fire sucks, and leaves, just as the fire brigade pulls up and fines us for a false alarm.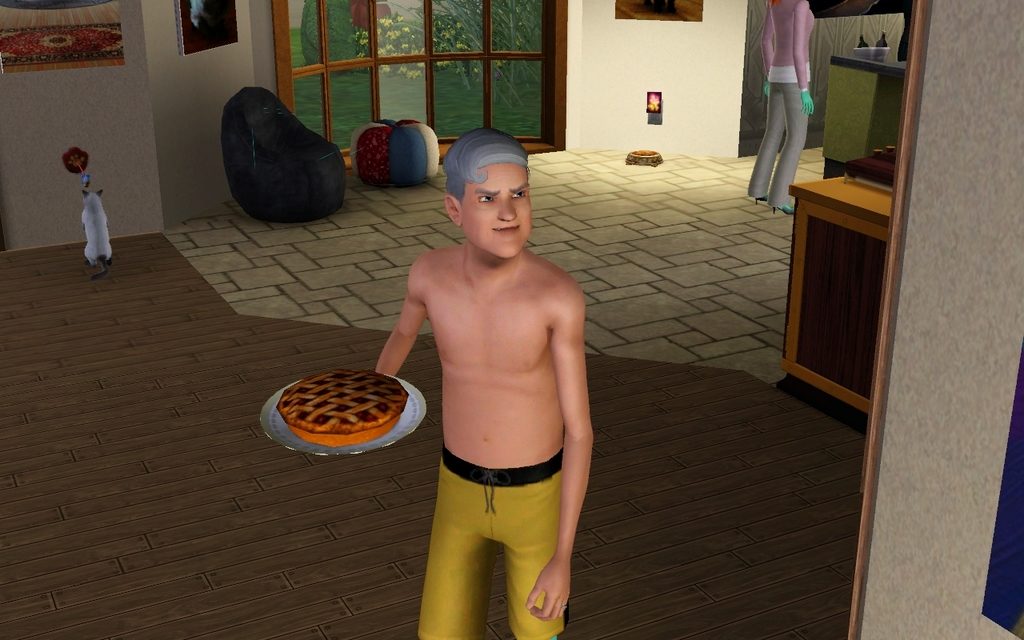 Wigbald comes late and brings a pie.
He´s an elder now, but still looking fierce.
I bought another cake, but it kind of didn´t work, so Liam takes a little nap and ages up in the middle of the night instead.
He rolls daredevil.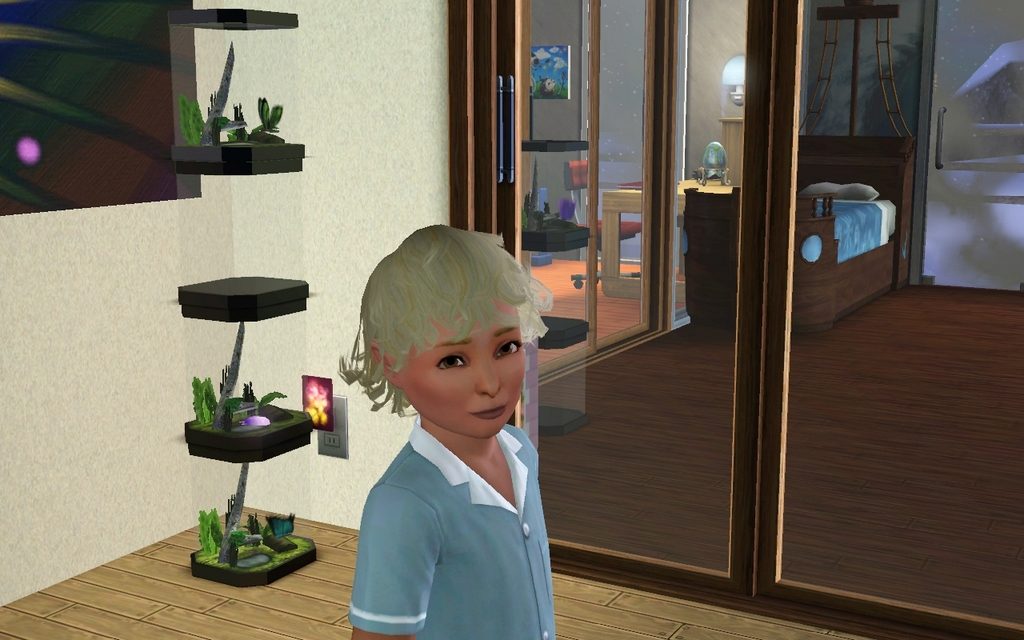 Oh, my. That´s a cute one.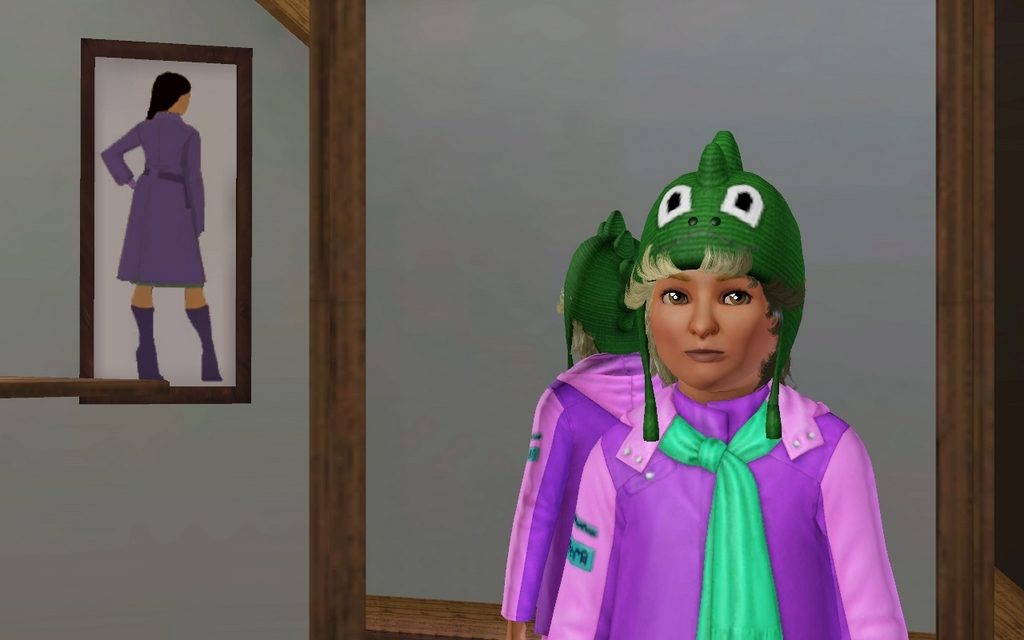 He picked the coat himself. Who am I to change it?
Liam: Pink suits me.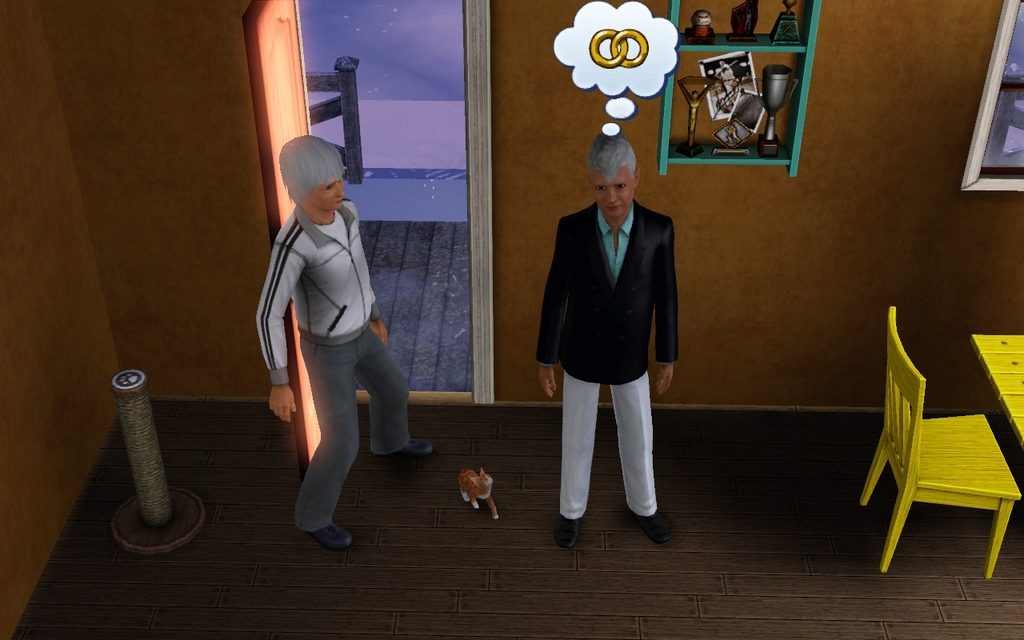 I got the message, that Kym married some Jaron Weissweiler. My game is a bit wonky when it comes to distinguish between male and female names, so I send Randolph to explore.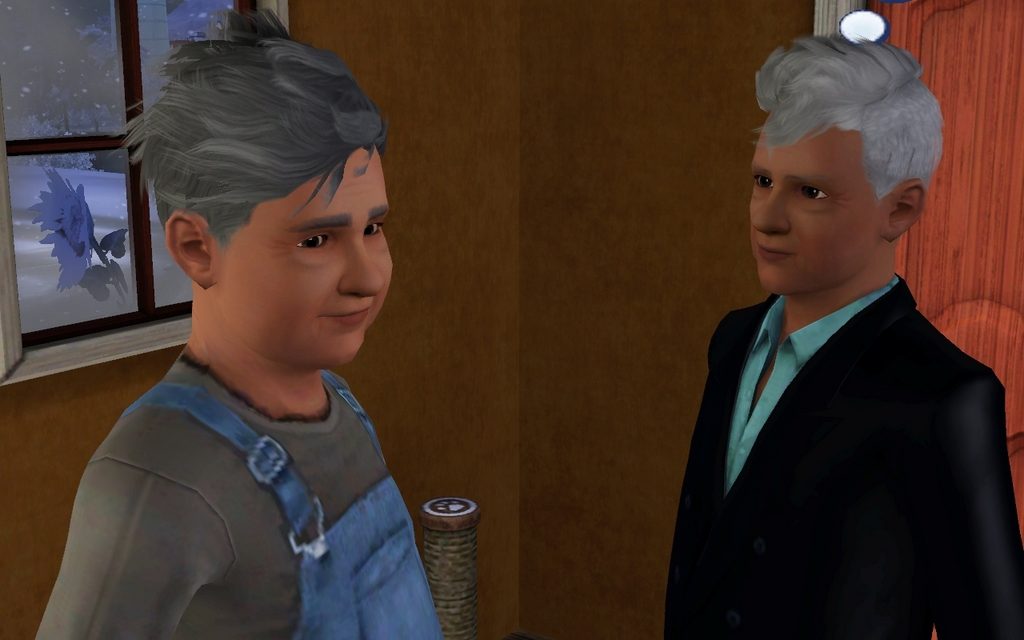 Nope, my straigt-as-a-ruler Kym married a guy. That´s actually the first autonomous gay marriage in my game, so I got pretty excited.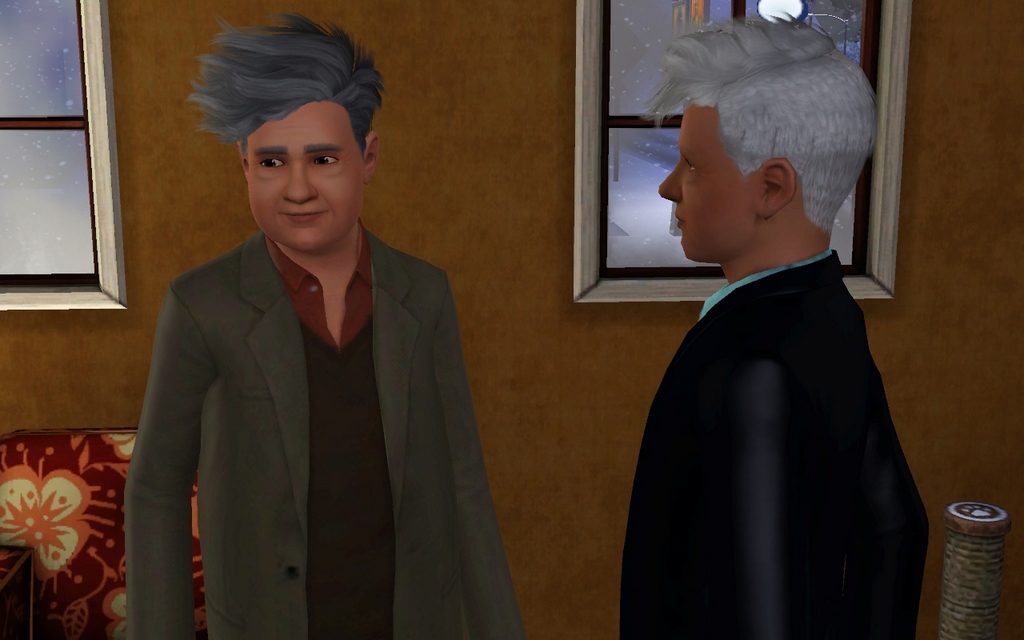 I give him a little makeover. So this is the love of Kym´s golden years. He´s good, family oriented, artistic, nursering and an angler. They live in a little house with an orange tabby kitten.
They are so cute, I saved them to the library. Some day, when I´m feeling brave, I may start a story based legacy with them.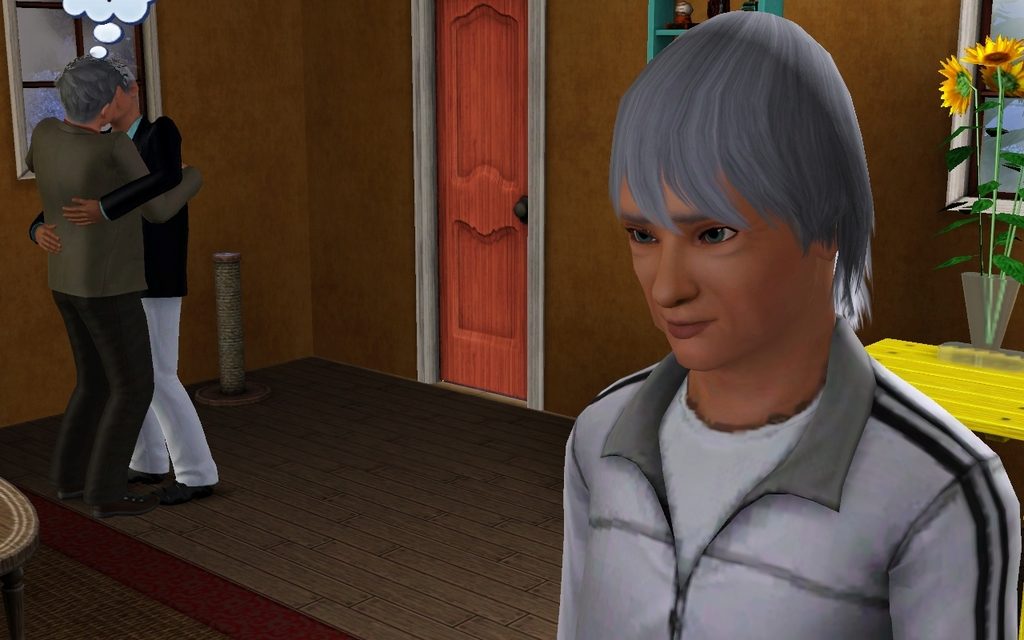 Randolph: Uhm, this is getting a bit awkward. Can I go home now?
Sure, sweetie.
Only two days later I got the notification, that Kym died. That mad me sad.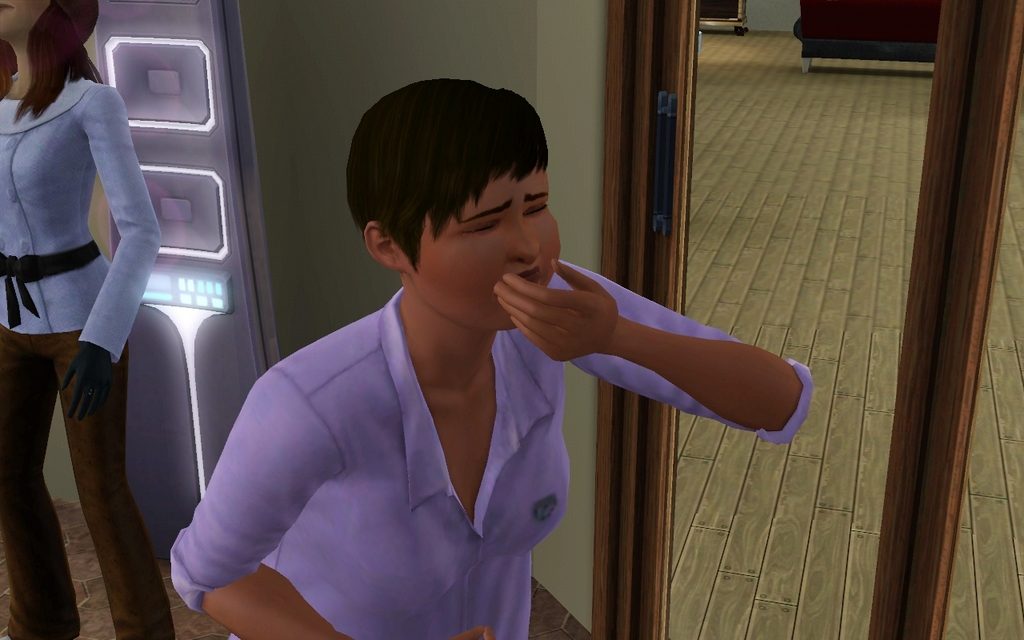 Isolde isn´t feeling so well.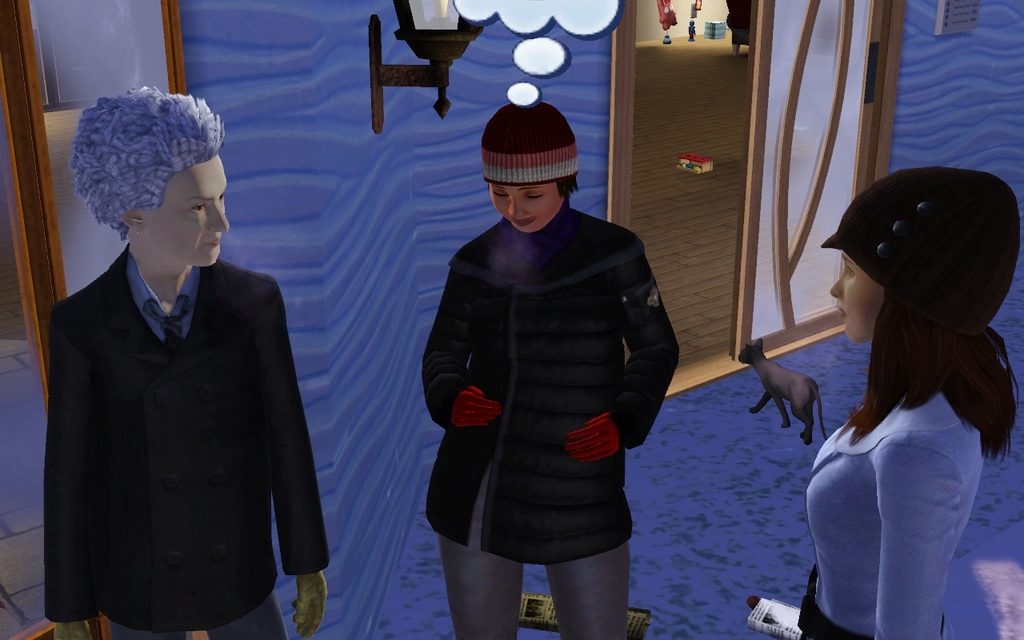 She discovers that she´s pregnant, while Miles and Gabby are having a little tiff outside.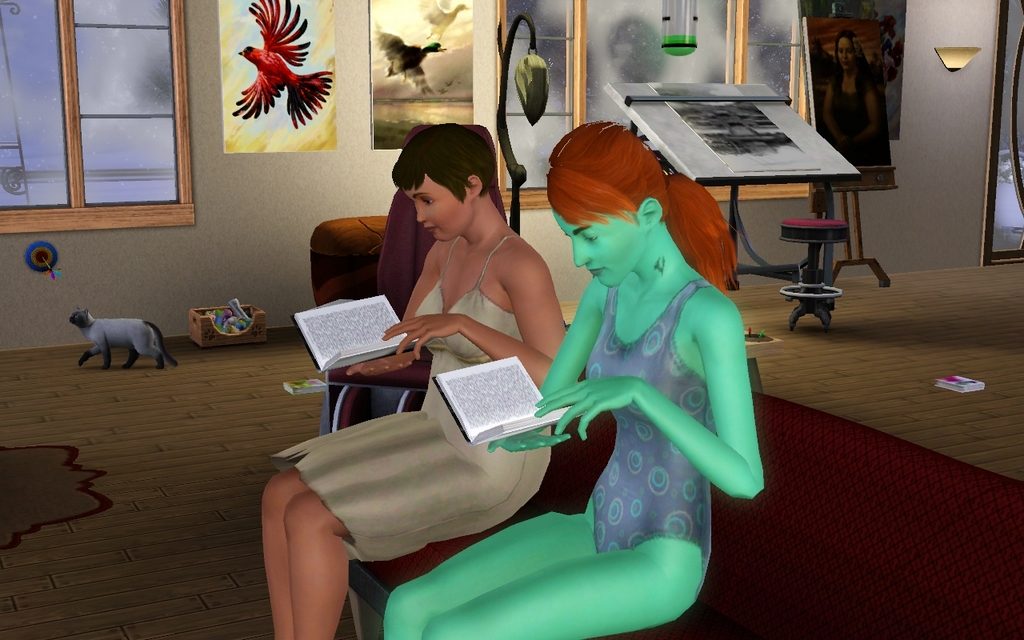 I don´t think I had combined pregnancy book reading since Violetta and Paul.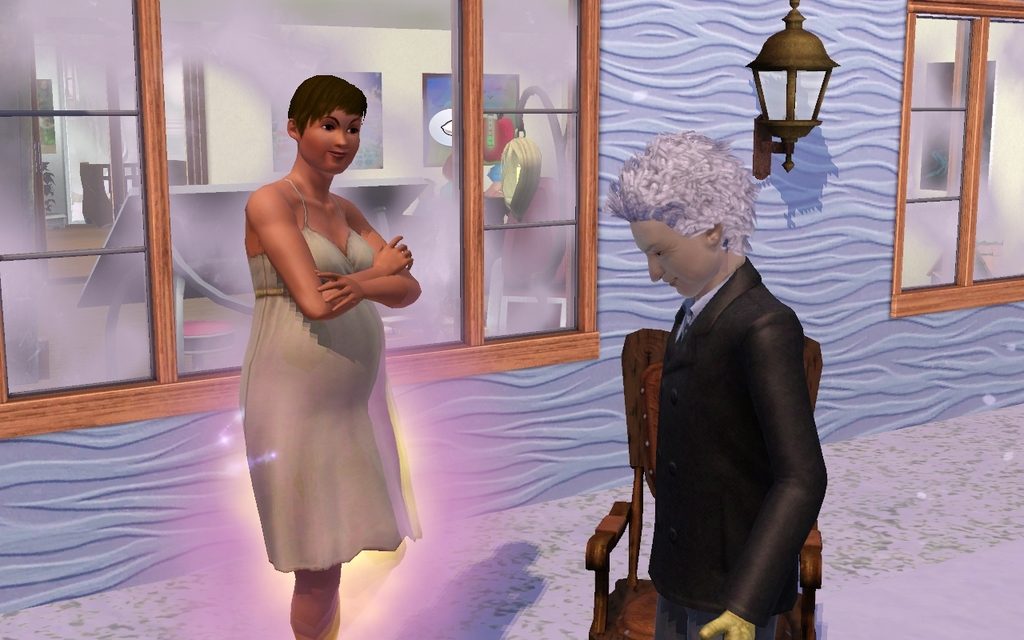 Isolde, aren´t you cold?
Isolde: Nope. I´m a djinn!
Oh, okay.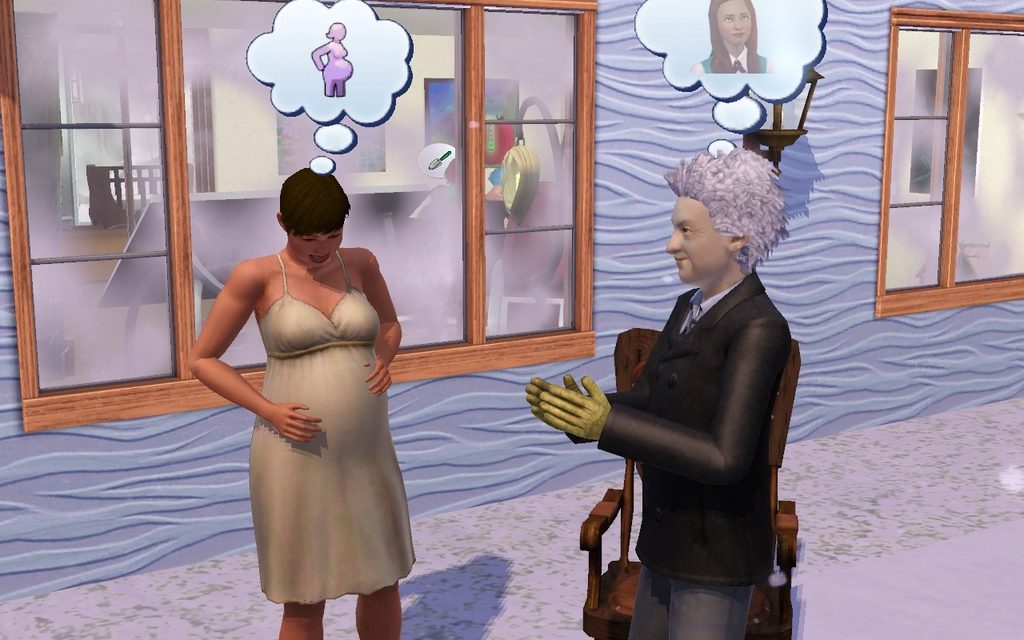 She has to be the happiest pregnant sim ever, alway cooing over her belly.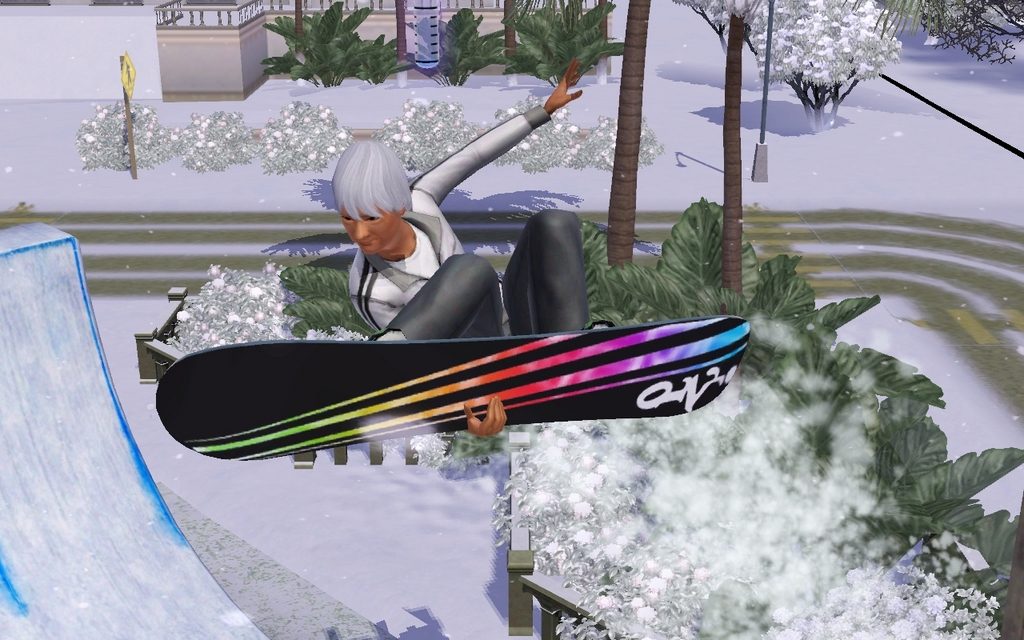 Randolph is pretty fit for his age.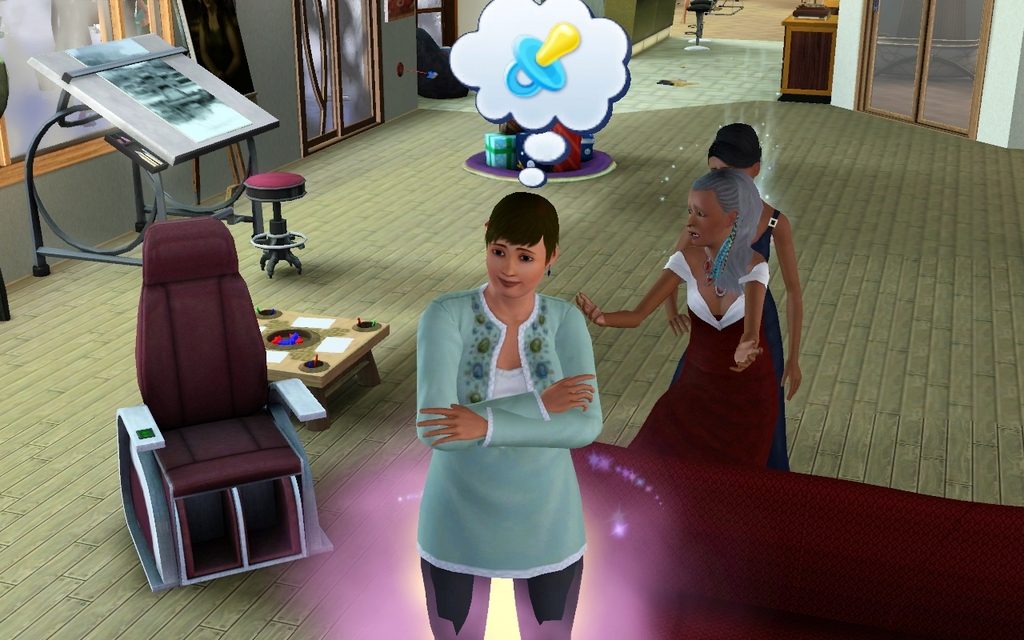 It´s a snowflake party.
Isolde: I think, I´m getting the baby now.
Sure, go ahead.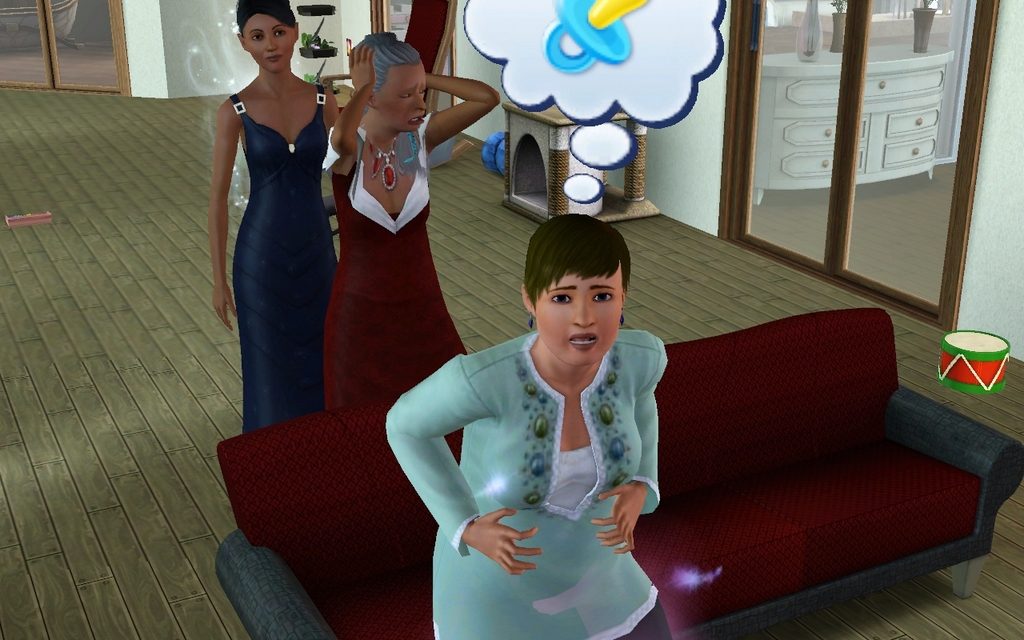 Isolde: This hurts quite a bit!
Connie: Aaaaahhhh!
Kisa: Is she done yet?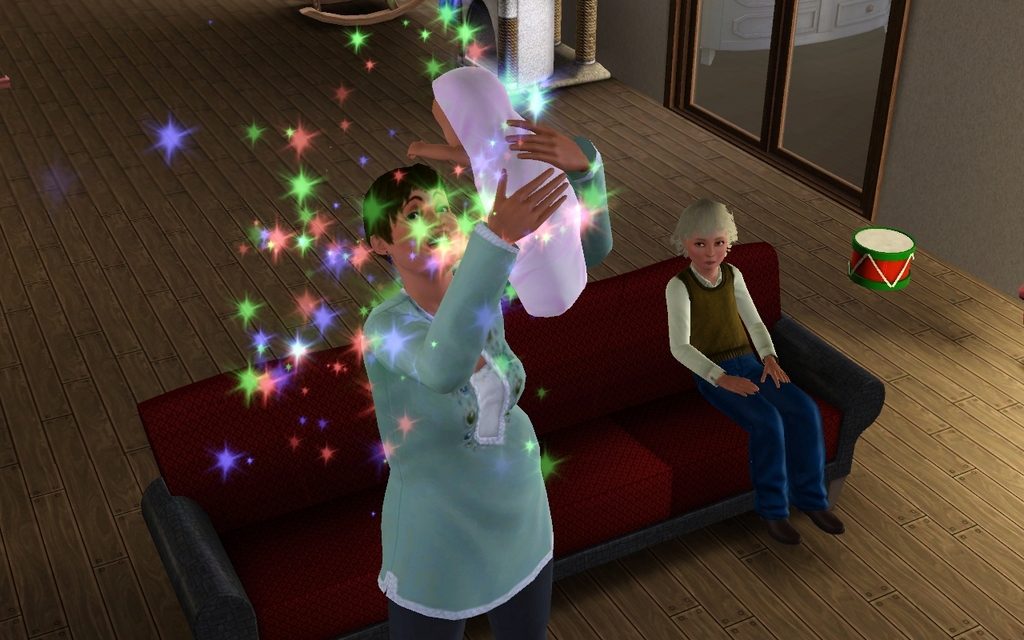 Here we have little Crystal. She rolls good and loves the heat. Liam doesn´t seem to be thrilled.
Liam: I bet, she´ll scream at night.
Quite possible.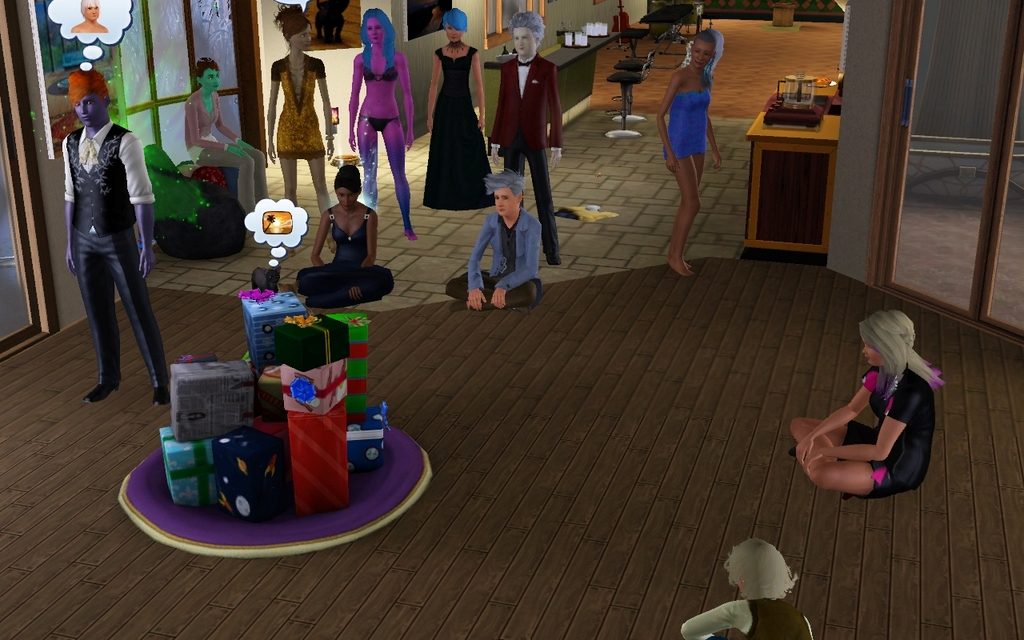 It´s still enough time for presents.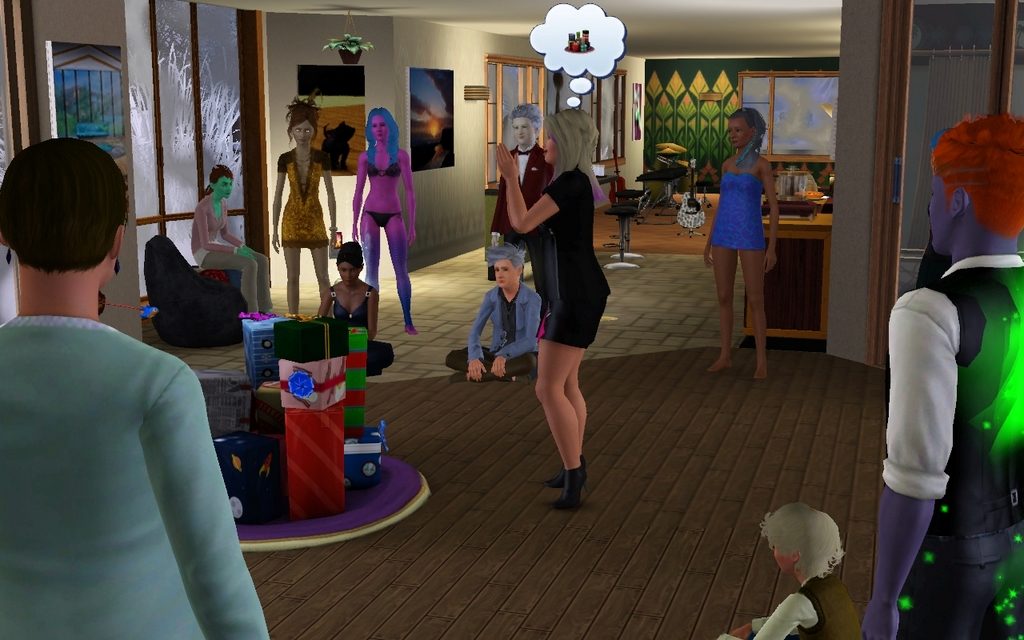 Miles gives his granddaughter her first bottle. I never thought, he will live to see her, but he´s stubborn that way.