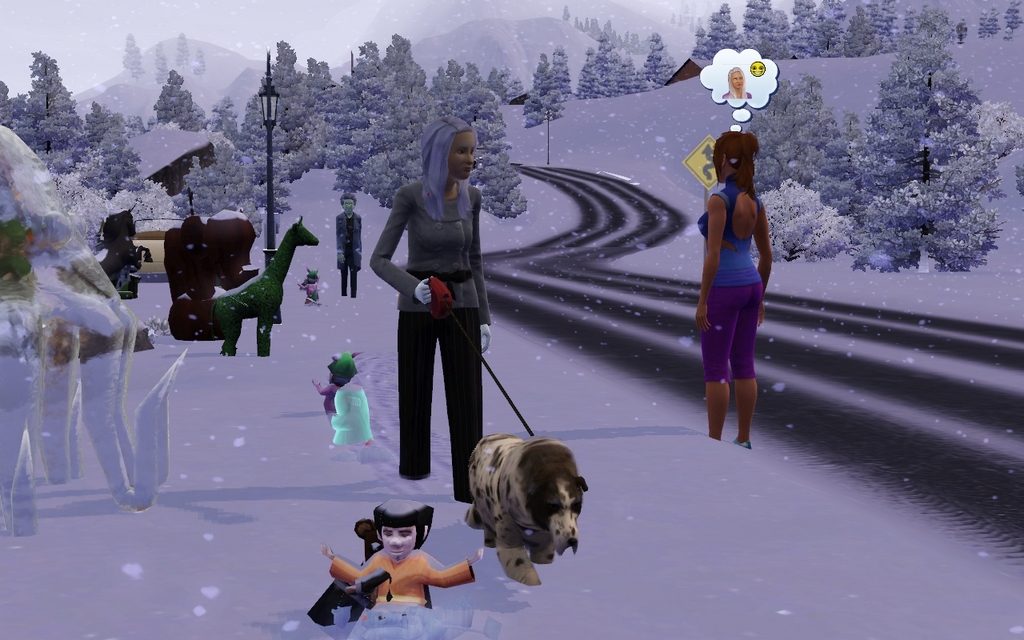 Gabby is walking the dog. Miles seems to follow her for some reason.
No, he´s going ahead.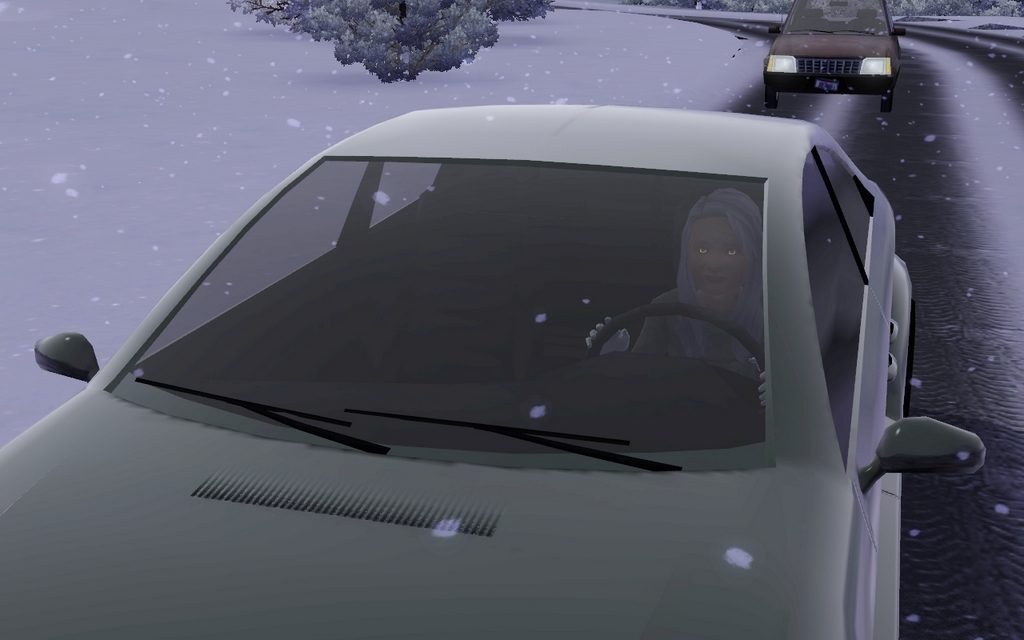 Which causes Gabby to take her car.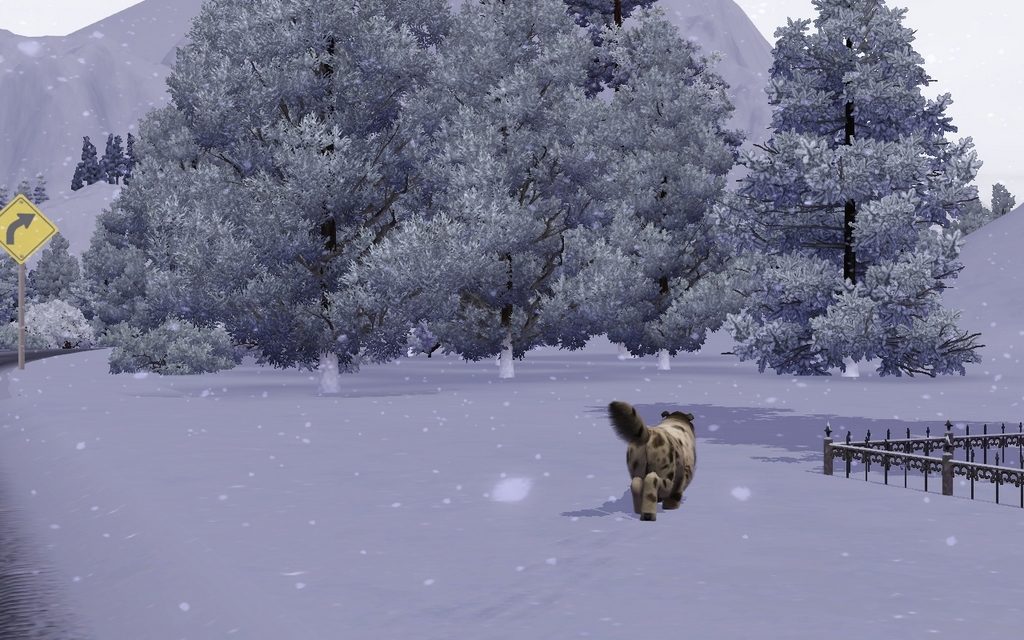 While the poor doggy has to walk home alone. Well done.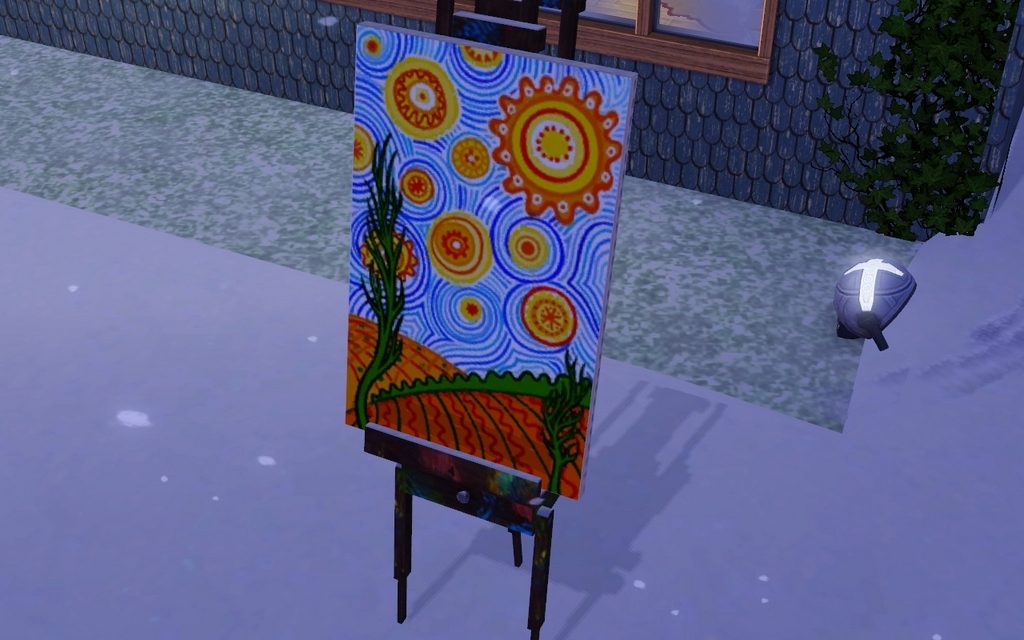 Eric drew this. It´s pretty.
It´s his birthday and we´re having a party. Henry began rolling wishes for some"Erica", so who´s Erica?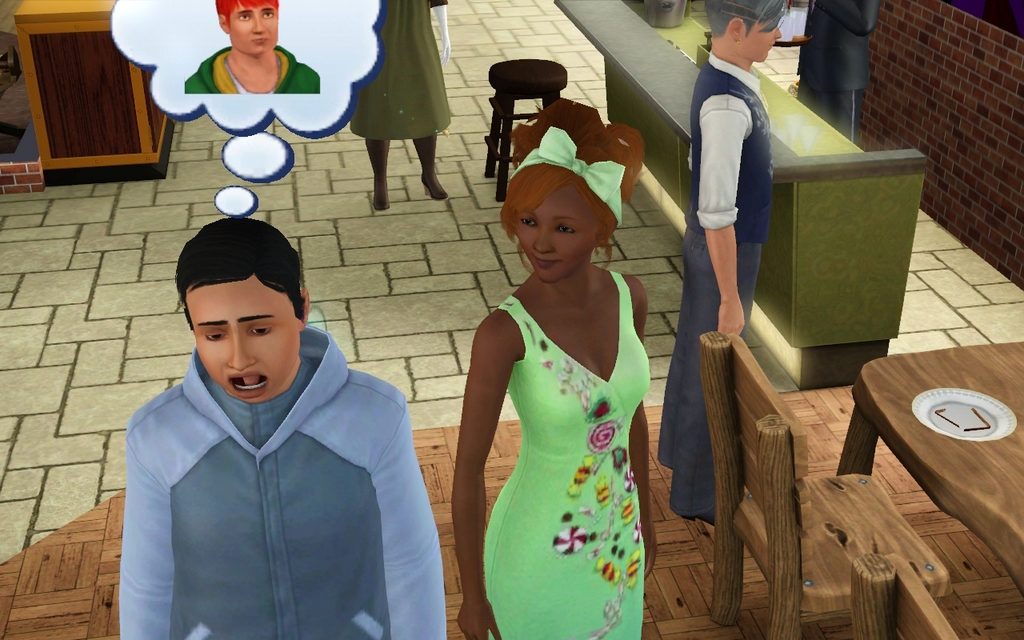 This is Erica Brock- after I mixed up her face one a bit. Didn´t change her skin and hair tone.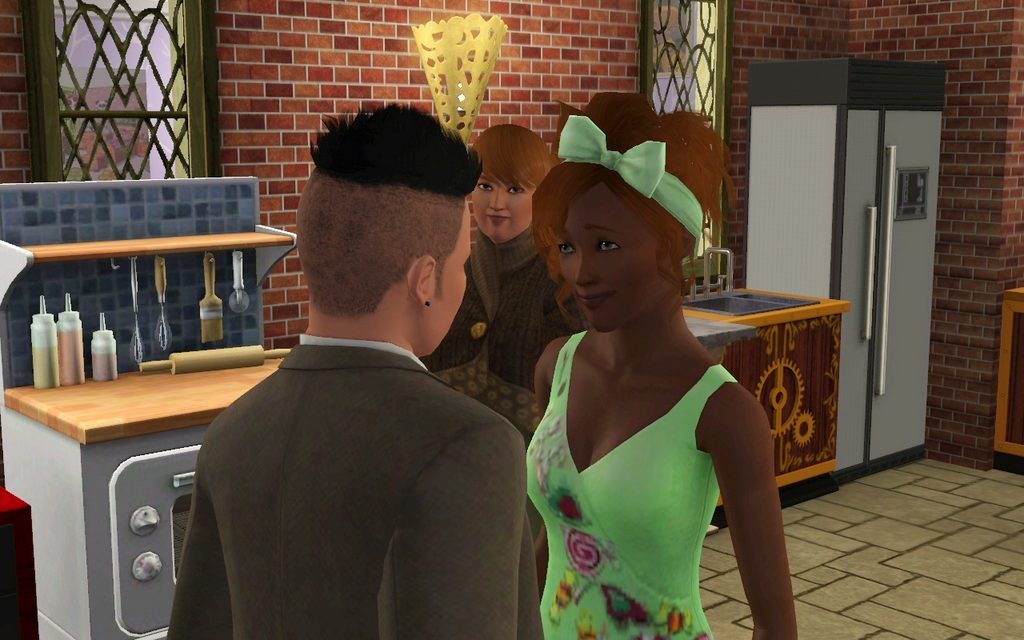 It´s  kind of a whirlwind romance.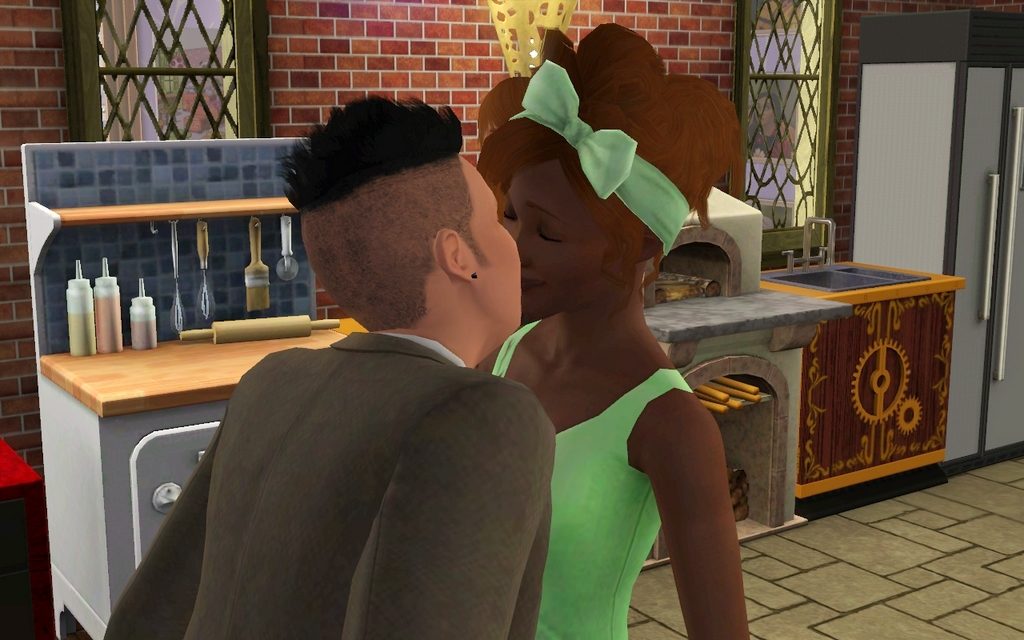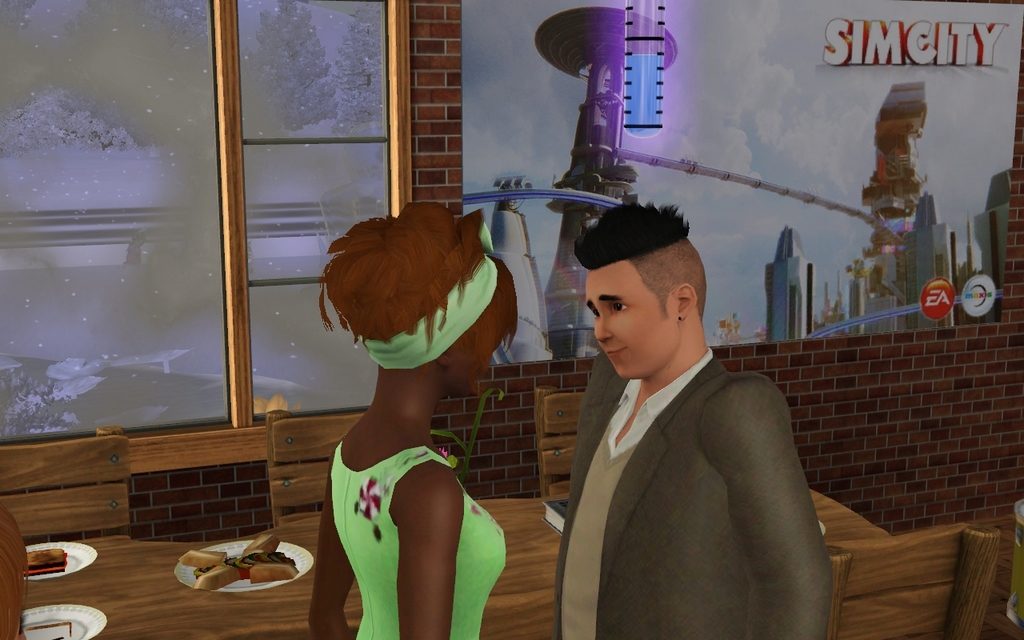 They´re cute together.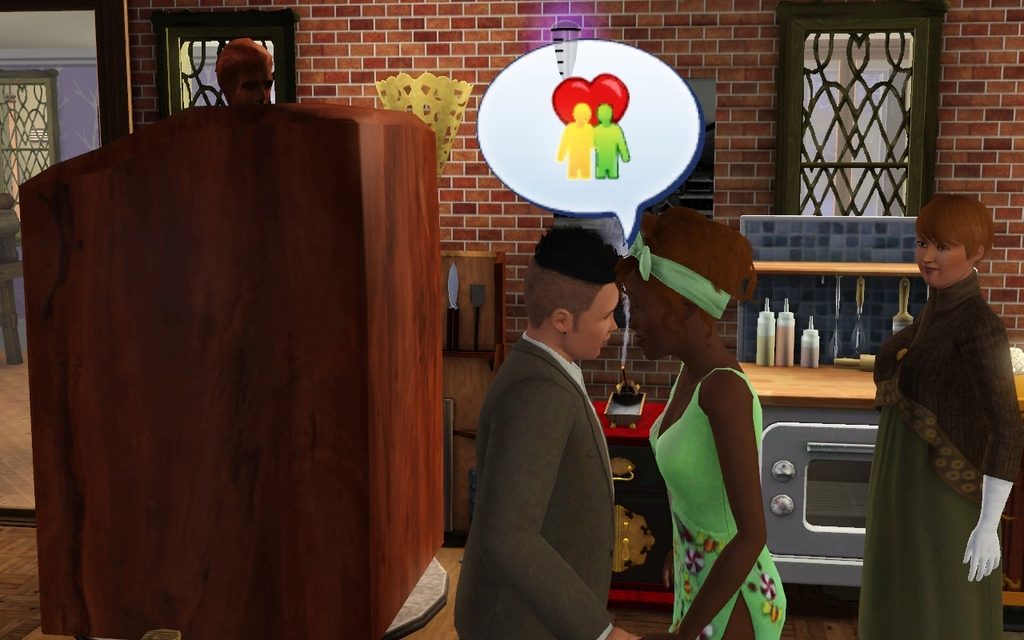 And now she belongs to us!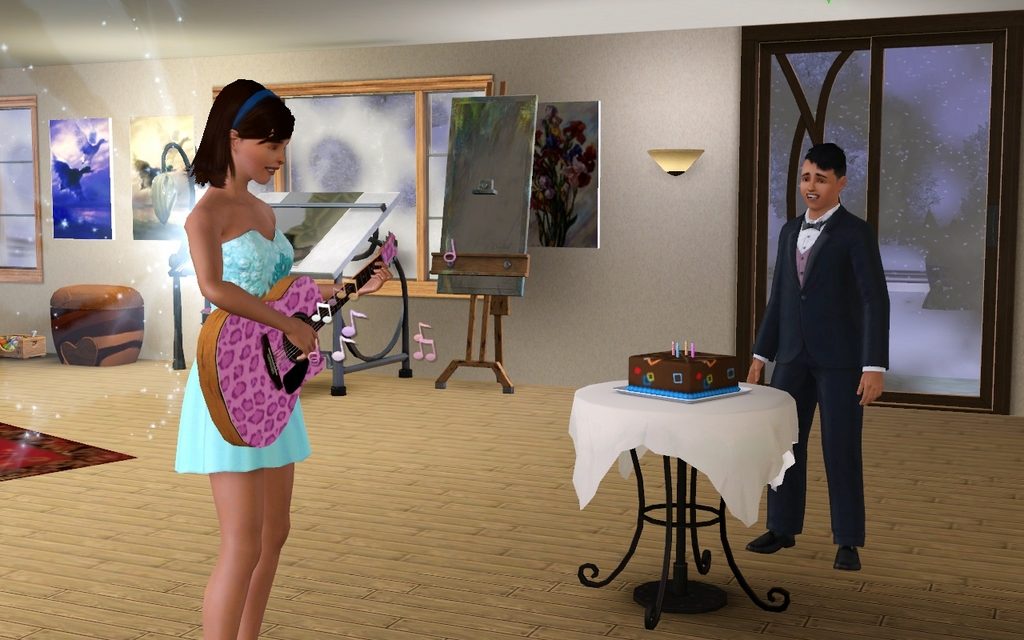 Milli does some birthday serenading (ok, not really).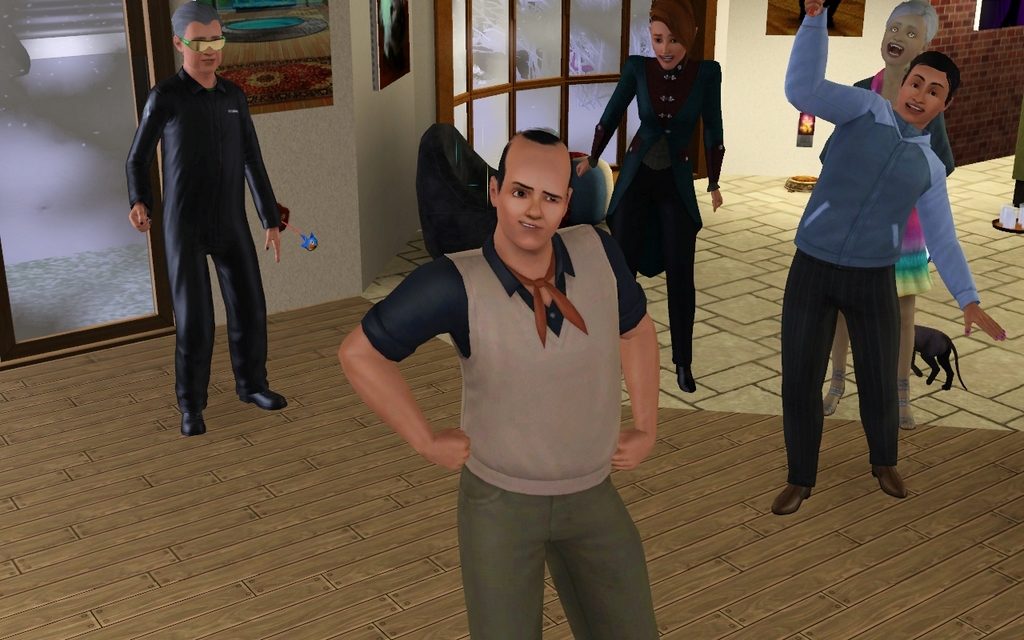 He gains some weight and looses some hair – ok, we can fix that. He rolls flirty.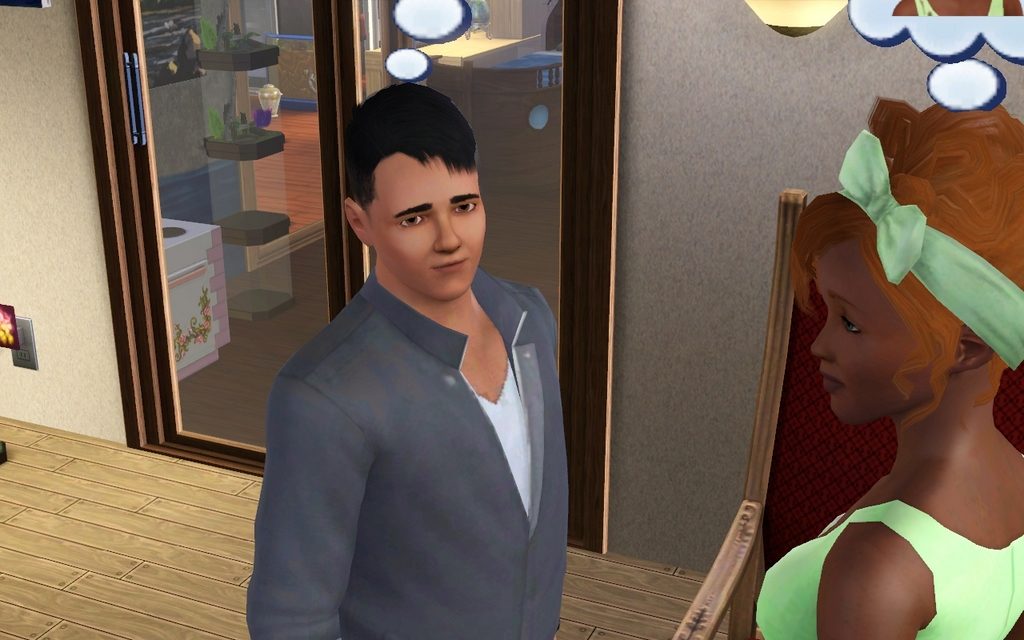 Much better.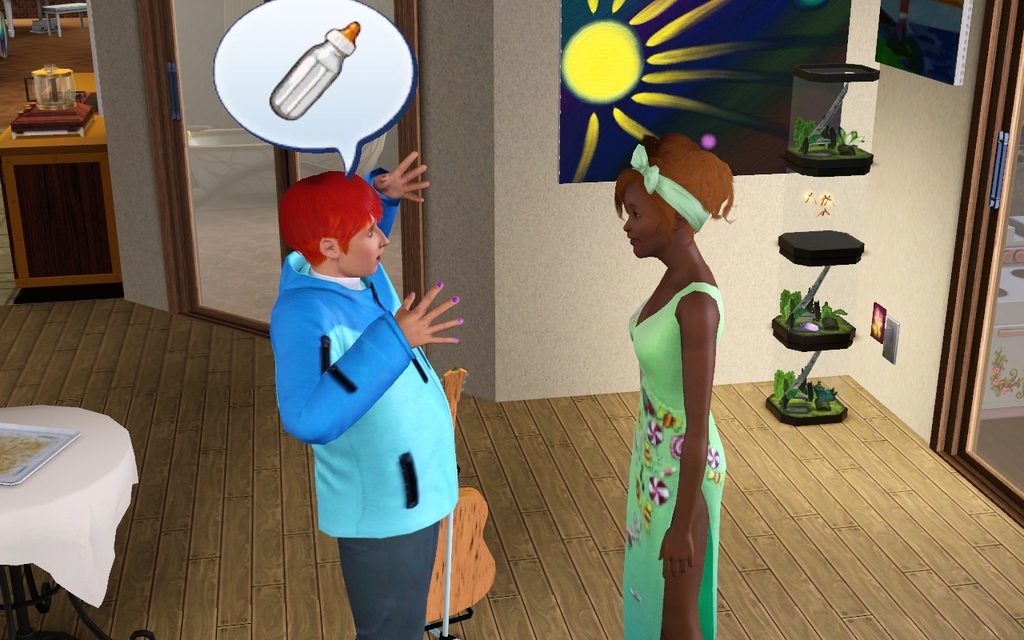 Conall uses the opportunity to tell Erica, that he really wants some grandchildren. Too soon, Conall, really.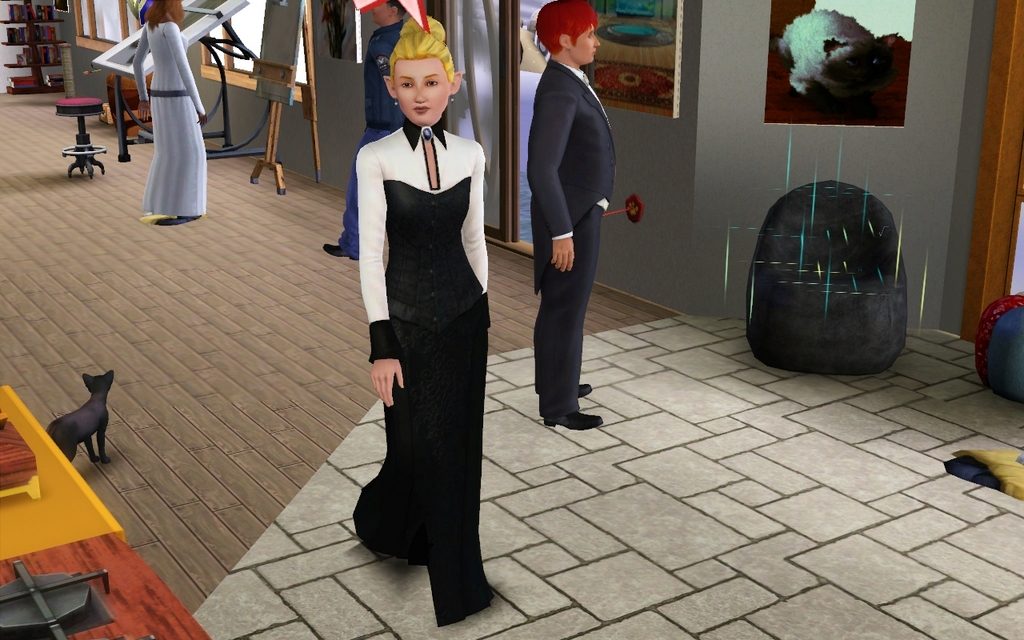 I love Celia in this dress.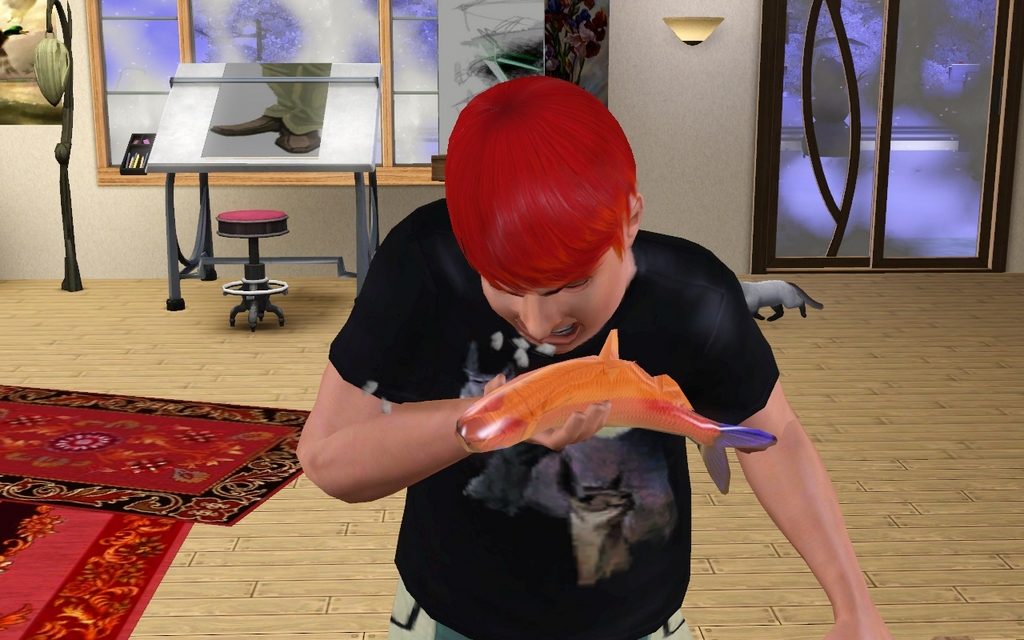 Conall tends to eat raw fish from his inventory, when he´s hungry, instead of cooking something.
Conall: IT´S SO TASTY!
You´re kind of worrying me a bit.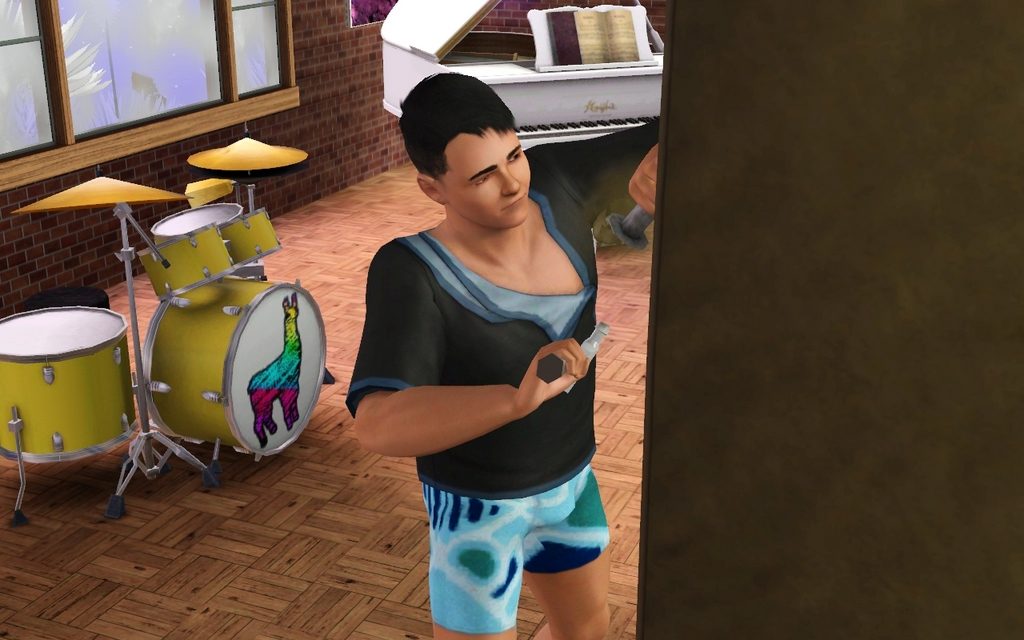 Eric wants to become a star news anchor, but he´s still artistic.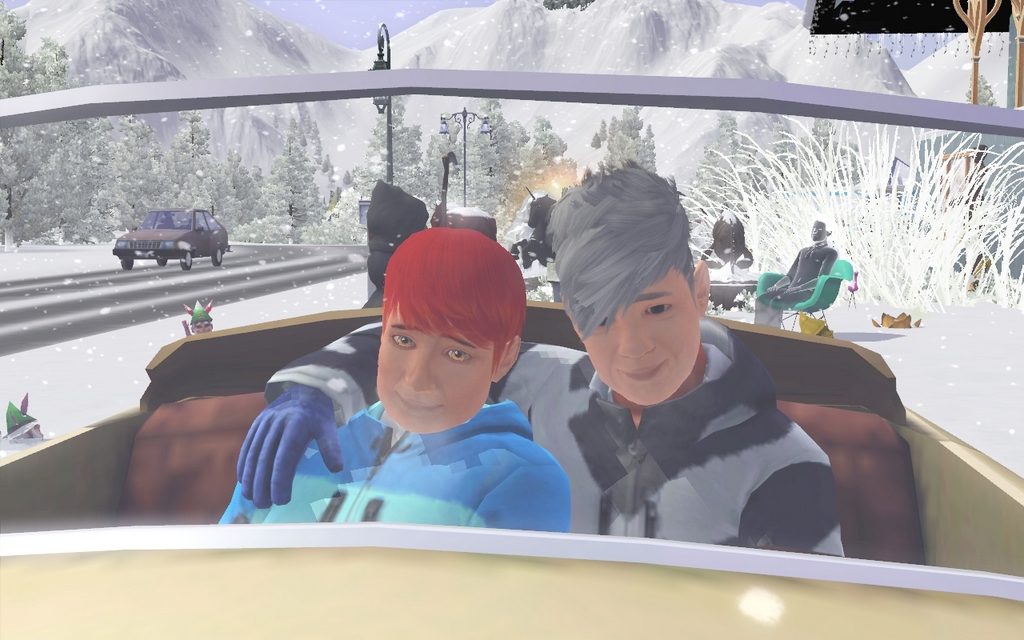 Aww, stop it guys!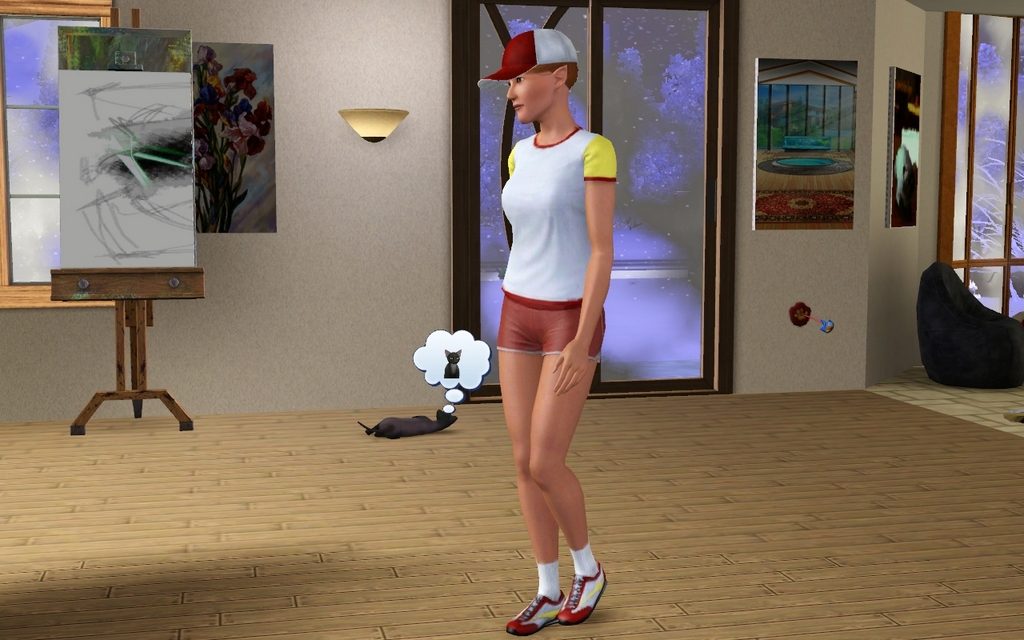 Andromeda in her work outfit. Seems not quite appropriate for the weather.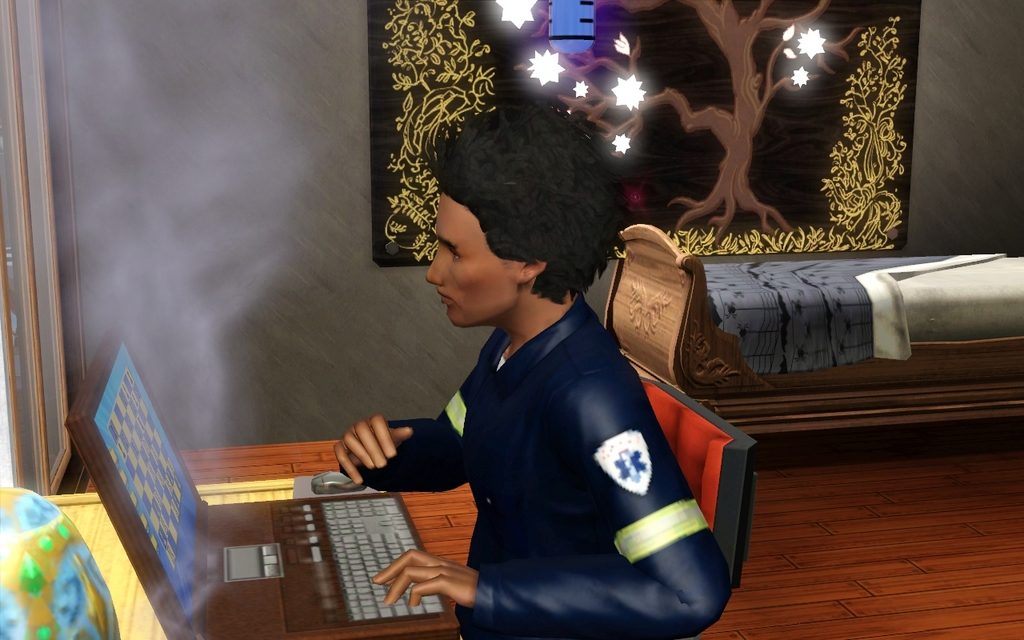 Luke also in his work outfit. He´s working on his logic.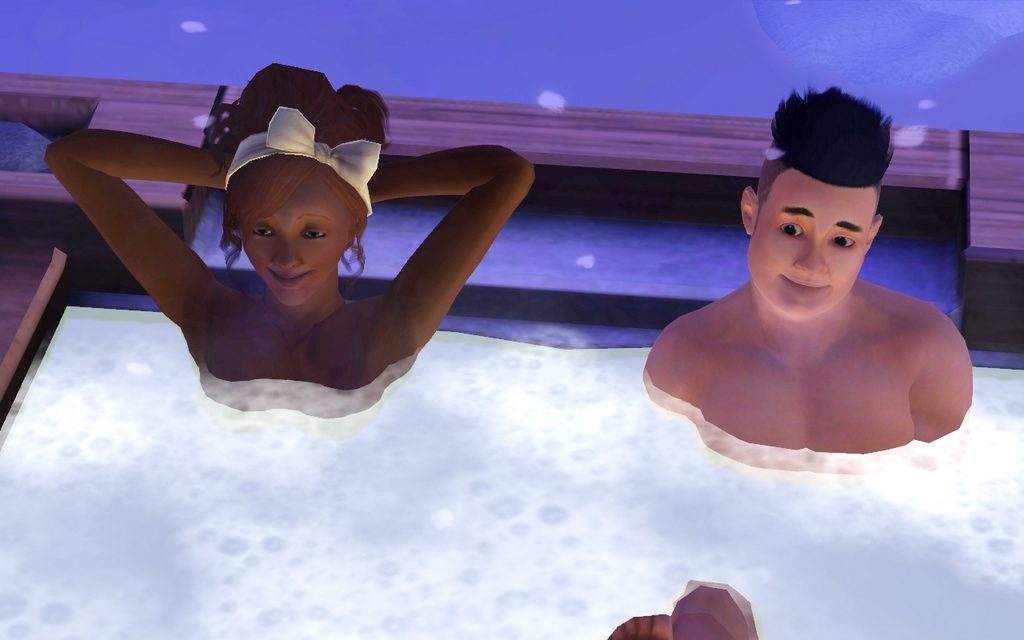 Henry just has to make some potions now and then, so he can laze around in the hot-tub with Erica.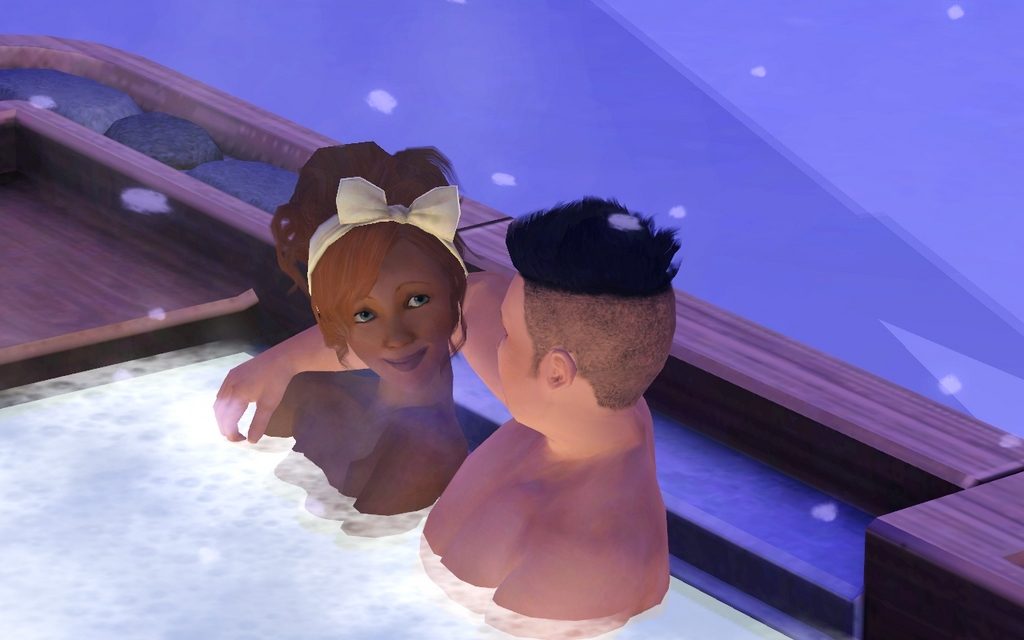 You got yourself a pretty one, Henry.
Btw, she´s a slob, has a good sense of humour, is family-oriented, a natural cook and charismatic.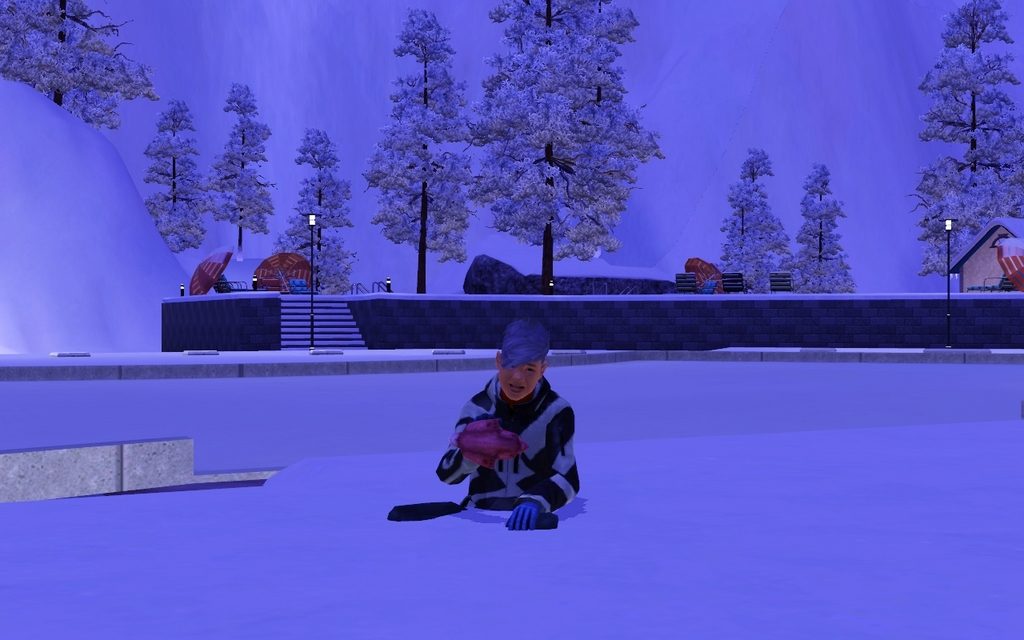 Jan after another night shift as a ghosthunter. I wanted him to top the career, but there isn´t enough time.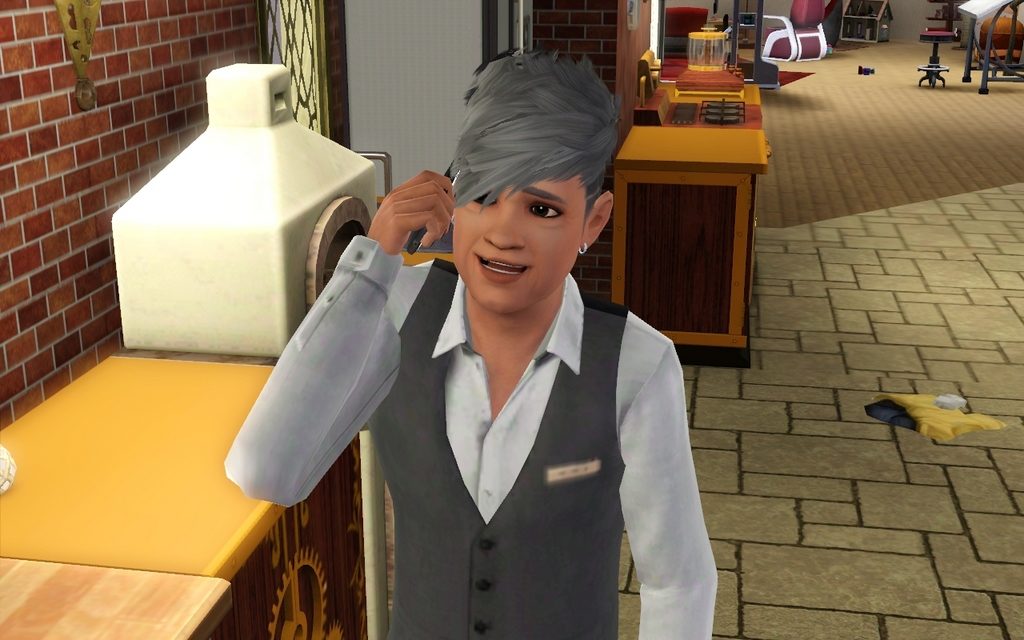 So he retires.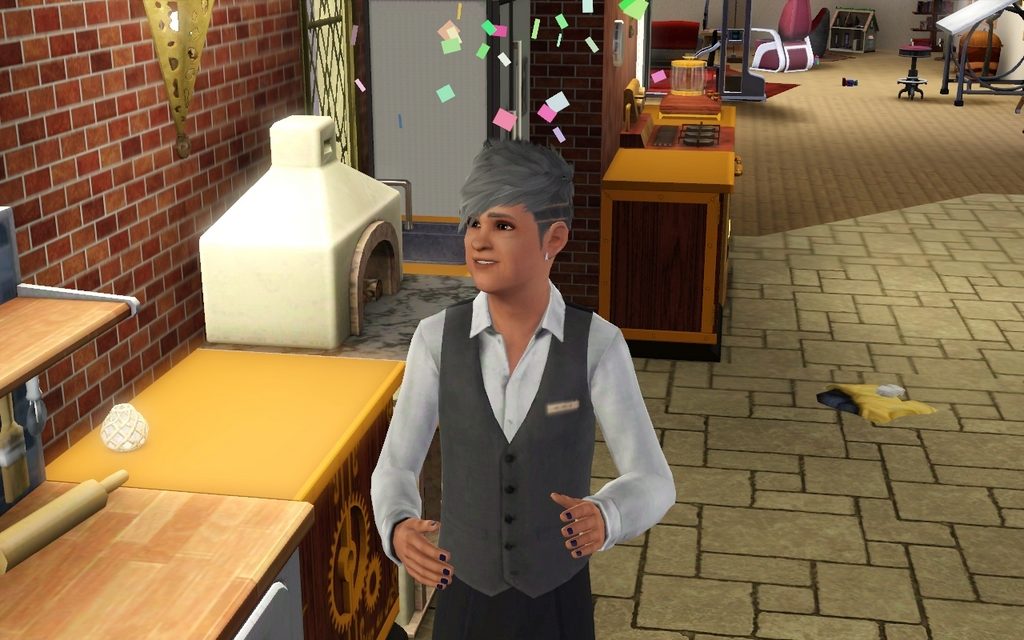 Hurray!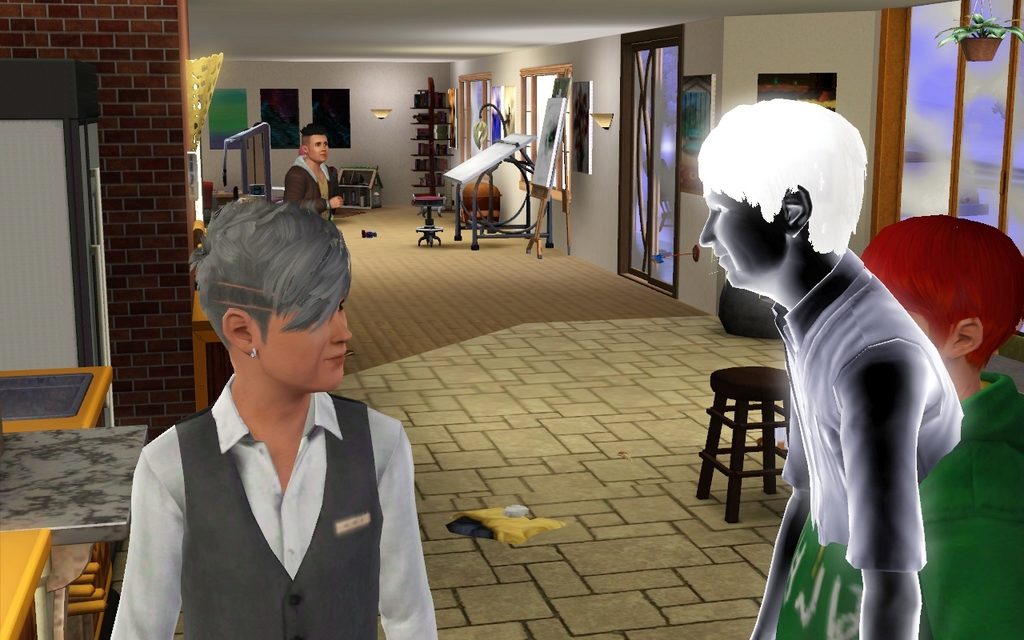 Ghost (is that Sebastian?): Soon you will be one of us!
Jan: Not yet. Now get the hell out of my husband! I still have my banshee banisher, you know?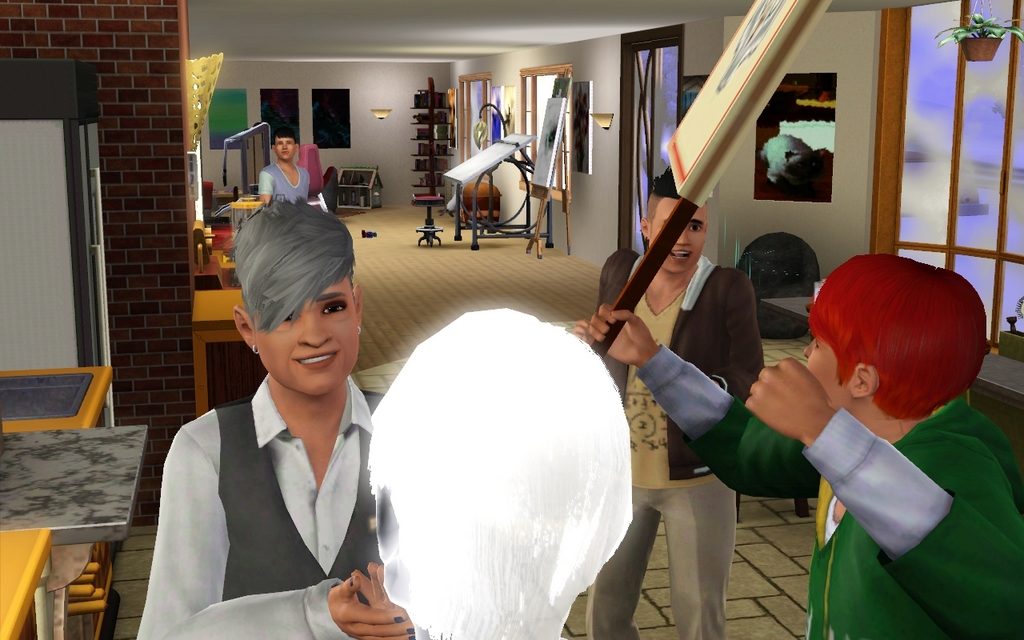 Jan: Much better!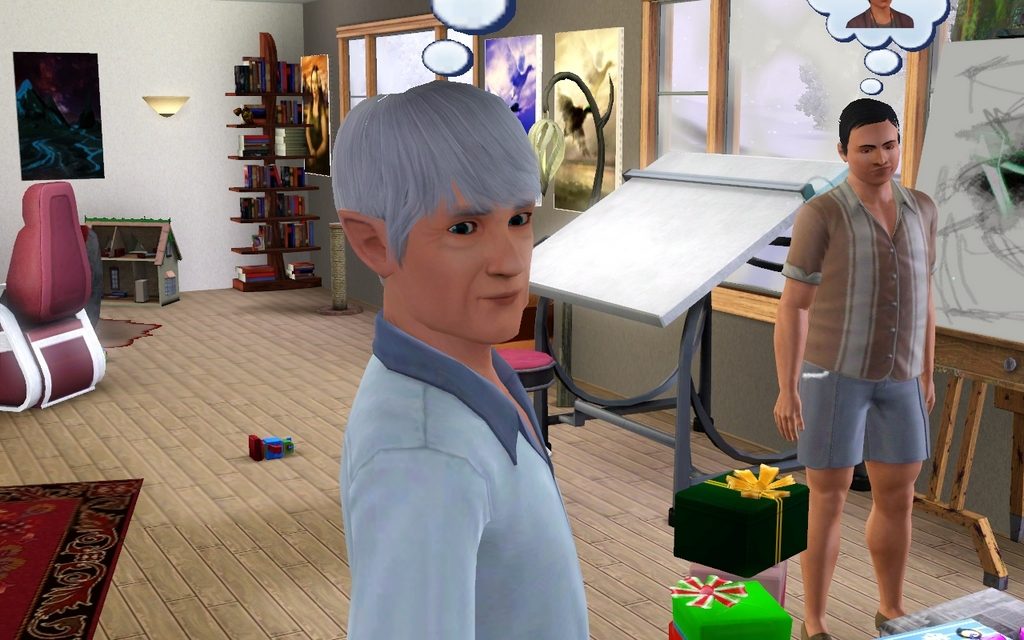 It´s snowflake day. Moritz is an elder now.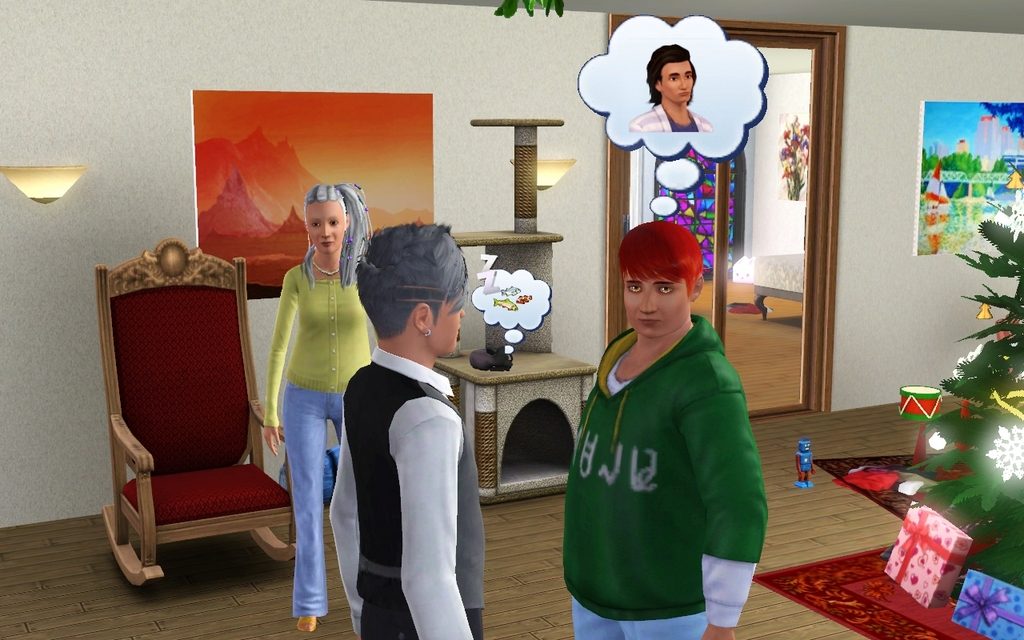 Conall, you´re about to kiss your husband, no thinking of your puppy love, ok?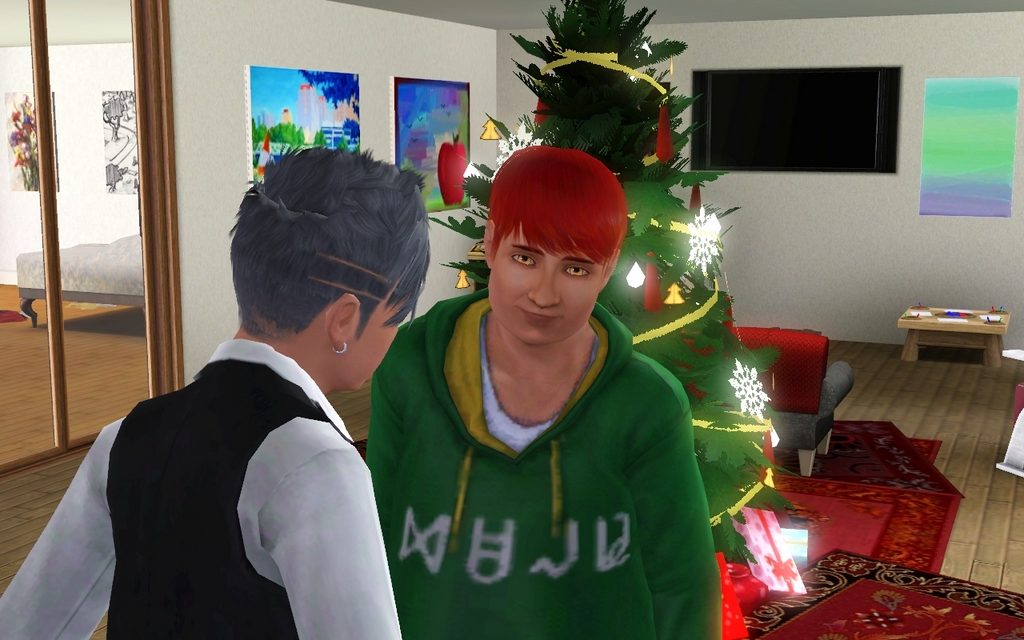 Conall: OK.
So Dany has the hots for Jan now?
And Jan for Dany. Ok.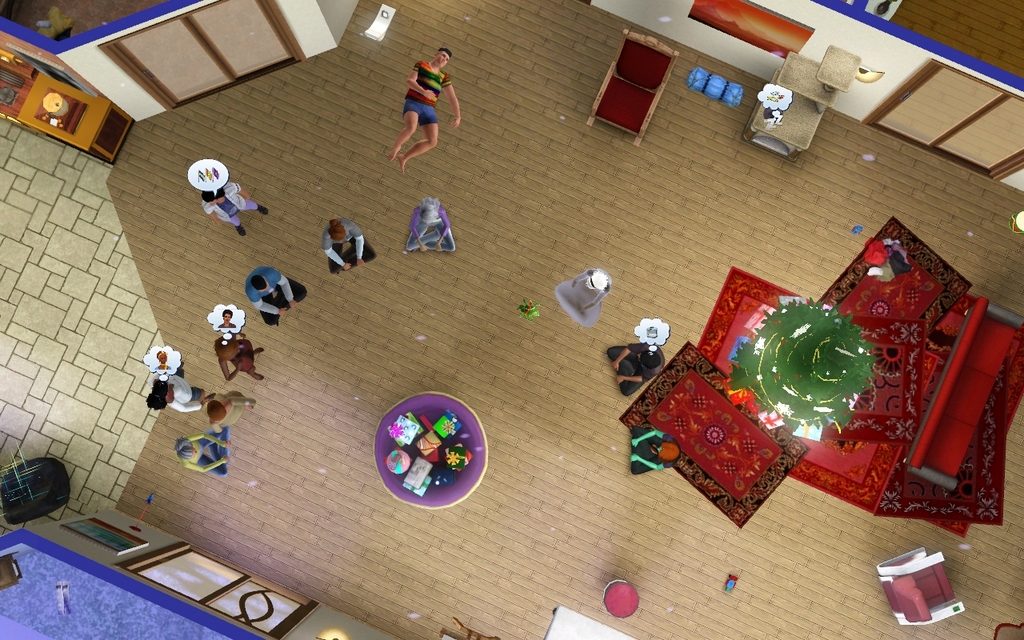 Opening the presents.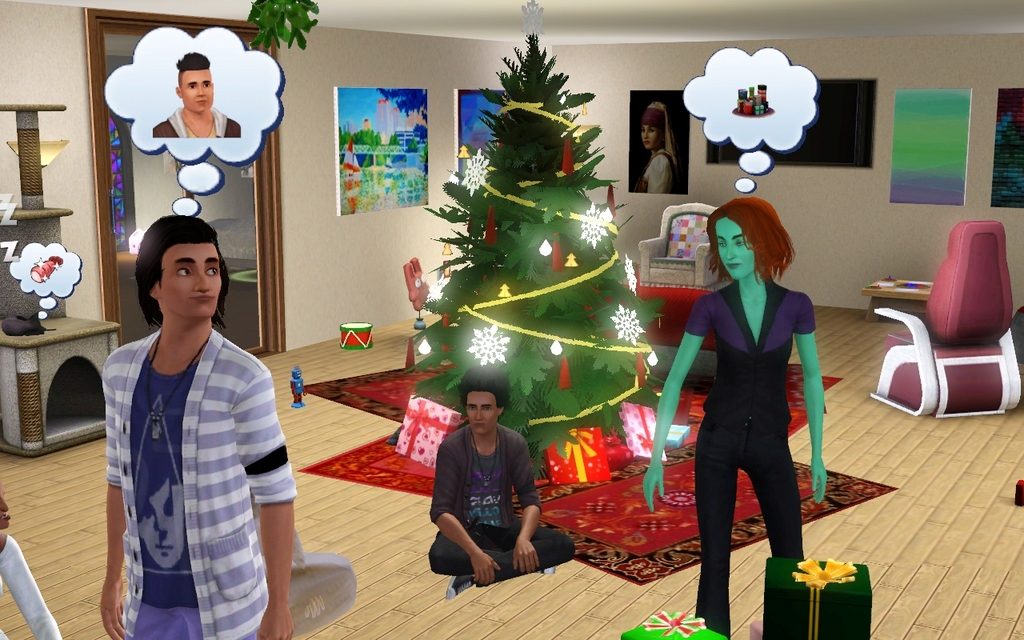 ABSOLUTLY NOT, DANY!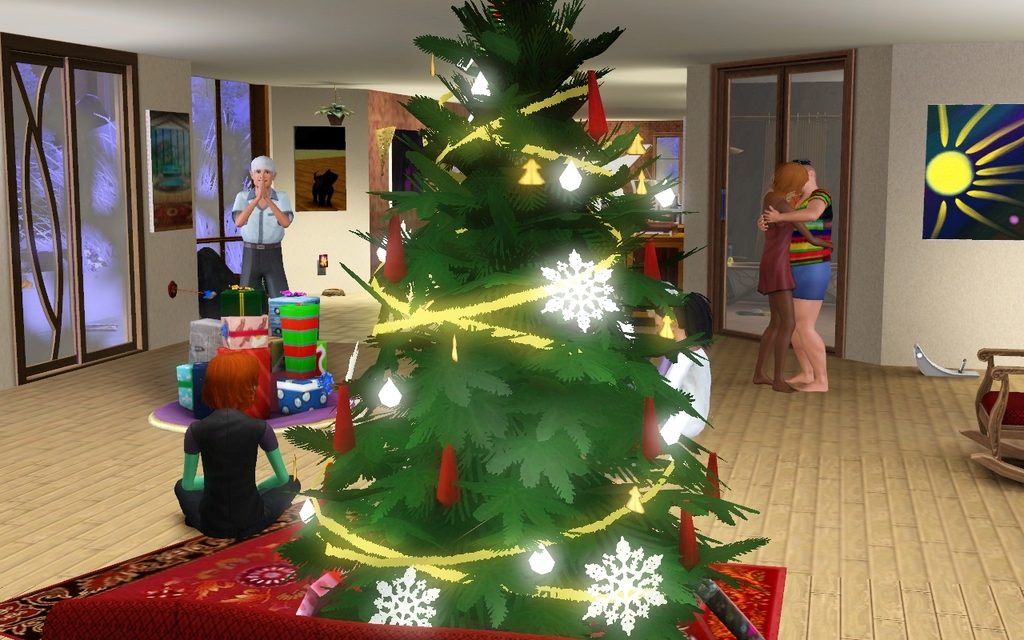 Well, it seems love is in the air.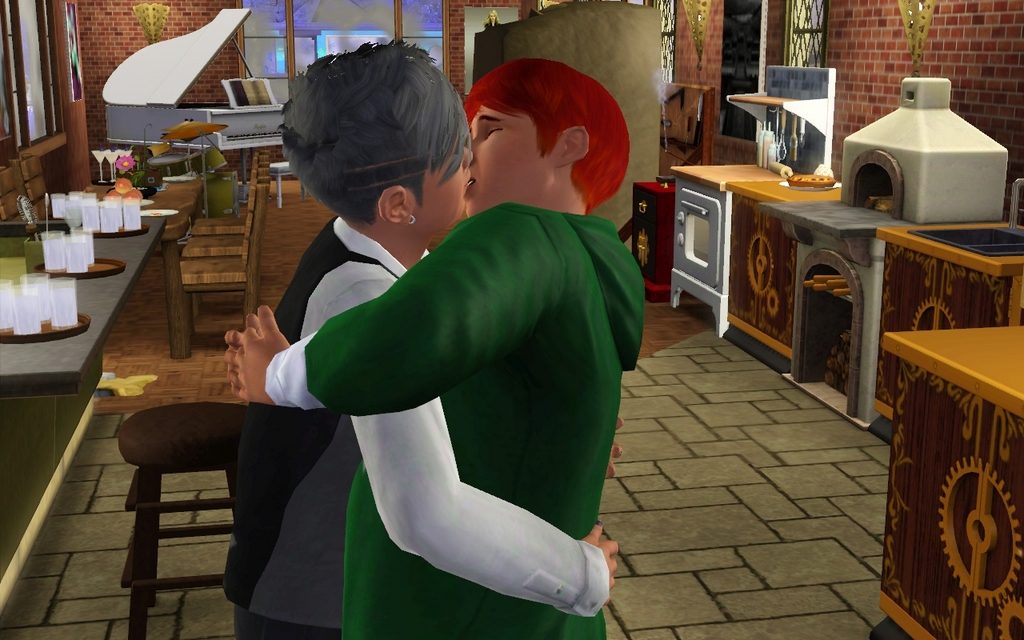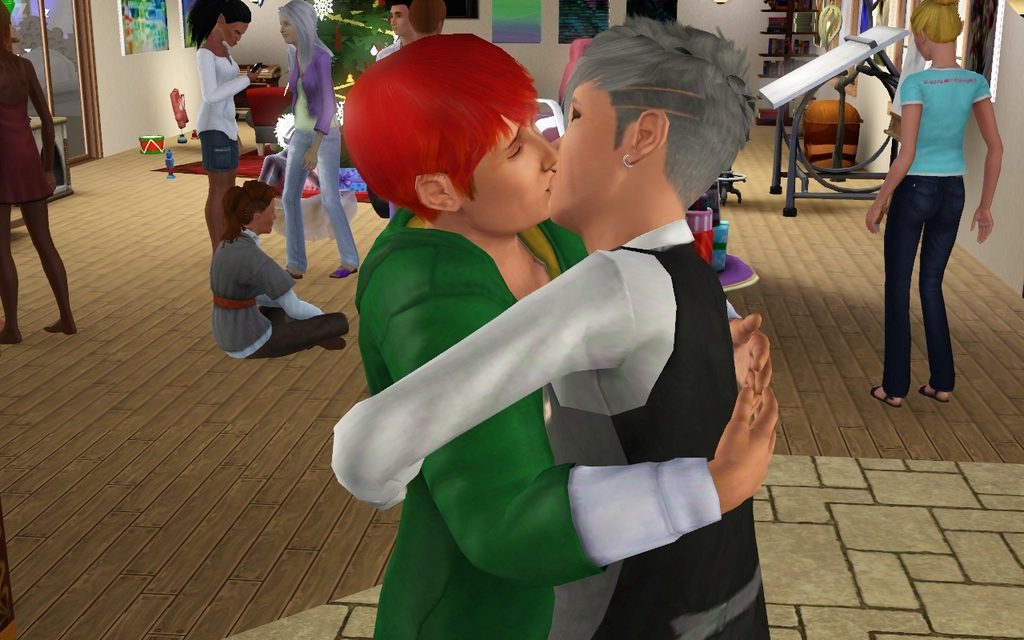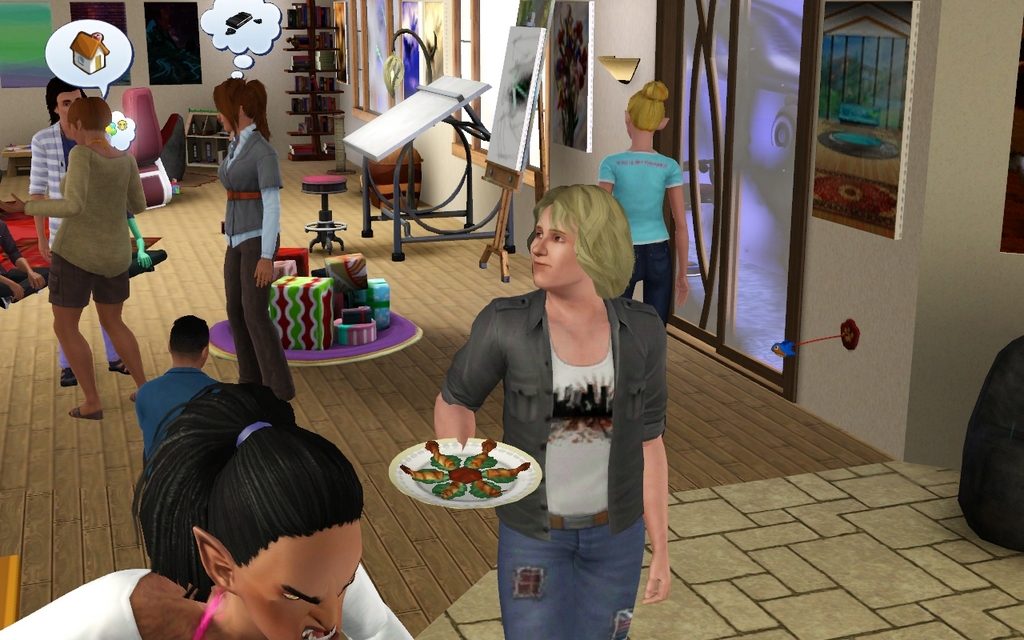 Oh, look, that´s Dany´s husband, Marco.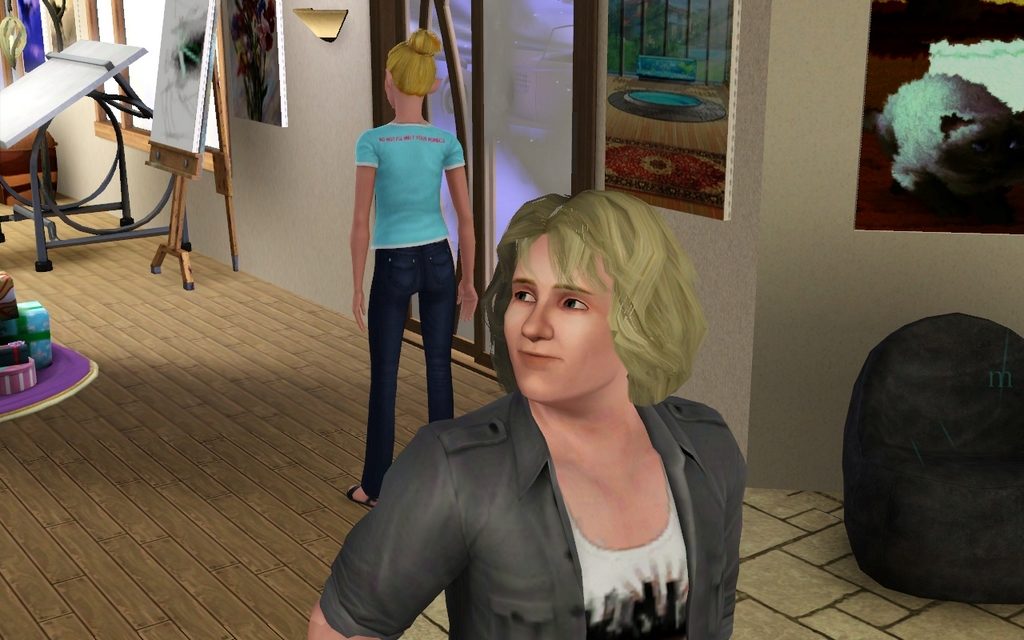 Another face one.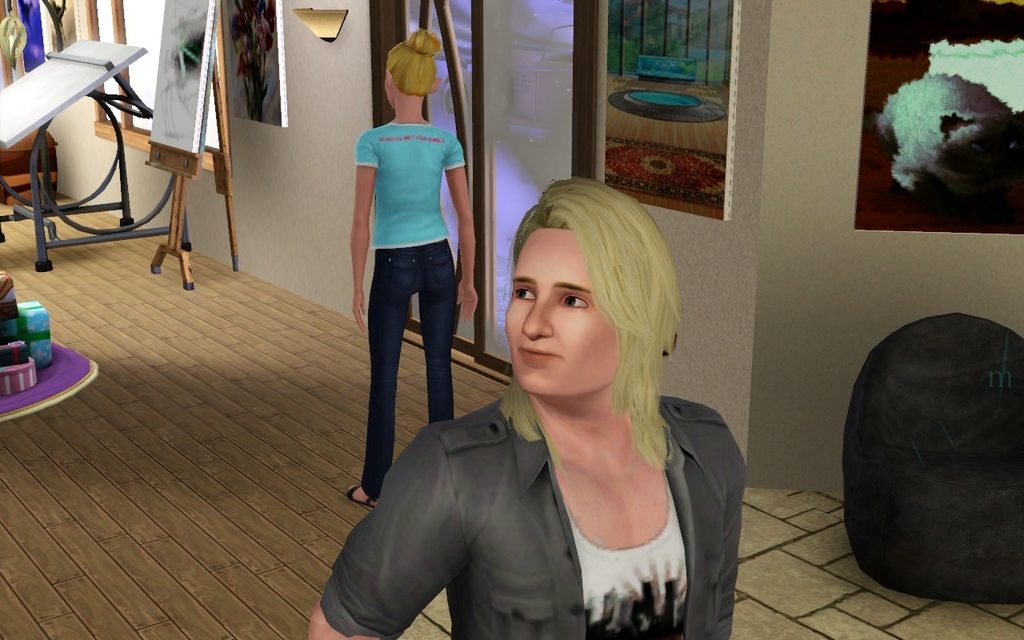 Much better.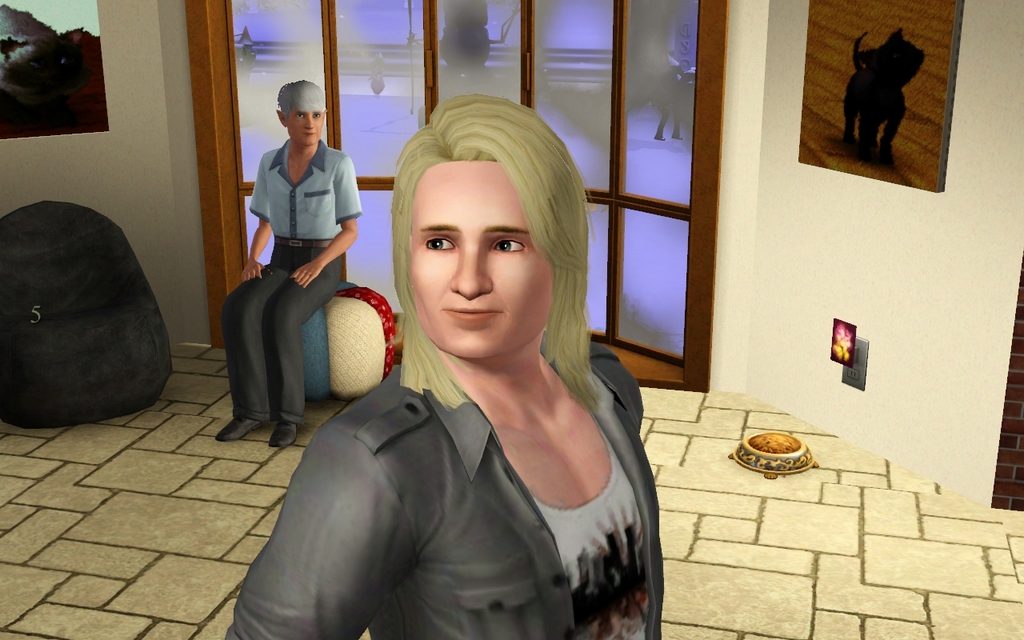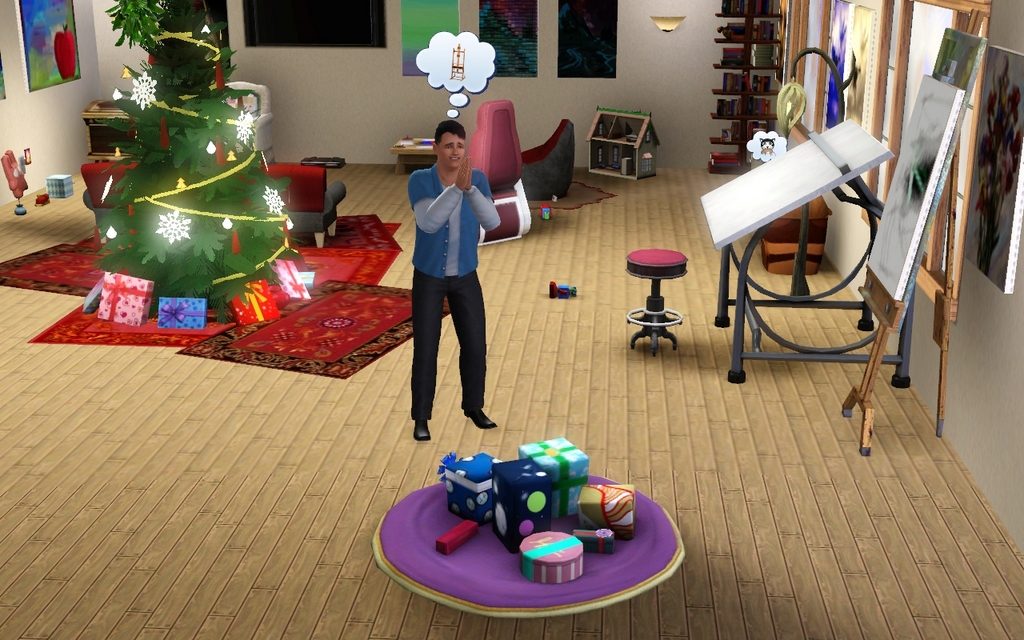 No one seemed to be interested in the presents anymore, so Eric opened the rest. He managed to get about five easels.
Erica stayed the night.
They´re still at it!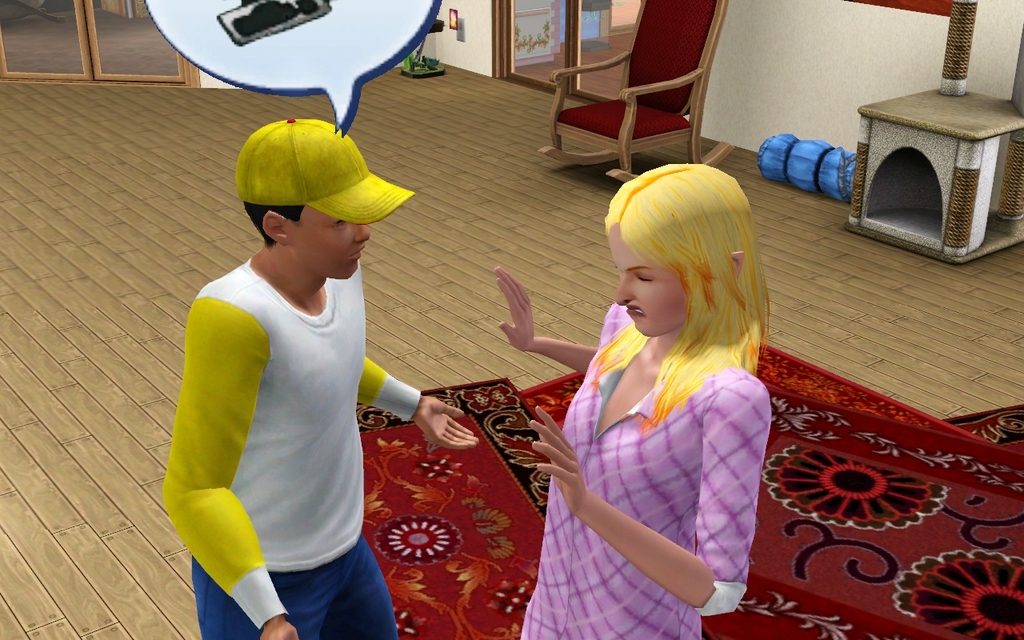 Eric is flirty now, so he flirts! Celia doesn´t like it.
Eric: Aw, come on, don´t be like that!
Celia: Ew.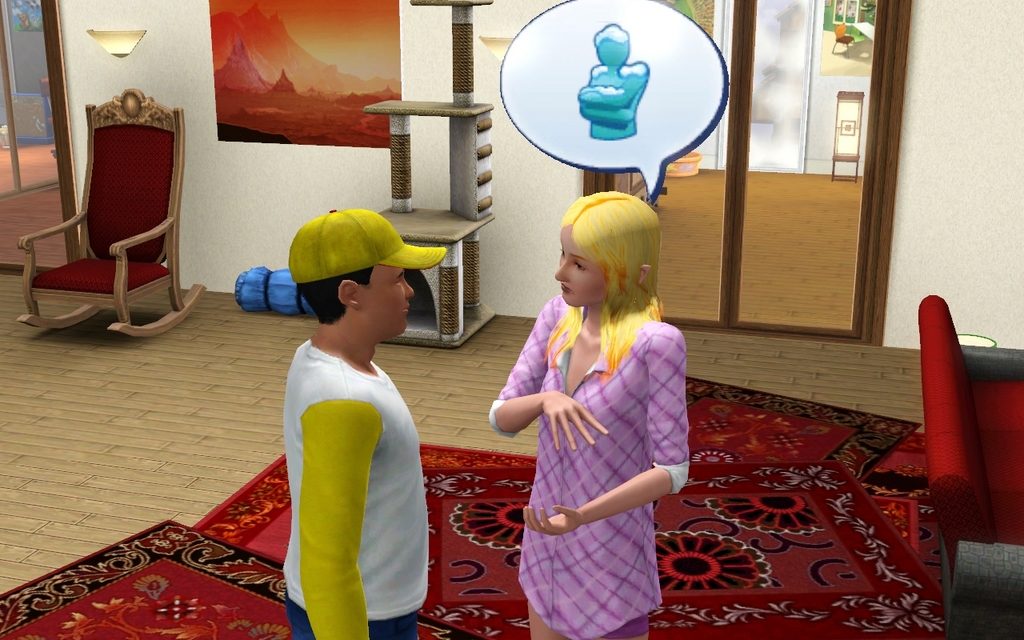 Celia: Let me describe how much I don´t have the hots for you.
Eric: You´re a cold-hearted person.
Celia: EXACTLY!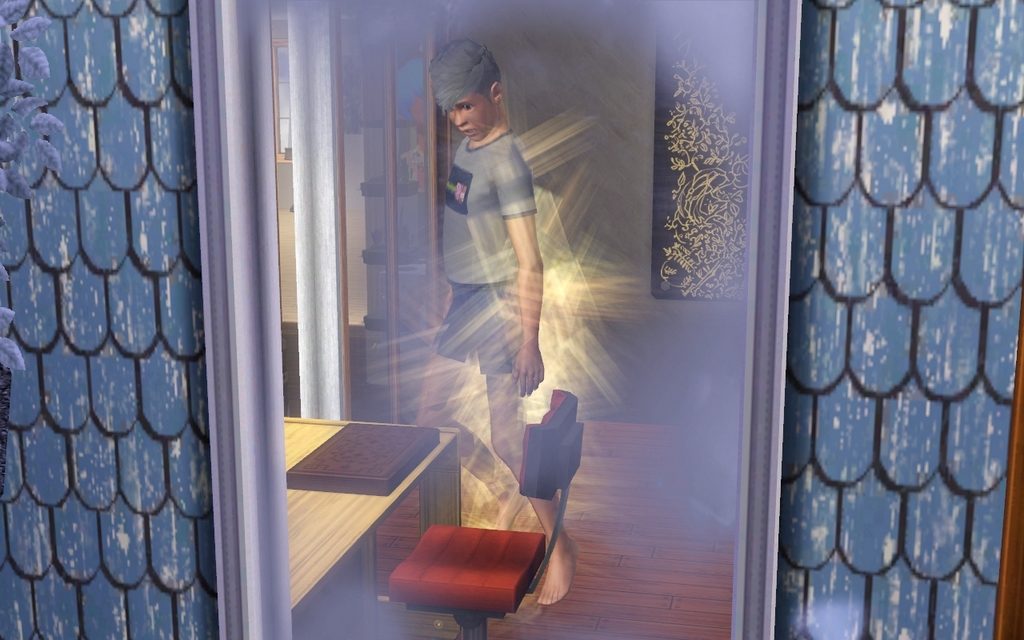 And Jan´s time is up.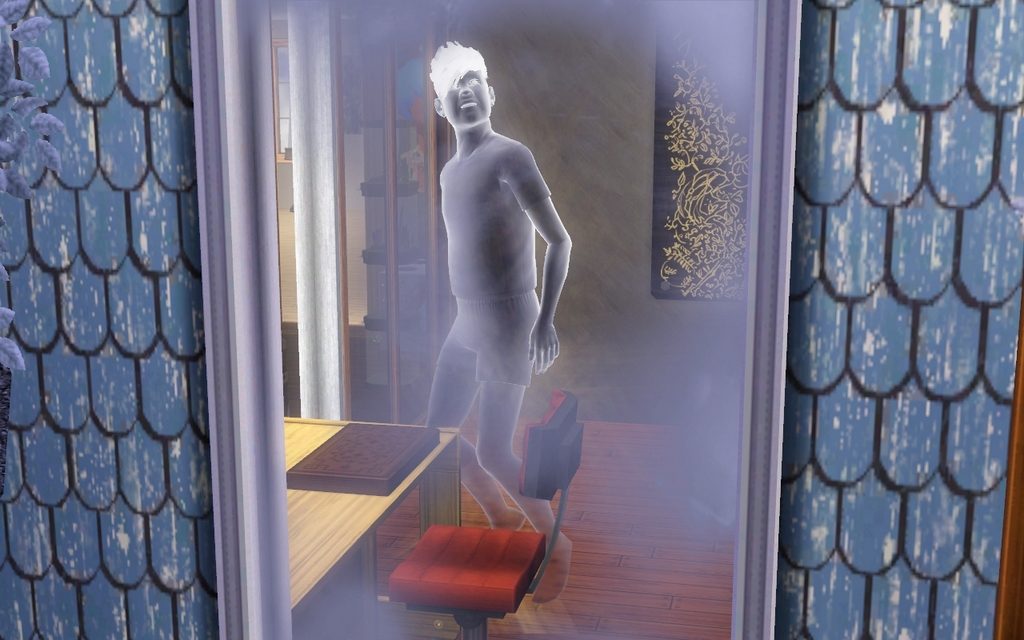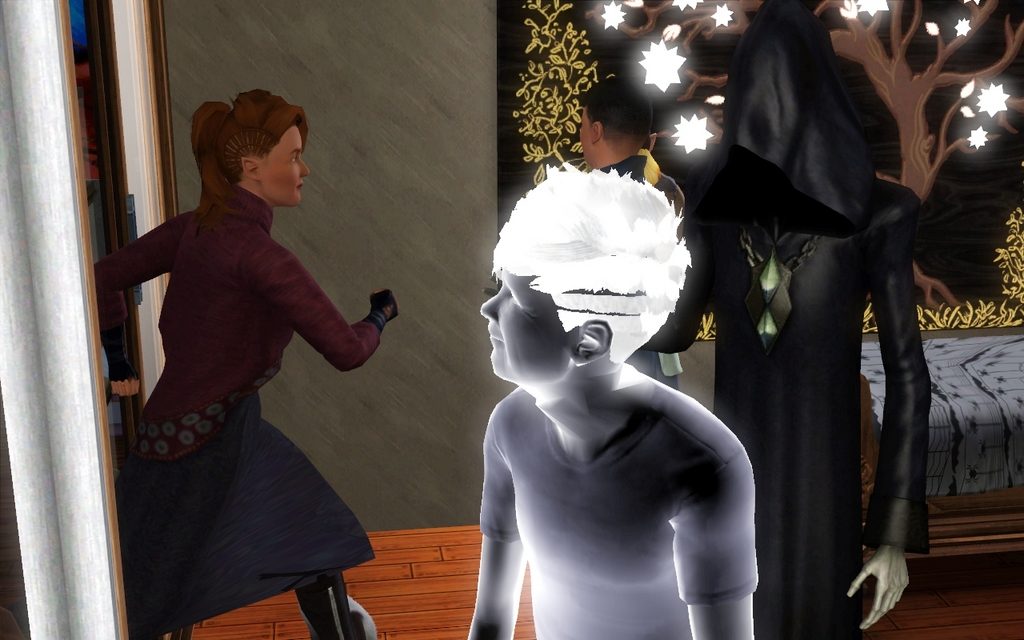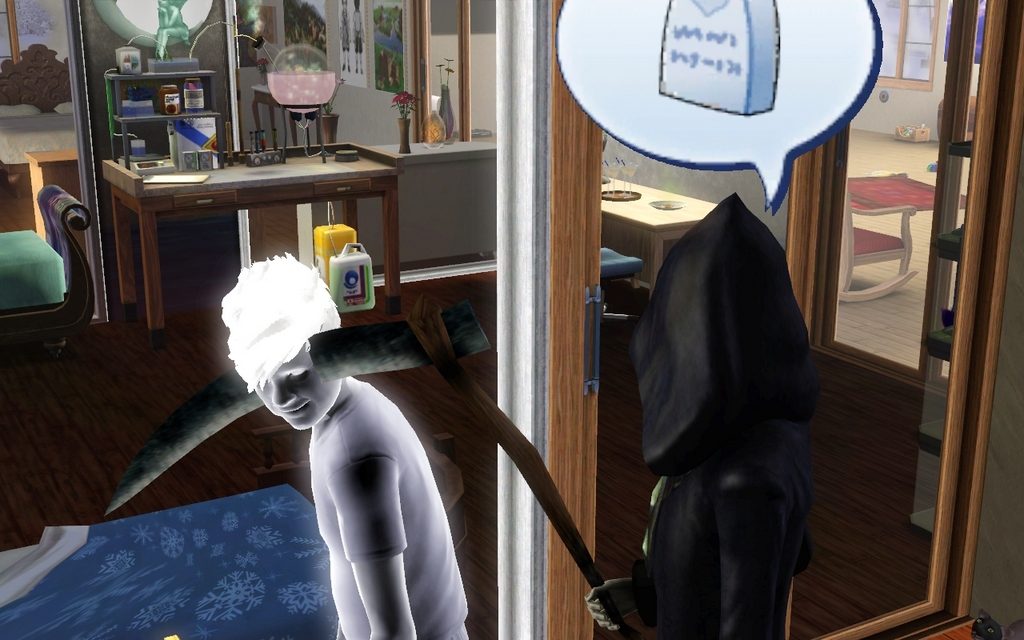 That looks uncomfortable.
Jan: No worries, I´m already dead.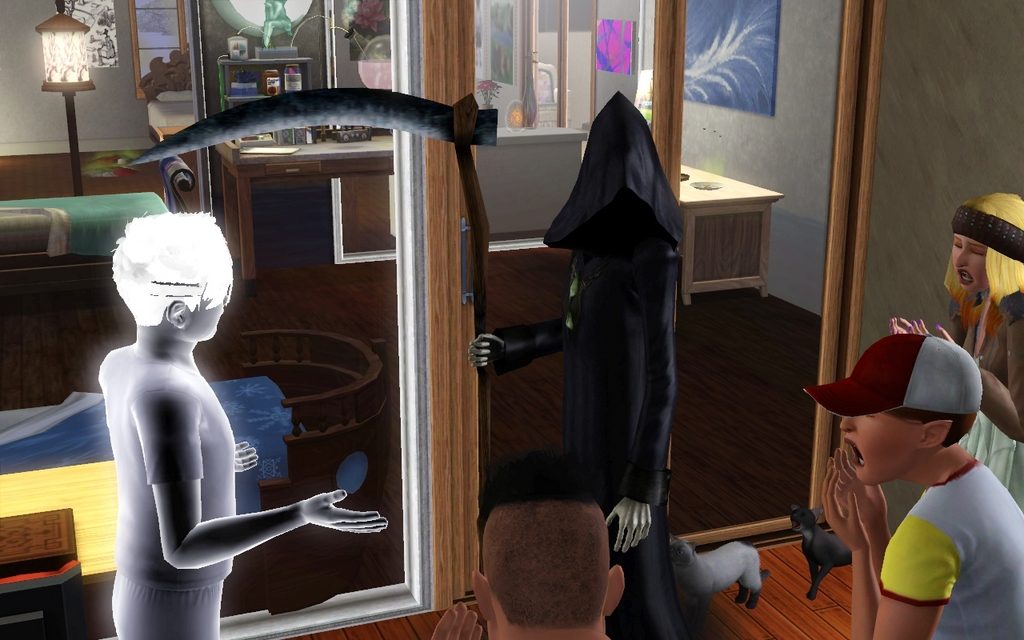 Grim: THEY SEEM TO REALLY CARE ABOUT YOU. AWFUL RUCKUS.
Jan: Well, what can I say…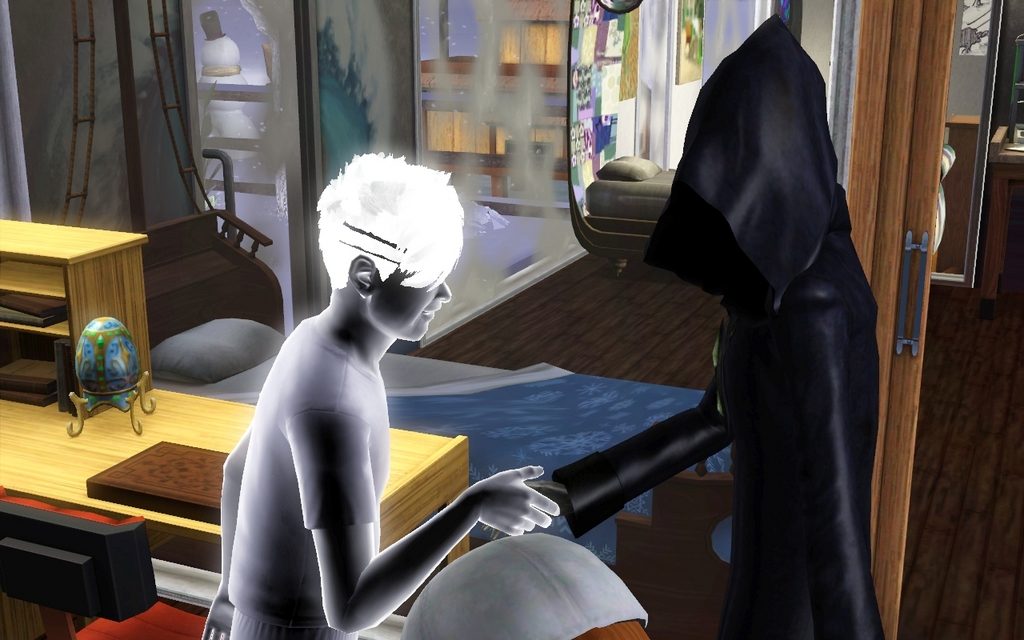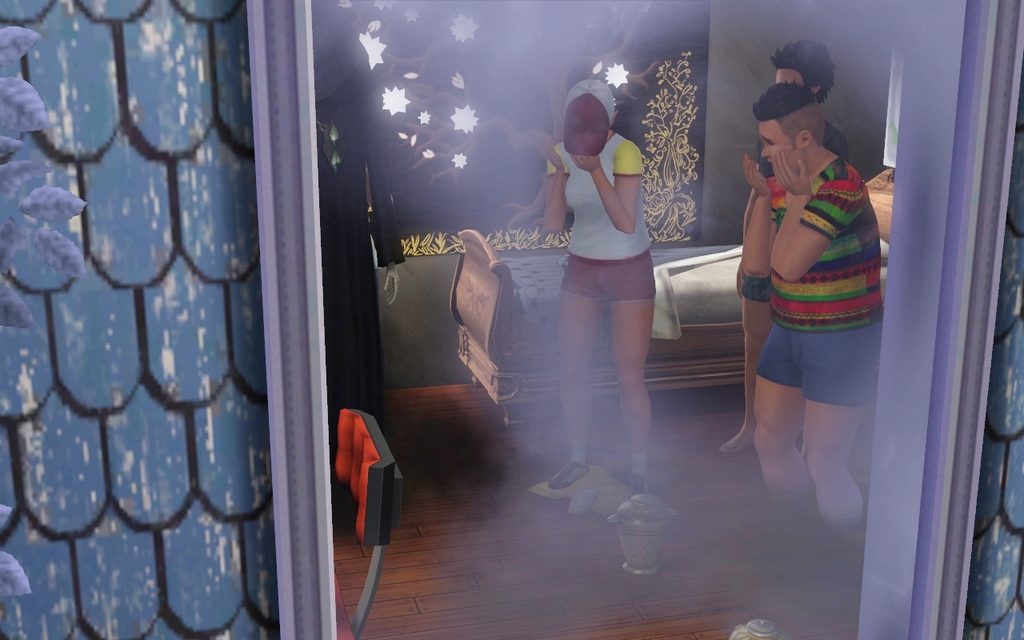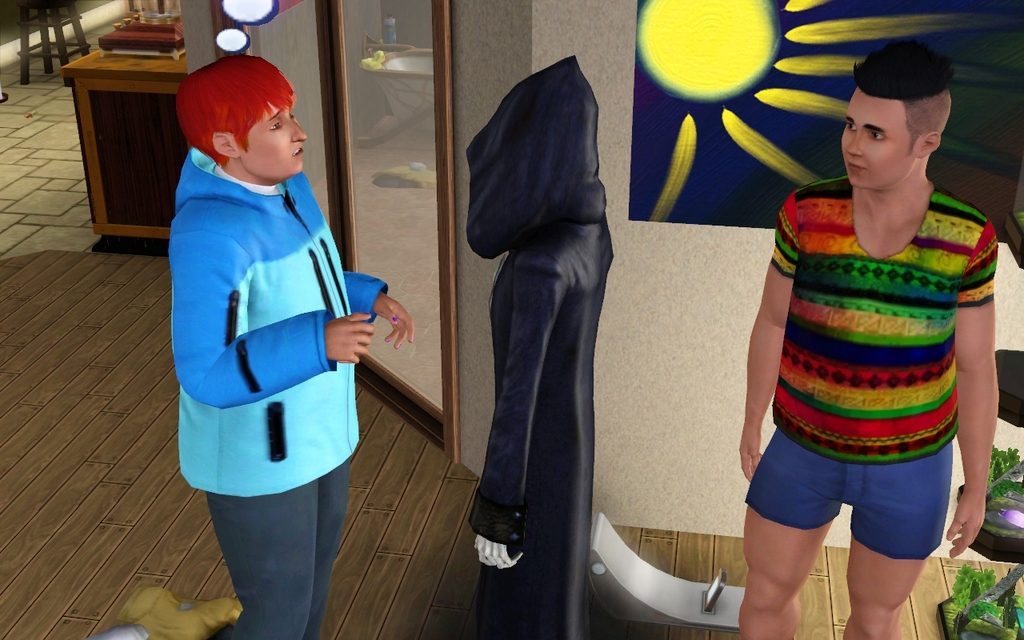 Conall was stuck and came to late.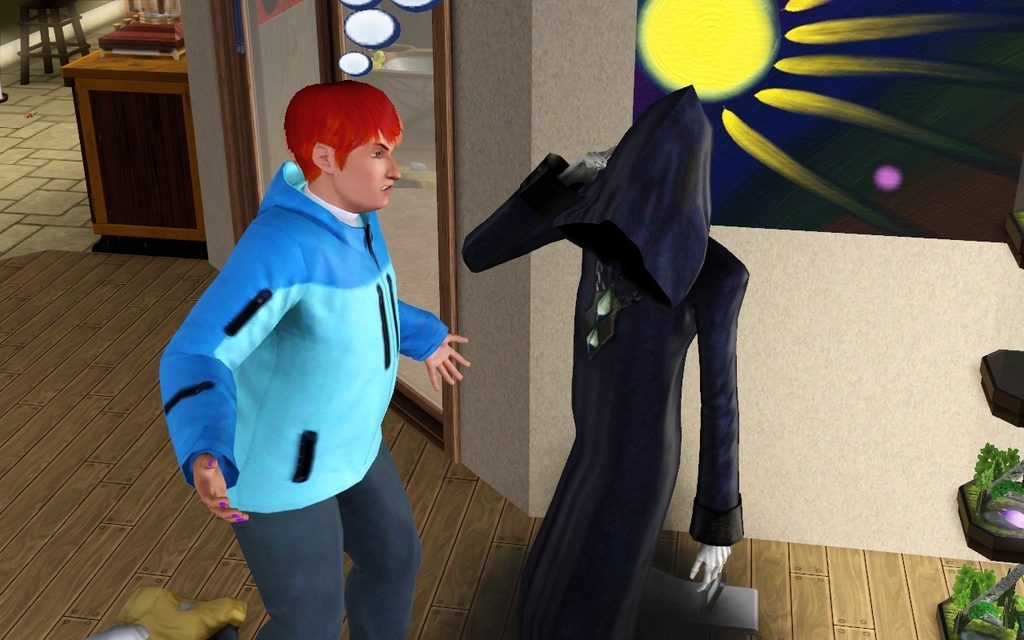 He seems to be really angry.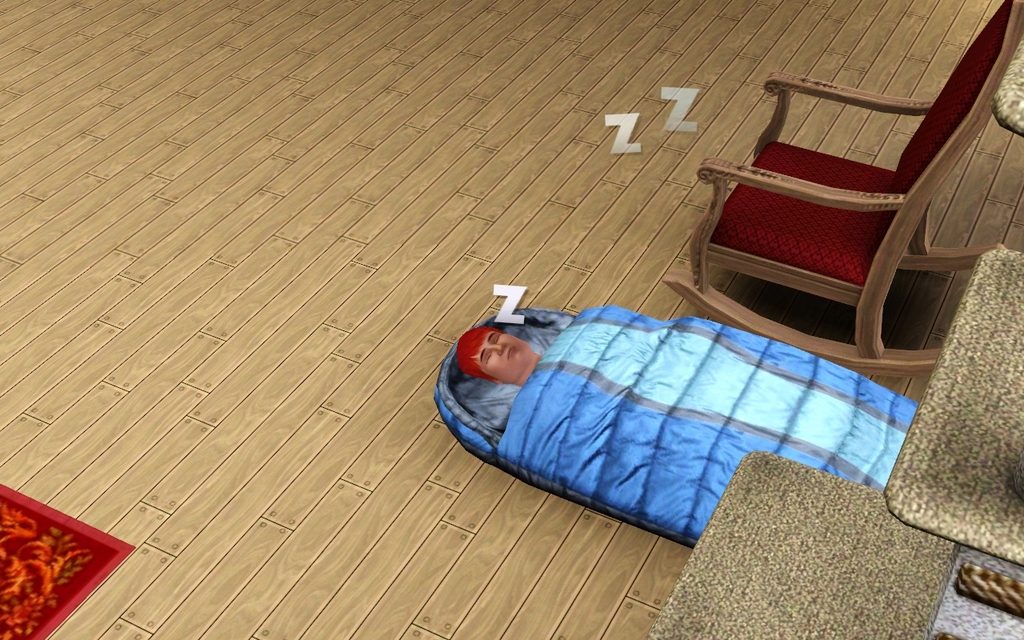 And doesn´t sleep in their bed anymore. My poor Conall!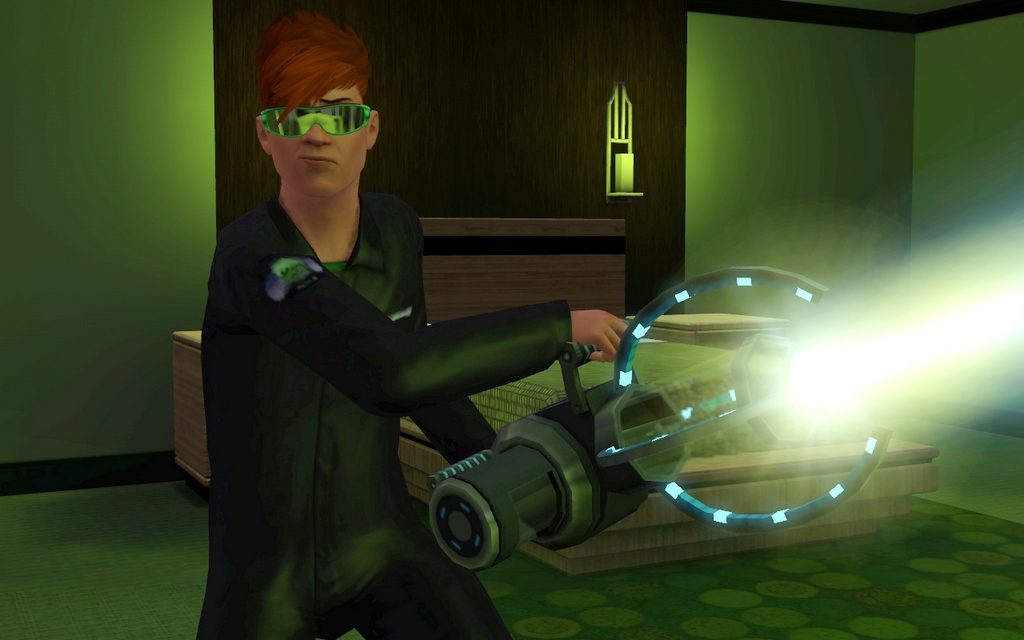 Goodbye Jan! You are an awesome sim!