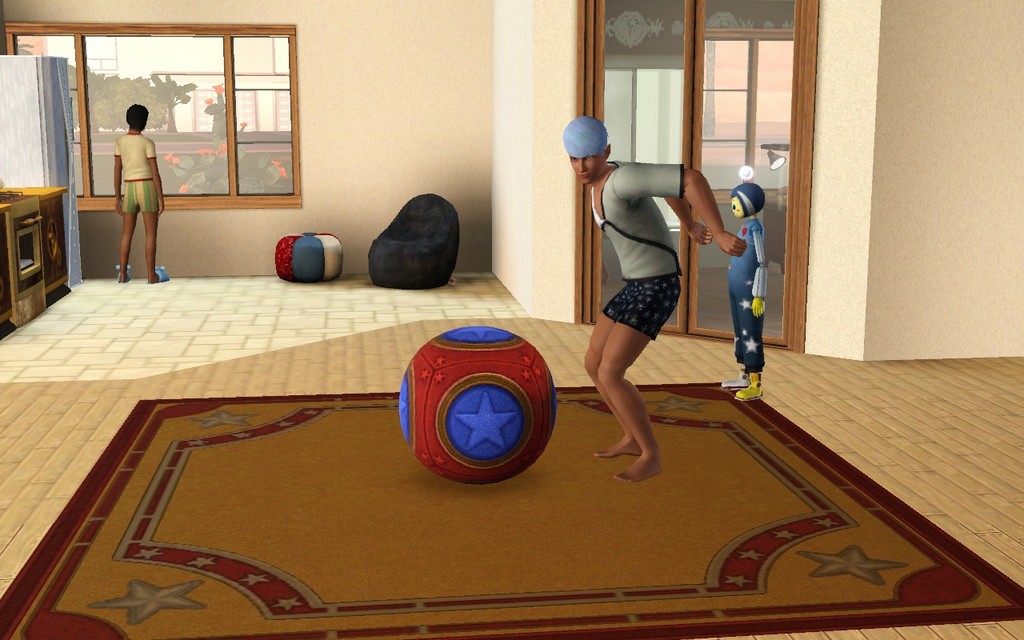 Jaron got some really cool props.
Jaron: You looking?
Yes, gorgous. Ahem. Flirty sims.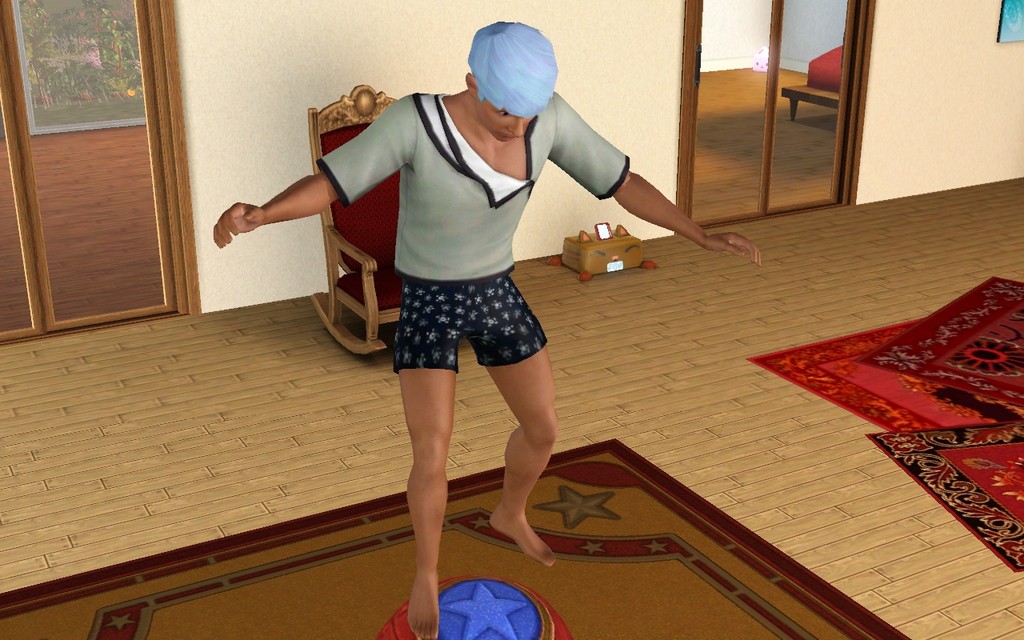 Jaron: Whoops!
*Holds breath*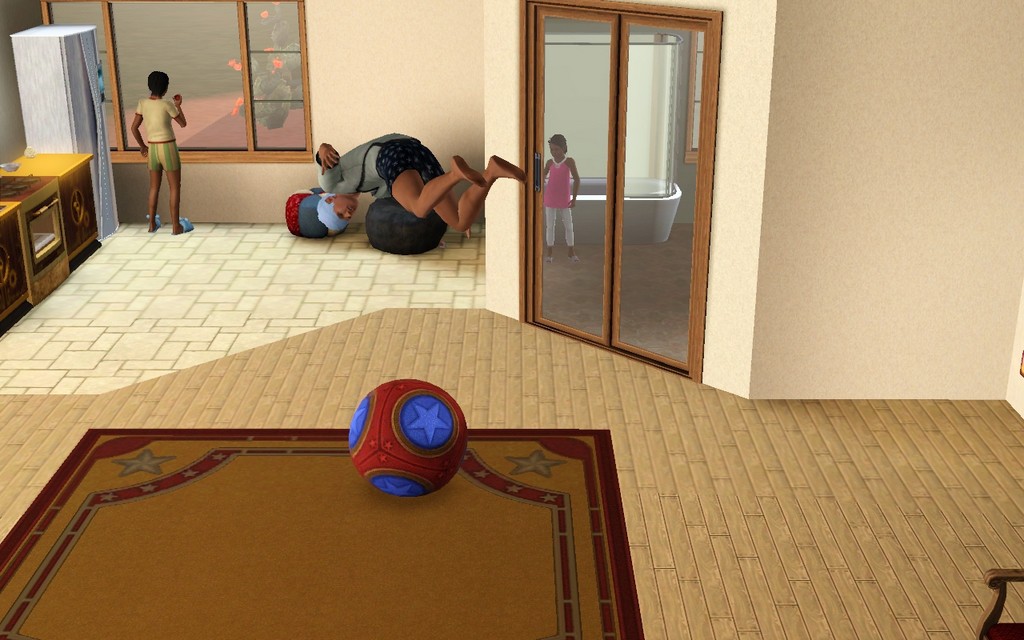 Jaron: Hepp!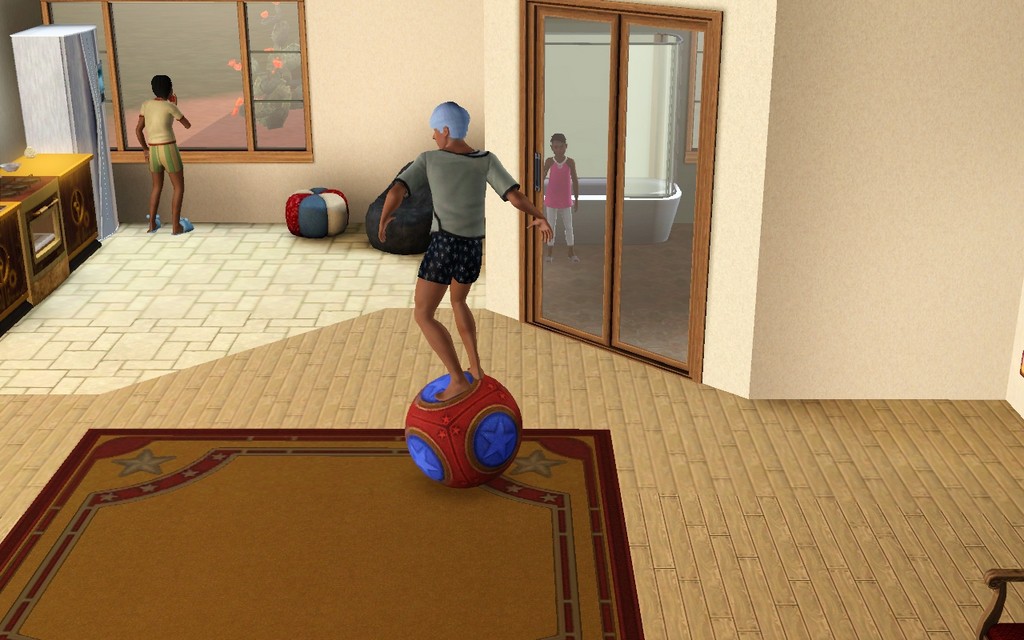 Can acrobats fail in the sims? Jaron certainly never does.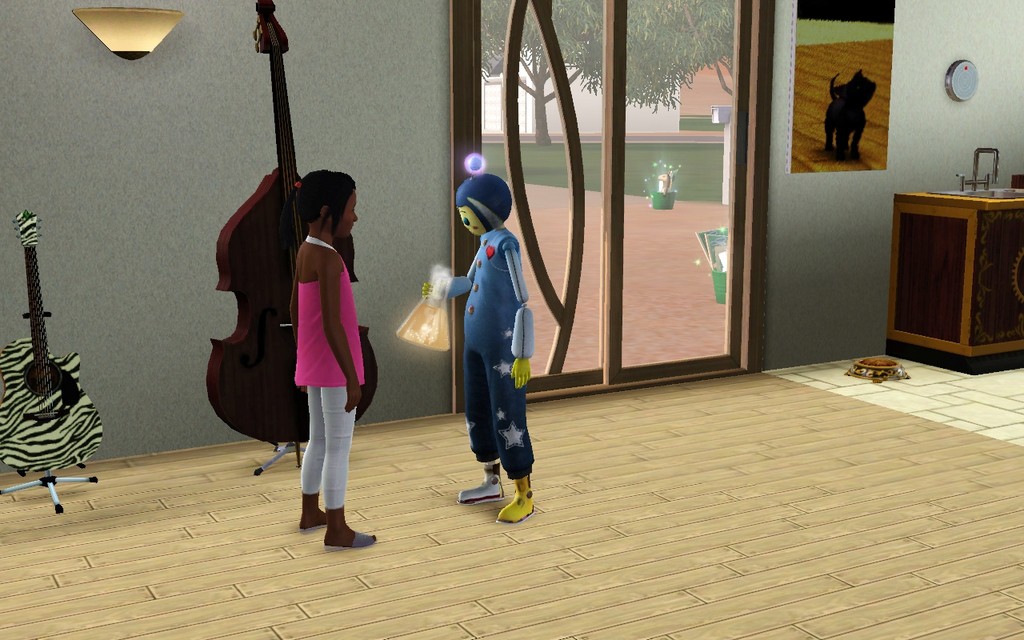 And he made a special potion!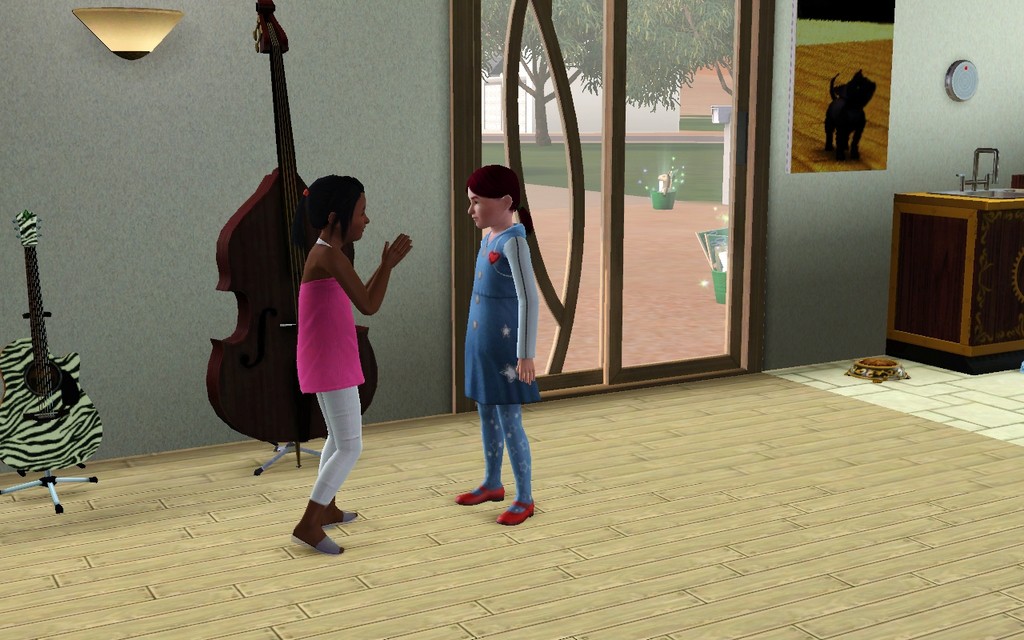 Amber: That´s so cool!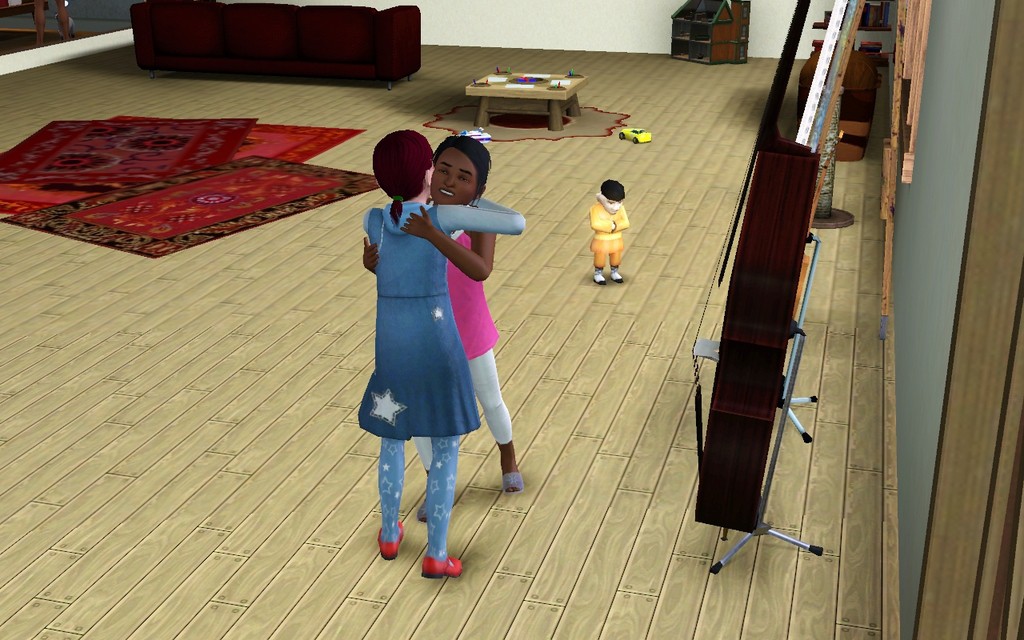 Star is brave, a bookworm and a vehicle enthusiast.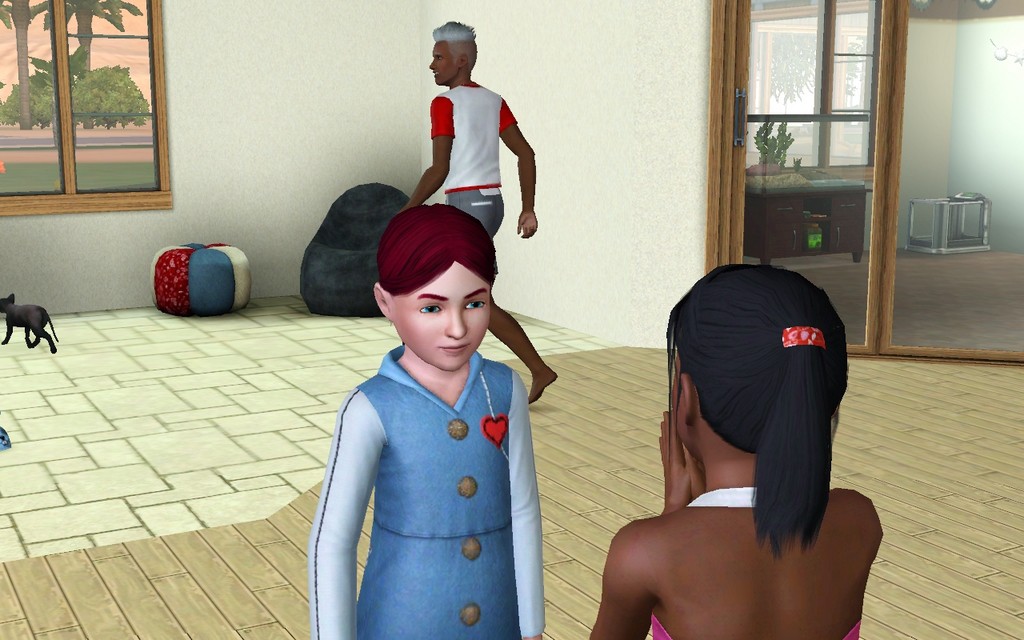 Paul: Another kid? I´m cool with that.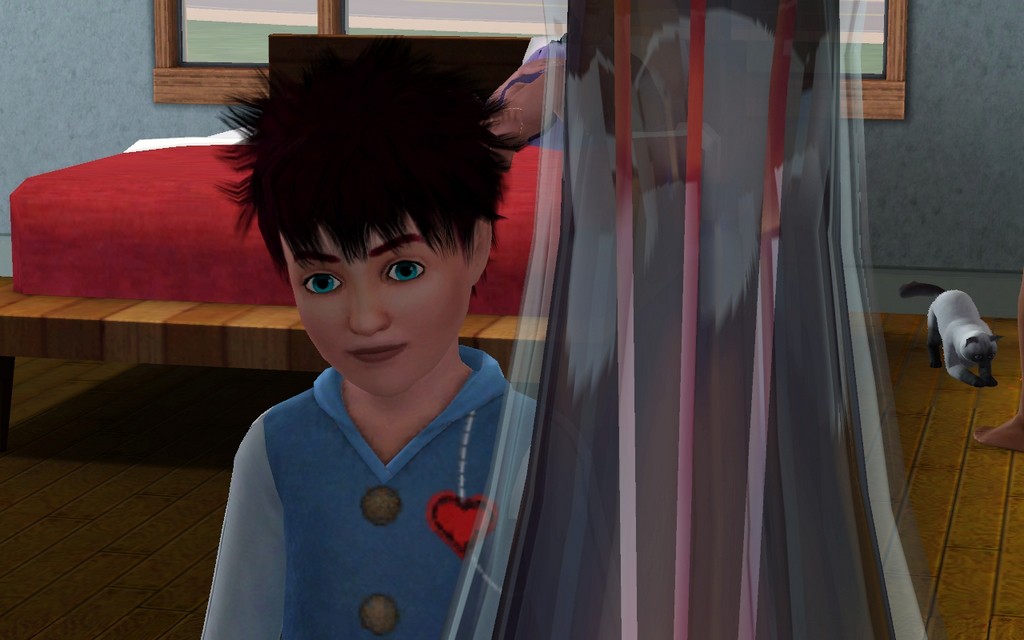 I got a tomboyish vibe from her, so I changed her hair to this.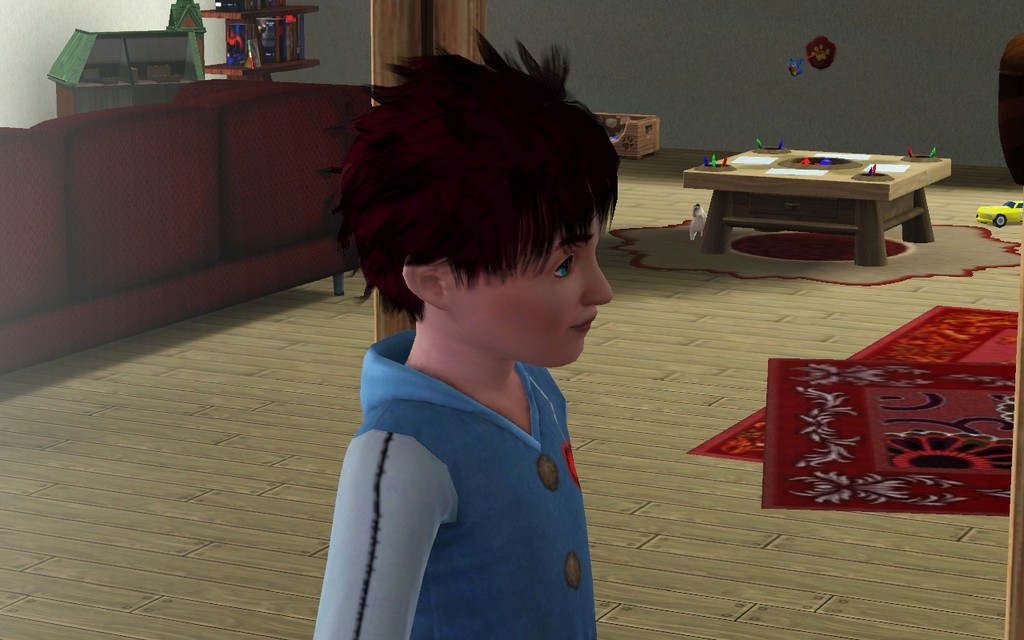 Star got the potion early in the morning and couldn´t go to school that day. I was afraid, she caught Jaron´s bug, but it was only that one day.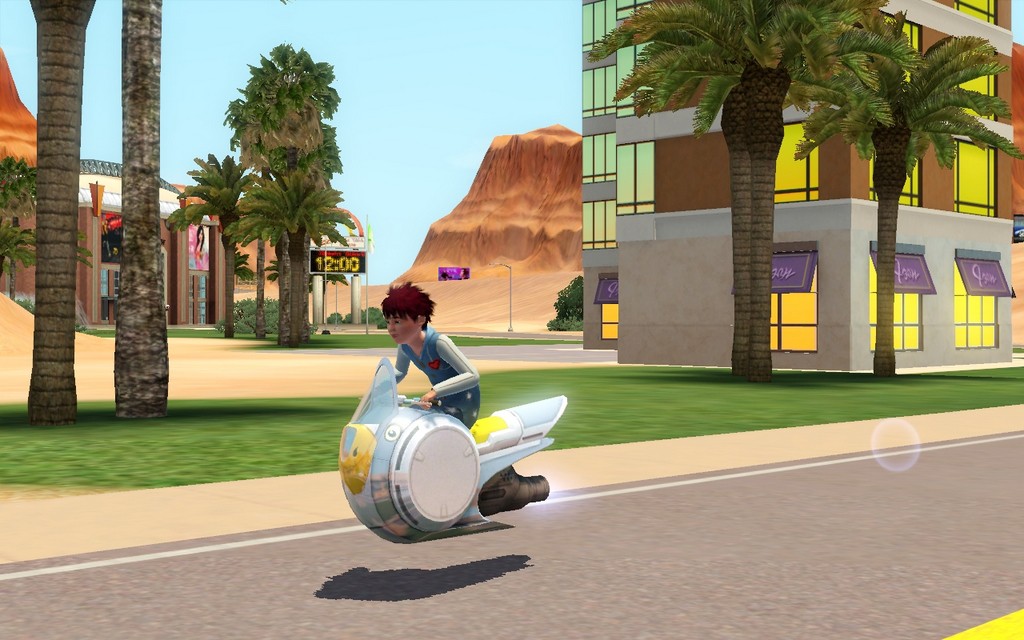 So she explores the city a bit. I bought two of these things for the children. Lucky Palms is pretty spread out and it always took them ages to go anywhere.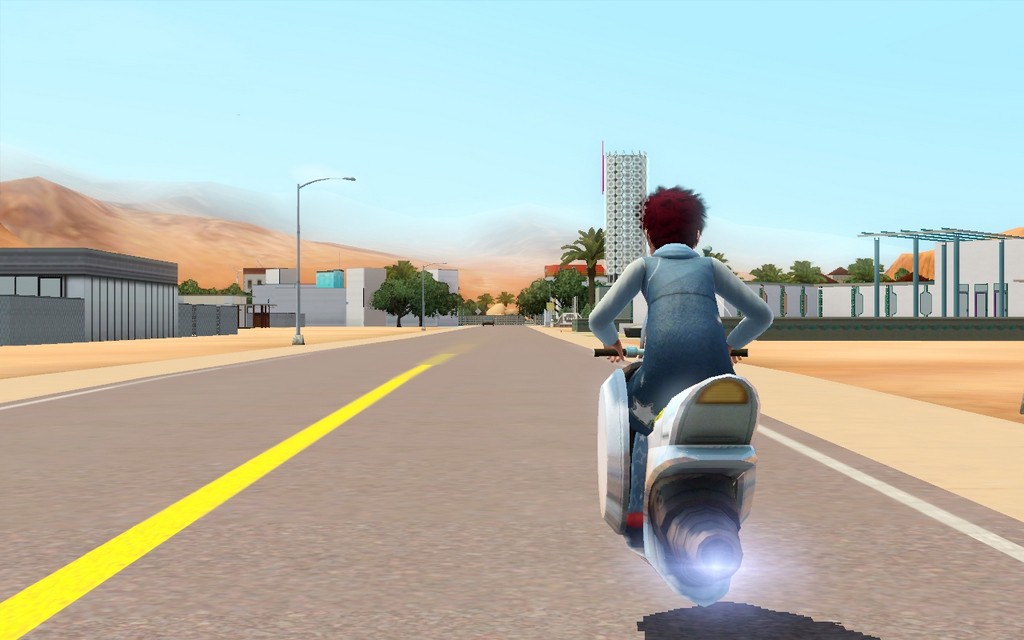 I love this picture. Can you tell?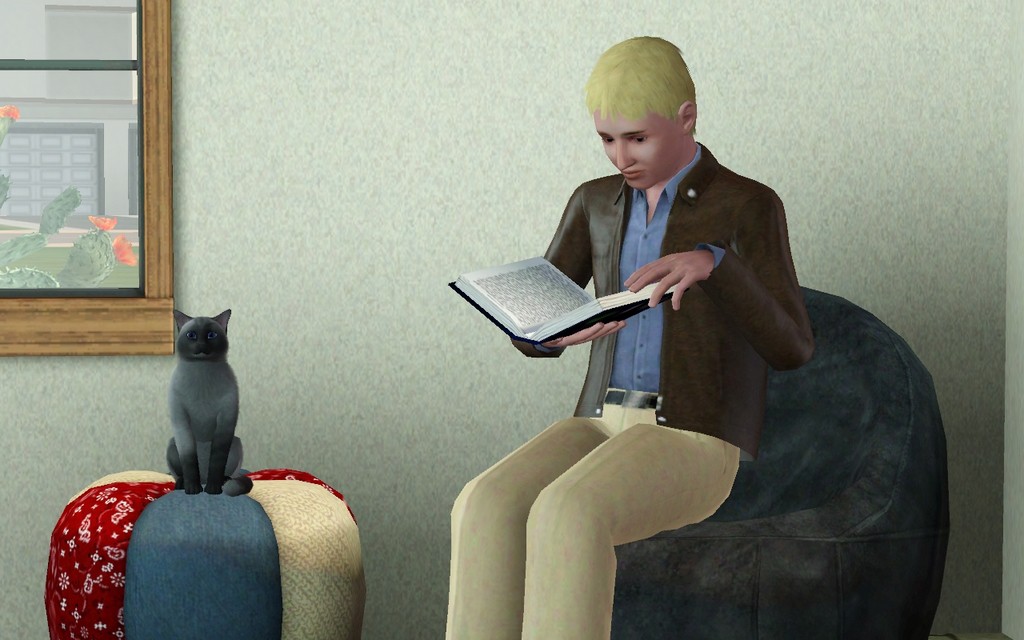 Photographed mainly because of cat. Hi, Sybil!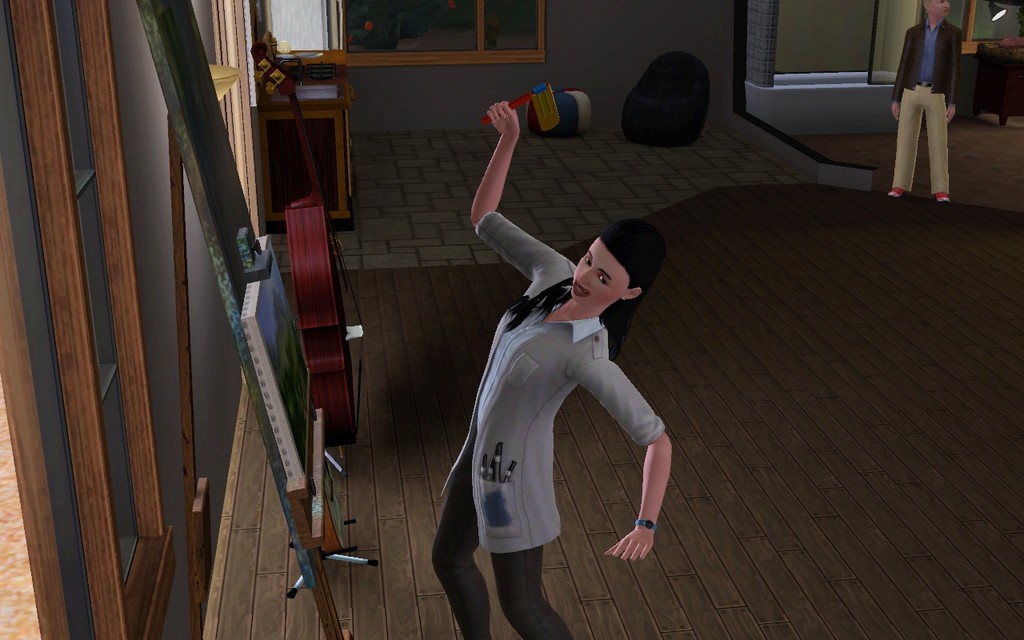 Uhm. I get the popups. But then I forget about them.
So my founder has no party for her adult birthday.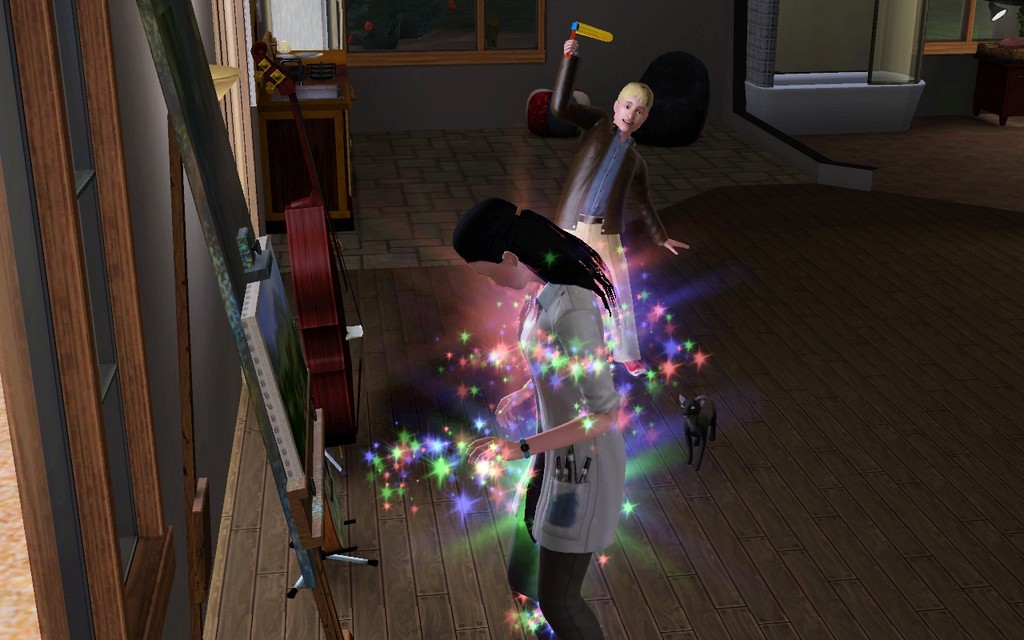 But she doesn´t seem to mind.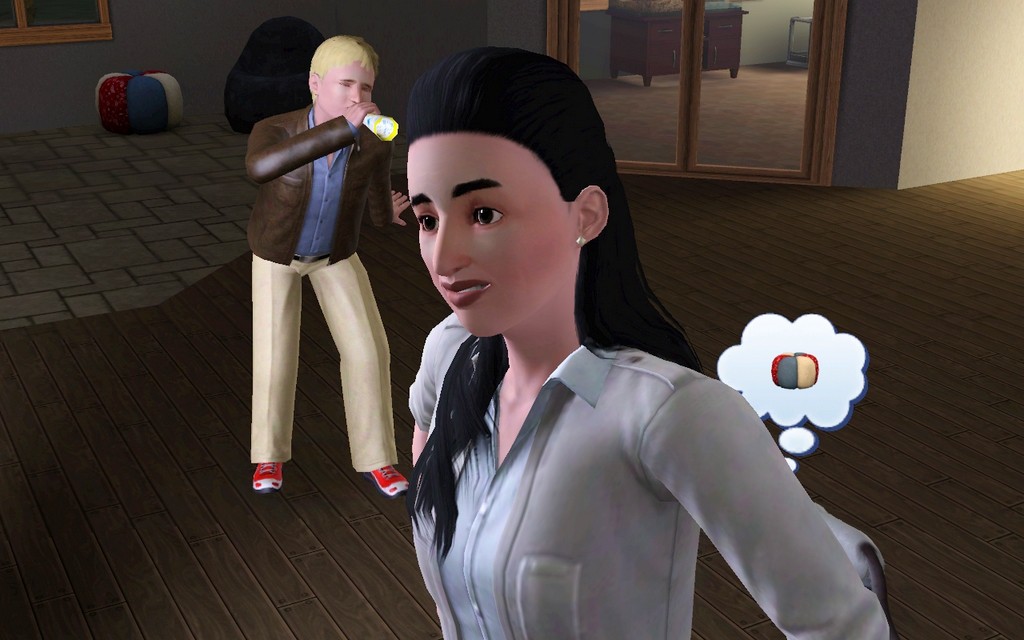 Violetta: Still not bad, huh?
Right you are.
No midlife crisis either.