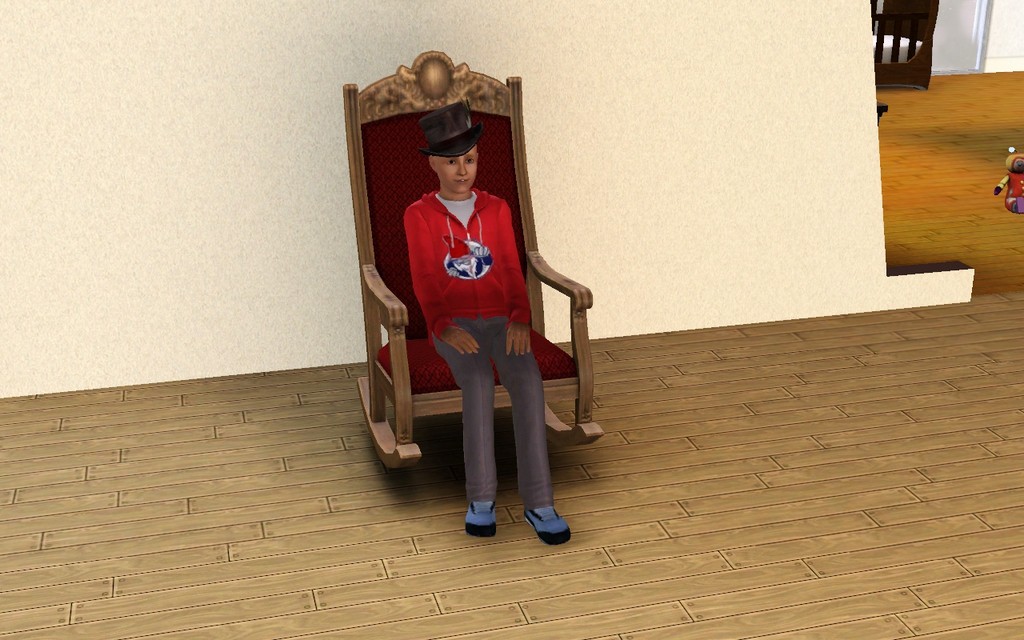 Who´s that, you my ask?
Well, Violetta and Paul had to hire a babysitter because they are going on an important date!
Of course, it has to snow. But the view is still pretty.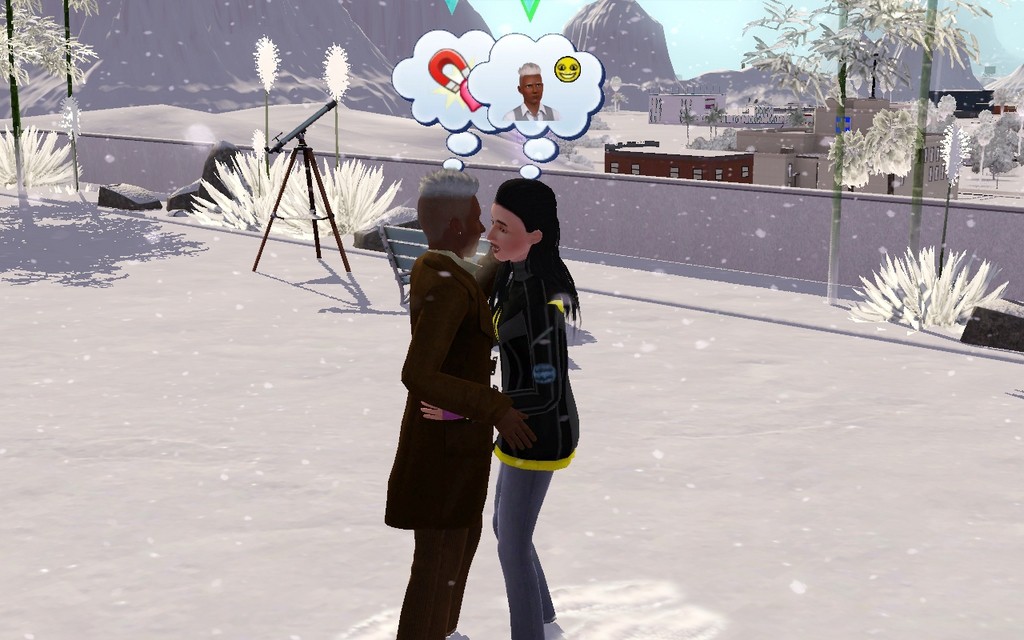 Violetta: So… I think, you are really a great guy…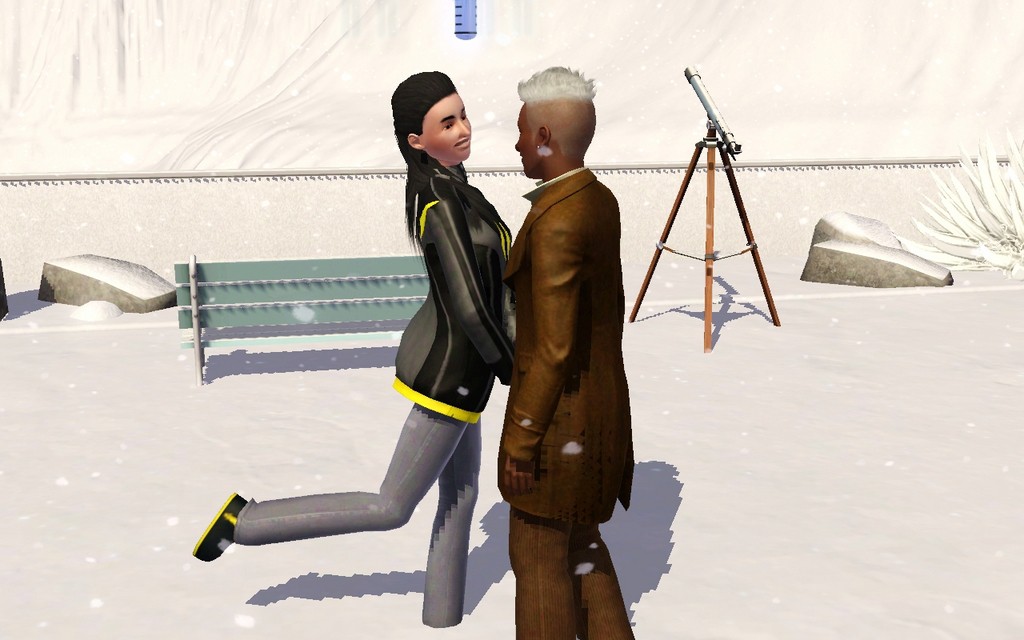 Violetta: …and, you know…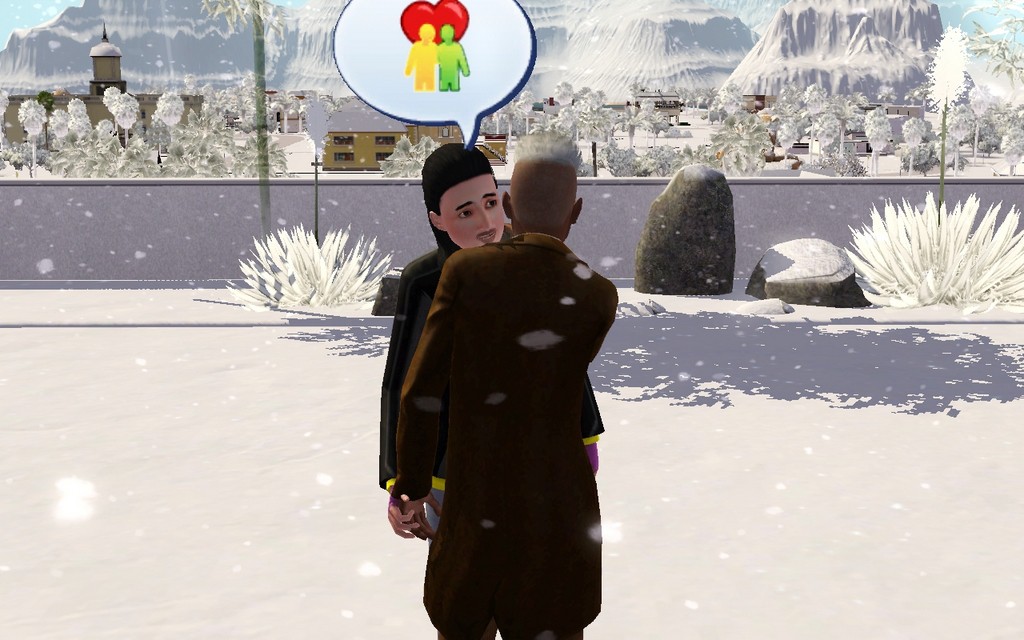 Violetta: What I mean is… wanna go steady??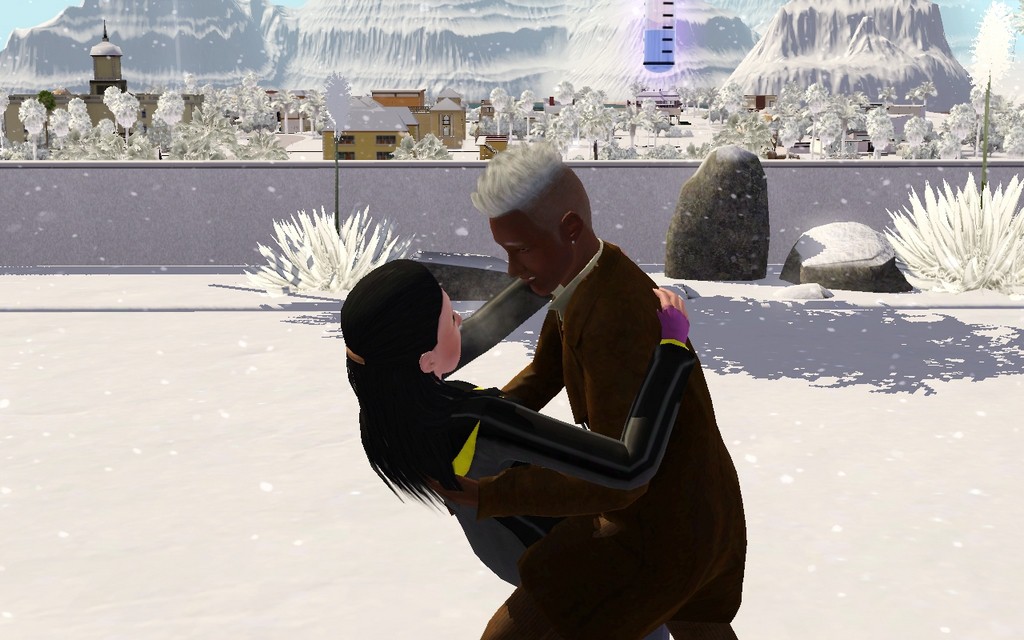 Paul: Considering we just left our THREE children with an untrustworthy babysitter, that´s a GREAT idea!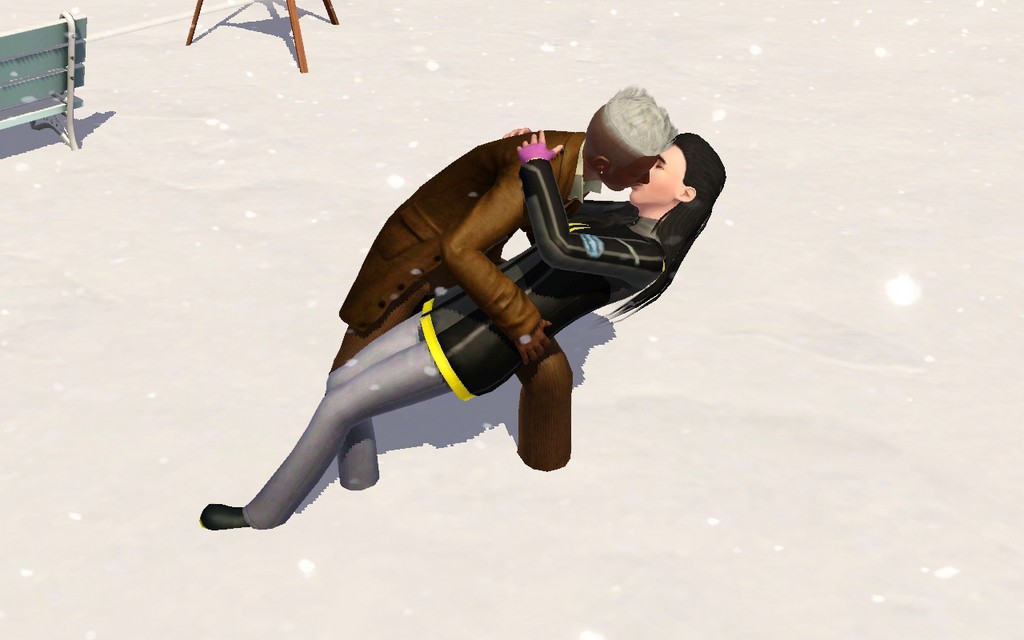 Smooooooooooooch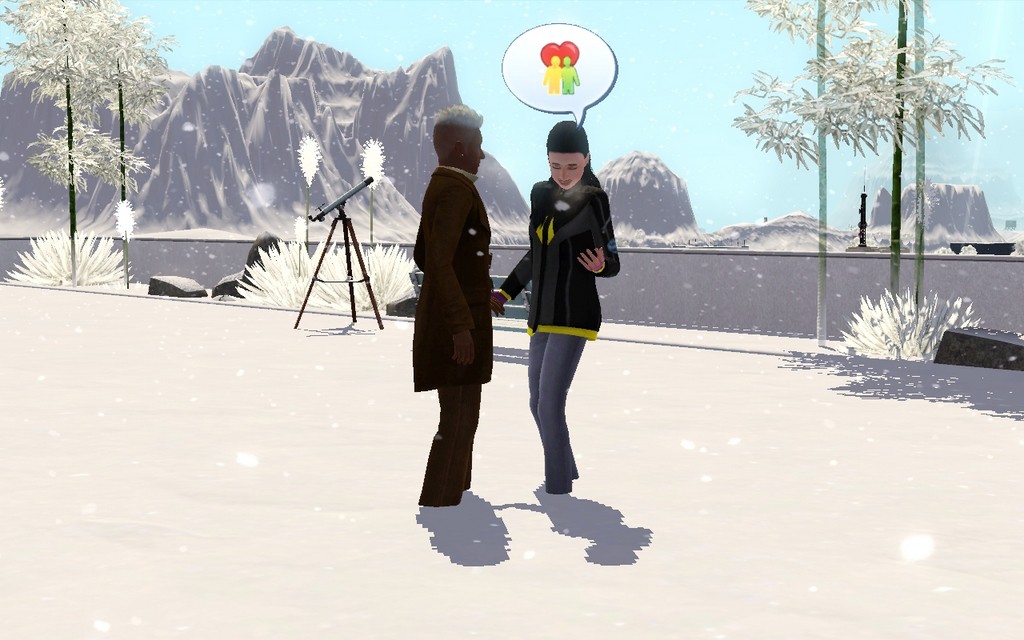 Violetta: So… now that you´re my boyfriend…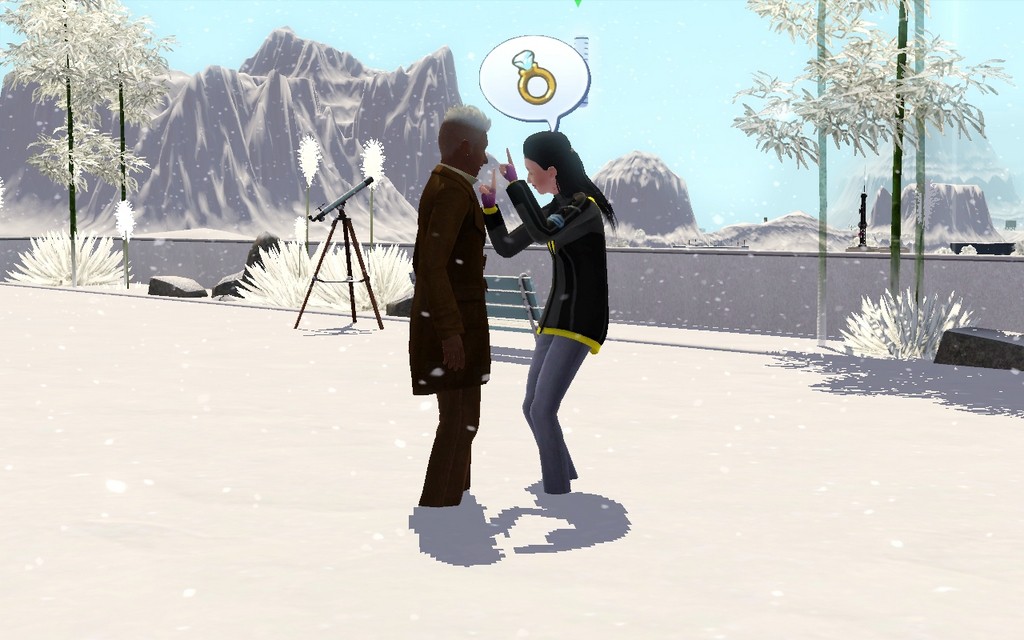 Violetta: … I think, I have a ring here somewhere…
Paul: Did you lose it in the snow?
Violetta: NO, silly! I mean, do you wanna marry me?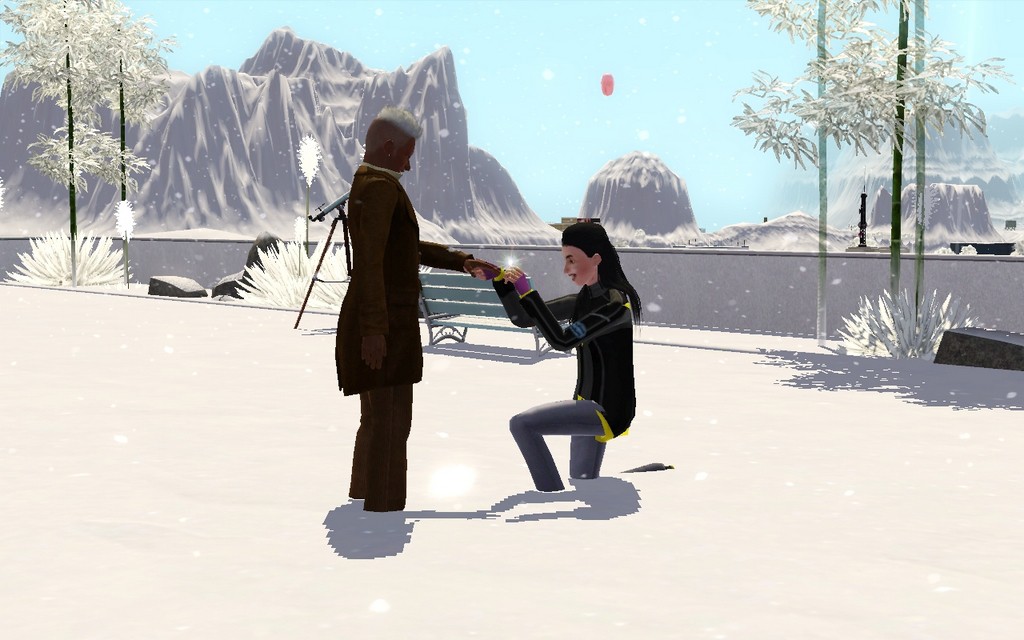 Paul: … yes.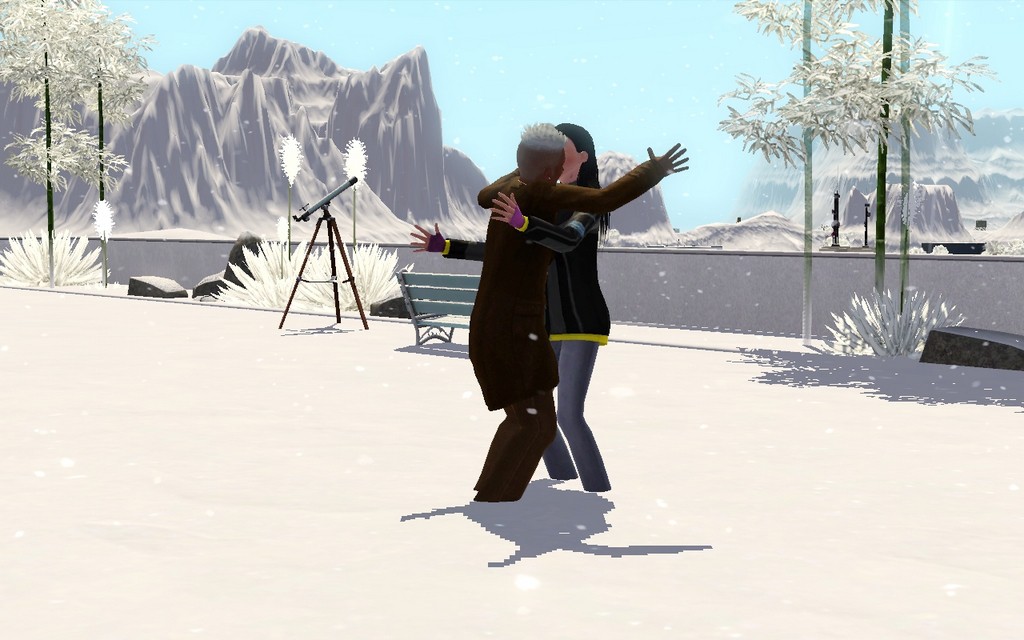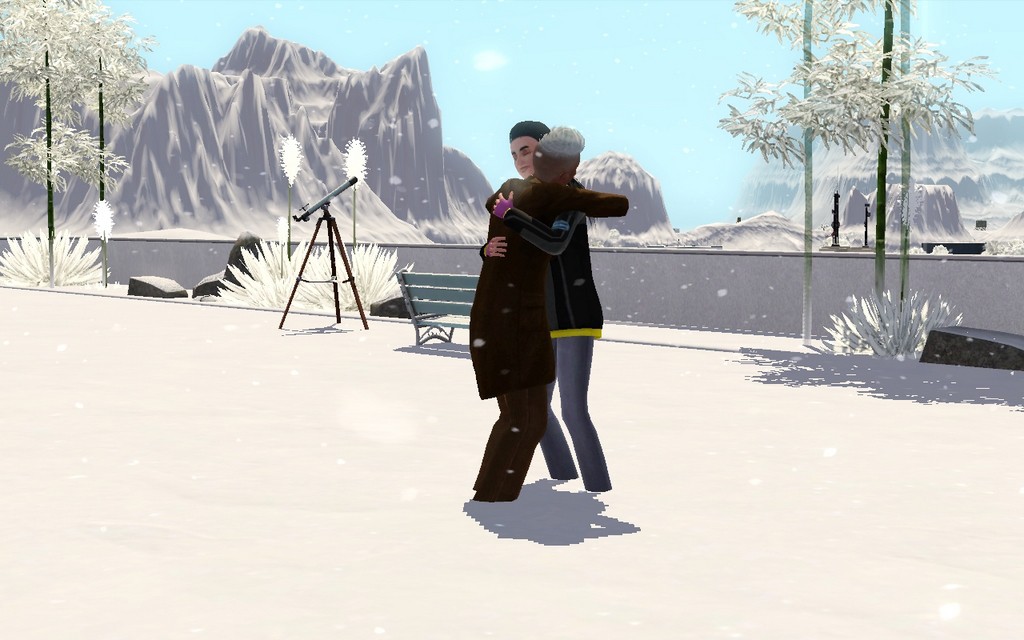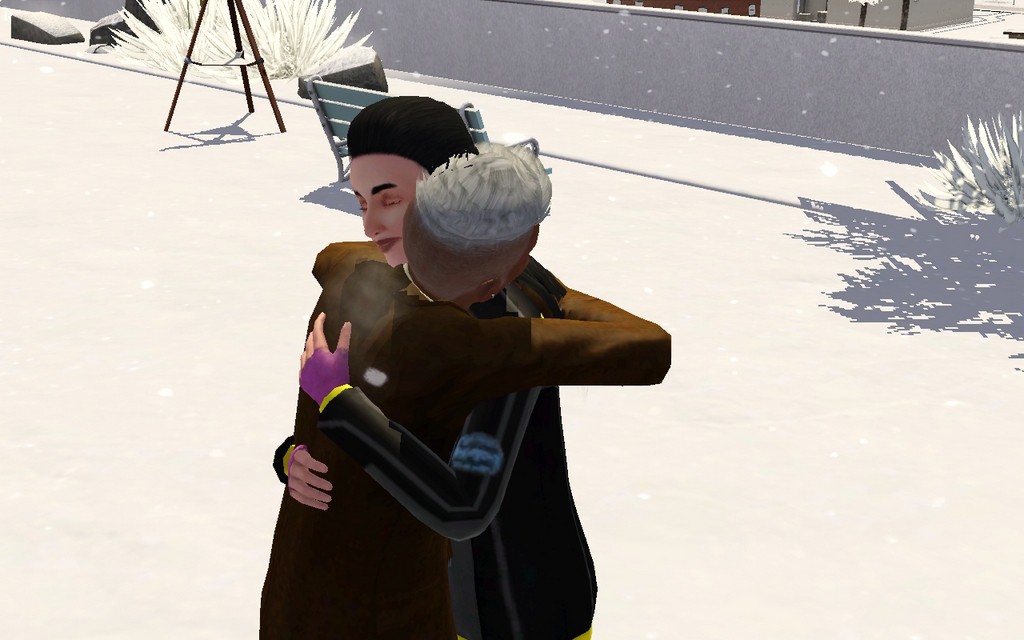 And this is how Violetta and Paul got engaged.
Meanwhile at the barn, the babysitter was actually doing very well.
(I have this weird glitch, where the toddlers queue up the block box, then wander out of the house, plop themselve down, drop the action and wander back in after a while)
The babysitter was outside, building a snowman, but he immediatly put Amber in her outerwear and brought her back inside.
Then he bonded with the cats.
I got curious and checked him with mastercontroler.
His name is Jaron Panther, he´s flirty, a slob, unlucky and family oriented.
And he´s homeless. A poor homeless teenager is taking care of my pampered toddlers.
Ahem. Yes, I know. Just pixels.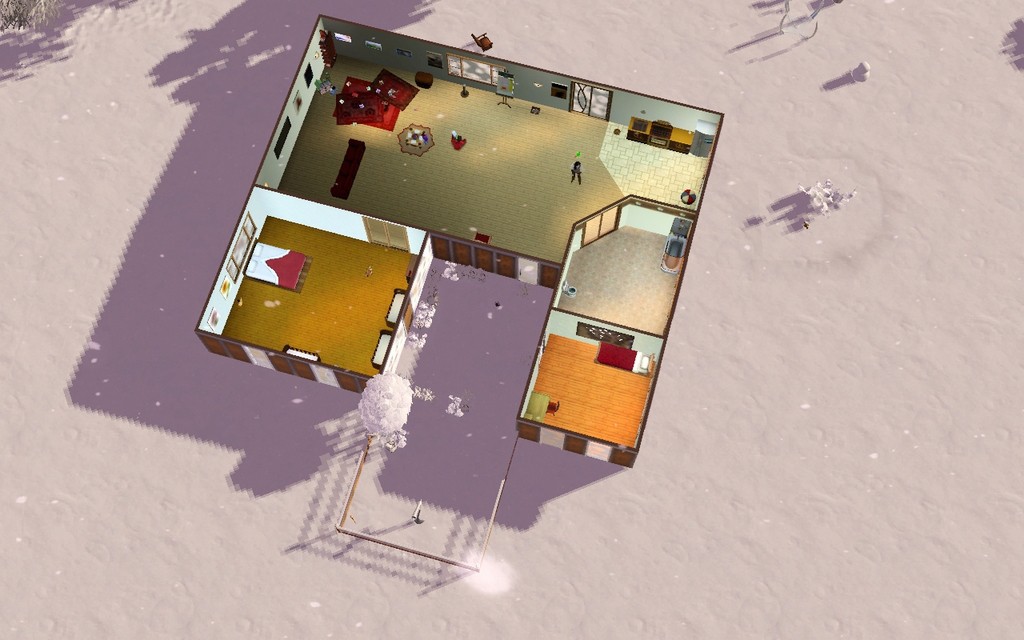 But I added him to the family and had to expand the barn again.