We had a gift giving party! I only have one photo, though.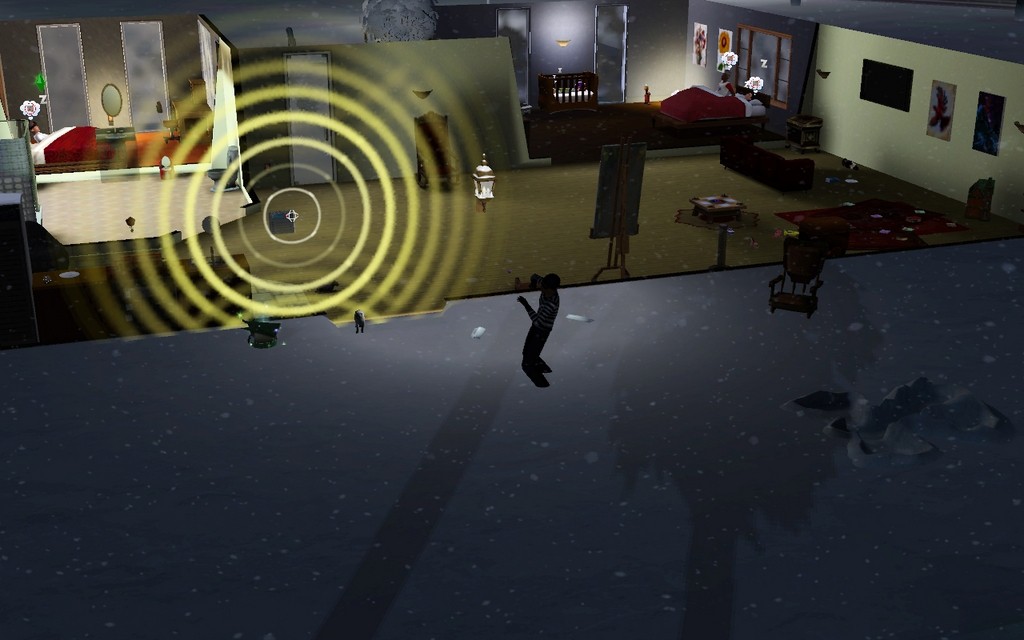 A party always wrecks havoc with my sims schedule. After they are finally all asleep, of course there is a burglary!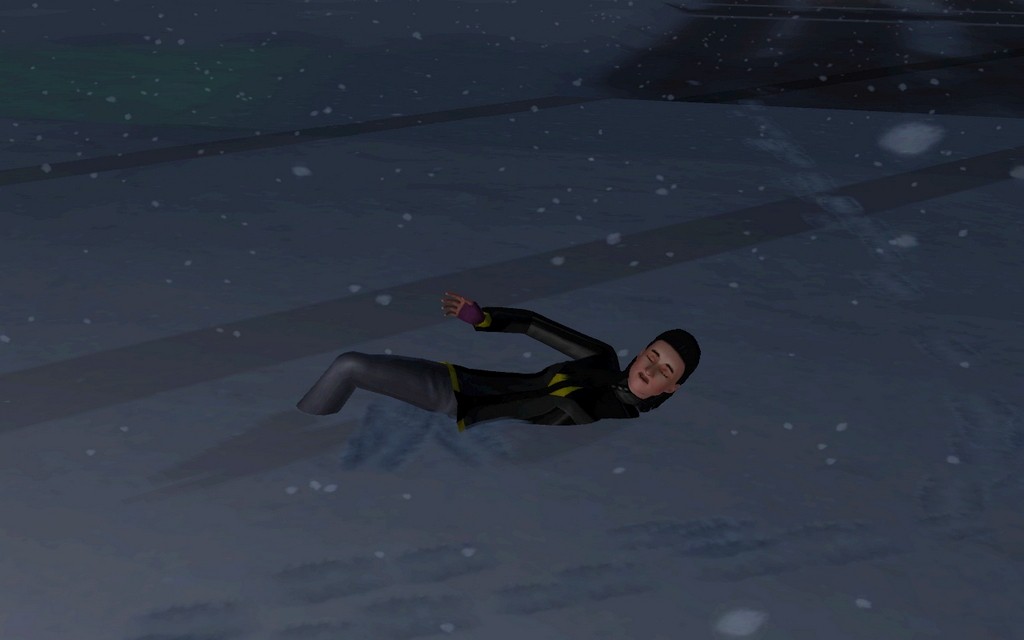 Coward Violetta comes to investigate and promptly faints.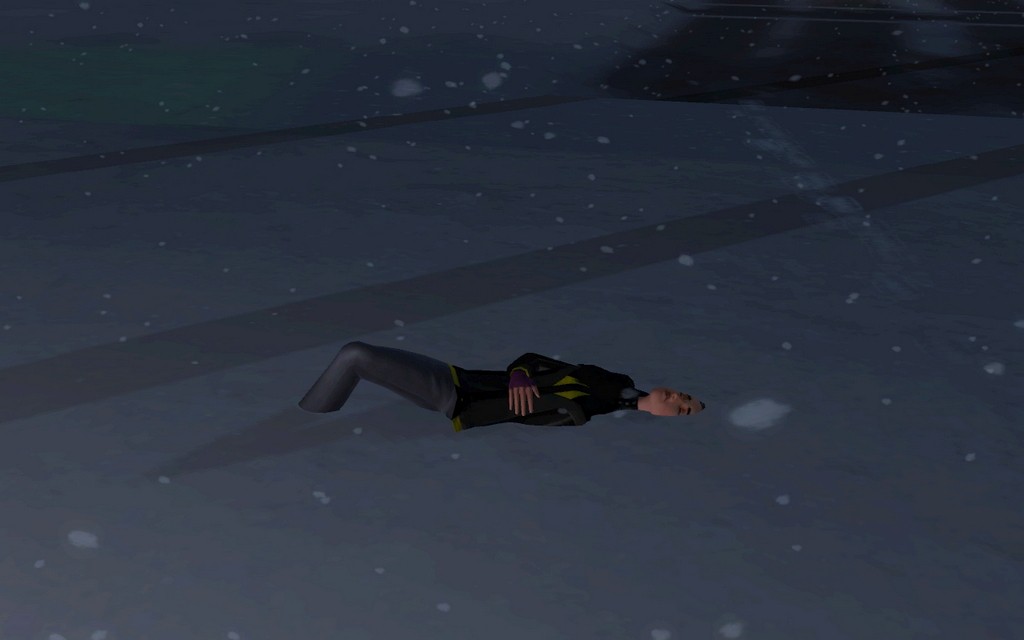 That must be cold.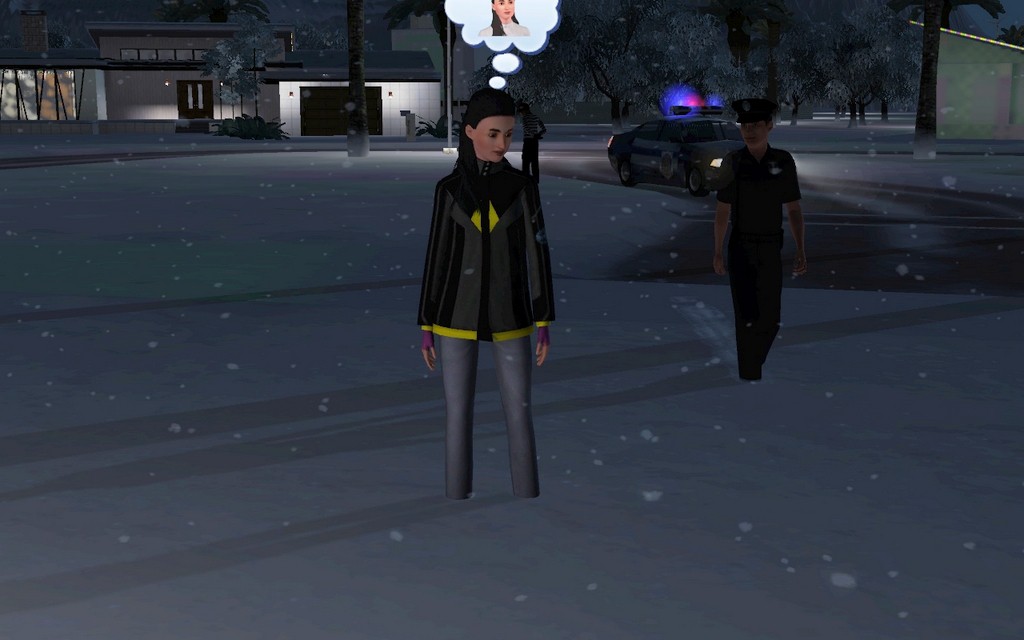 After recovering, she builds a snowman.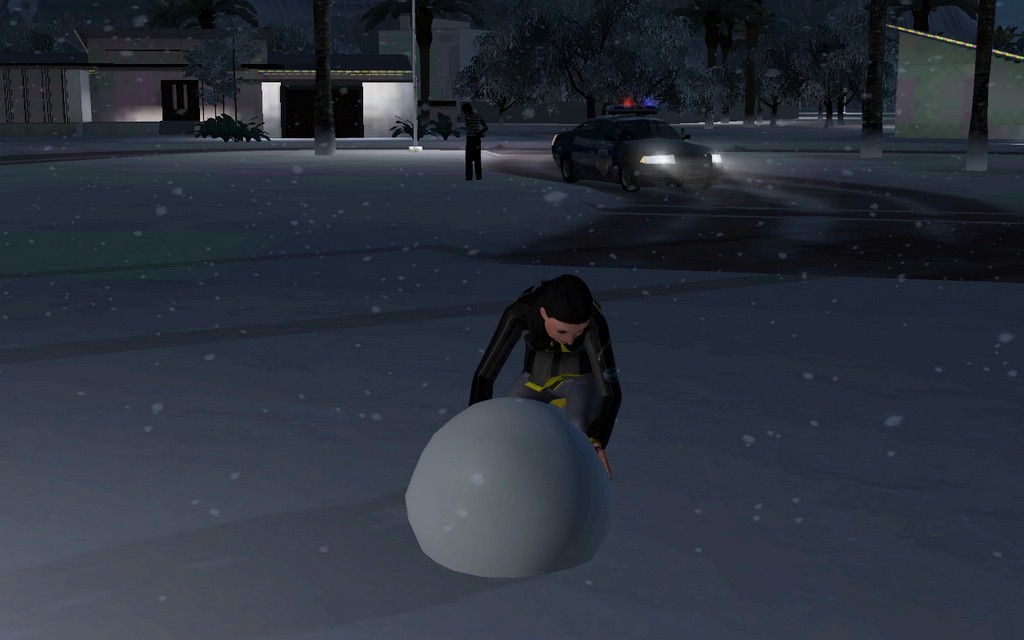 Violetta: He will guard the house!
… okay.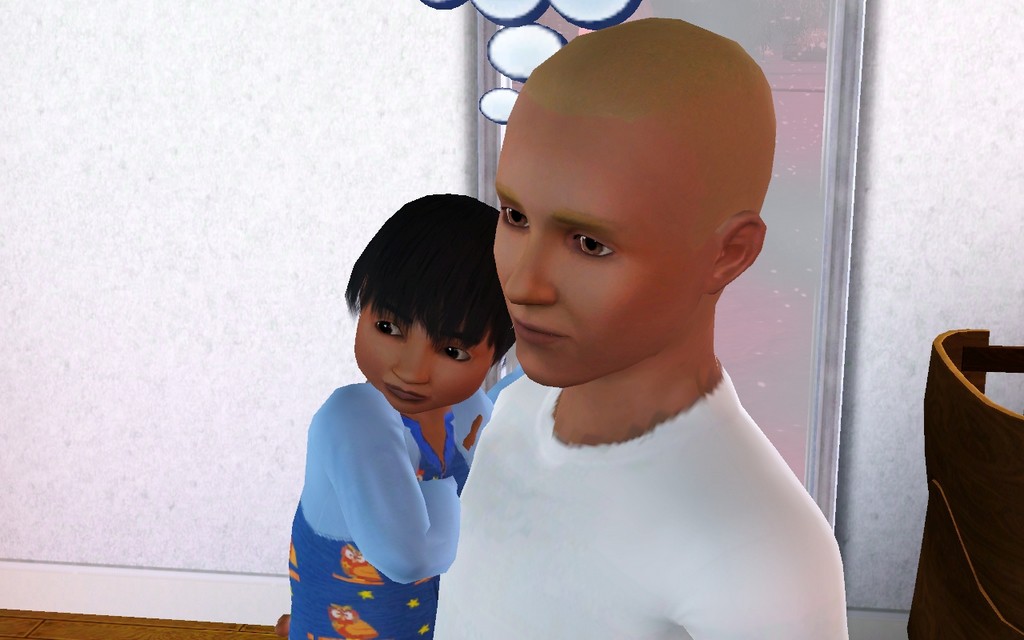 I really recommend kidnapping adopting the babysitter! It´s nice to have help with the three toddlers.
Although this one will be soon to old to be held like this.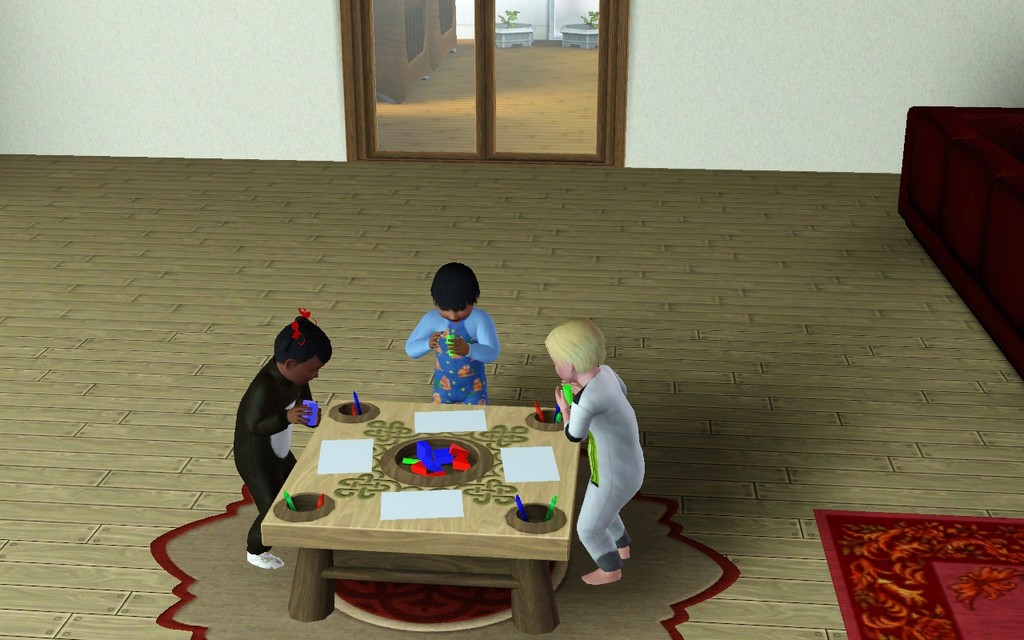 Playing together.
Or discussing economics?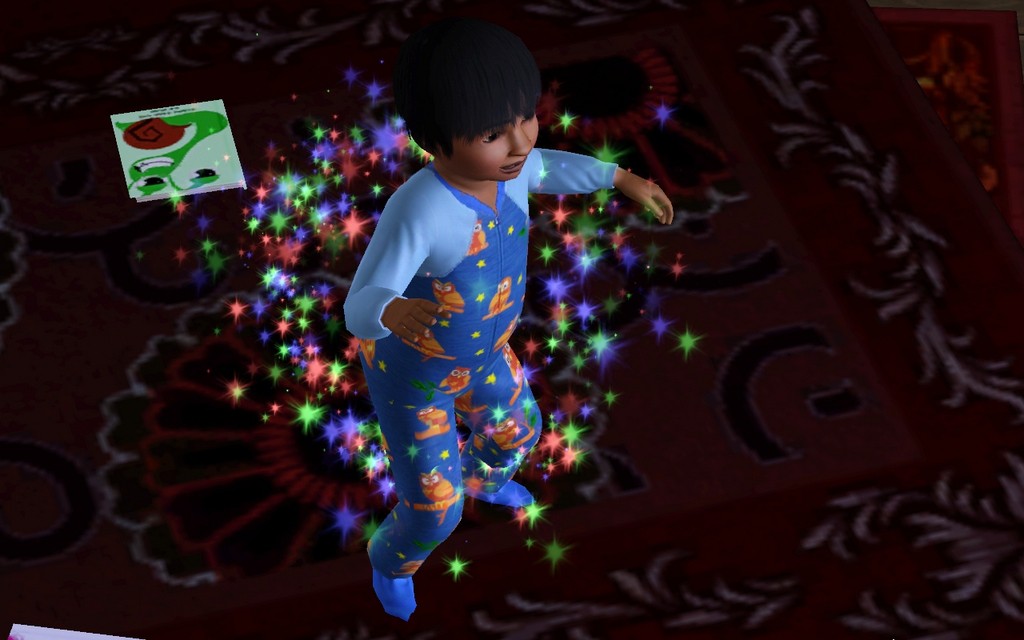 Nathan grows up.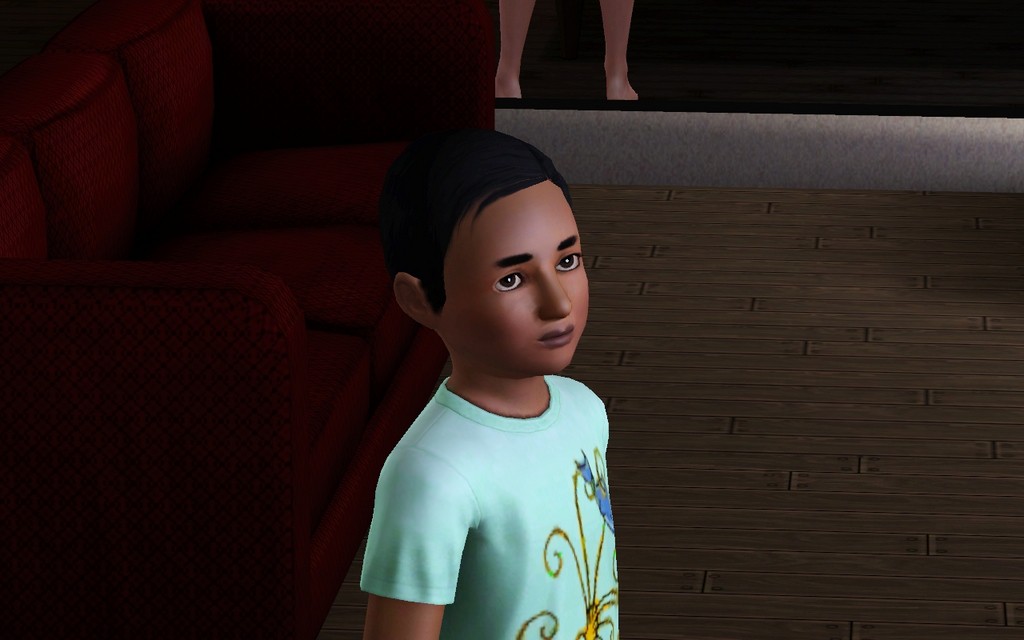 Hi there, cutie! He has a very distinctive face for a sim child. I see a lot of Violetta in him. He rolled brave.