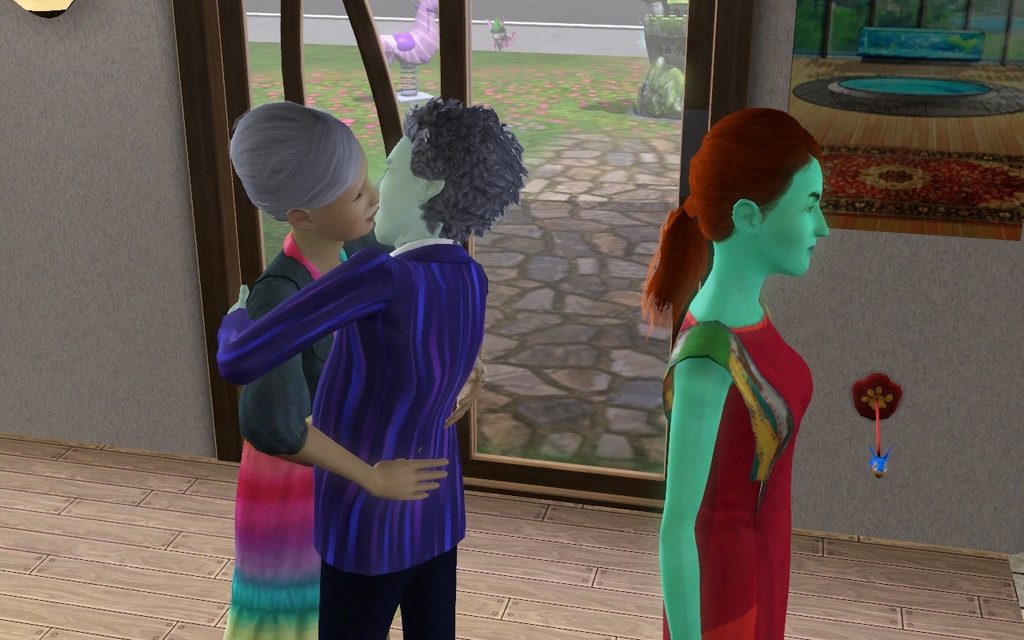 Why are random relatives smooching in my house? Must be a party!
Still into each other. That makes me happy.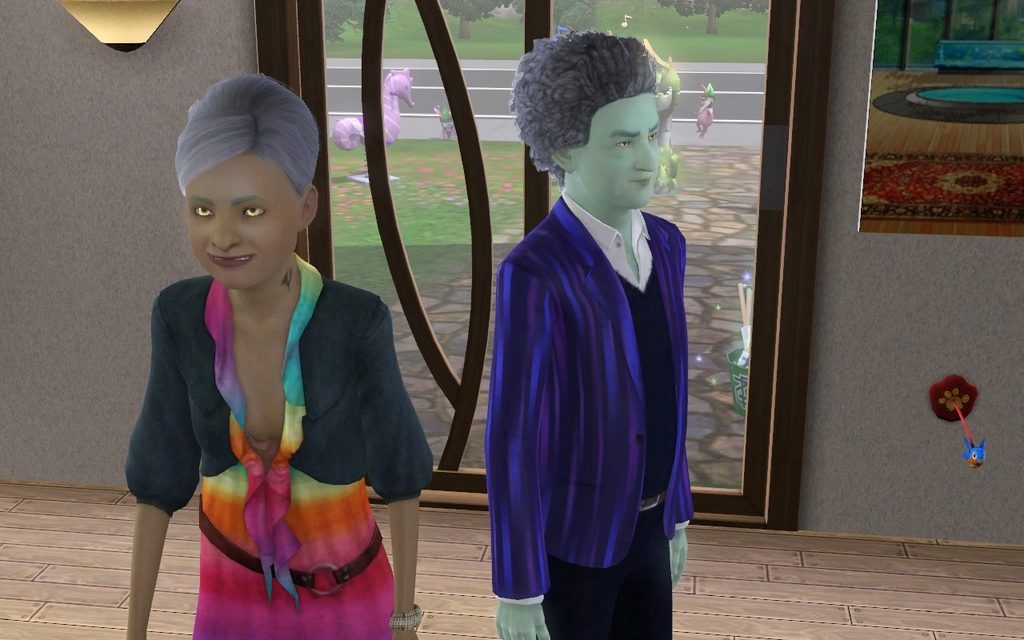 Gabby: Now let´s defile their bed!
Miles: Yeah!
Um…
We invited Luke, so Celia can make their relationship official.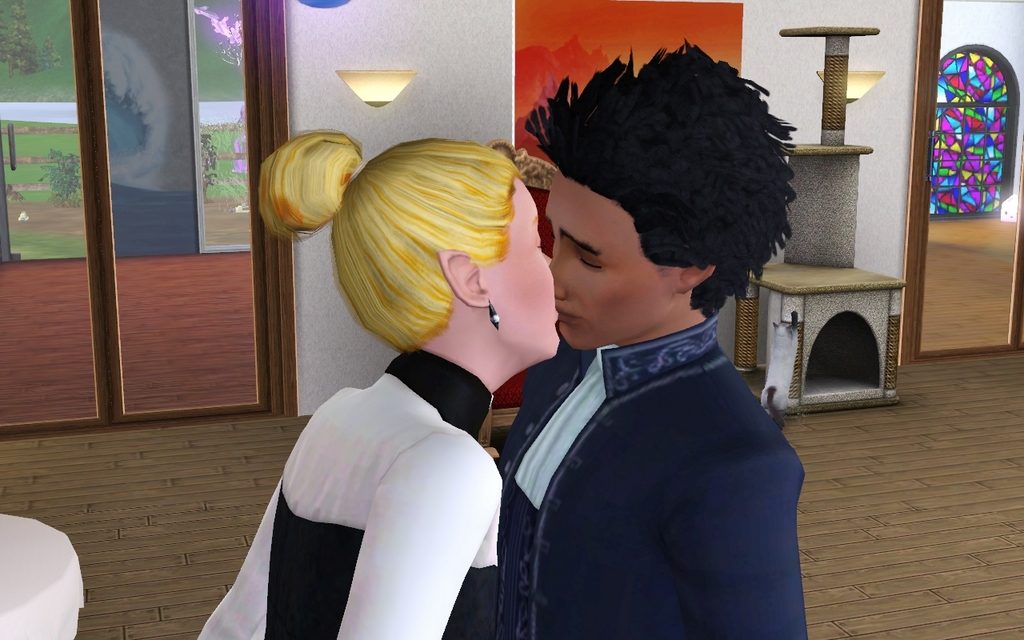 First kiss…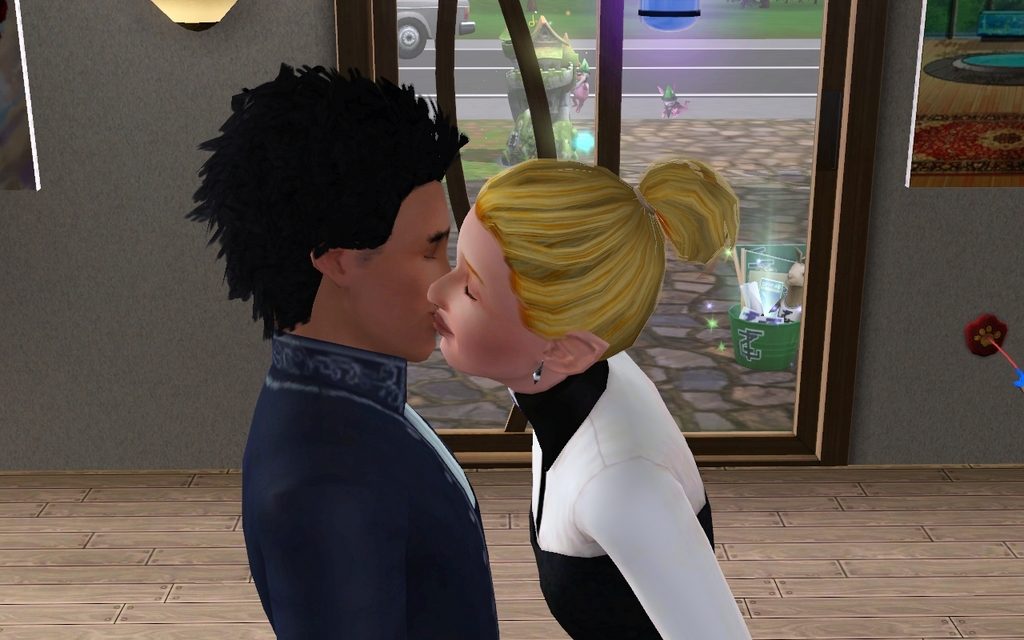 … and asking to go steady.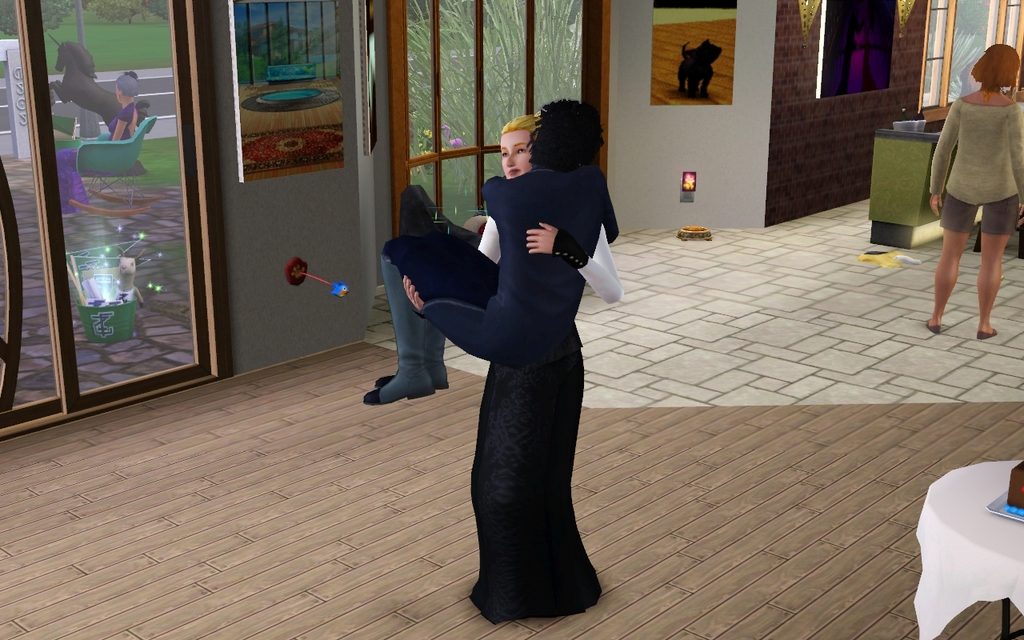 It´s a good thing, that sims are all about gender equality.
Celia: No problem at all.
Luke seems to be really happy.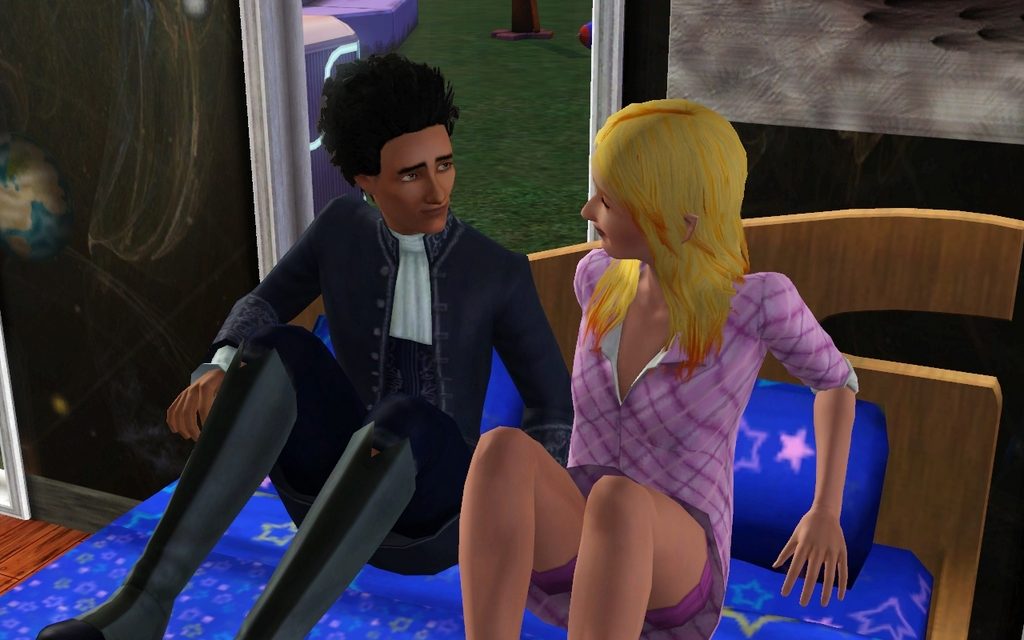 Let´s defile some more beds.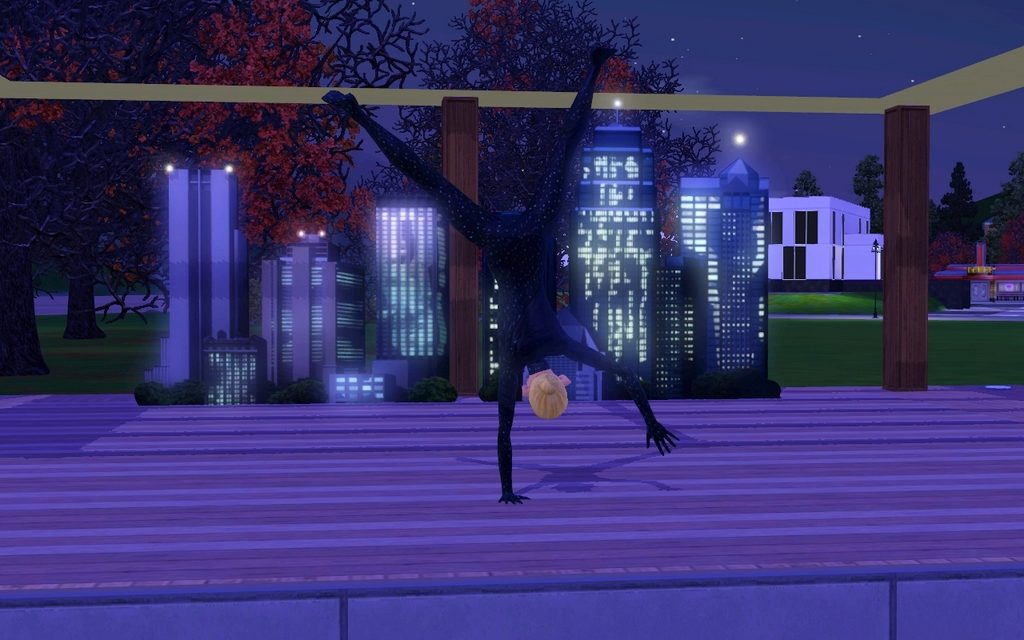 Afterwards Celia has to rush off to a show I forgot about.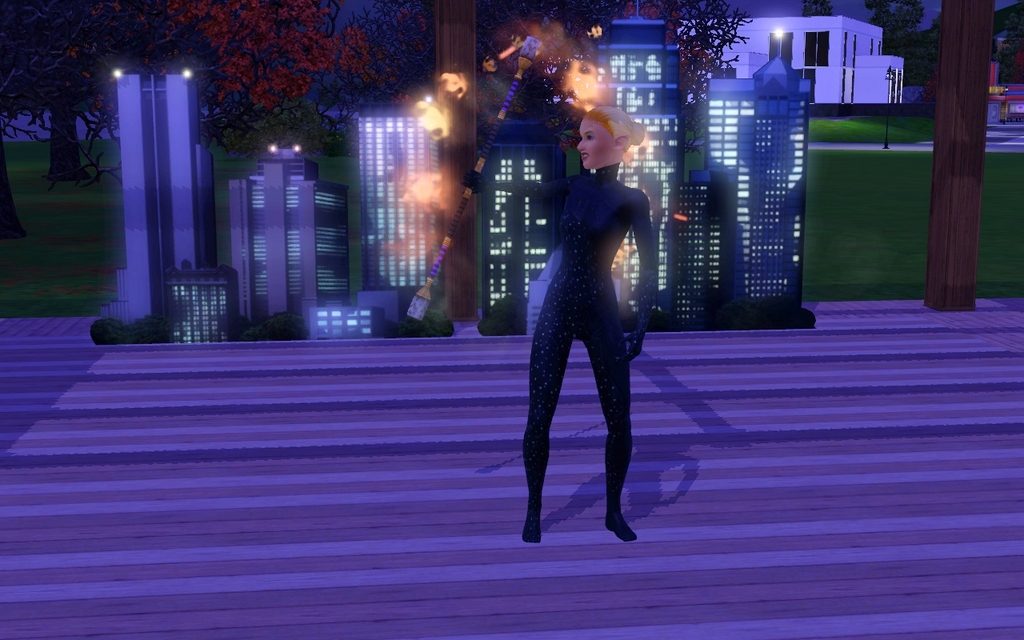 She´s getting better.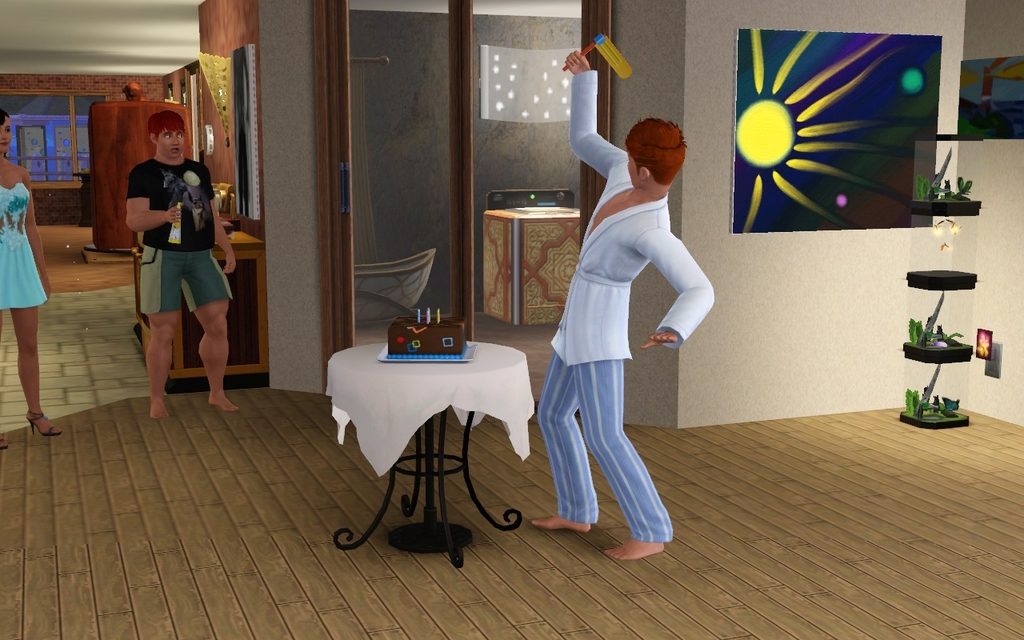 The real reason for the party is Jan´s birthday.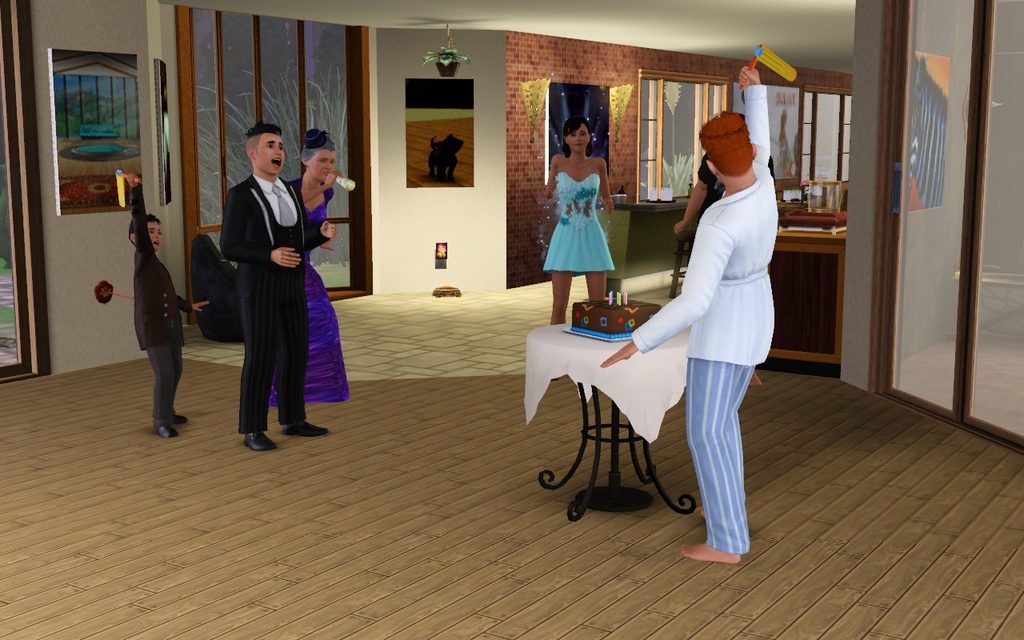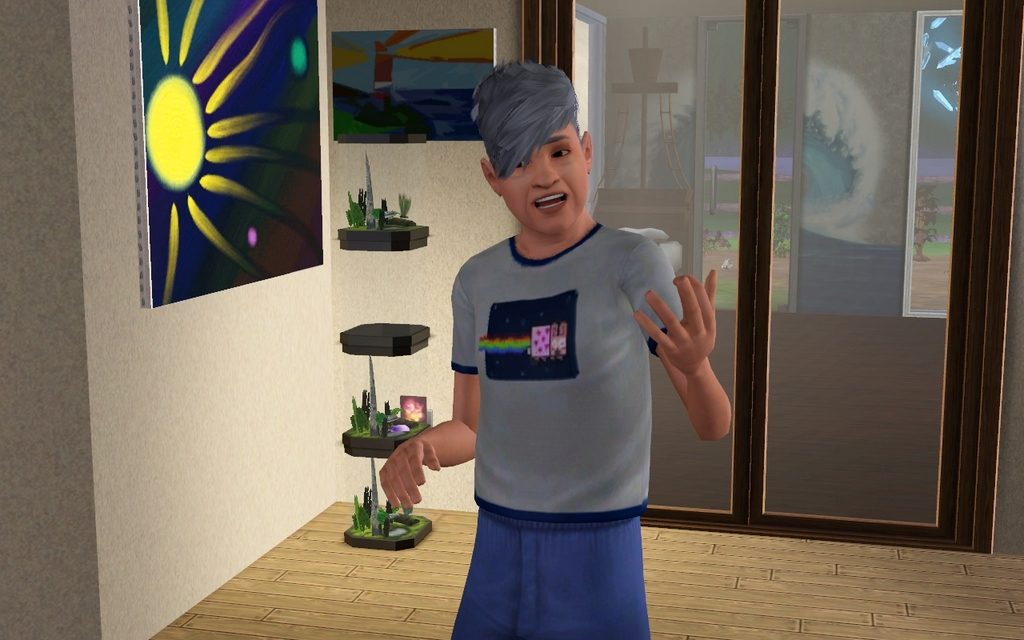 Jan: Eh, not bad.
I will miss that glorious hair.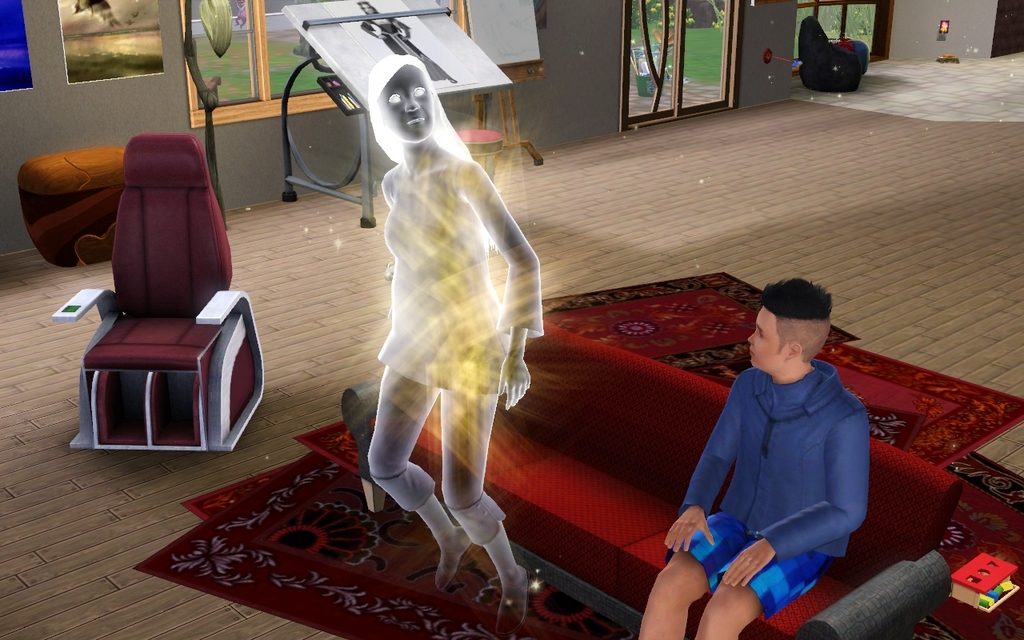 The next day Storm dies.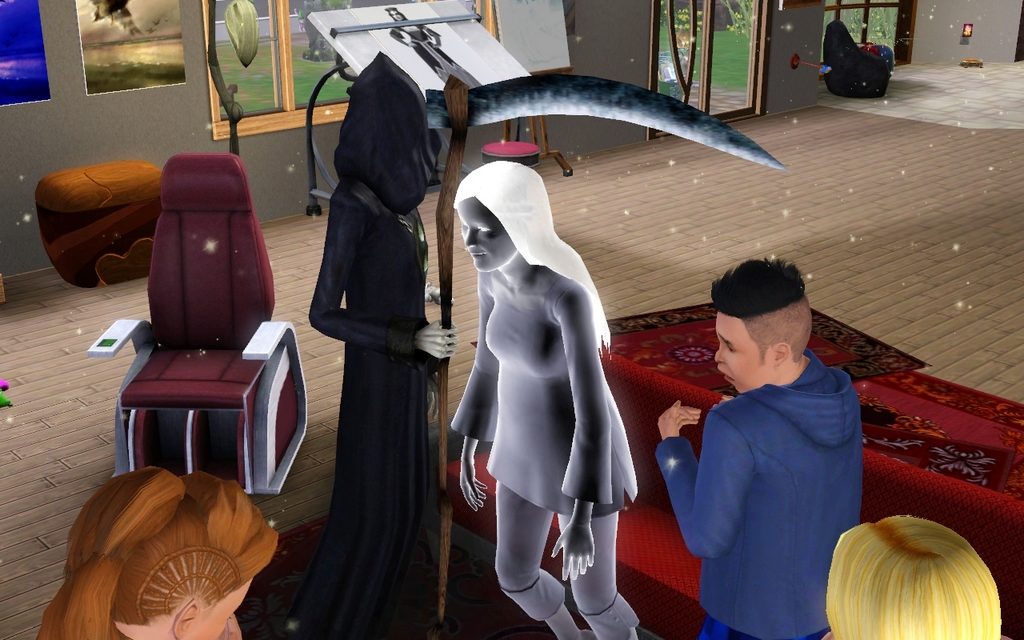 She´s not happy about it.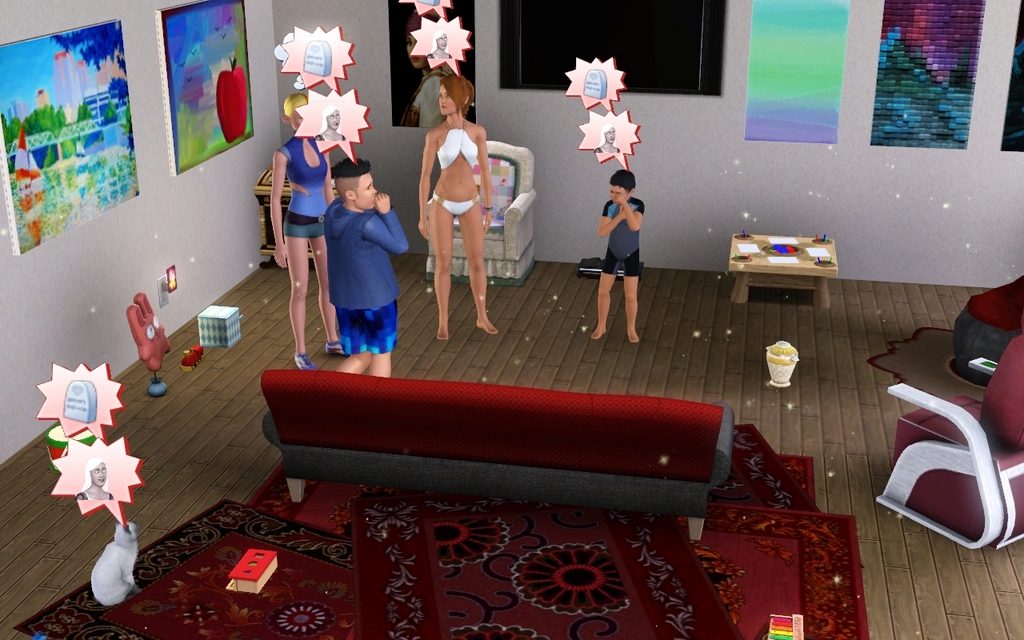 But the Grim Reaper doesn´t make exceptions, as usual.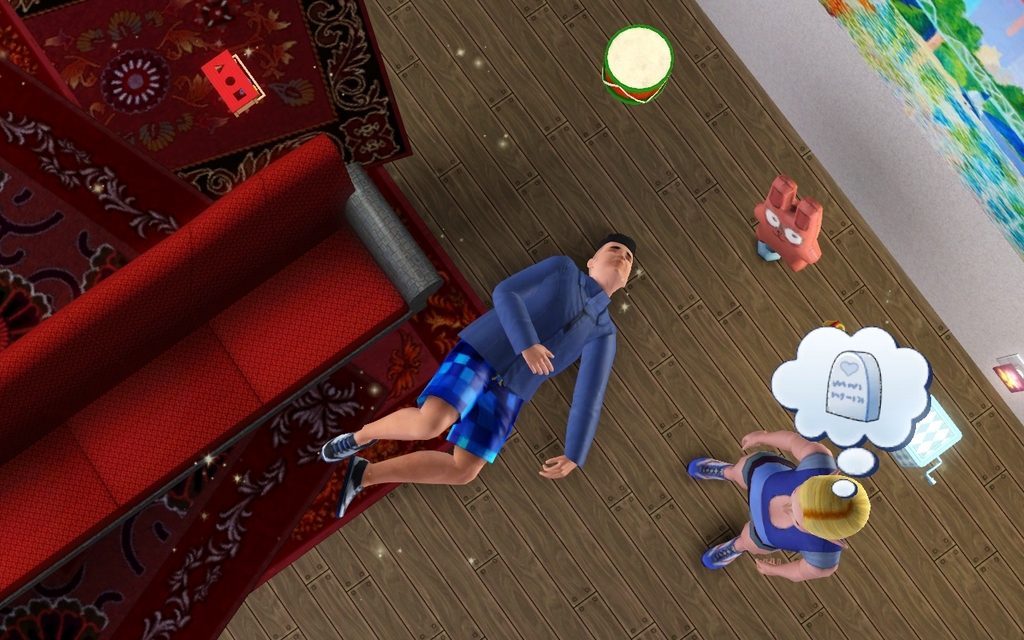 Henry remembers, that he´s a  coward.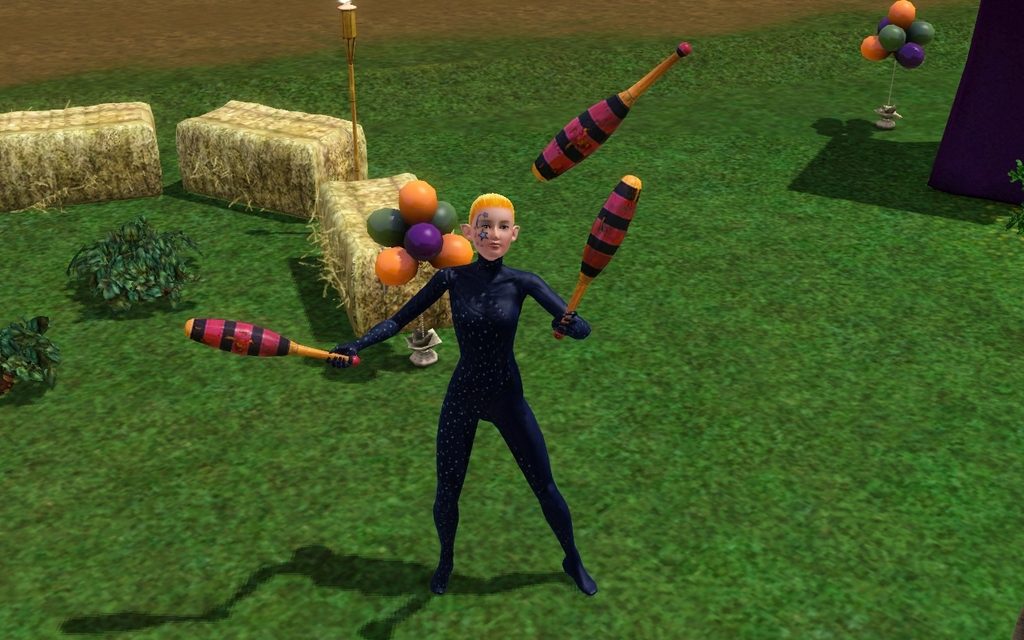 Life goes on. Celia performs for tips.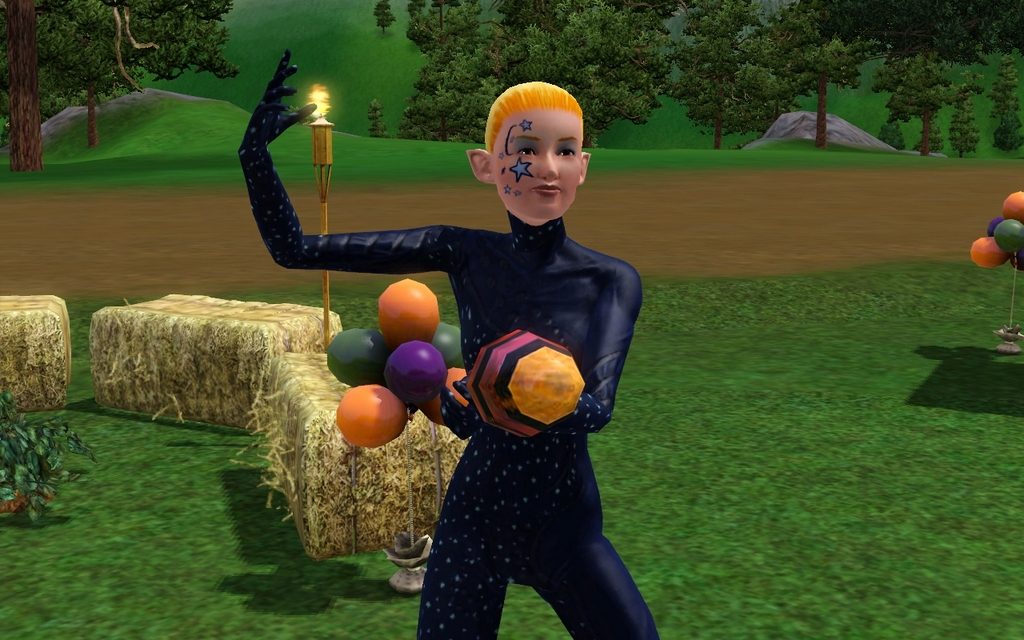 I really like this costume.
Old age is no reason to stop having fun.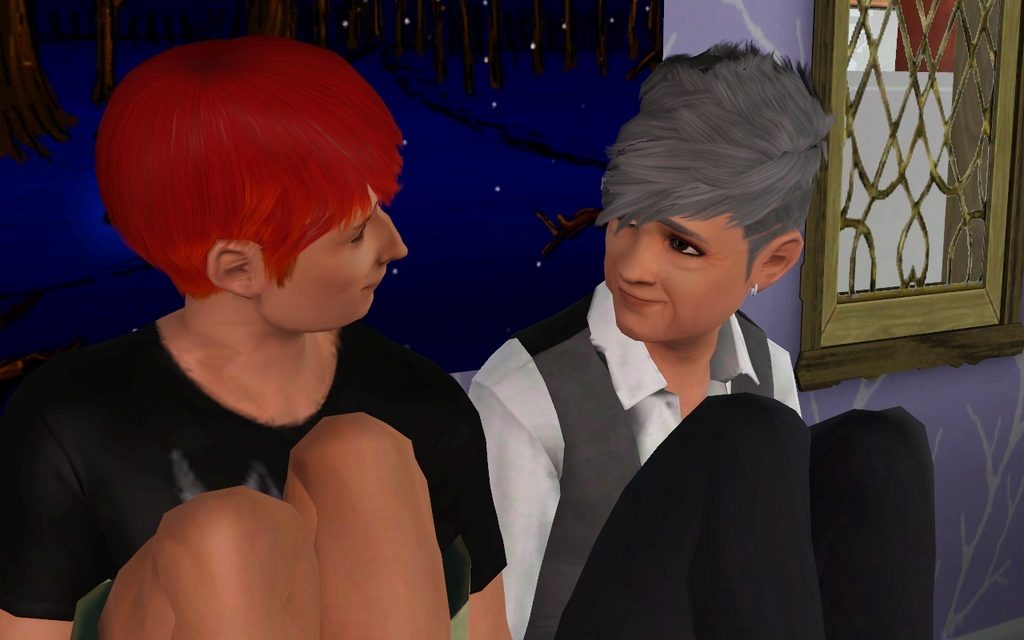 Conall: You still rock the eyeliner, you know that?
Jan: He, thank you!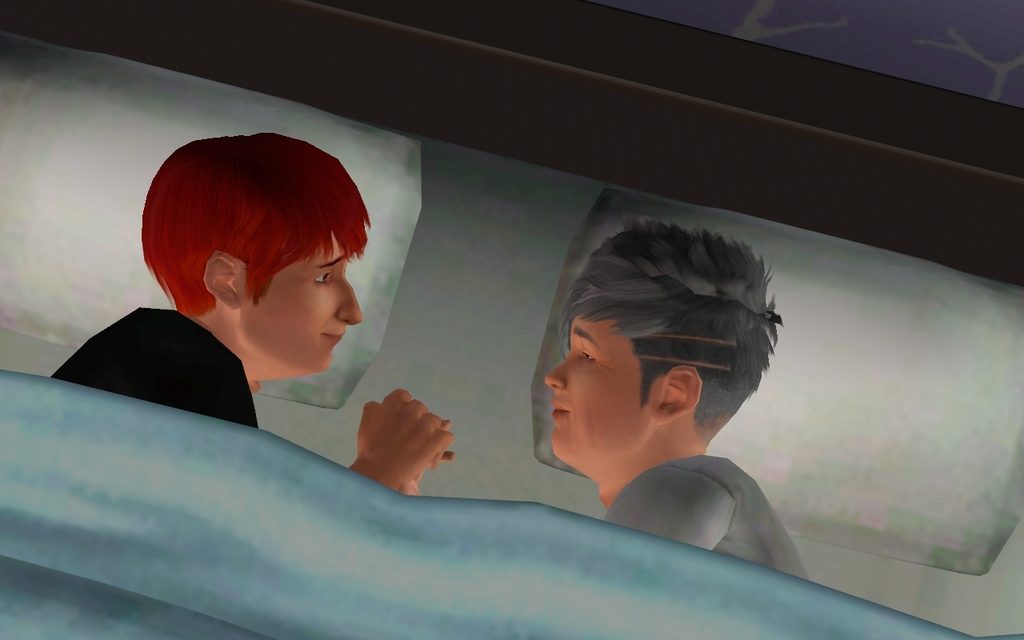 Conall will outlive Jan, but they still have some time.
Next birthday. Eric turns into a teenager.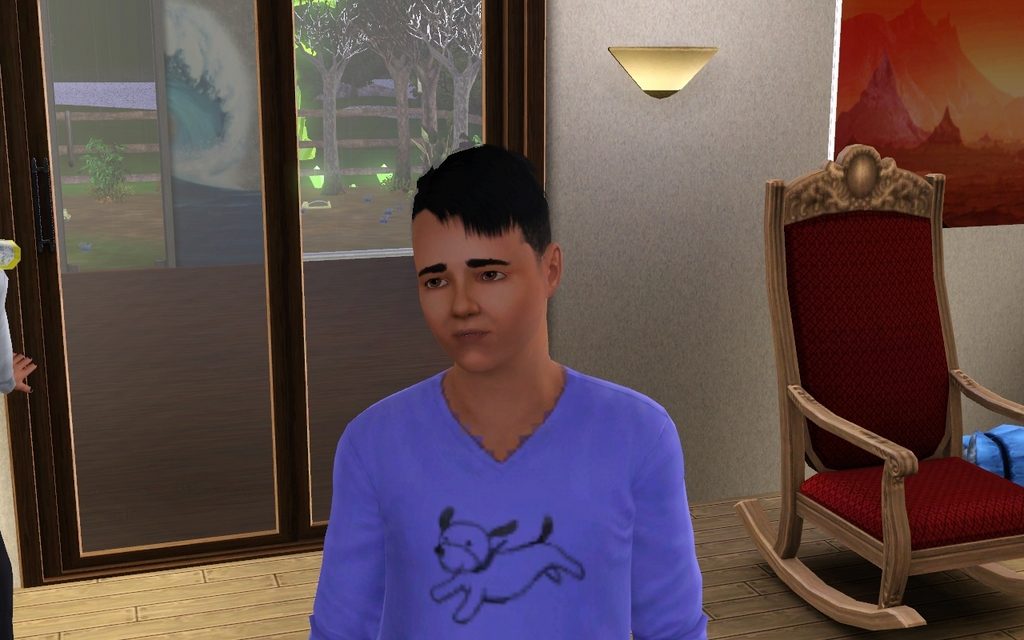 He rolls dog person. I give him an appropriate shirt.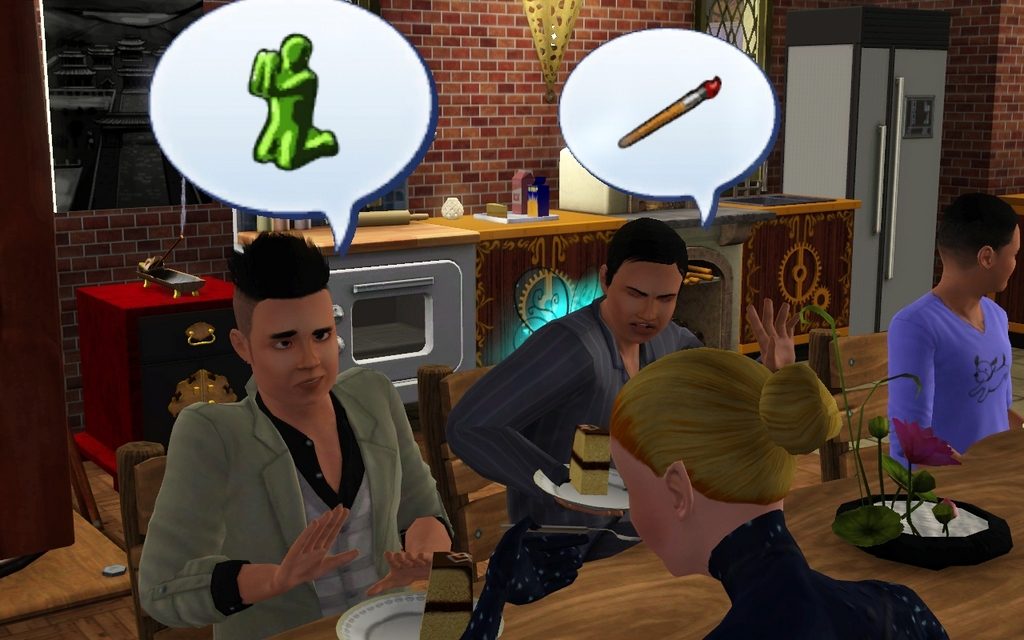 There´s a lively discussion while eating the cake, but I have no clue, what they are talking about.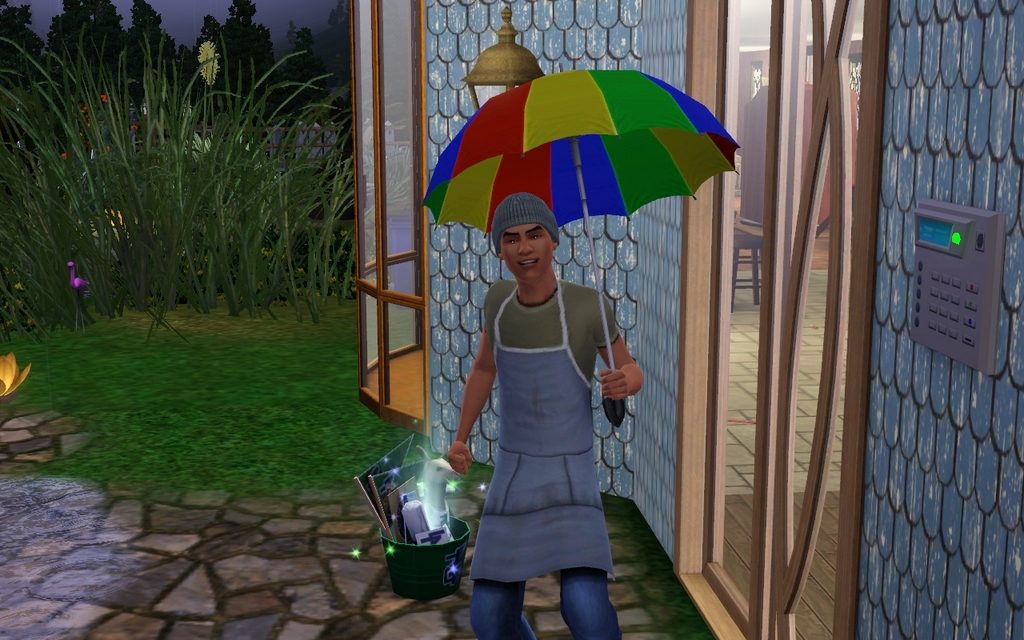 The llama mascot shows up, but he kind of forgot his costume.
Goodbye Storm. I had a lot of fun with you!