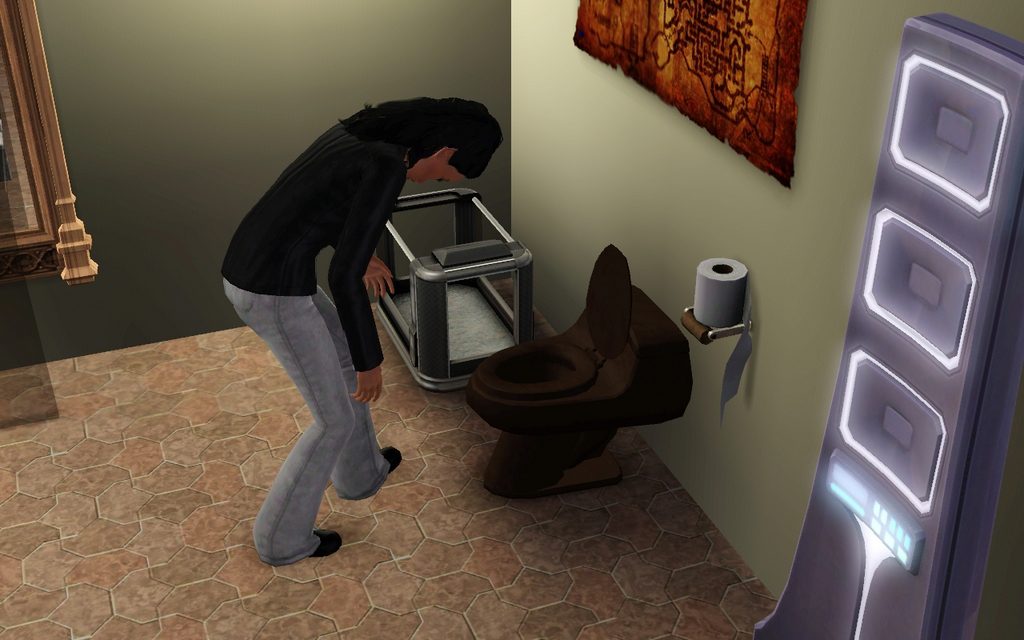 Oh, hey, Fiona, feeling sick?
Fiona: Yeah, must´ve been something I ate.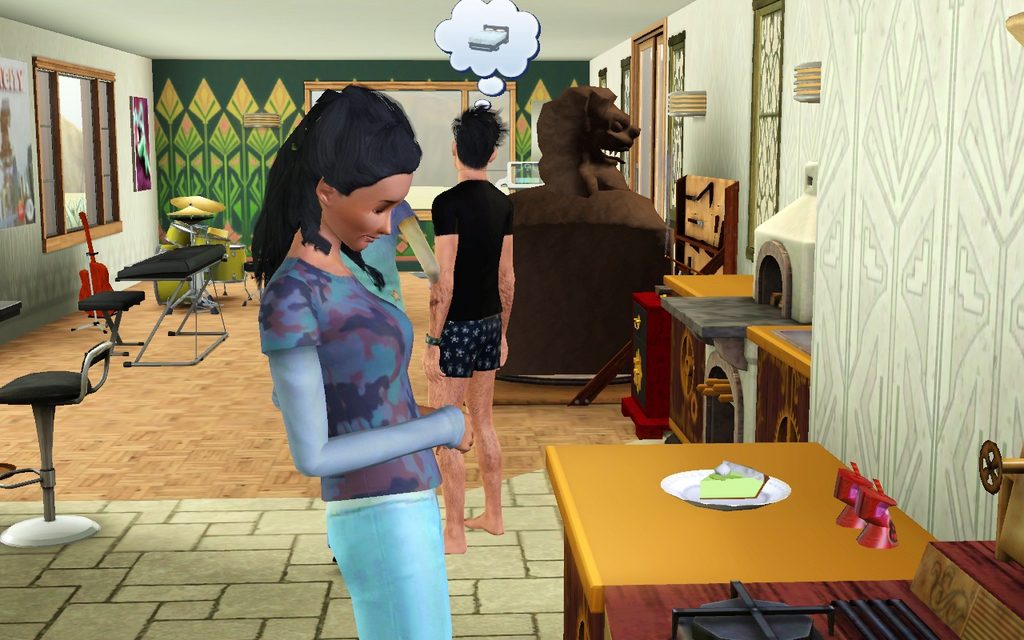 Fiona: Oh, no, actually I´m totally knocked up. How nice!
Congratulations.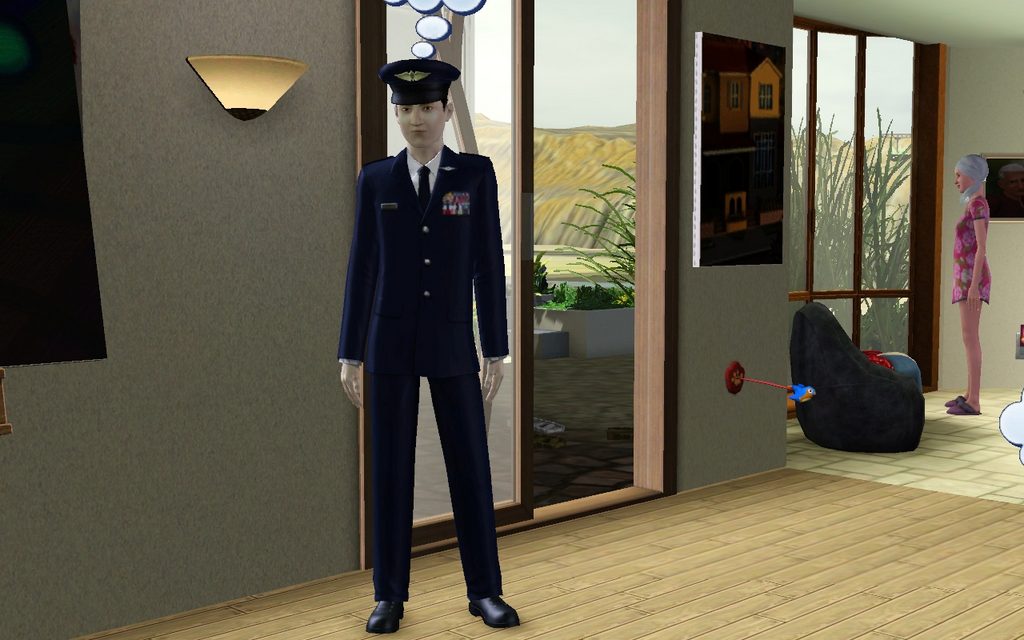 I don´t care much for military men, but Miles looks pretty snazzy in his uniform.
Gabby has an open vendetta with the science machine and sabotages it every opportunity she gets. Then she wishes to repair it. Sigh.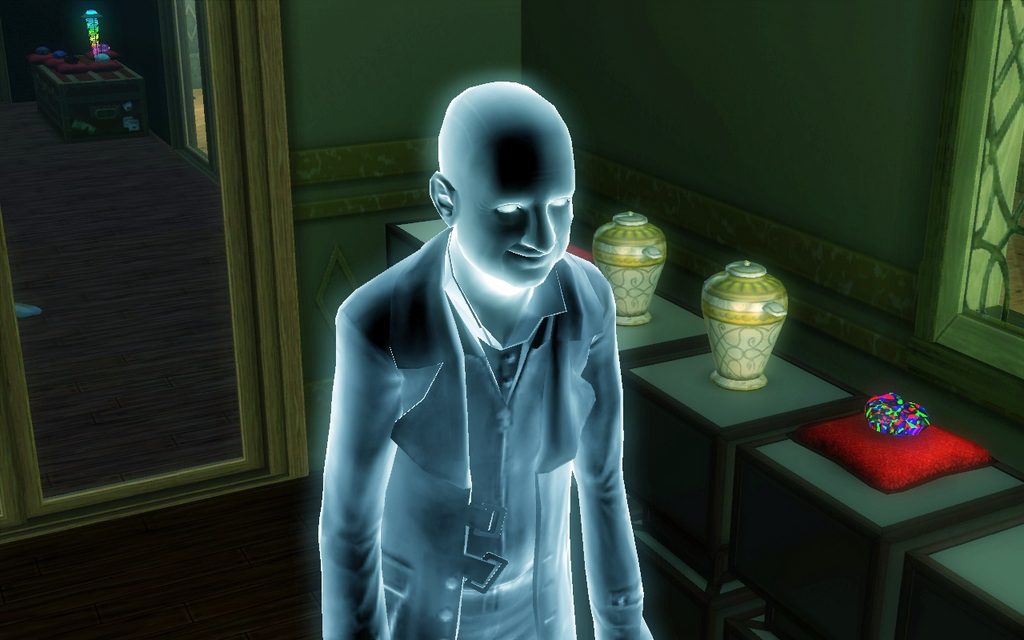 Oh, hi Steven!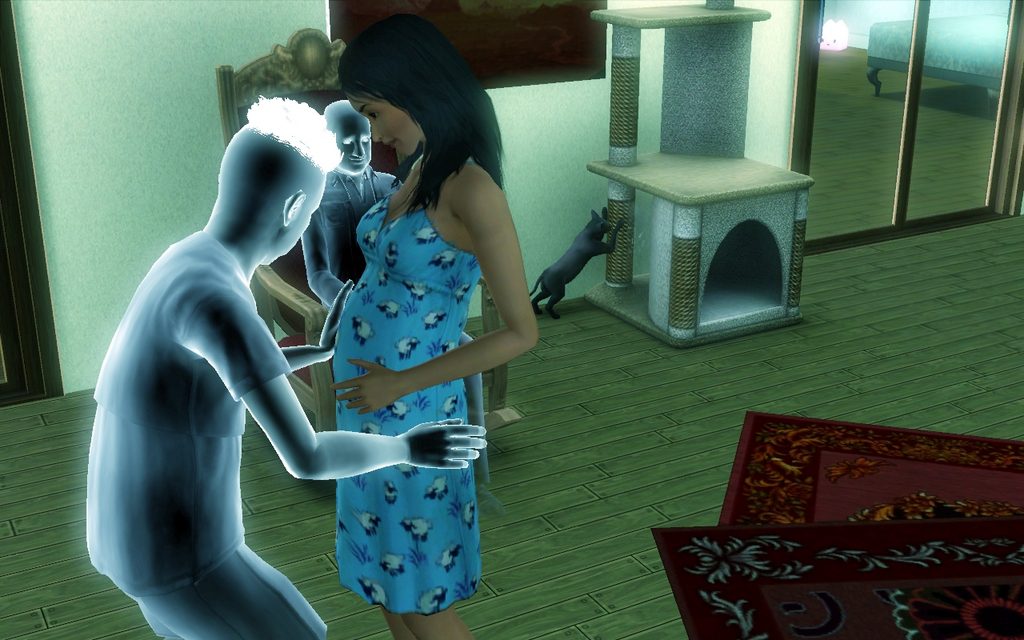 I staged this, but isn´t it totally cute??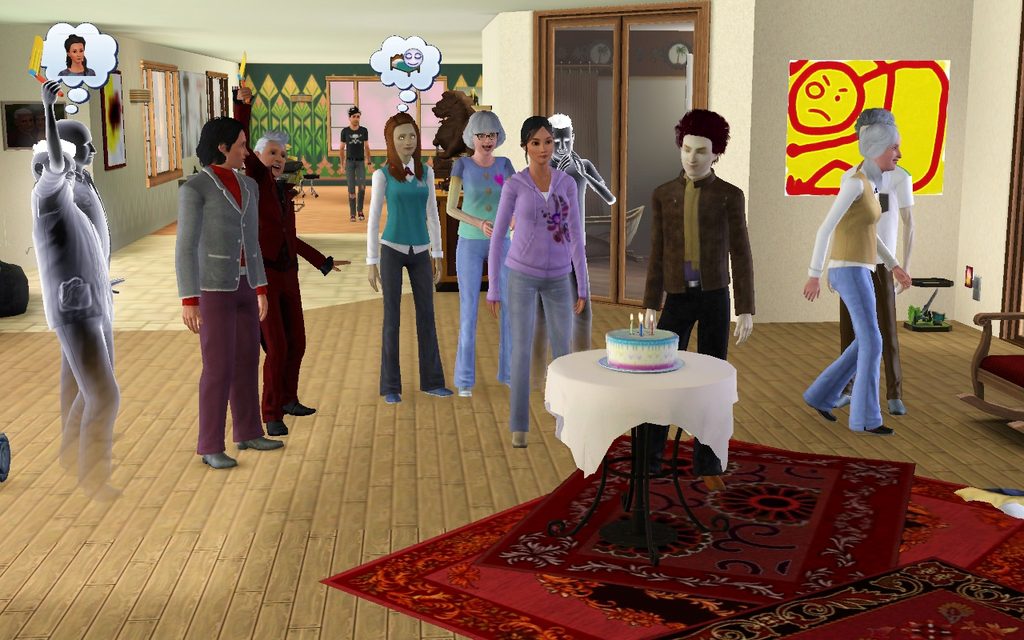 It´s Miles adult birthday.
And the ghosts are out at daytime. Yay.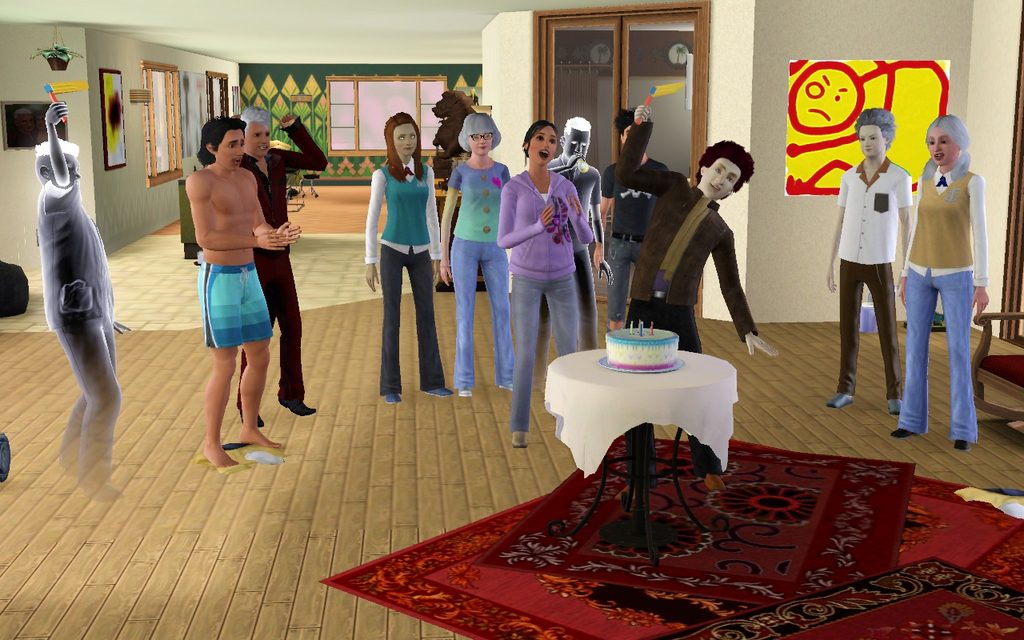 I didn´t take a picture, but he pretty much looks the same. Midlife-crisis, though.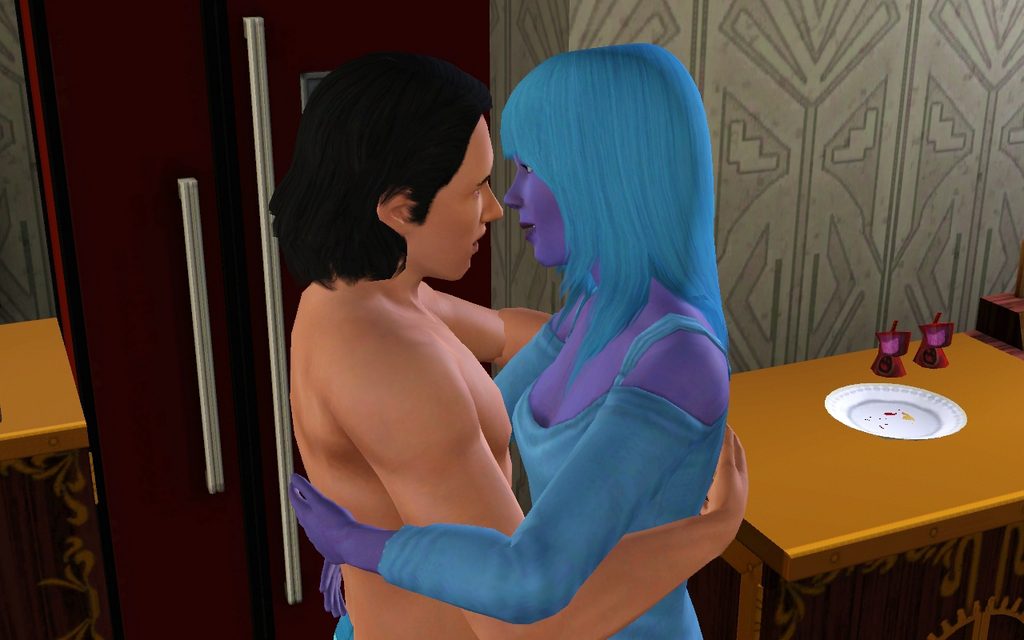 This good boy doesn´t have one.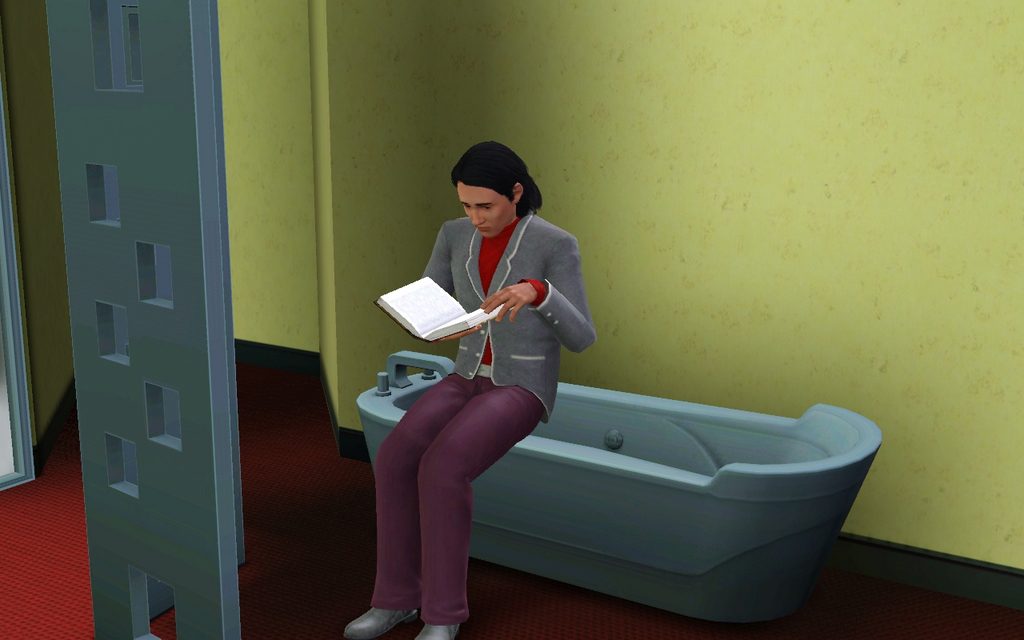 But this is what he does, when I send him to the gym.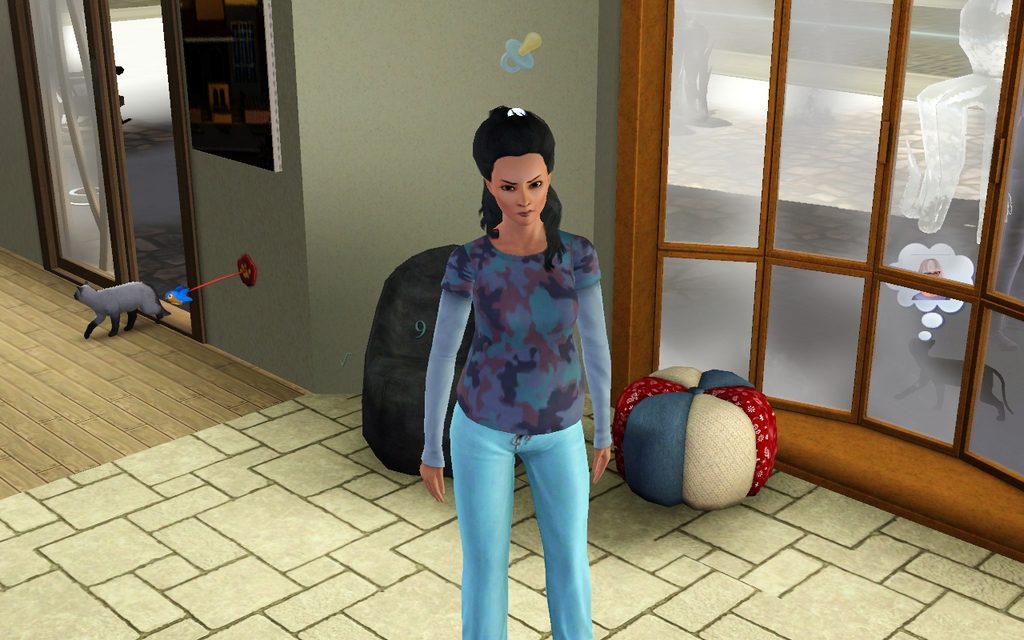 Something wrong, Fi?
Fiona: This is very annoying!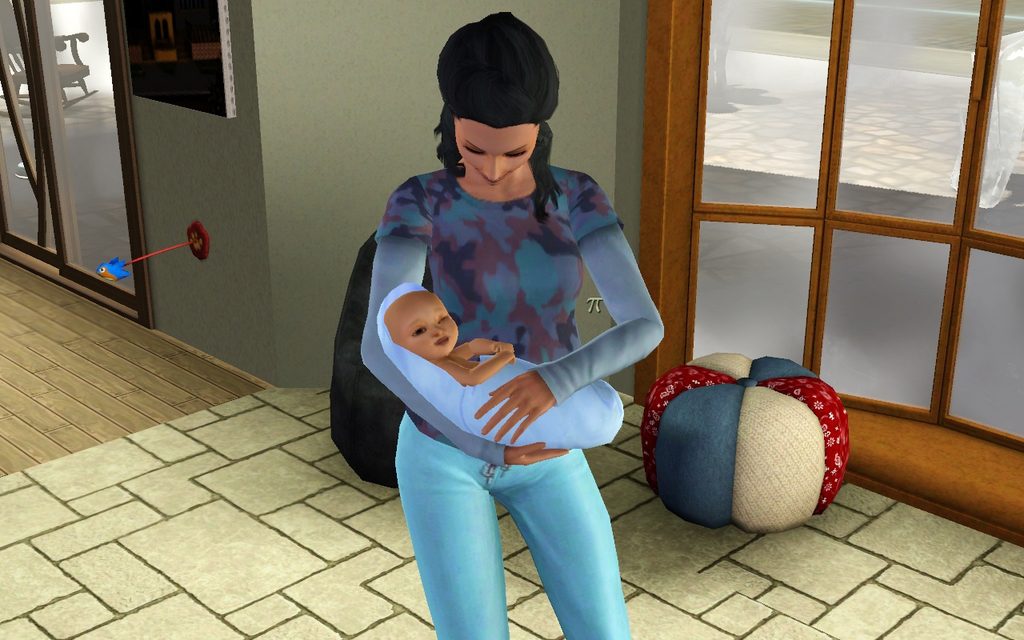 And here we have little Randolph. He rolls heavy sleeper and insane. Actually, he´s my first insane sim! How exciting!
He´s also a witch.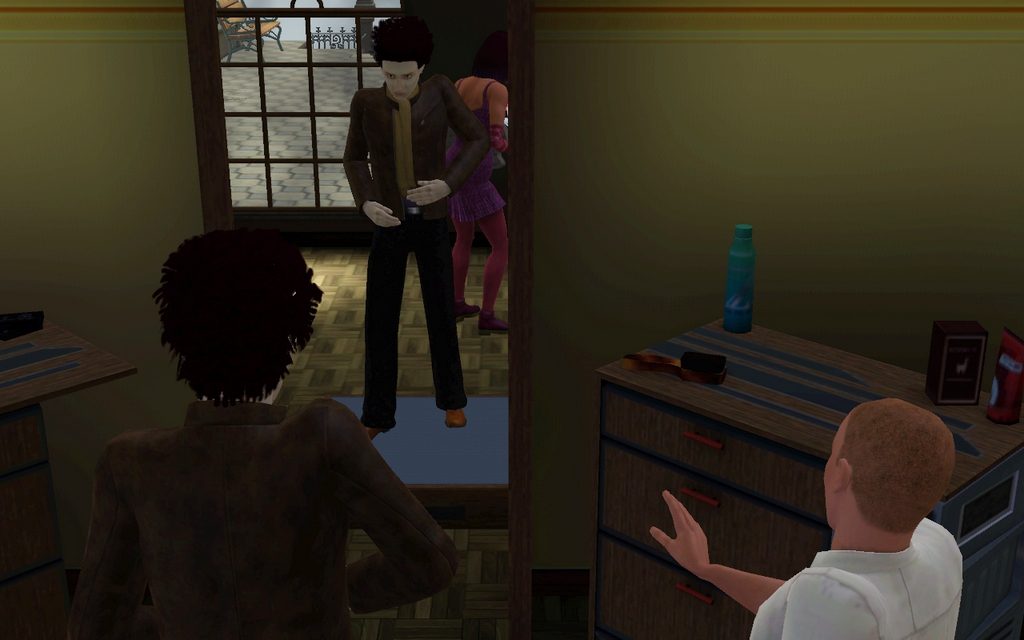 Miles wishes for a makeover. I thought, it would be cool if Kym would do it, but he´s already retired.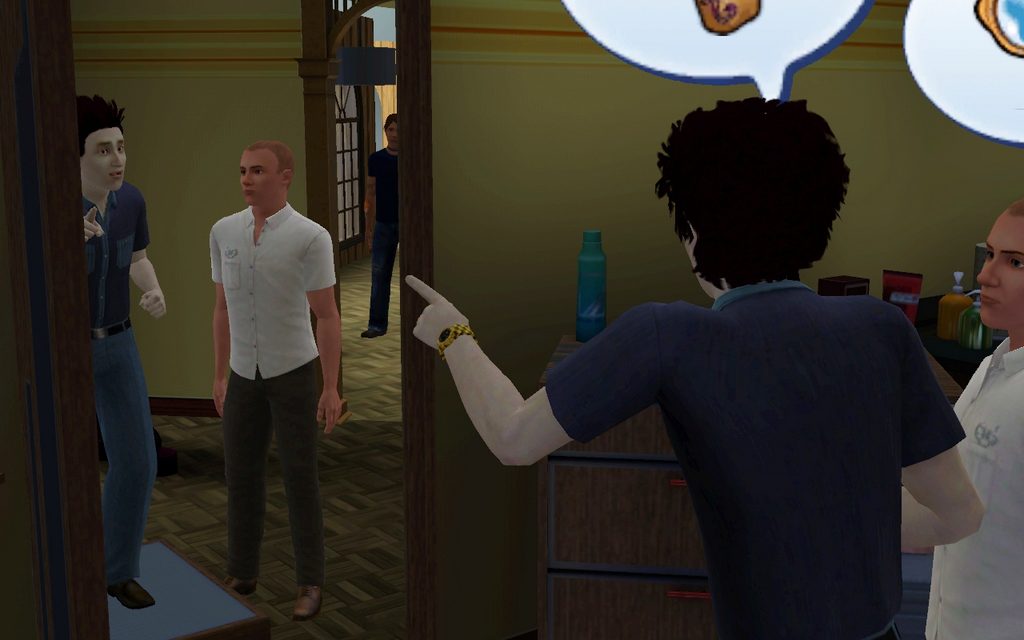 But this guy also does a good job.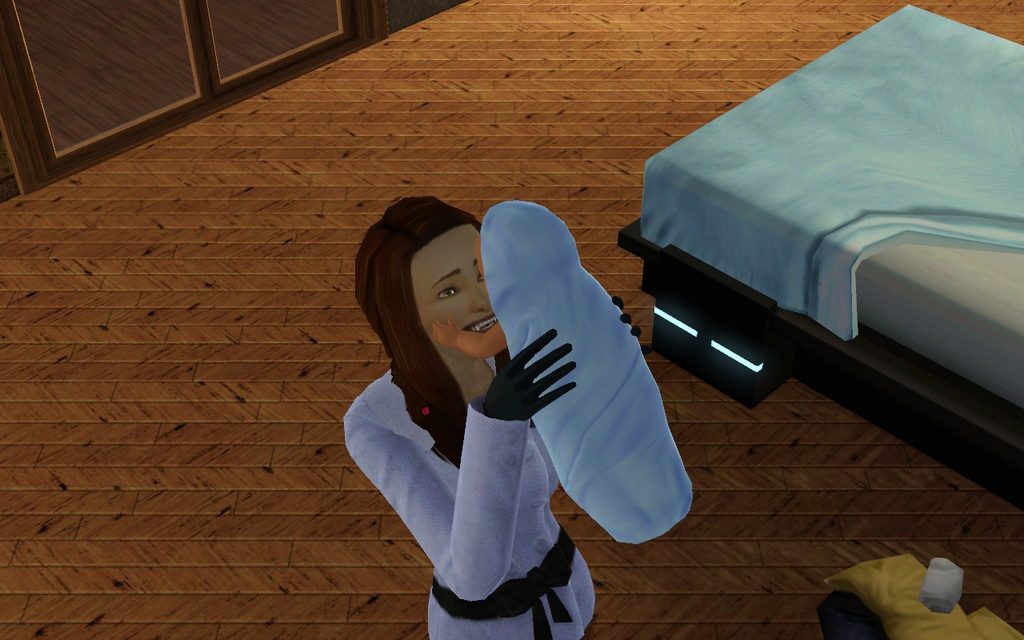 I don´t know, if this is cute or terrifying.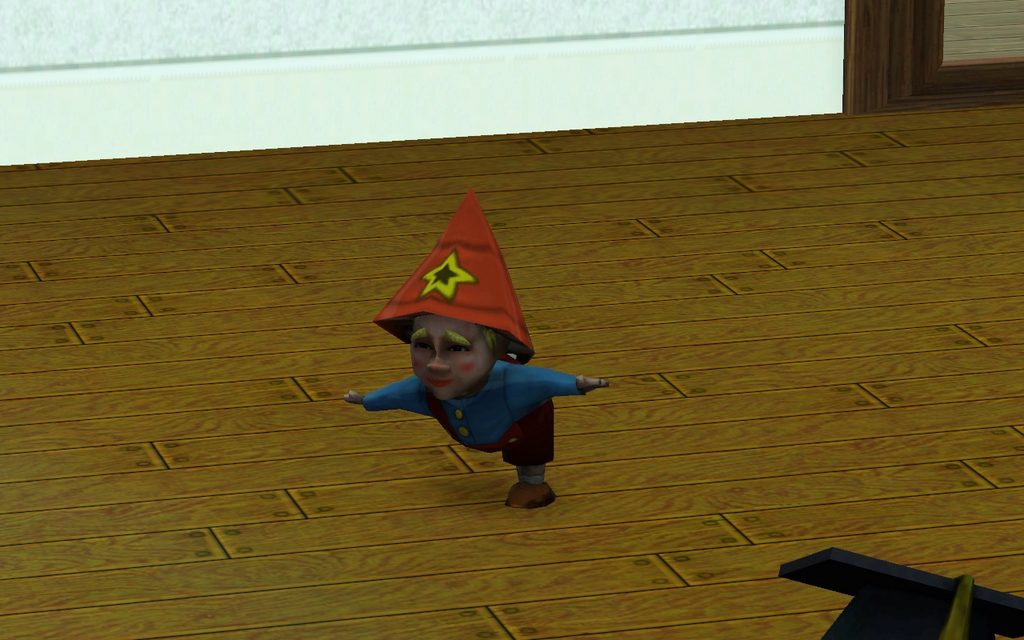 I have gnome spawn! Never happened before, even if there are tons of gnomes creeping around.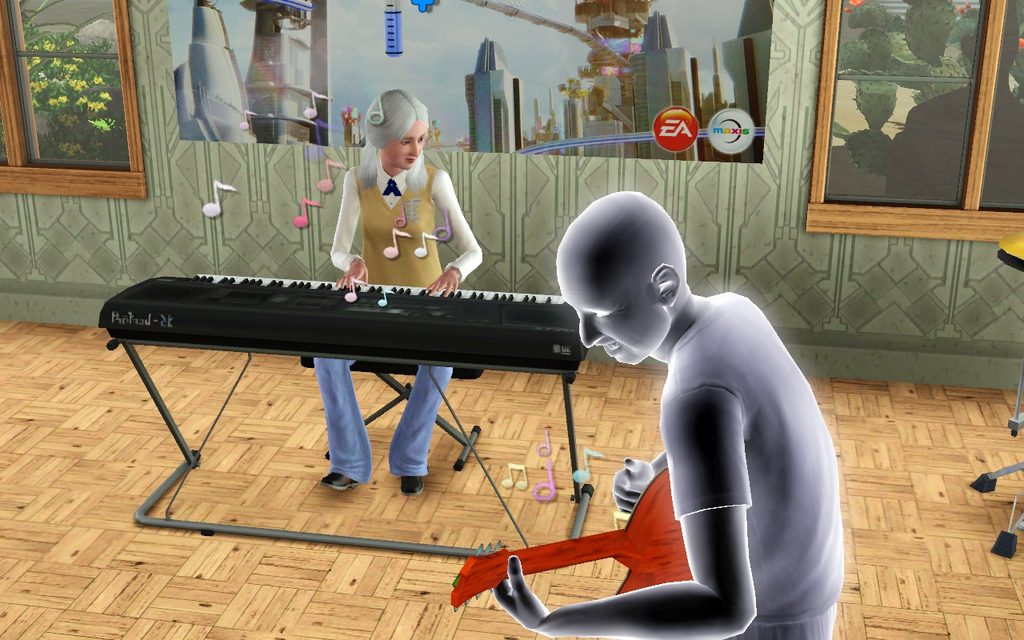 Pauline and Steven still jam together.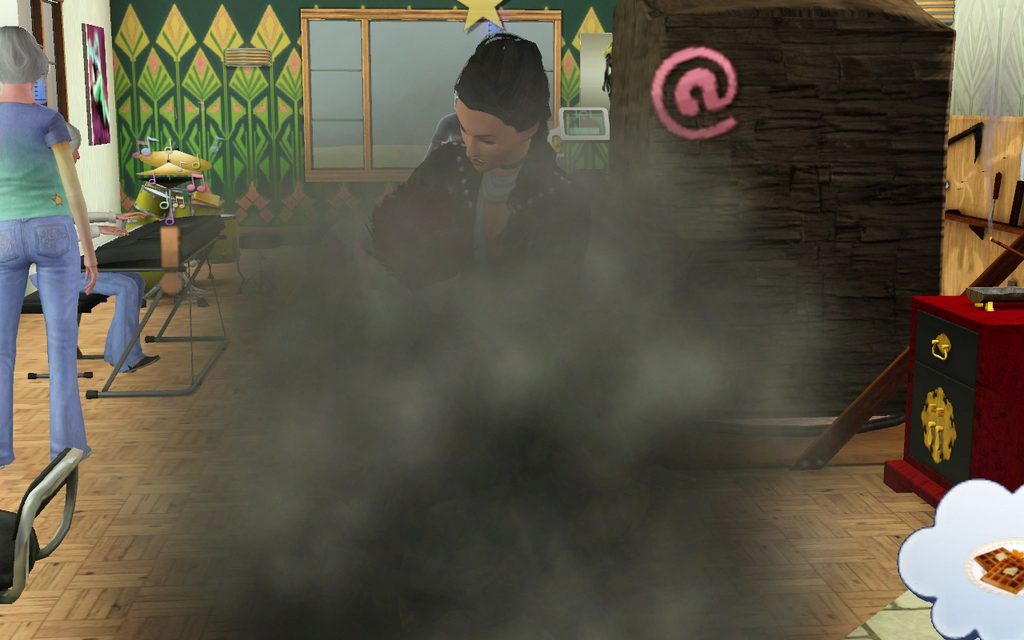 Fiona beats up Miles. Those two really love to hate each other.
Little Randolph has his first birthday!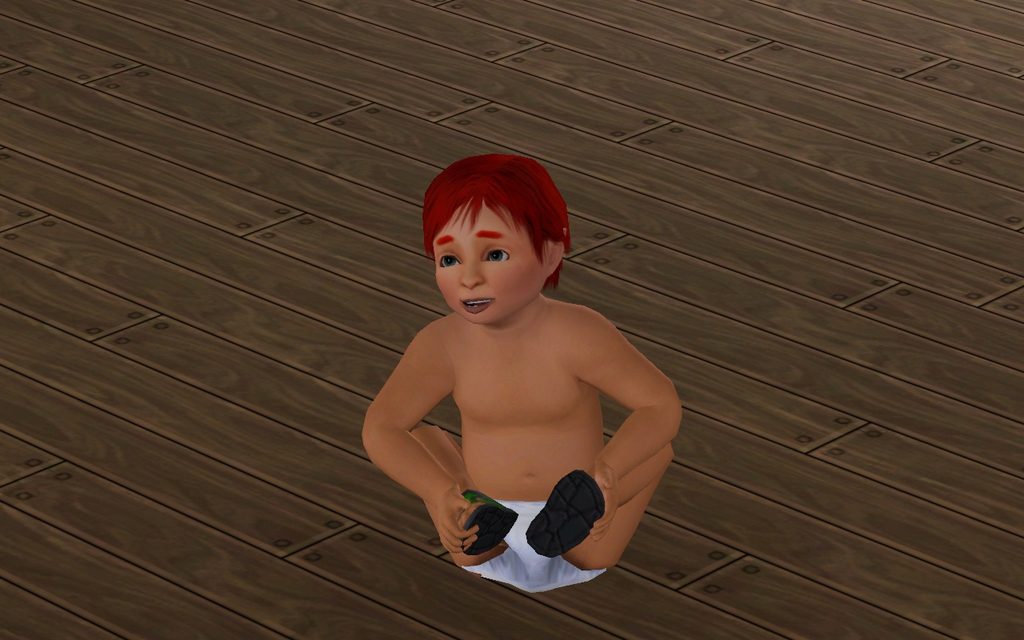 Uhm, yes. That´s Teagan´s hair and… Eddy´s eyes? Perhaps?
His face is… interesting. Like his mom´s was.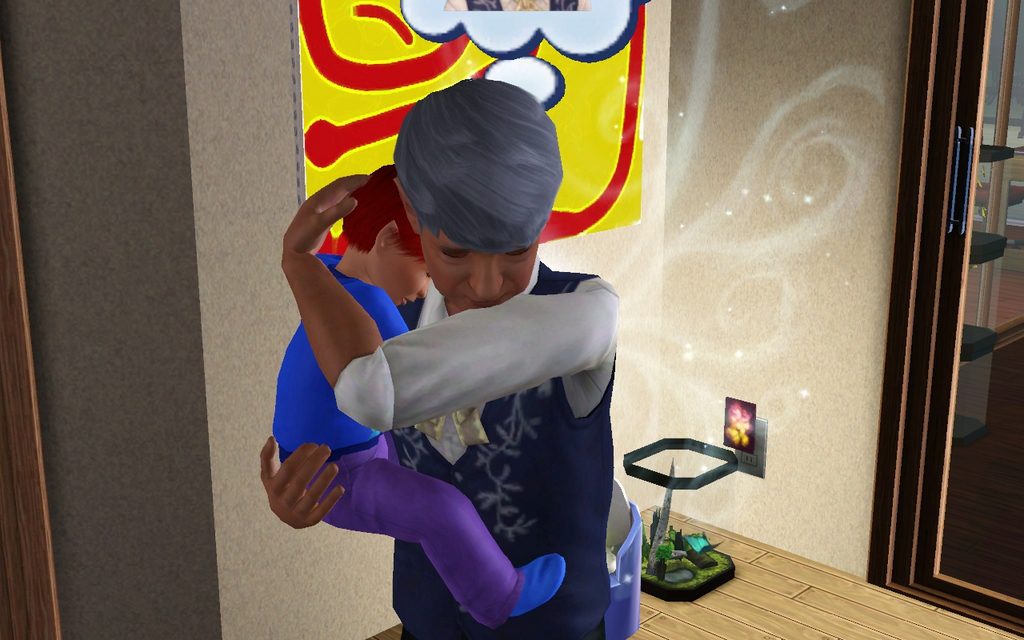 Randolph: She dozzn´ like me!
Jaron: There, there! You´re a beautiful little boy!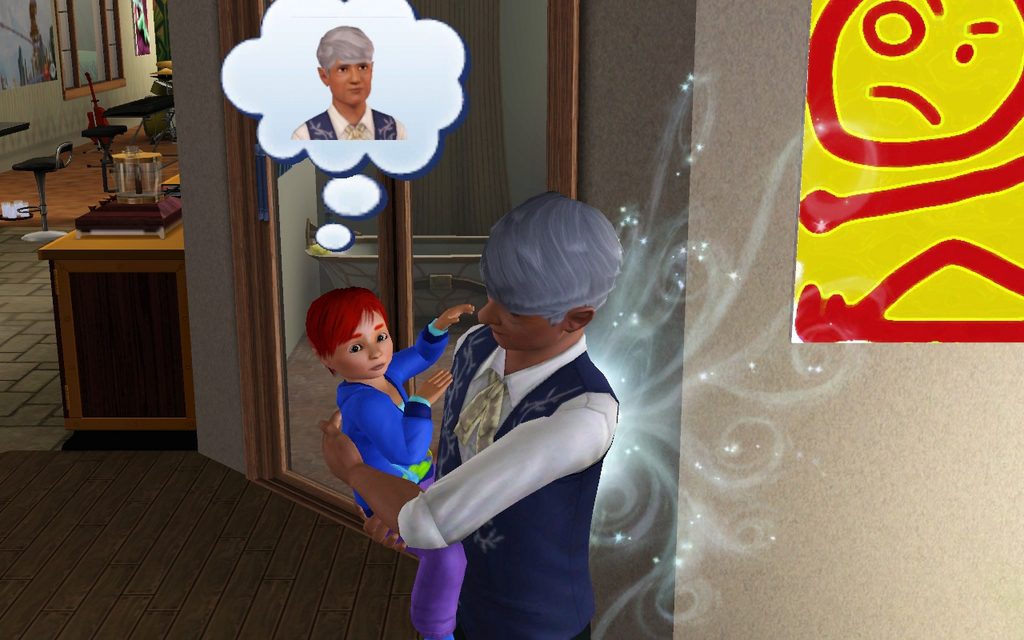 Randolph: Zis man is nize!
He is! And I do like you!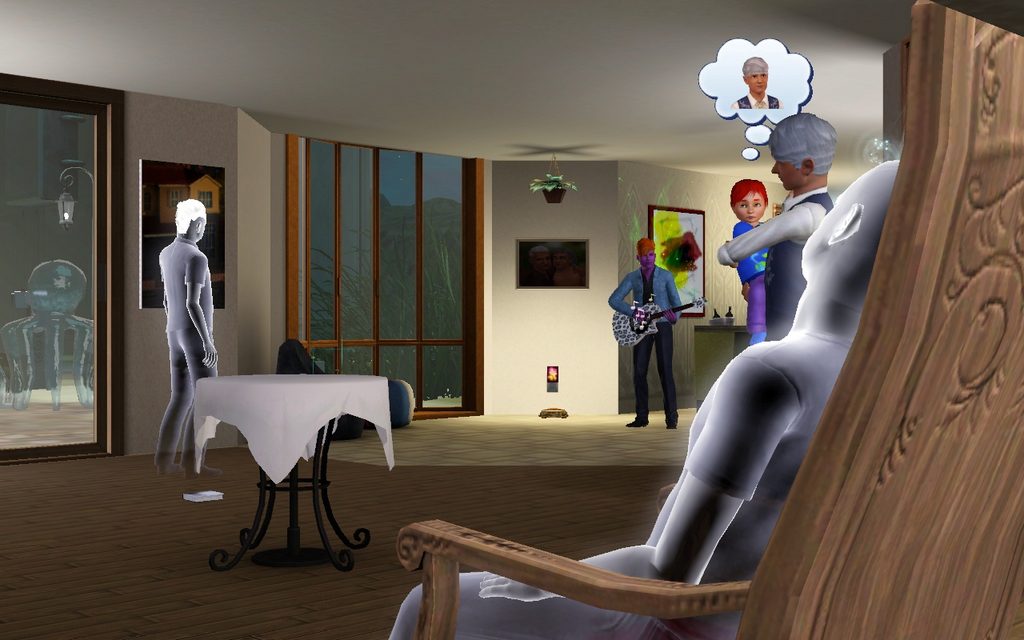 Randolph: Uncle Jawon, zere are loz of ghosties!
Yeah. The ghosts are getting a bit annoying.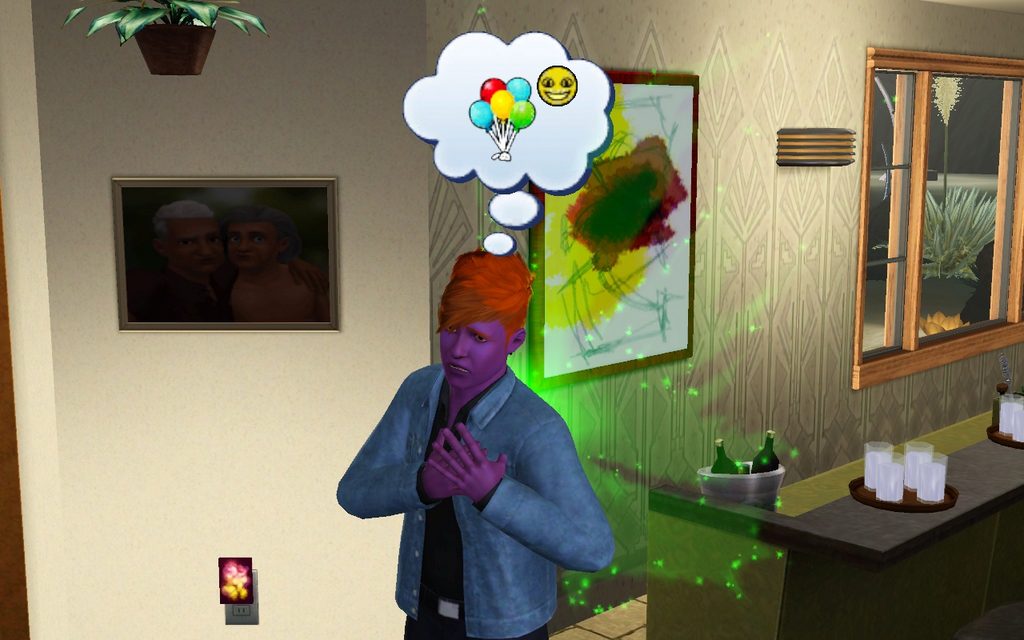 Rowan´s elderly wife dies, while he is at the party.
Rowan: My heart is broken! Lovely party, though!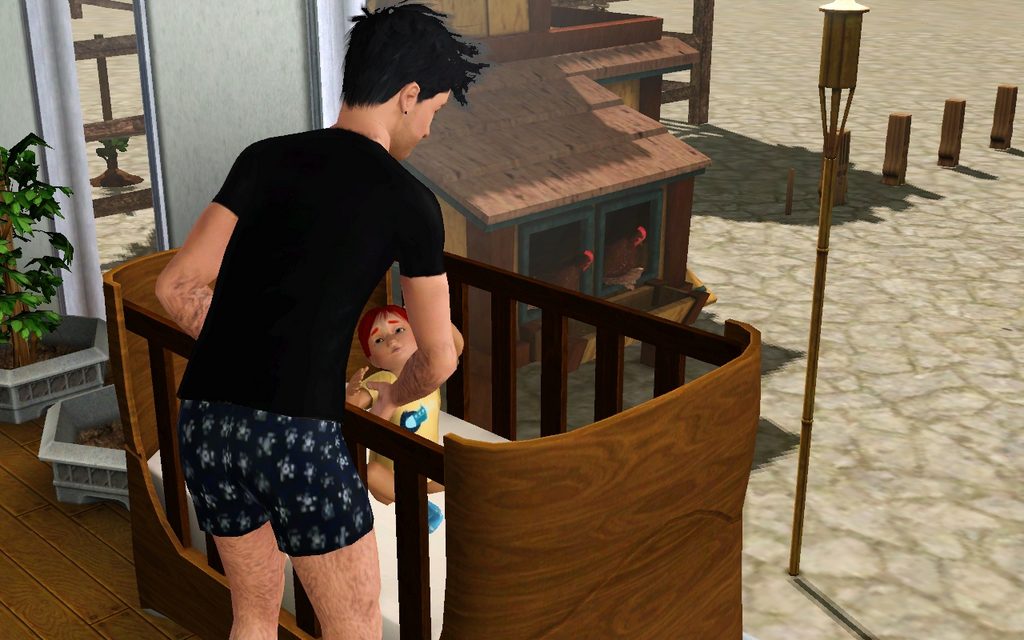 I made Eddy put his son into bed. This guy doesn´t do anything with him.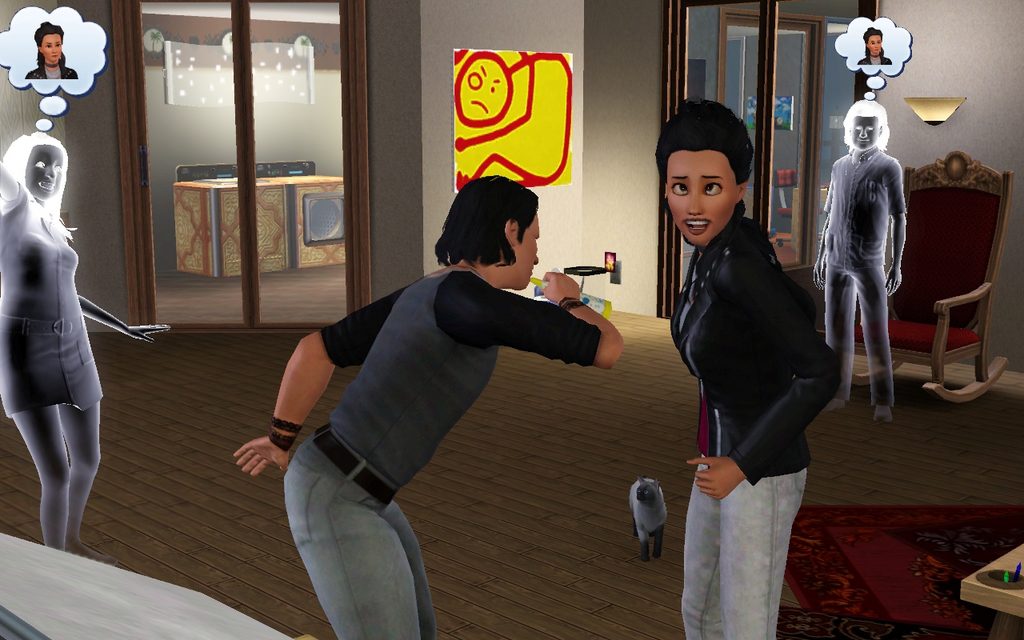 Oh, and Fiona als has a birthday.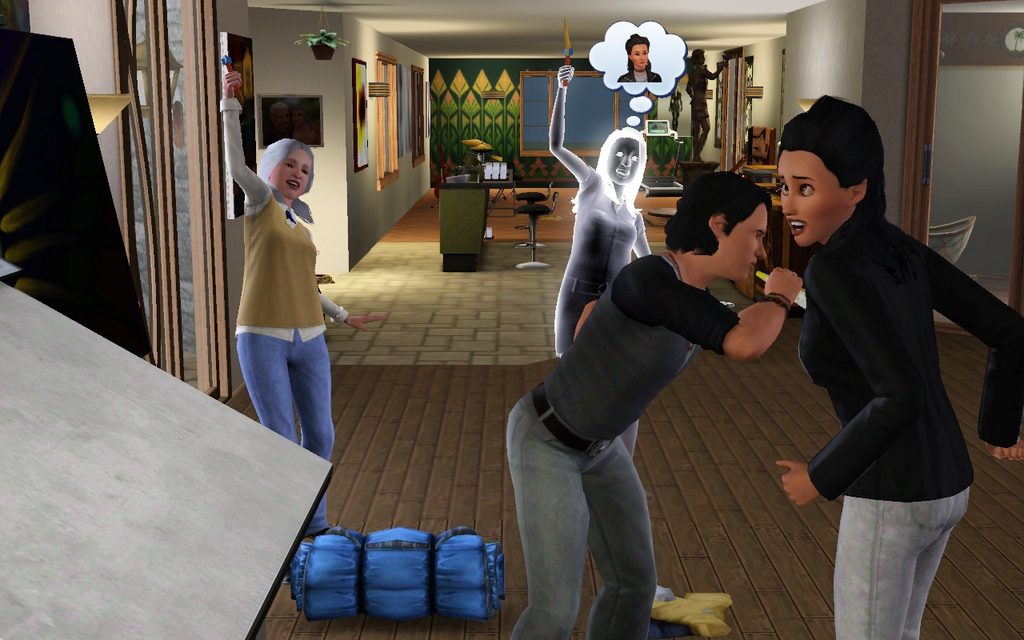 Nice eyeroll, dear.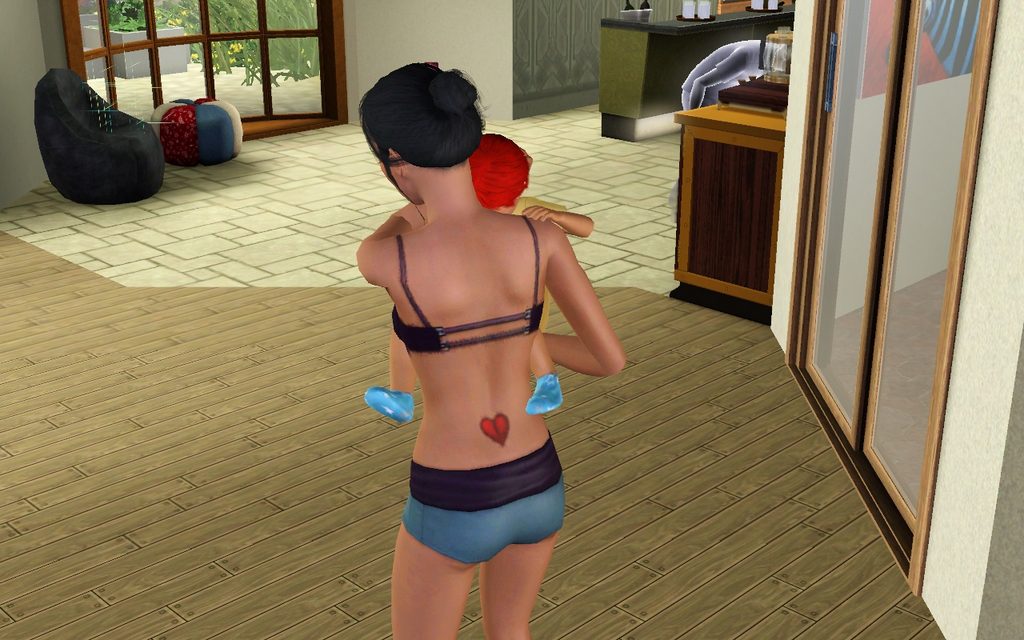 Oh, come on, I didn´t mean it like that. Show your pretty face!
Fiona: No. You can look at my tatoo that I got ages ago.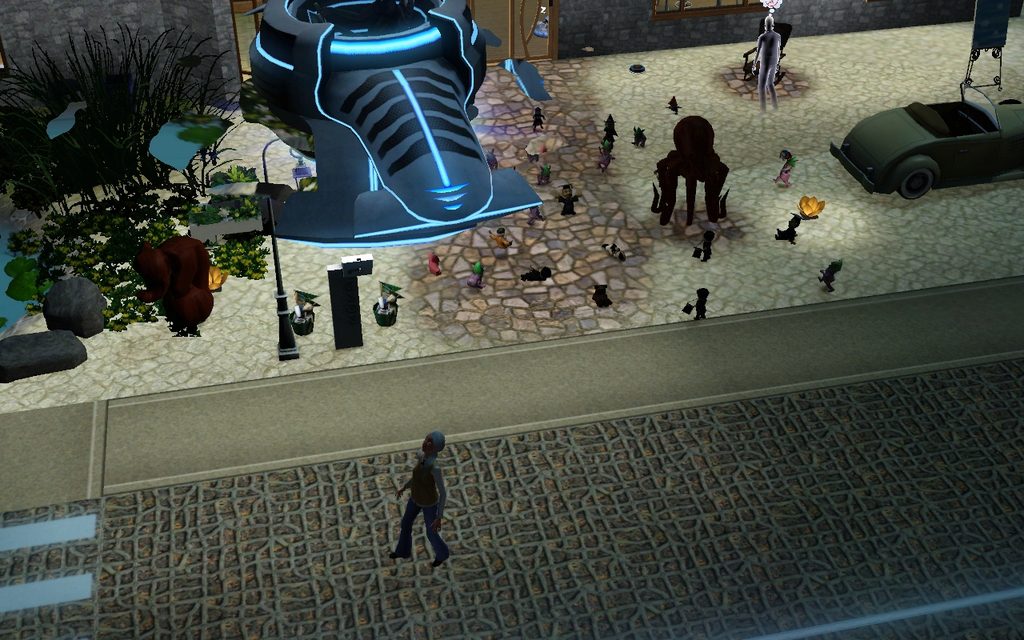 Pauline gets kidnapped again. The aliens sure like her.
Pauline: But I don´t like THEM!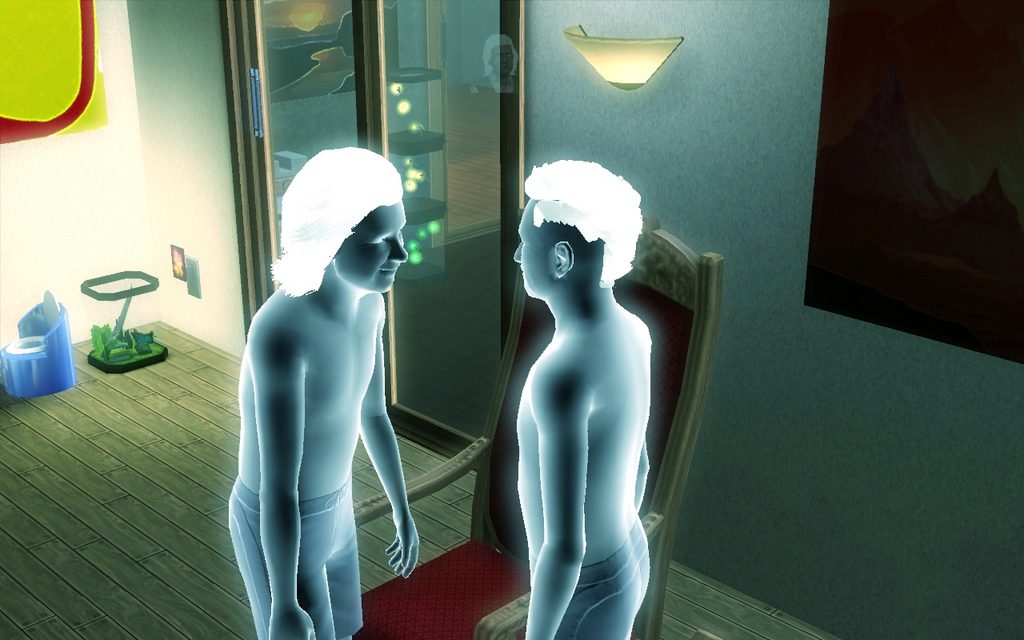 Joe and Nathan! Hi there!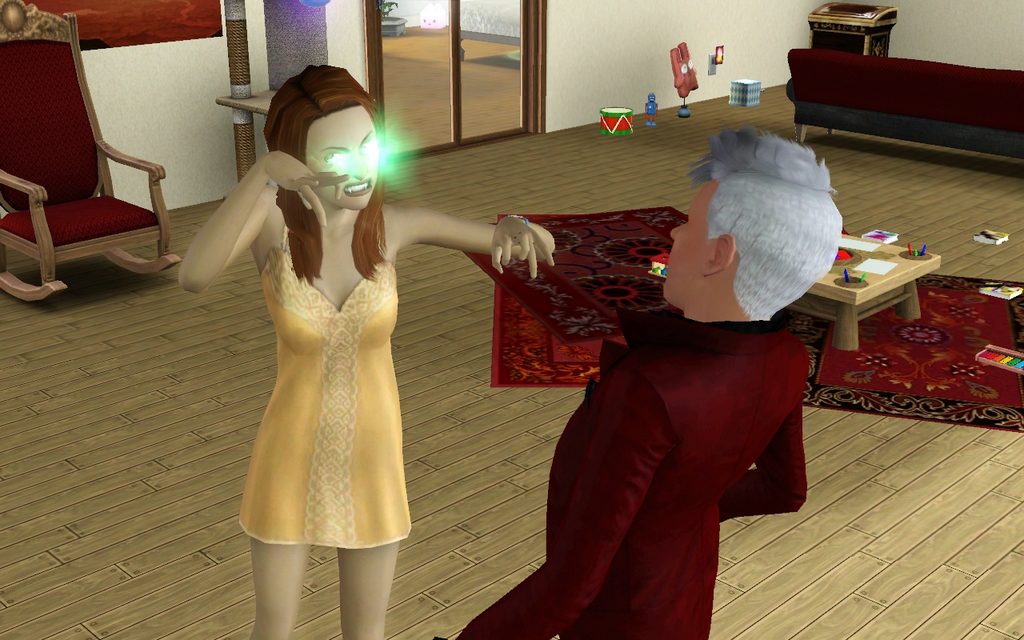 Kym visites for one reason or other and Gabby tries her vampire hypnotism on him.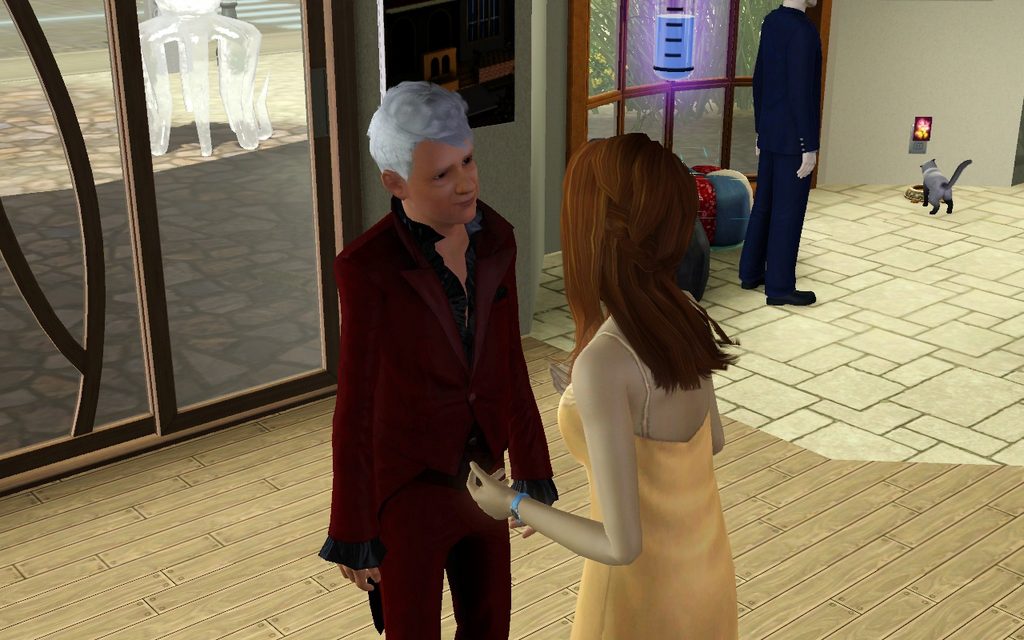 He then flirts with her, which Miles totally gets the wrong way.
Gabby: It´s not my fault! I didn´t even accept his flirt!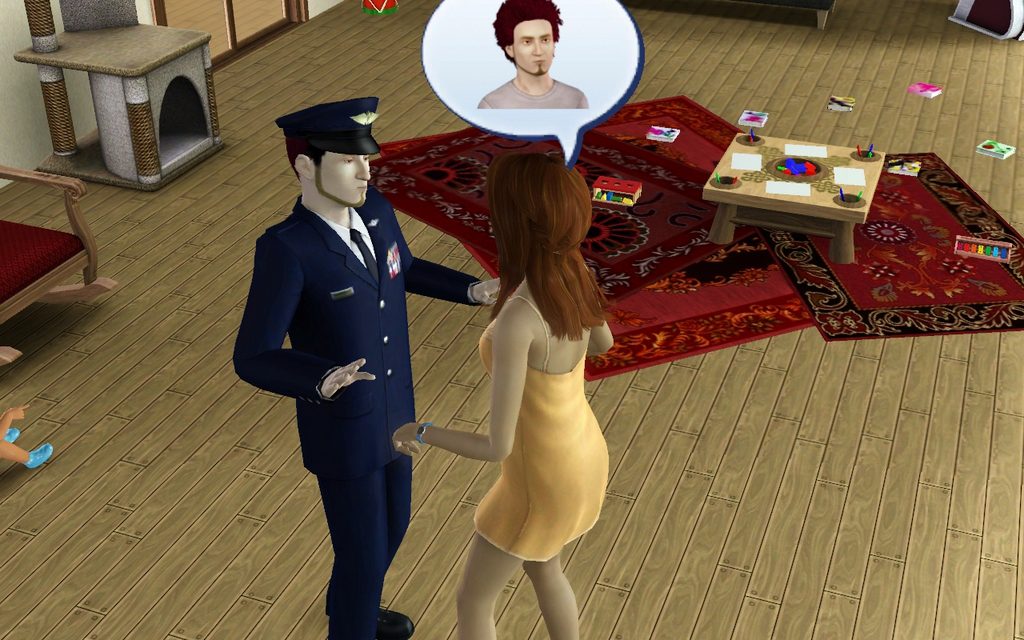 Miles: I´m not sure about that.
Oh, he wished for facial hair. I think, it suits him.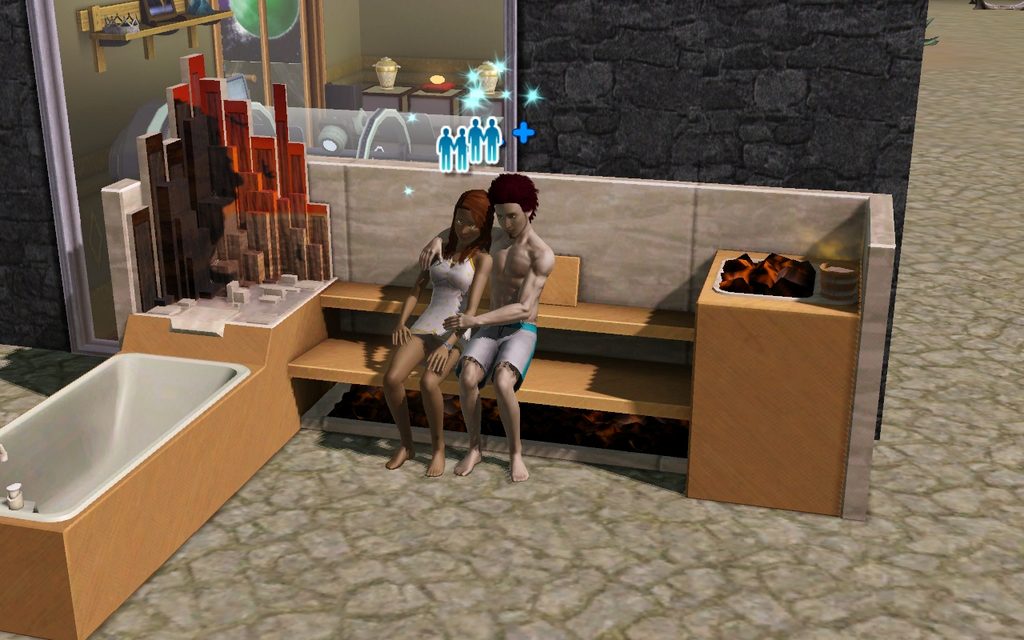 They made up and I let them try the sauna, because I wanted to test the try for boy/girl option.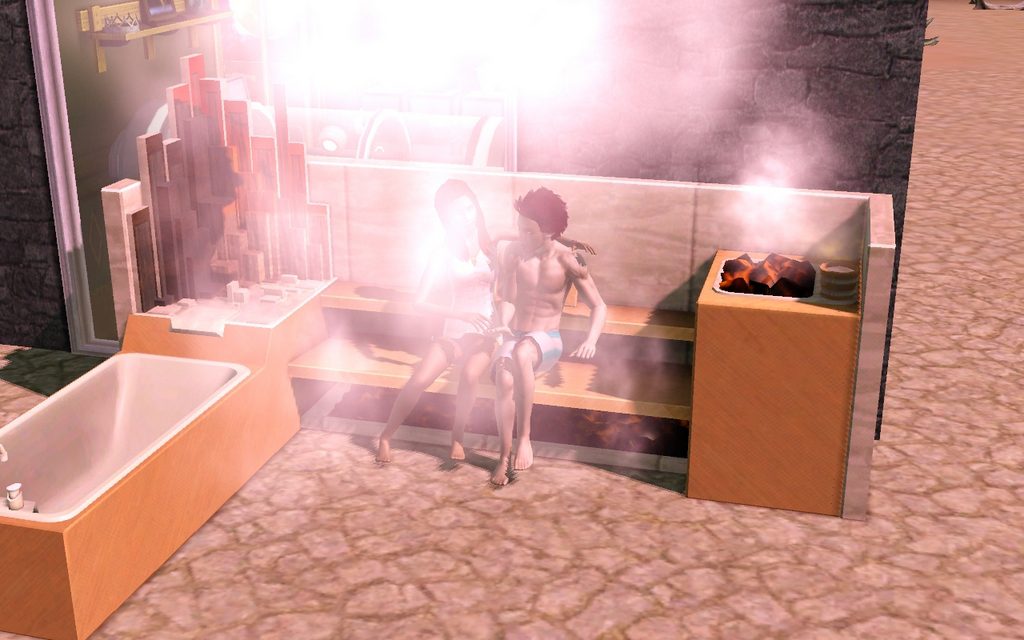 AND IT TOTALLY DIDN´T WORK!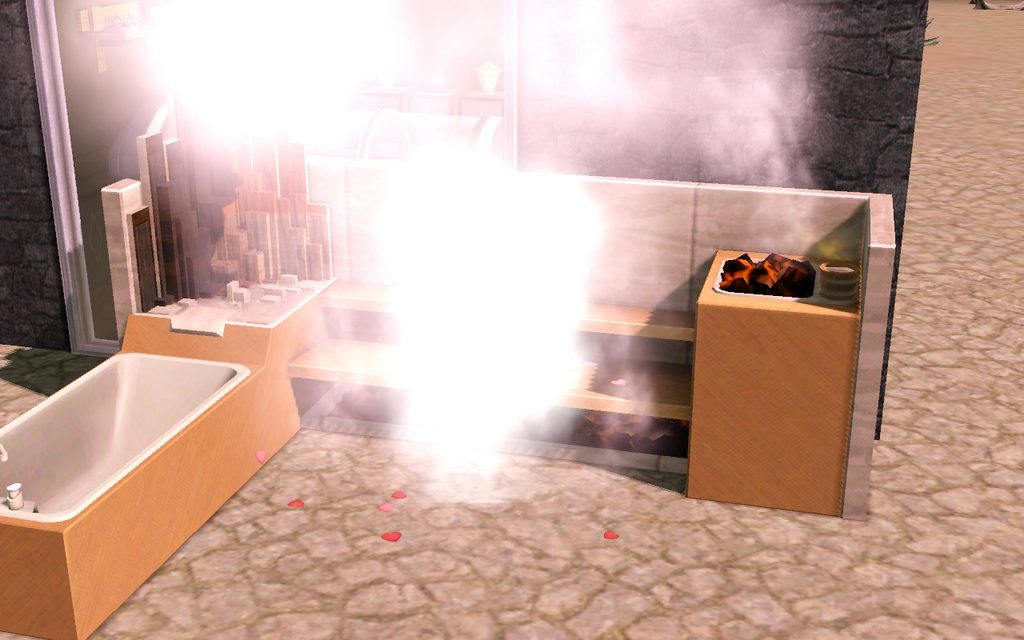 It was such a pain to even make them sit at the same time to start the interaction, because the kept jumping up to do random stuff. Also, it was daytime, so Gabby started to sizzle.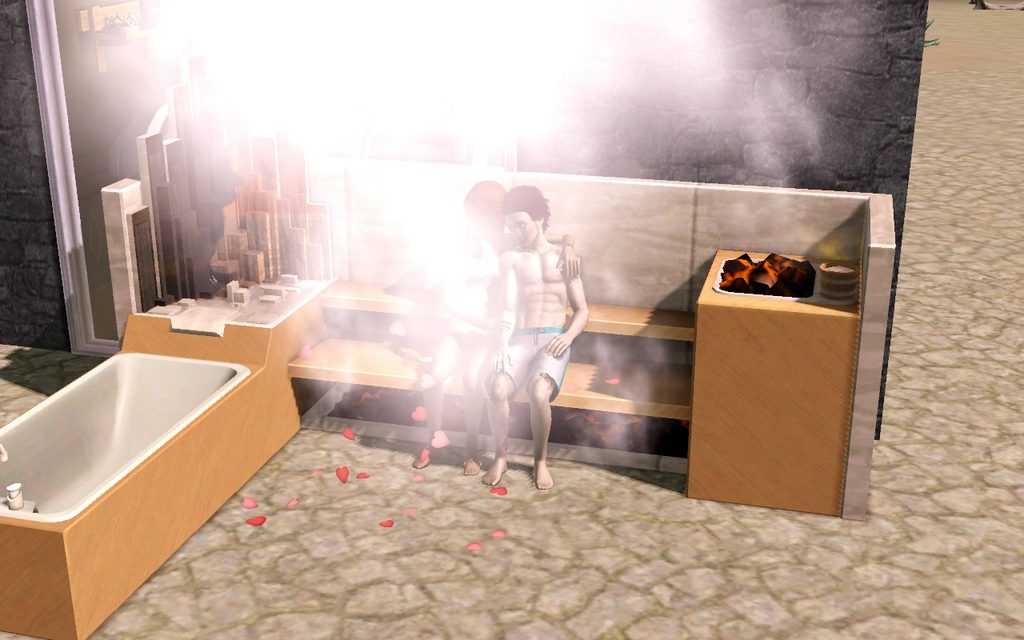 And she didn´t even get pregnant! I tried six times in total, and it just didn´t work.
They had shower wohoo the next day and there were chimes.
Otherwise the sauna works just fine. Hmph.