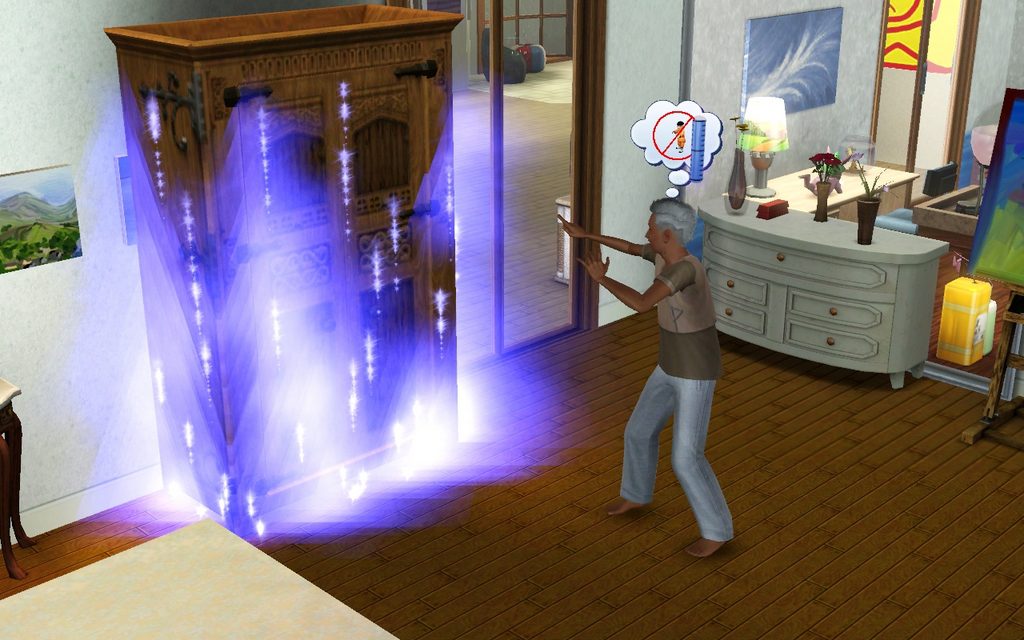 Nathan opens a portal in a wardrobe while lamenting the damage of the chinese gnome.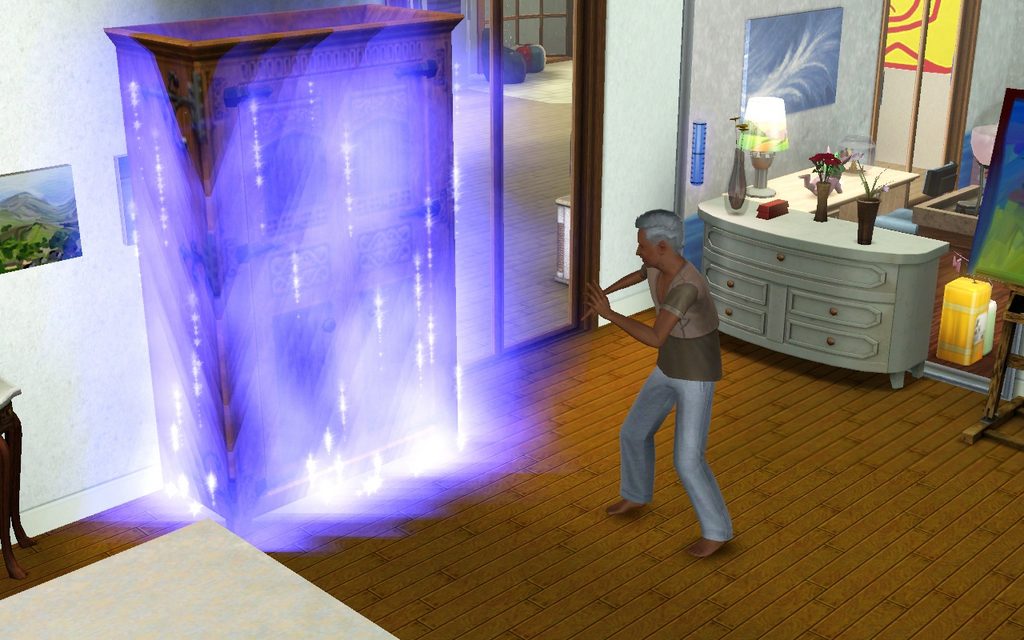 I bought the wardrobe just because I wanted to try this.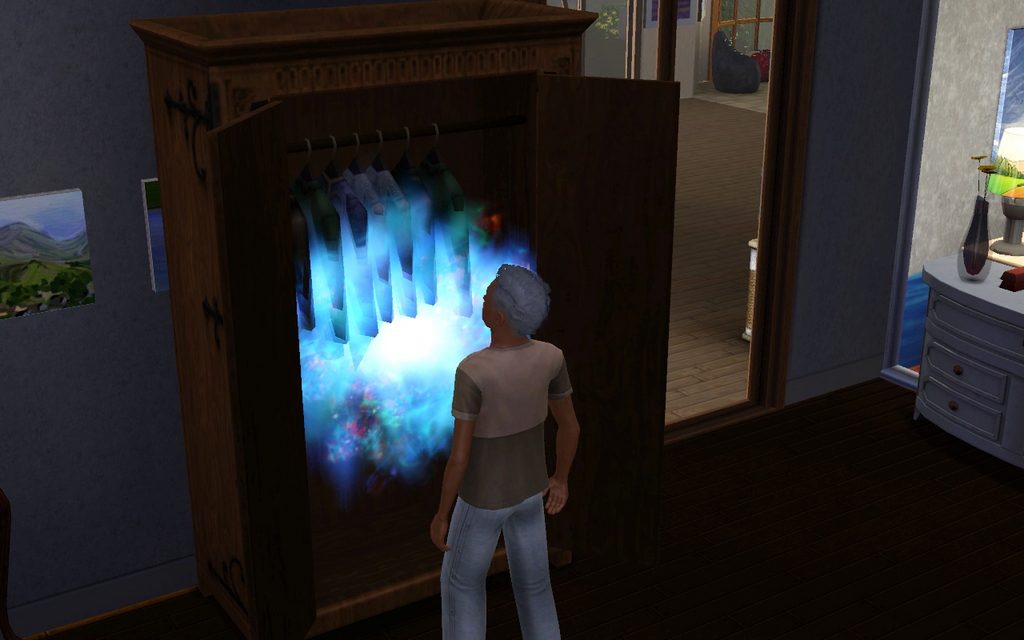 Nathan has some adventures in fairy land..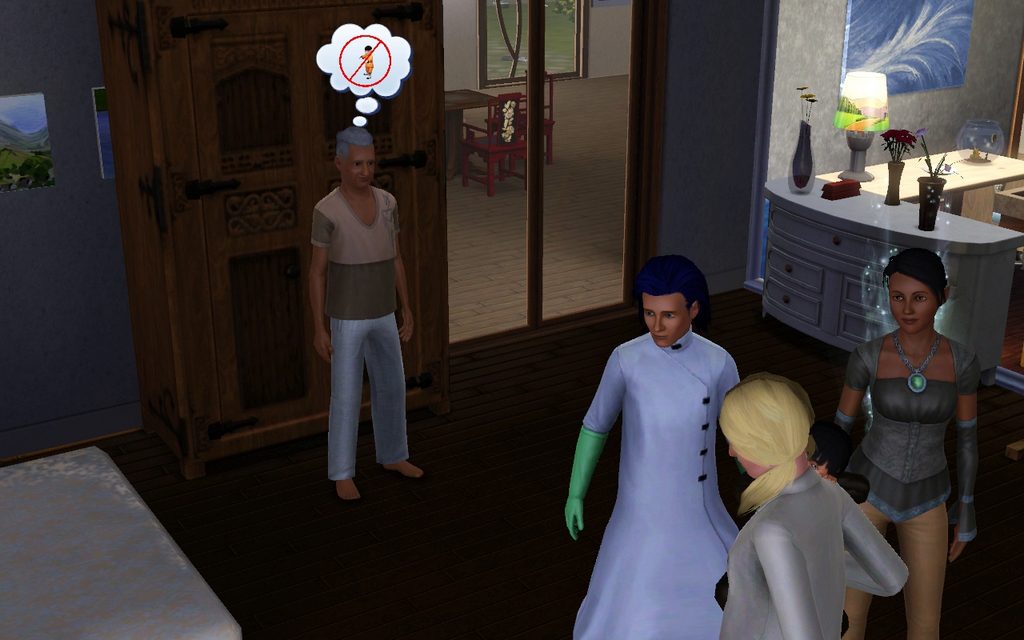 … and comes back to a game of "who feeds the toddler". The gnome is still broken.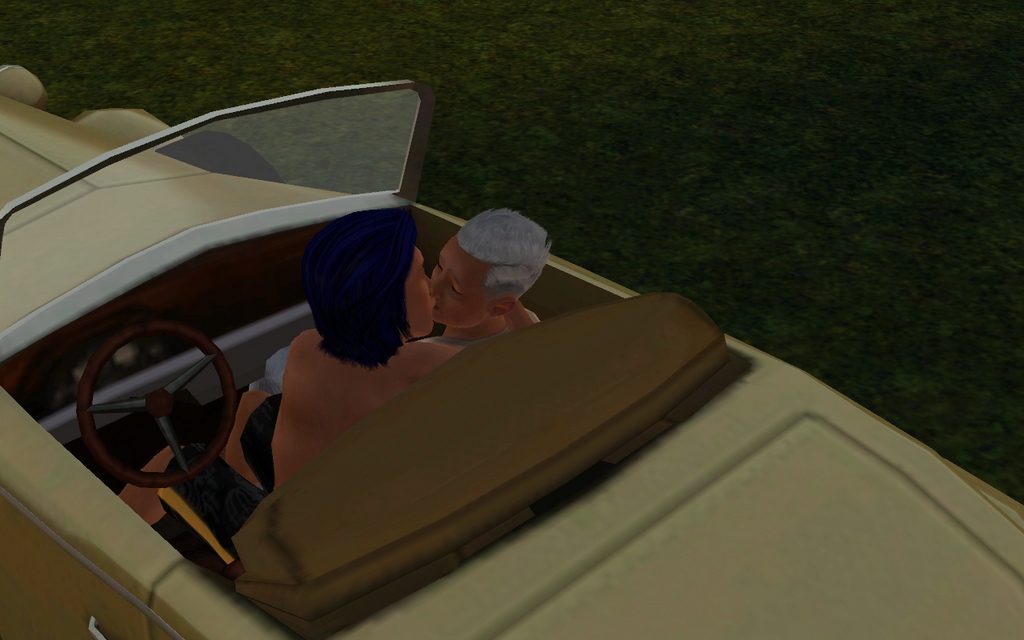 Joe doesn´t mind at all, that Nathan is now an elder.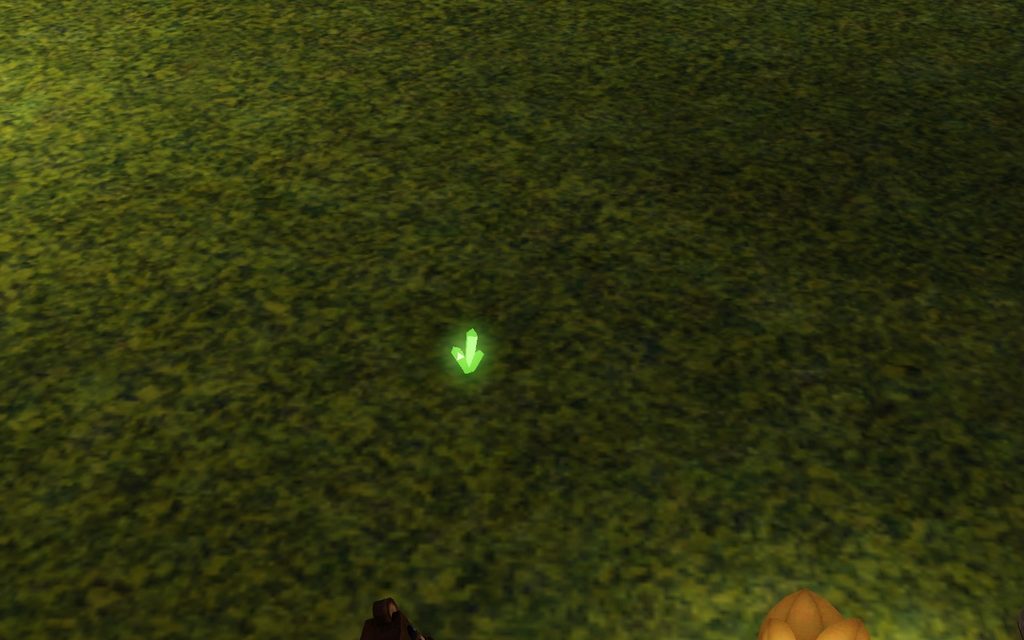 Kisa finds some tiberium in some of the space rocks she keeps braking.
But I moved her and Liang out and Steven and Star back in.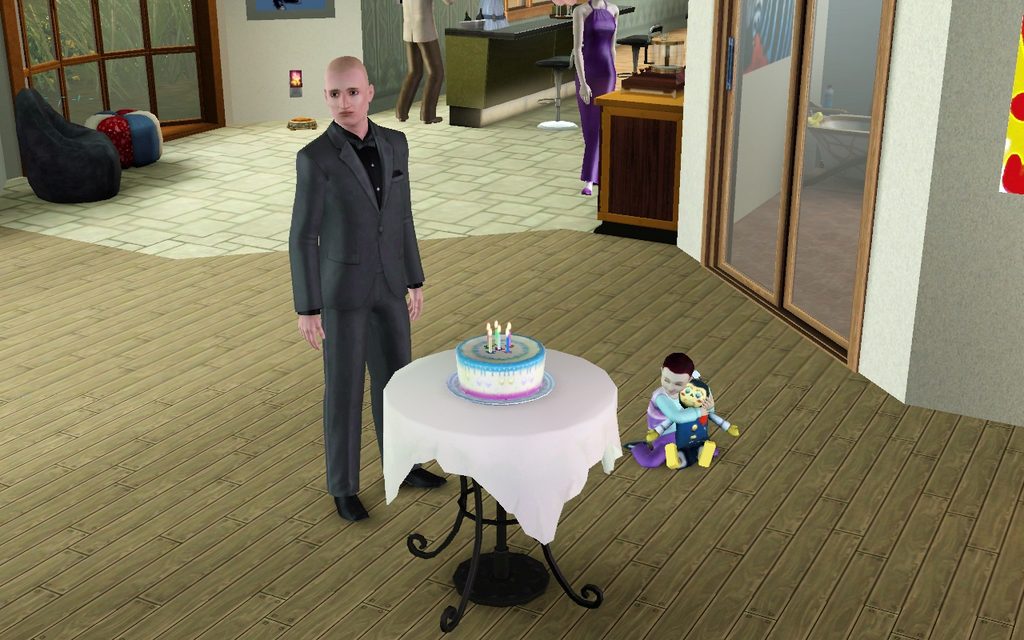 And it´s Steven´s birthday!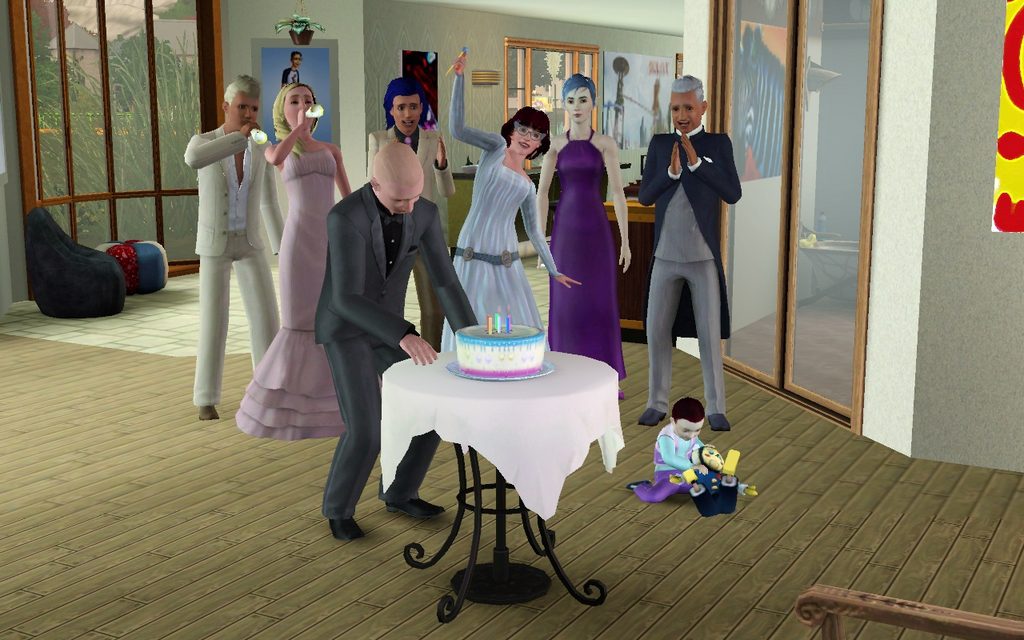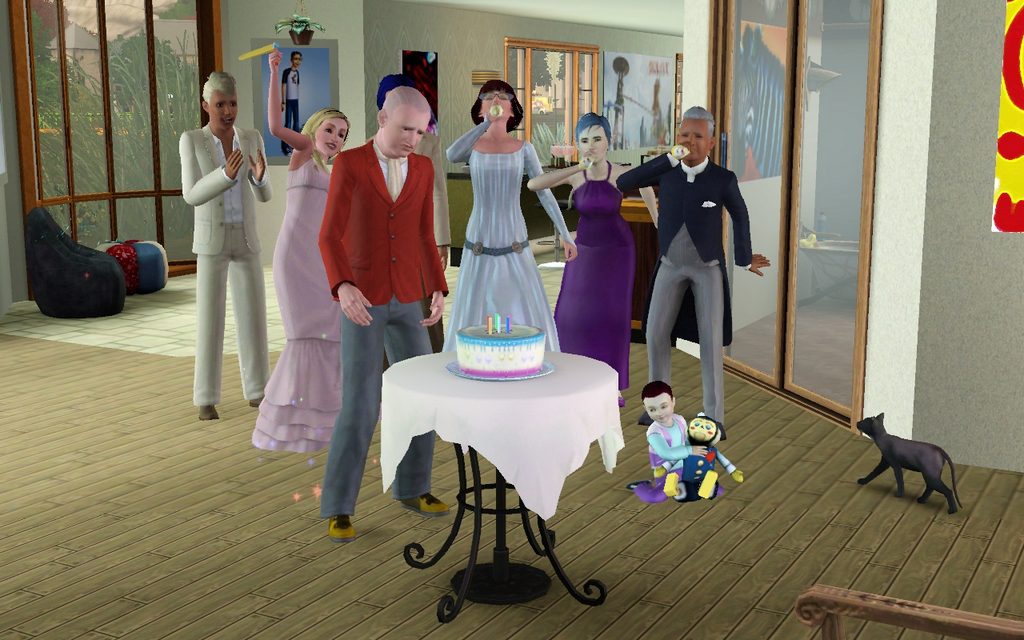 He doesn´t look thrilled. Perhaps it´s the jacket.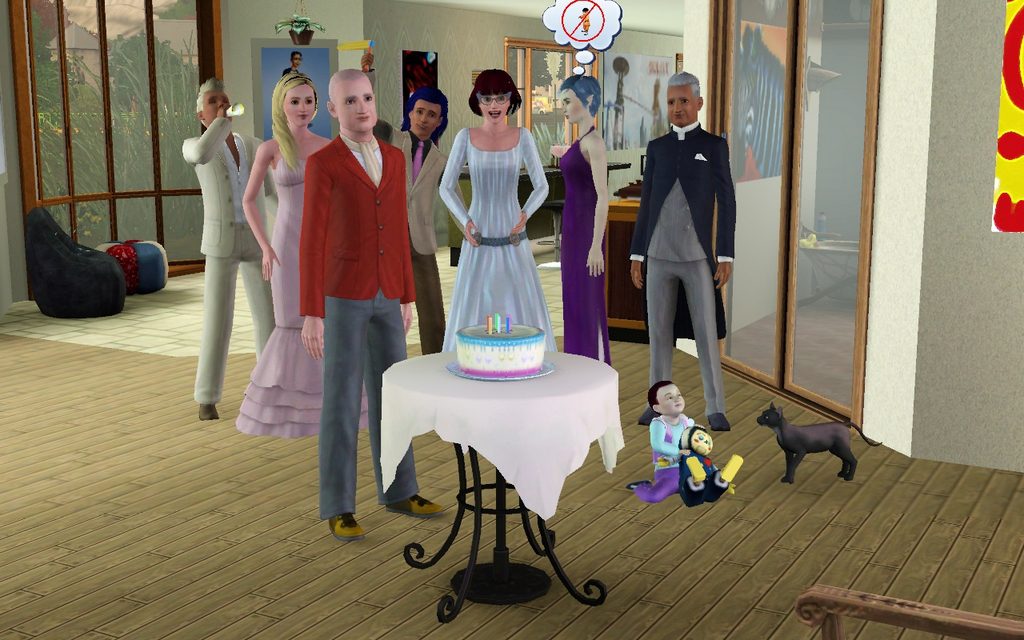 I´ll fix that.
Steven: Thanks! I can´t breath!
Joe and Nathan try the other thing sims can do in wardrobes.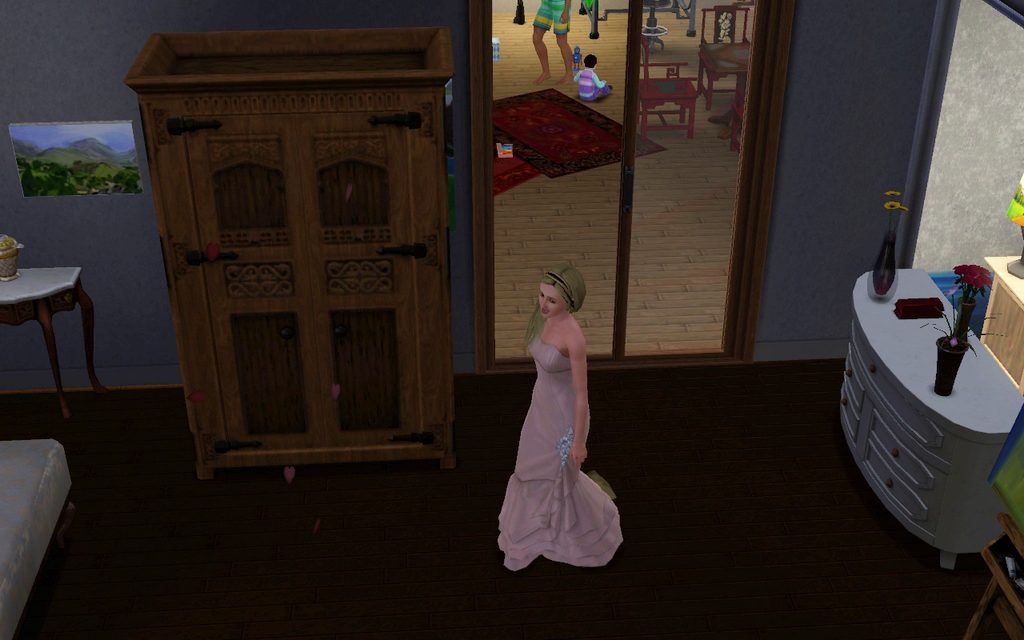 Pauline chooses this moment to go to bed.
Pauline: Eh, I defenitely didn´t hear that.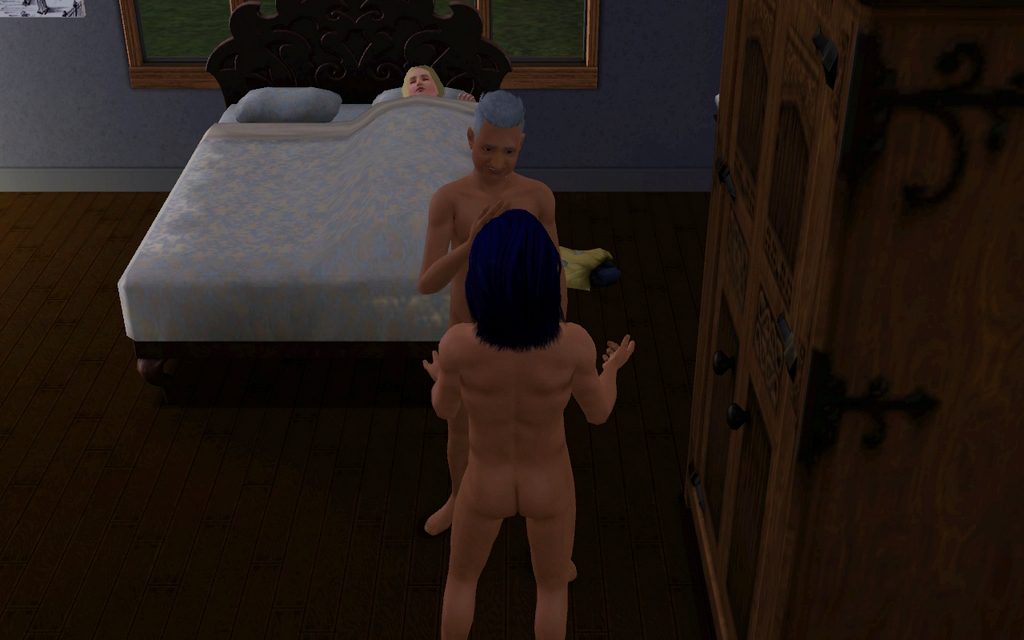 Pauline: Or see that. Guys!
They both emerge buck-naked and laugh their head off.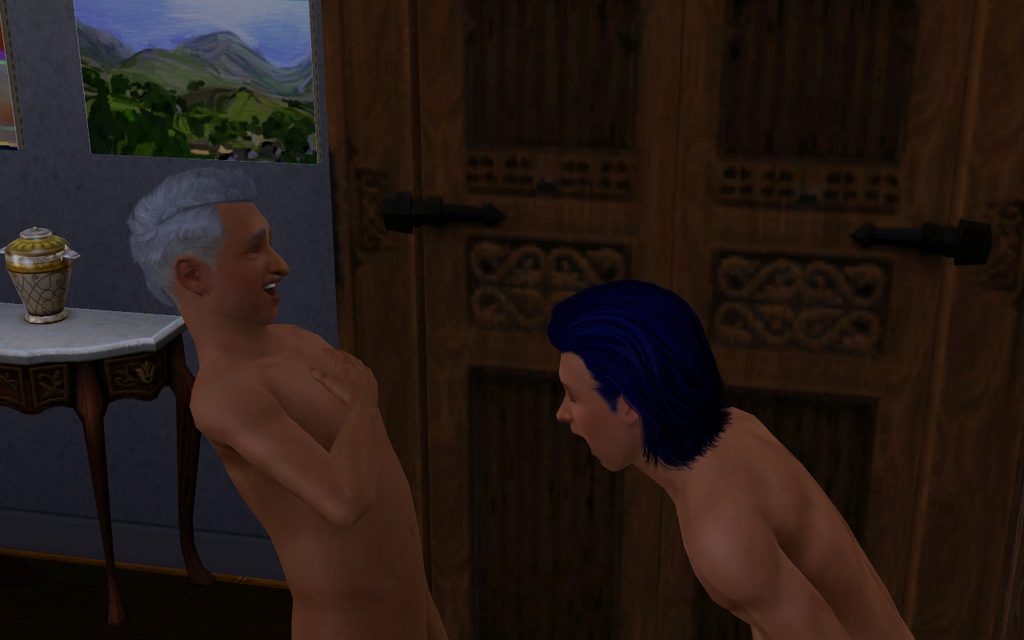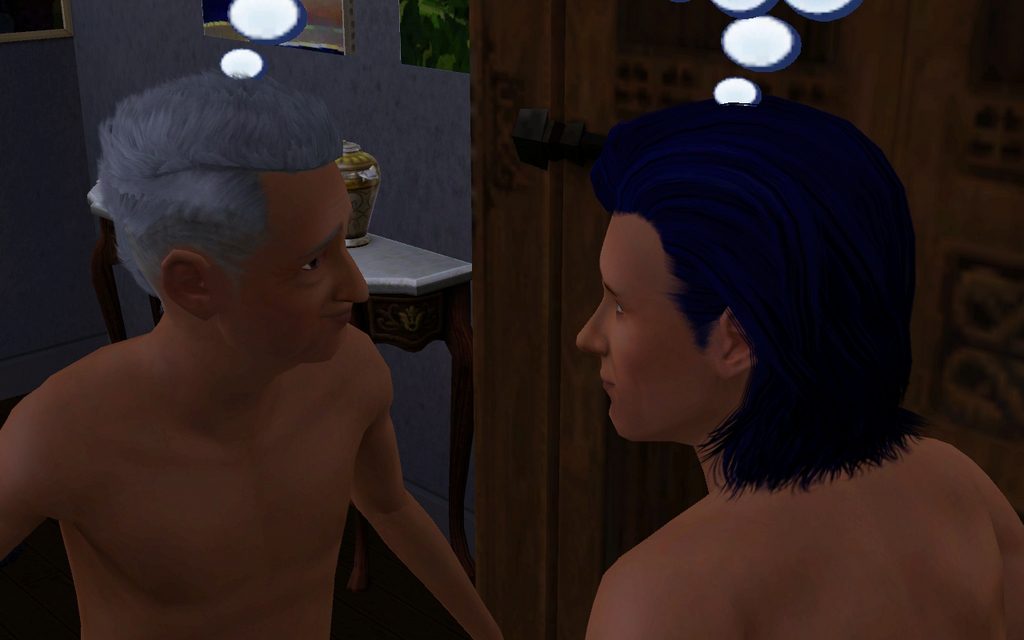 Nathan: Wanna try that again?
Joe: Sure!
Pauline: Get OUT!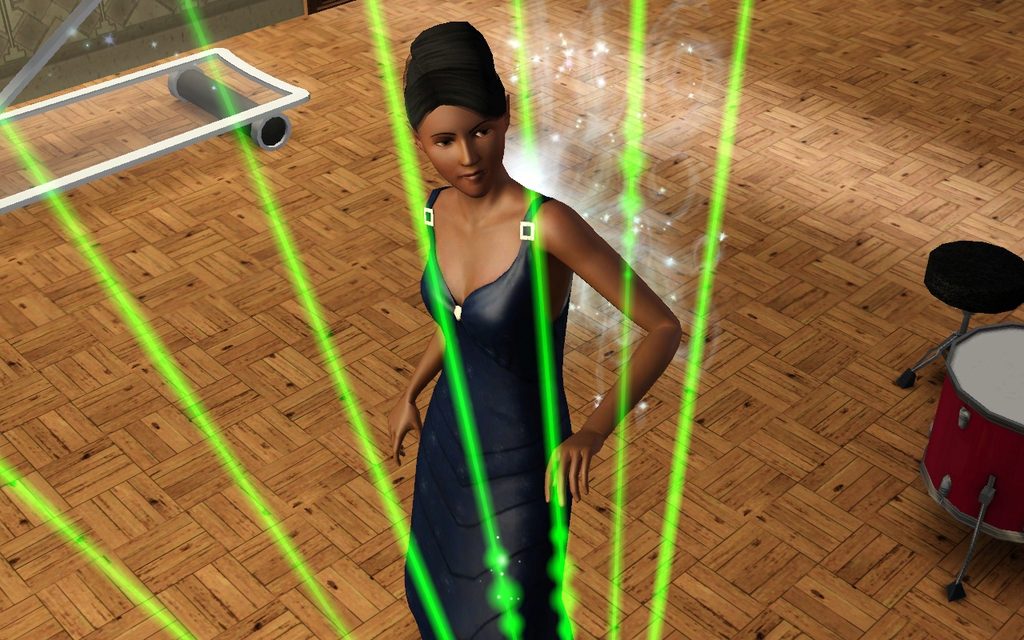 Kisa seems a bit miffed. Or perhaps I feel guilty at moving her out. She and Liang got married shortly after this party. So maybe it´s nerves.
Kisa: It´s just, that my program forces me to play an instrument at a party! I´m no virtuoso! It sounds awfull!
Oh.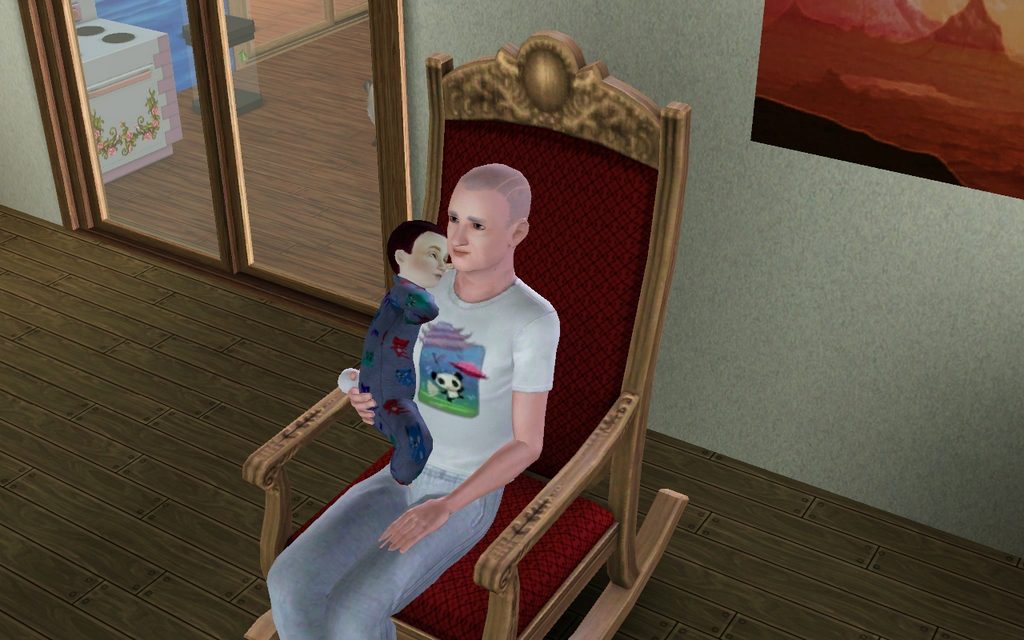 Steven loves being a granddad.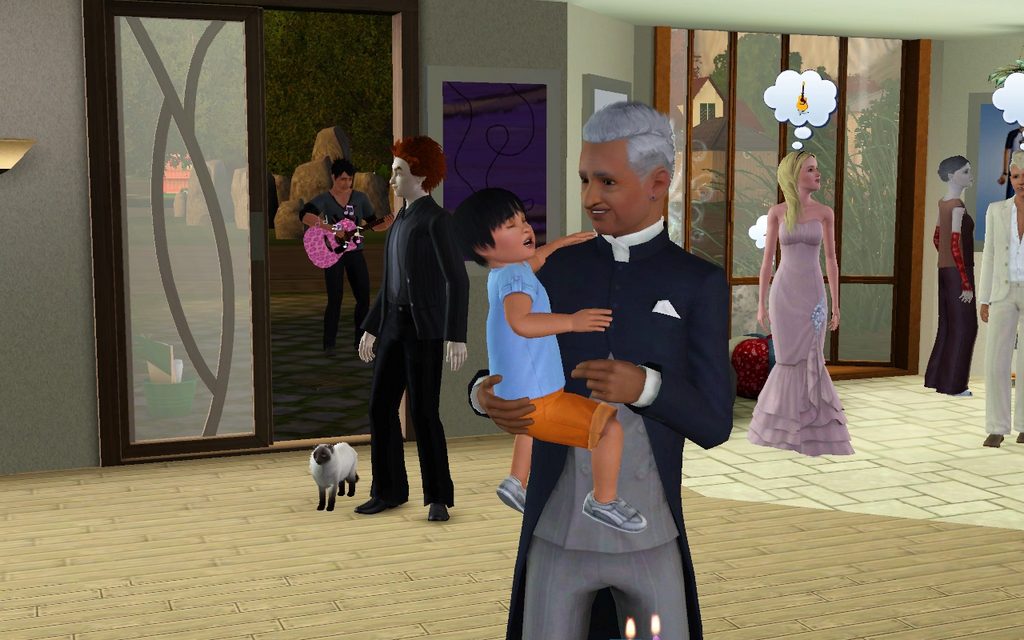 And it´s another birthday.
Those two seem to be quite happy with their kind of relationship. Pauline actually never rolled a wish to marry Jovan. So they stay girlfriend/boyfriend, living in different houses, and happily jump each others bones whenever they meet.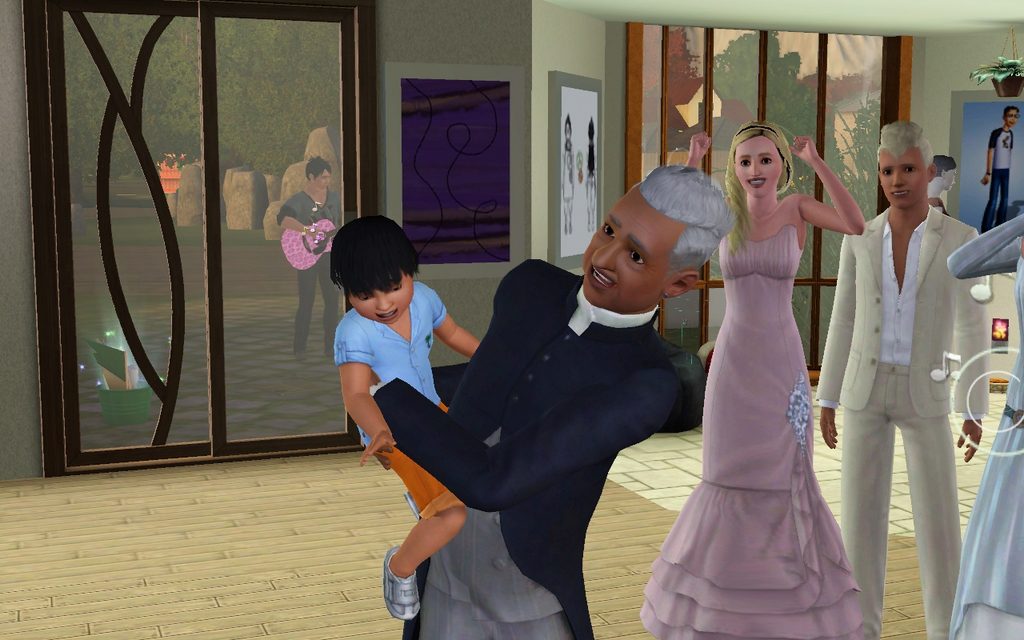 Oh my. I see some broken hearts in this one´s future. He rolled equestrian, but I don´t think, we have room for a horse.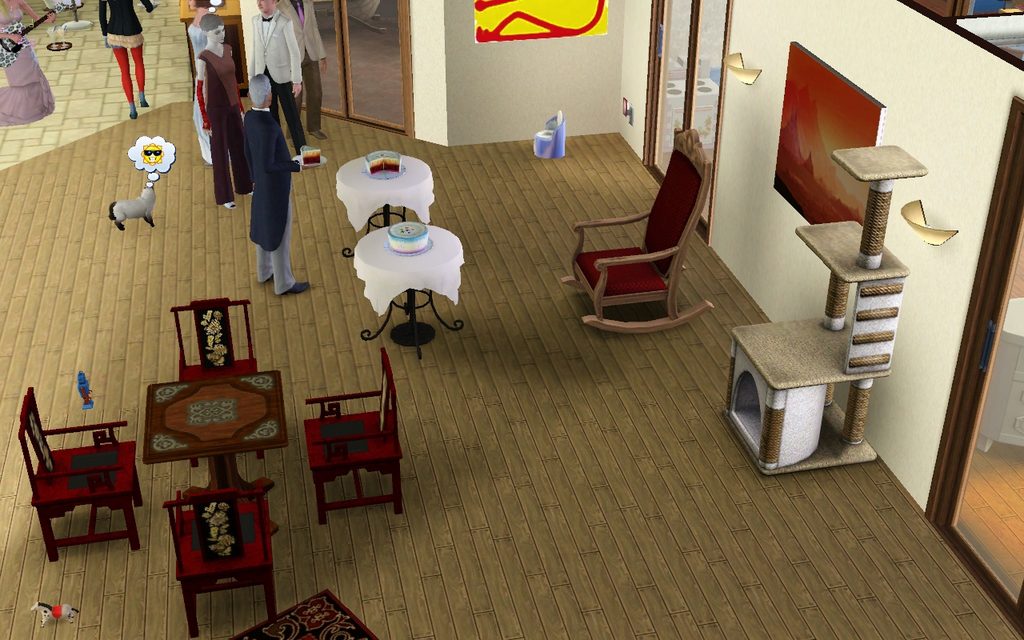 And there´s another cake.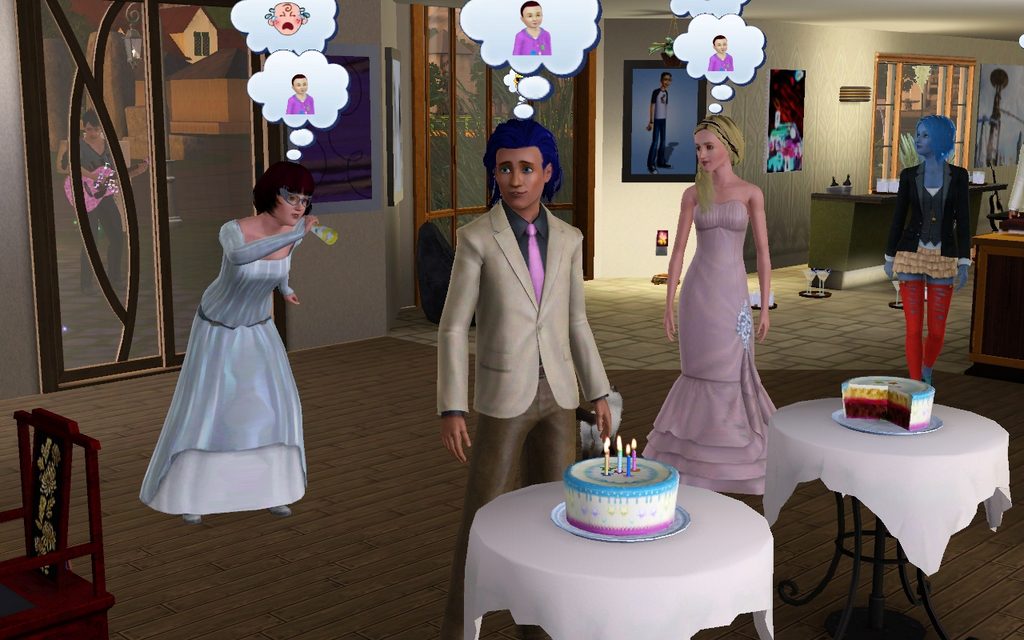 Joe: Should I be doing this, while Miles is crying?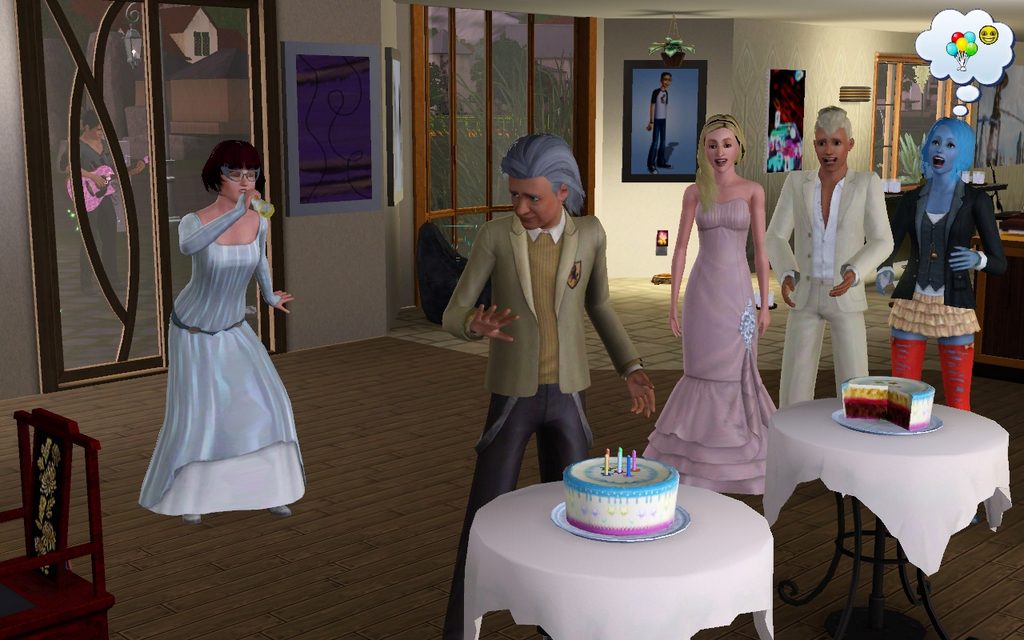 Joe: Uh, I don´t know. How do I look?
Nathan: Still hot!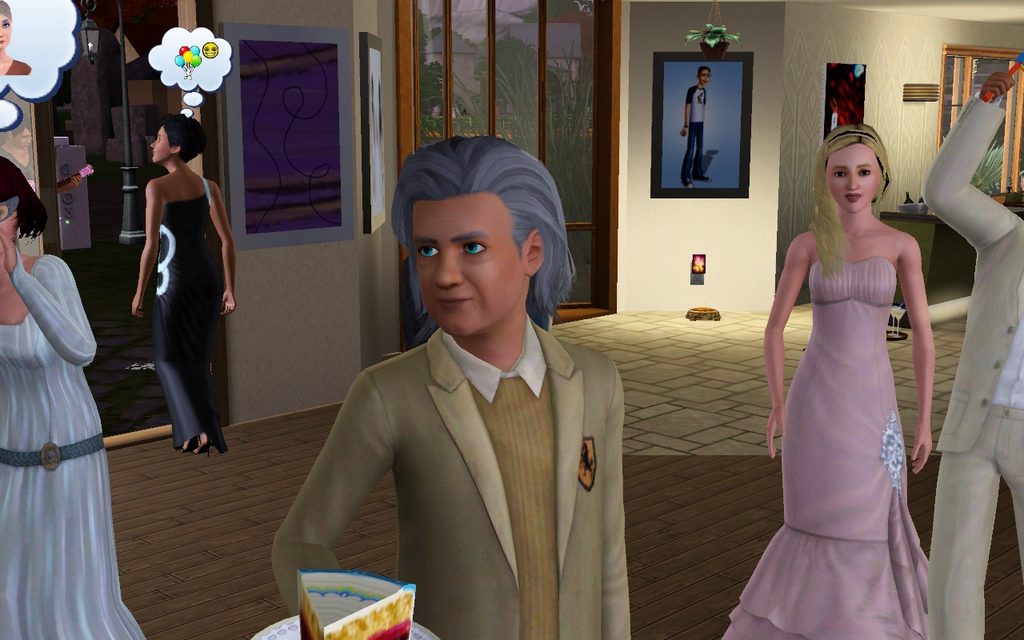 He does! Those eyes are awesome. Pity, that Kym didn´t inherit them.
The silver fox brigade, lovingly gazed upon by the younger generation.
Ah, well, sims.