So this is chapter 100. Yay me, I guess.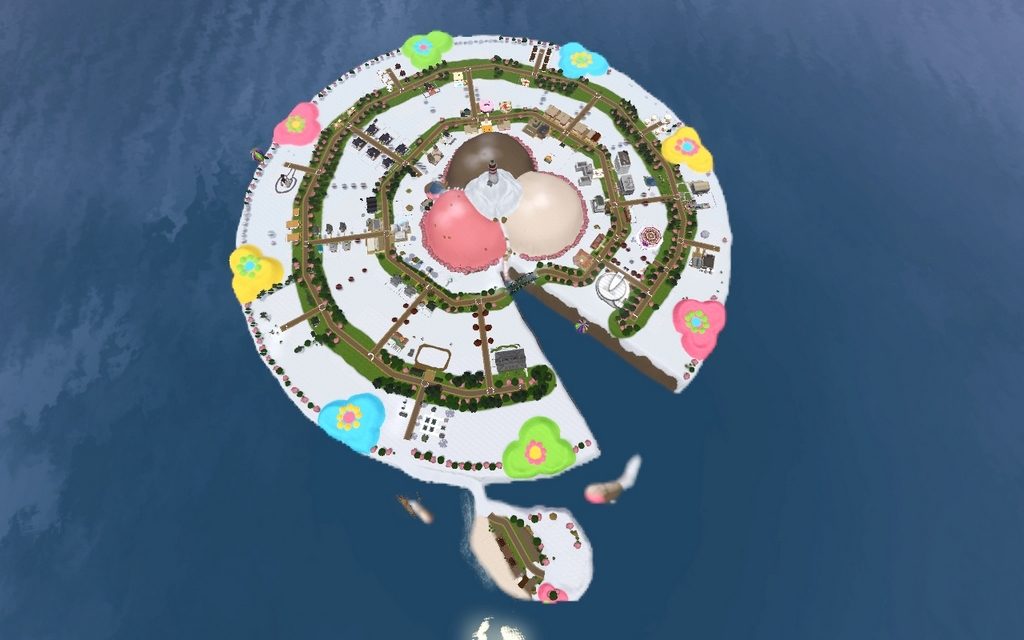 I was totally fed up with Isla Paradiso and EA-worlds in general, so I downloaded a world from the exchange. This is Cake Island II by Rflong7.
It´s pretty awesome. I have been playing with create-a-world, and actually have one working world, but this really made me ponder about my effort.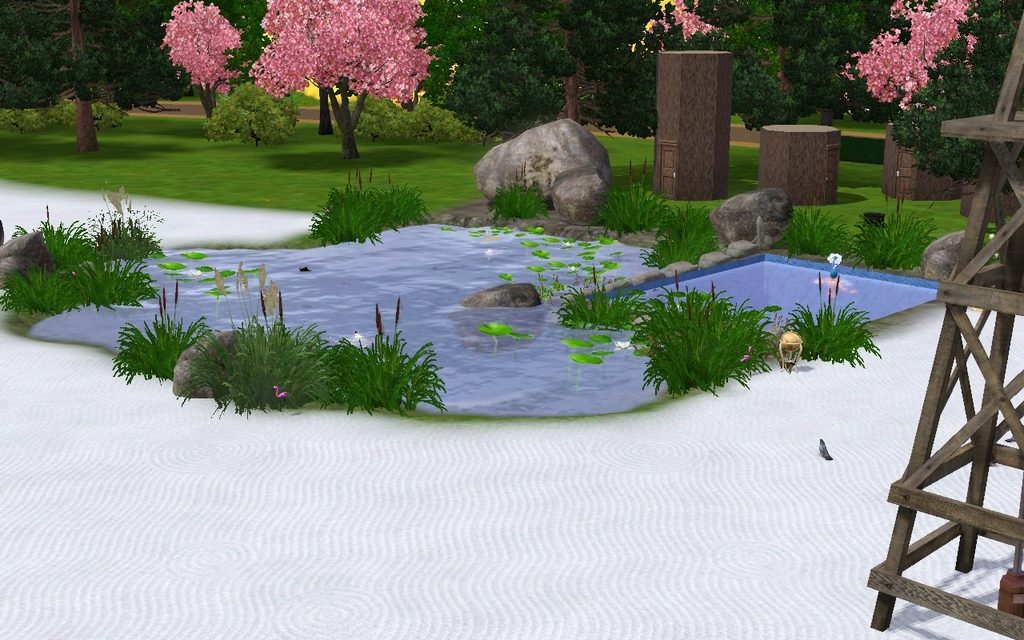 Every lot is custom made. I especially like this little pond/swimming pool.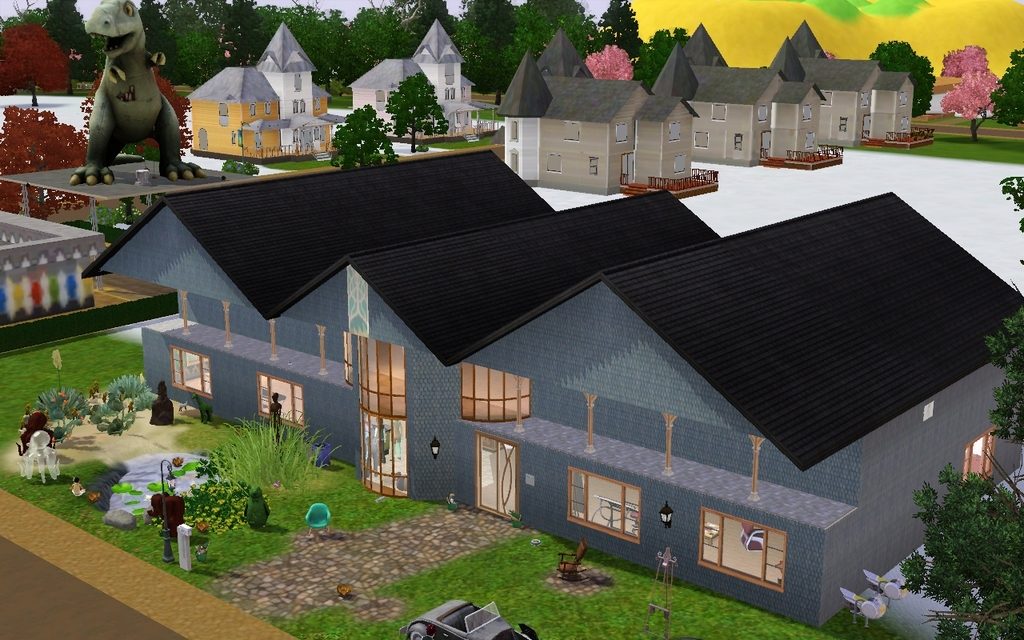 Here we are. There´s a godzilla right next door.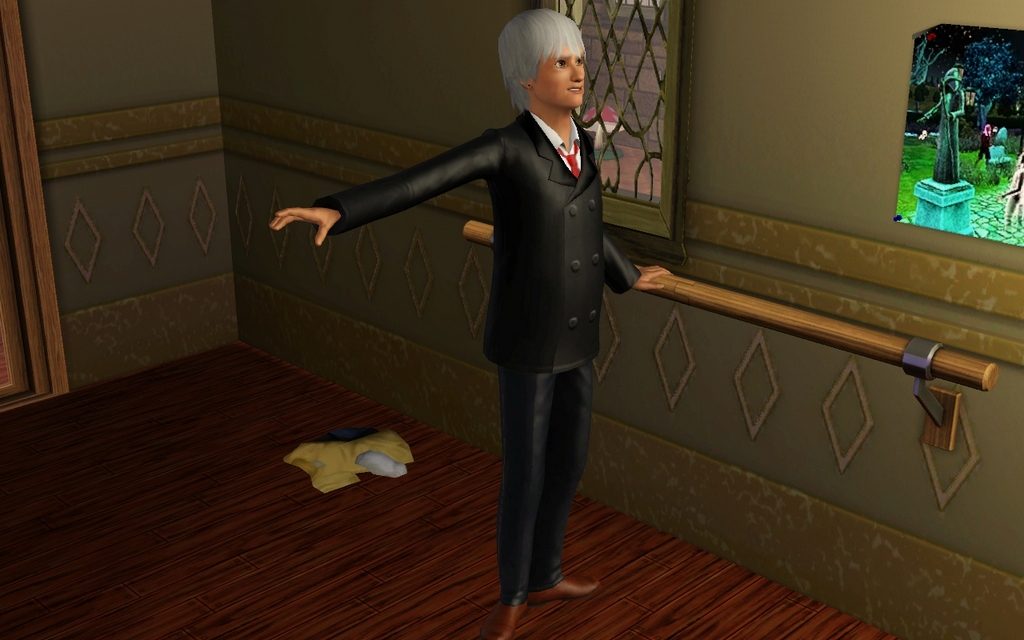 Everyone is behaving like usual, though.
So this is part two of my plan for Miles.
I love how gentle sim vampires are with their lovers, compared to how they treat aquaintances. Although poor Miles looks frightened.
Gabby: You sure about this?
Miles: Y-yes…
Gabby: Here we go!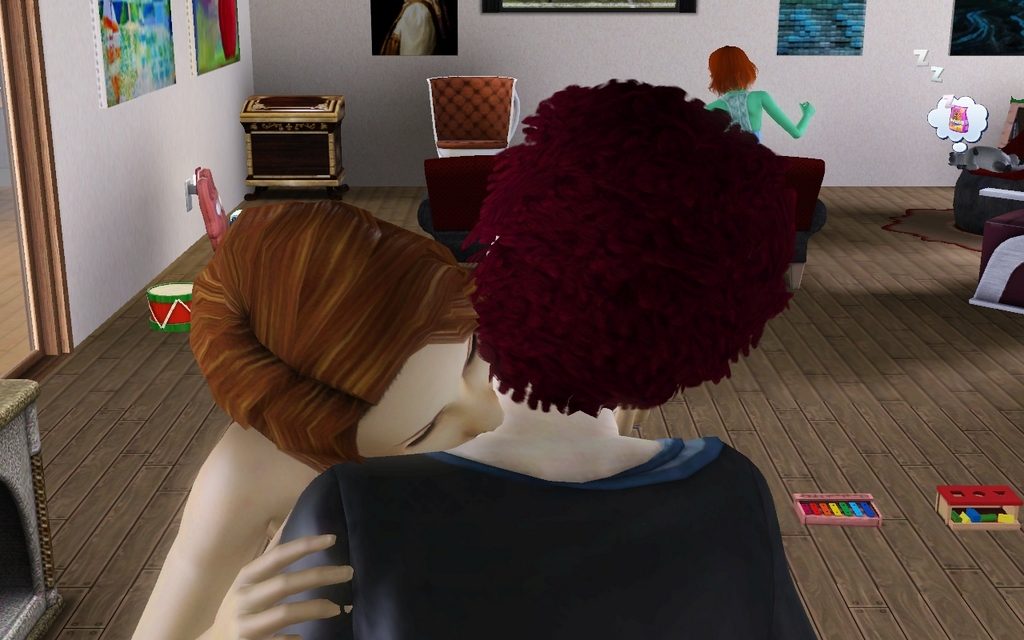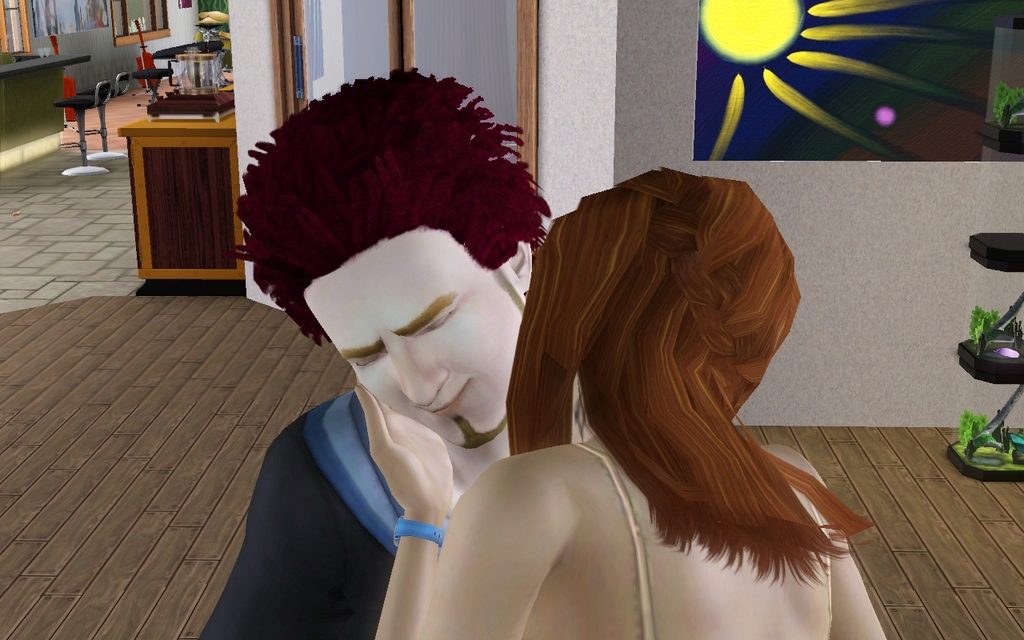 Seems to hurt.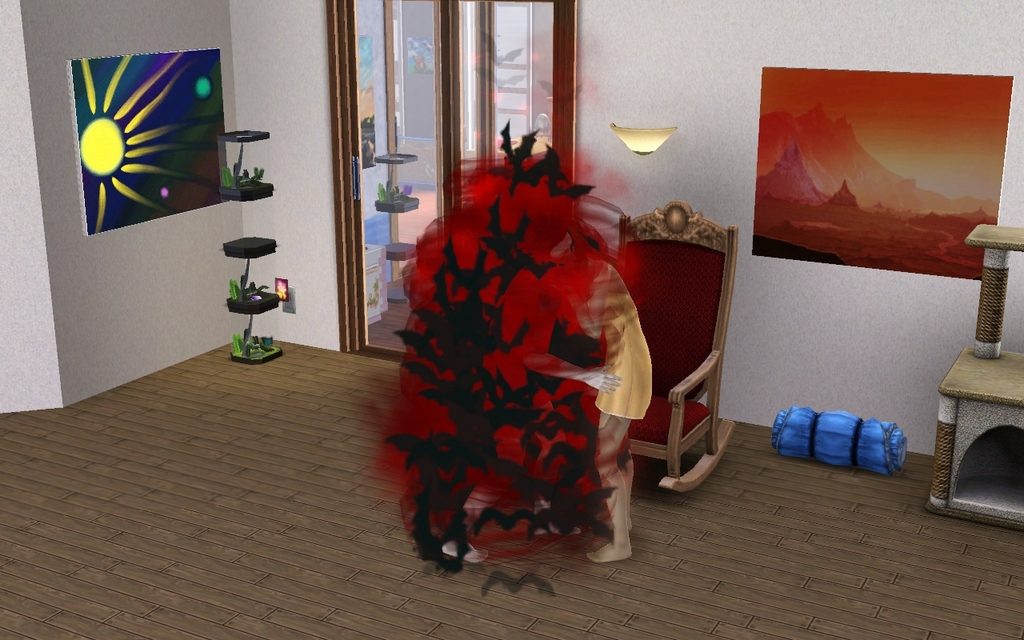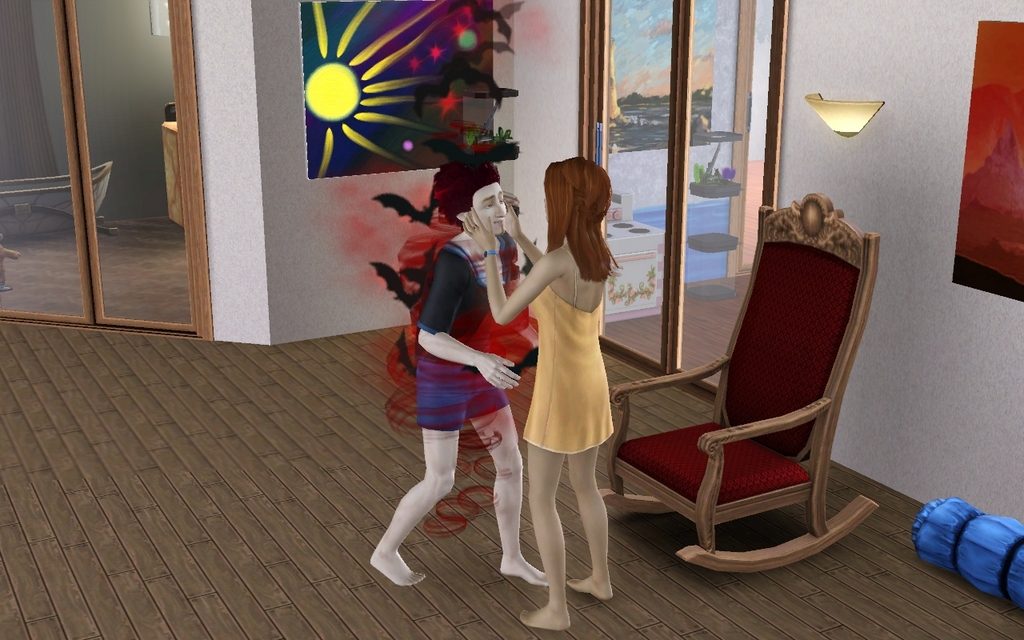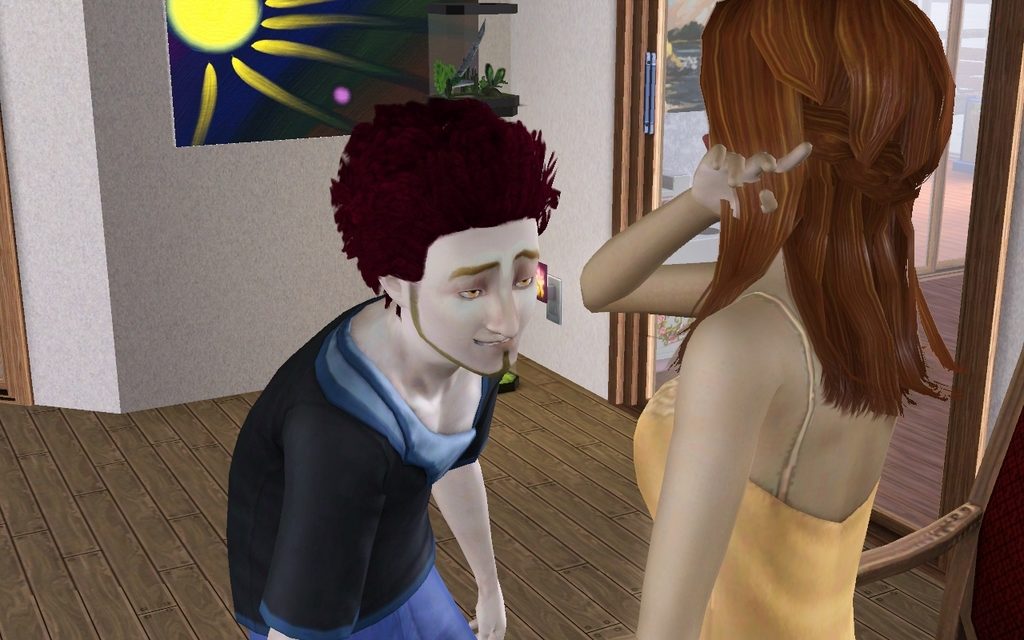 Miles: Guh.
Gabby: Yummy!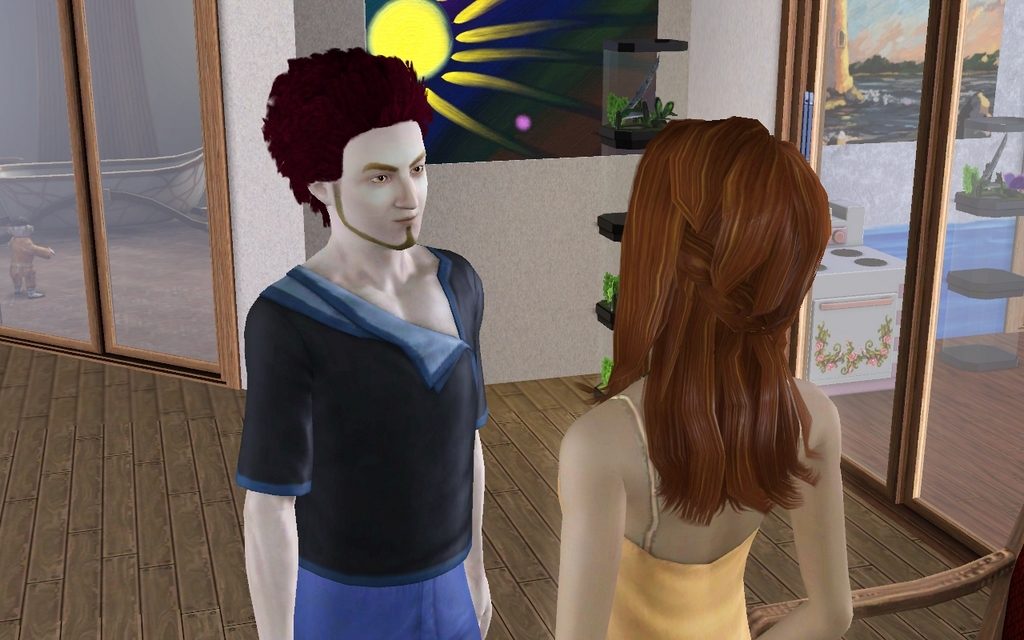 Miles: And now we wait?
Gabby: Yes!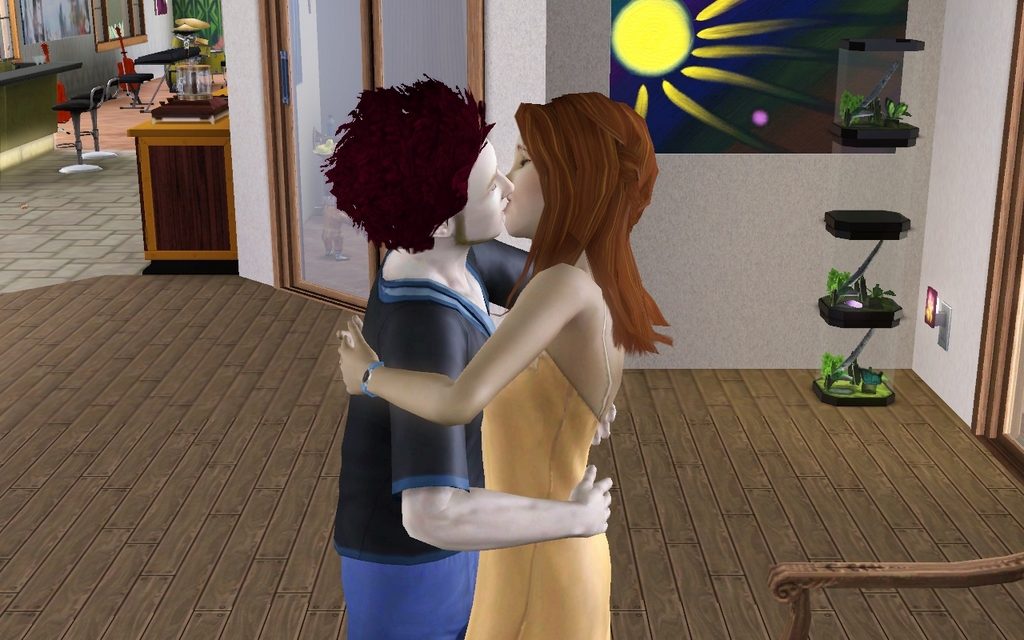 Miles: Okay, in the meantime, let´s make out!
Gabby: Totally.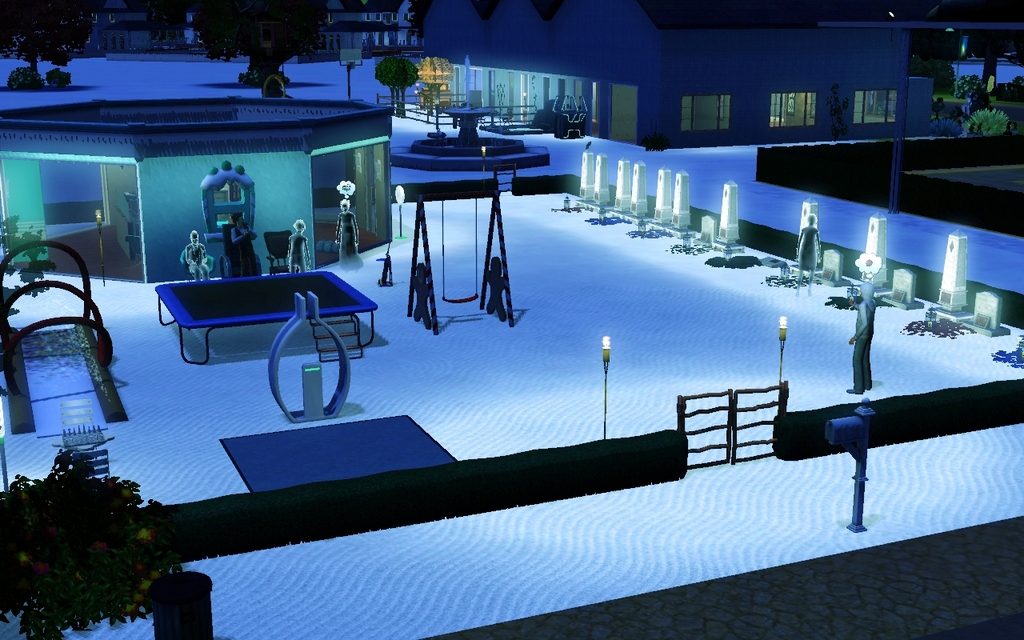 I built a lot just around the corner for the ghosts.
Everyone is present and activ on this fullmoon night.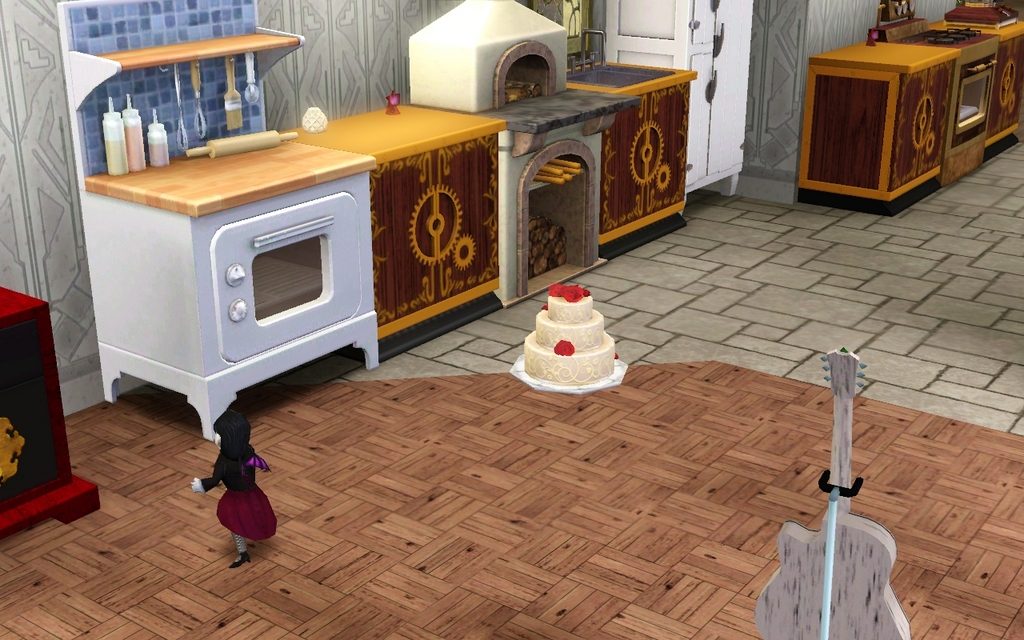 Occasionaly my sims bake autonomously something they can´t eat, like a birthday or wedding cake. They are pretty angry when that happens.
Miles seems to be increasingly wary of the sun.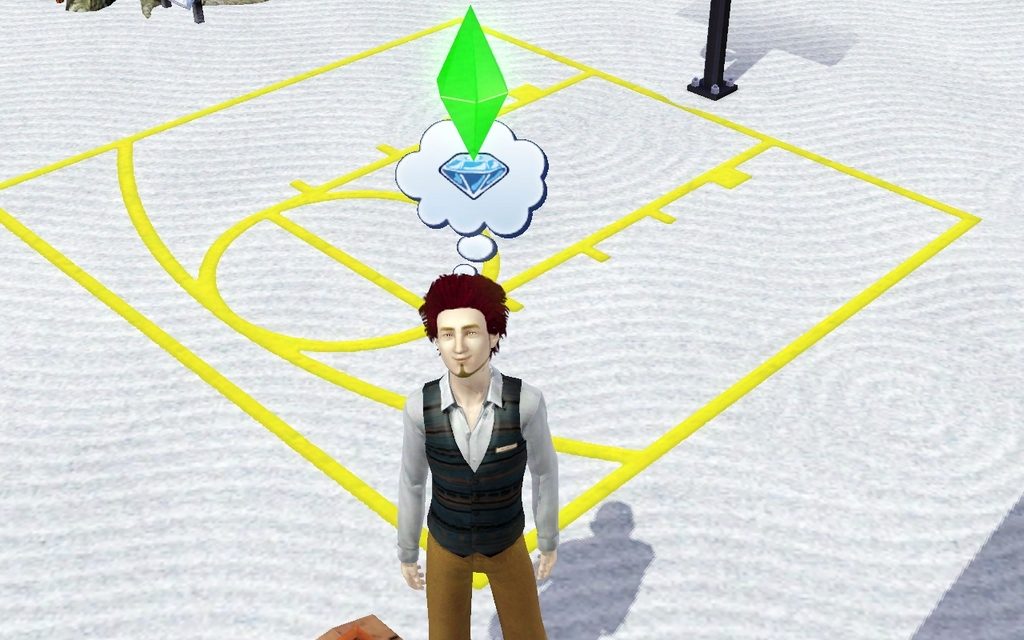 I could not not take this shot.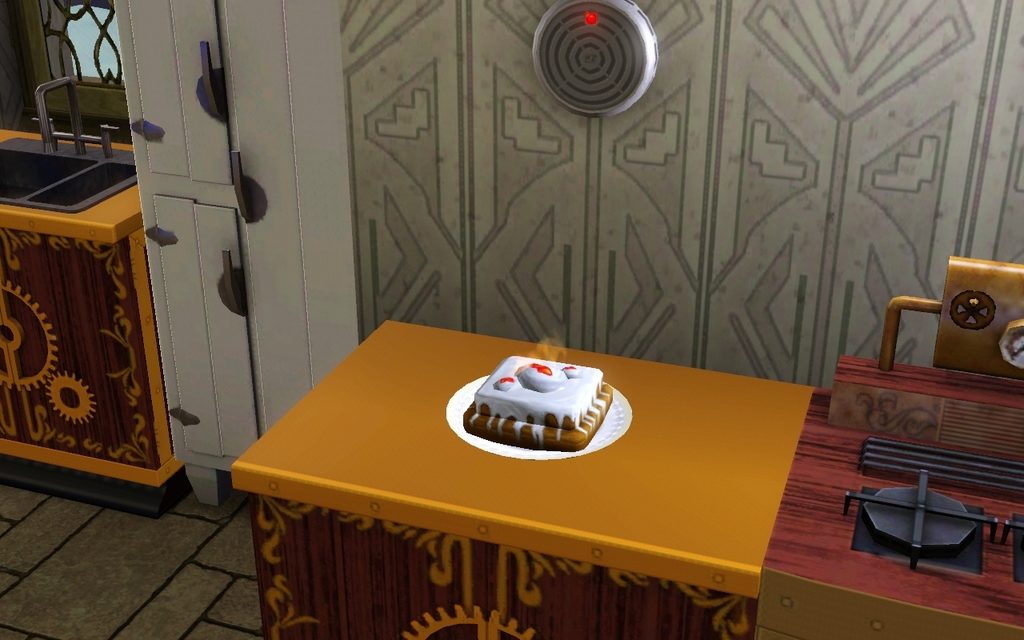 This is a cake with no limitations. Isolde made it.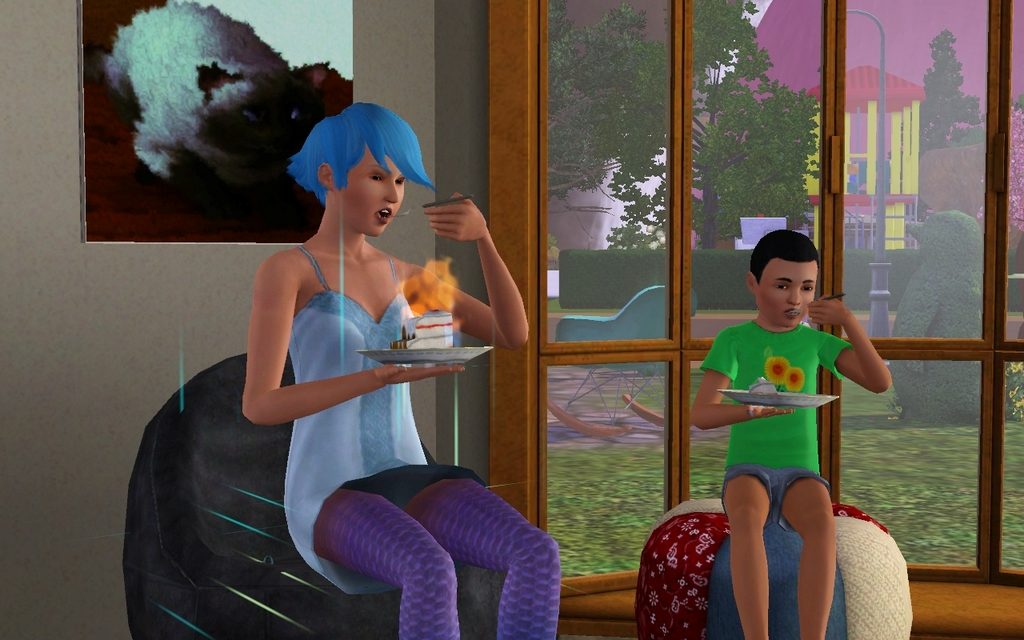 Arielle: It´s really tasty, but I´m not that sure about the flames.
I made a point to feed Miles only really nice food during his transformation days.
Liam: That´s an excellent idea!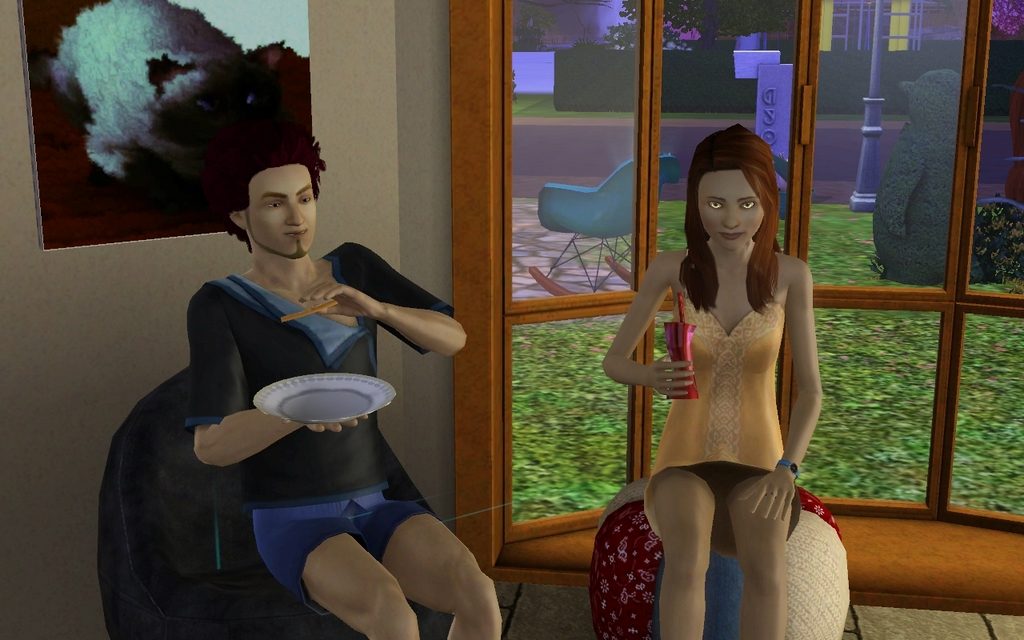 He has to resort to juice packages in the future, after all.
Gabby: They are totally tasty.
You are not very convincing, you know.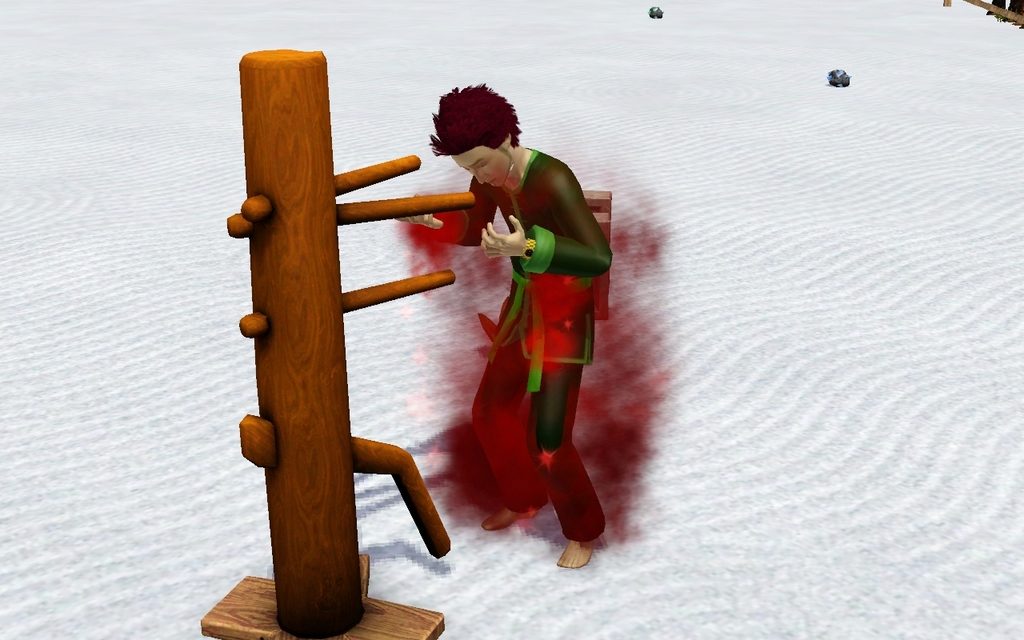 It´s time!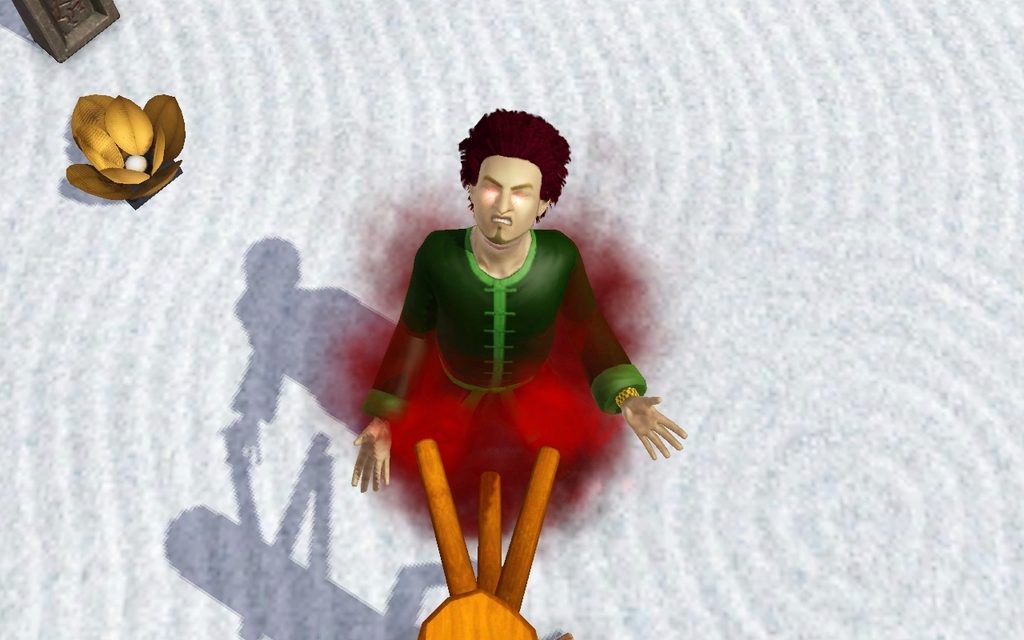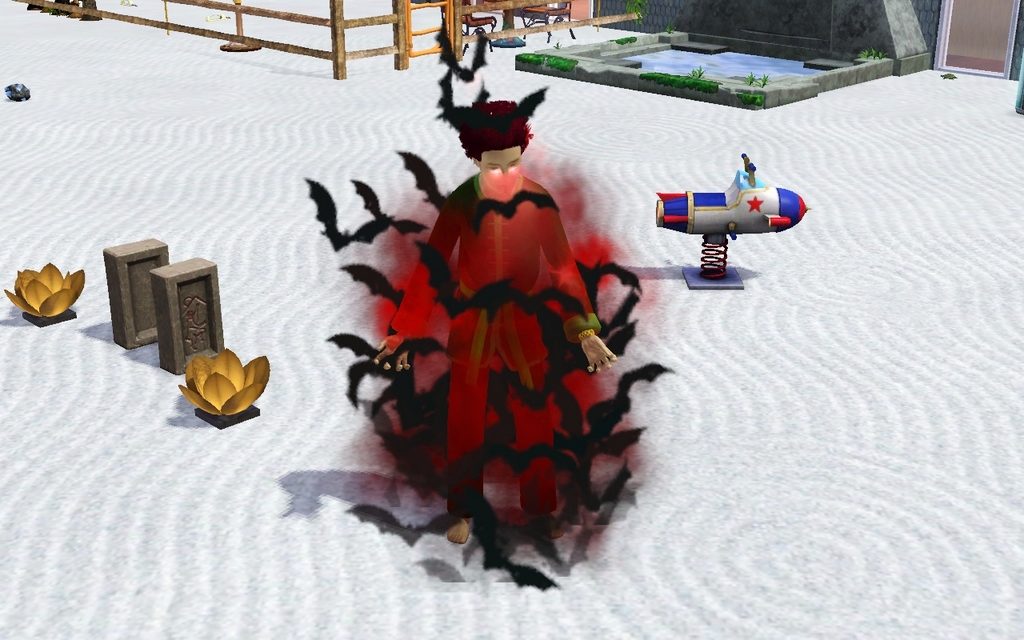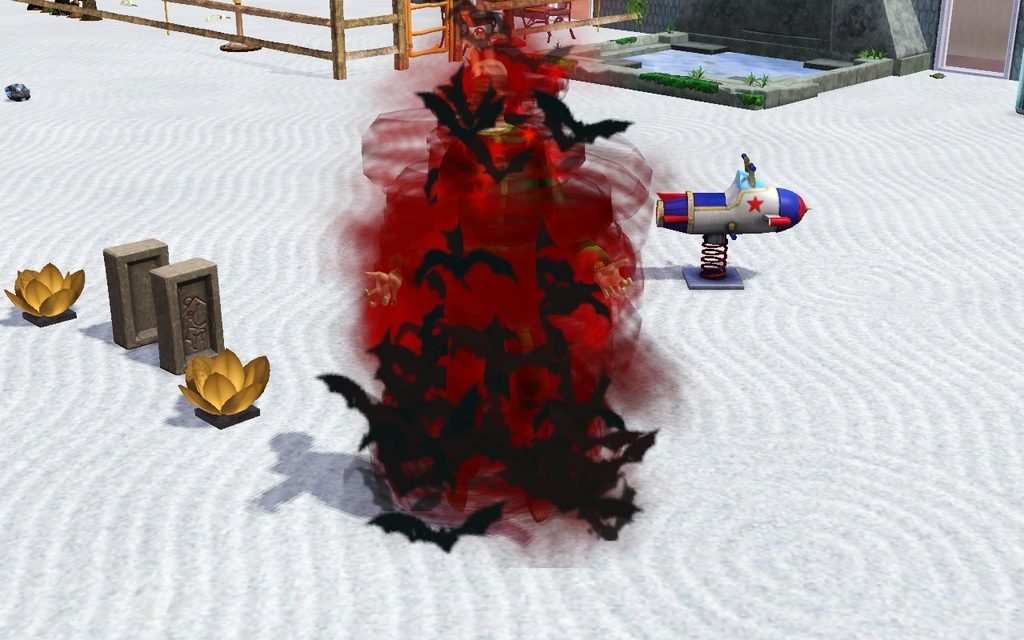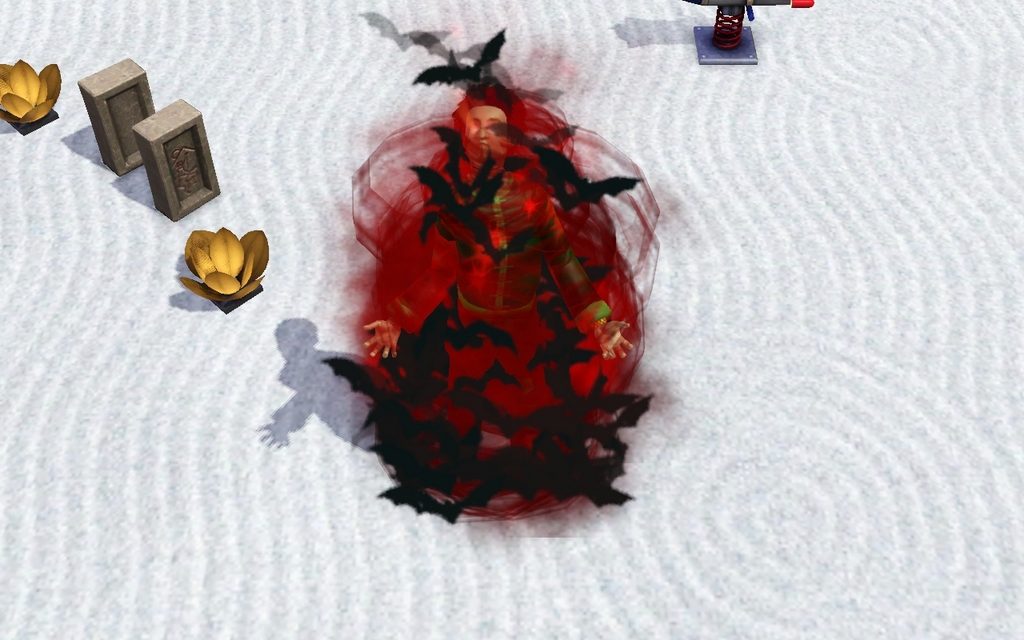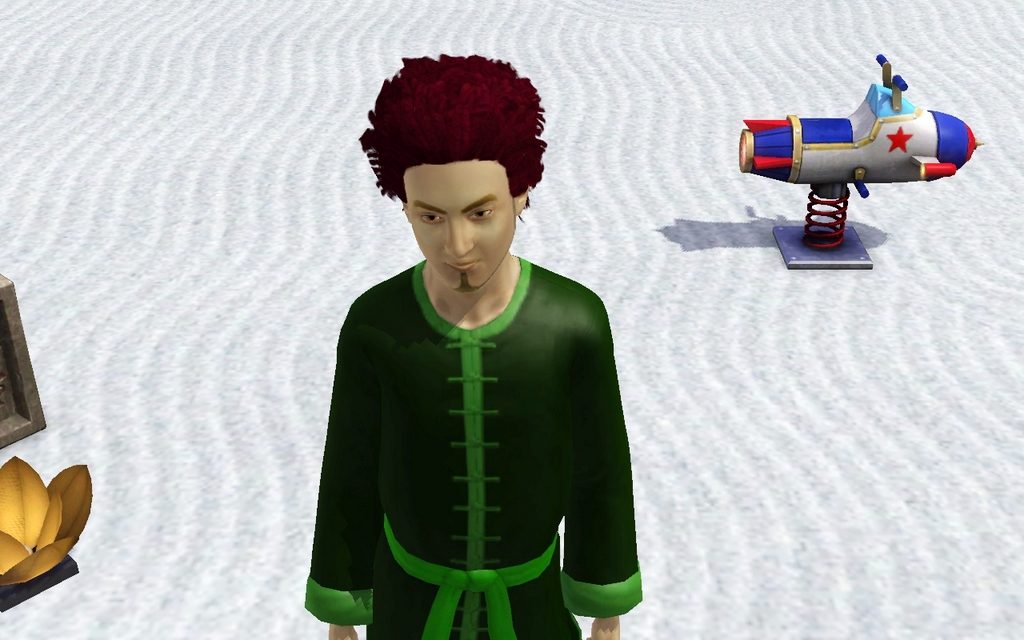 So?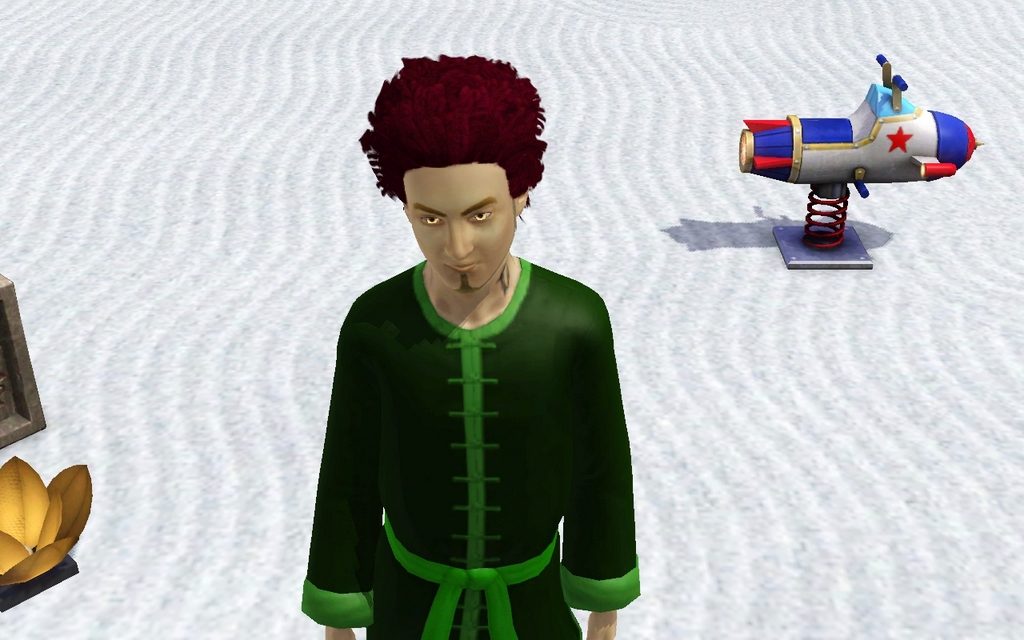 Ah.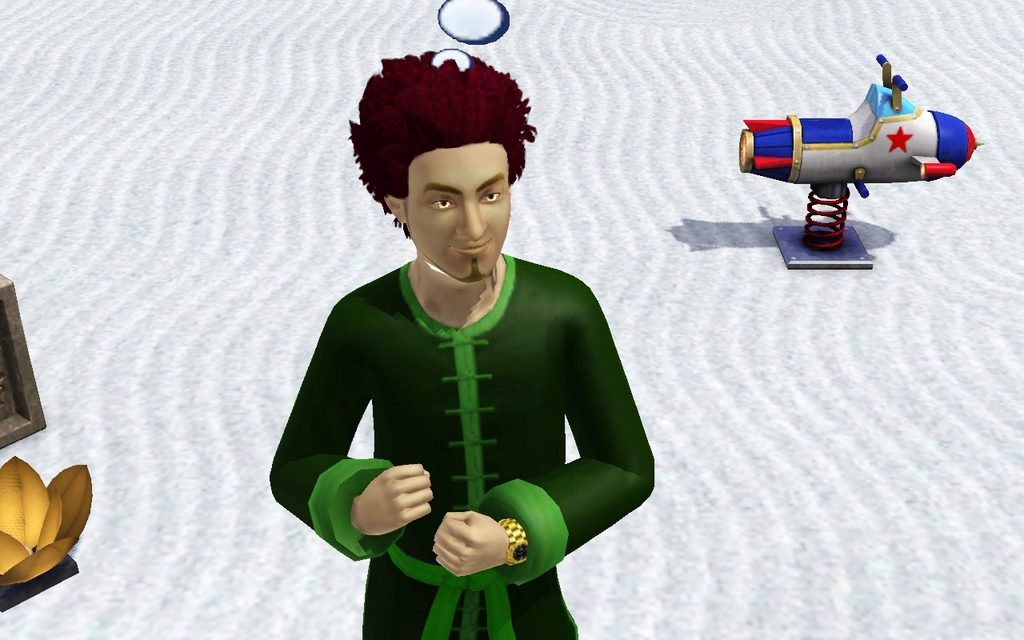 Miles: I´m feeling pretty well, actually.
Vampire Miles looks a bit creepy. I moved him and Gabby out that night, not because of creepyness, but because I needed the room.
Have a happy undead life out in story-progression land!