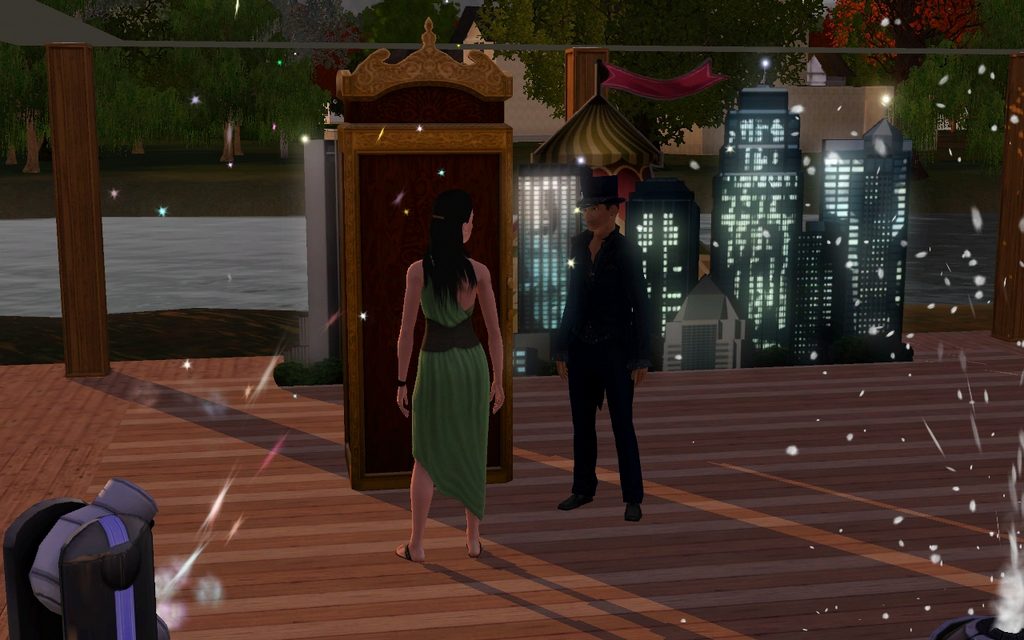 Nathan had his first good show.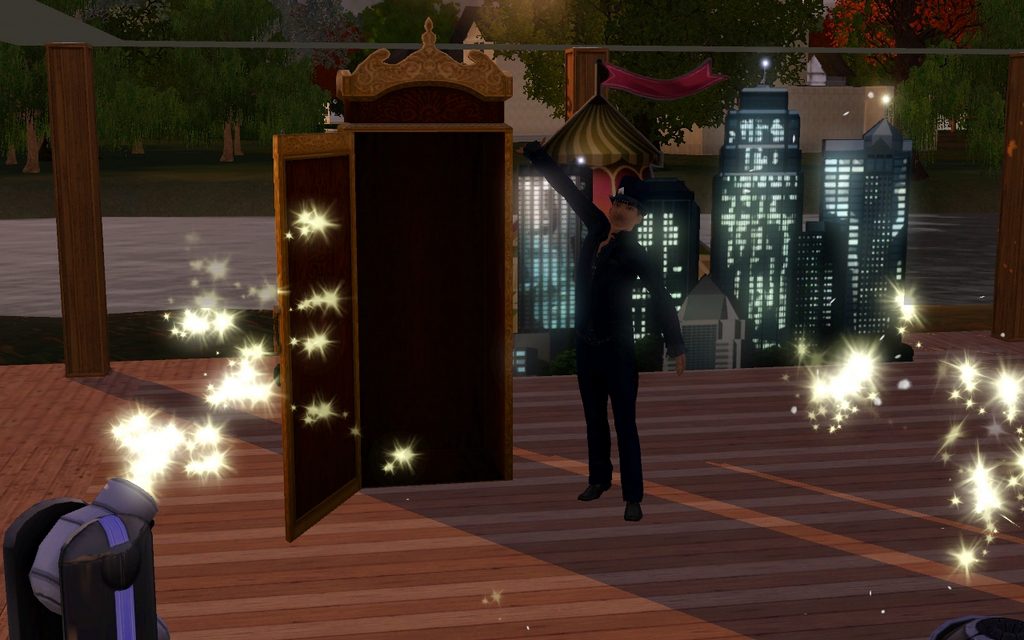 I often send the family to the shows.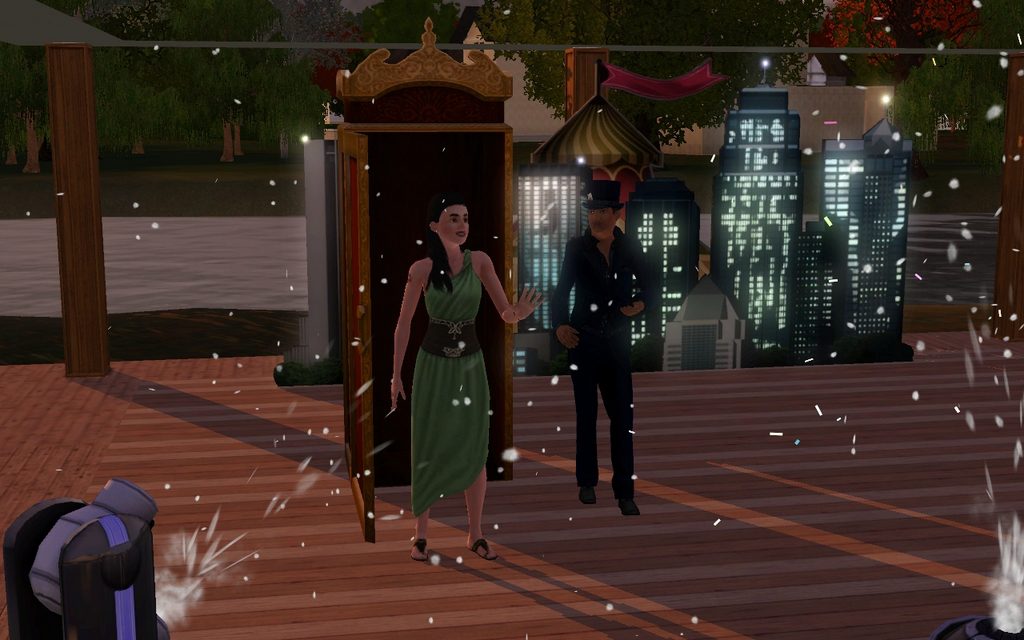 Nathan manages to let his mom, as well as his husband, vanish and reappear.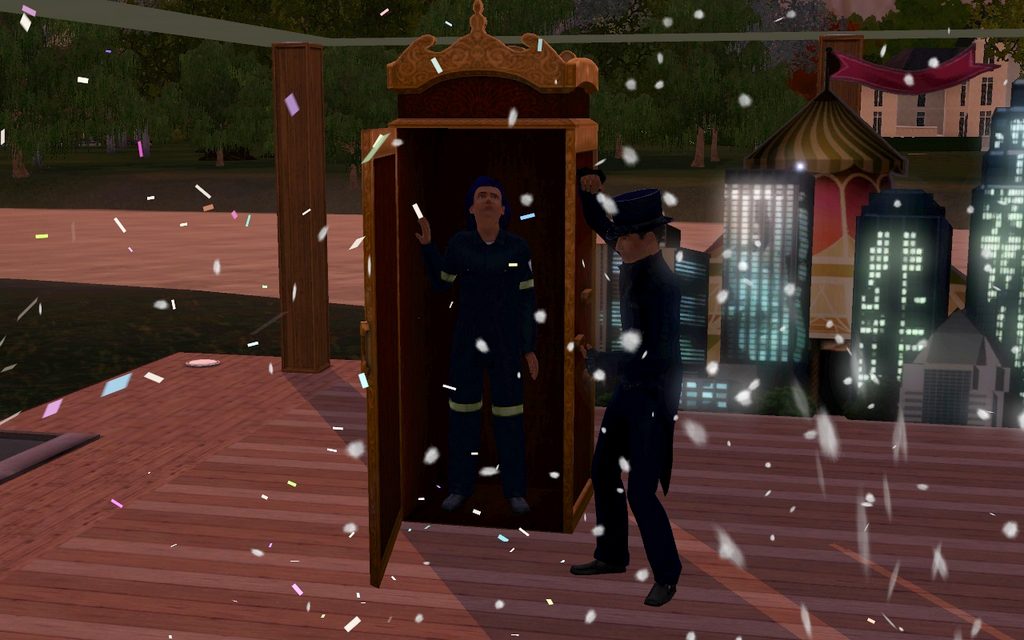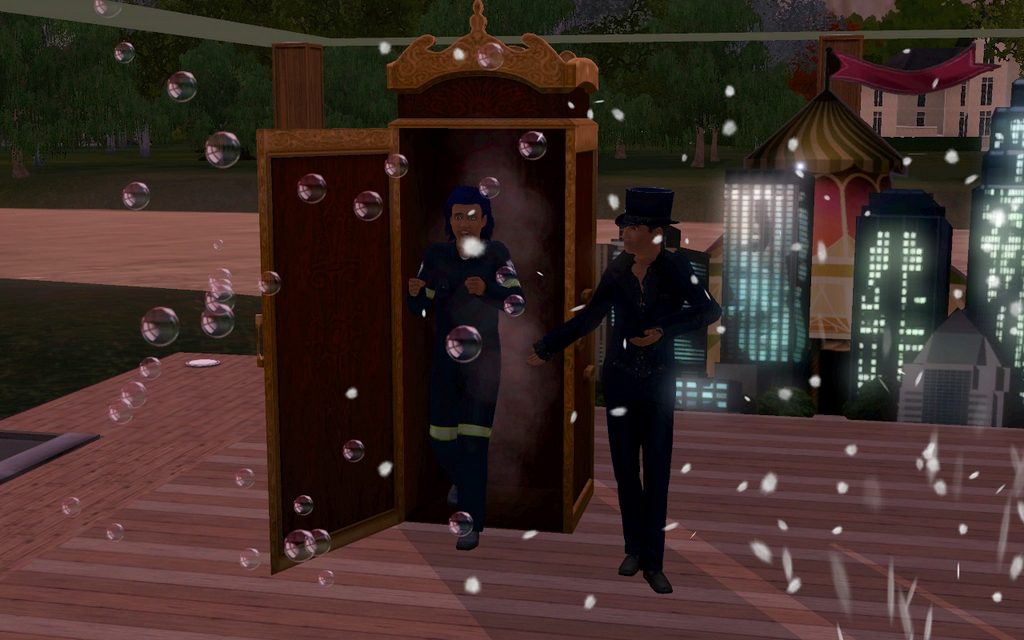 Joe seems to be particulary happy about that.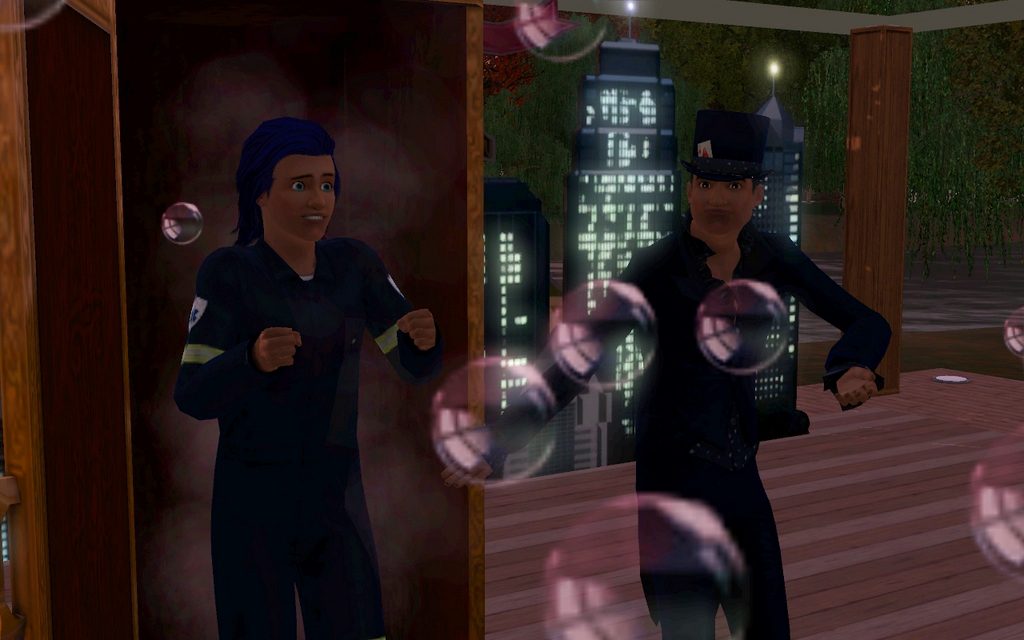 The audience had a lot of fun watching. As did I.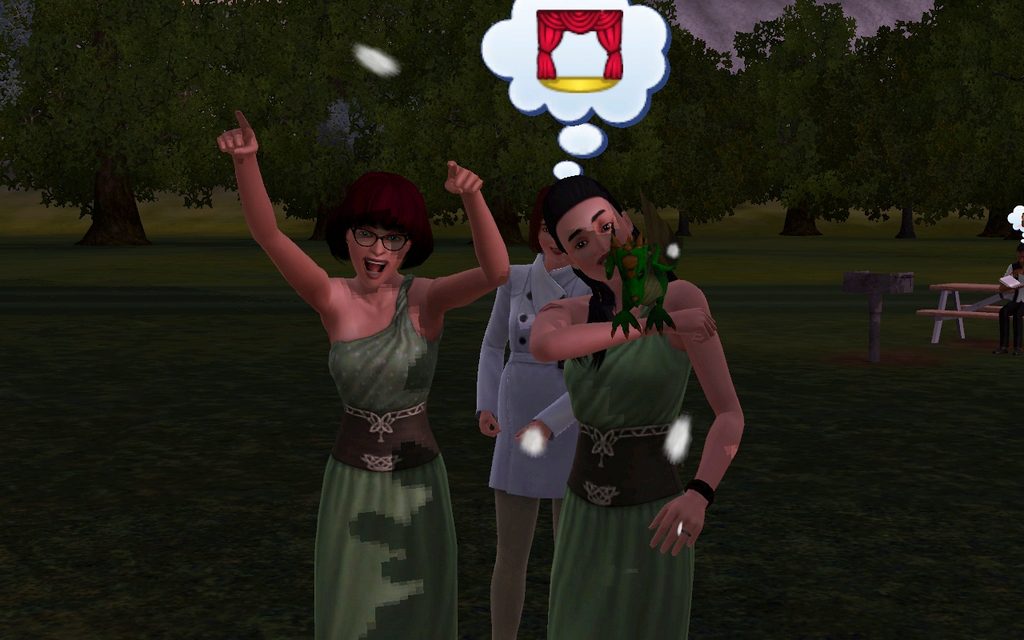 I have to change one of their outfits. Oops.
And! I discovered, that you can change the music playing at the gig. And the 2. music is from SimCity 3000! That made me ridiculously happy.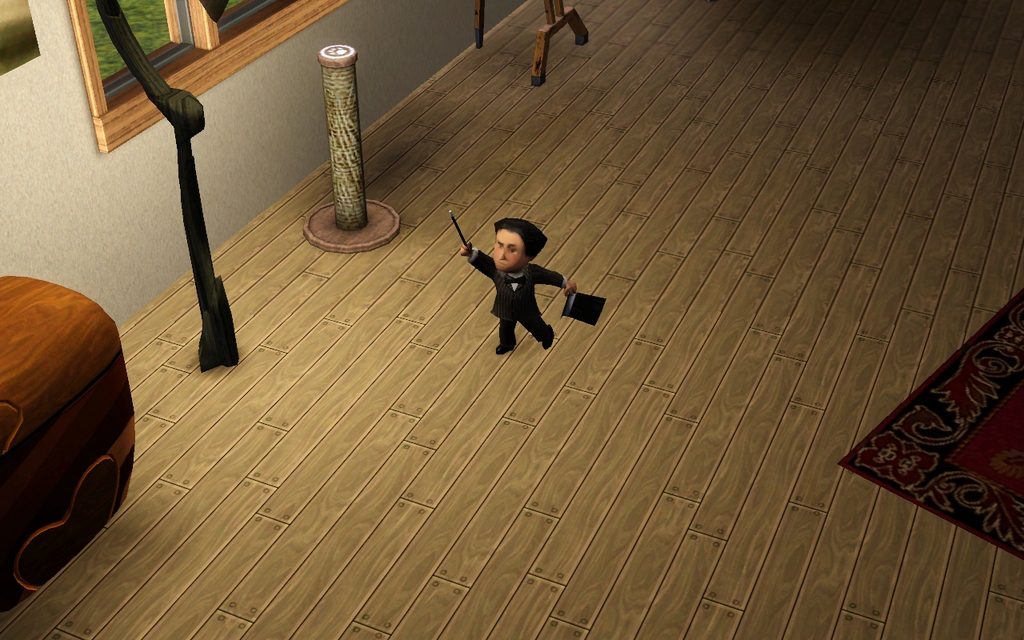 We got this little guy.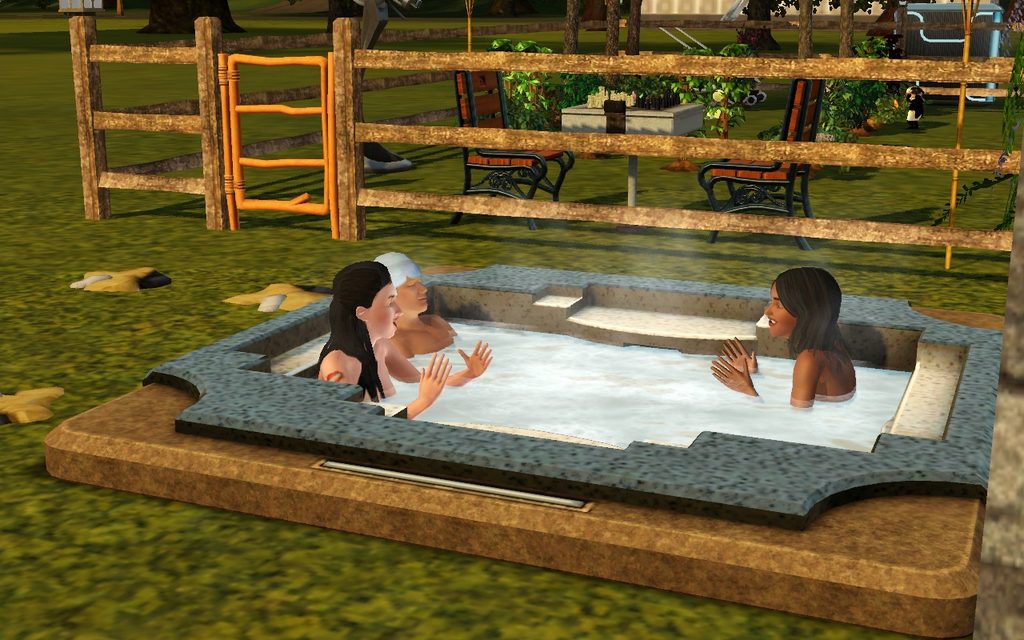 Uhm. Yeah. Skinny dipping with your daughter and the man who tried to get in your pants since he reached adulthood. And who now dates said daughter. Really, Vi?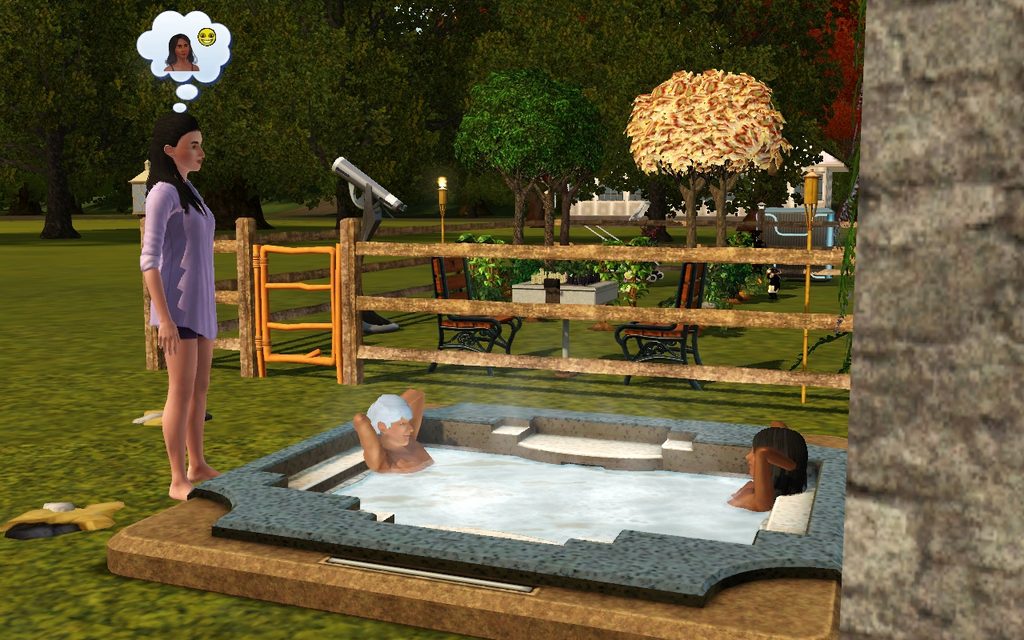 She seems to be really happy for Amber, though.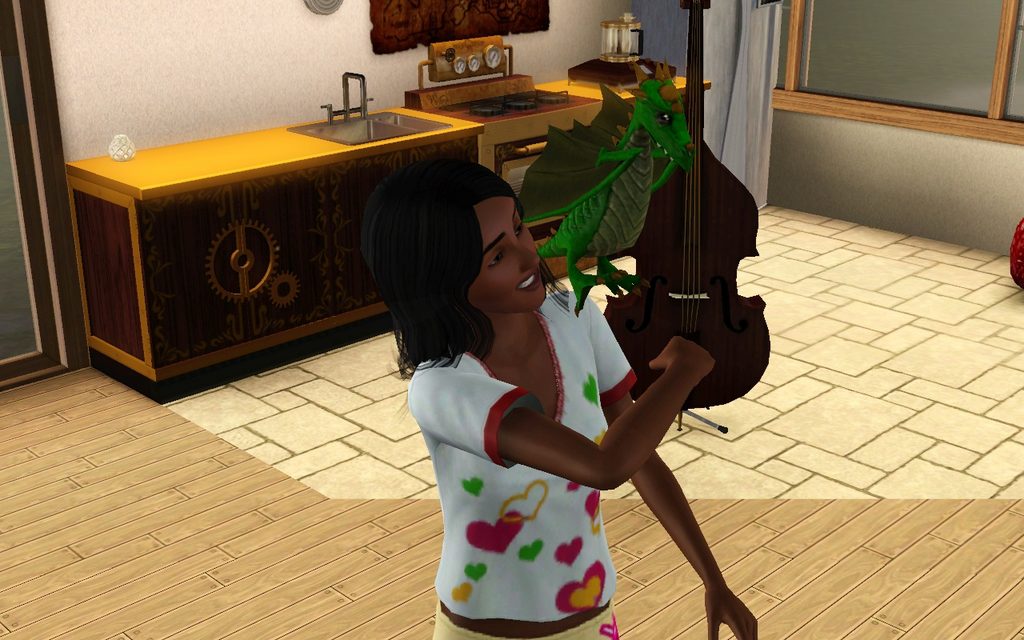 Everyone loves Minty.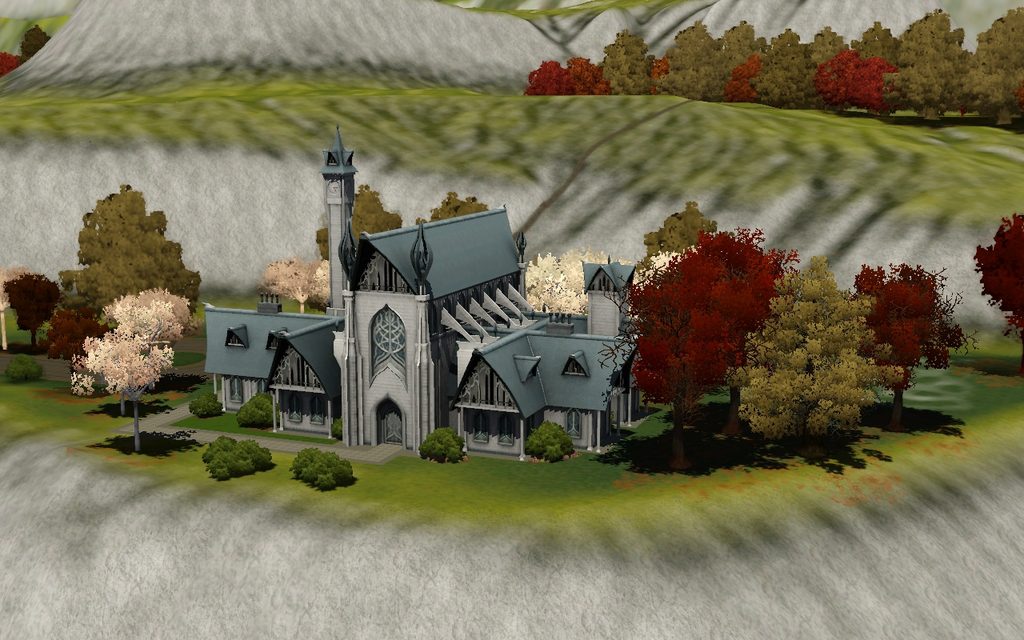 Steven rolled the wish to work in the education career, so he now works here. I totally would want to do that, too. Hell, I would scrub the toilets in this place, just to be able to be there. It´s gorgous.
Jaron isn´t the only one with cool probs. Nathan got some, too.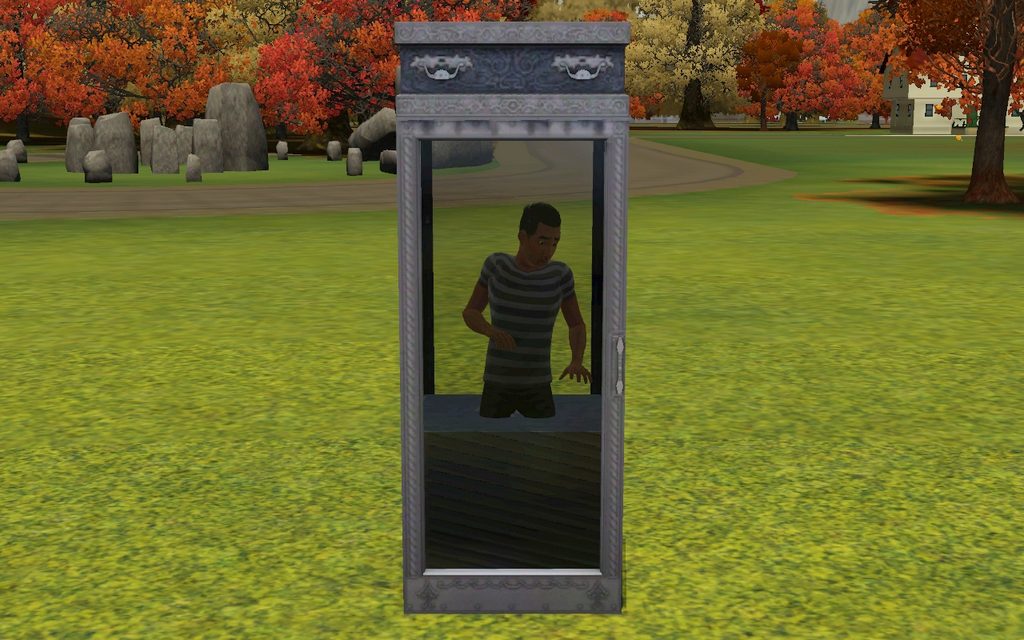 Nathan: Uhm… is this safe?
You´ve got a deathflower. Everything will be fine.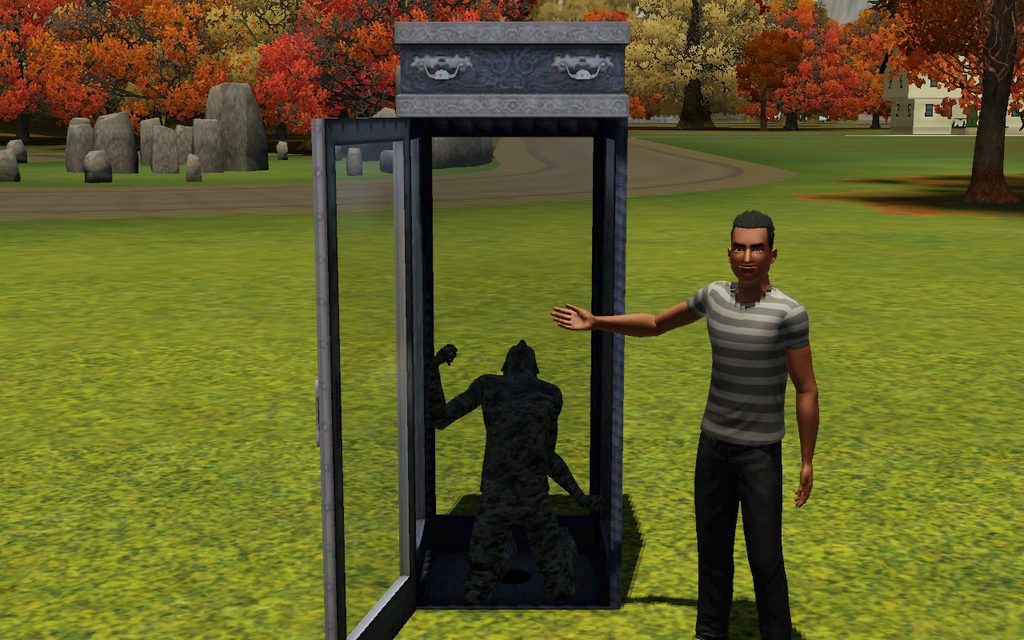 Nathan: Tadaa!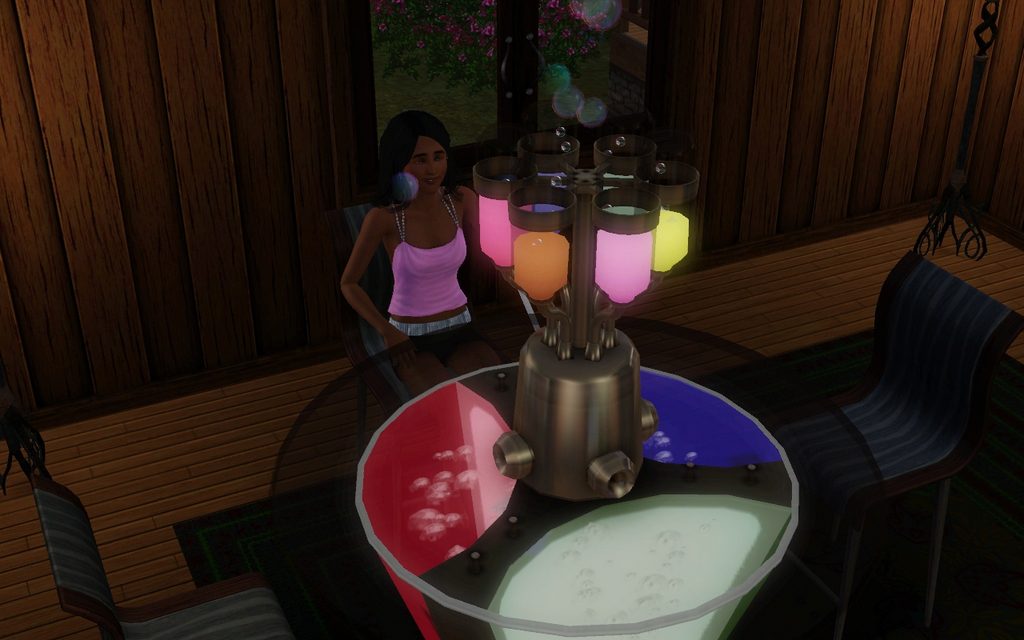 I added some things to the pub and let Amber have some fun.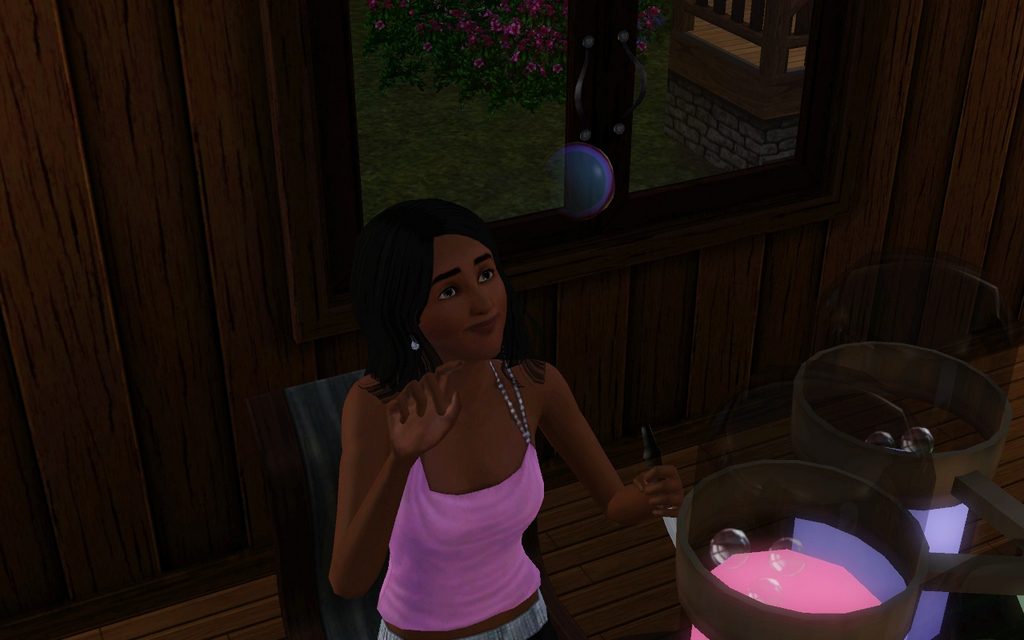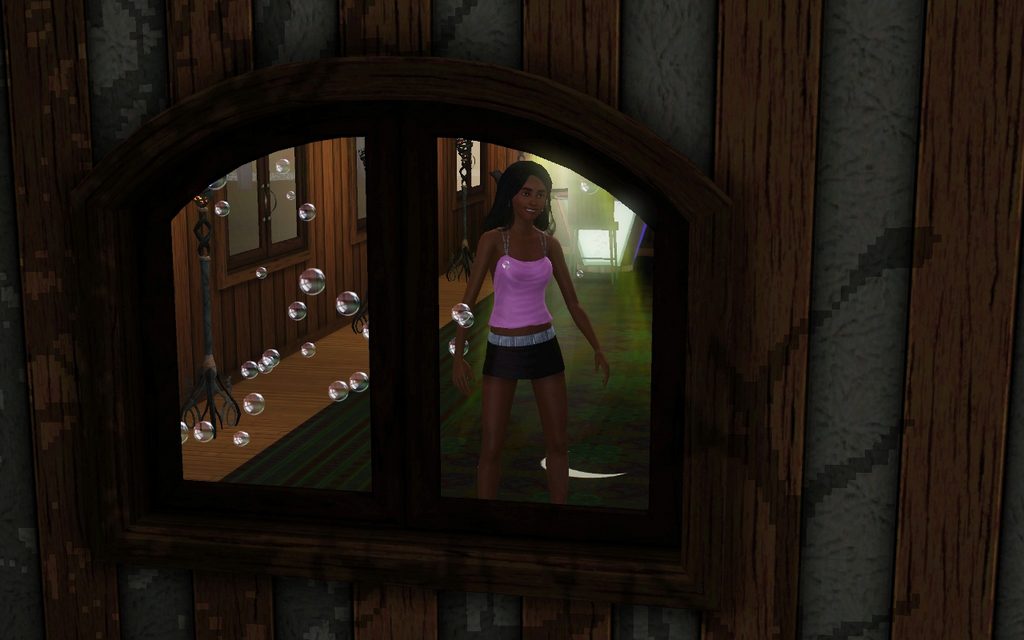 No one else showed up. It was a bit sad.
She still had a blast.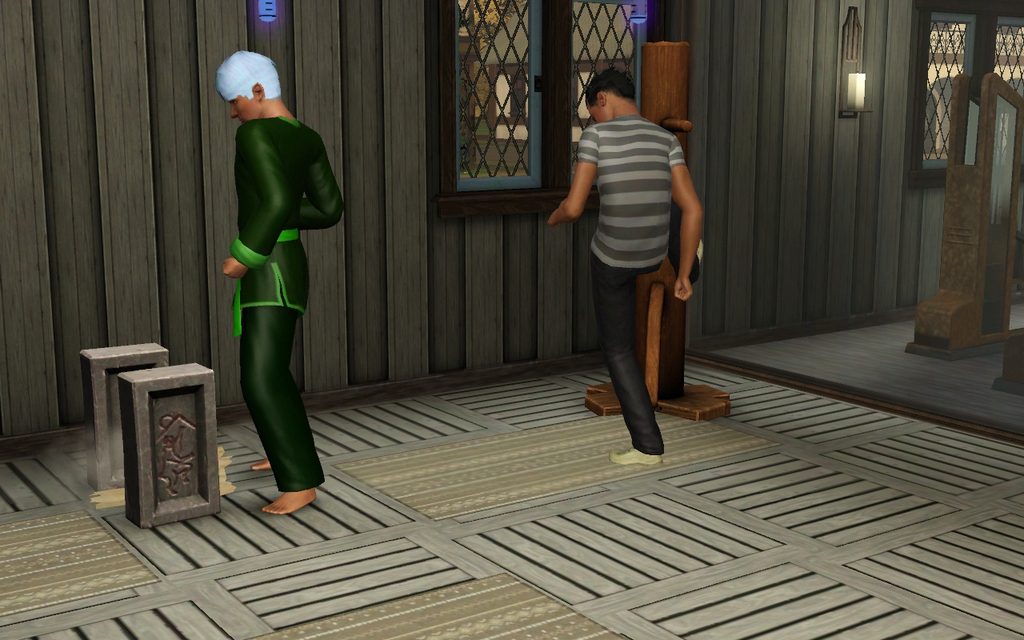 I cheated the sim fu items into the gym.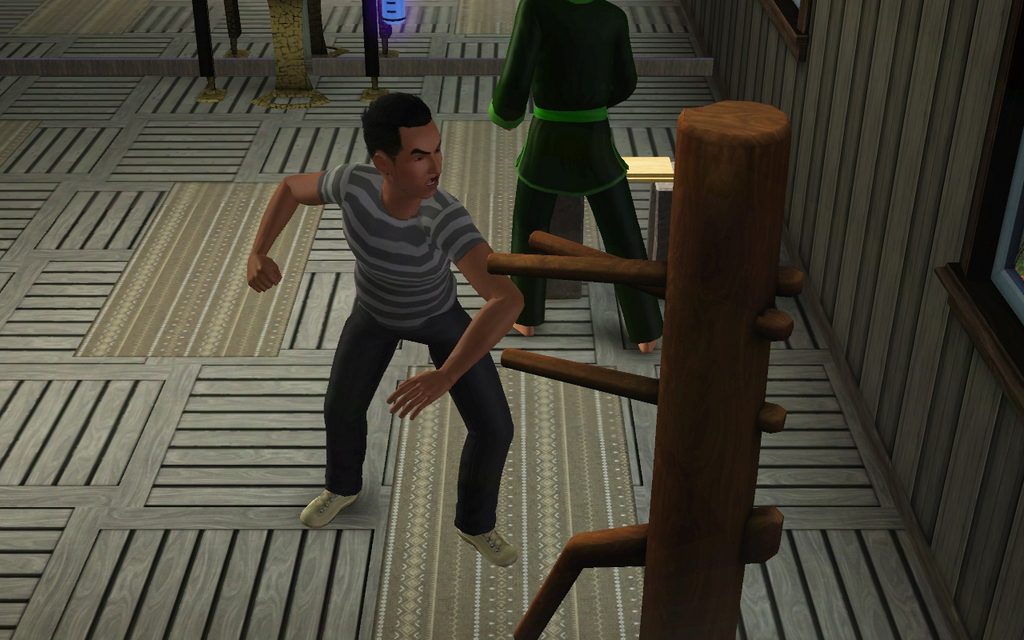 Although we will travel to china some day. I love shang simla!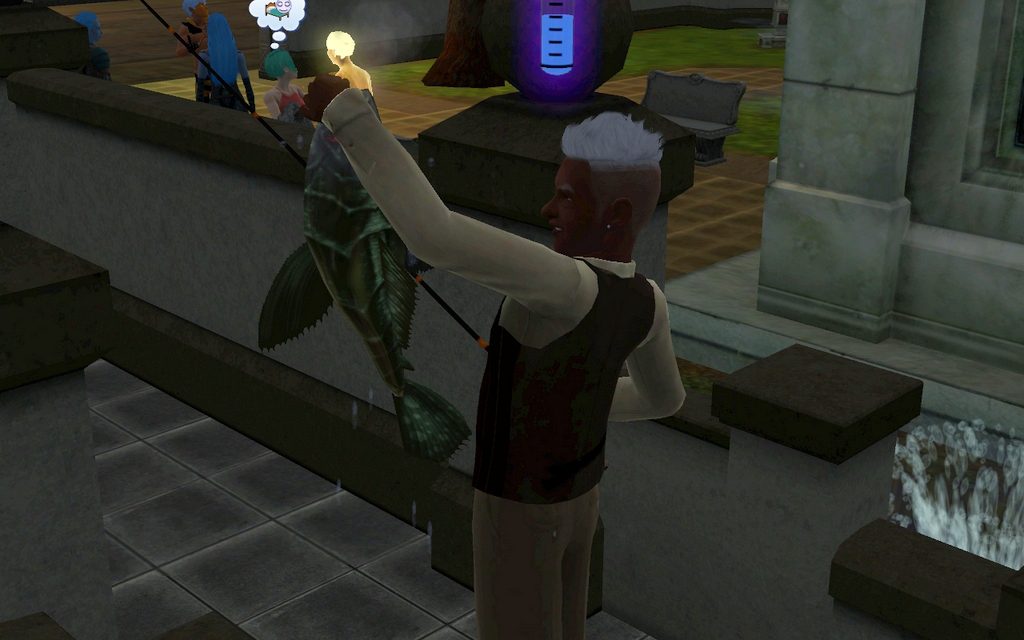 Paul wants to catch a death fish. So far, he only got some vampire fish, but that´s fine.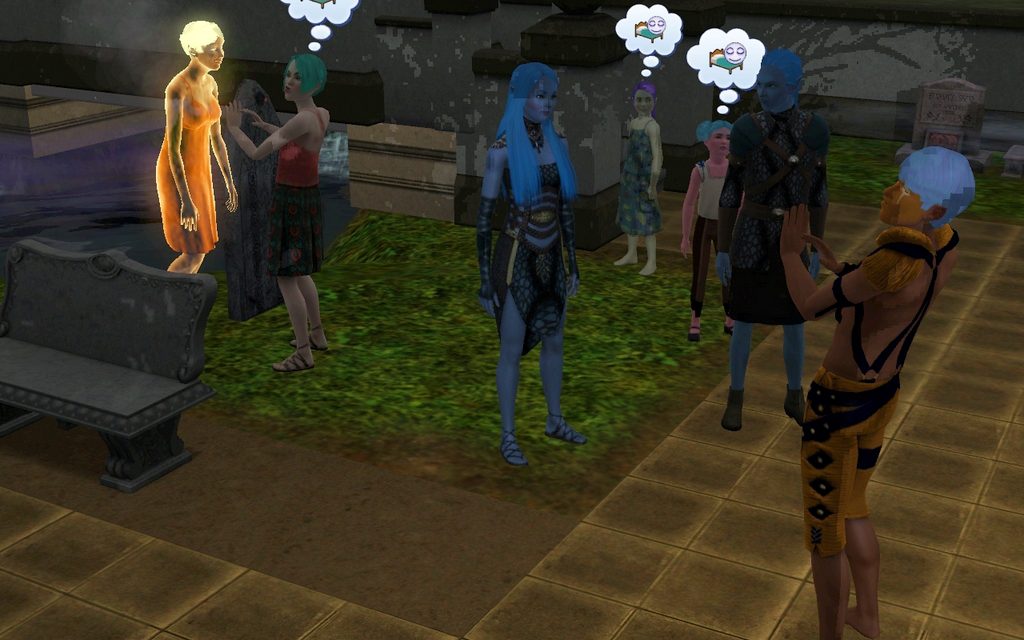 Sim-parenting at his finest.
Guys. It´s after midnight. You´re at a graveyard. There´s a ghost hanging around. Don´t you think, you should take your children home? They seem to be tired.
(Jaron is there to befriend some ghosts. It didn´t happen.)