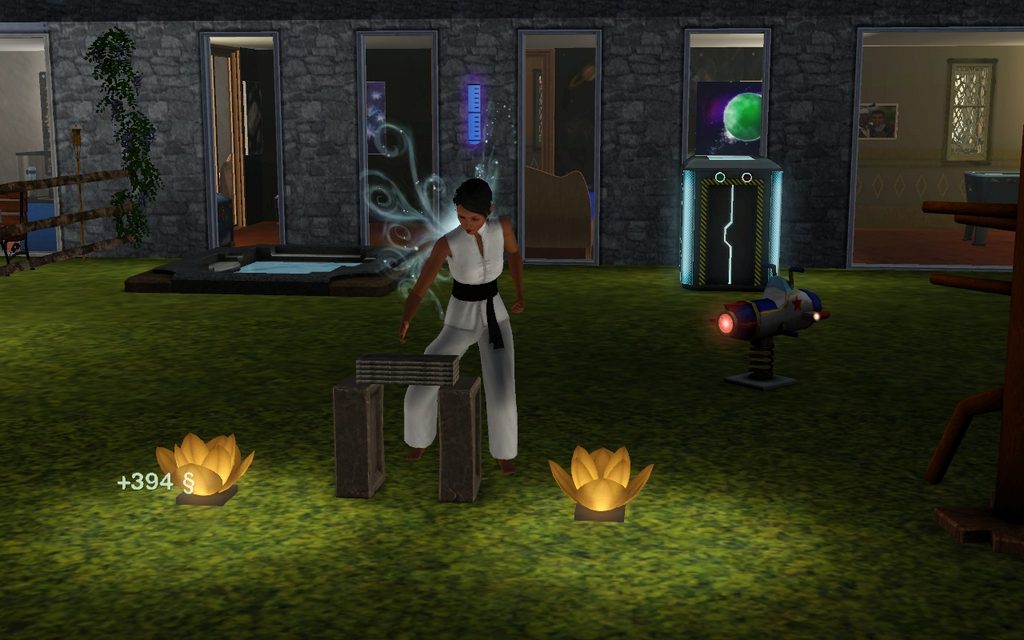 We bought the martial arts training stuff in China. Kisa is disciplined, so she uses them on free will.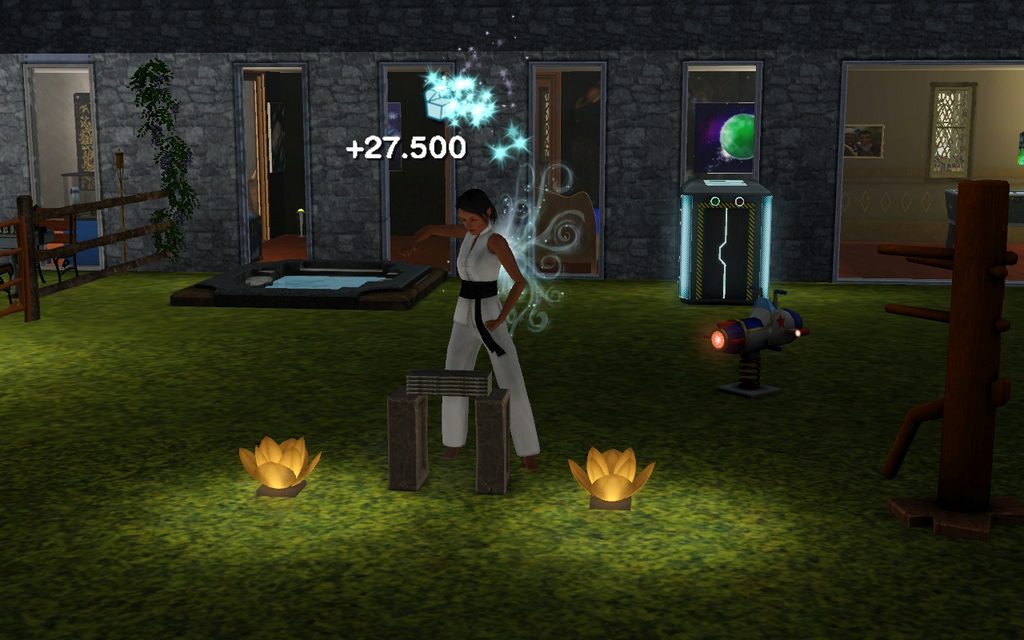 And lifetime wish achieved! Yay!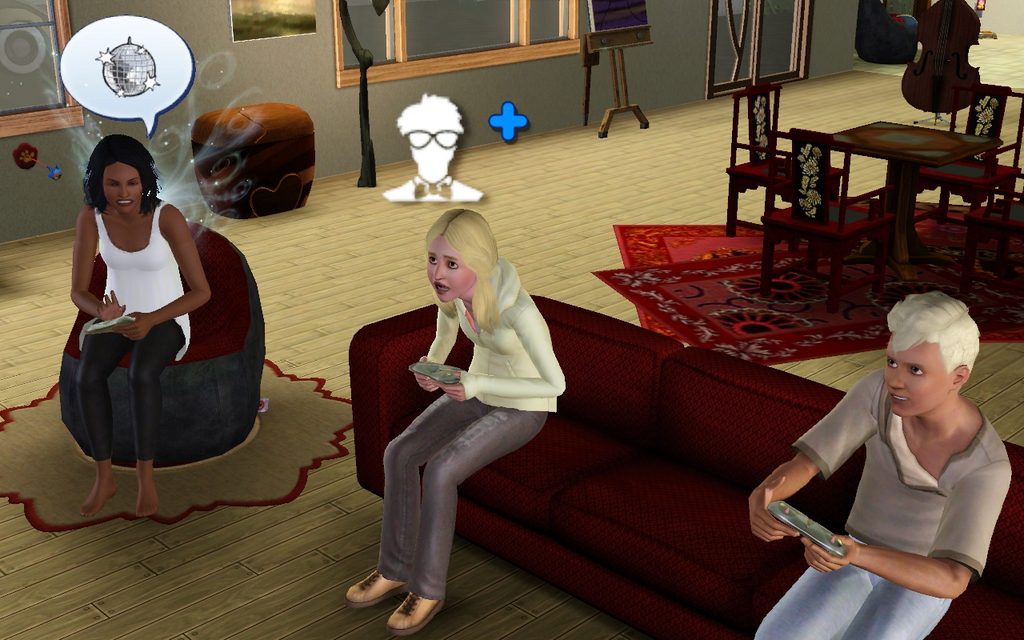 Now she can relax with her cousins.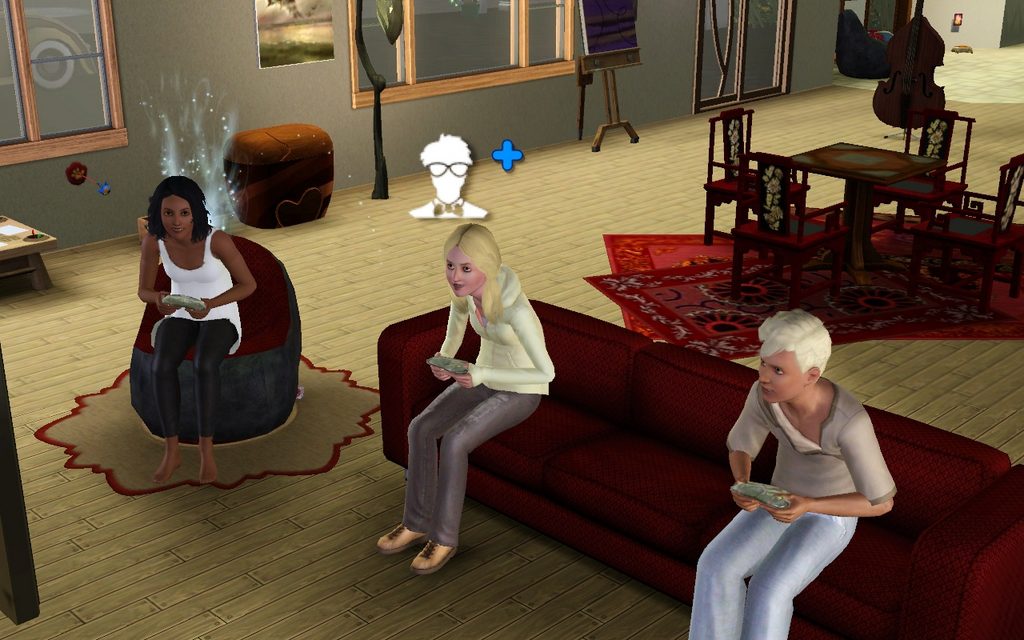 They are pretty good friends, especially Kym and Pauline.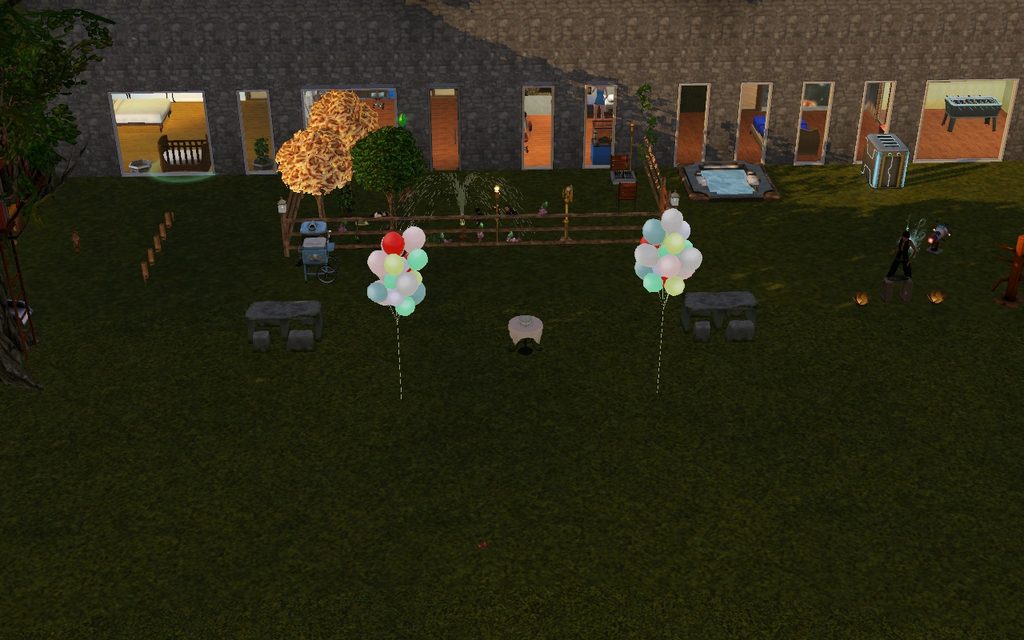 Speaking of Pauline… it´s her birthday!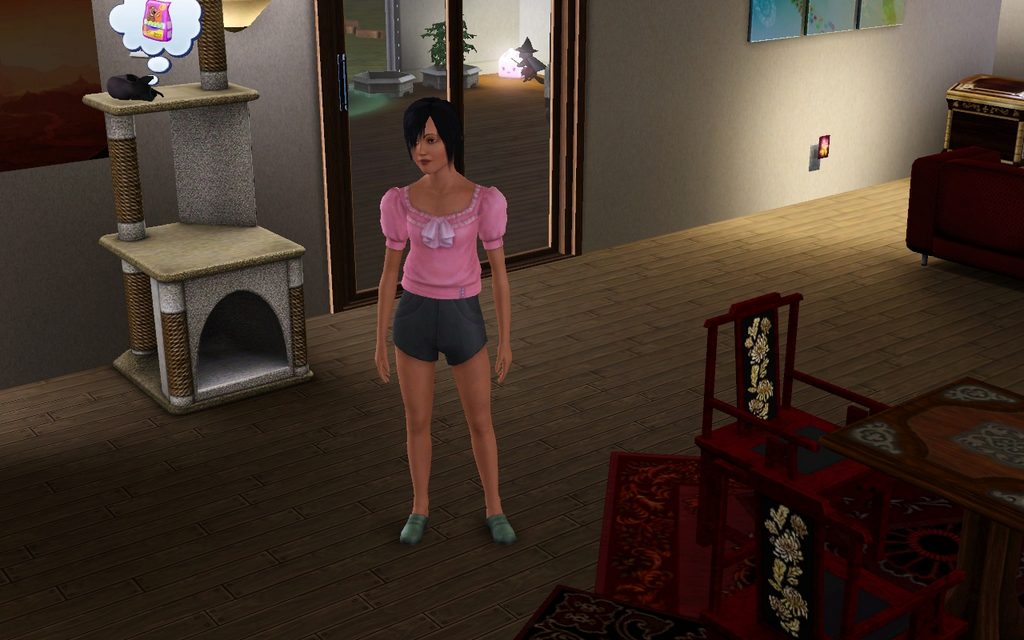 This is Kym´s romantic interest, that he aquired at prom. I should have written down her name.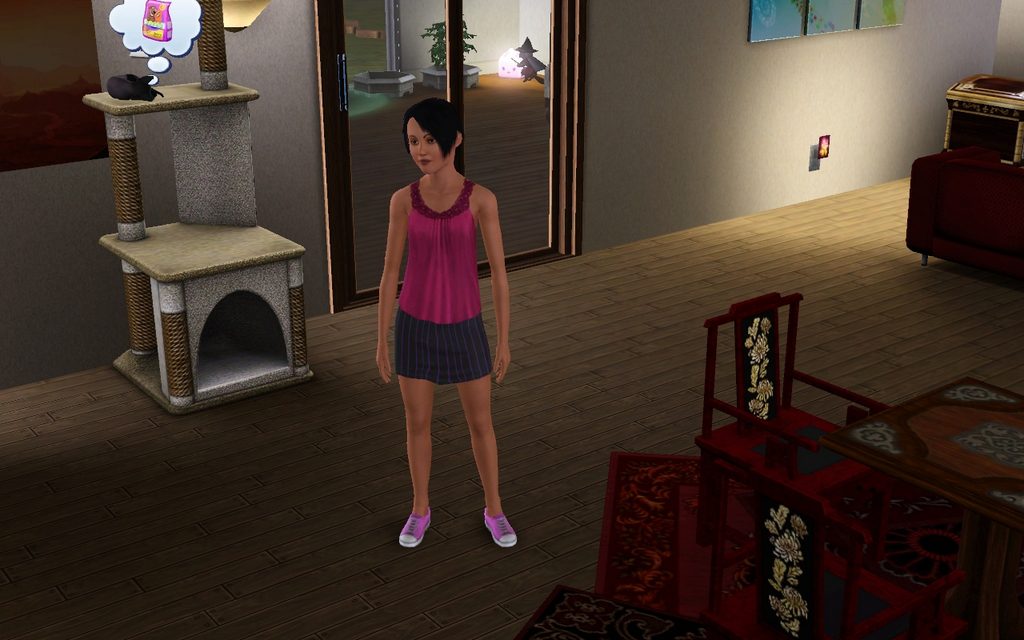 Well, at least I can give her a new outfit.
And Kym thinks, she´s boring. The prom RIs are mostly annoying. Poor girl, it´s not your fault!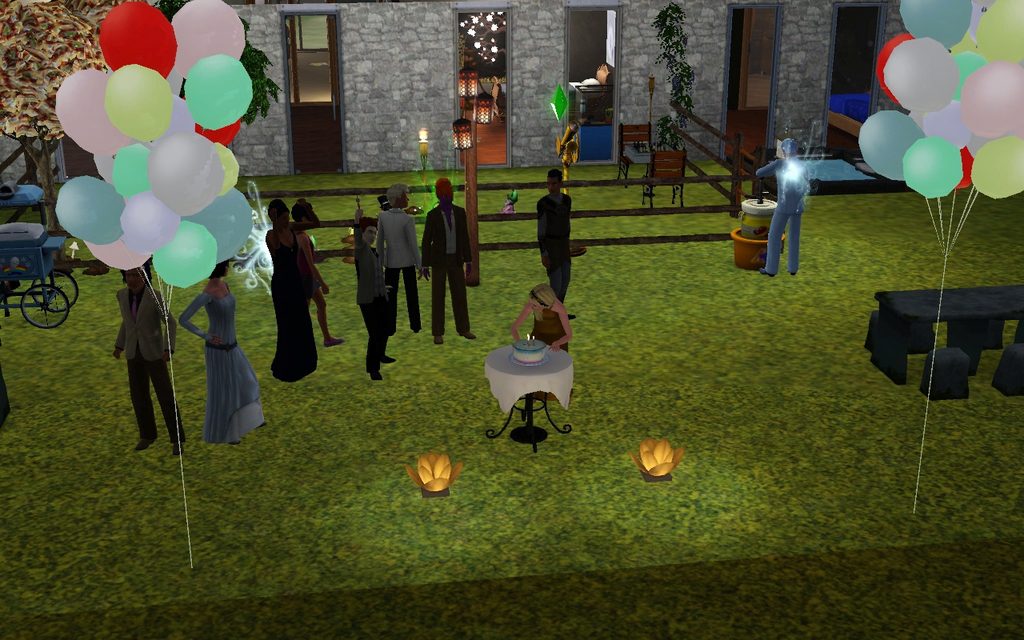 It´s a garden party!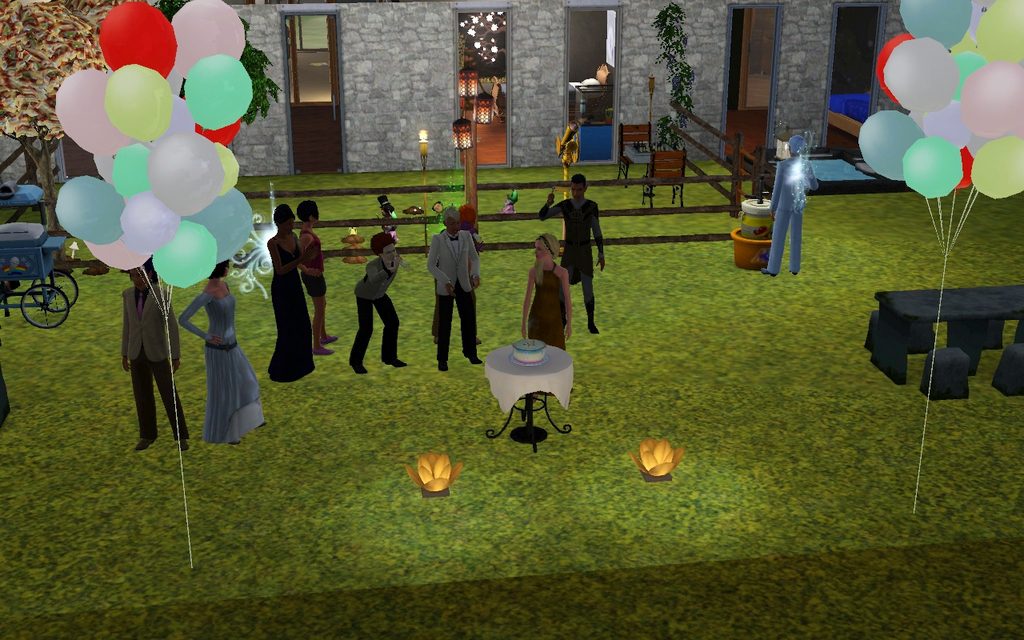 Pauline rolled brooding. She wants to become a creature-robot cross breader, like her grandpa. I think, she rolled it as a child, when she saw a ghost, it doesn´t really fit her traits (virtuoso, couch potato, perfectionist, vegetarian, brooding).
Garden parties are really relaxed, because there are few routing issues. I should do them more often. Just have to work on the lighting…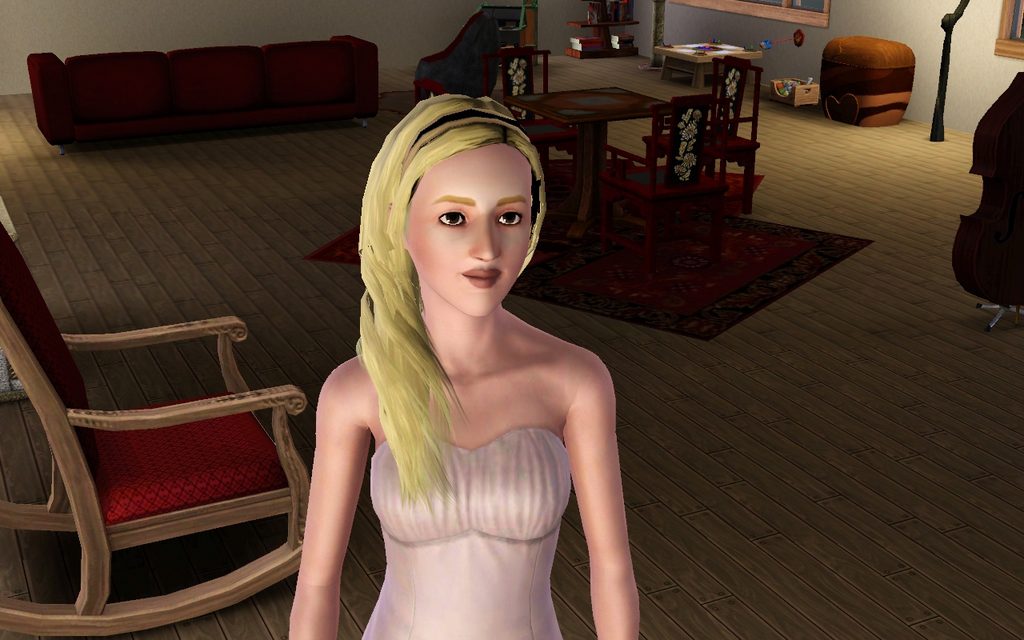 She has Violetta´s eyes, nose and mouth, but her mum Star´s face shape and the orange IF eyebrowes.
I like her. If a sim can be level-headed, Pauline is the one.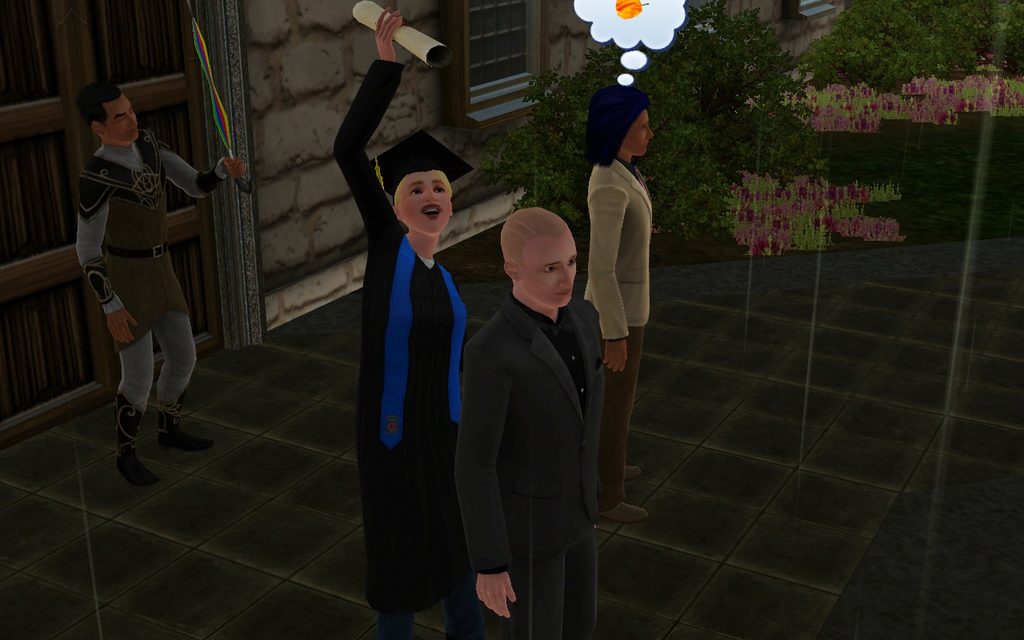 Nice graduation in the rain.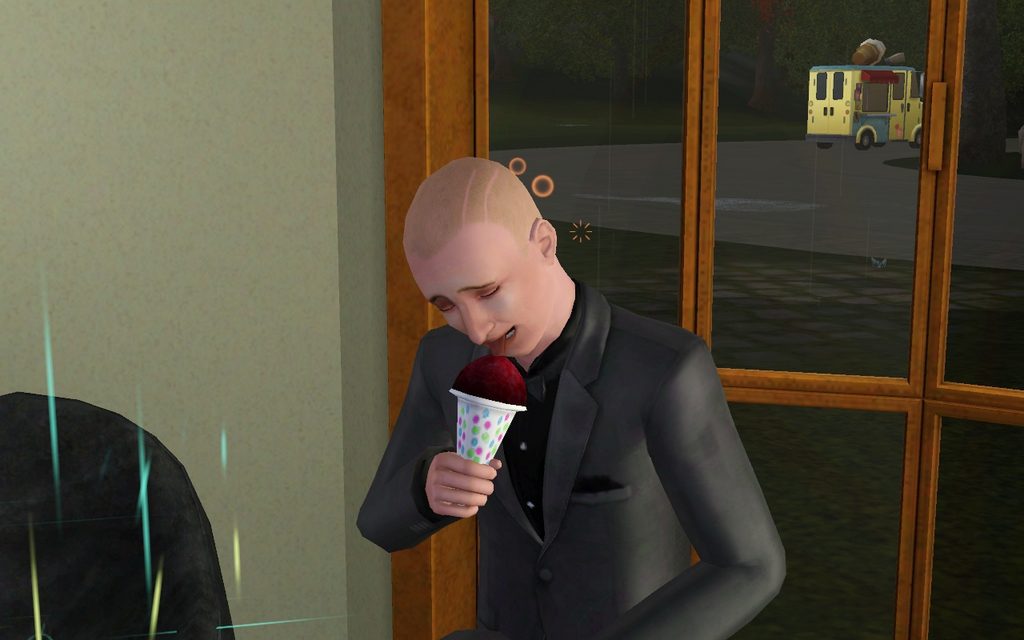 I bought a snow cone machine for Pauline´s birthday. Now I´m reluctant to sell it, ´cause…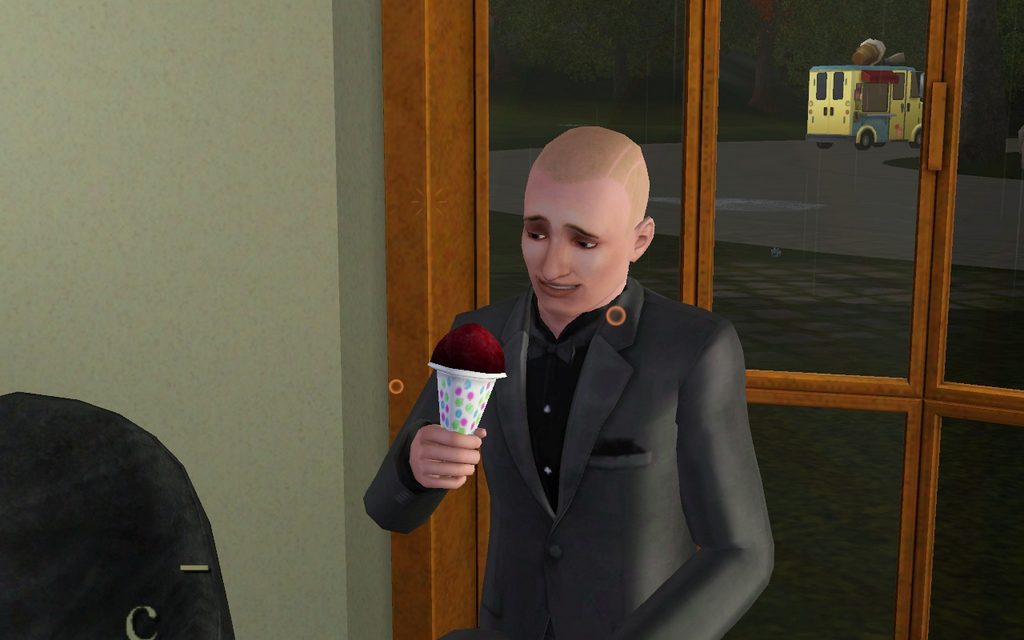 … Steven does this faces when eating one.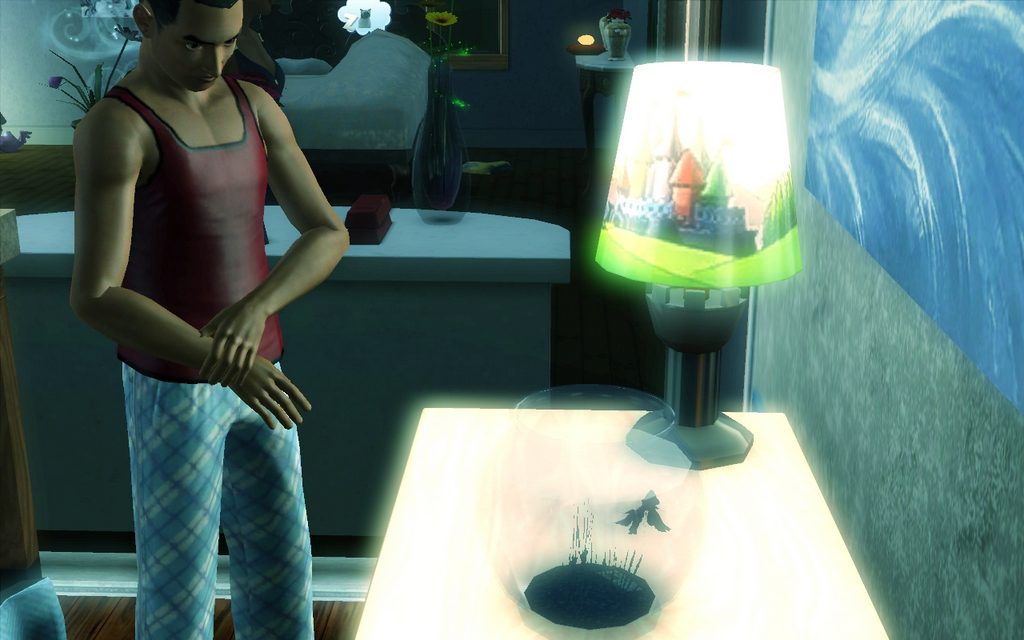 Nathen rolled the wish to do a conversion ritual. He transformed an apple into a death fish!! I truely love this guy.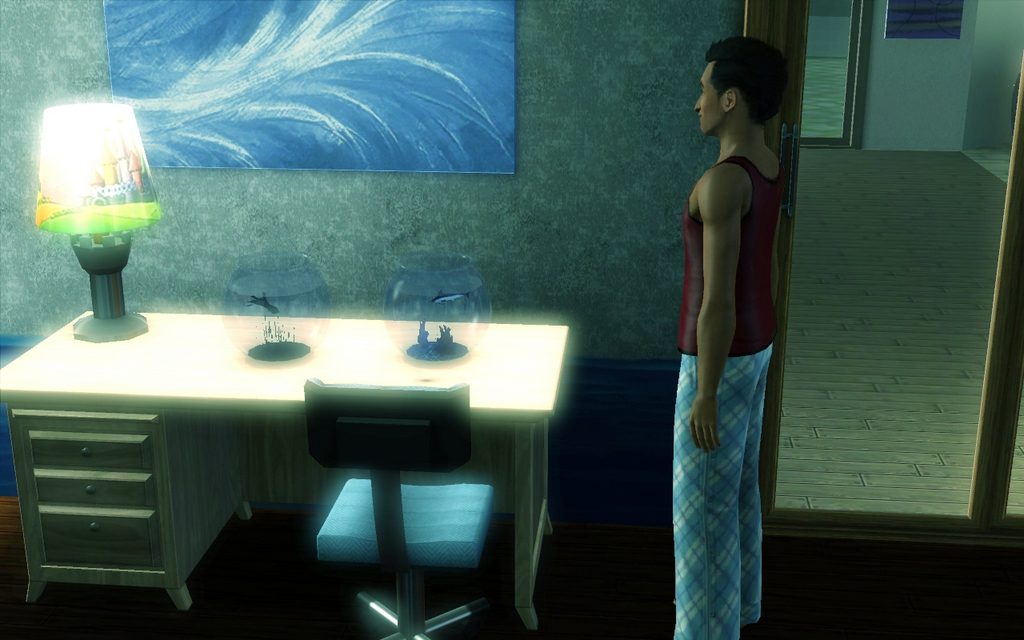 Second try is a shark. Ah, well.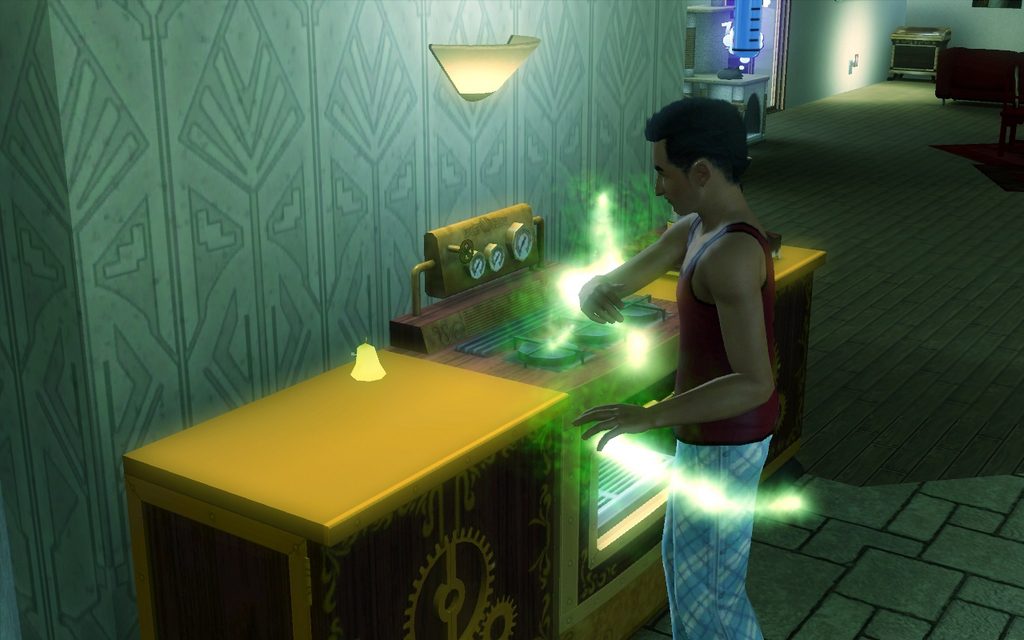 Next try. We have tons of life fruit.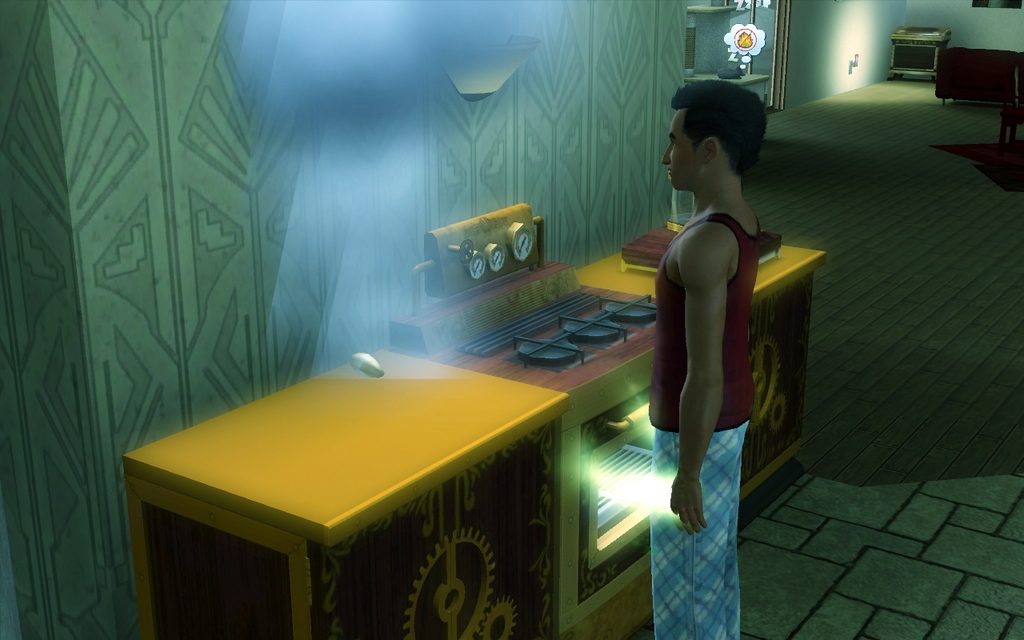 A seed. Okay.
I wanted to plant the seed to see what would grow out of it, but of course, I promptly forgot.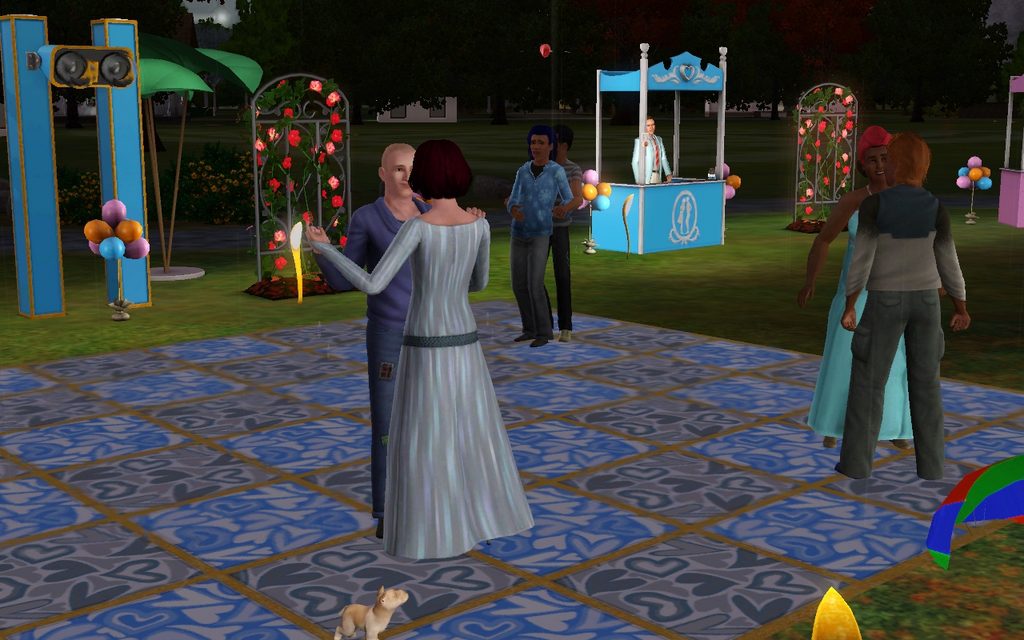 The couples enjoy a bit of dancing on love day.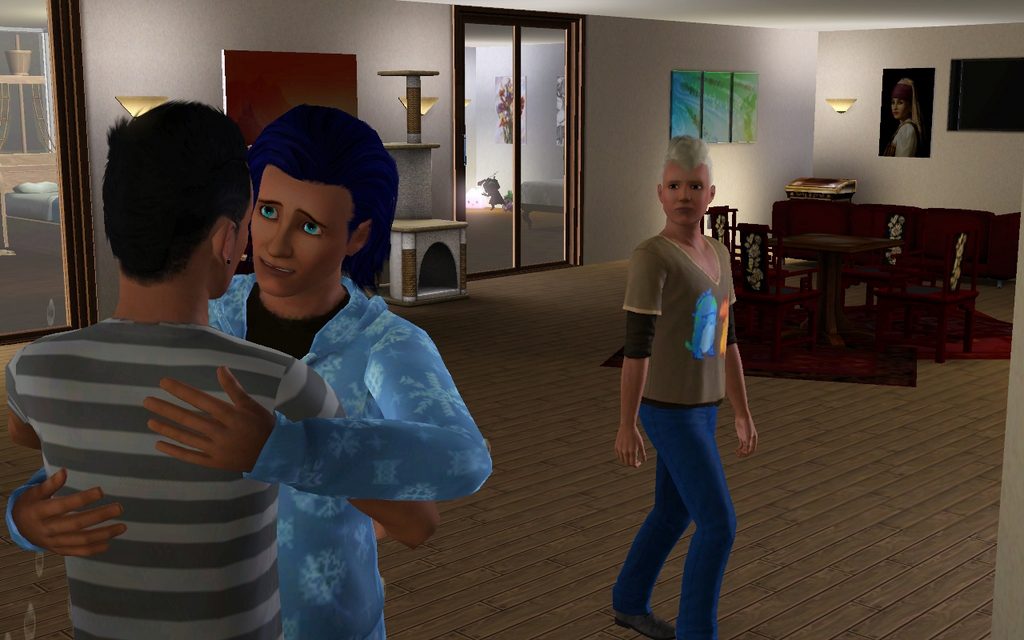 It sure got Nathan and Joe in the mood.
Kym: Ewww, dads, get a room! You are so embarassing!
Being a teenager with such lovey-dovey parents must be tough.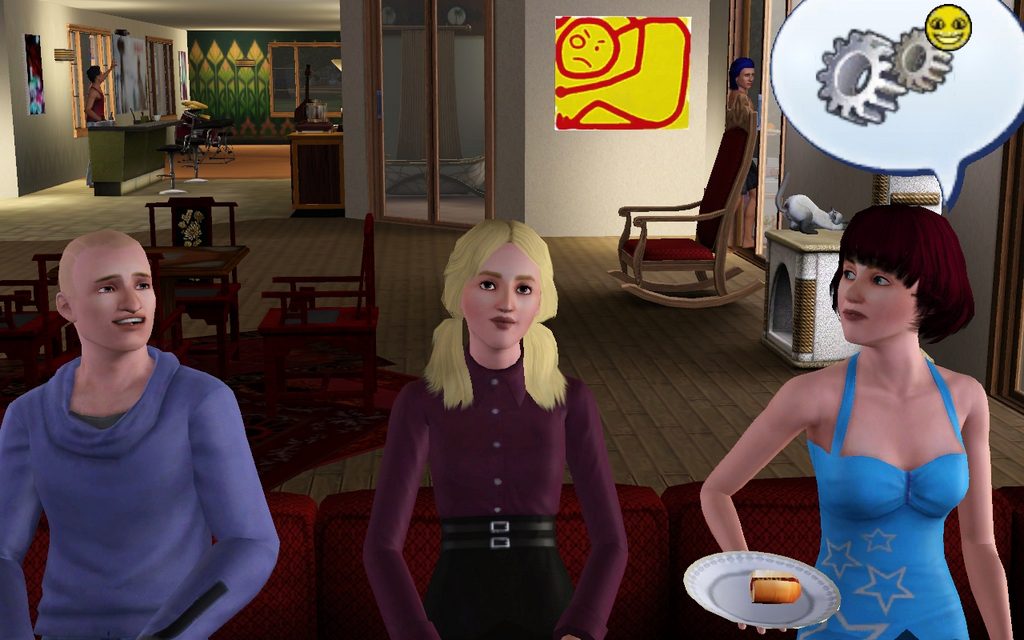 Steven and Star with their daughter. They grow up so fast!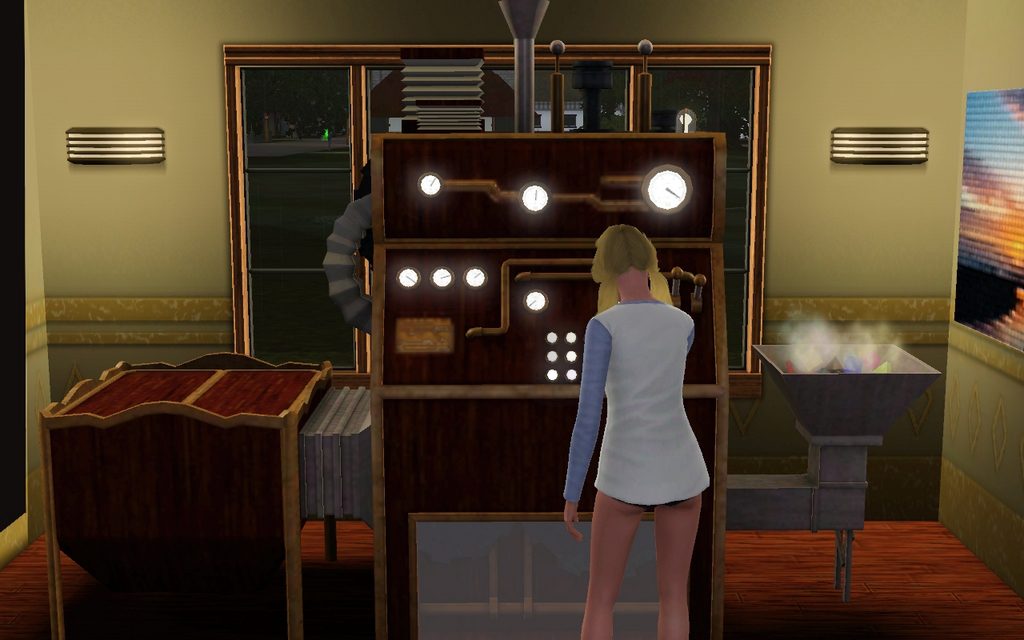 I went shopping at the store…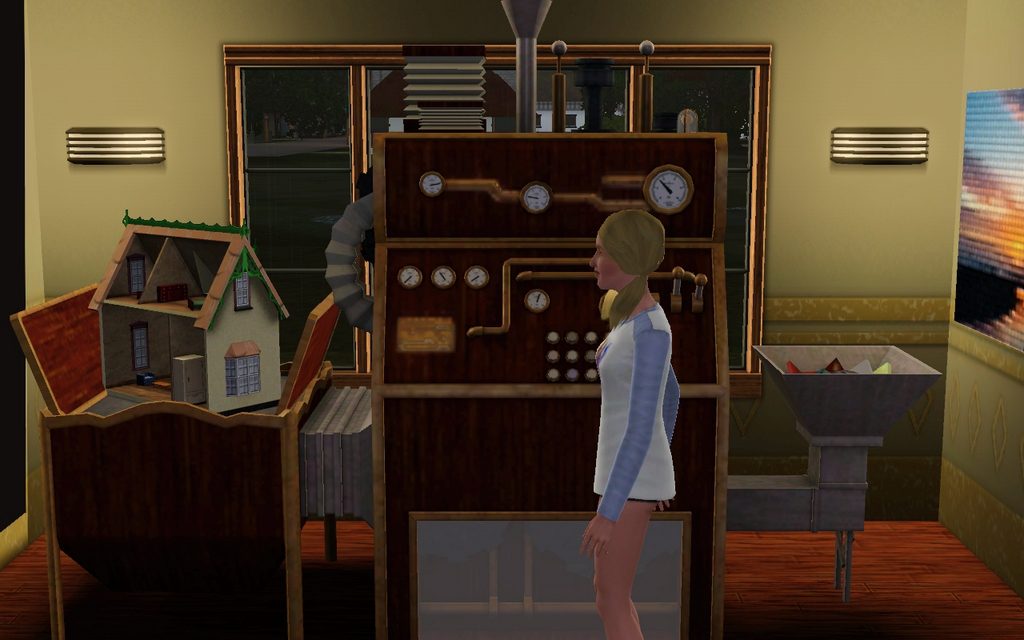 Pauline made the dollhouse.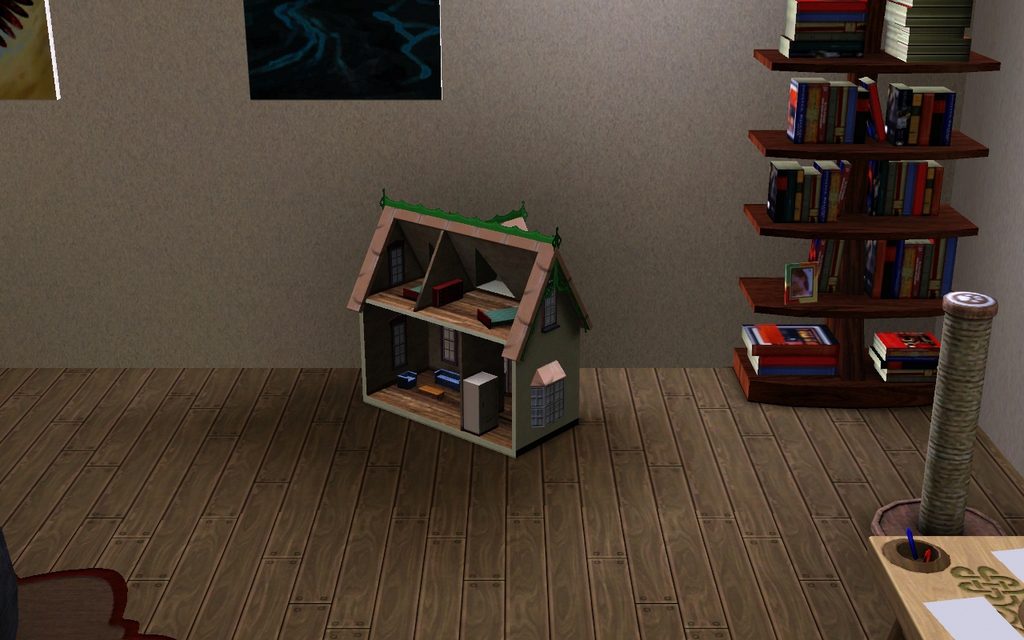 It´s awesome! I need a toddler!