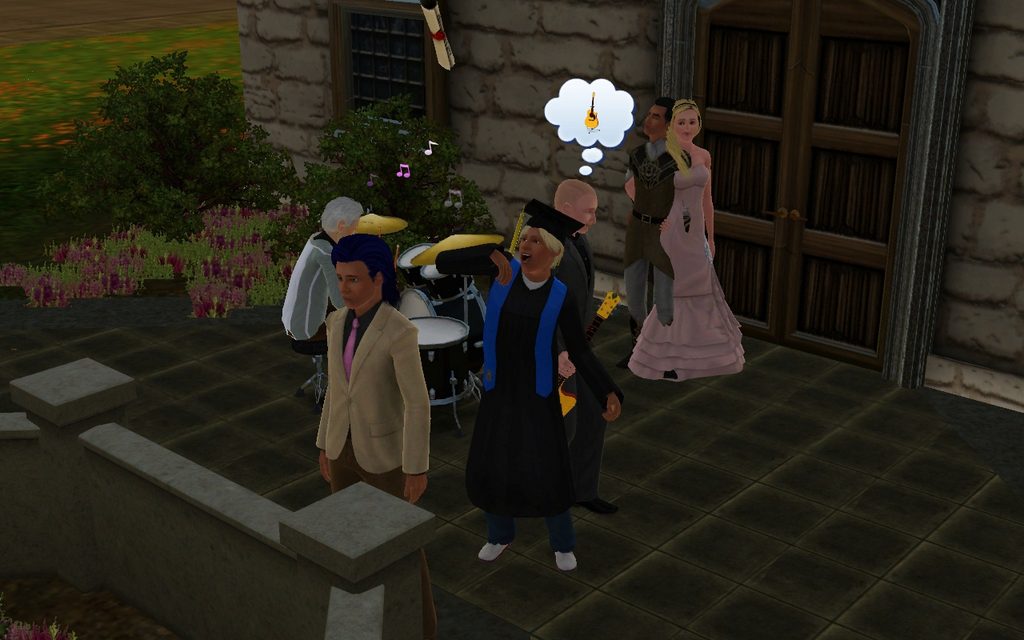 I somehow have no pictures of Kym growing up to young adult. Here´s one of his graduation instead. He rolled bot-fan, and because he did not have a lifetime wish yet, I chose one from the provided list. He now wants to become a fashion phenomenon. I soon discovered, that this clashes with his can´t stand art trait. Every time he sits on the drawing table, he get´s a bad moodlet. Wtf, EA?
Kisa autonomously breaks spacerocks. A lot. As a result, there are gems everywhere.
That´s a pink diamond in the upper left corner. Go ahead, Kisa dear.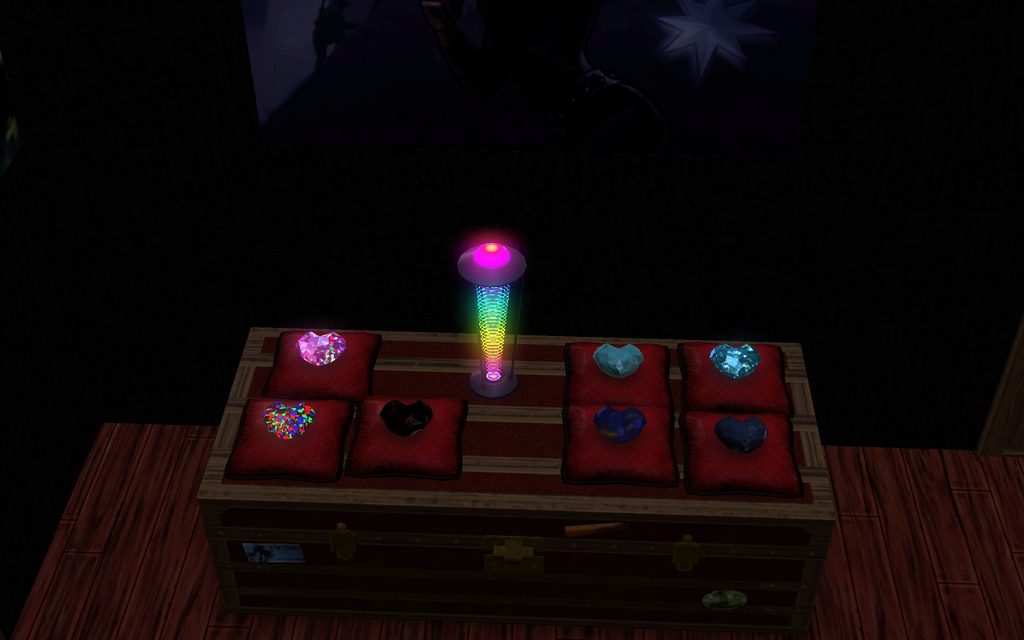 Part of our pretty collection.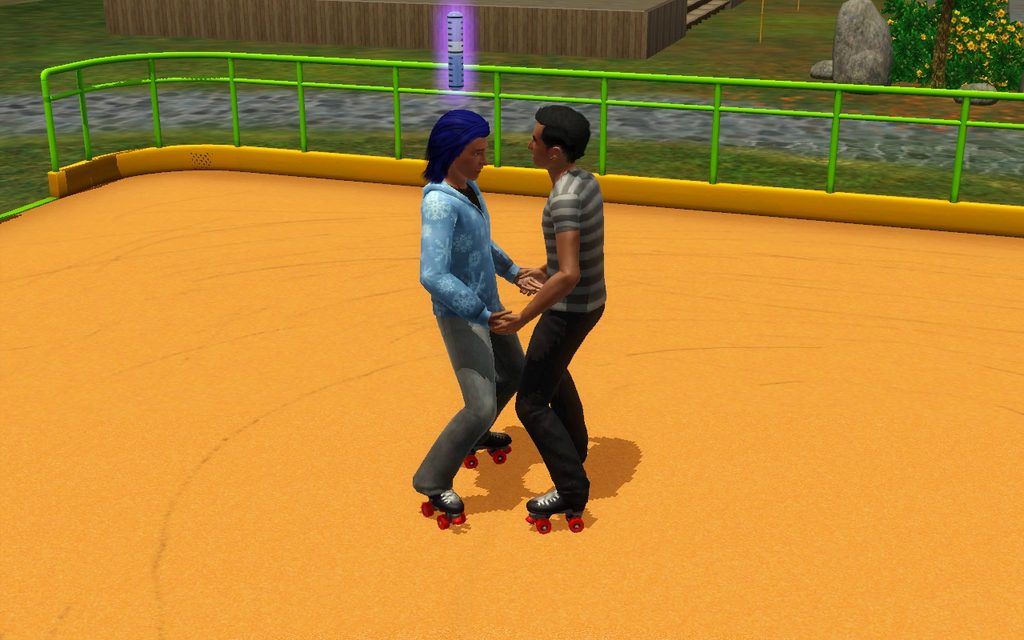 Joe and Natan went on a date.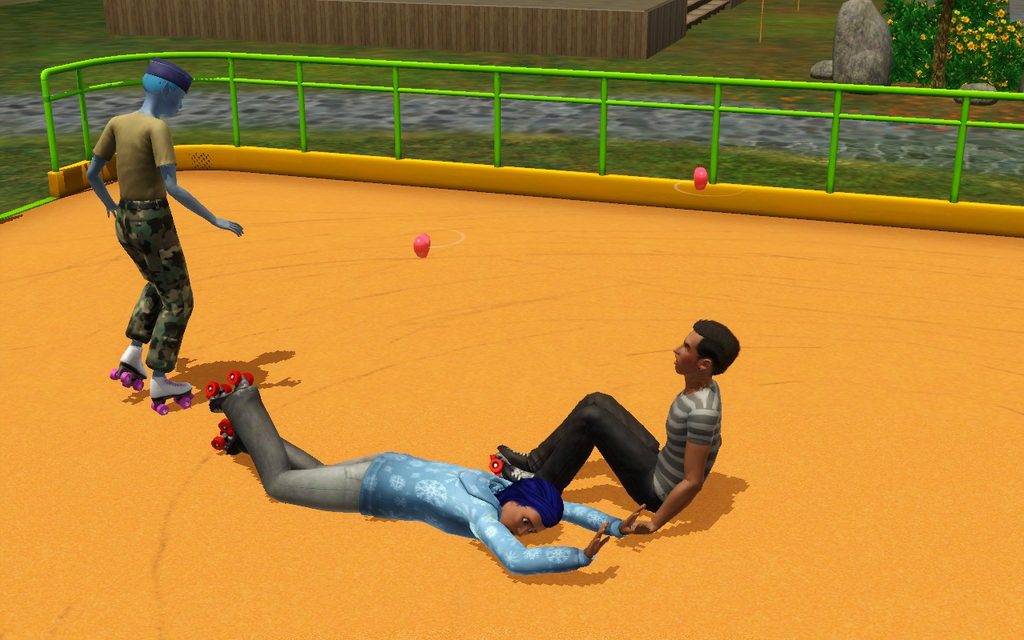 Rollerblading has hilarious animations.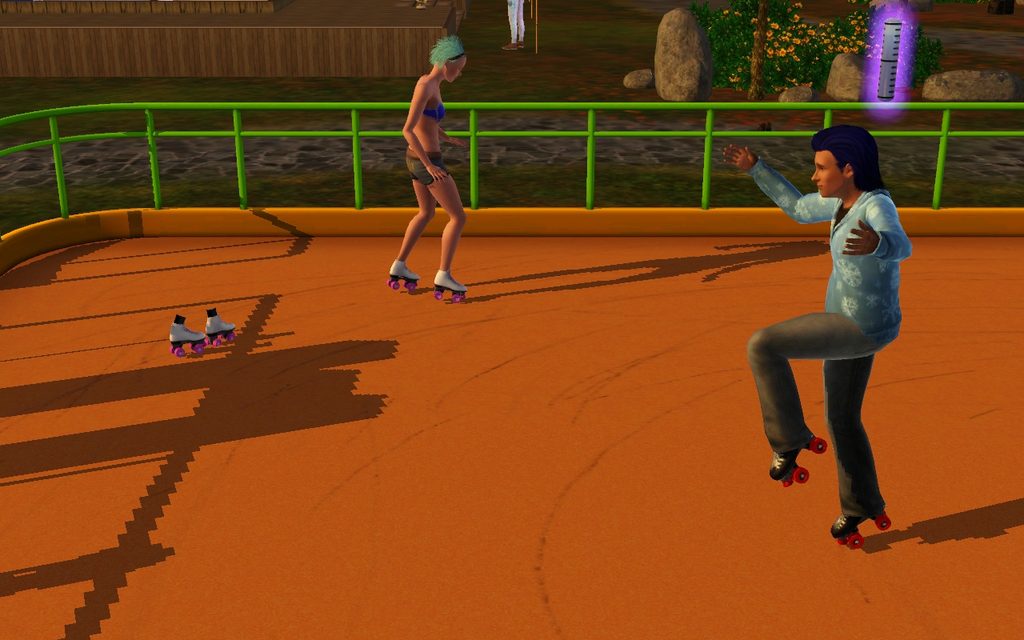 And a bodyless female sim. Spooky.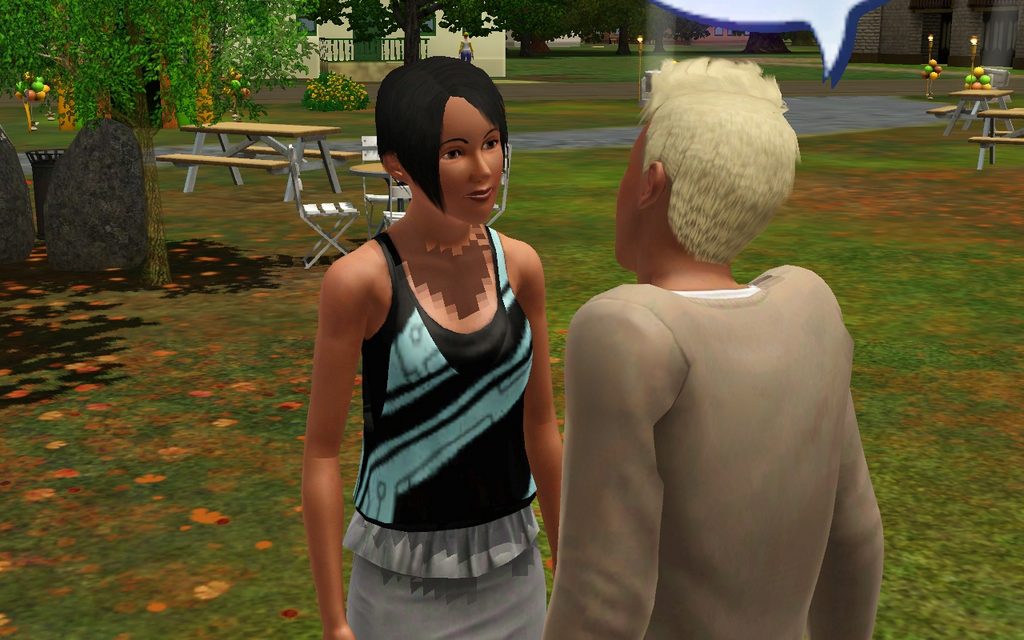 While his dads enjoy themselves, Kym breaks up with his romantic prom interest.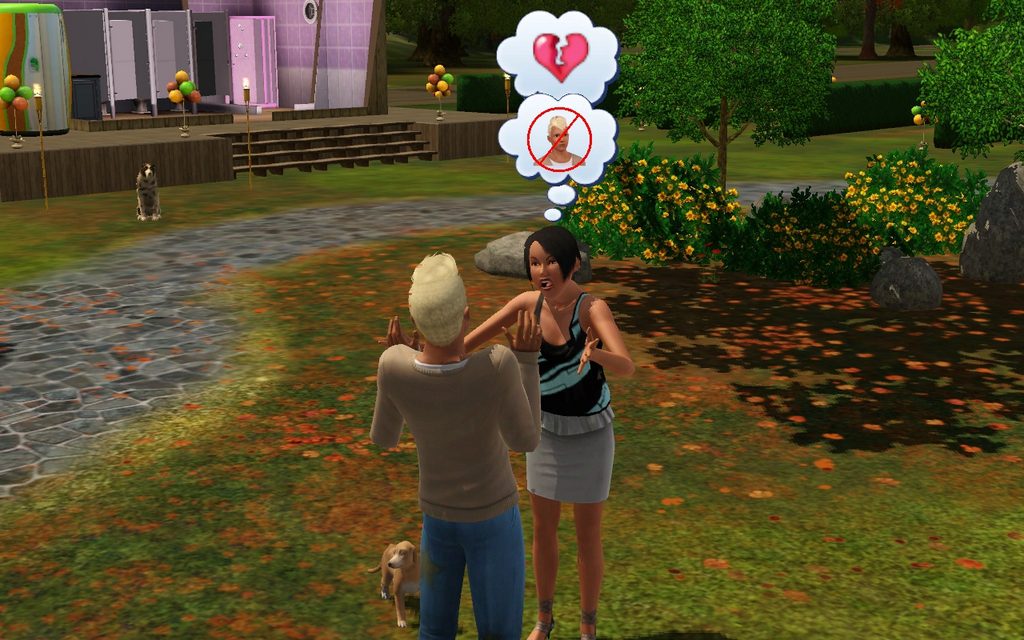 She´s pretty angry.
Well, there are other fish to… style.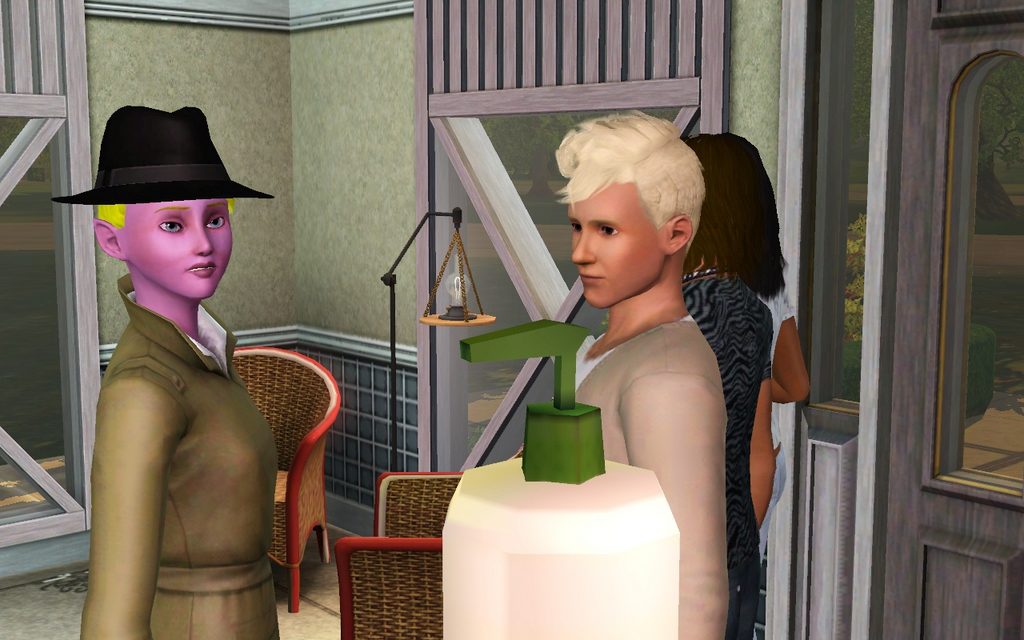 This fish sim is married with children. Pitty.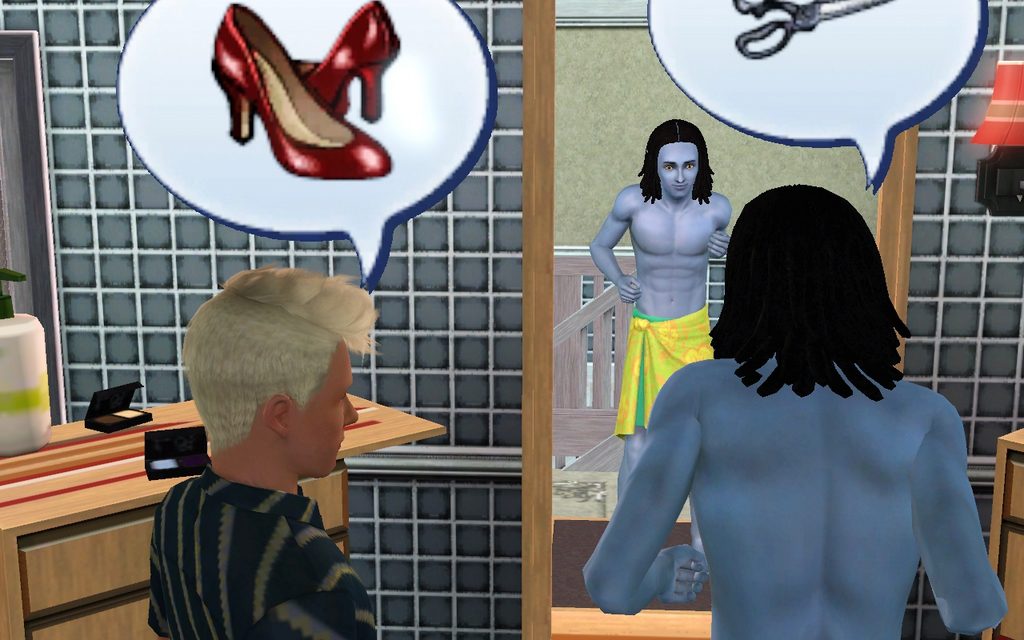 This customer is very happy with Kym´s styling. Though he doesn´t try the pumps.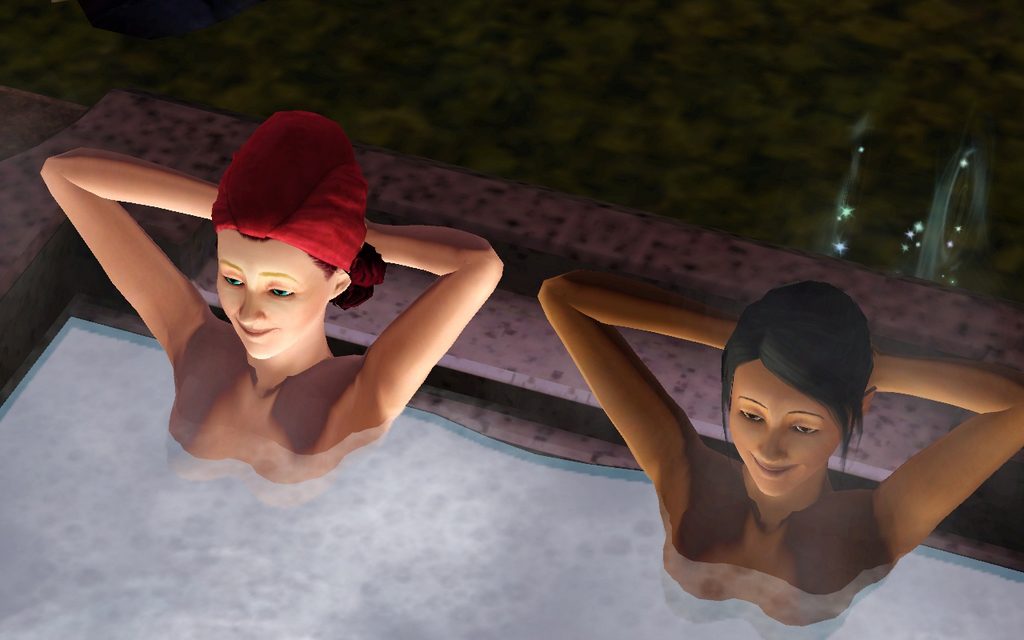 Star´s "naked" hair actually makes sense here.
Nathan is now able to repair and improve everything with witchcraft. Which is a lot more entertaining than the usual way!
He creates a portal to another dimension. (Anyone thinking of Stargate?)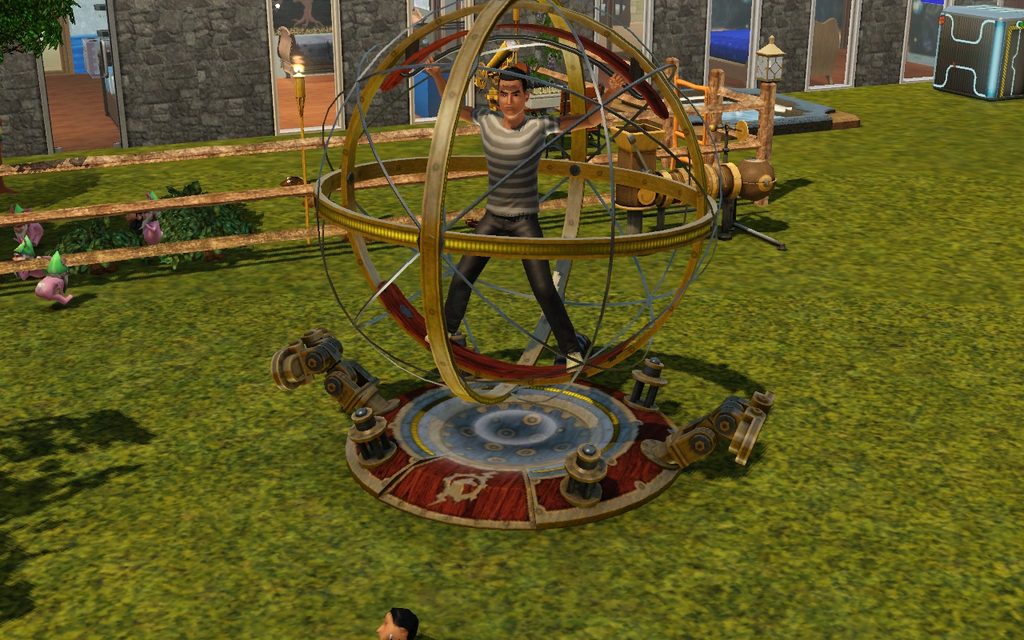 Off he goes!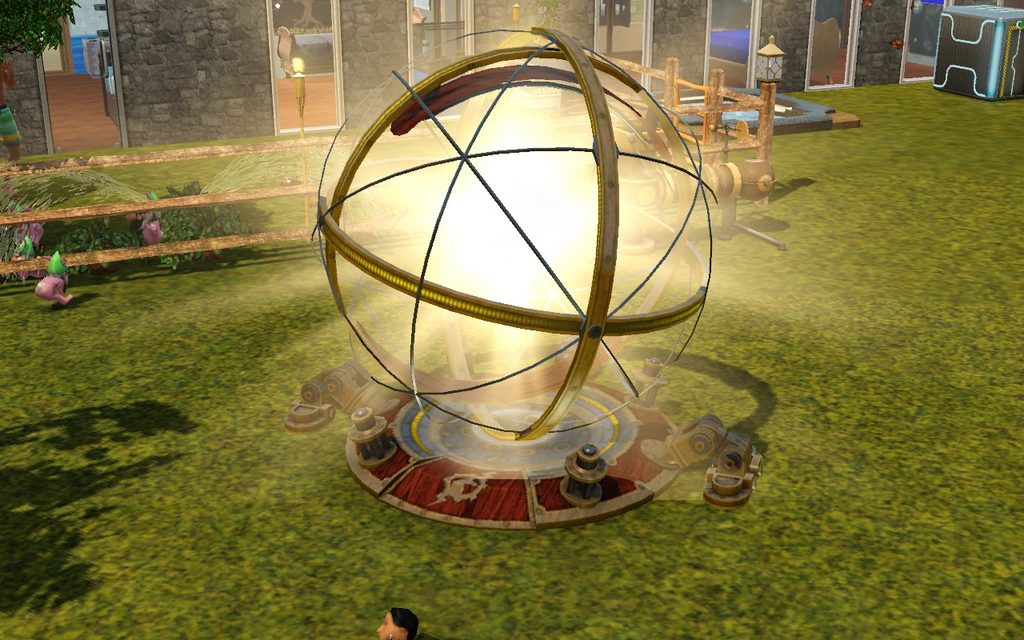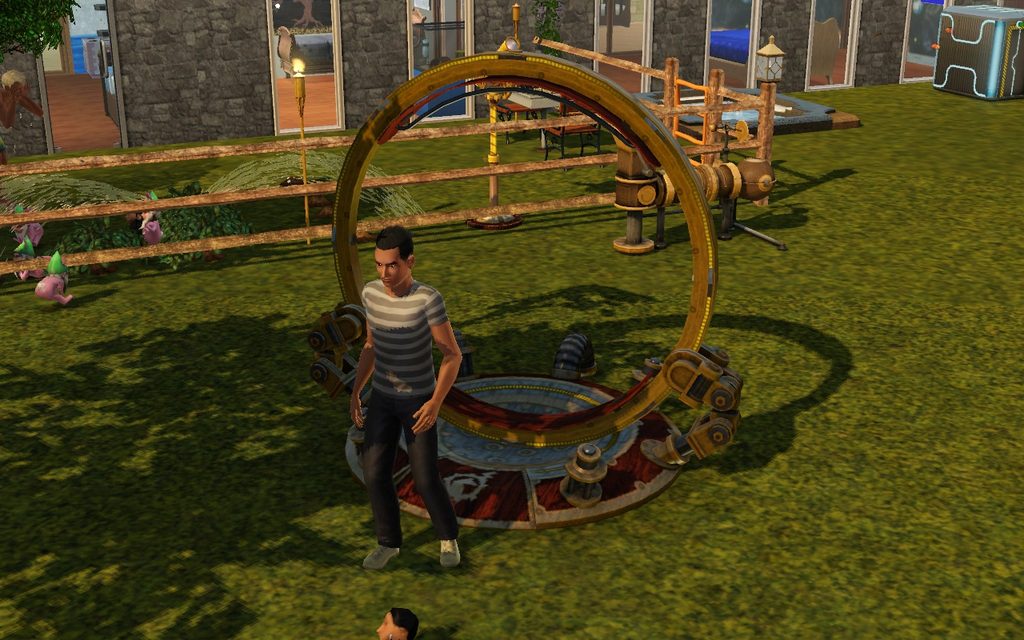 It´s just pop-up text like in the catacombs, but funny!
And now I admit to a bit of cheating. I saved some chinese households to the library and moved them to empty houses in Dragon Valley. But I just couldn´t be bothered to hunt potential spouses all through the town, just to find out, that story progression has married them to some cougars. So I just added Liang Yat Sen to the family.
I did not force a relationship in any way. Without his interfering mum, Liang and Kisa got on like a house on fire.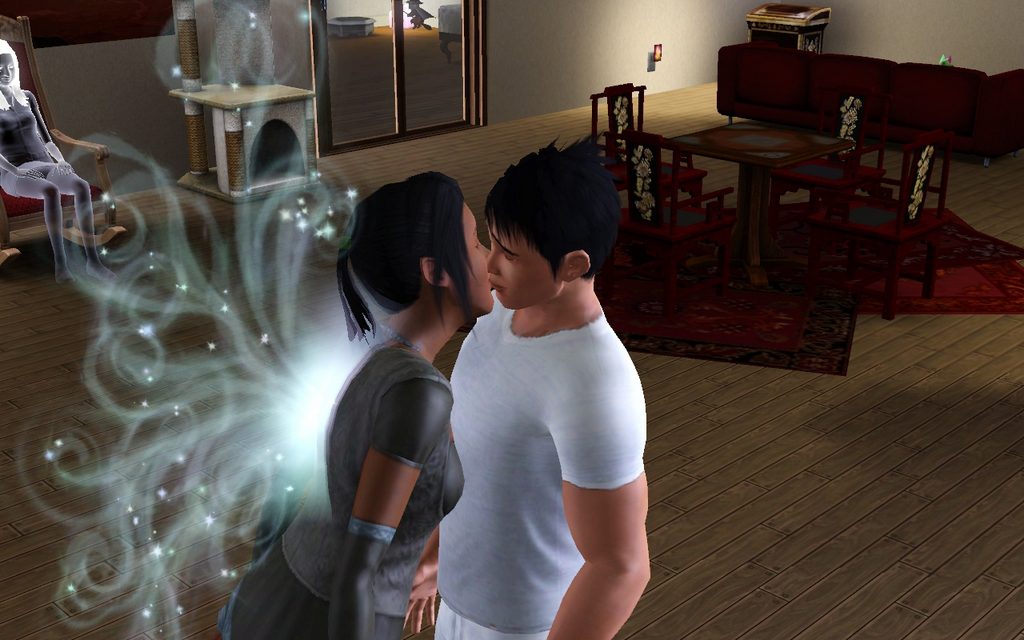 First kiss.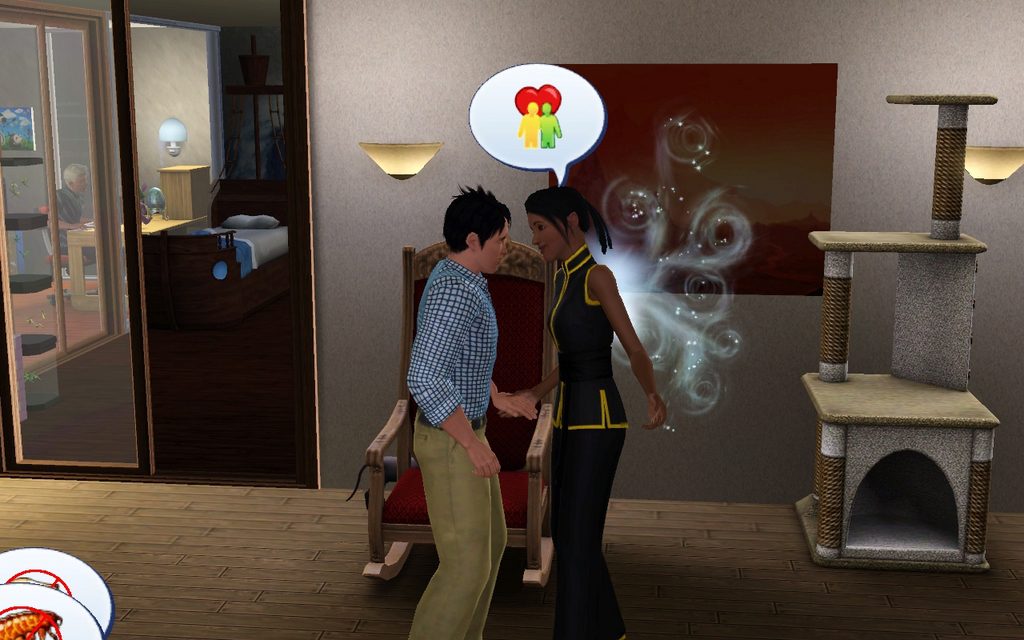 And commited relationship.
Posting this, it seems rushed, but it were actually several sim-days of gameplay.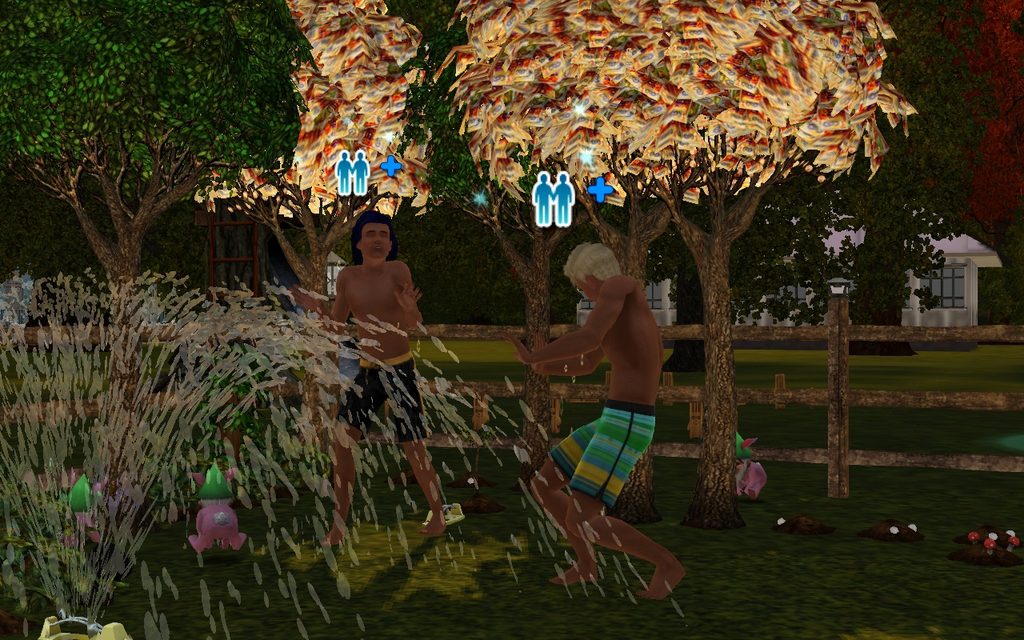 Bonding parent-child interlude.
Despite his dislike of the drawing board, Kym does some cool pictures.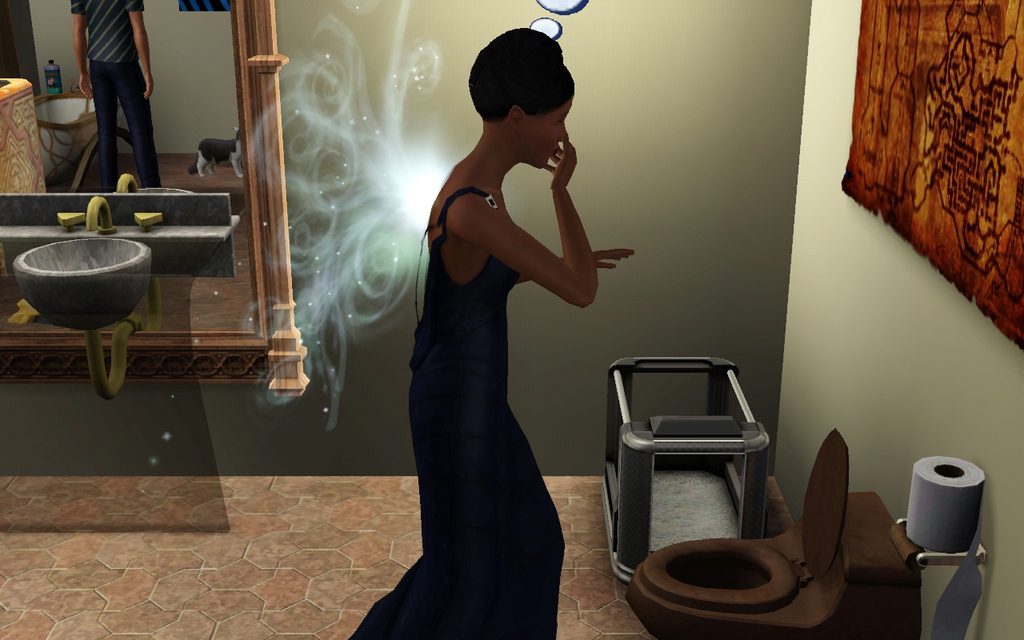 Kisa, are you unwell?
Kisa: This is all your fault.
You may be right about that.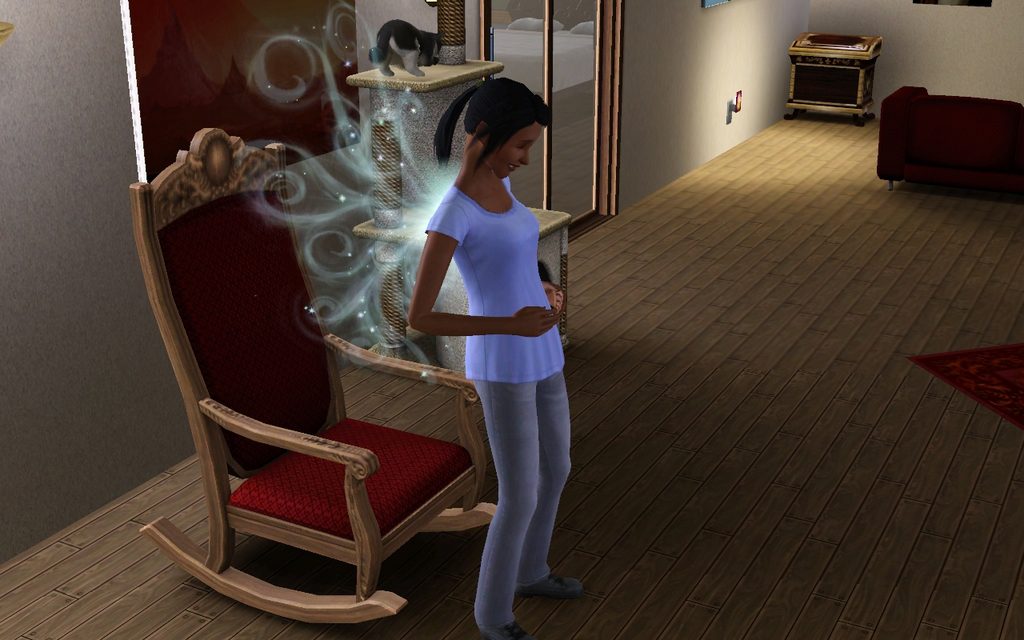 But see? Now you are happy!
(And adequately clothed. My compliments.)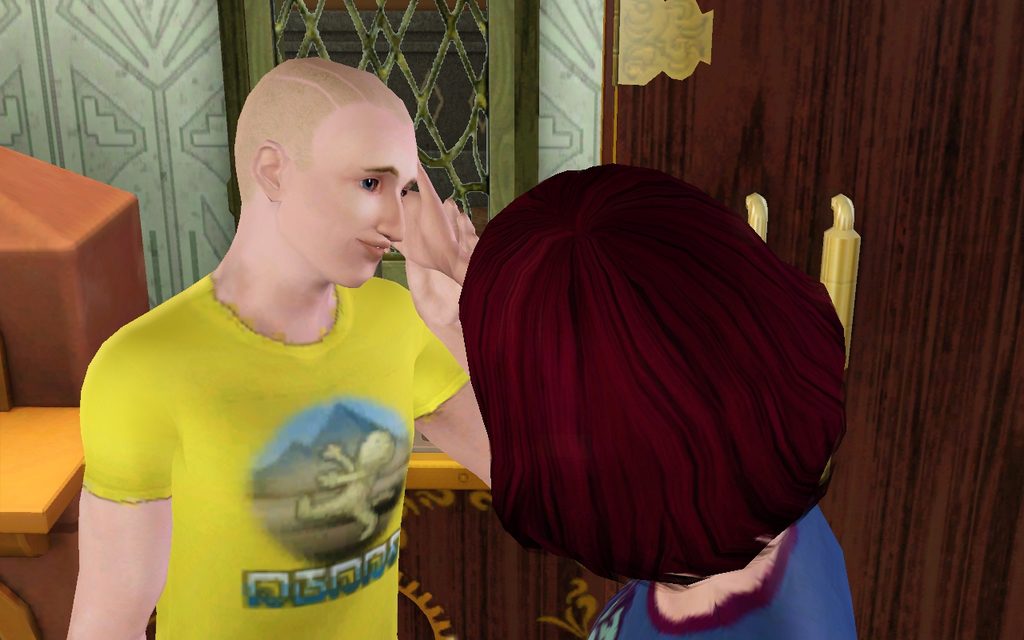 Steven and Star don´t get that much screen time, but they are also adorable with each other.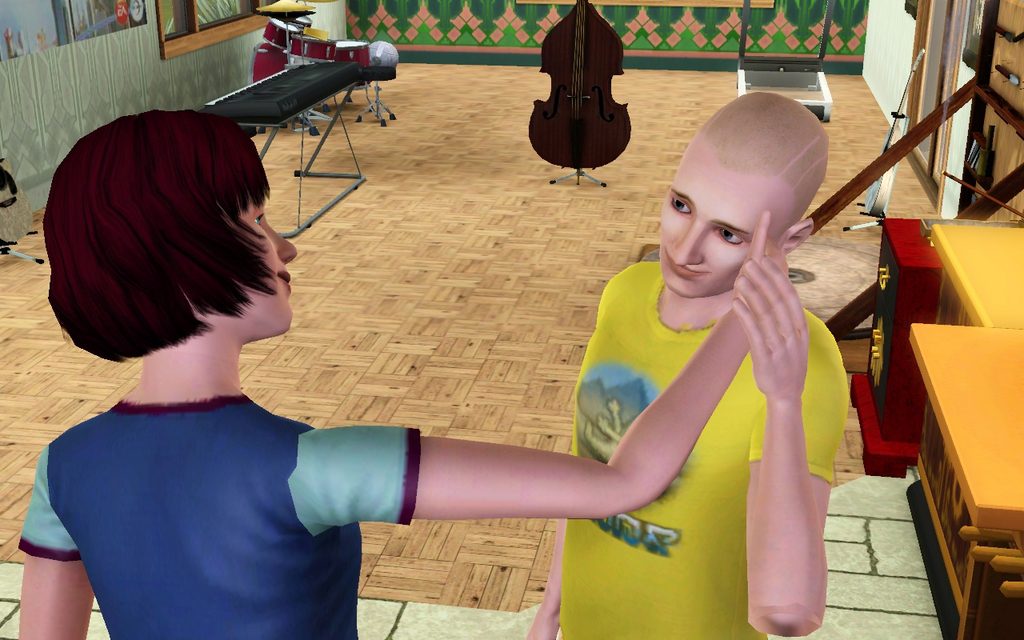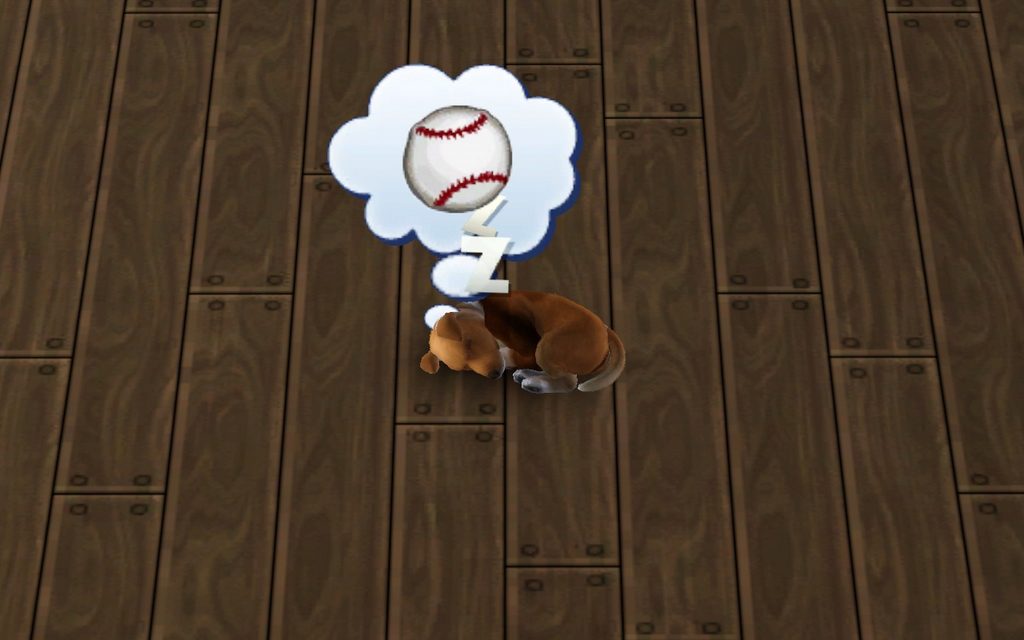 Pet invasion! Time to clear the caches!
All very tired.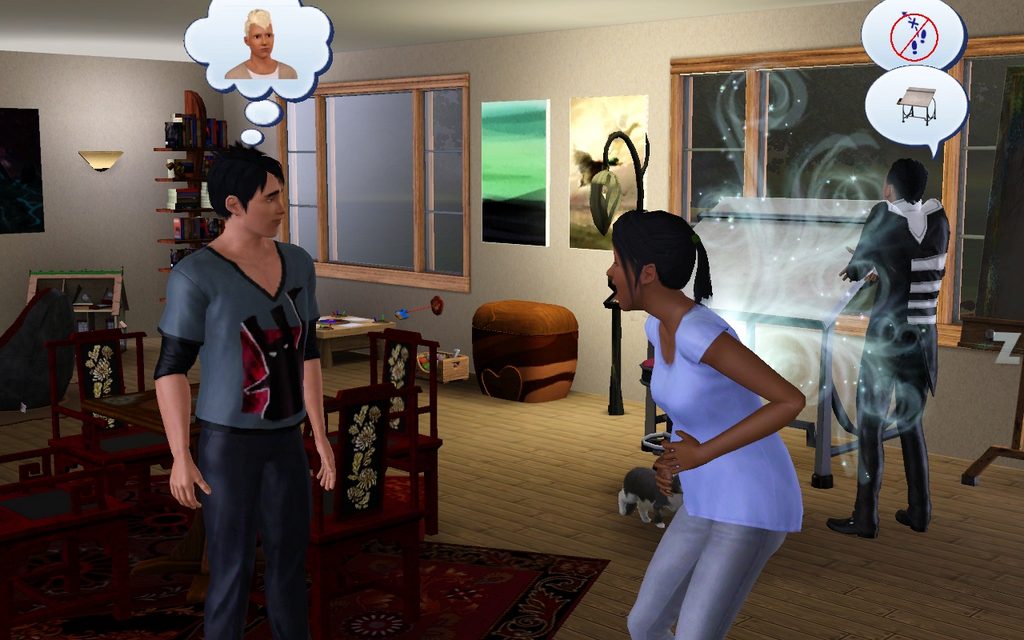 Kisa is in labour, Liang thinks of his cousin-in-law (is that a thing?) and Nathan laments the difficult relationship of his son with the drawing board. Or something.
It´s a boy! His name is Shaoran. He rolls clumsy and easily impressed. That´s cute, as long as he´s small.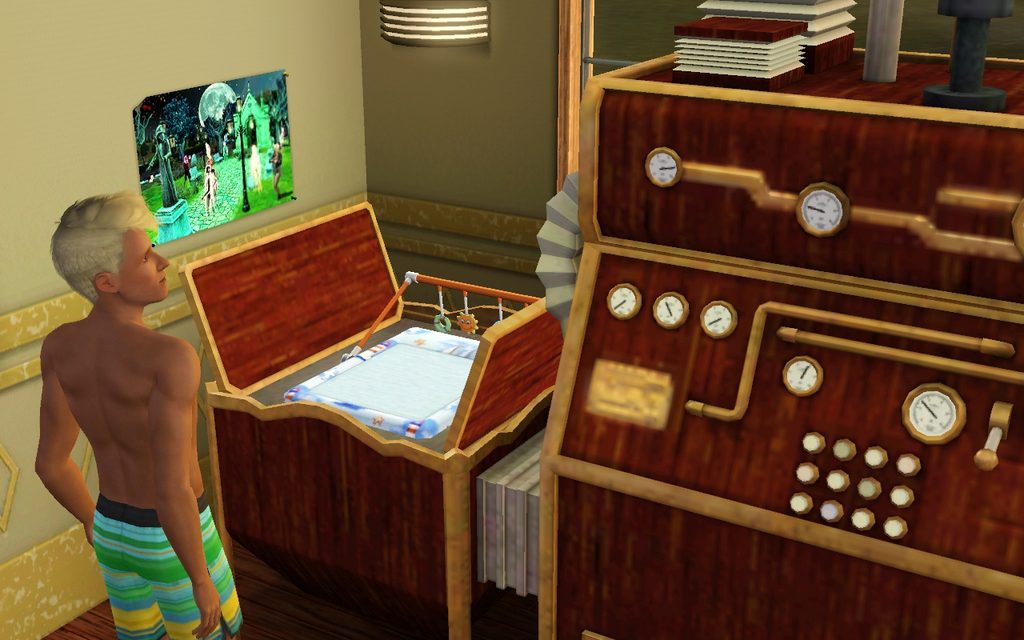 Kym makes a baby mat.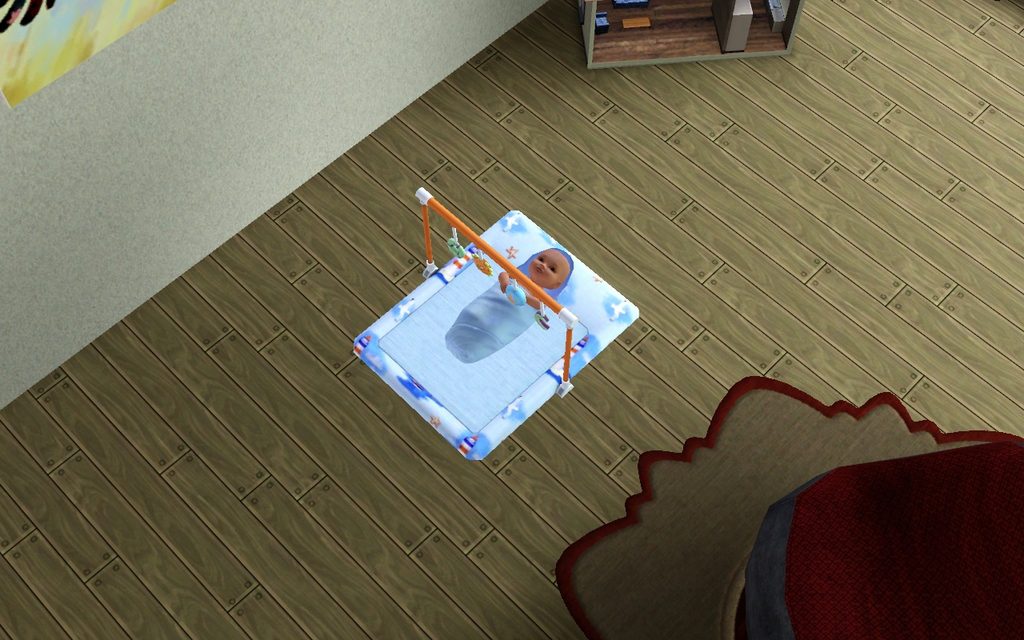 This looks cute, but I think, that thing is kinda bugged. It takes ages to order a sim to actually lay the baby on the mat, and as soon as he is on it, every sim in the house queues up "put baby in cot". I think, the reason is, that the noboo is on the floor – and yes, sims tend to plop their babies on the floor, as long, as there is no cot. If there is one, the child is placed in it.
So, OMG, baby on the floor – pick it up!! Everyone, drop everything!
I used it once, I think.