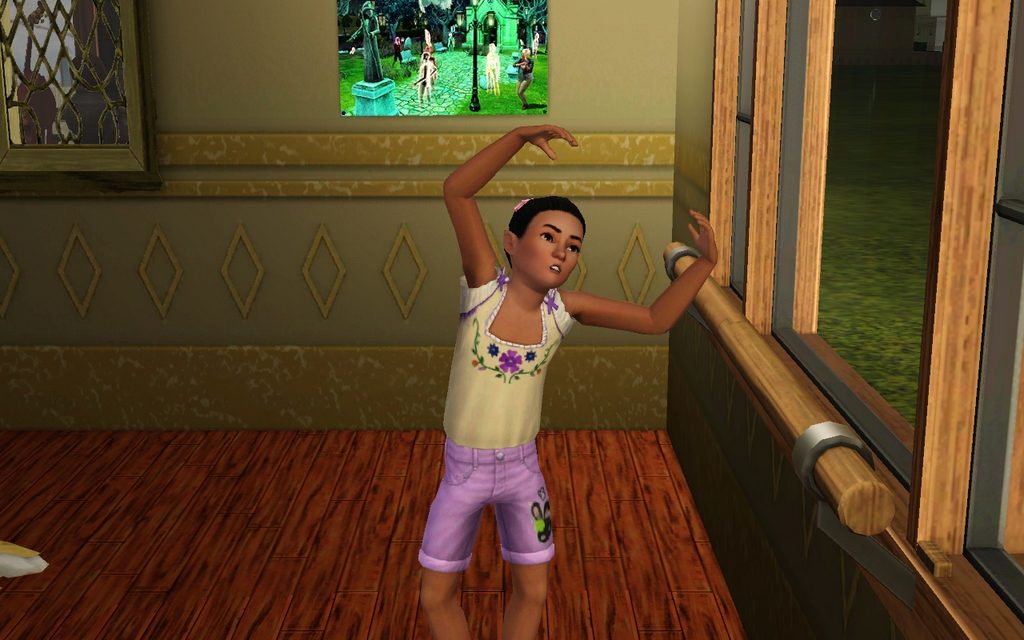 The ballet-thingies were on sale at the store.
Apropos, if anyone is interested, I uploaded Kisa, Pauline, Kym and Jovan O´Reilly to the exchange. No Teagan or Liang, ´cause they are EA-sims.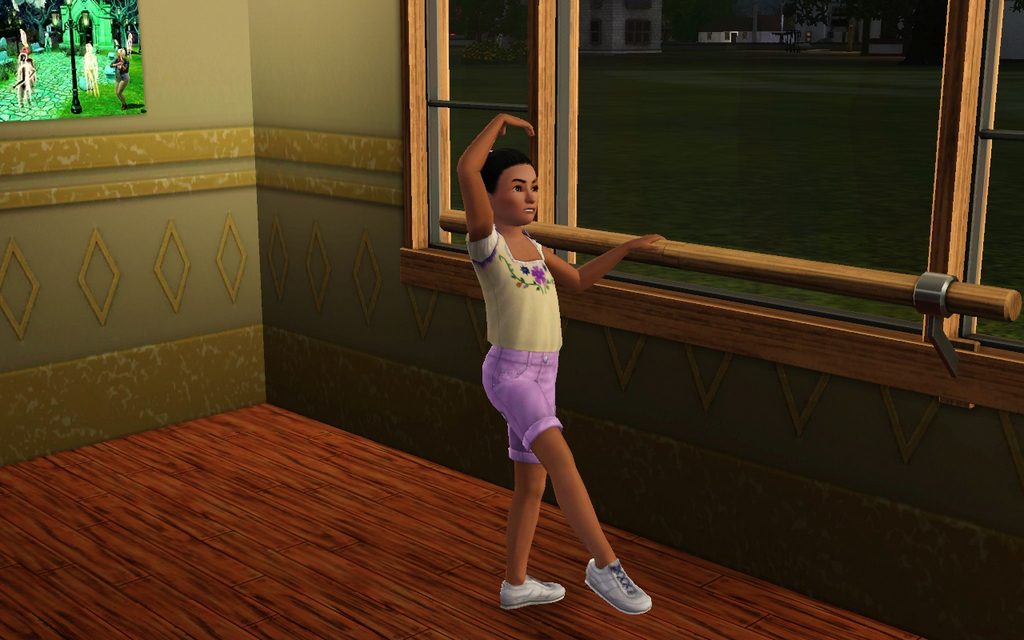 No one tried autonomously, so I forced Fiona to do some ballet.
Fiona: I look like a dork!
You do not! You are totally cute! Don´t you want to be a prima ballerina?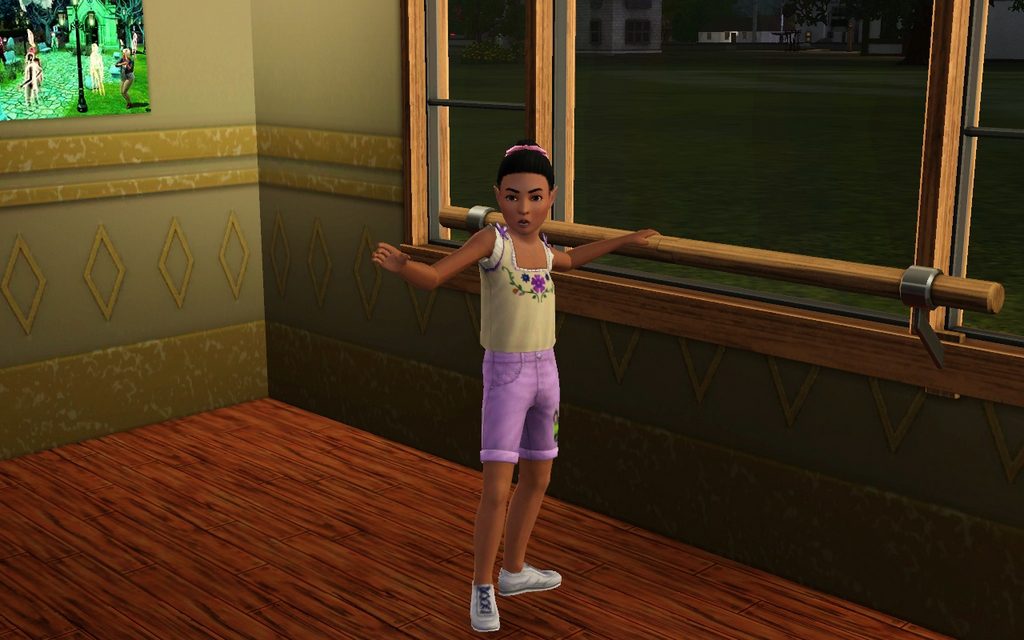 Fiona: You are totally sexist and I´m stopping now.
She did. I enrolled her for the school ballet.
Fiona: What??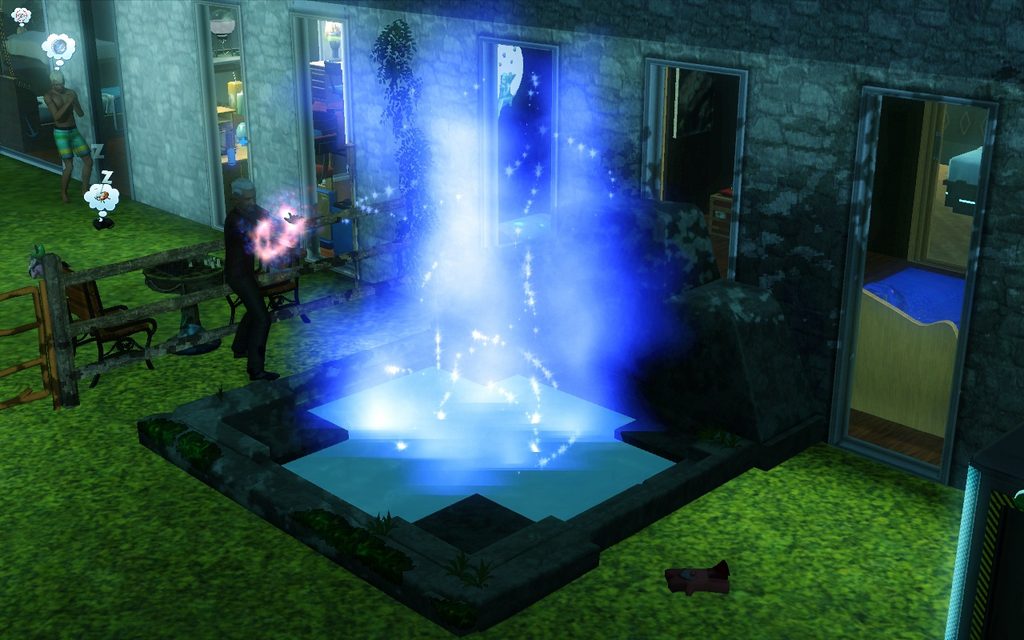 Nathan repairs the hot tub with magic, because cool effects.
Joe reads a good night story to Fiona.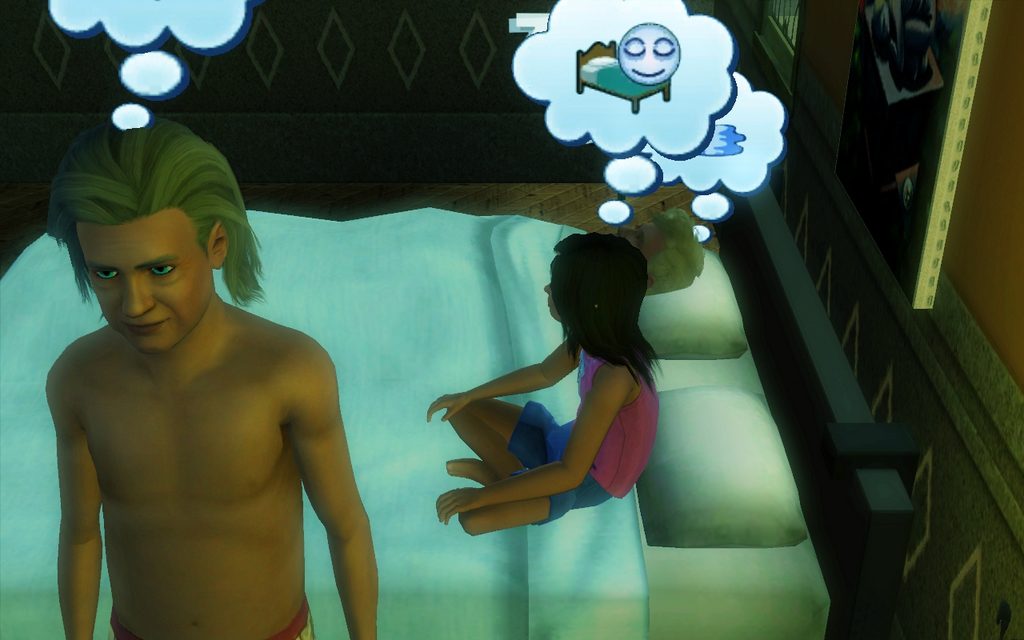 It doesn´t work.
Fiona: I´m tired, though.
Joe: I´m outta here.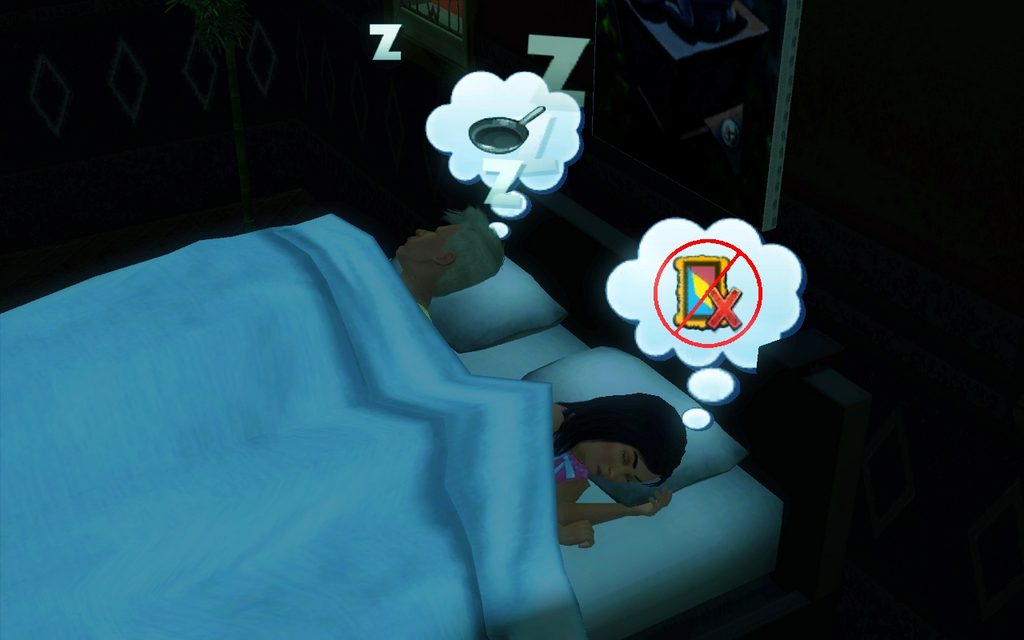 Well, this is no ISBI. I can tell her to sleep.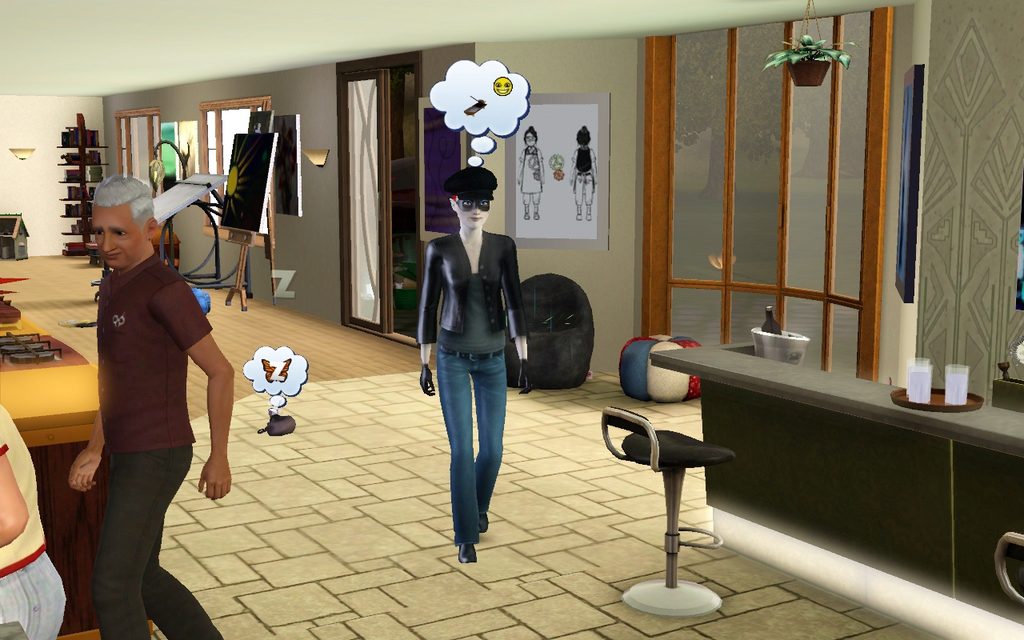 Teagan breezes through the criminal career ranks.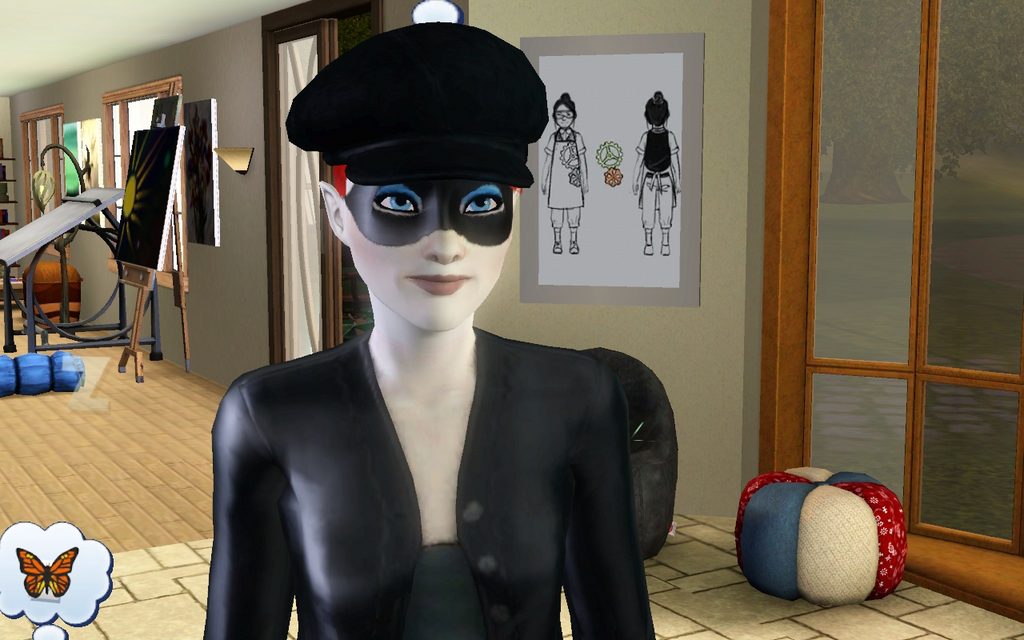 Teagan: I´m awesome!
You are!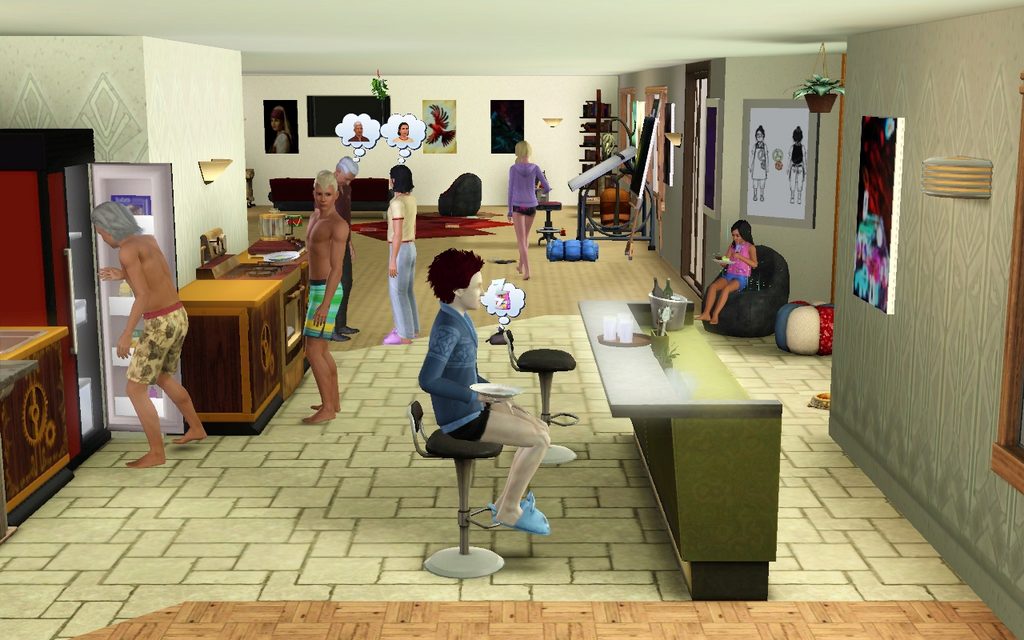 Chaos in the morning…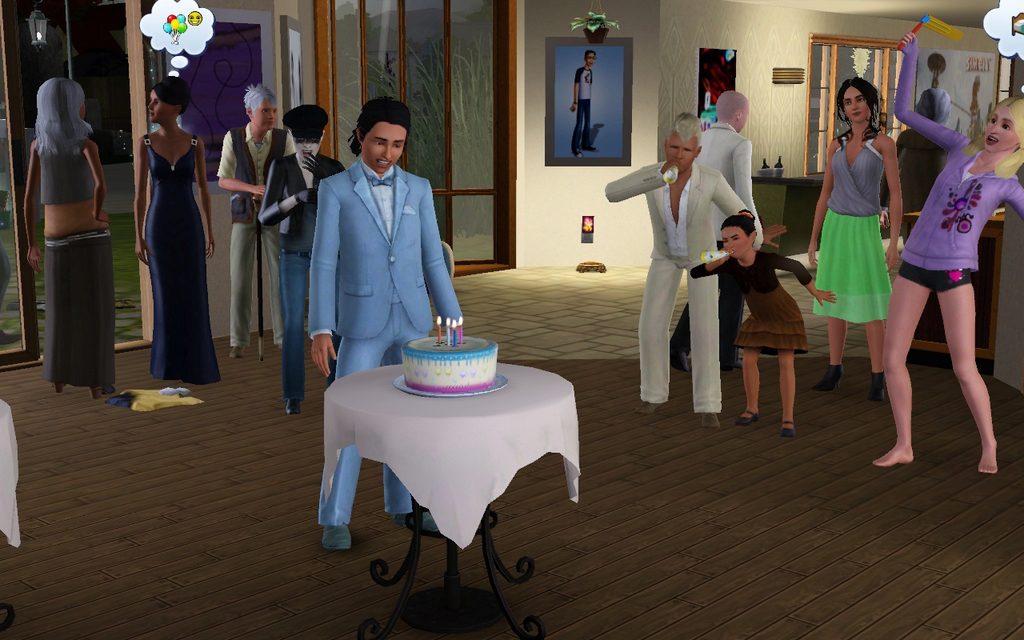 … birthdays in the evening.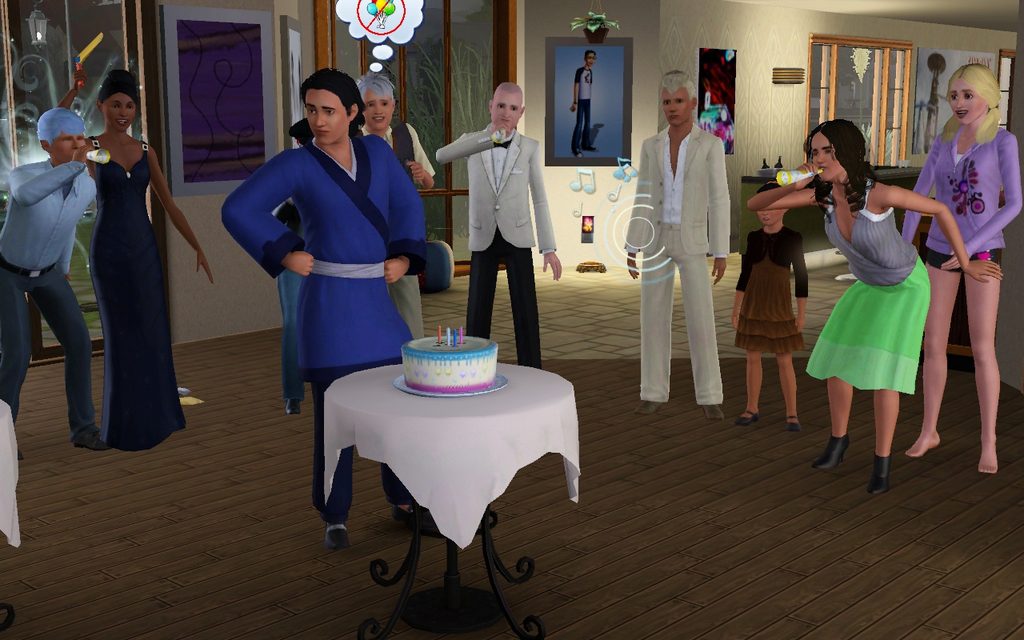 Shaoran embraces his chinese heritage.
And he rolls childish.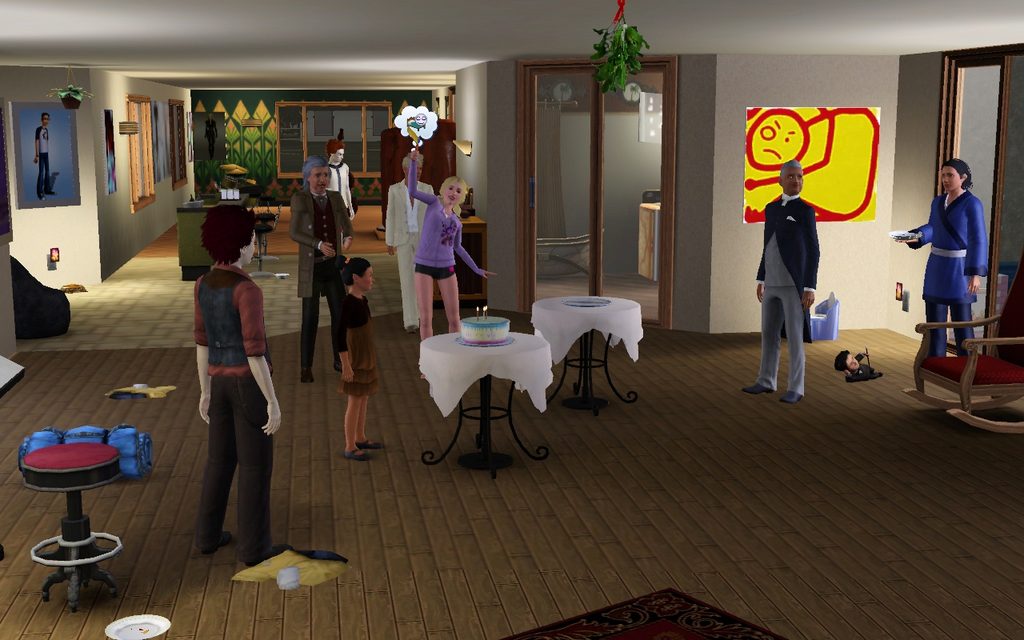 The second cake is for Fiona.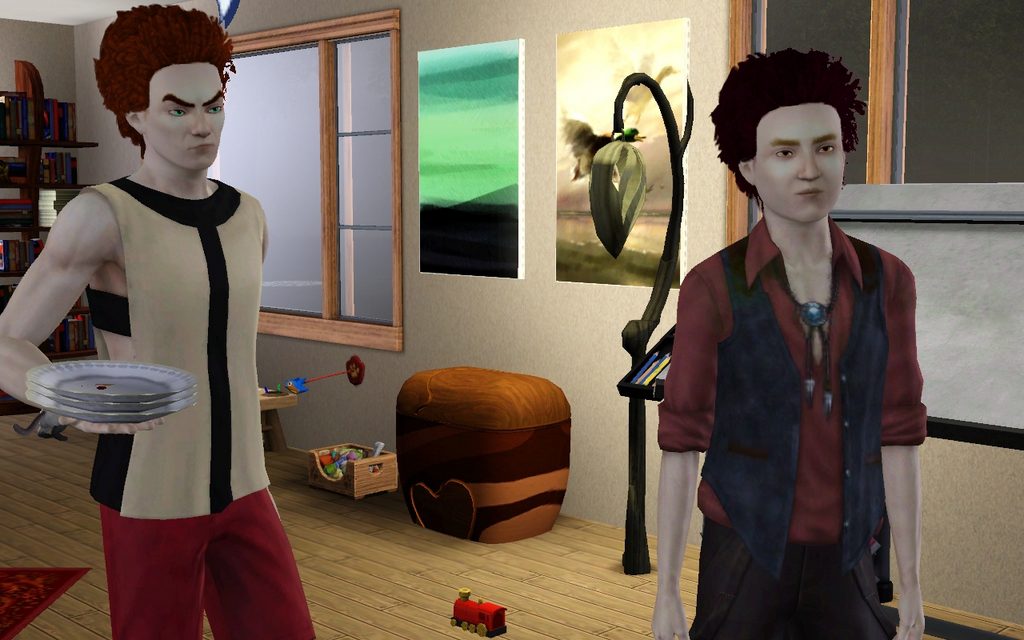 Miles and his Dad Jovan. They kinda look very much alike and kinda not.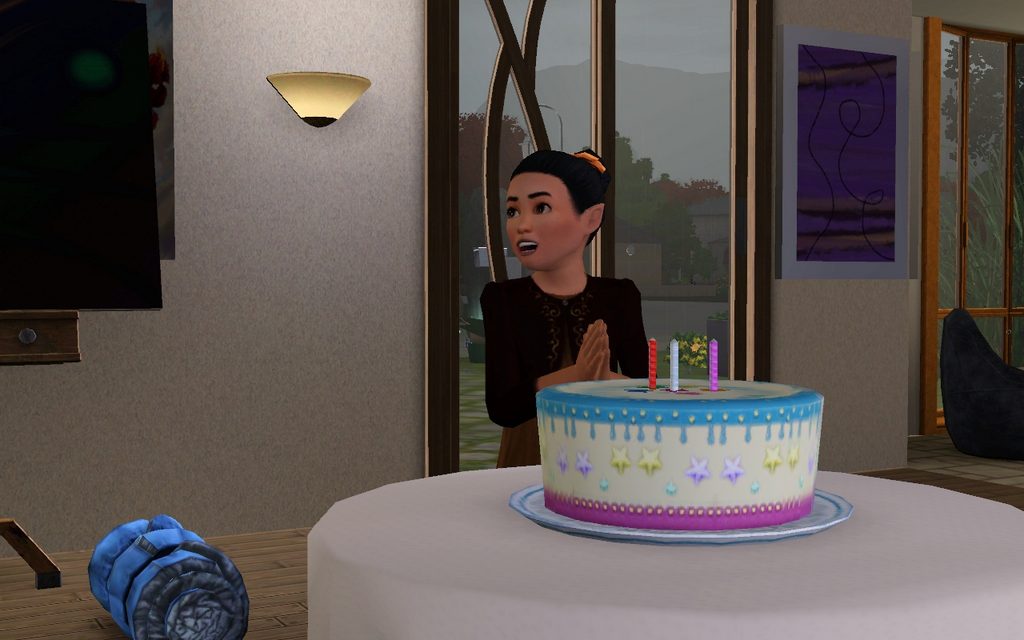 Fiona: I´m much more excited this time!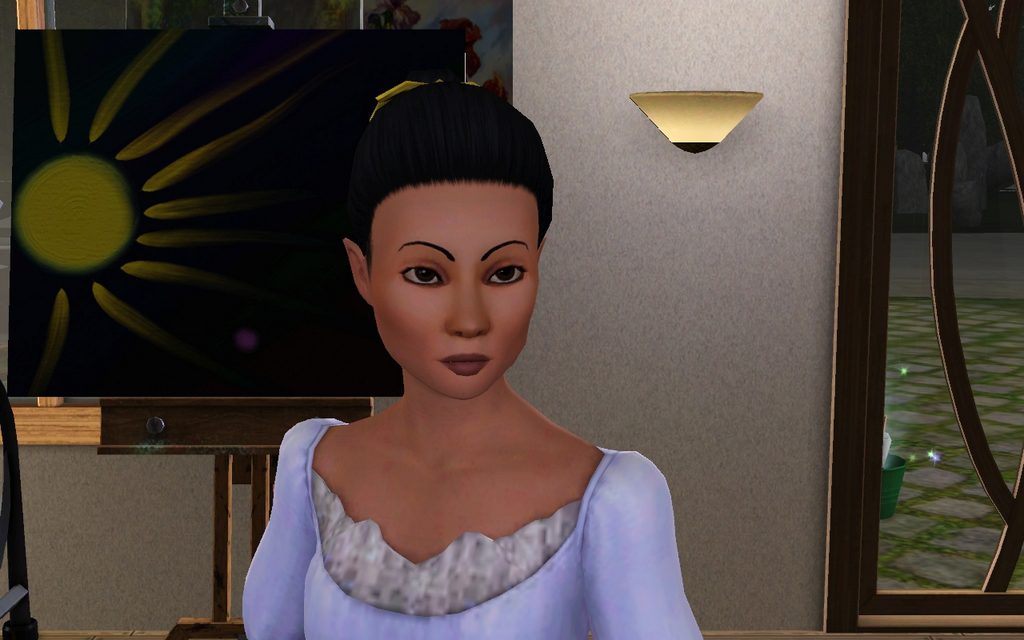 Wow. She´s pretty. I think.
And another equestrian.
Fiona: I want a horse.
We have no room, sorry.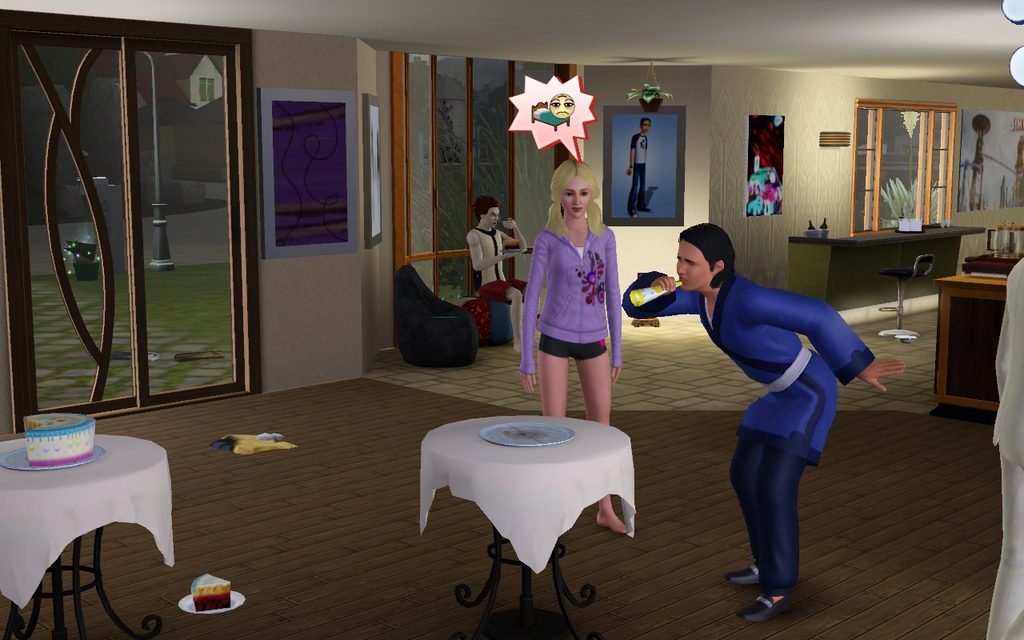 Shaoran glitches a bit and celebrates a bit longer.
Pauline: I´m tired! Stop this!
Shaoran: Toooooooooooooot!
Or it´s his childish trait? I didn´t need to reset him, just cancel the action.
By the way, this is Kym.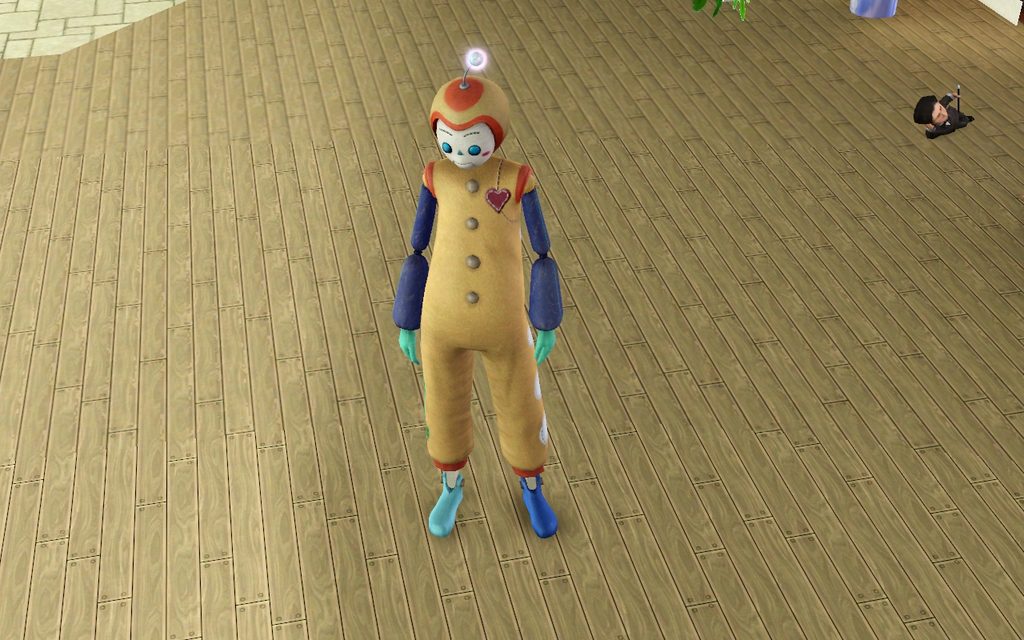 This is also Kym.
And this!
But he doesn´t like his bot-form. As soon as he transforms, he rolls the wish to return to human form. I really can´t imagine, why.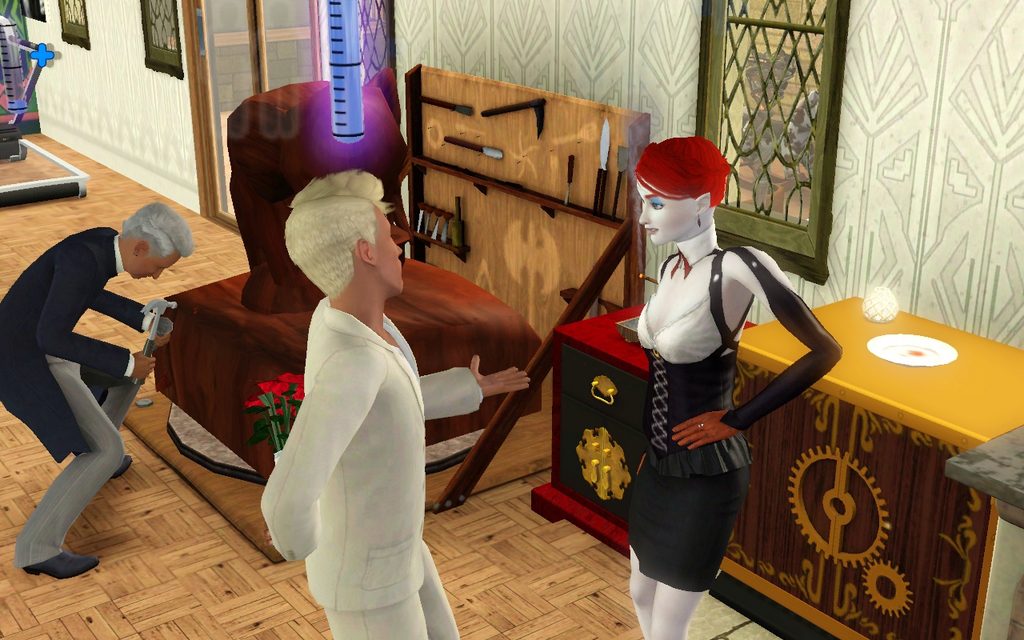 I wanted to marry Kym and Teagan before they moved out, but Teagan wasn´t having it.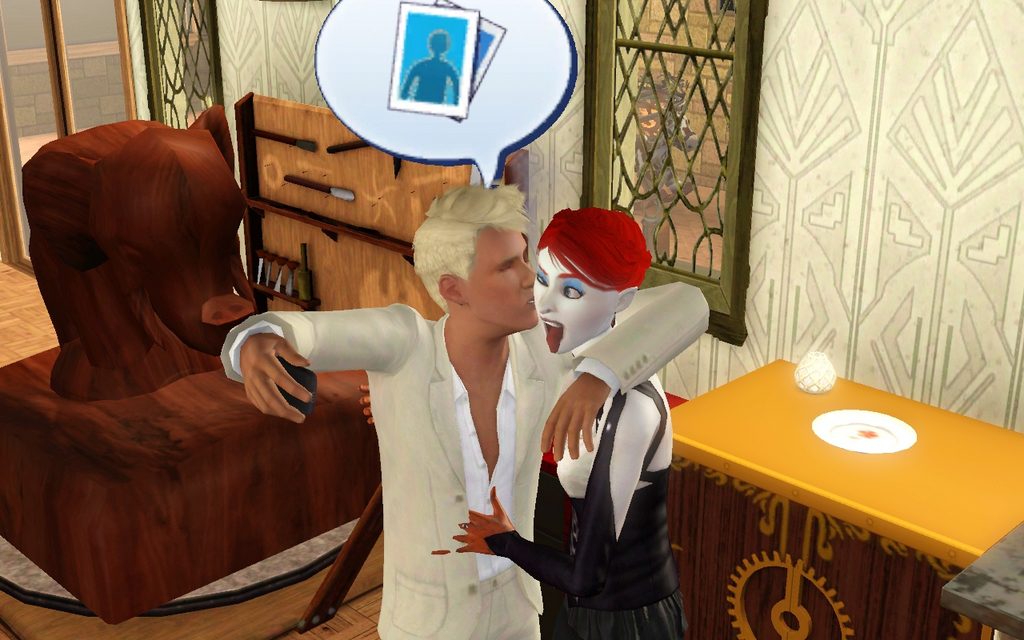 I will miss them! Teagan is a hoot, and Kym a really nice sim.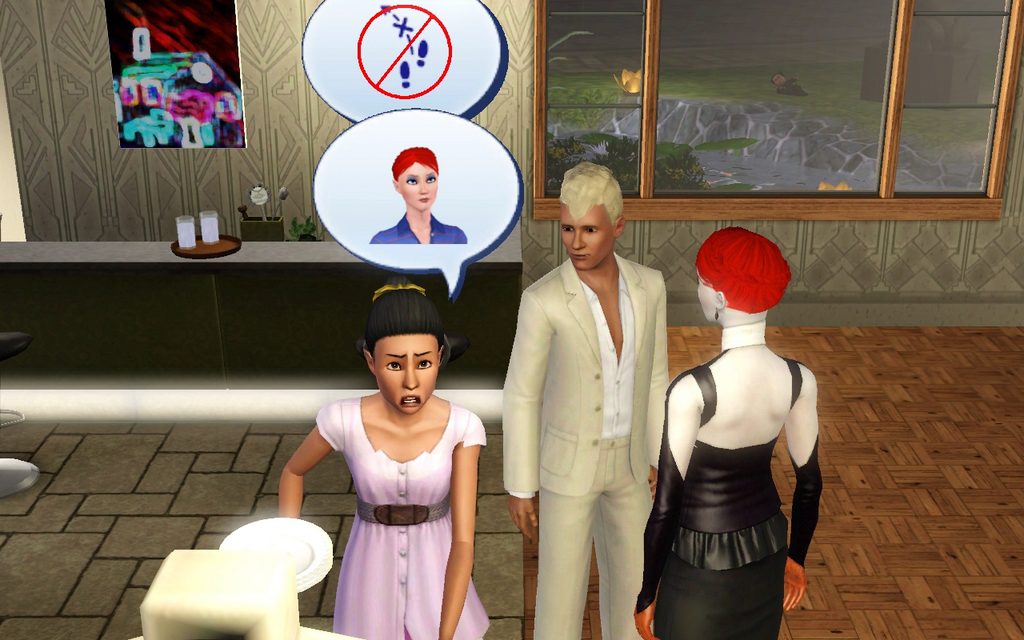 Fiona: Move them out already! Mom is blocking the sink!
Kym: Fiona! Don´t talk like that about your mother!
Teagan and Fiona are actually good friends, despite Teagan´s disliking children trait.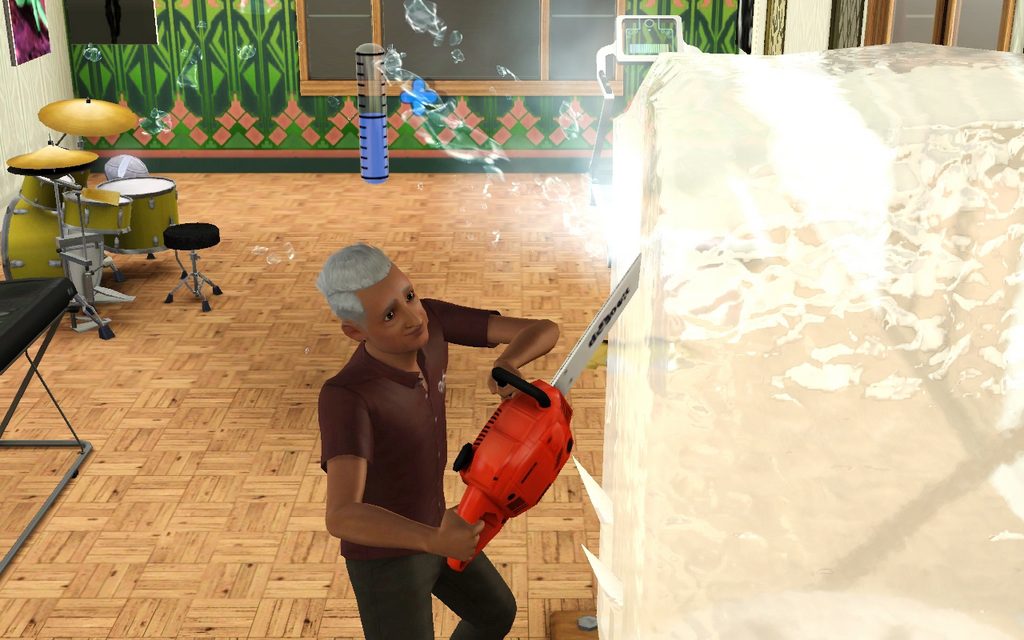 Nathan has a lot of time on his hands.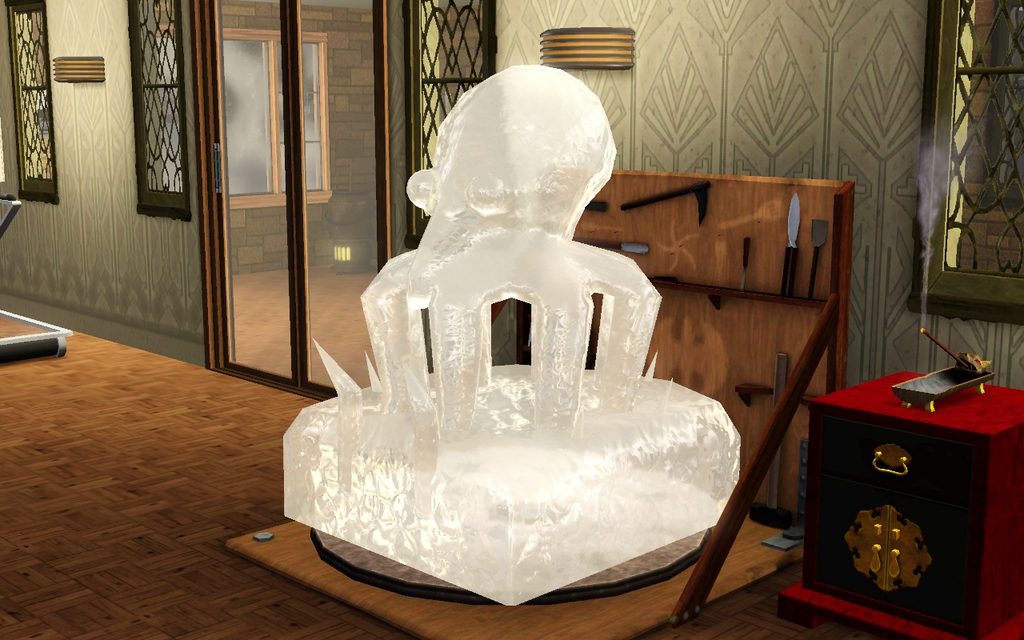 He makes this octopus… thing.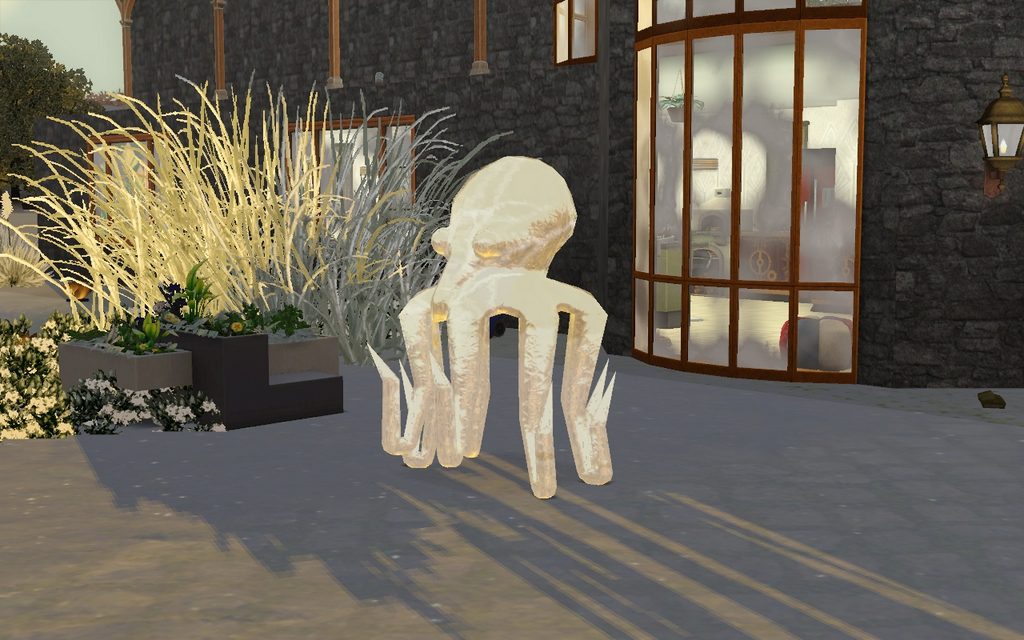 Pretty!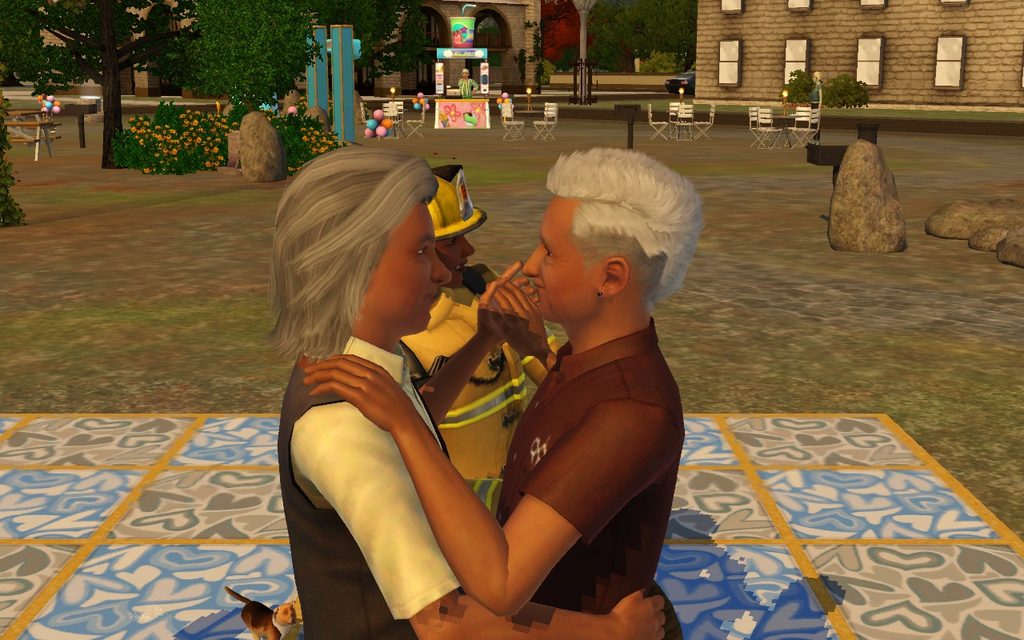 And of course, there´s always time for Joe.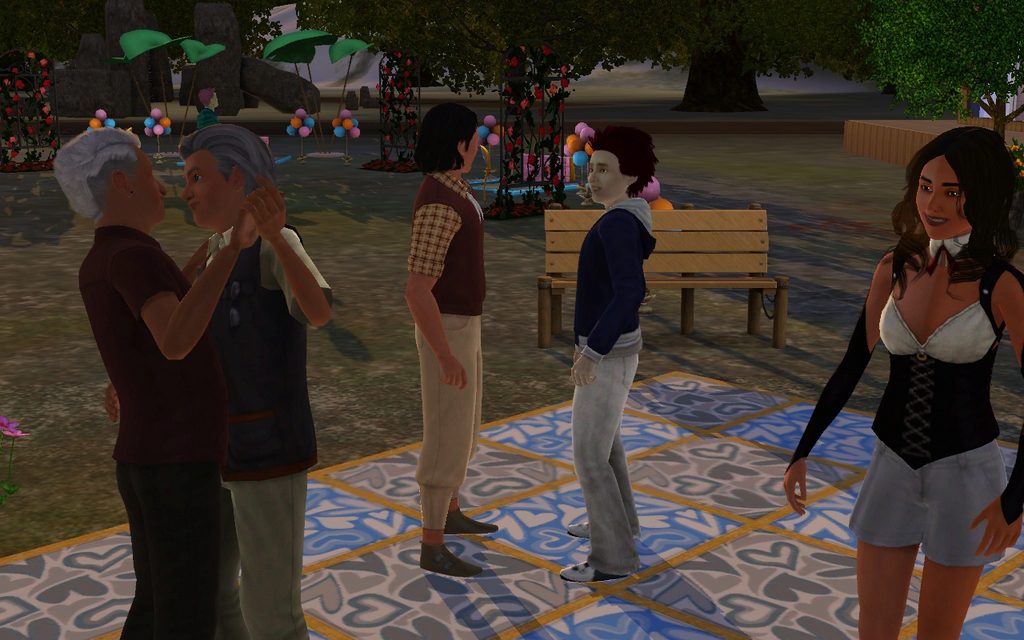 A bit of dancing, before we are moving…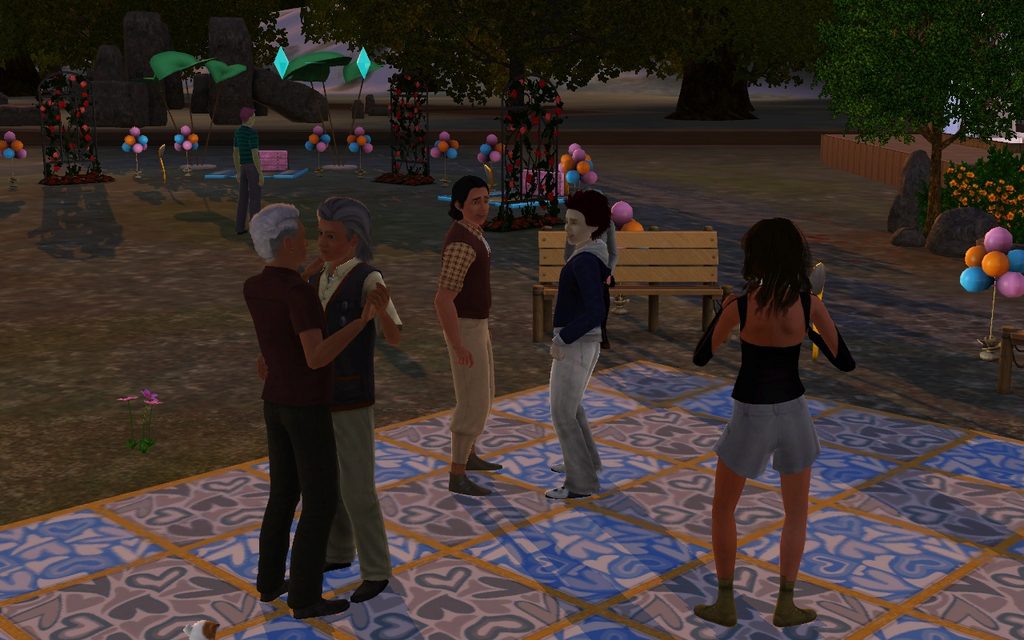 … because we have to leave Dragon Valley, due to massive lag.