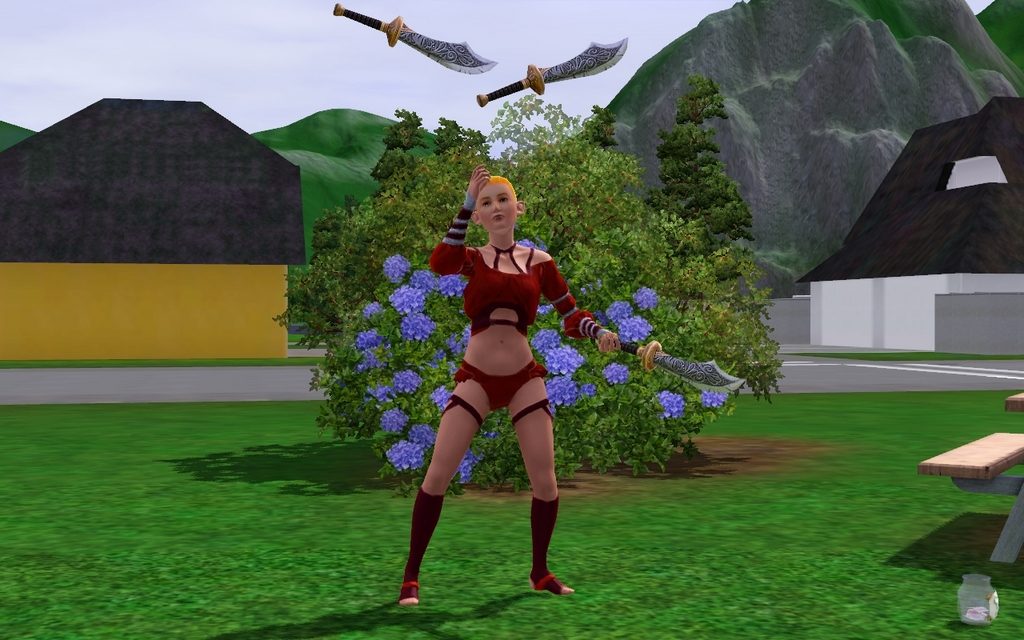 Celia does a lot of performing for tips. She´s nearly at the top of her career.
Not much audience, though. We invite Luke over.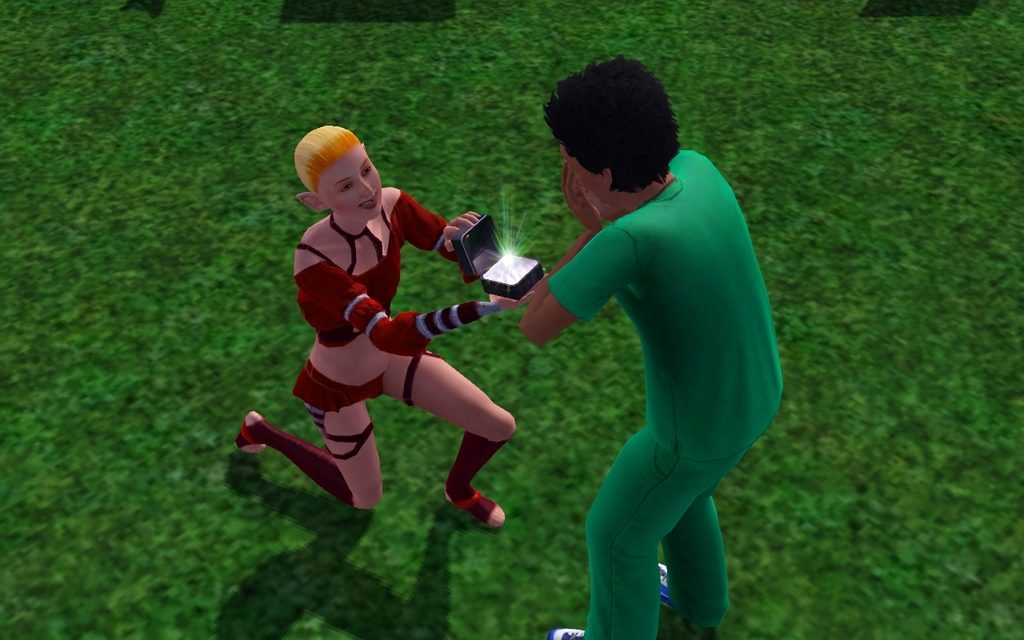 It´s a good place for a proposal.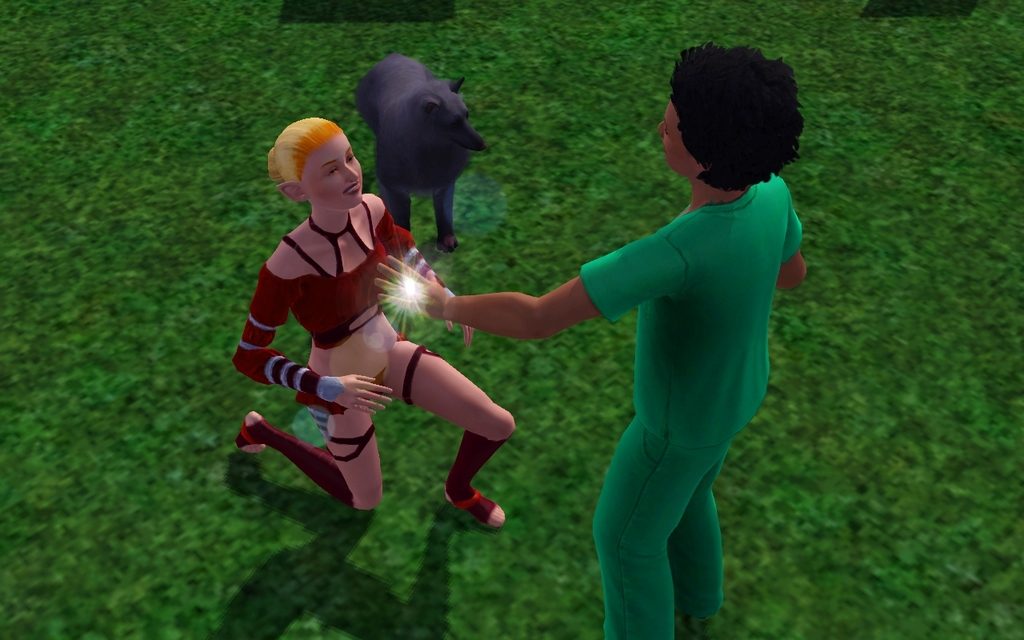 He happily accepts!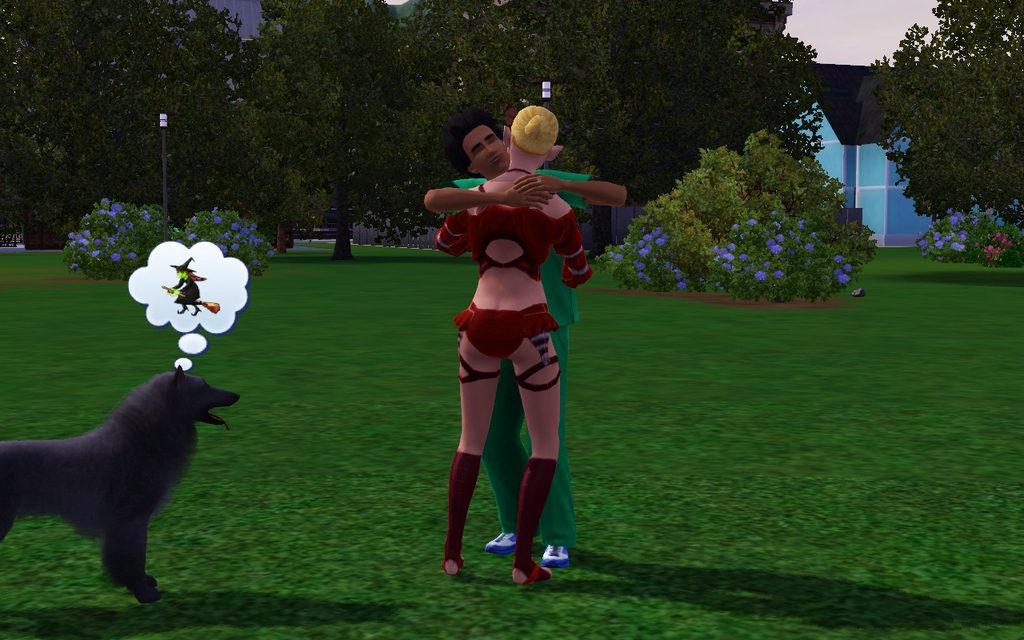 The random dog is quite right, Celia is a witch. I forget sometimes.
Franklin ages up. Henry seems to disaprove.
Henry: Aging up, huh? Feeling cocky, you little twerp?
Franklin: Jealous of the sparkles, are we? Wait, until I´m finished here!
Henry: *not impressed*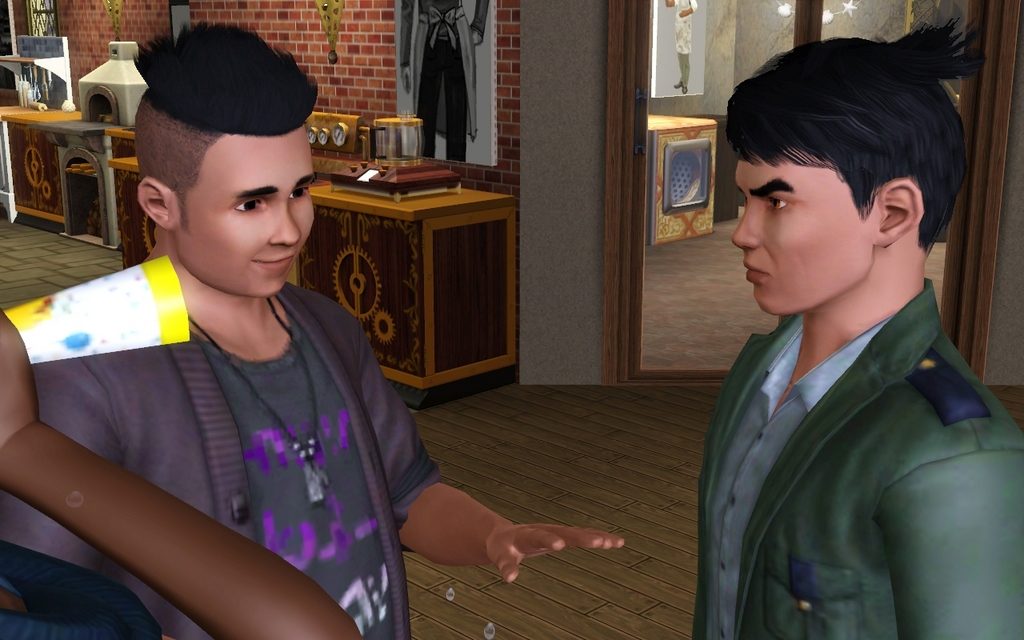 Franklin: How do you even speak to your elders?
Henry: Whoa, I didn´t say anything!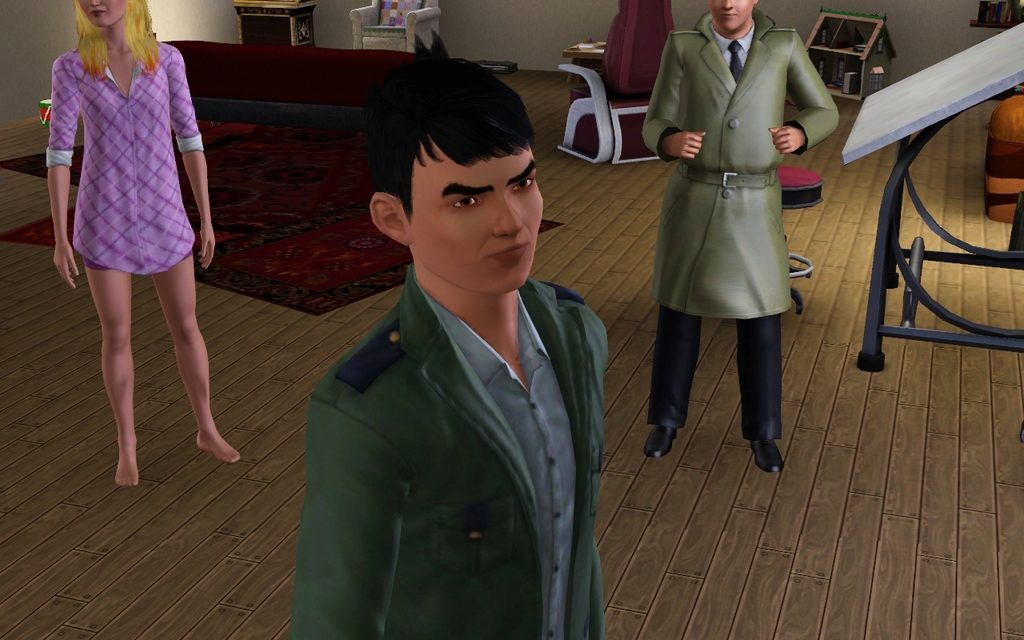 Those eyebrows are truely intimidating.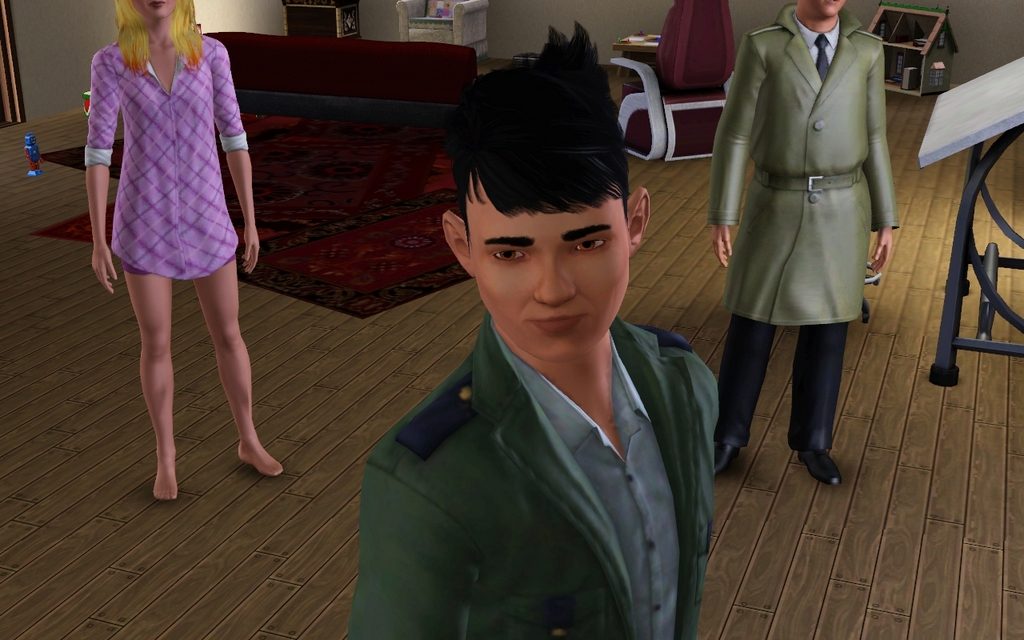 Much better.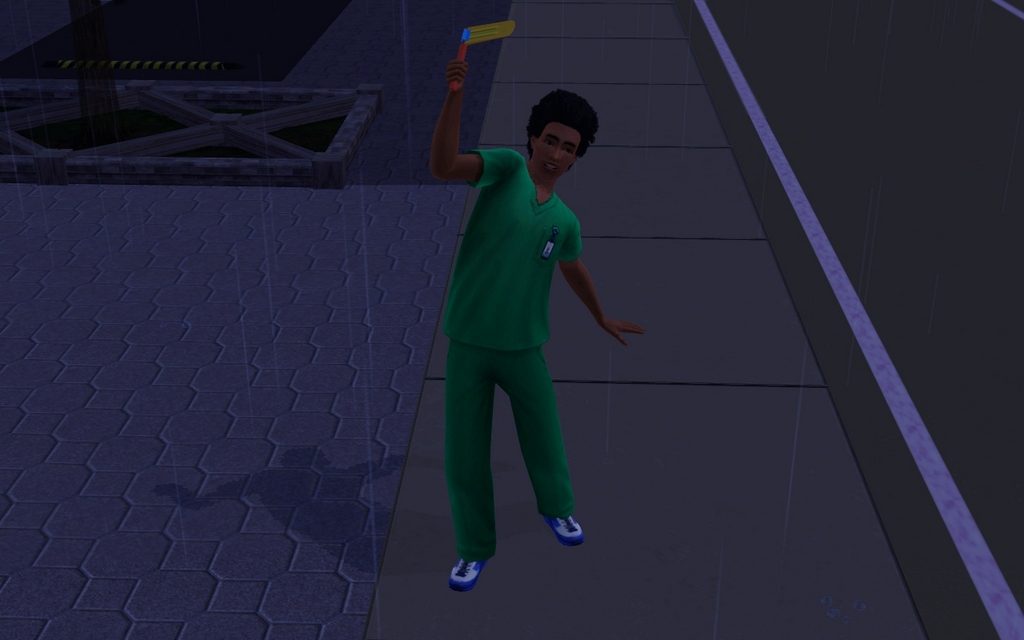 Luke also ages up. I totally forgot their birthdays.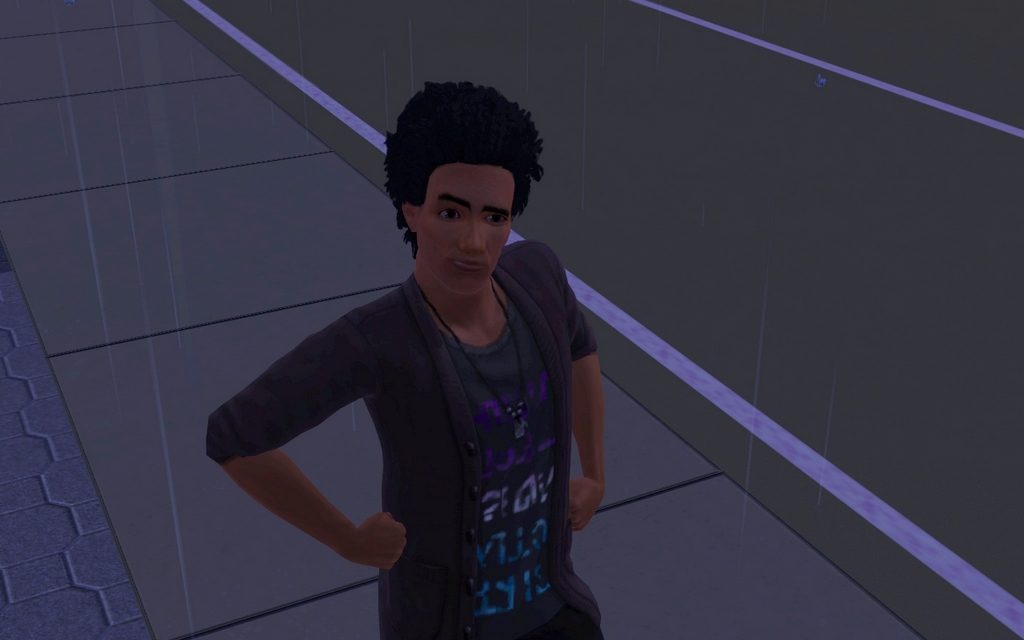 Looking good.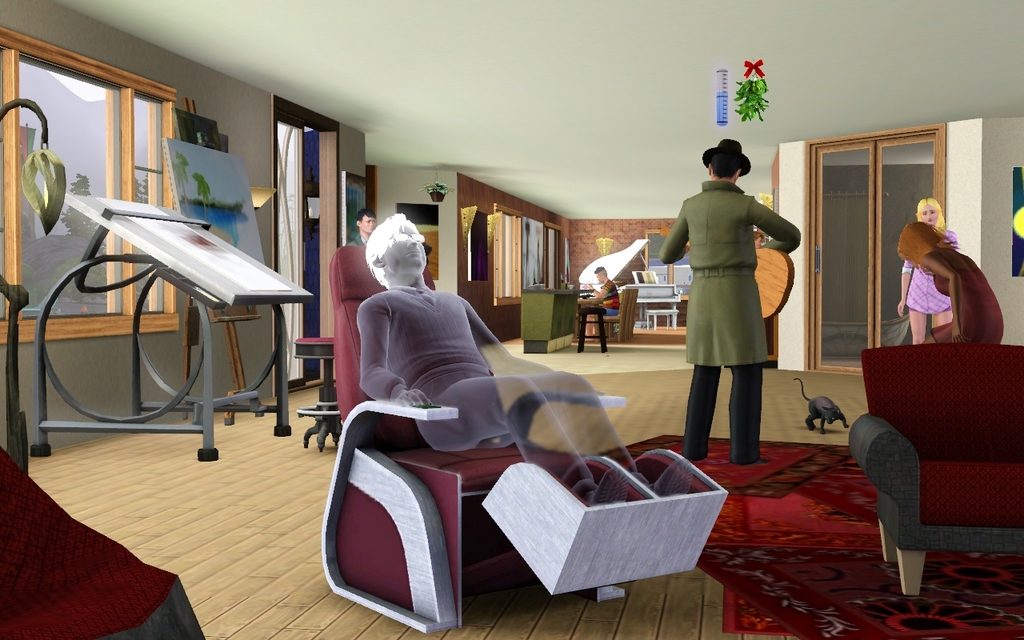 Scott dropped by for a relaxing foot massage.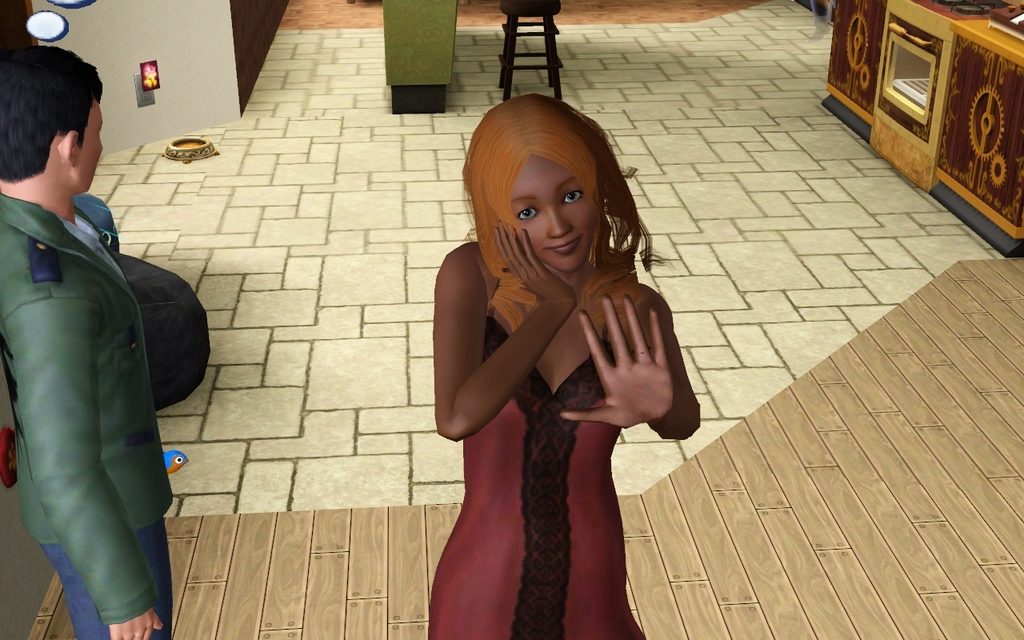 Erica is very happy to be married.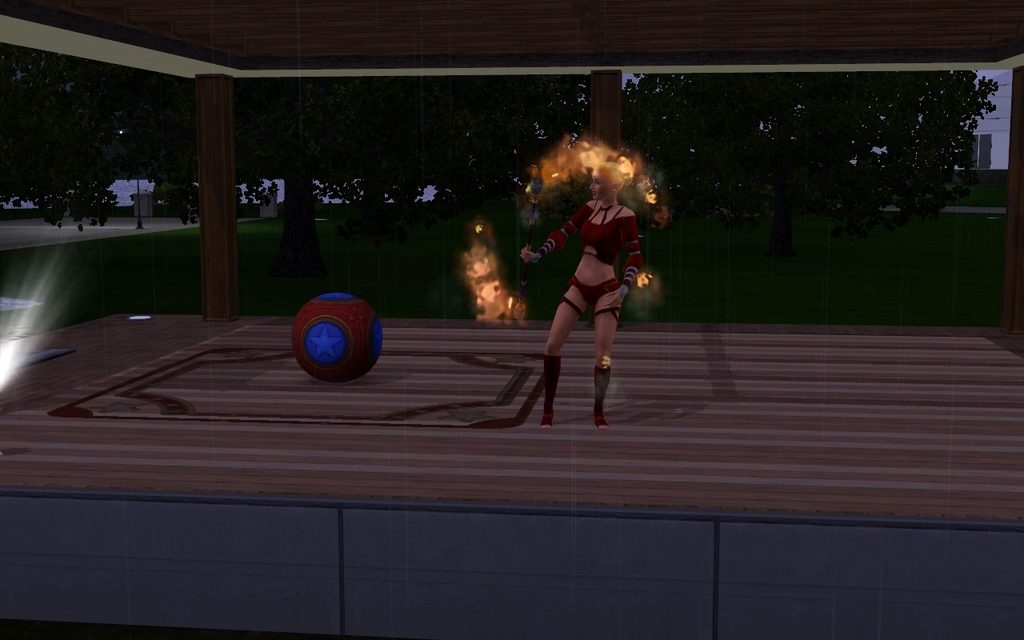 Celia has a show. It´s raining again.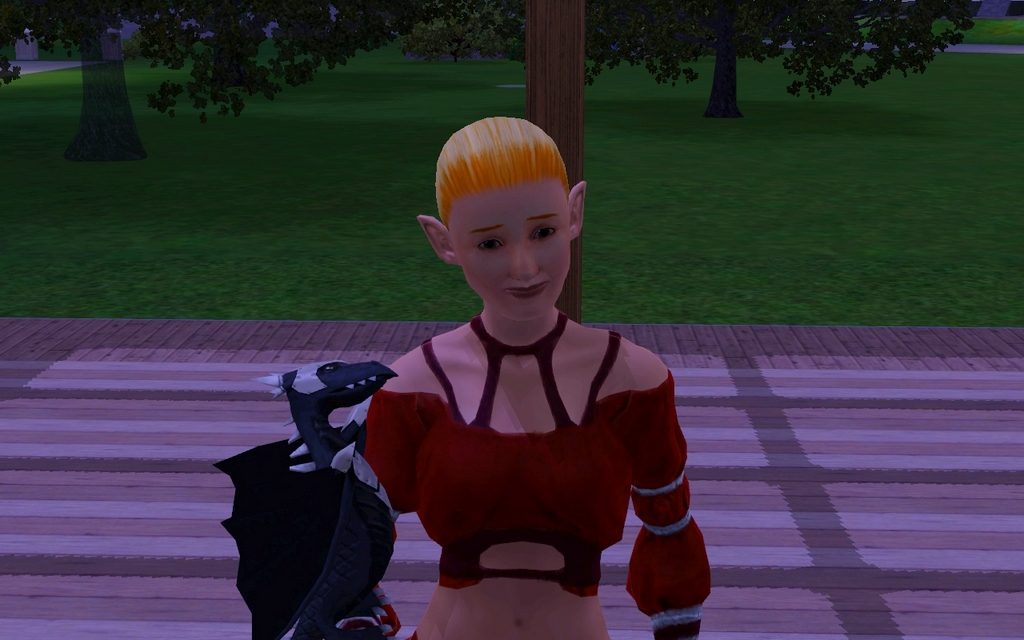 She brought Dan for some reason.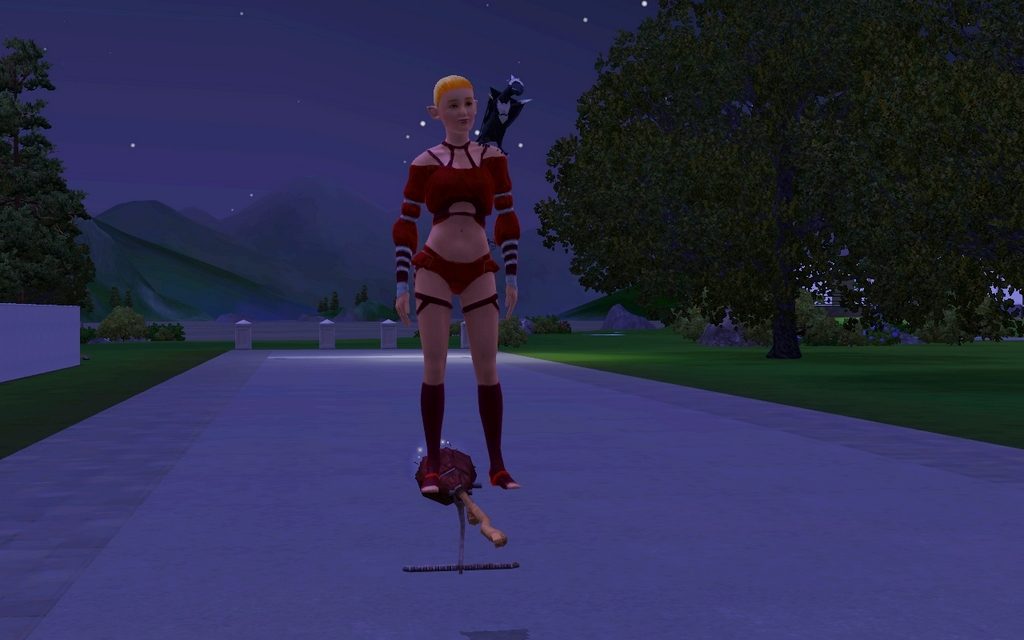 Further proof that you can´t dragon and drive.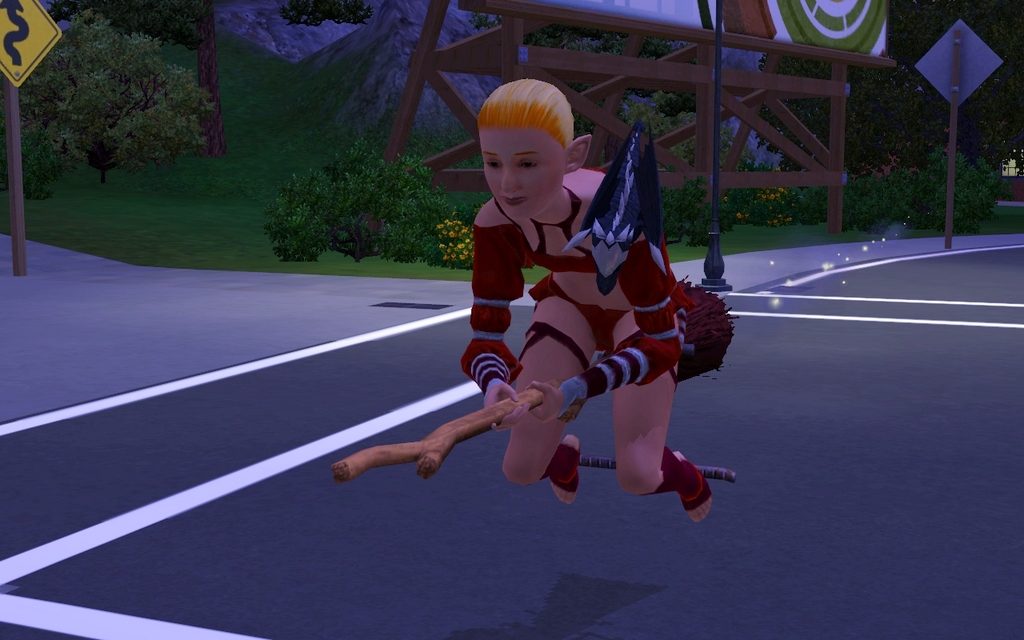 Sometimes it seems to work.
Although it really looks weird and she stands up at every corner.