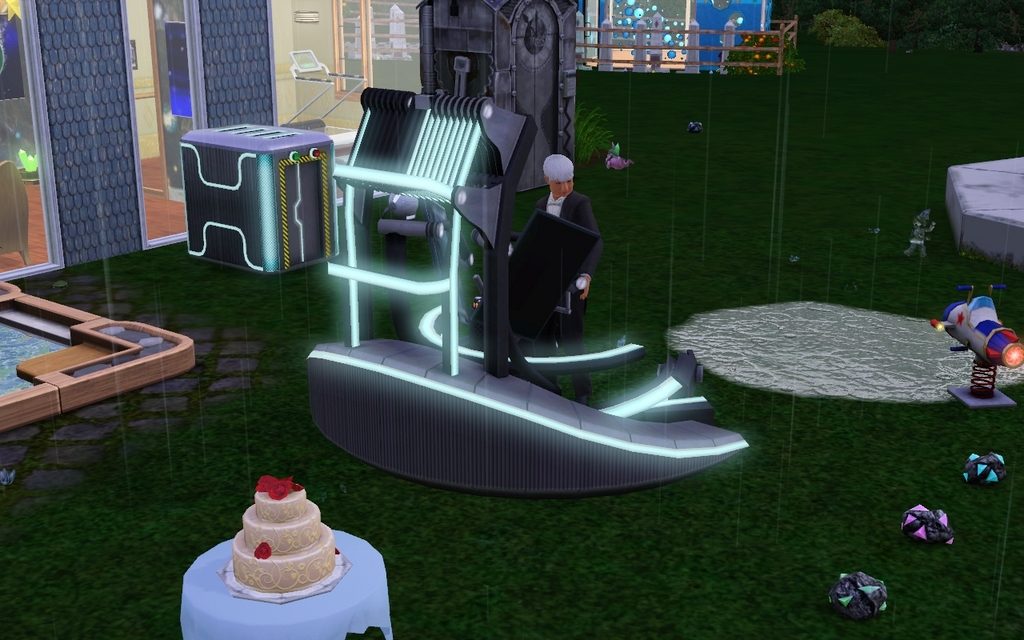 We´re planing an outdoor wedding. The rain has to go.
Conall: I´m on it!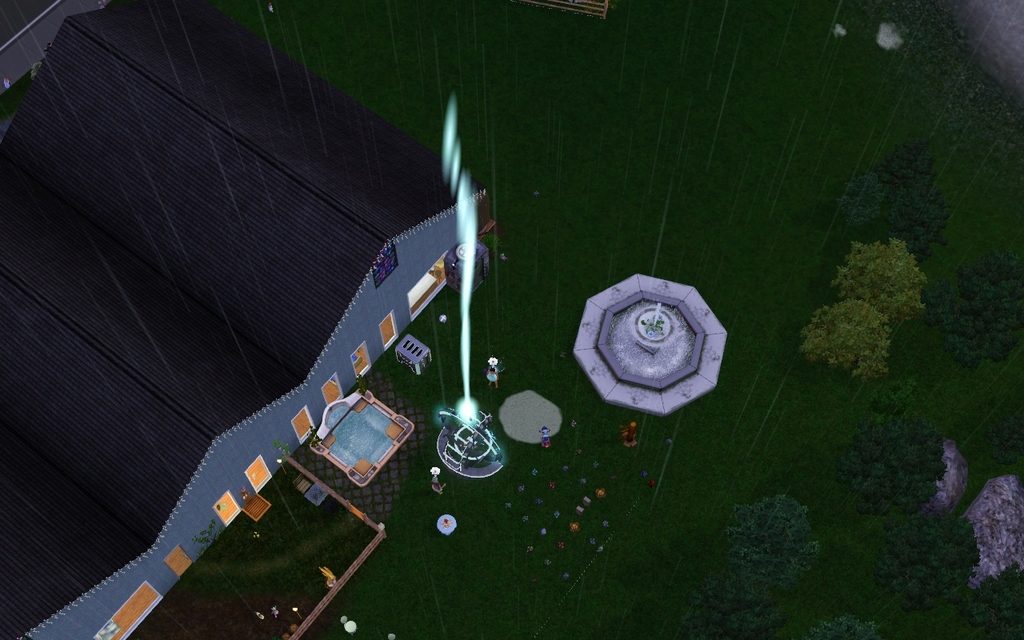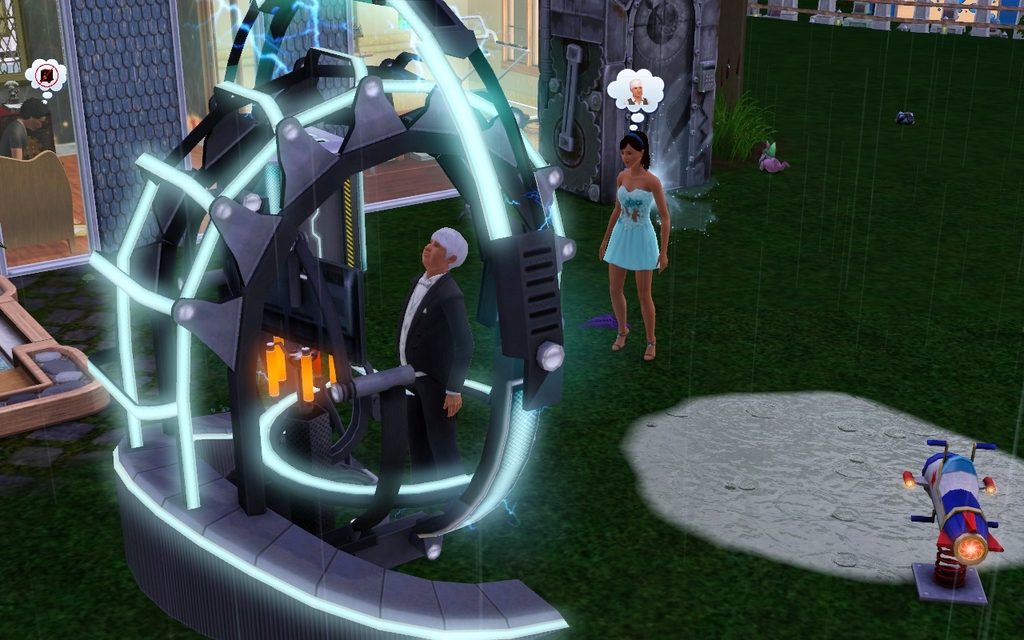 Conall: Does this thing actually work?
Give it a minute.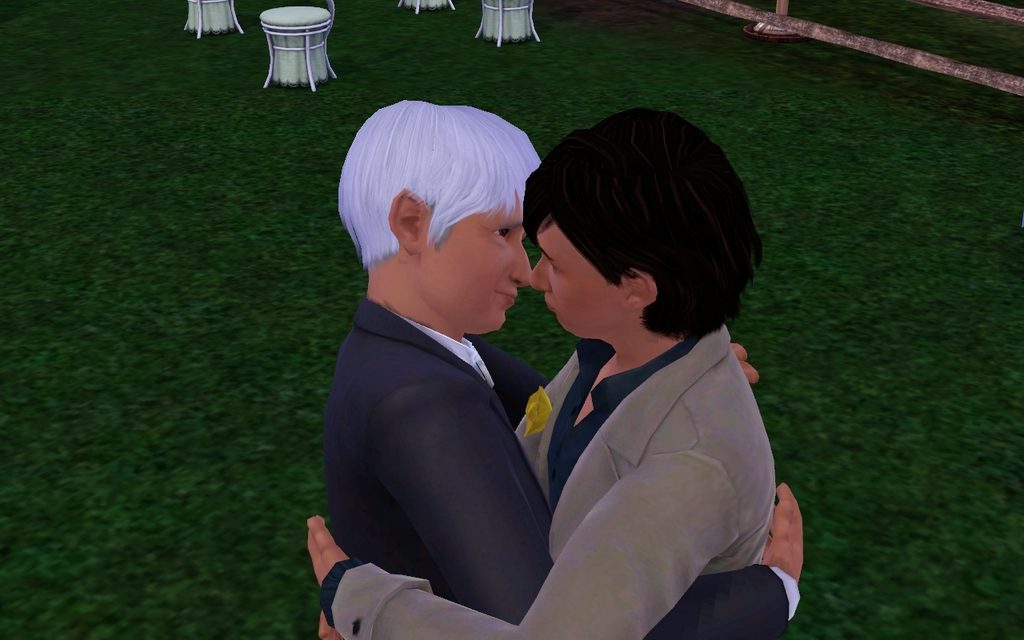 Conall is now way older than Dany. Neither of them seems to care.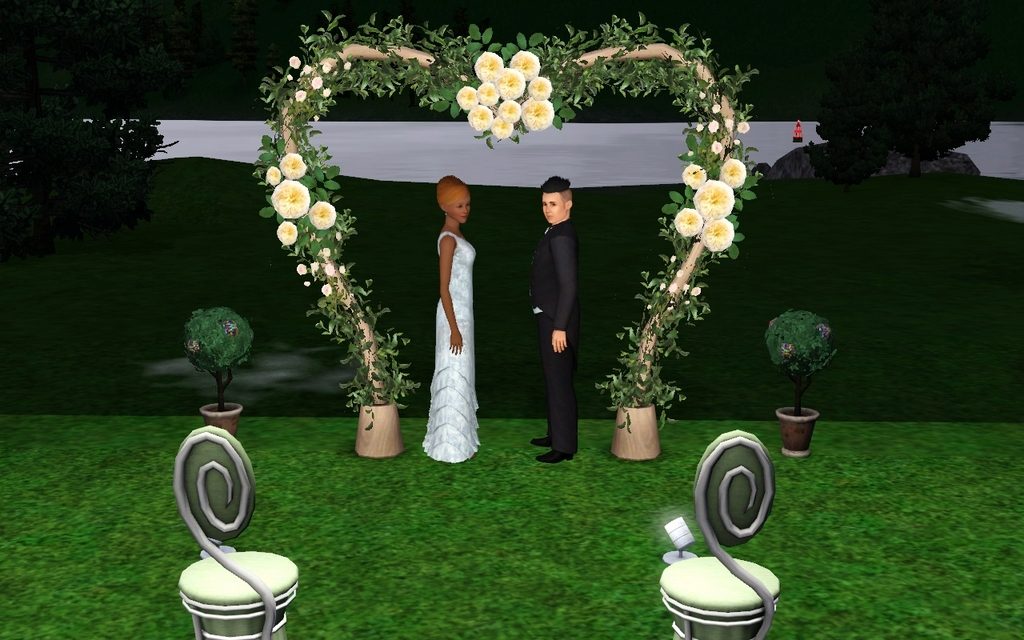 The rain is gone, but it´s still very dark. Ah, well.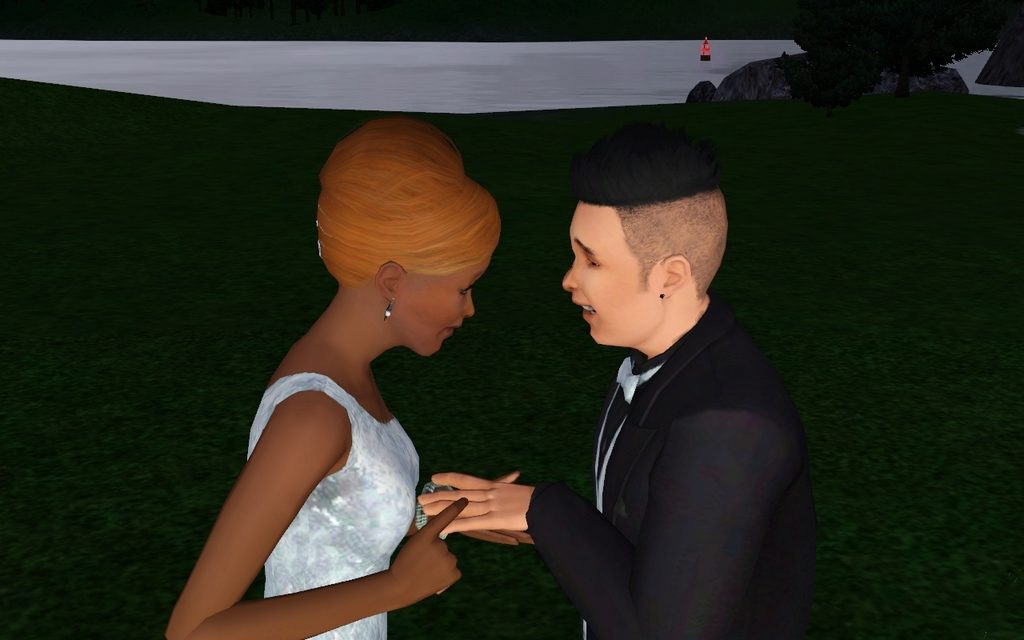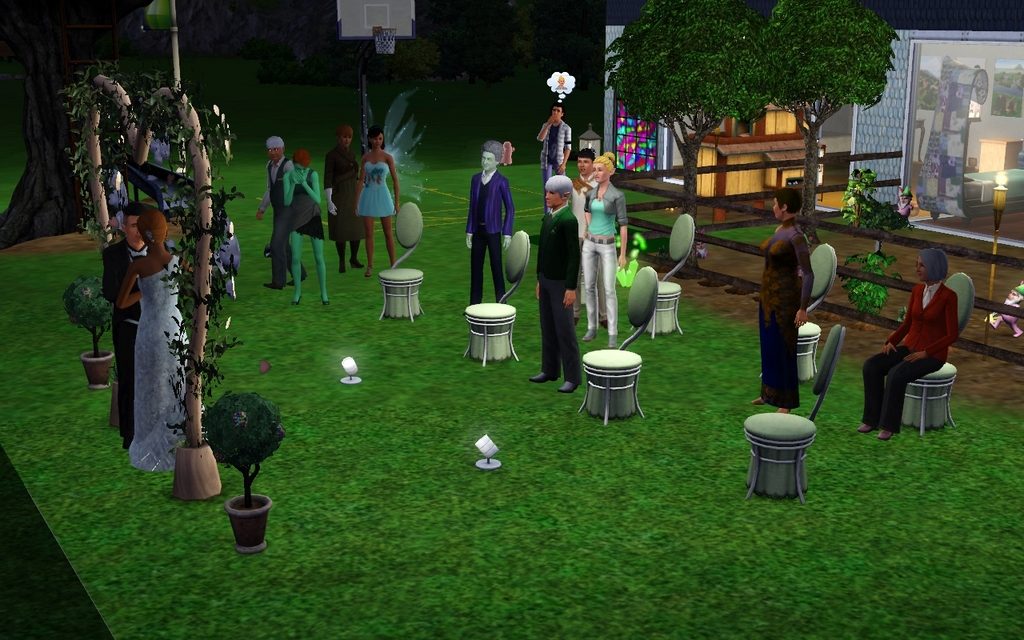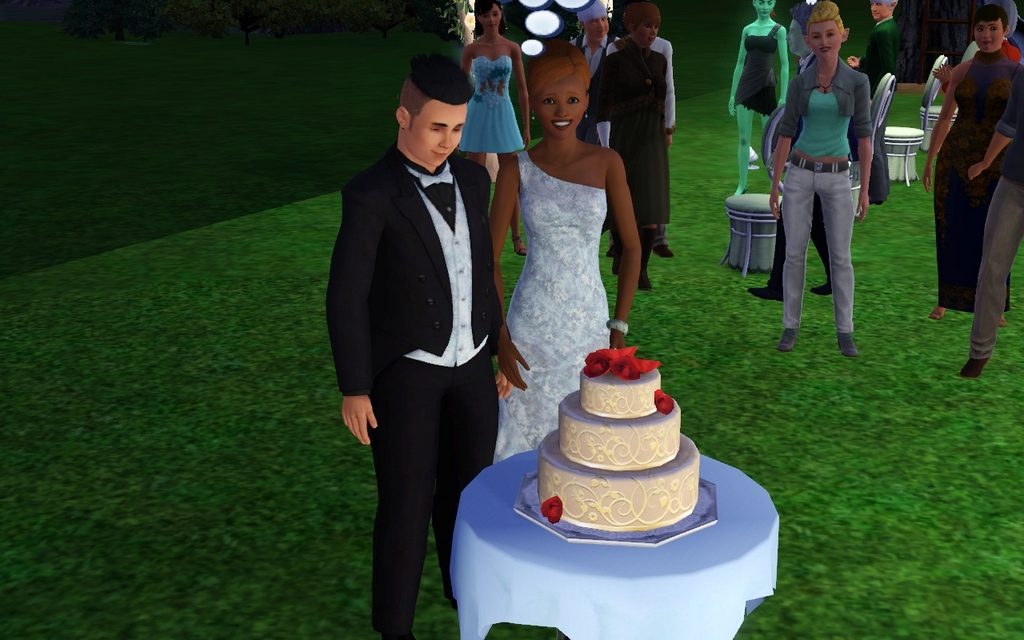 Most important part of the wedding.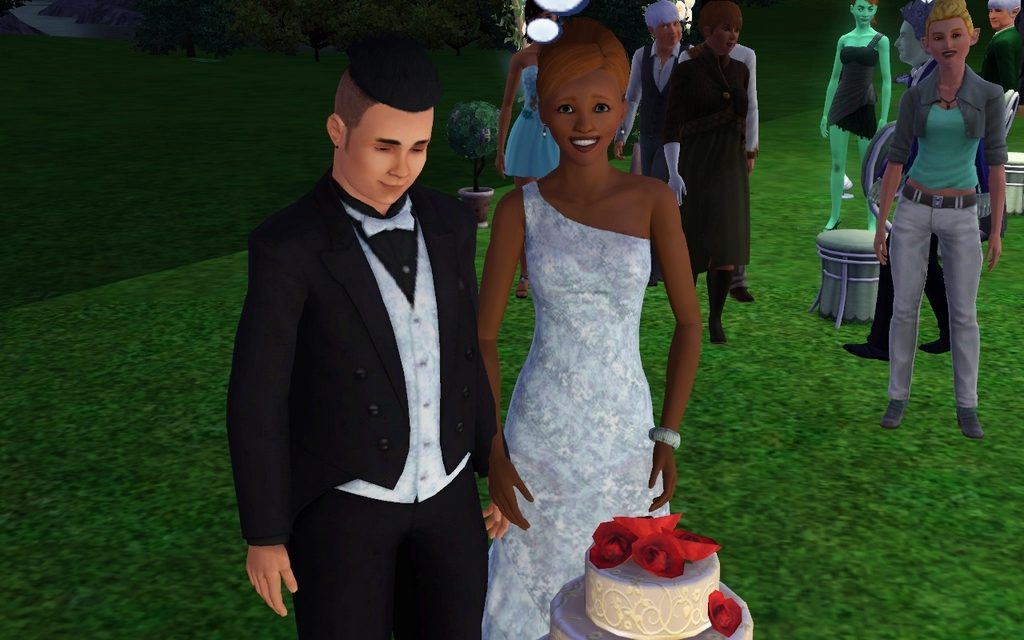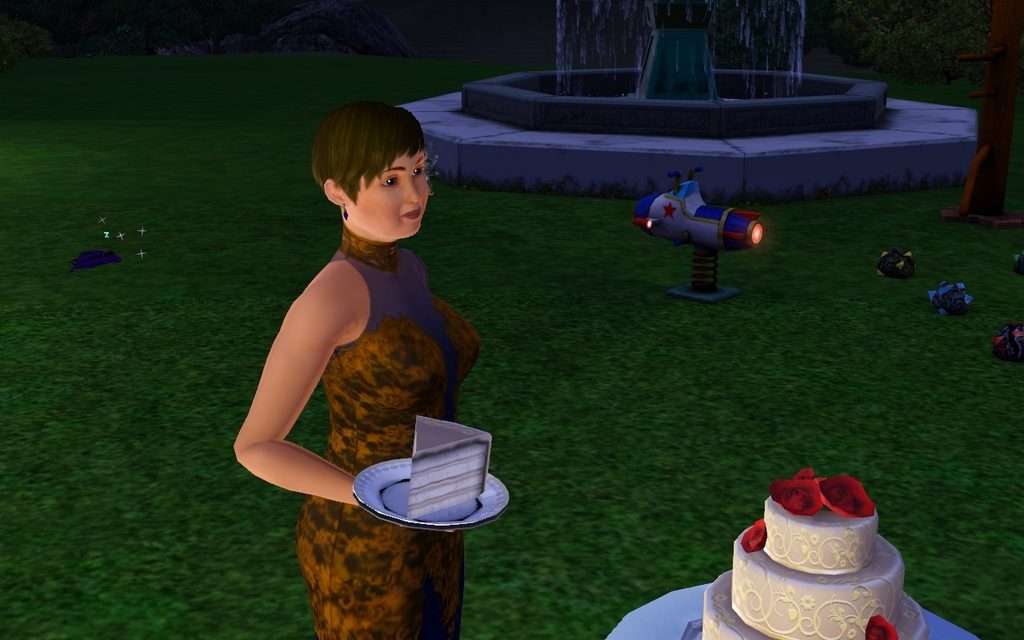 Isolde always gets a piece.
Isolde: What?
Never mind.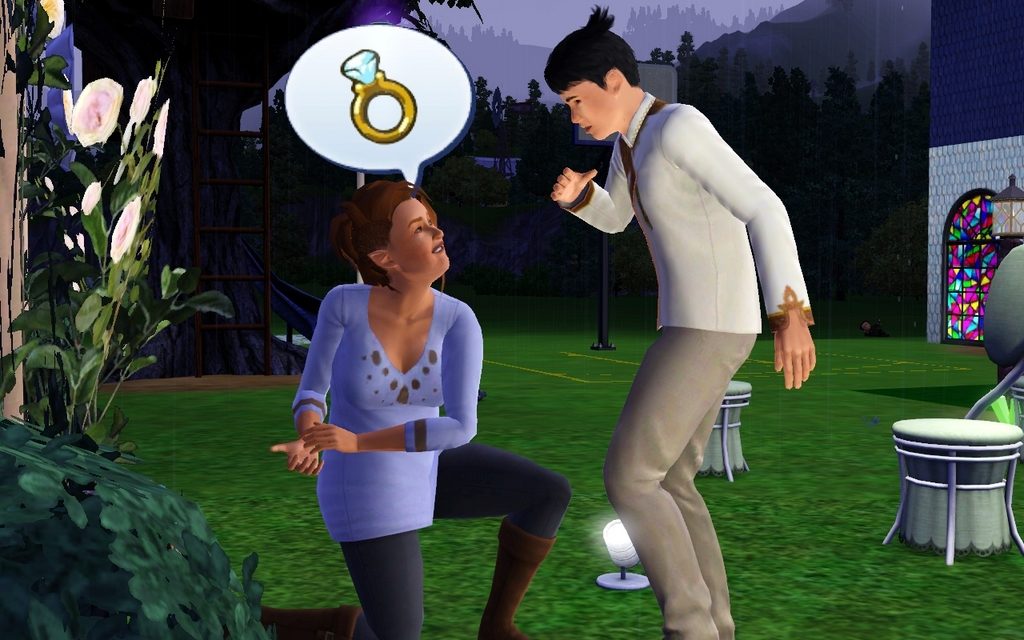 The romantic atmosphere inspires Andromeda to propose to Franklin.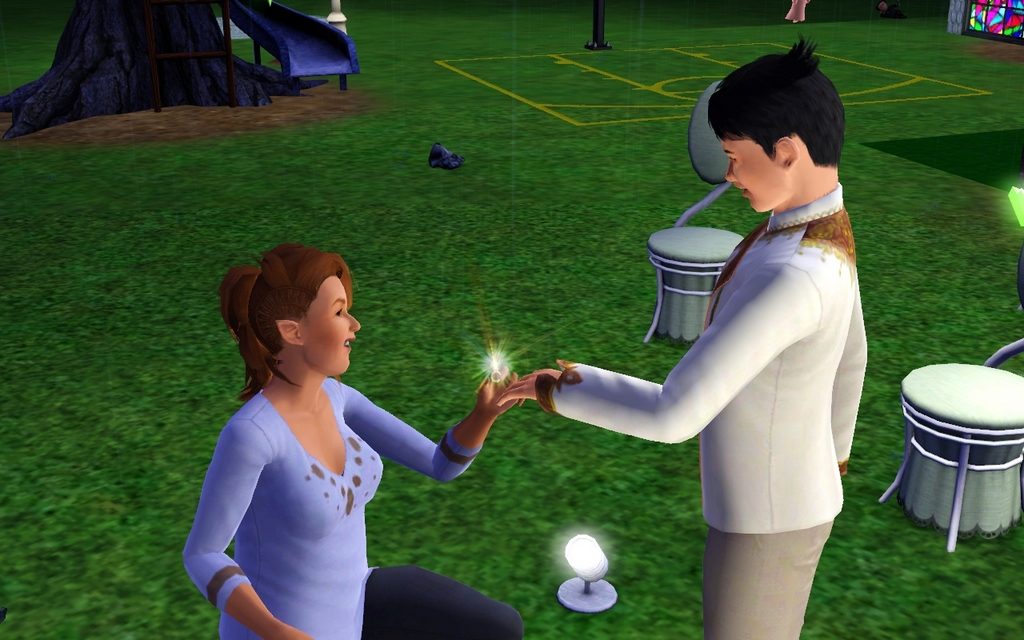 He accepts!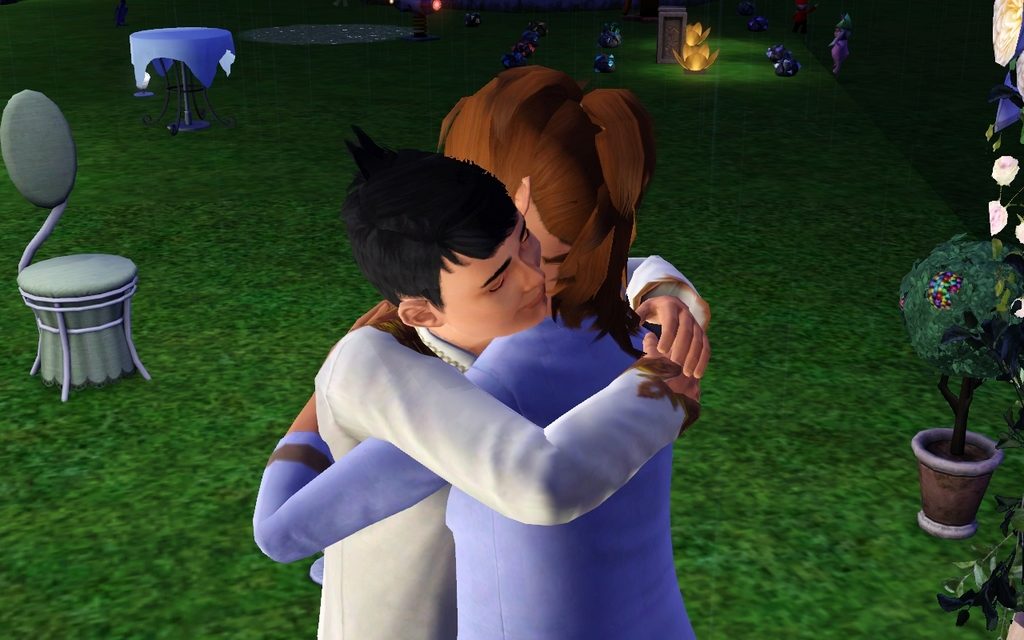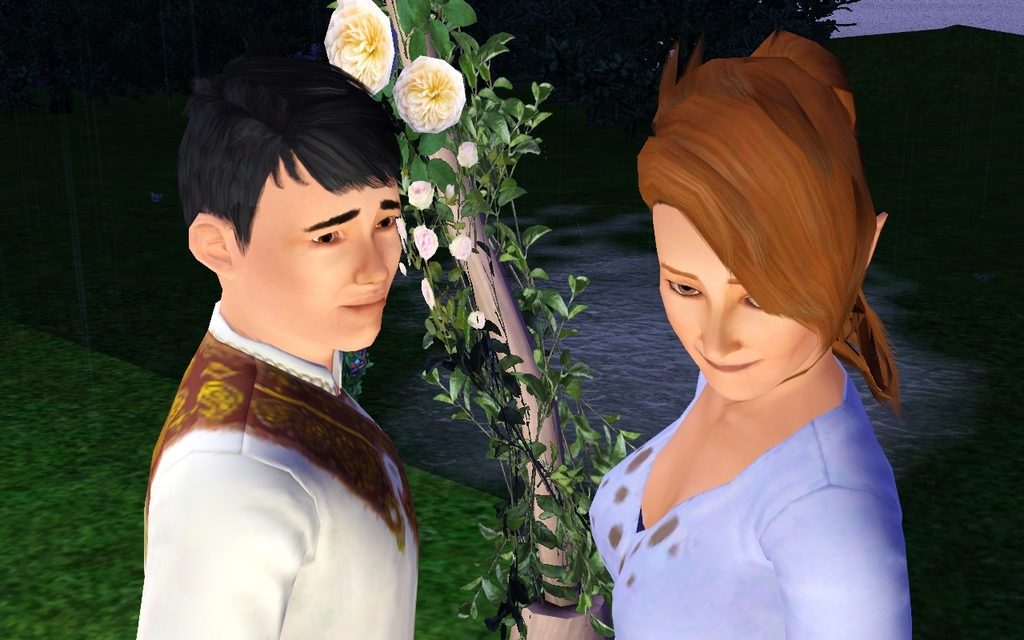 Andromeda: The wedding arch is right here, so…
Franklin: Huh? Uh, okay.
The rain is back.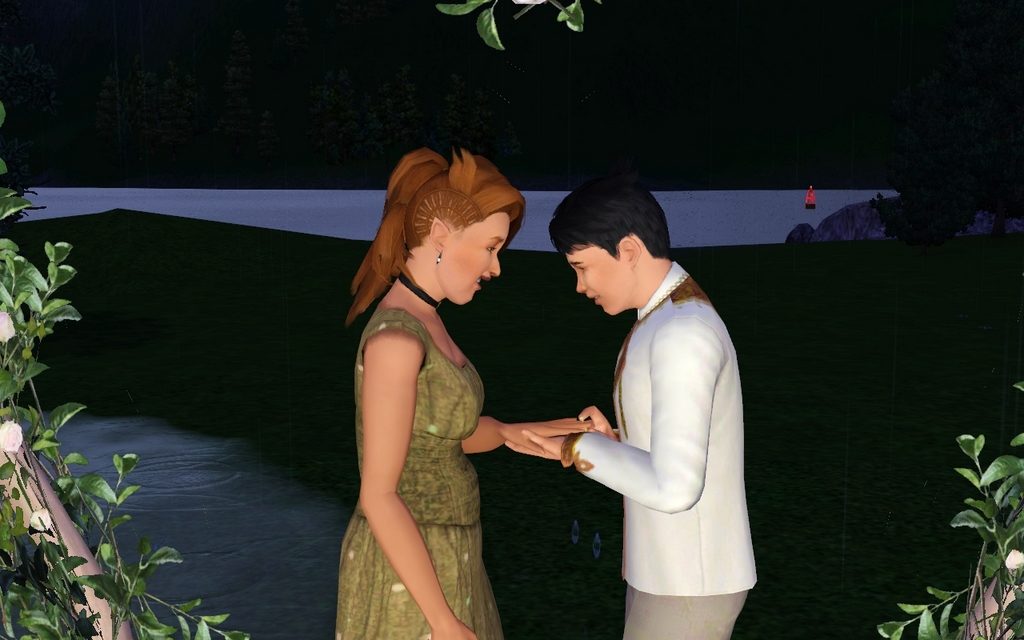 Ah, who cares.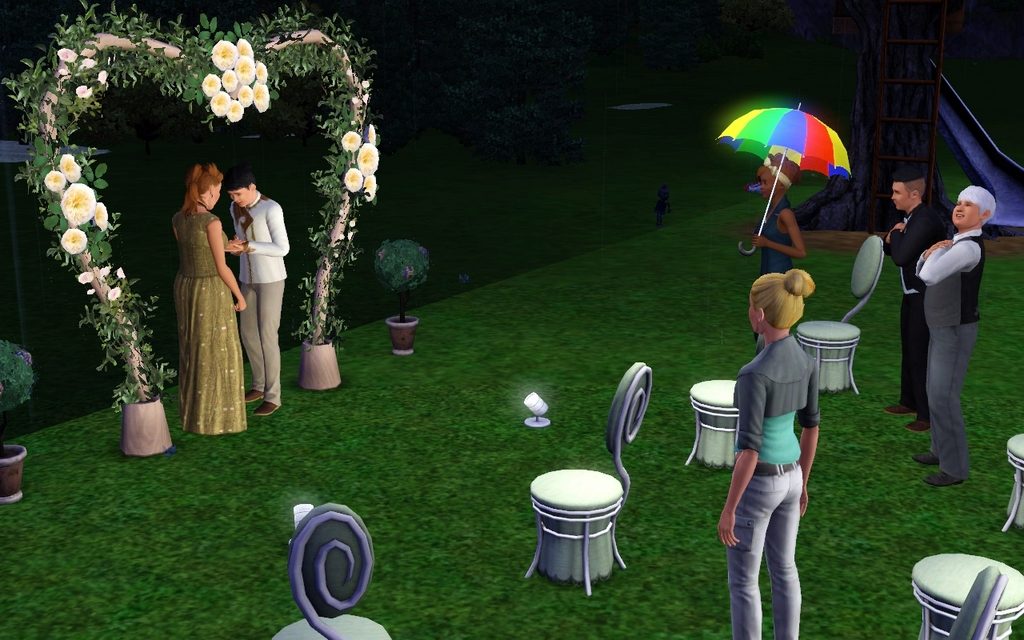 The guests are gone, but the family is still there.