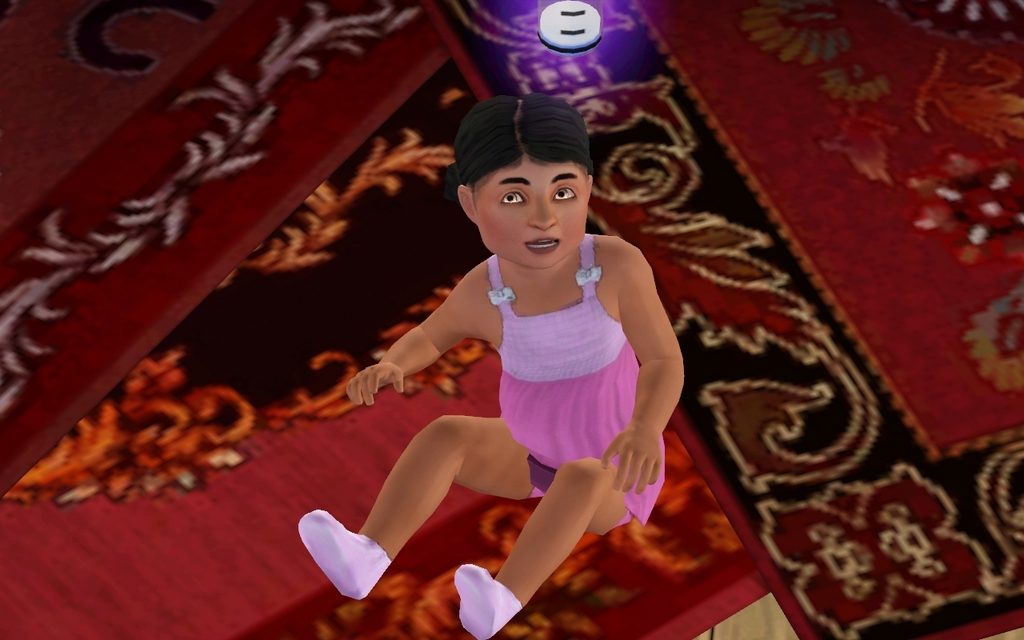 Last pictures of toddler Carol.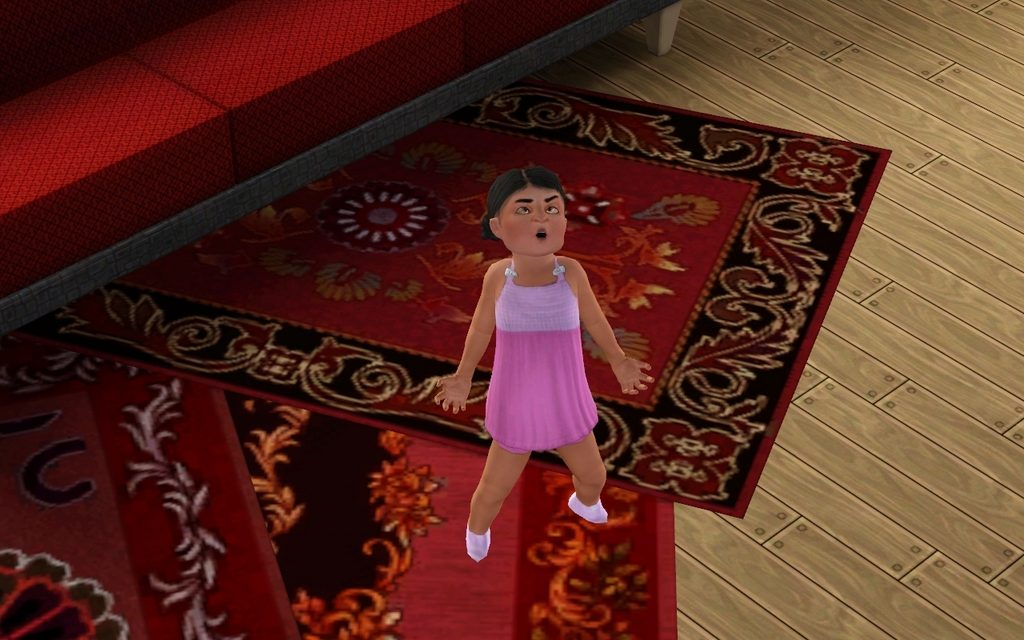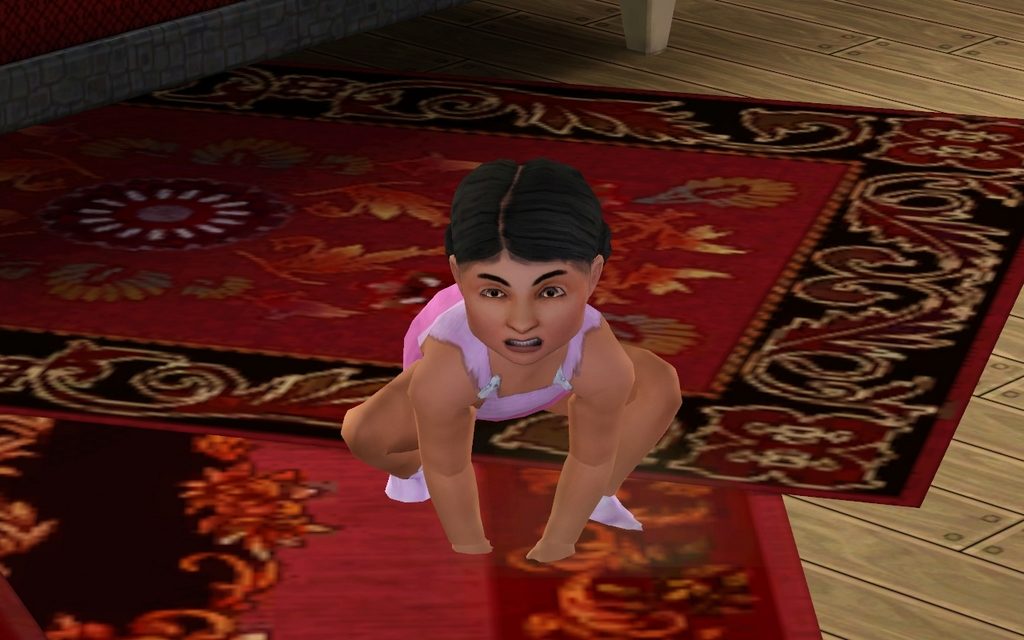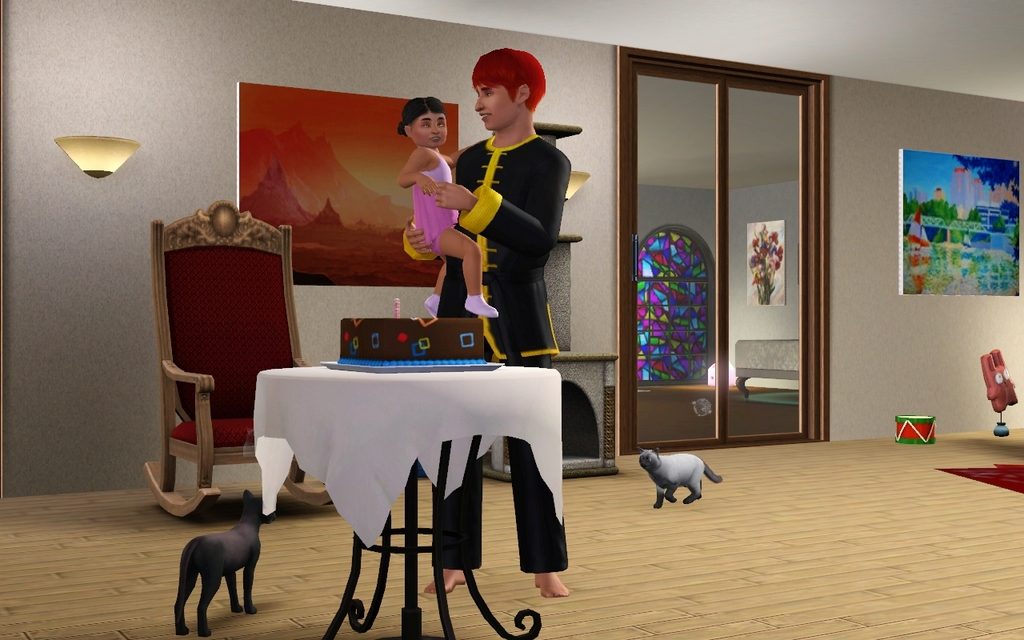 It`s her birthday!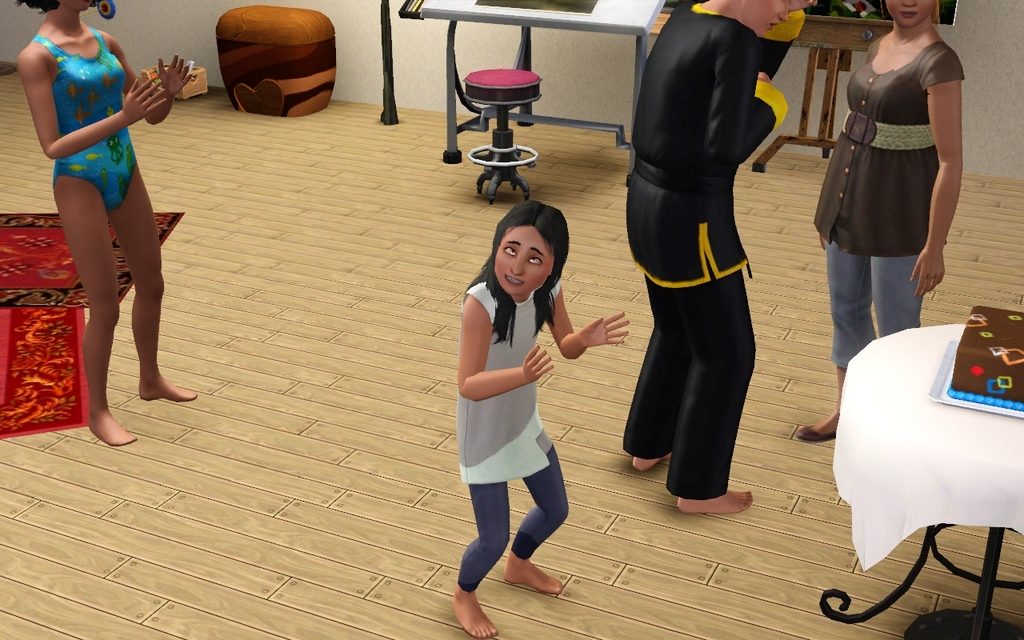 Ugh, no. Who clothed you?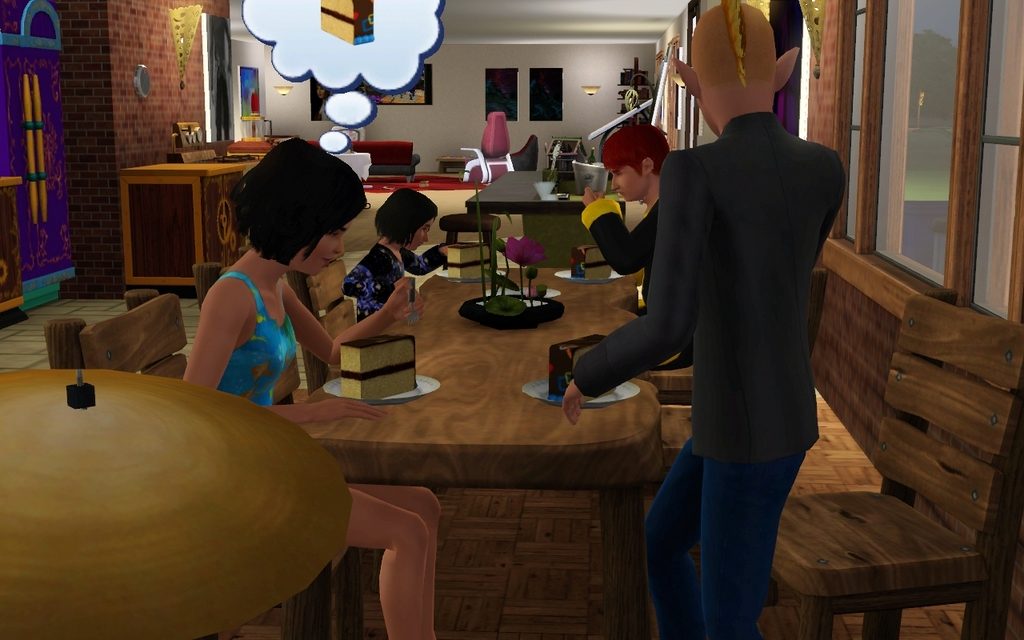 I kind of have no picture of her make-over.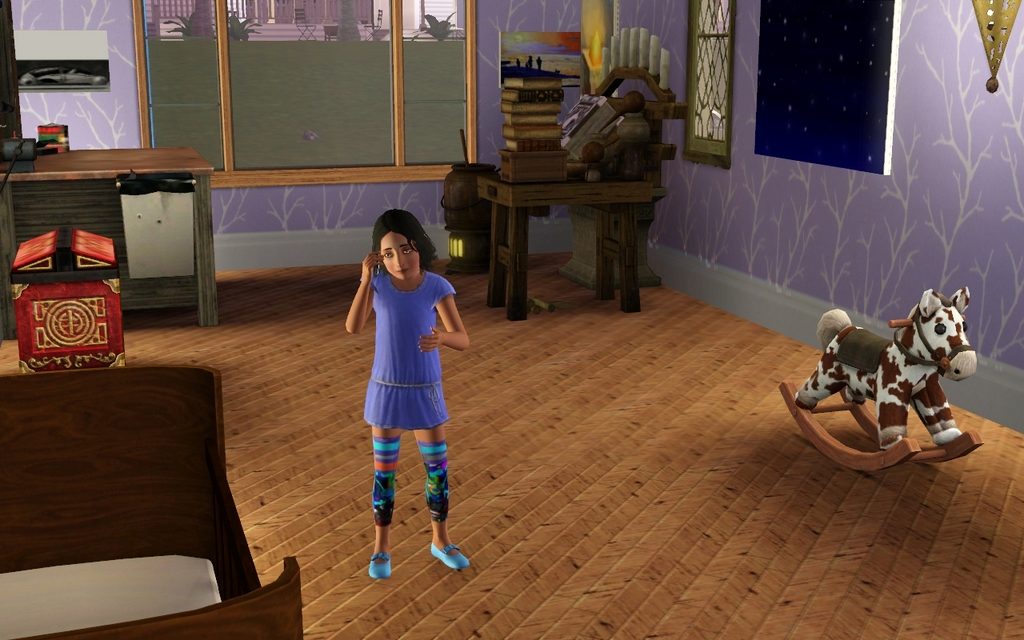 She rolls brave, by the way.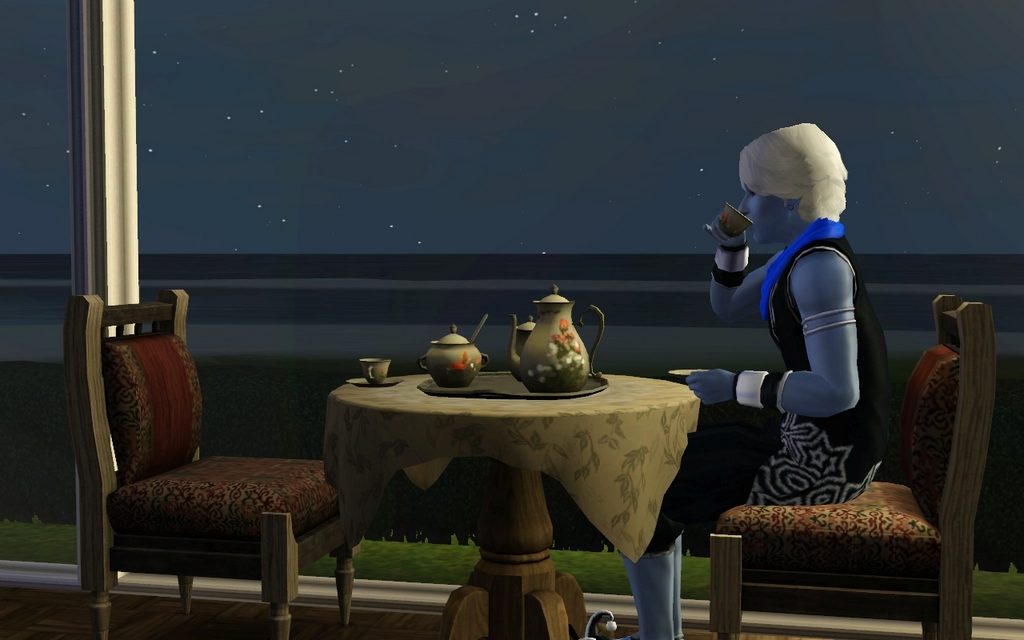 I sent Julius and Eric to the cemetry, because they were stir-crazy, and they ended up on a date somehow. Doesn´t mean, they have to stick together it seems.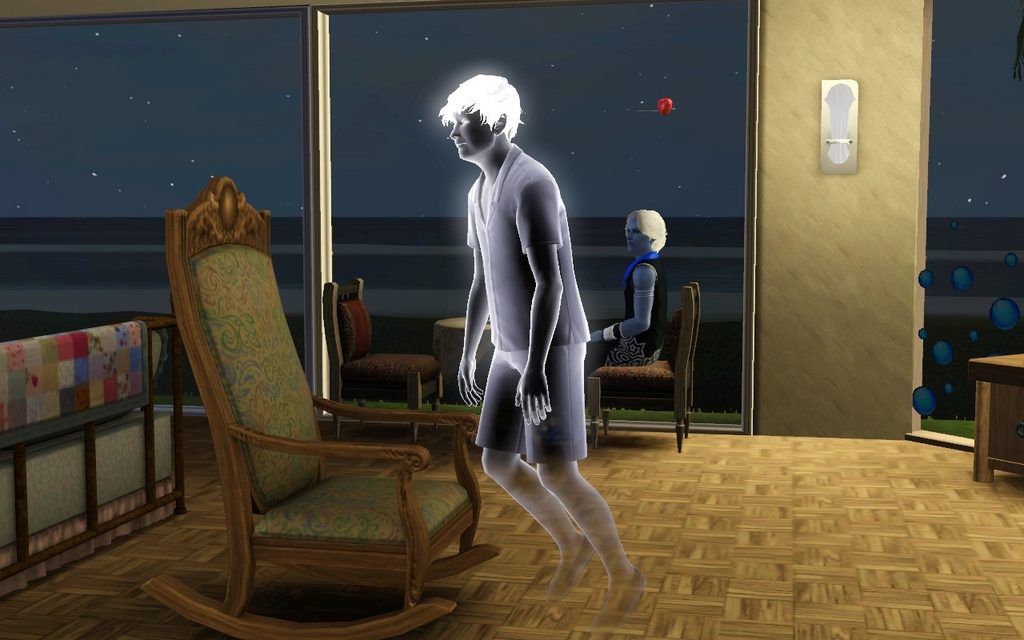 Hey, Liam!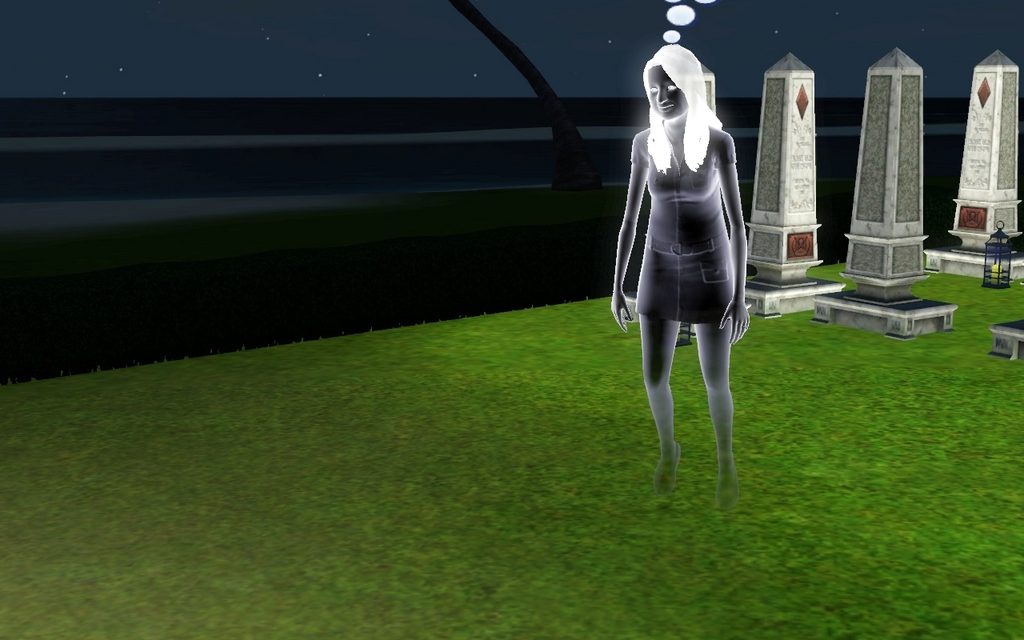 Oh, hi, Violetta, long time no see!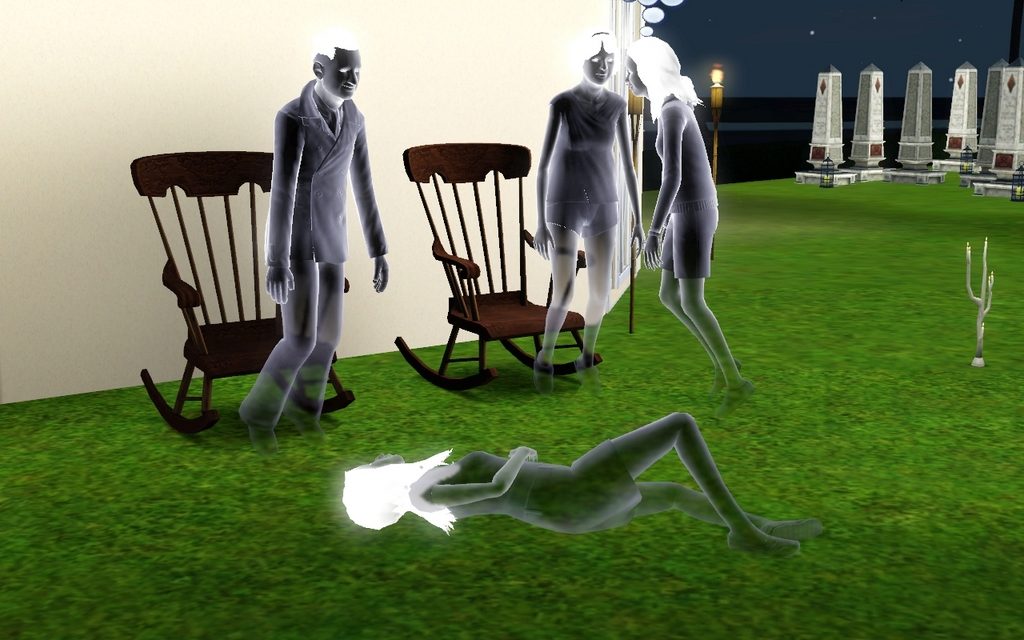 Sight. Fainting because of your own eldest son? Really.
Hi, Nathan!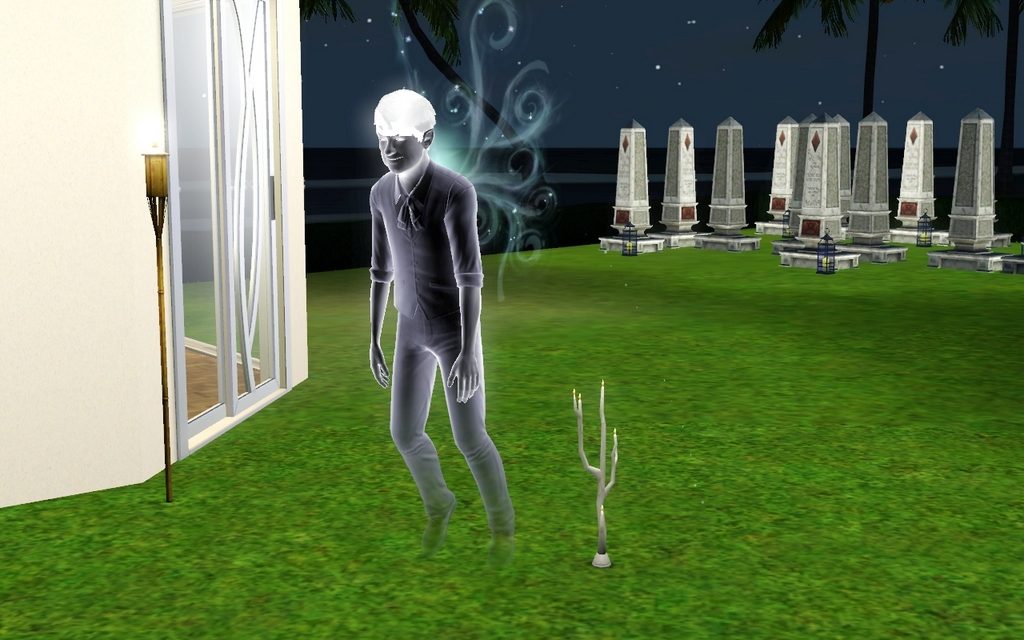 Hi, Jaron!
Hi Connie and Fiona!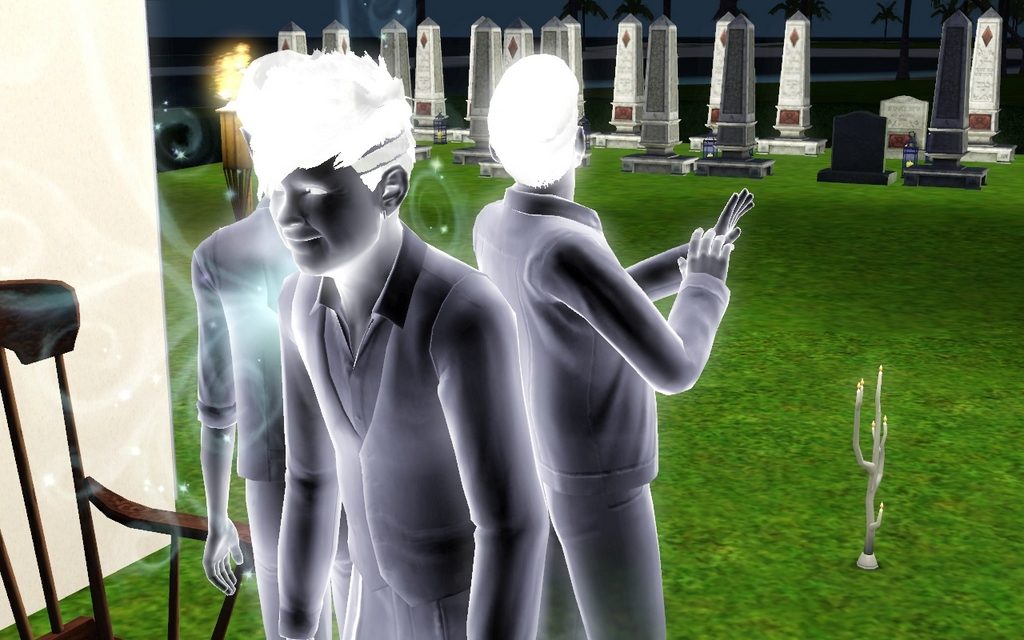 Hi, Jan! A lot of ghosts are out tonight!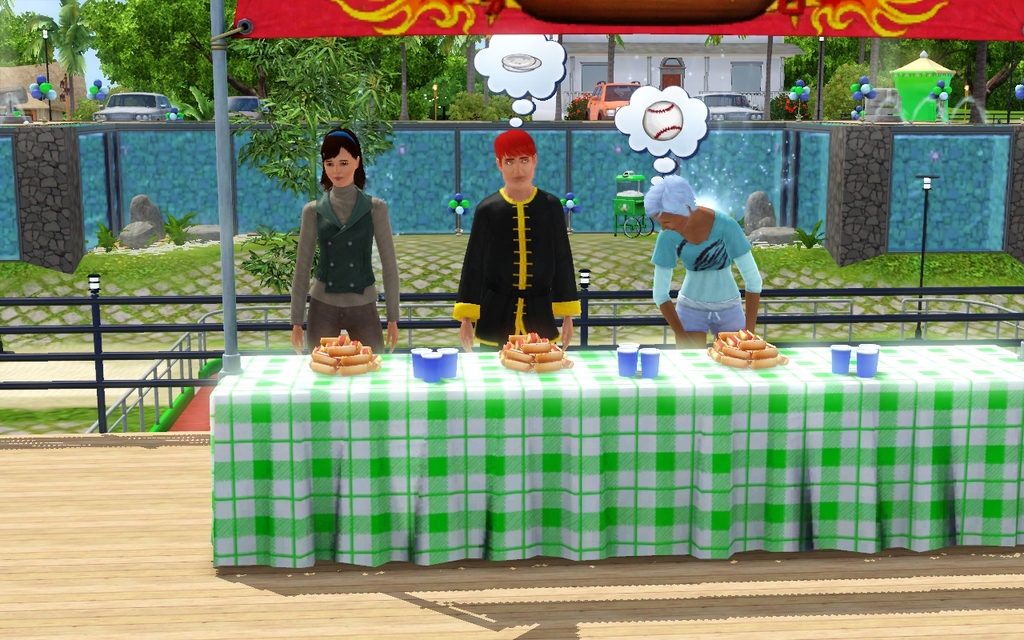 Conall wants to visit the festival.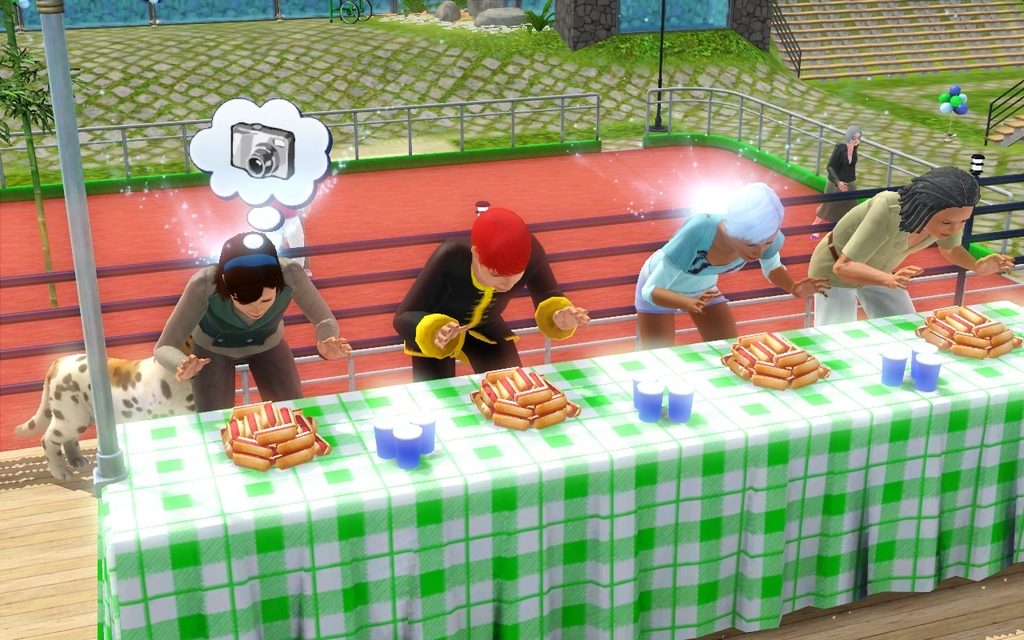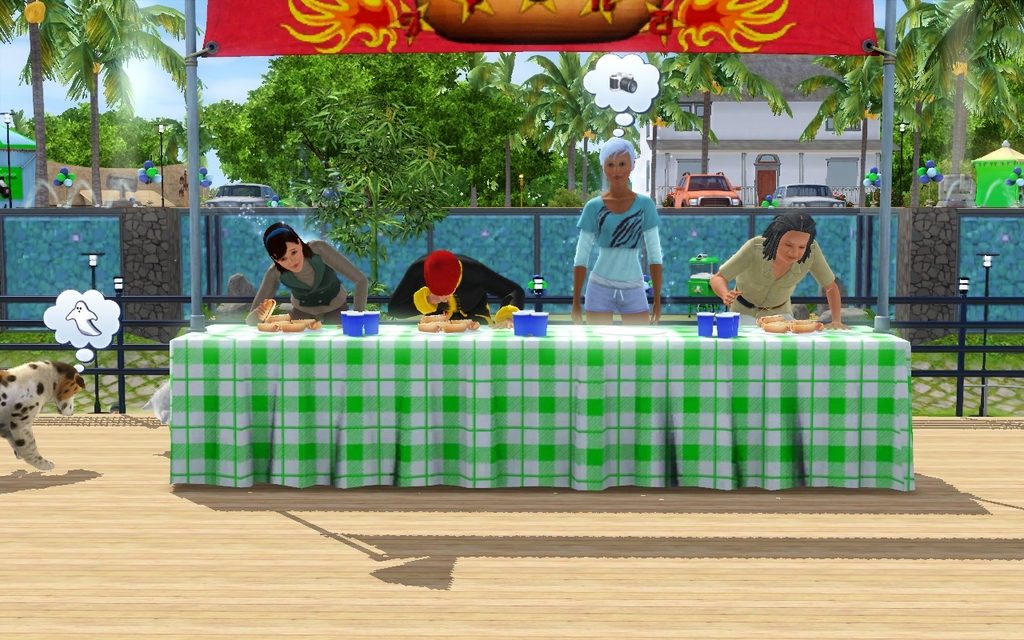 Marina wins. Wouldn´t have guessed that.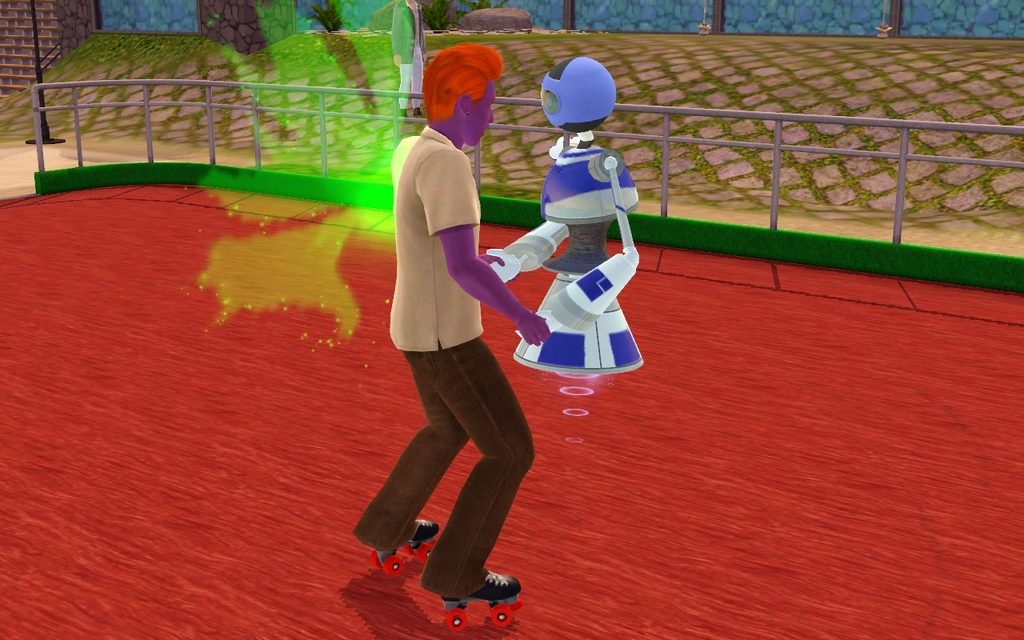 So here we have Rowan, who has wings, and ELIZA, who hovers in the air.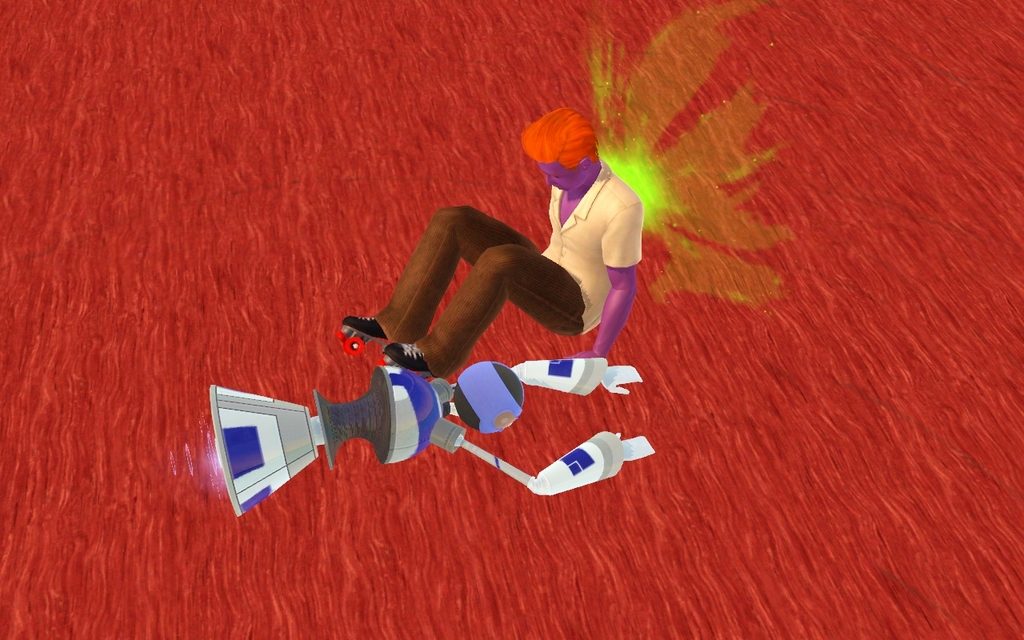 They still manage to fall down. Sims.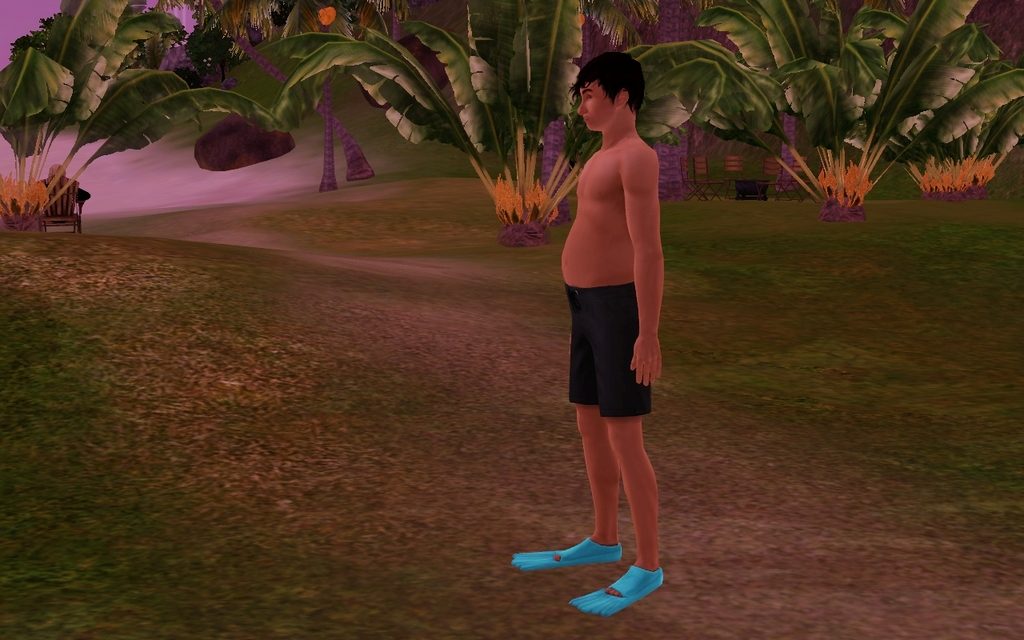 Dany and Marco are amusing themselves at a little beach.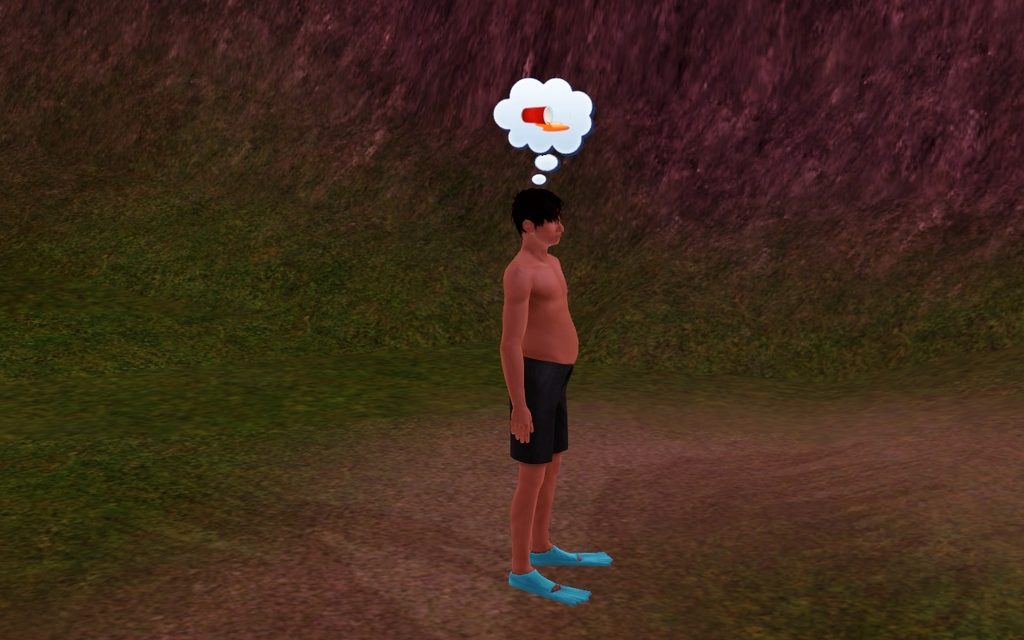 No, I don´t think, that´s a good idea.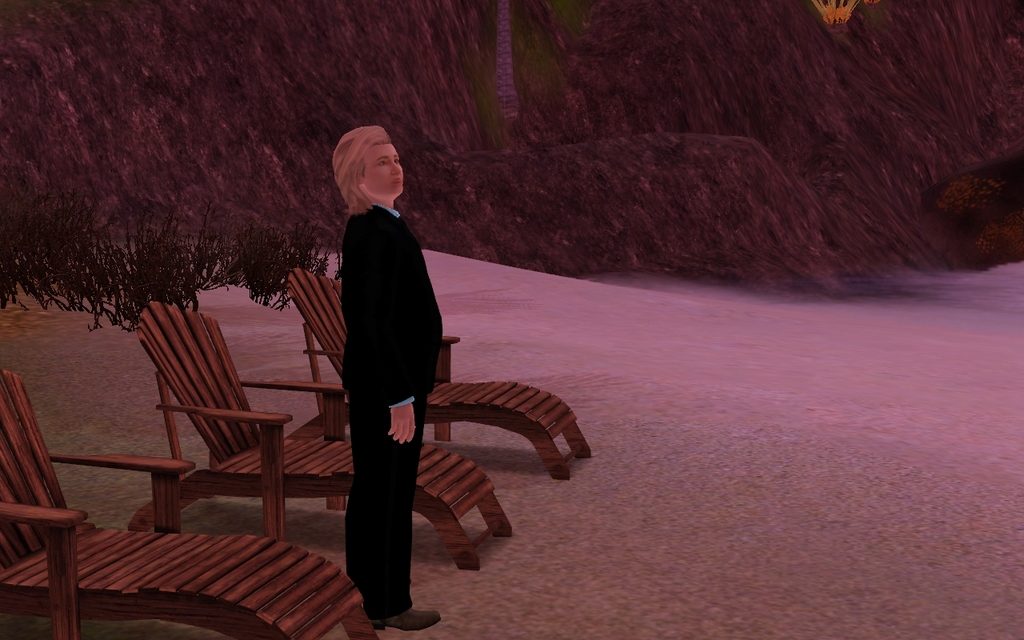 Marco seems to be a bit out of it.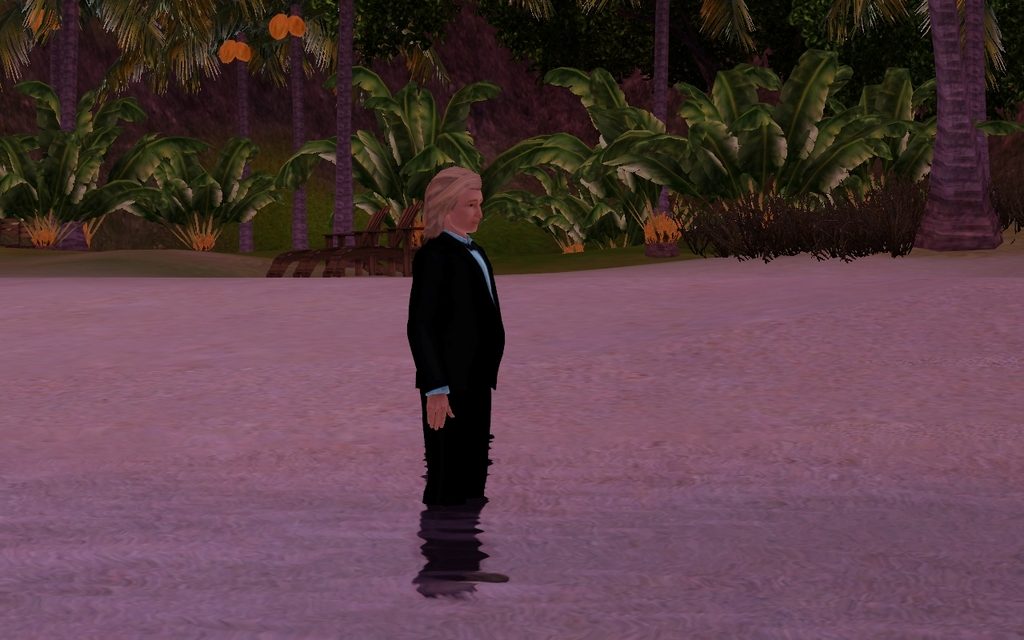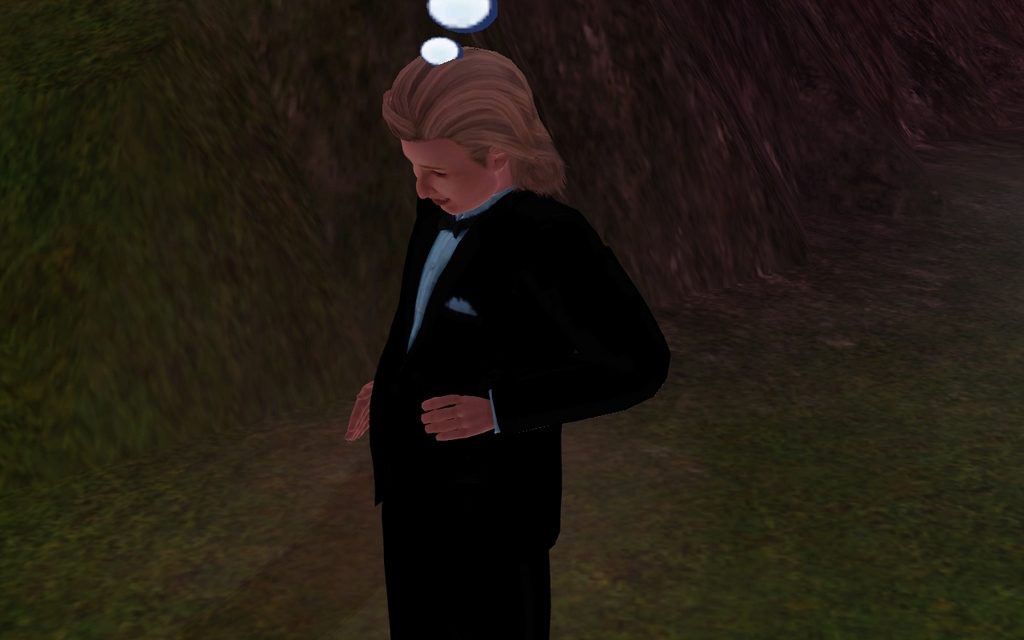 But he´s happy about the nooboo.
That can´t be comfortable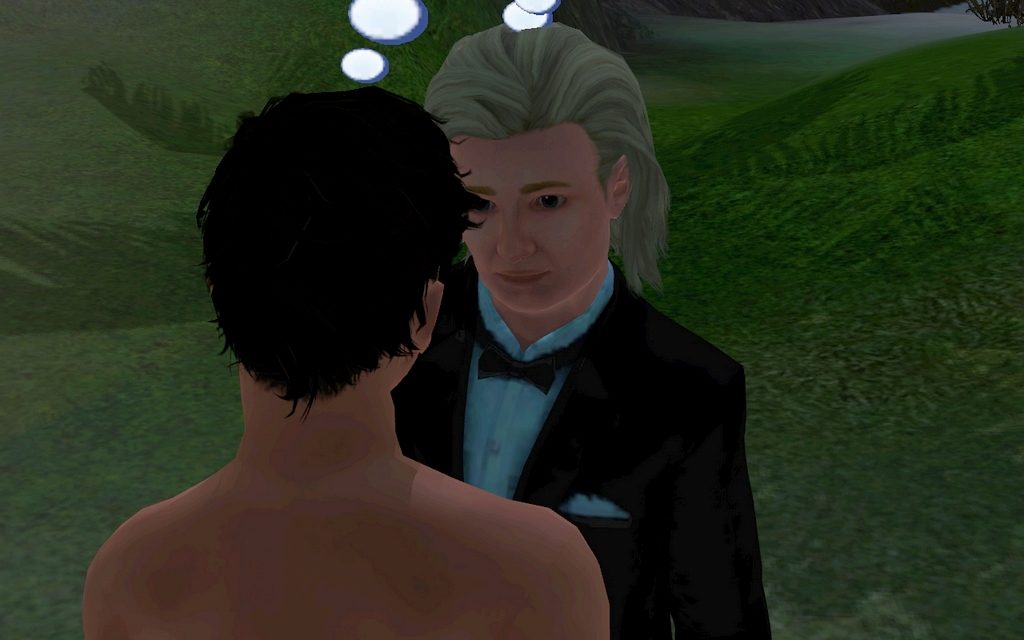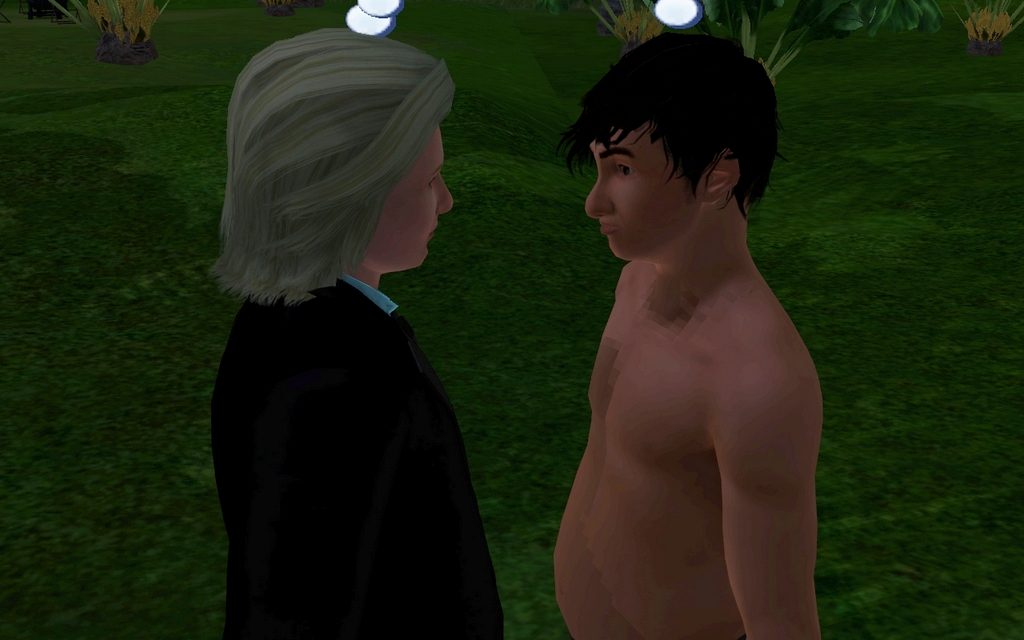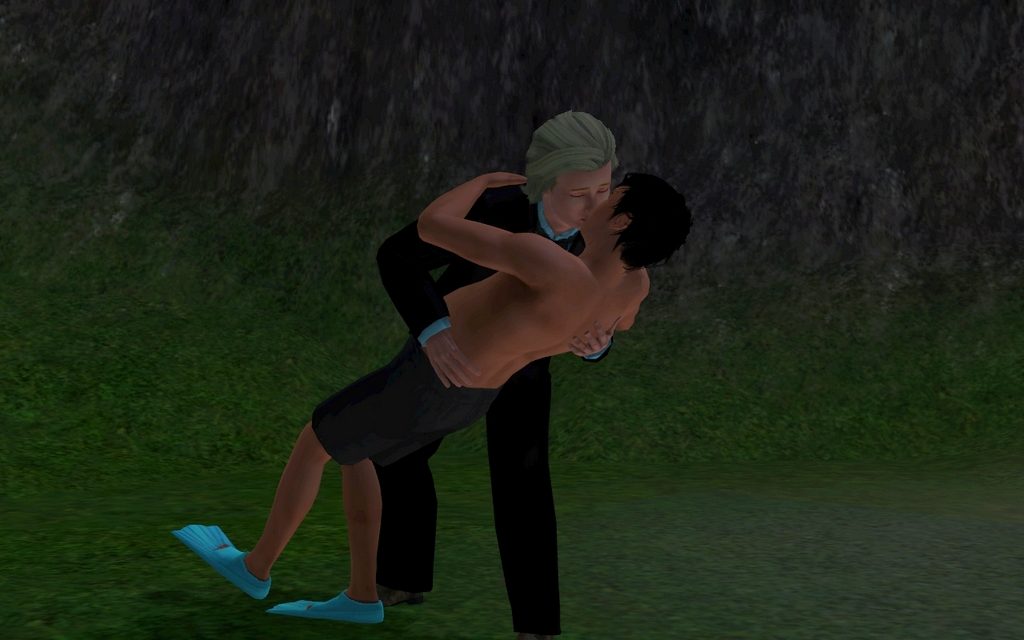 They ran off after kissing for a while.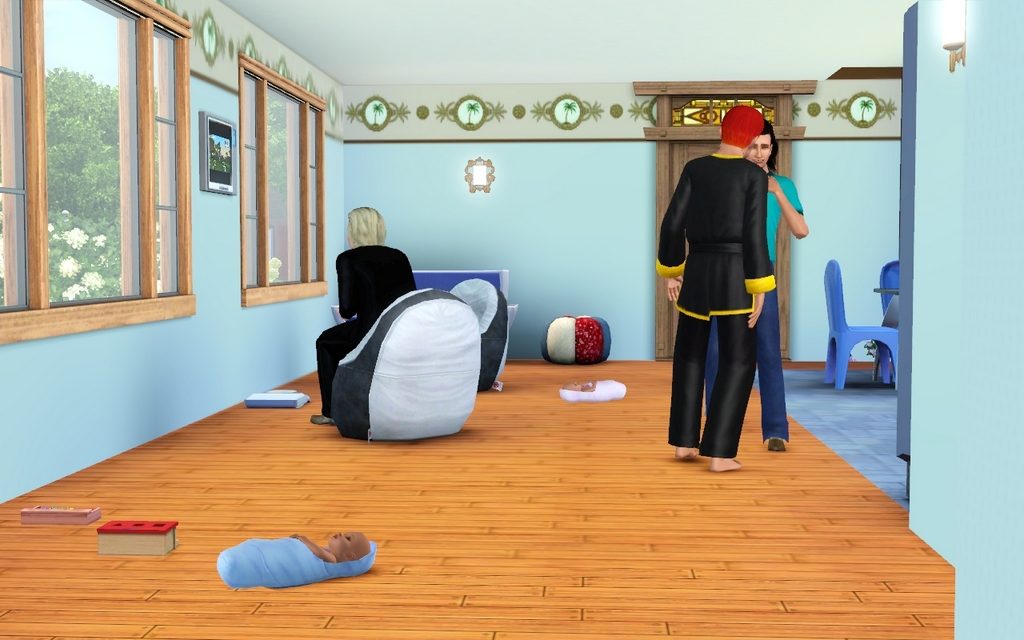 I let Conall check them out the next day. And added some baby cots. Also, I didn´t write down the babies names. I think, the girl is called Misty.
Yes, the girl is named Misty and the boy Onko. I don´t know where my game gets this names from.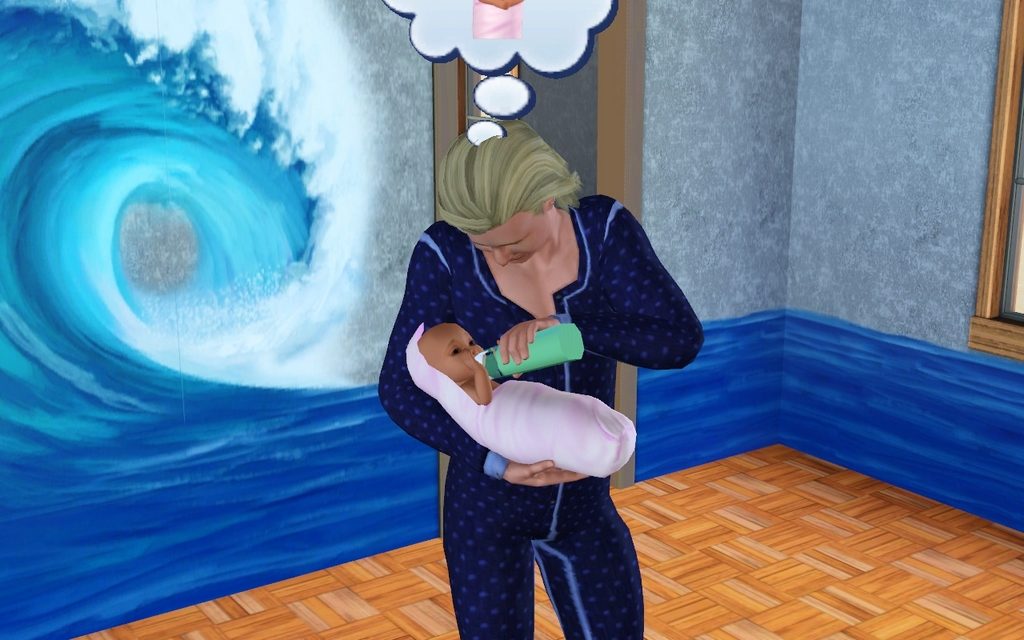 They seem to be good dads, all in all.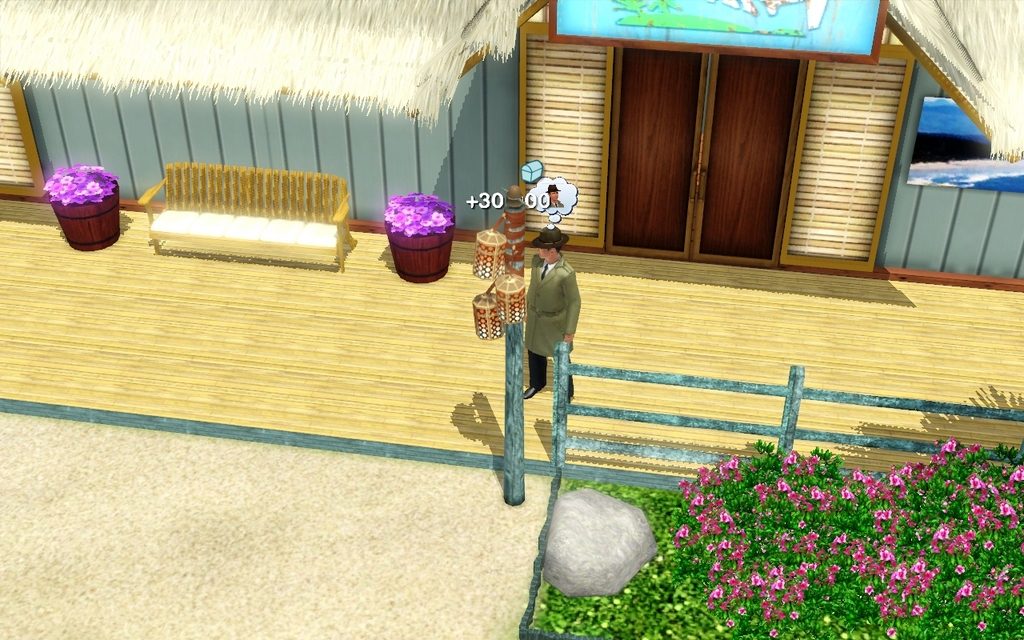 Eric reached his lifetime wish. He´s now a star news anchor.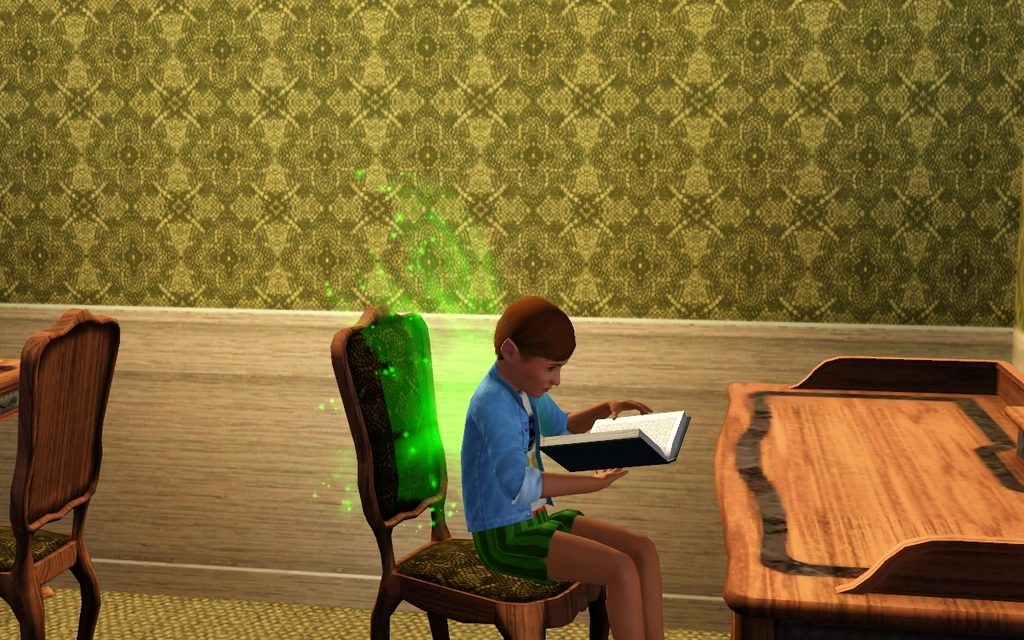 Here we have Rowan´s great-grandson. I did not write down his name. Gah, I´ll have to change this. His name is Rian Kahale-Grünberg.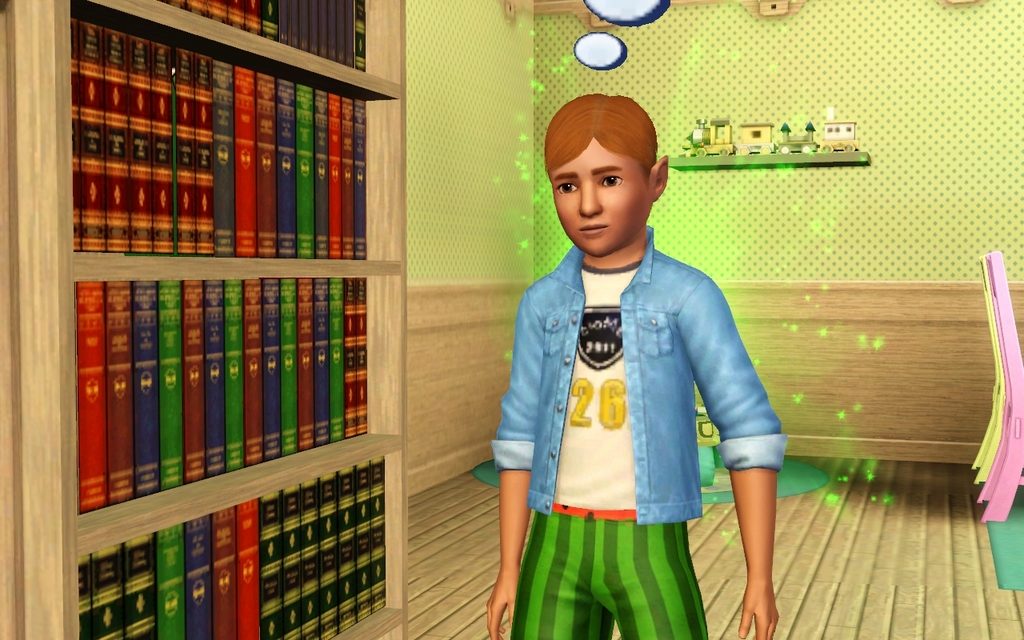 He´s cute. Also, evil.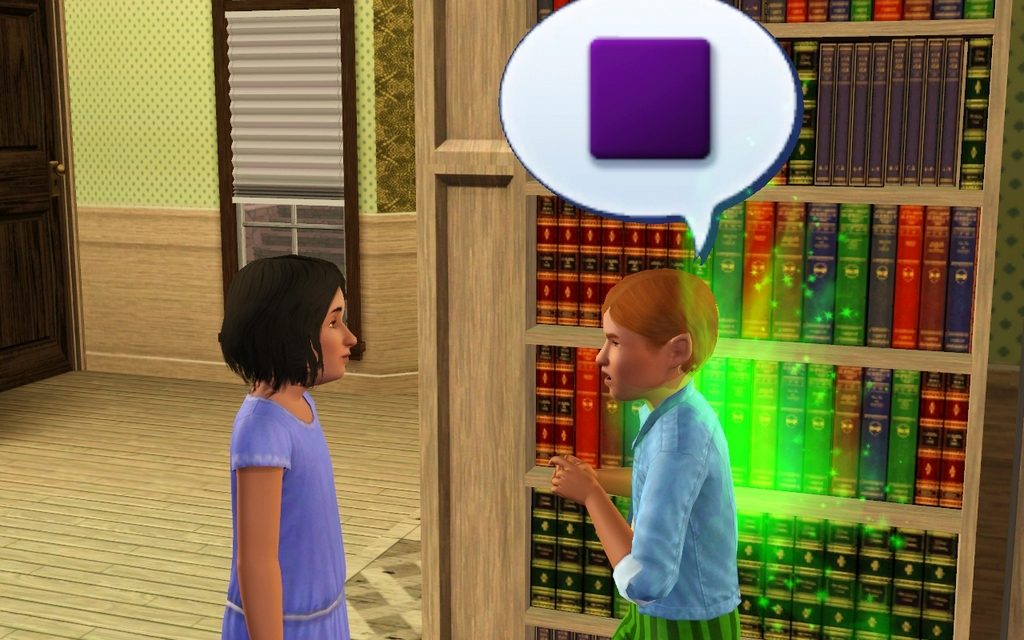 He and Carol became friends really fast.
That´s a husband settled, then. Only in the Sims.