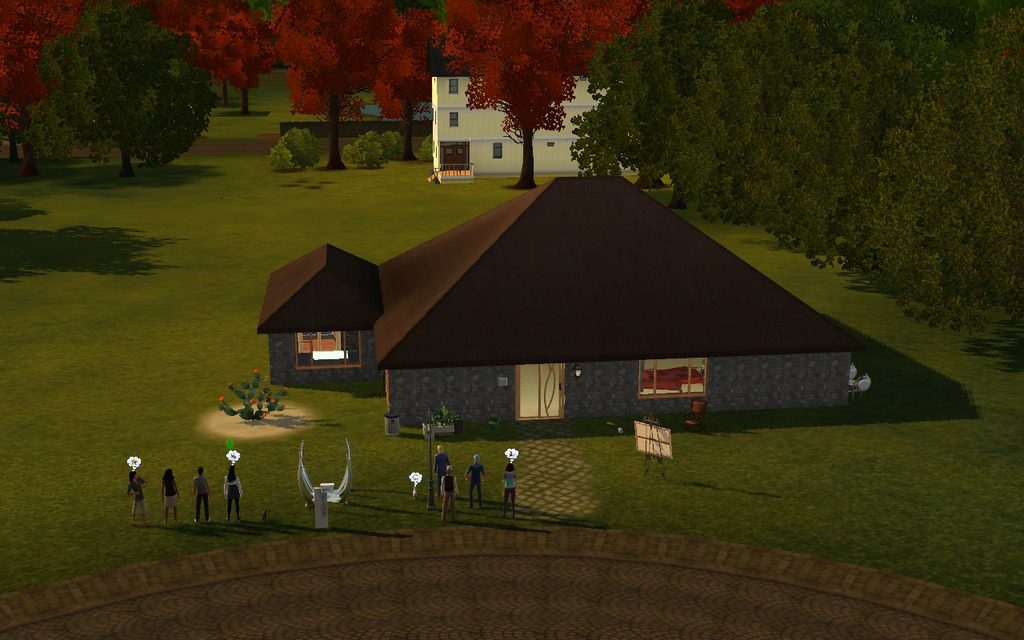 So we reluctantly left Lucky Palms and moved to Dragon Valley!
The barn got a makeover to fit better into the surroundings.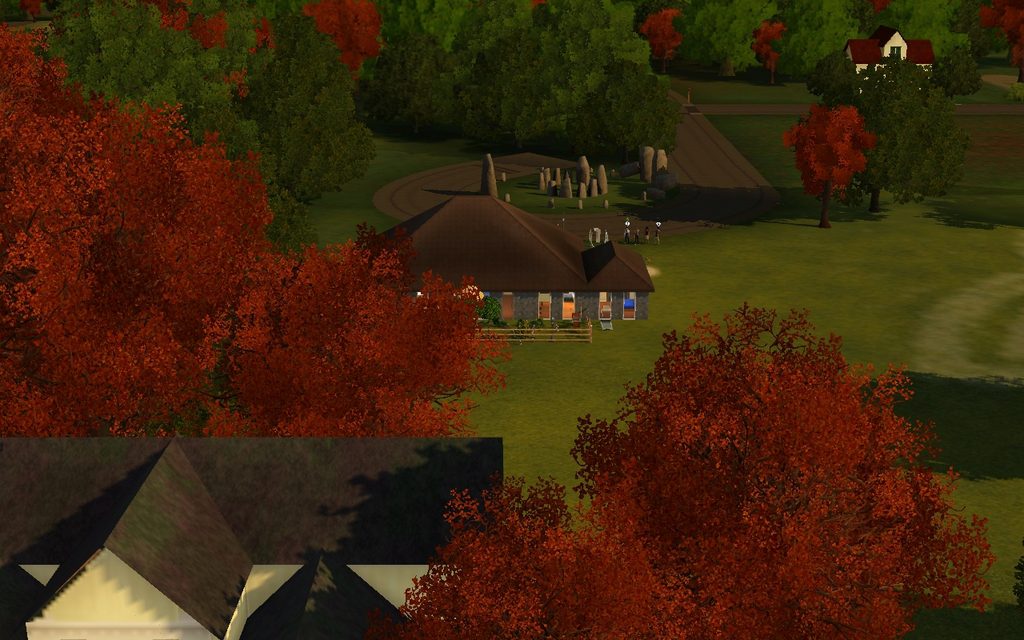 We even have our own stone circle!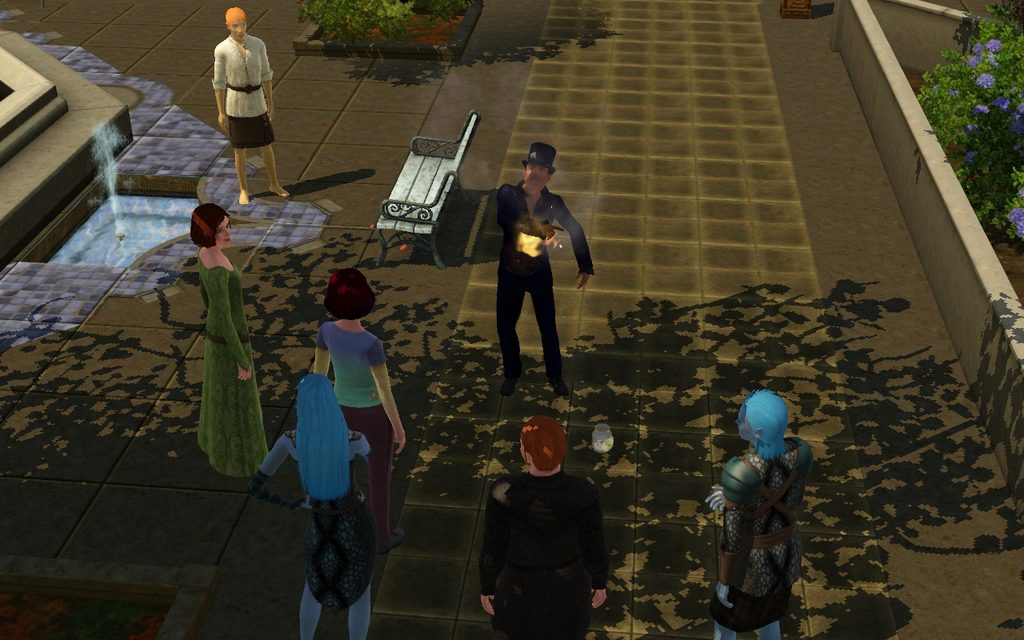 Nathan and Jaron go to the park to check out the people of the town. Very nice genetics.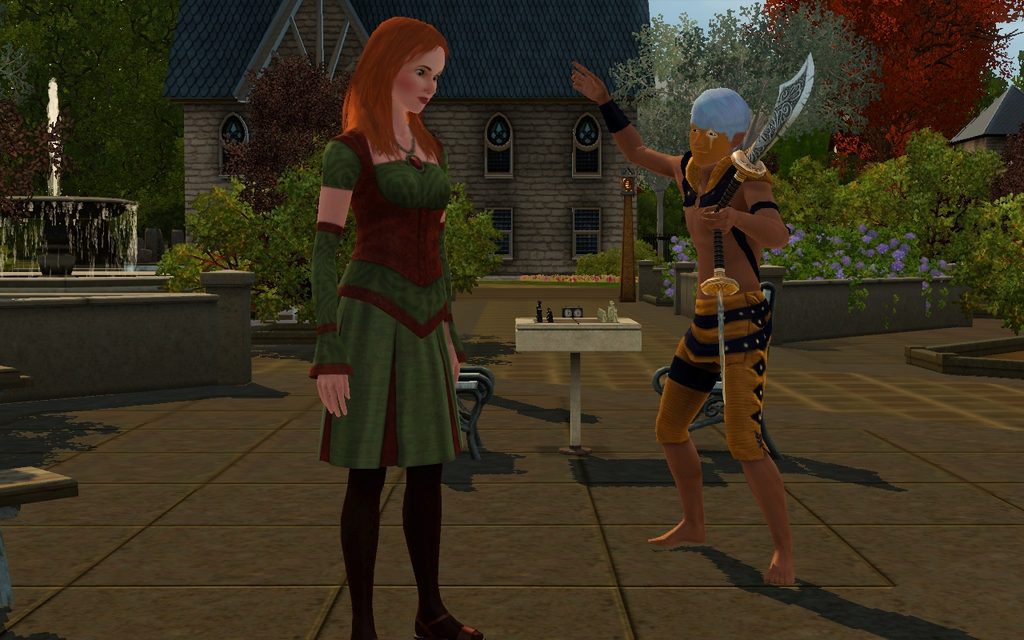 And clothes.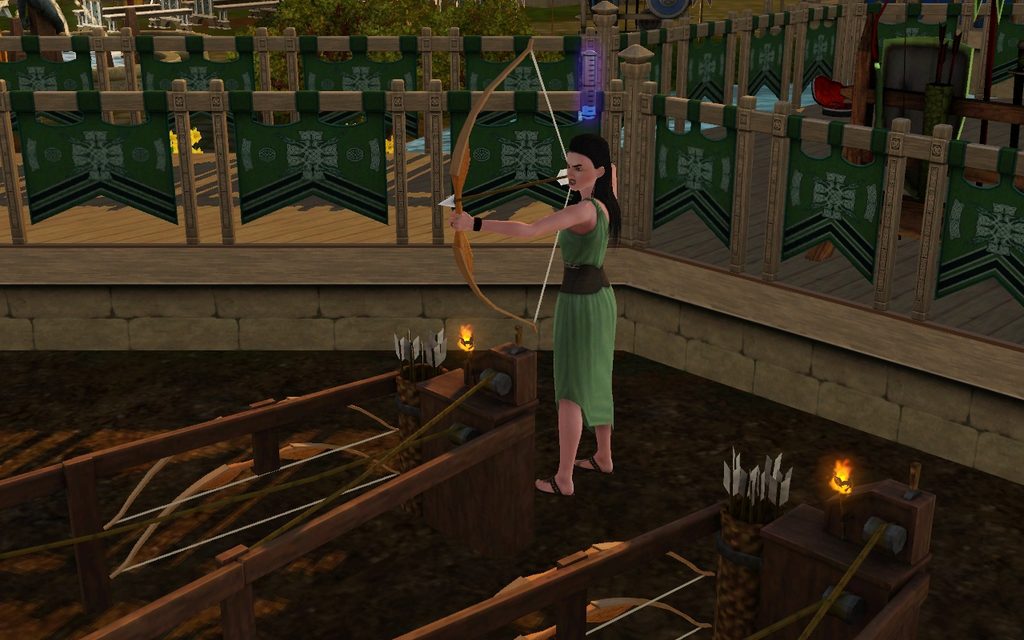 Violetta trys archery.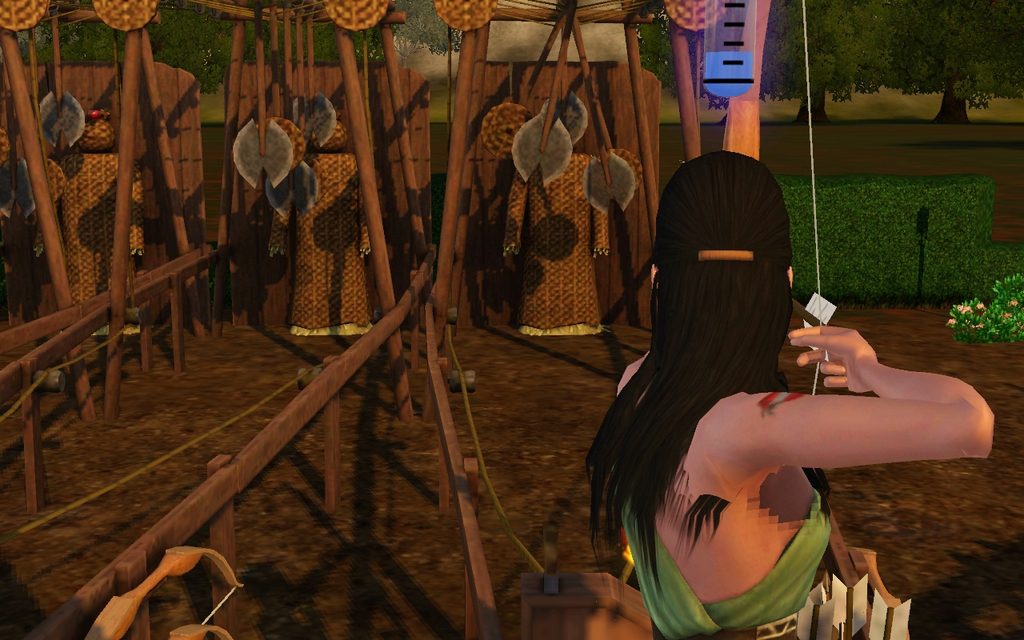 She misses.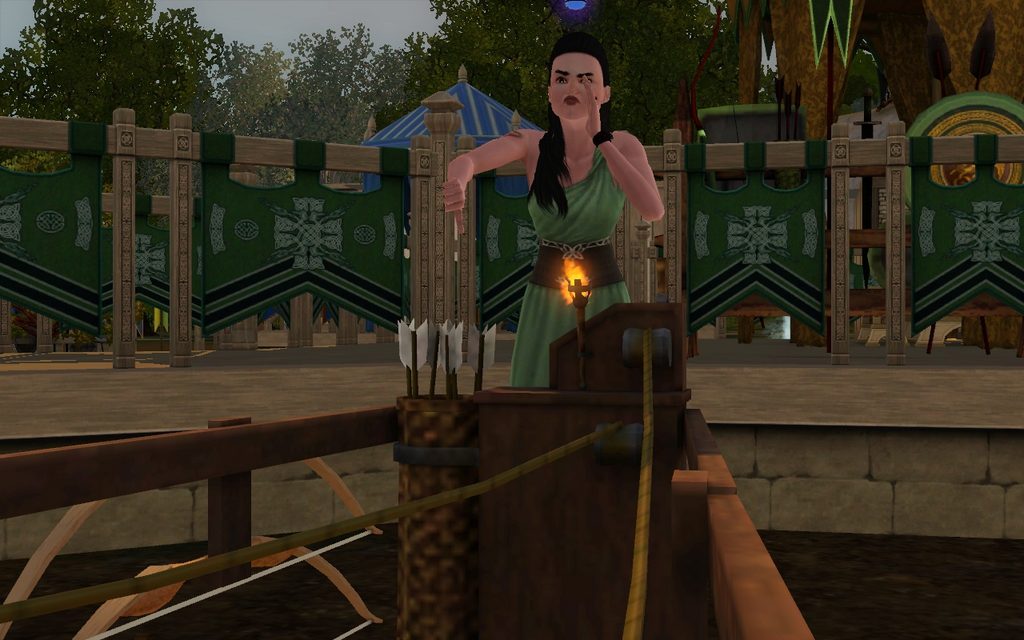 Violetta: Booooooo! This stinks!
You tried like, once.
Violetta: I don´t like this game.
This world is pretty.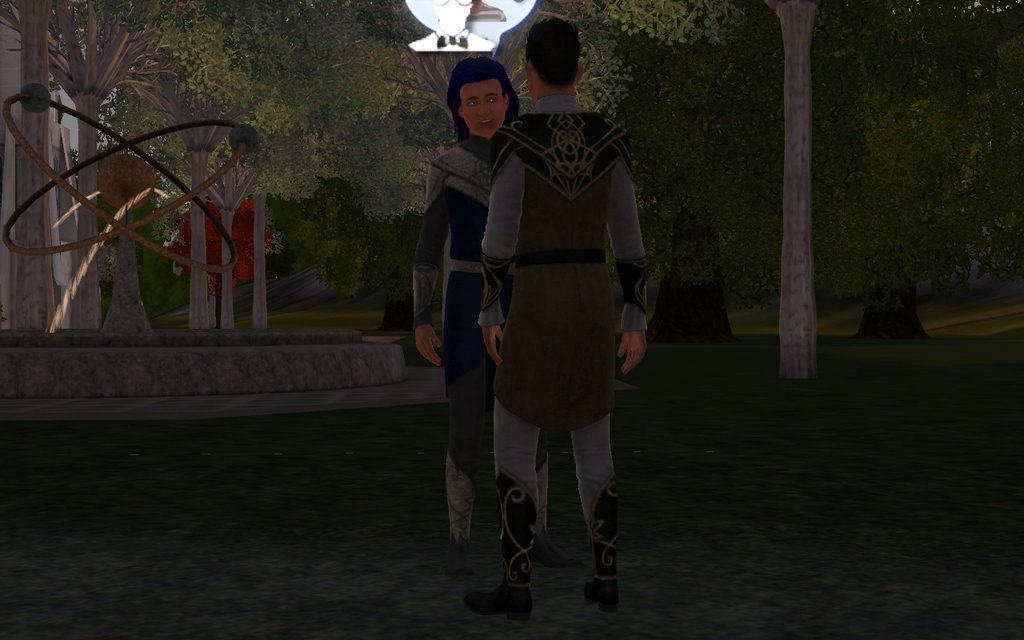 So pretty, that after visiting the school lot, I spontaniously trashed my plan of a double wedding, and sent Nathan and Joe to have a nice private wedding at this beautiful place.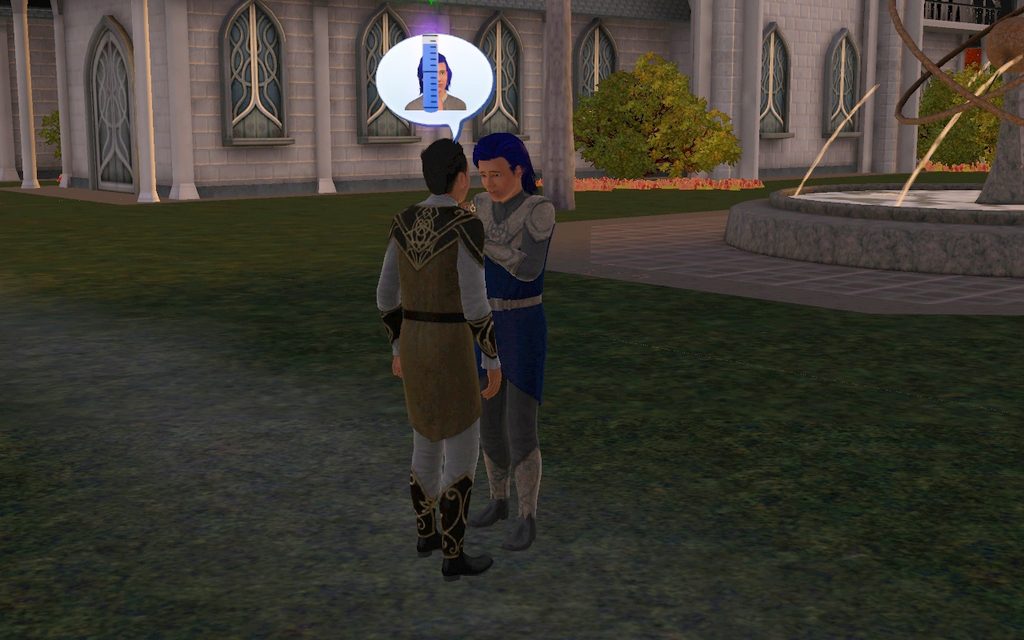 It just got kinda dark.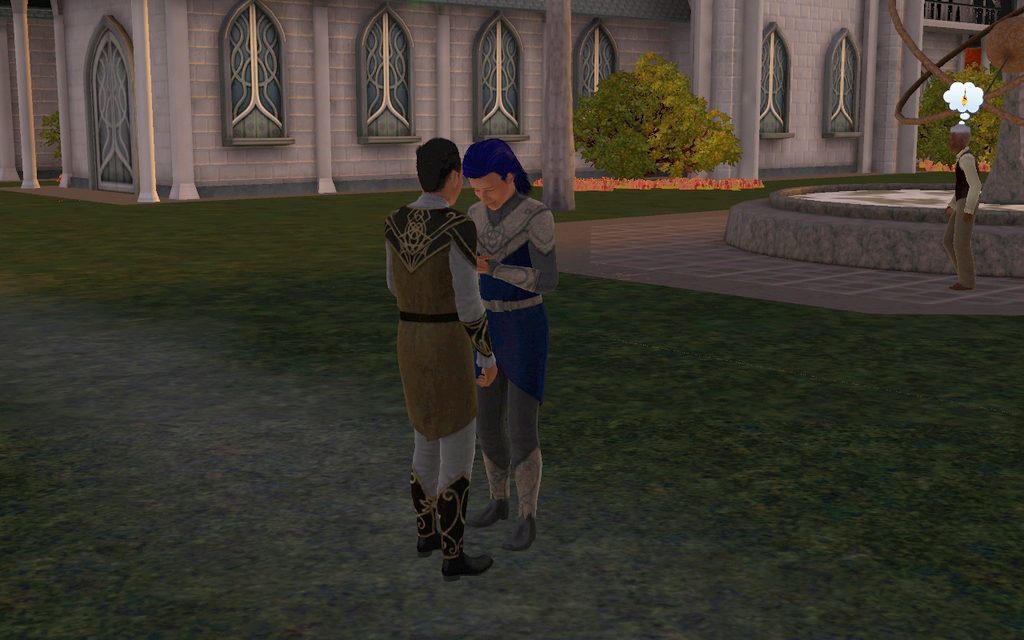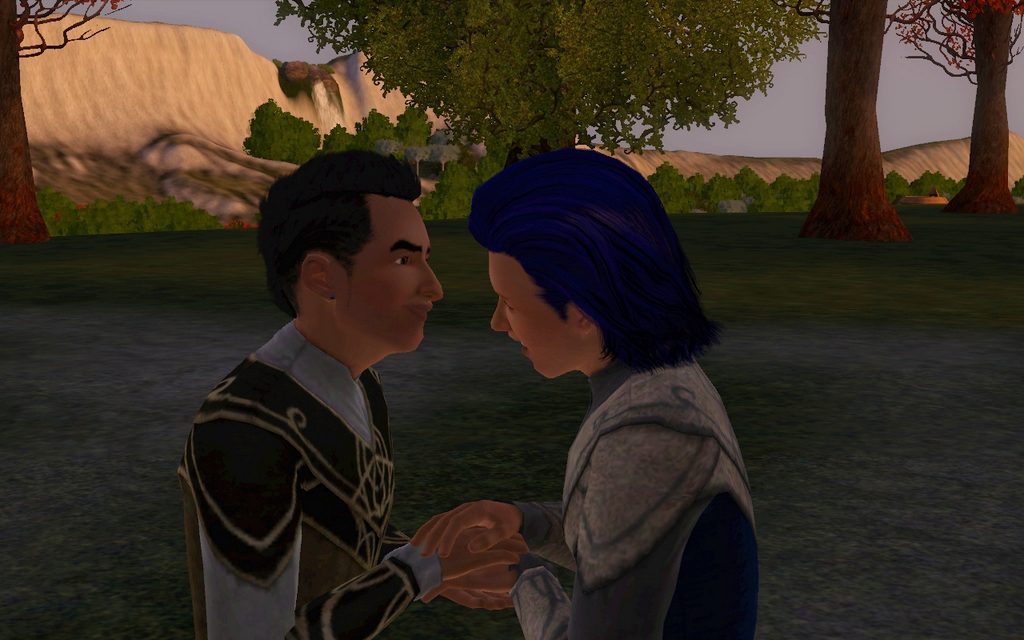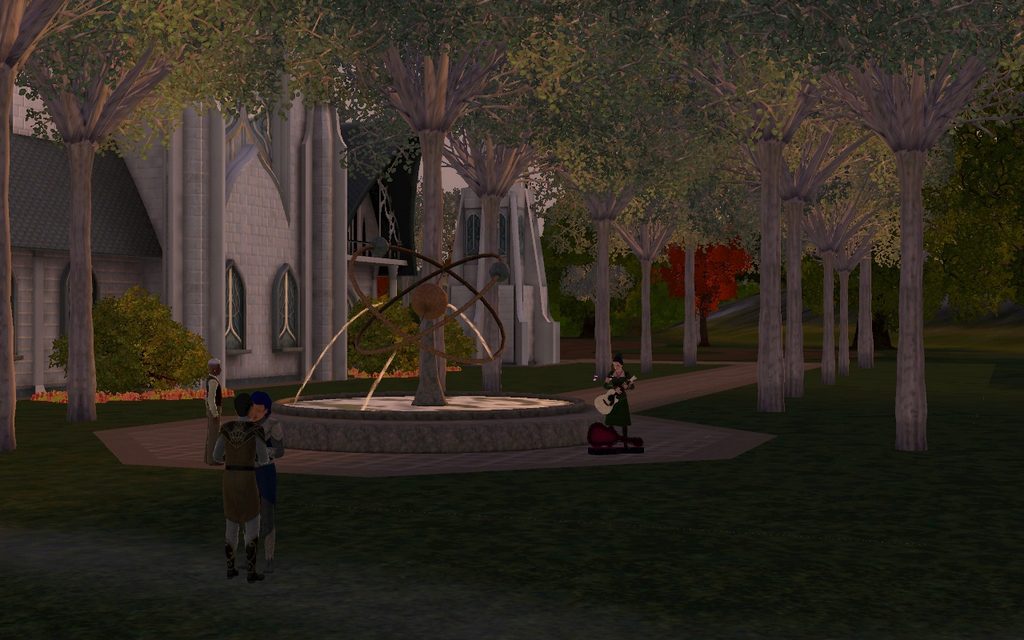 I also sent Violetta and Paul.
Violetta! Will you stop that!
Violetta: I´m just providing some nice music!
You are playing for tips!
Violetta: Well, weddings are not cheap, you know!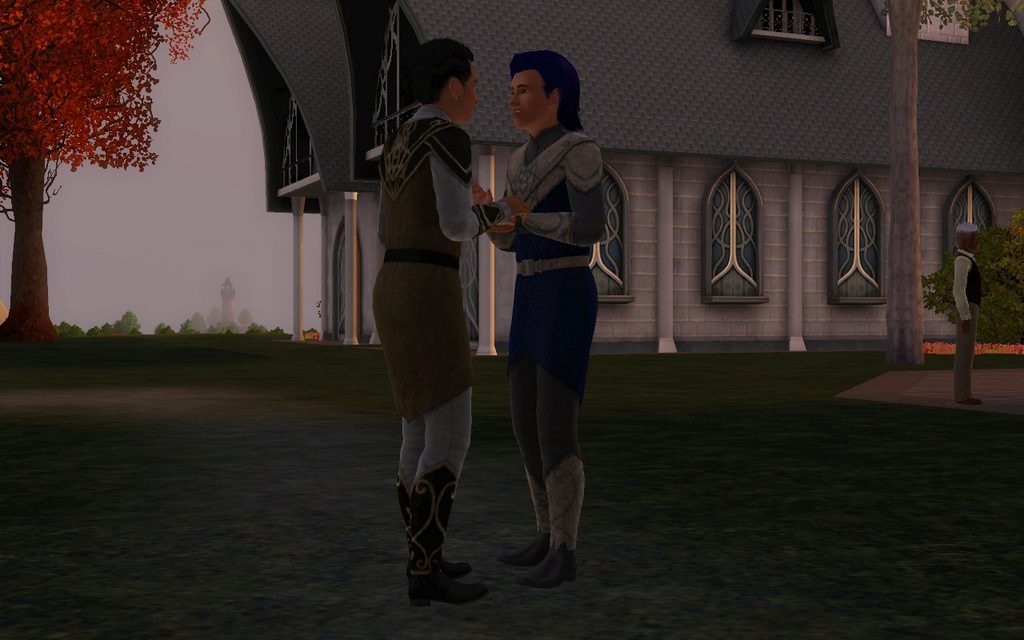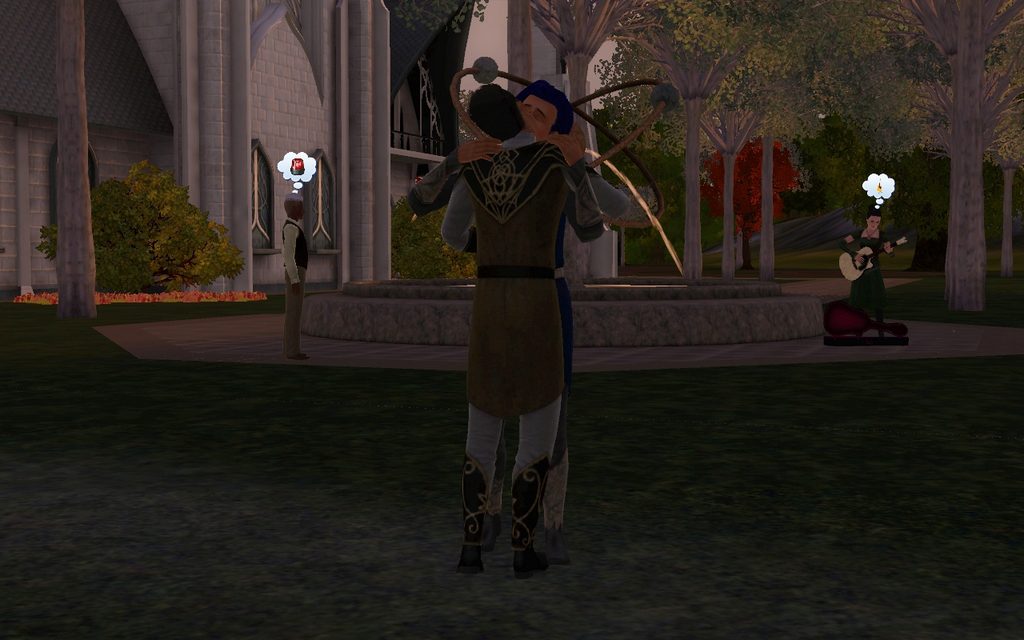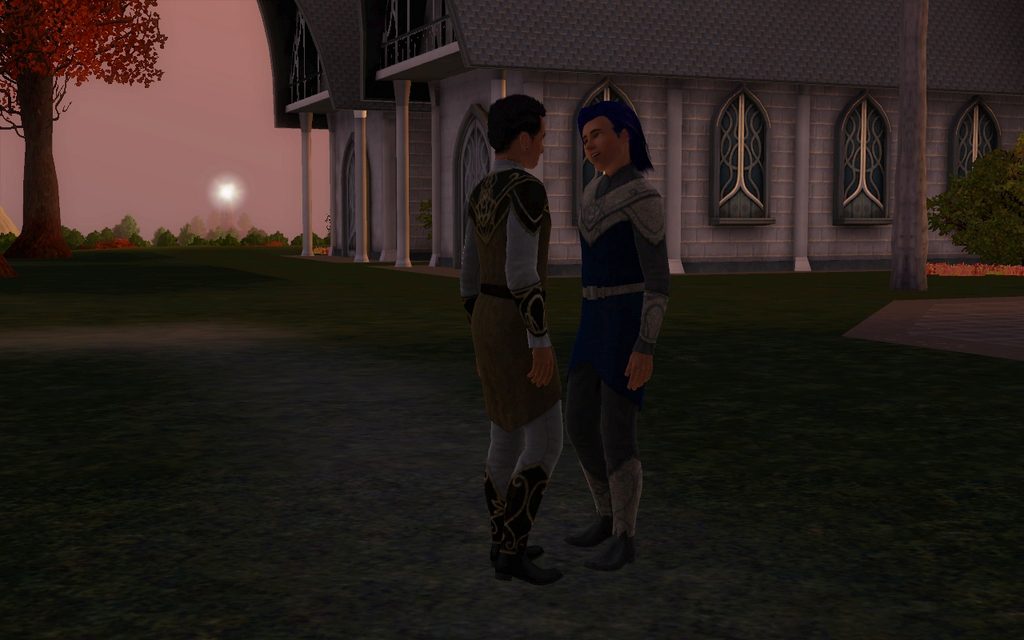 Well, those two are happy.
Then the camera zoomed home, because Jaron had his adult birthday.
Sigh. I´m so good at planning. Not.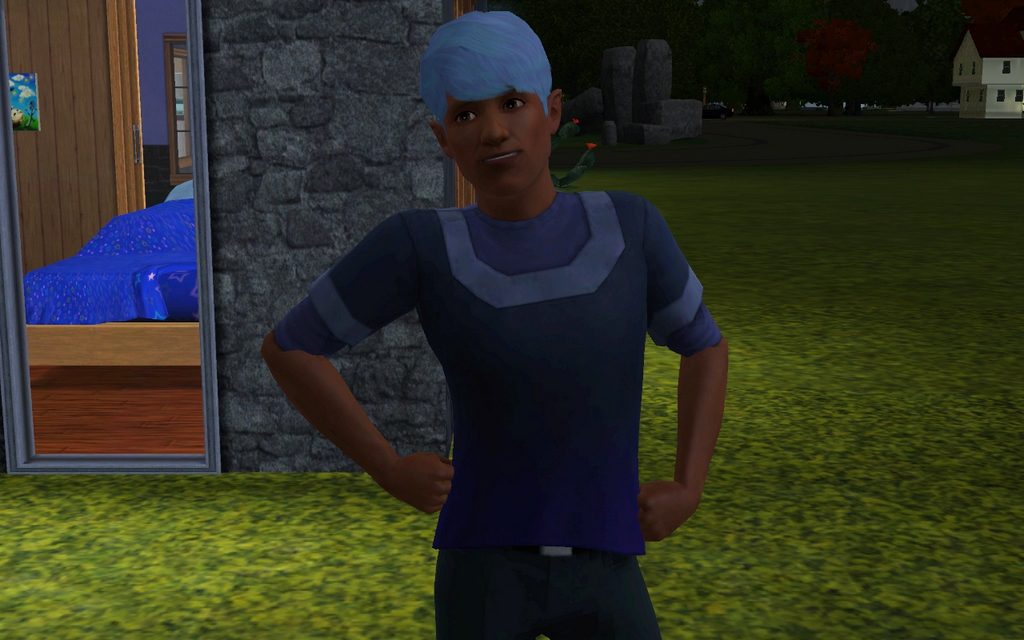 Jaron: I´m still looking hot, right? Right??
Midlife crisis. Yay.