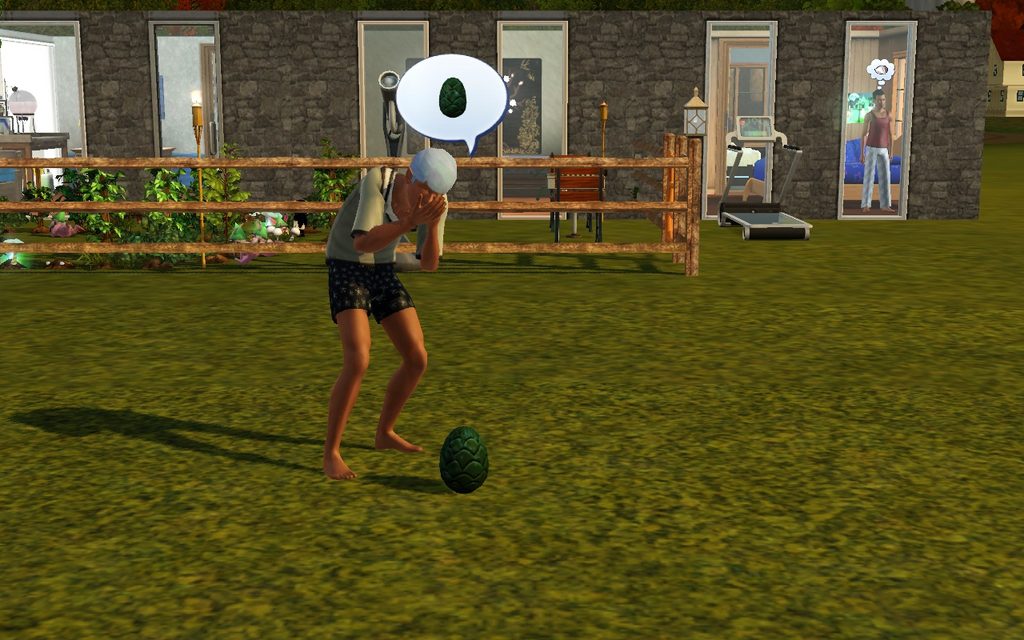 Jaron found a dragon egg in the graveyard.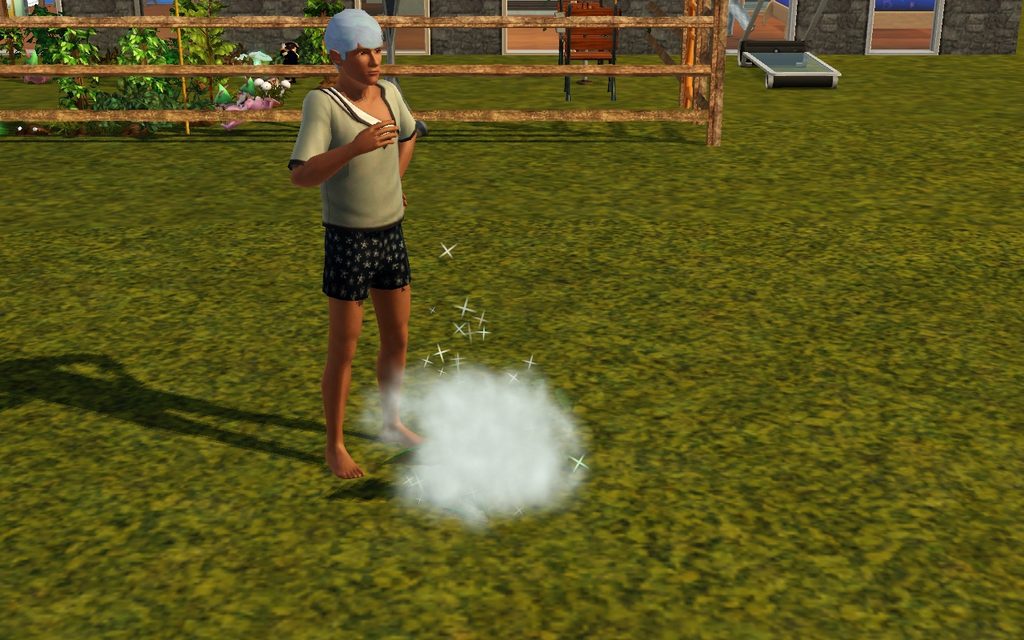 *Poooof*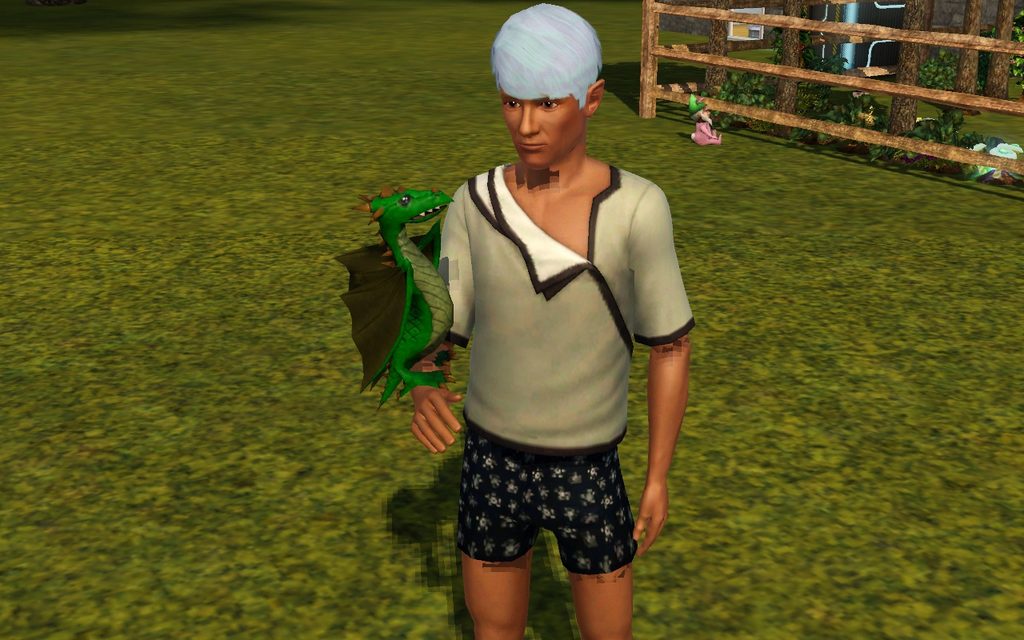 It´s a green one! I named her Minty.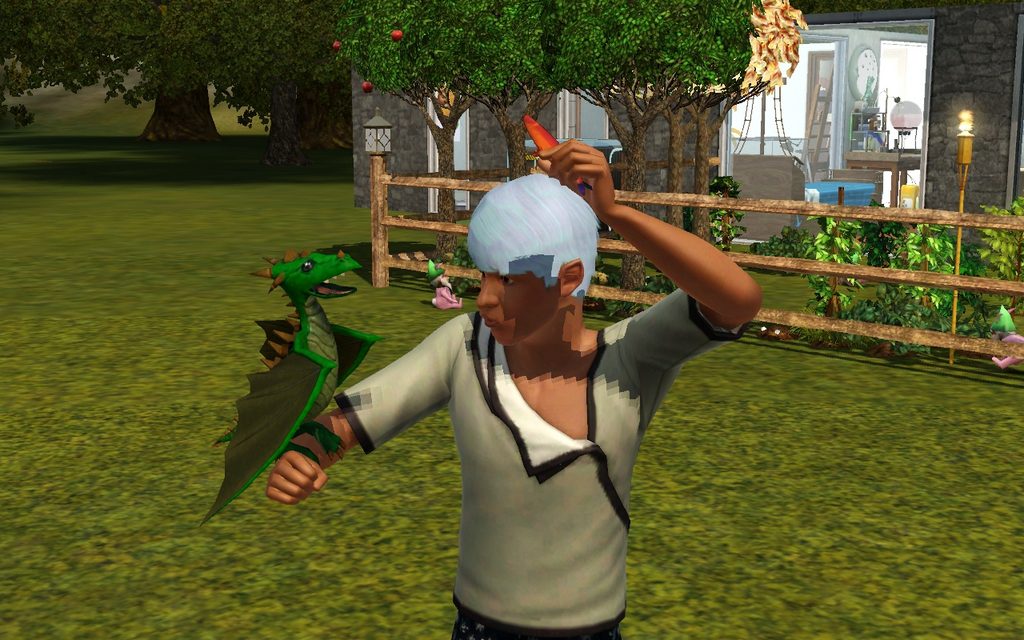 Apparantely, little dragons love fish!
Energized, she makes herself usefull by harvesting the garden.
Jaron spends every uncontrolled moment at the mirrow.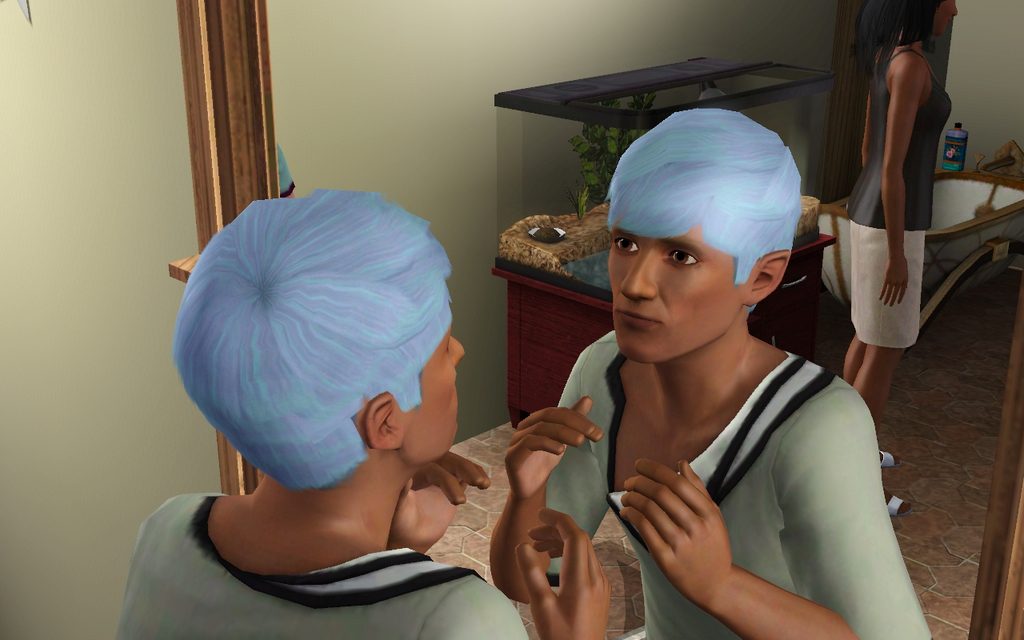 Jaron: There are wrinkles, right? I´m OLD!
You still look fine, sweetie.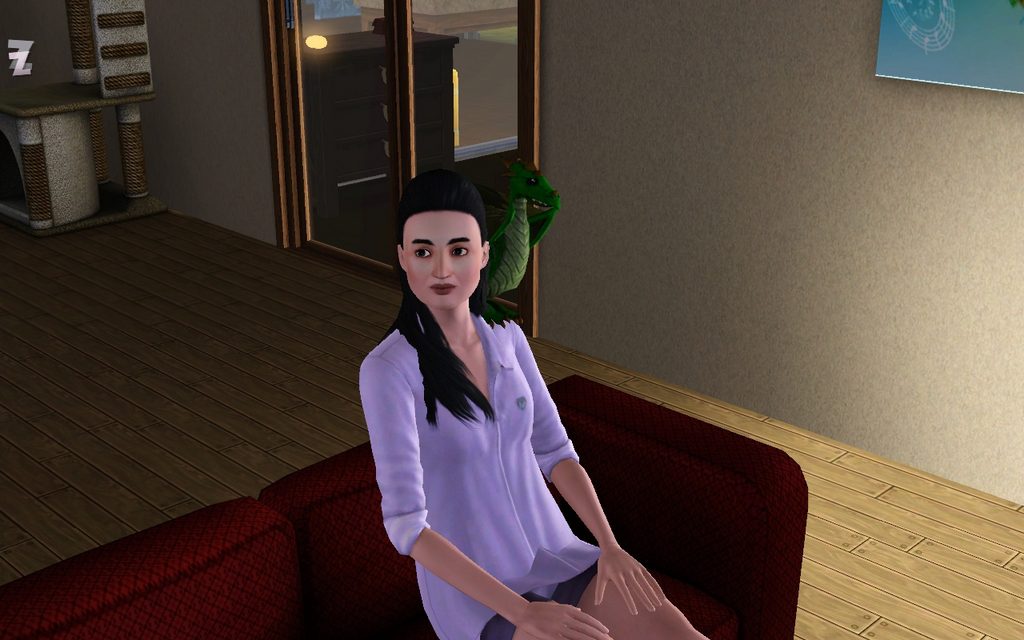 Violetta hijacked Minty.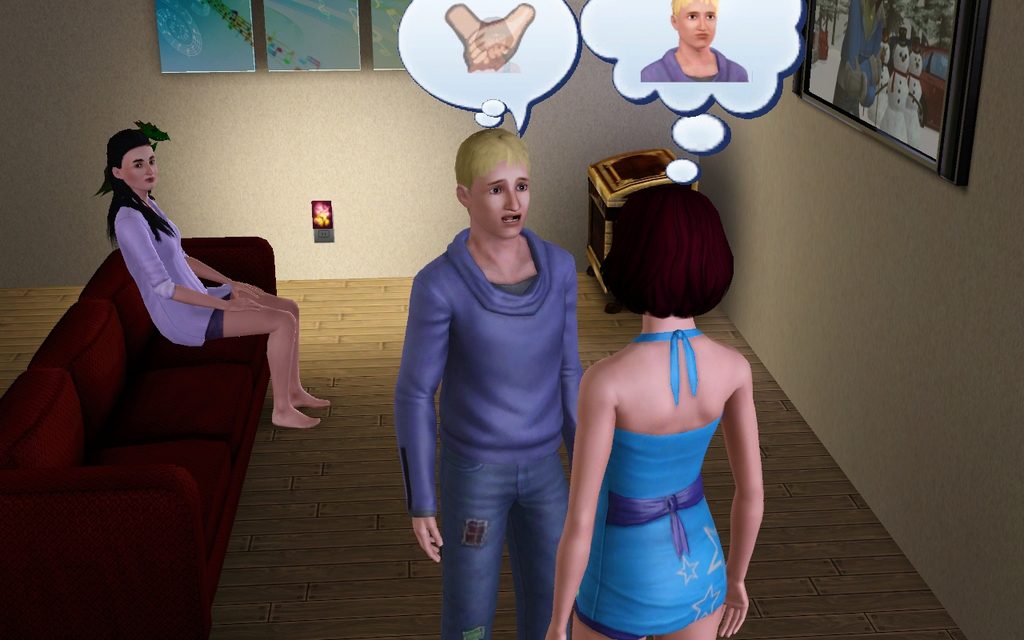 Violetta: When is their wedding?
Soon…ish. Stop nagging.
Violetta: I like weddings.
I don´t. Not in the sims, that is.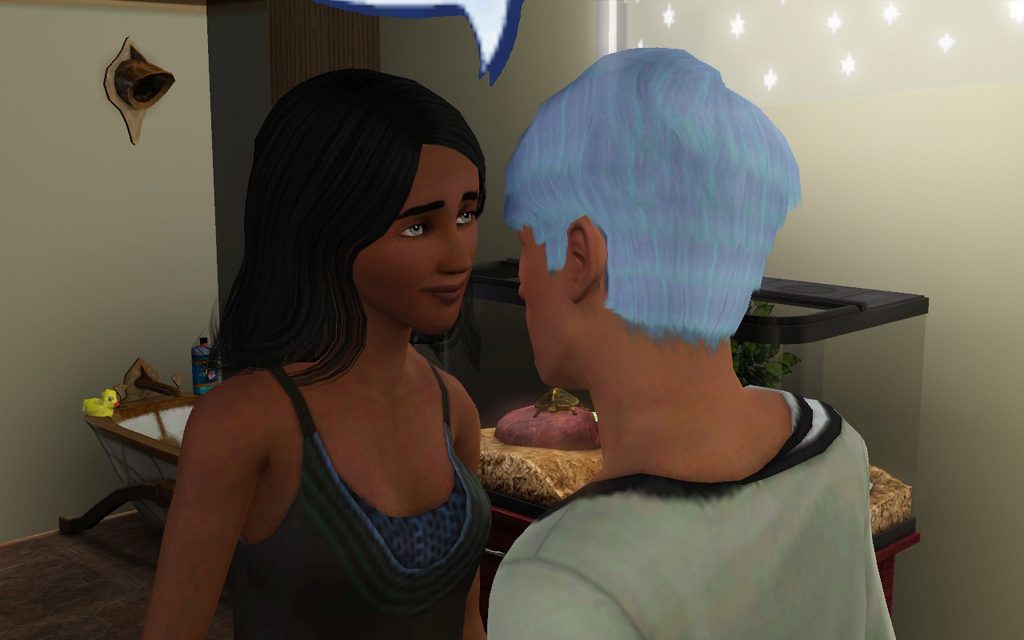 Amber came home from work with the stressed moodlet. I clicked on it, and she decided on "try for baby" with Jaron.
*cancels action*
Amber: *pout*
One, he´s a tiny bit old for you. Two, you haven´t even kissed yet. Three, you don´t like kids!
Amber: *pout*
He changed your nappies!
Amber: *pout*
Sigh. Fine, go flirt with him.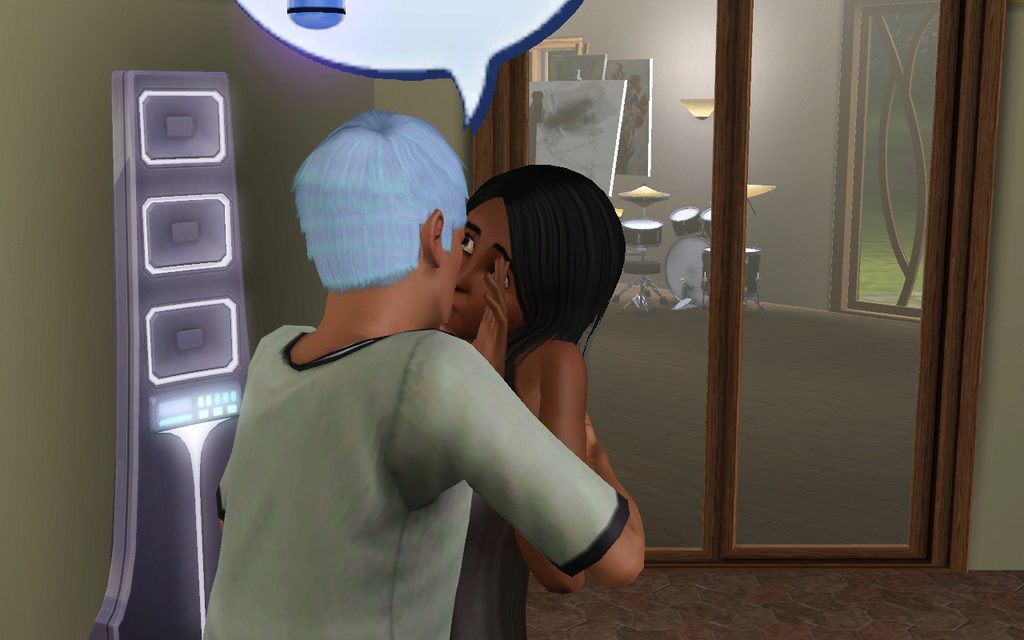 Things got a bit out of hand.
But nobody was complaining.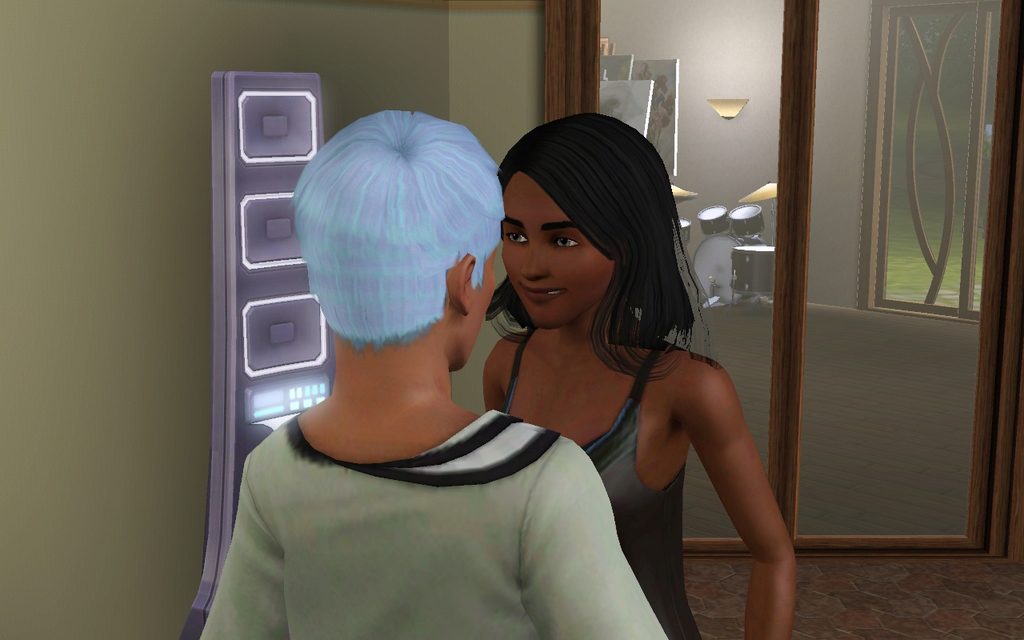 Well, why not?
It´s a double gig!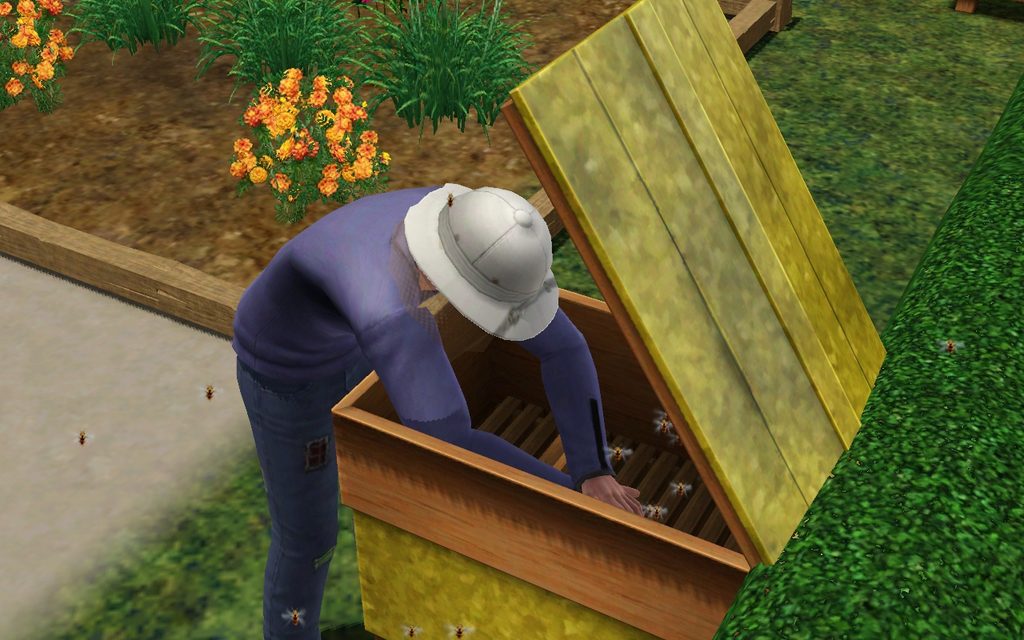 Because Steven has already fullfilled his lifetime wish, and hasn´t rolled any job related wishes, I occupy his time by dabbing in alchemy.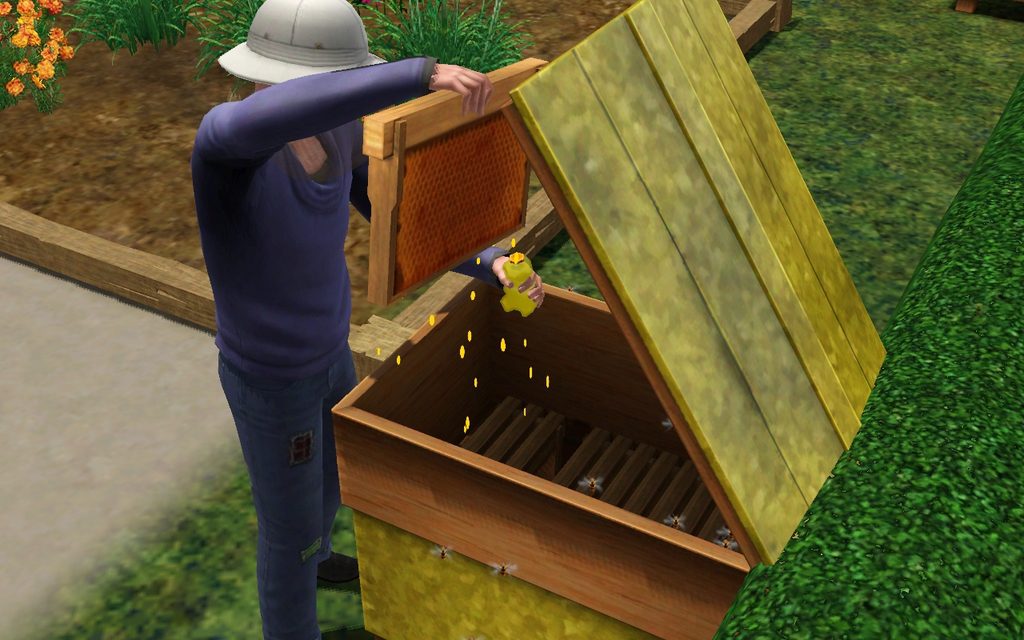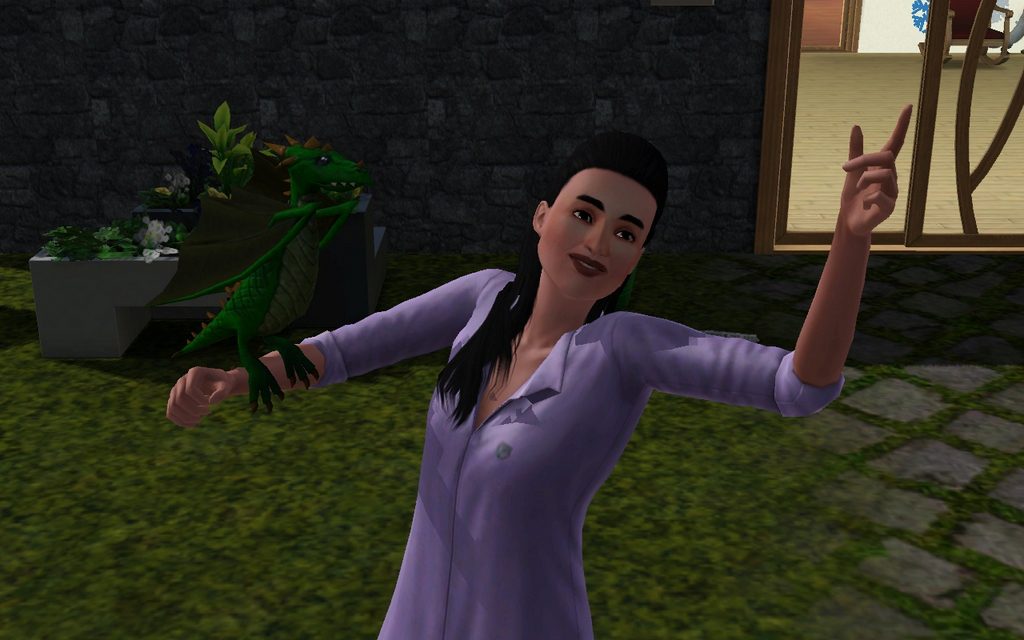 Violetta has a new friend.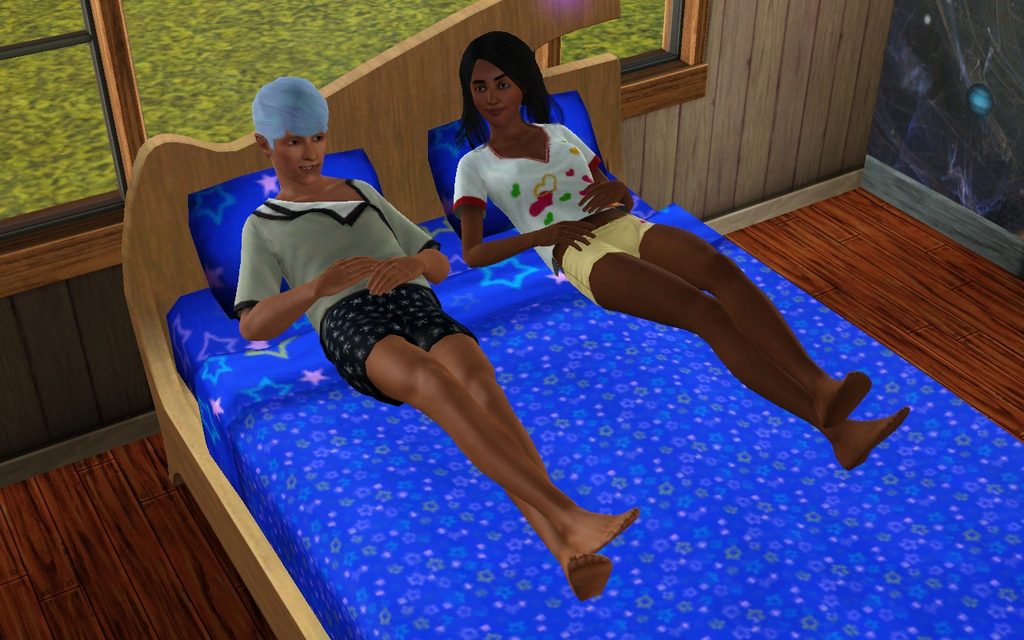 And Amber and Jaron a new hobby.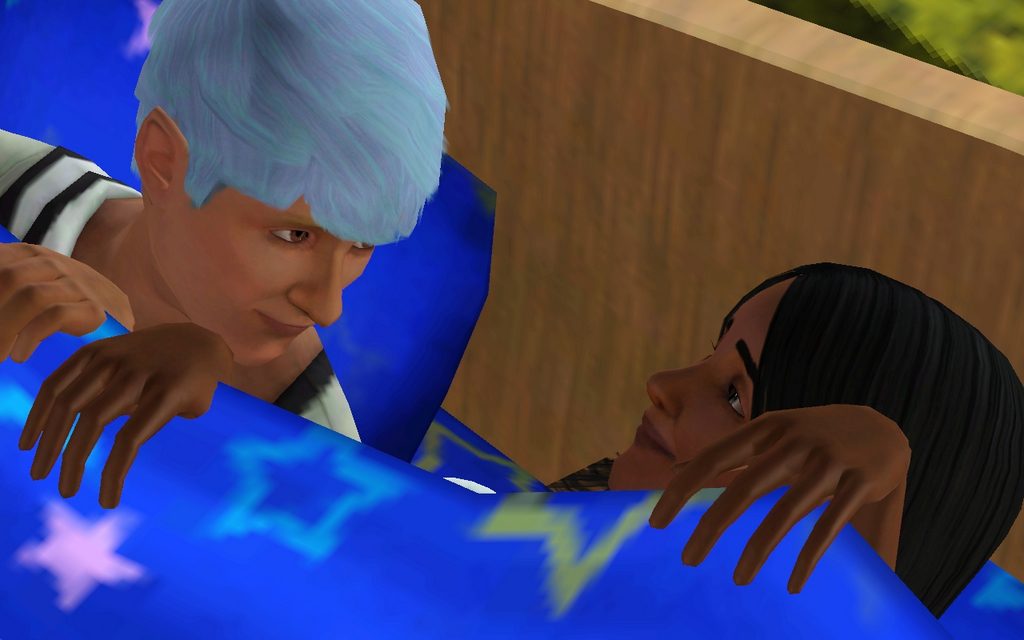 (That´s Nathan and Joe´s bed, by the way).