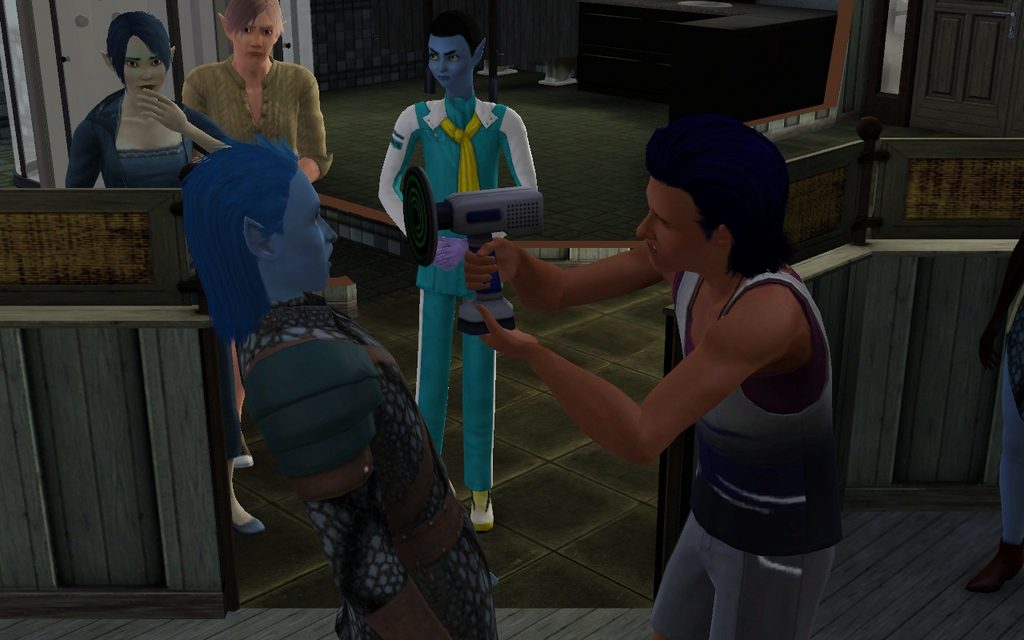 Joe can´t go anywhere anymore without somebody feeling sick. This guy has a tummy ache.
Joe, perhaps you should also watch that kid. It has a severe case of stretcheritis.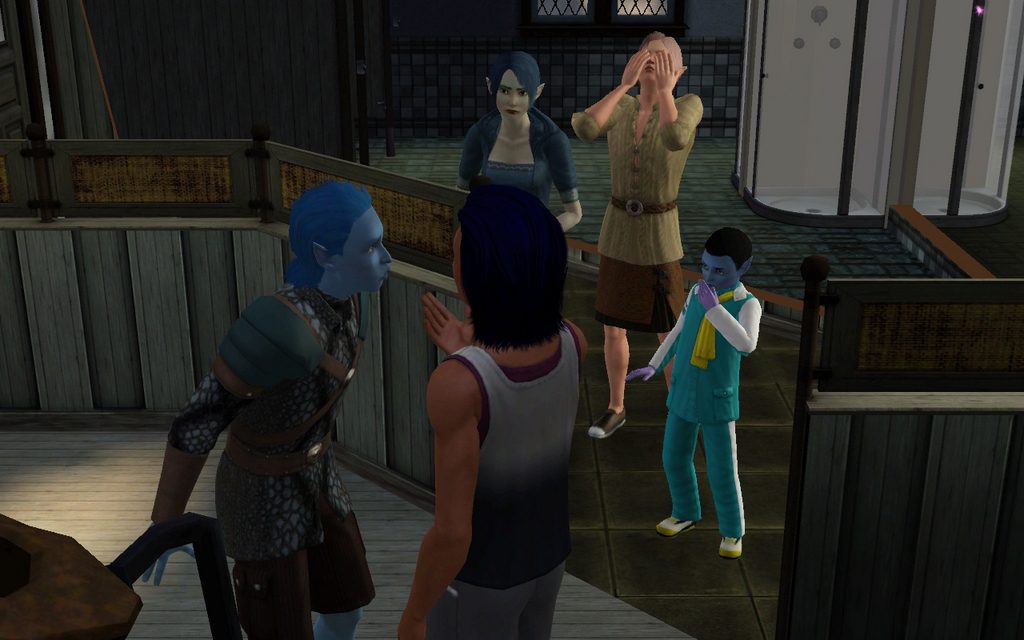 Oh, it´s okay again. Back to the original patient.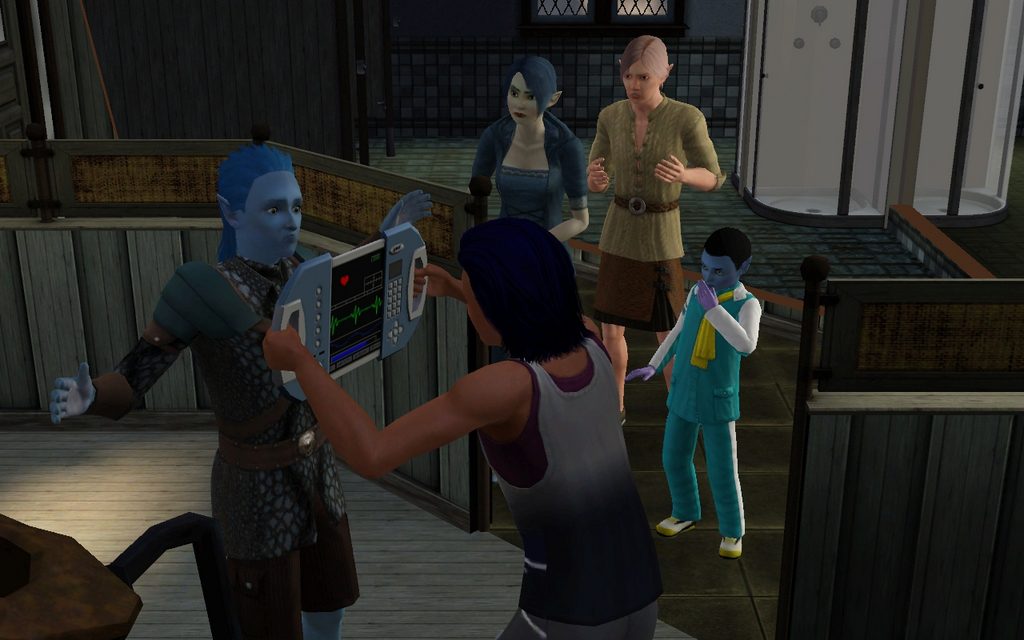 This things really look cool.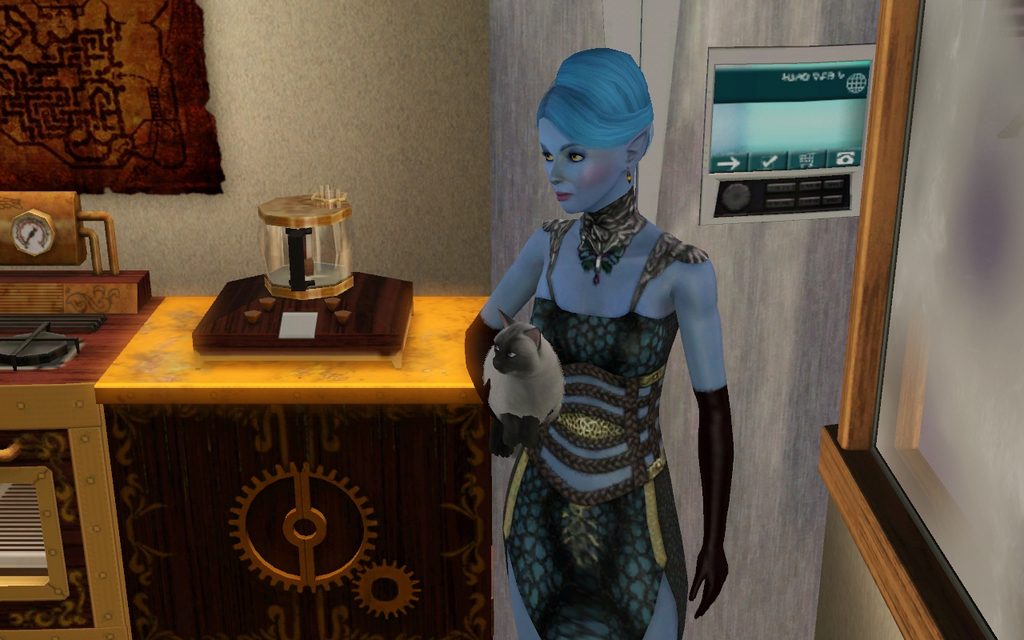 Hey! A Catnapper!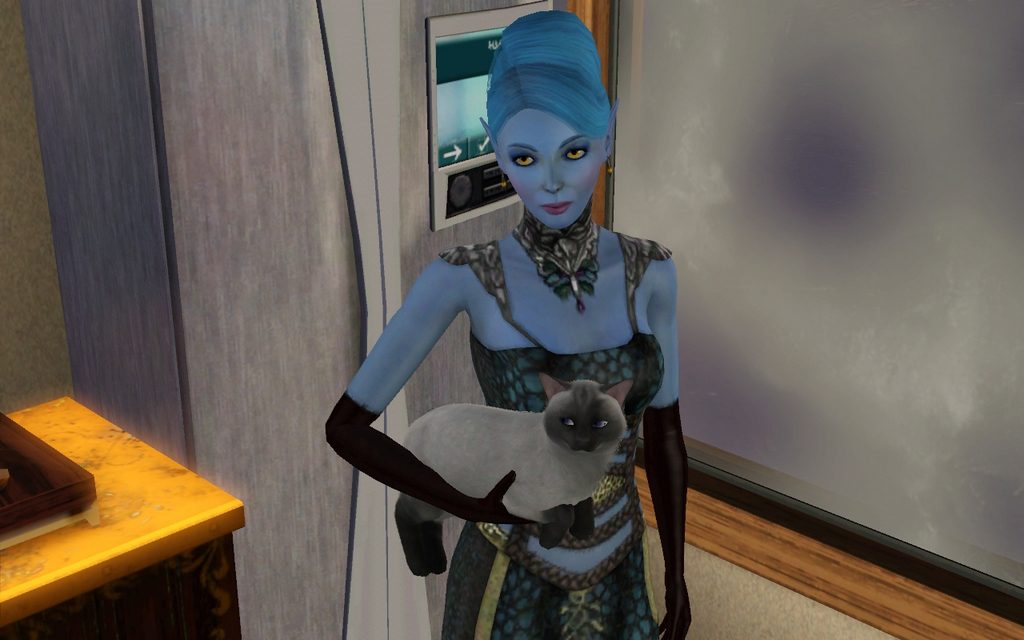 Sybil: Don´t be ridiculous. This human suits me.
Indeed, she does. This is Aine Mithrillen. She´s got awesome genetics, a husband and three children so far. She´s also a collegue of Joe.
By the way, it´s snowflake day.
Violetta: We thought, this would be nice for your new house.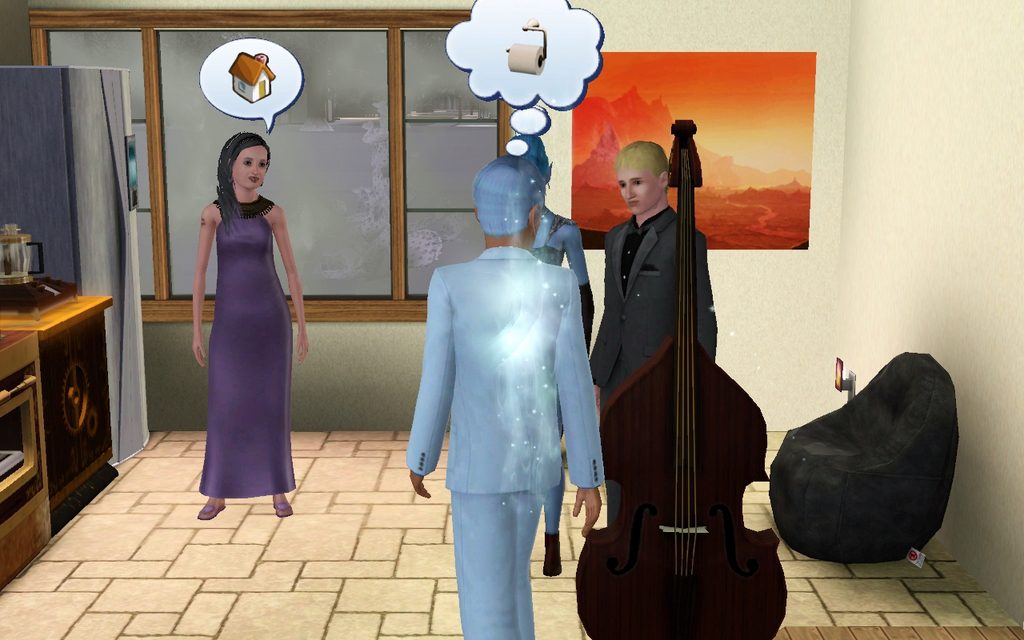 Jaron: Uhm. Yeah. Thanks.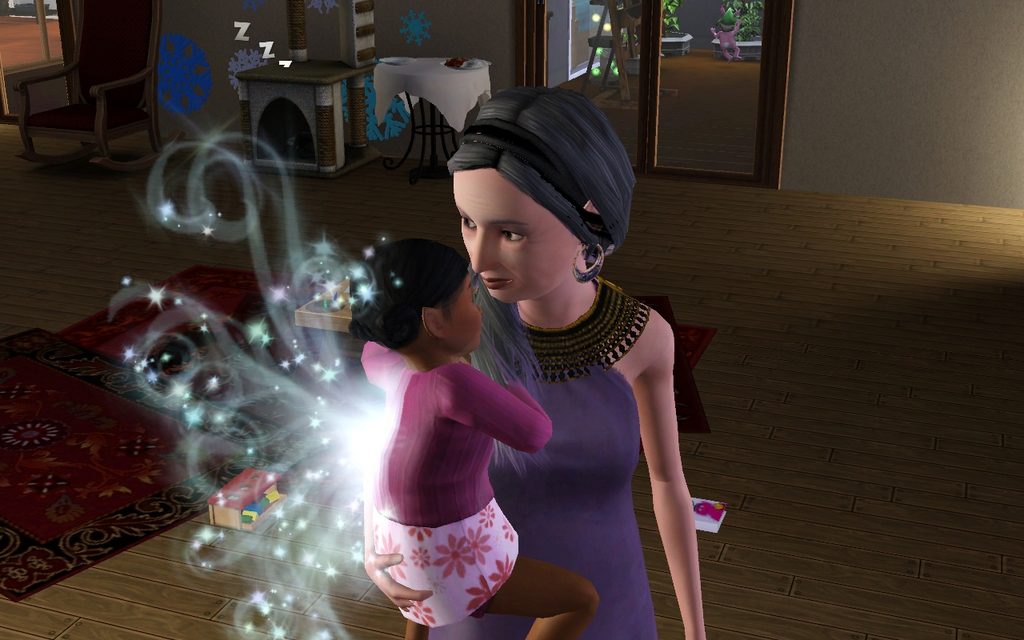 Violetta: I got my present a few days early. I even sparkles.
Amber is actually a good mum.
She keeps having the negative moodlet that comes with the disliking children trait, but she rolls wishes for Kisa all the time, like teaching her to talk.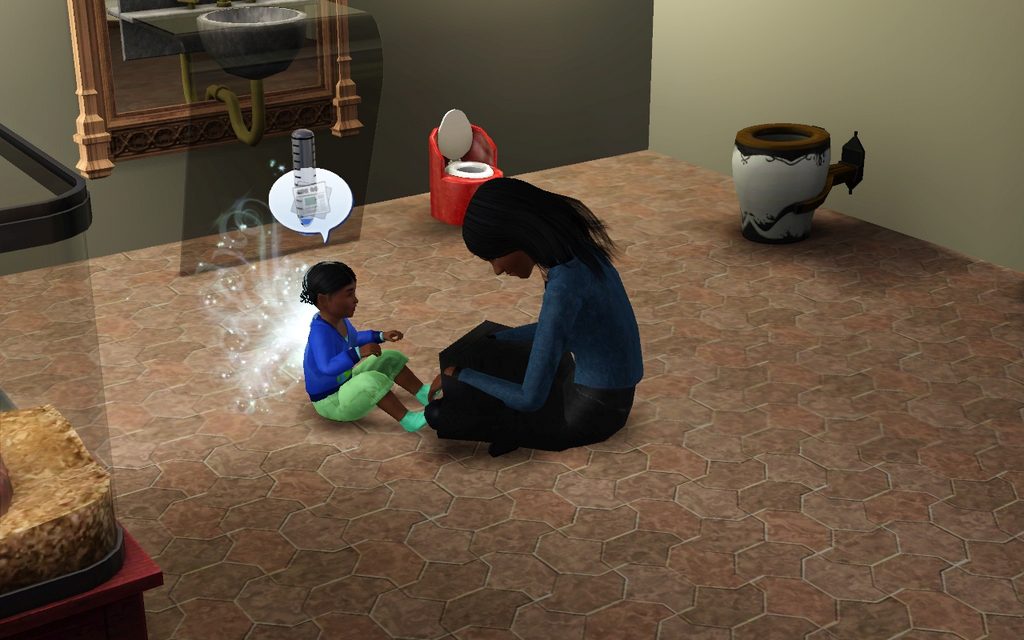 Even though she seems to regret it.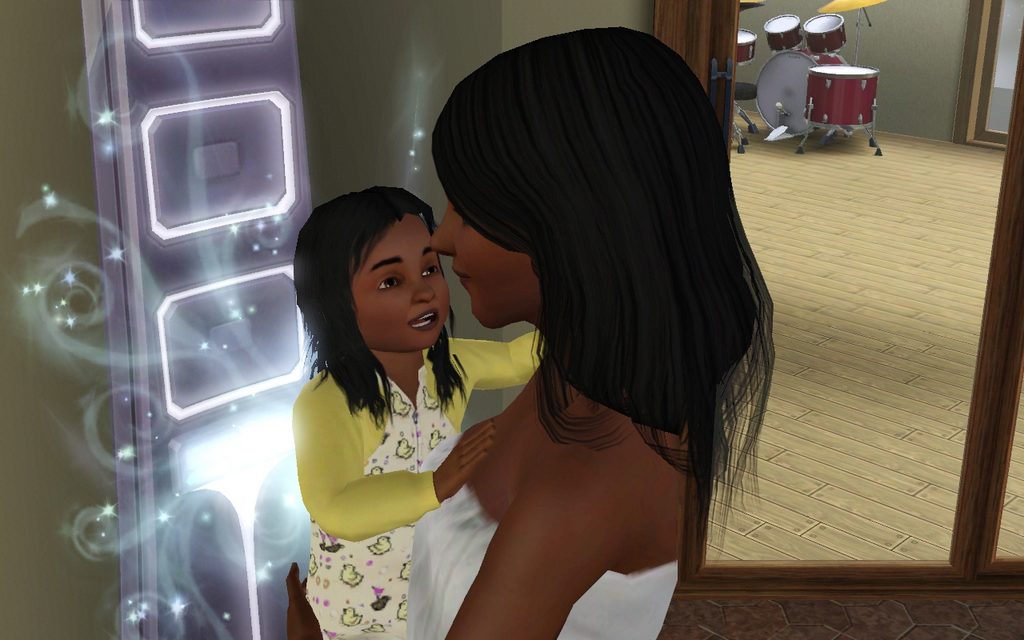 Mission complete! Kisa talks!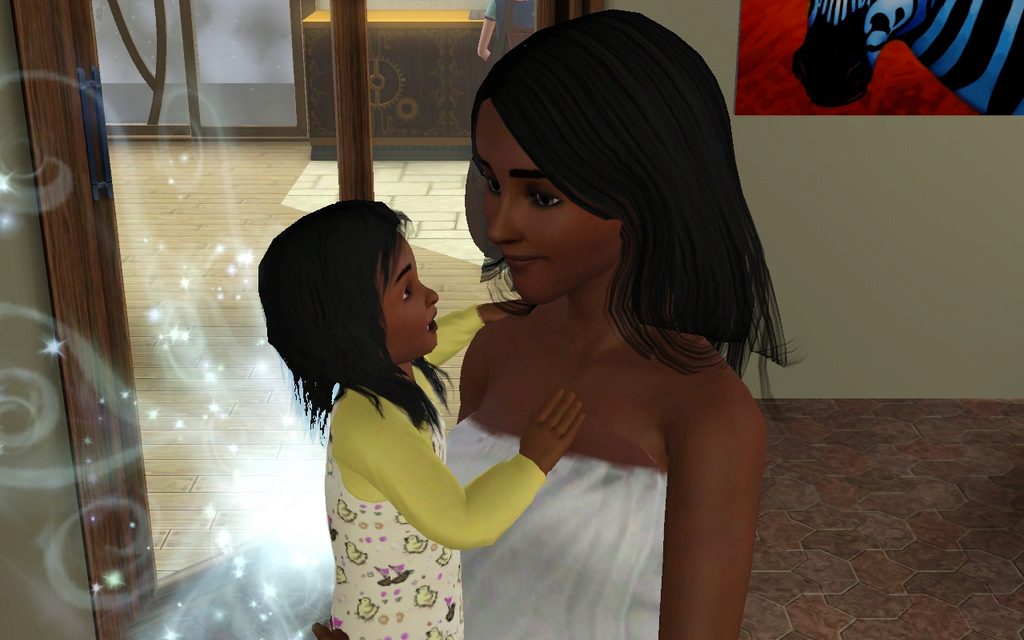 Someone stole Ambers clothes, while she was skinny dipping, but she doesn´t seem to care.
In a house full of family oriented and nurtering sims, Kisa is never alone.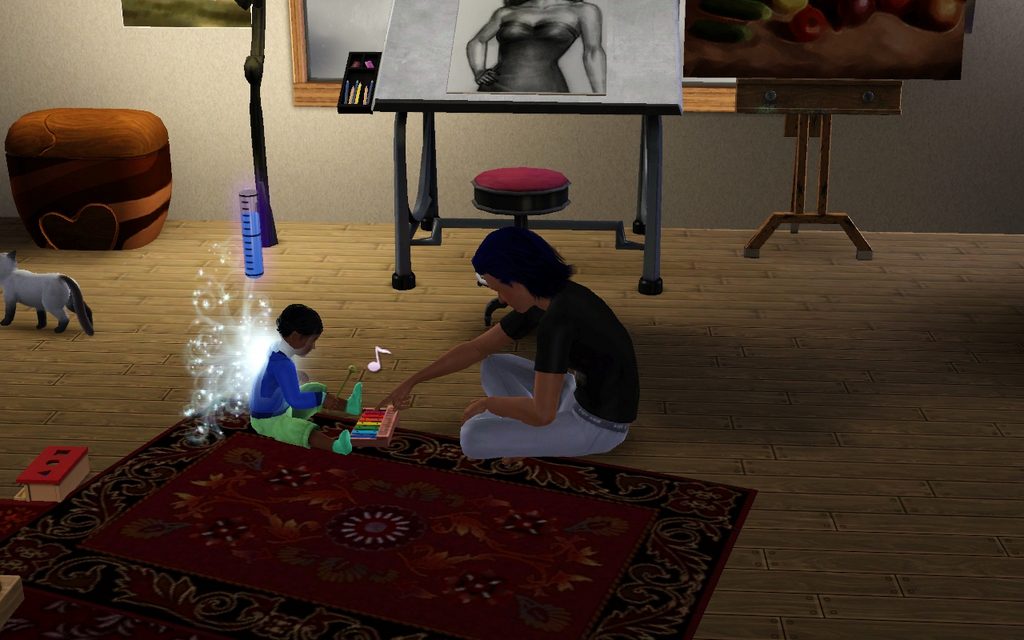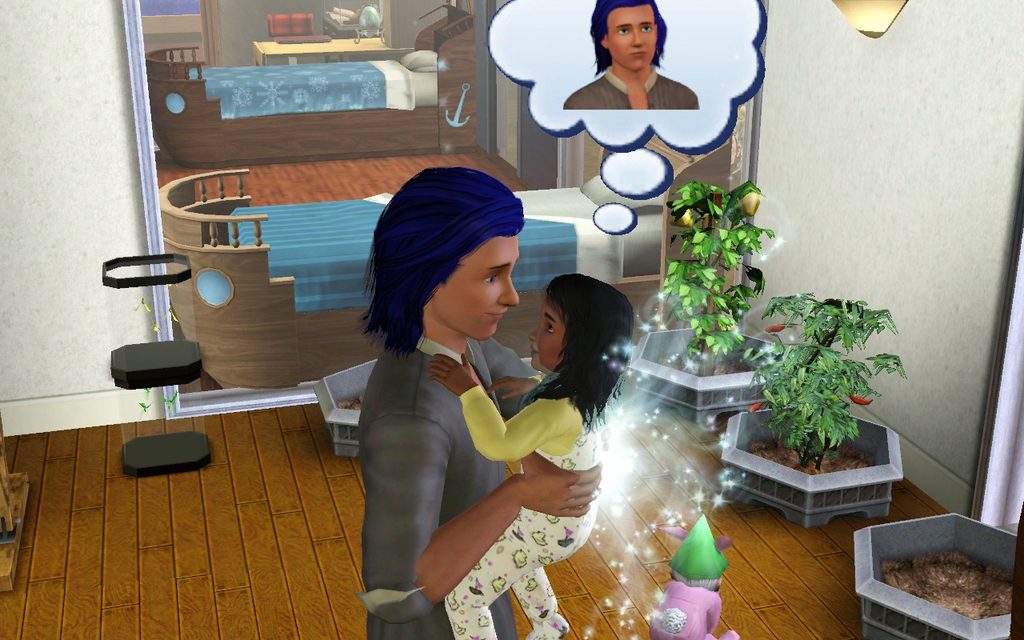 Joe has insane working hours at the hospital. But this is his day off.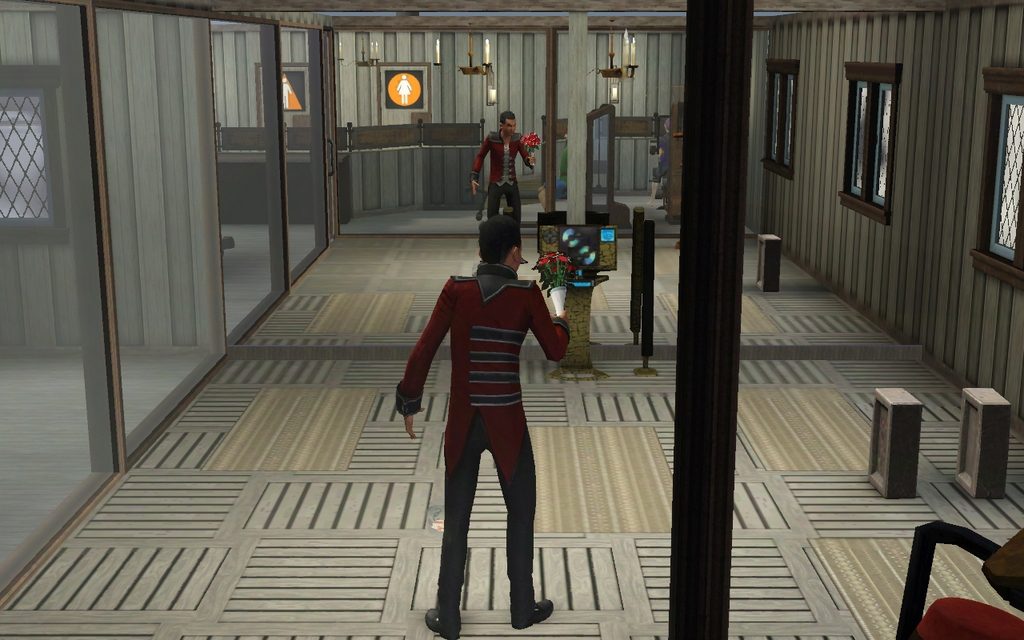 Nathan has to perform inside the gym, because it´s so cold and snowy outside.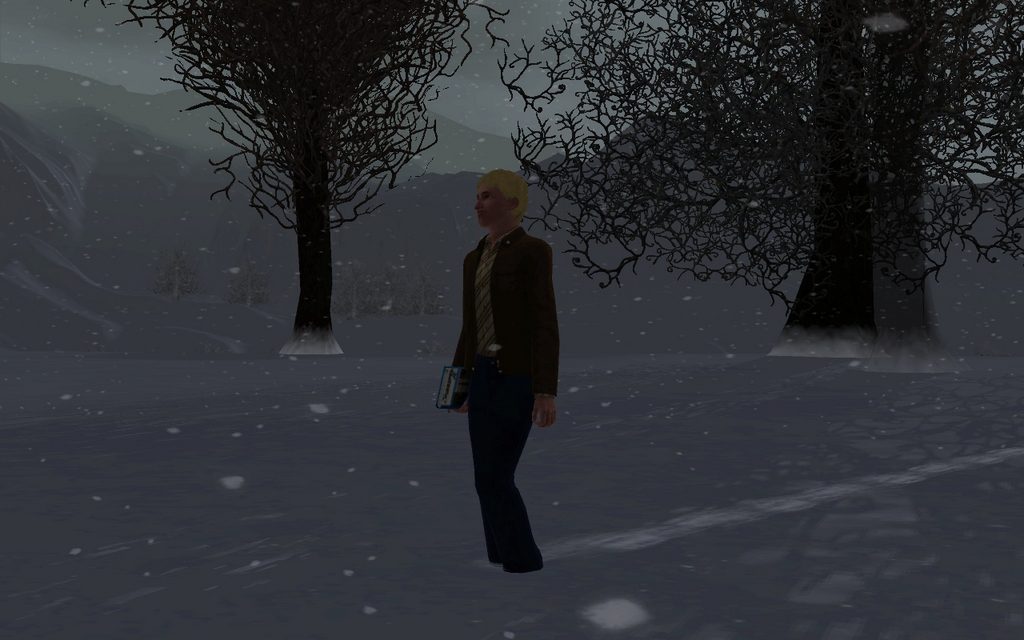 Steven doesn´t seem to care though.
(I really like this photo btw).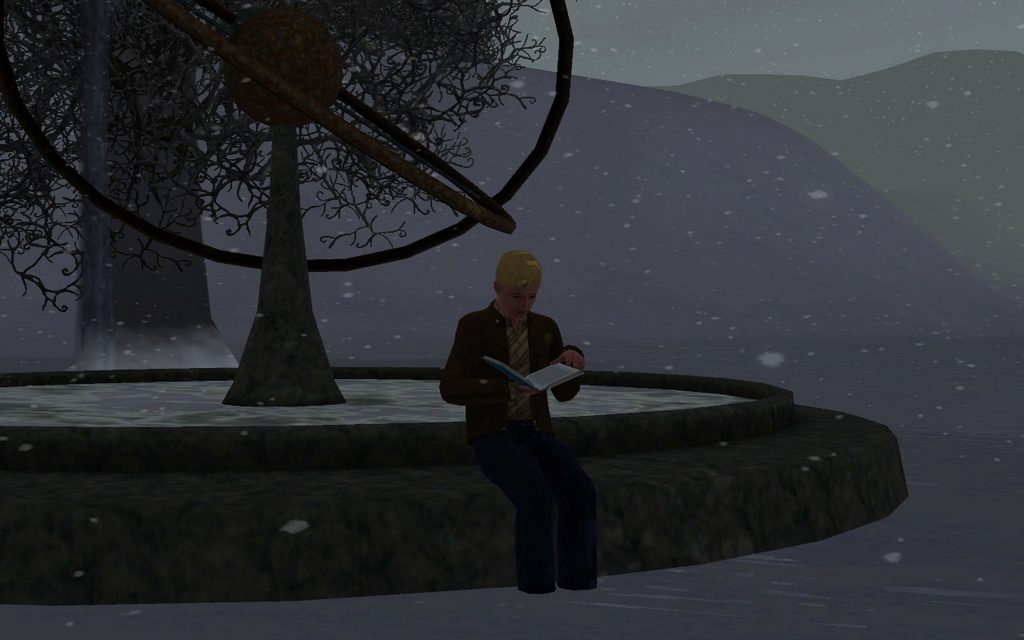 He can read everywhere.