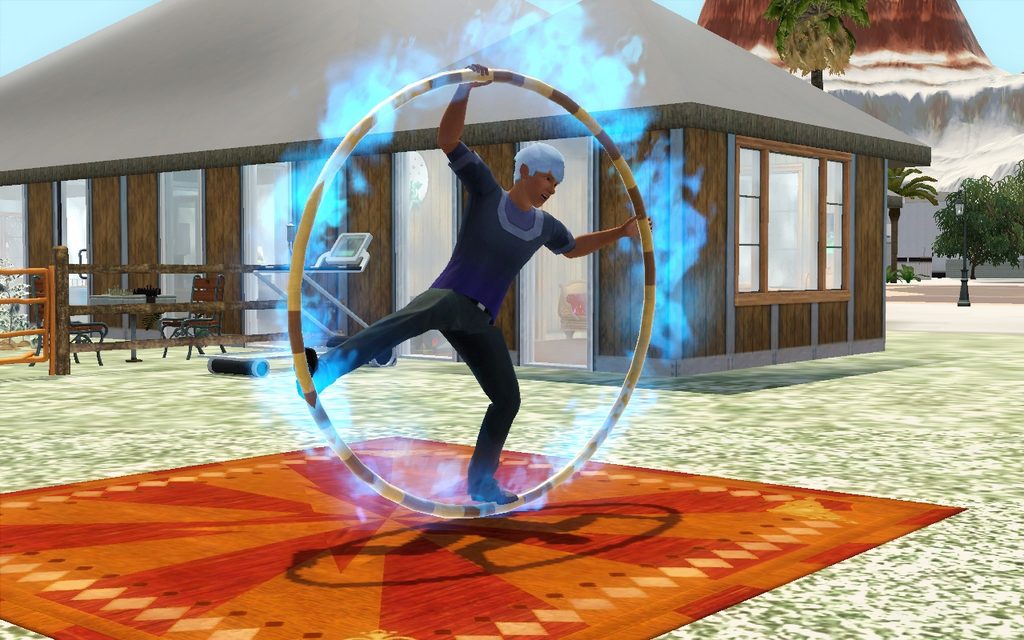 Jaron always has the coolest props.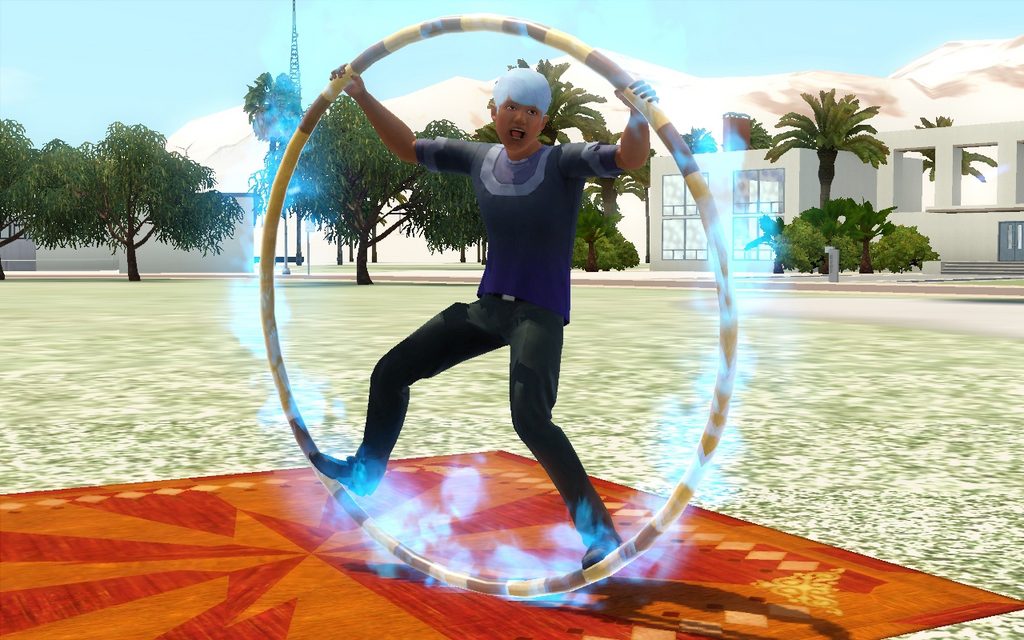 Jaron: That are not the props, that´s me!
… whatever you say.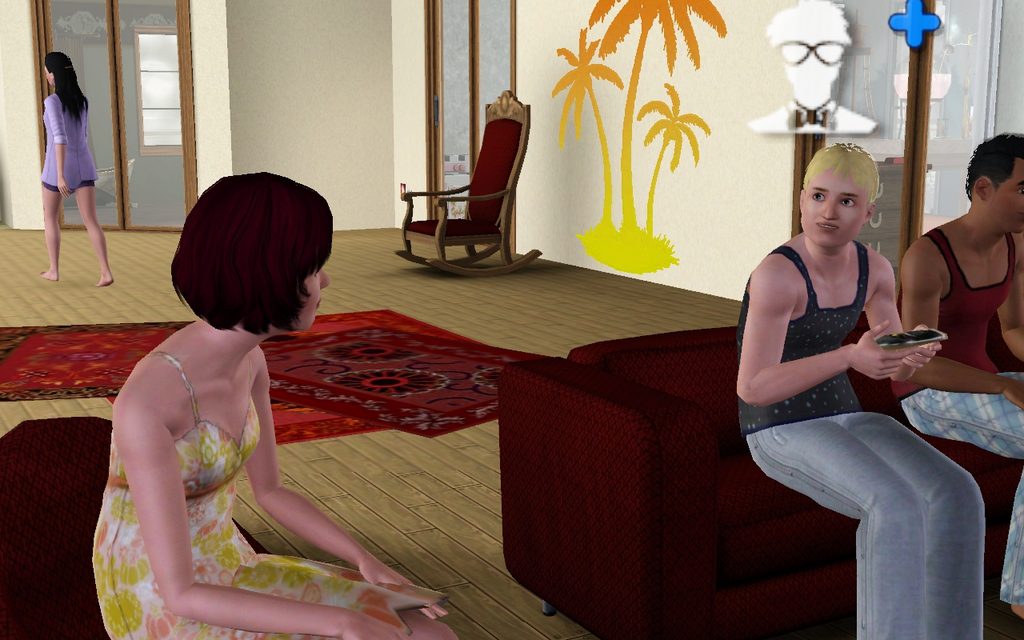 Those two became romantic interests at prom. So far, they don´t act on it at all.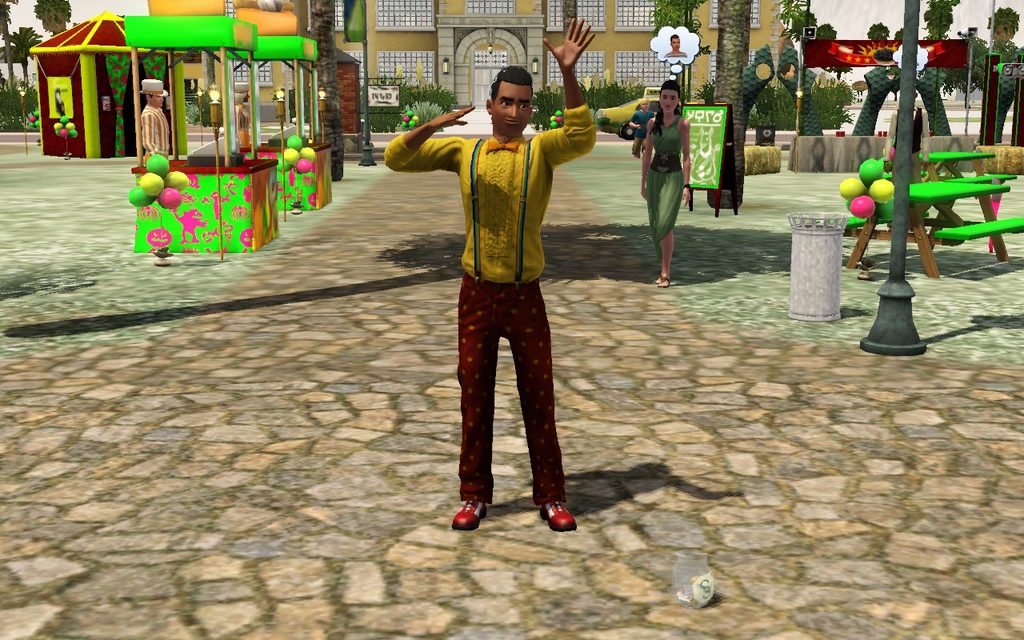 Nathan´s lifetime wish is to become a magician. Another one, I haven´t done before. That´s exciting!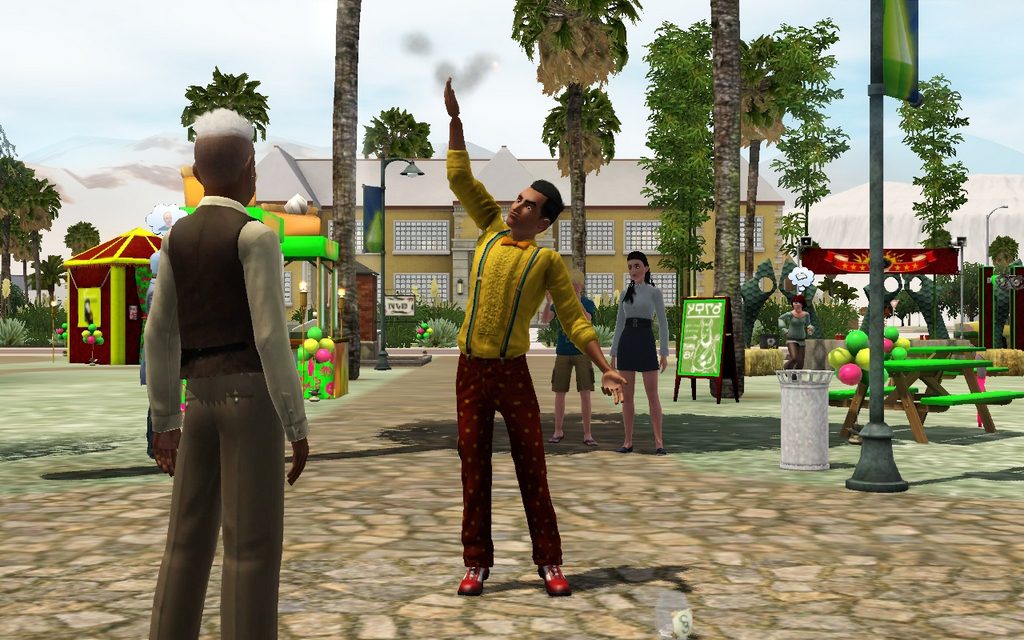 I sent the family for moral support, but he gathers a crowd all on his own.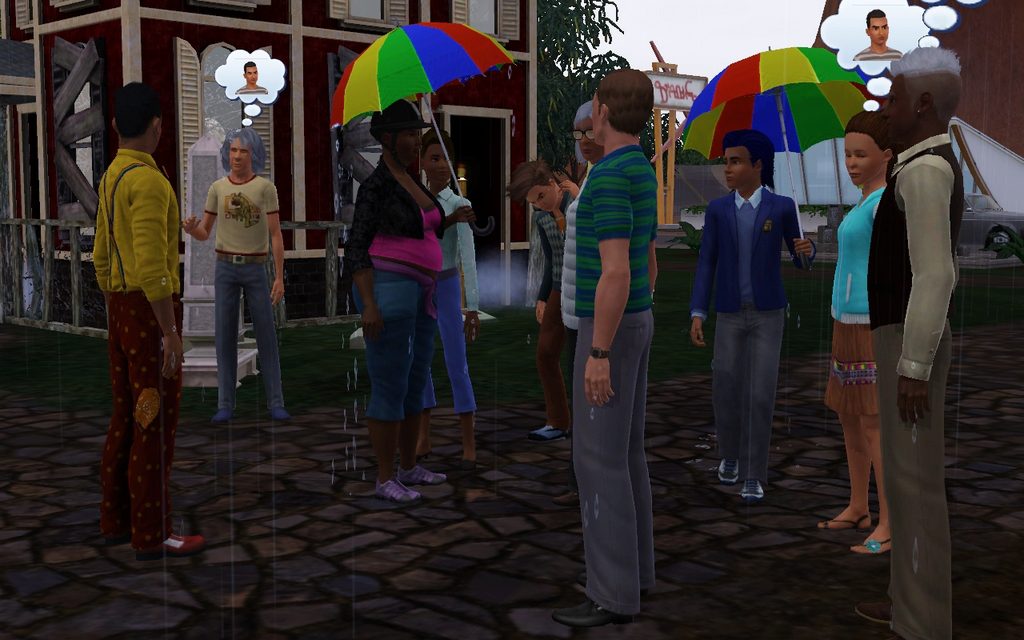 Including a paparazzi with a serious fashion problem.
This looks like something else, but it´s just a coin trick.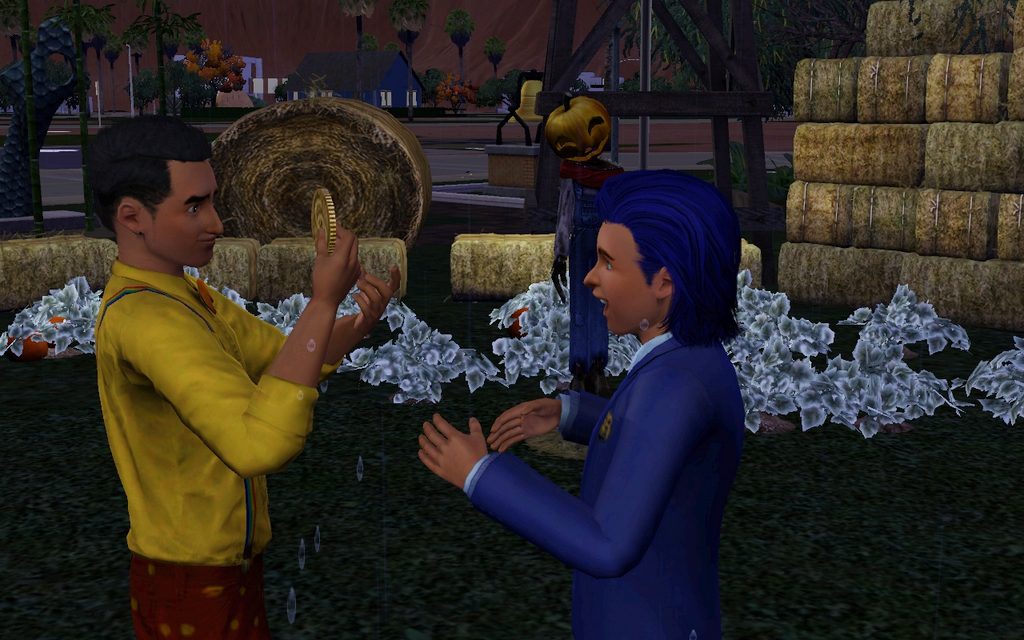 Success!
Joe grows up. He rolls great kisser. His lifetime wish is renaissance sim.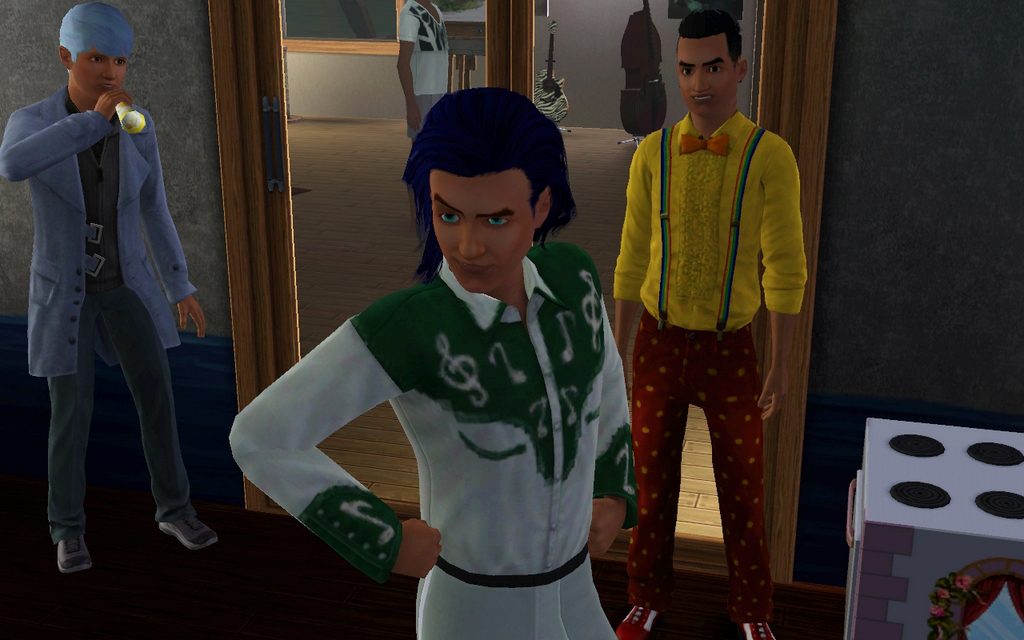 Not bad. Nathan certainly seems to think so.
And if Joe has a birhday, Steven has, too!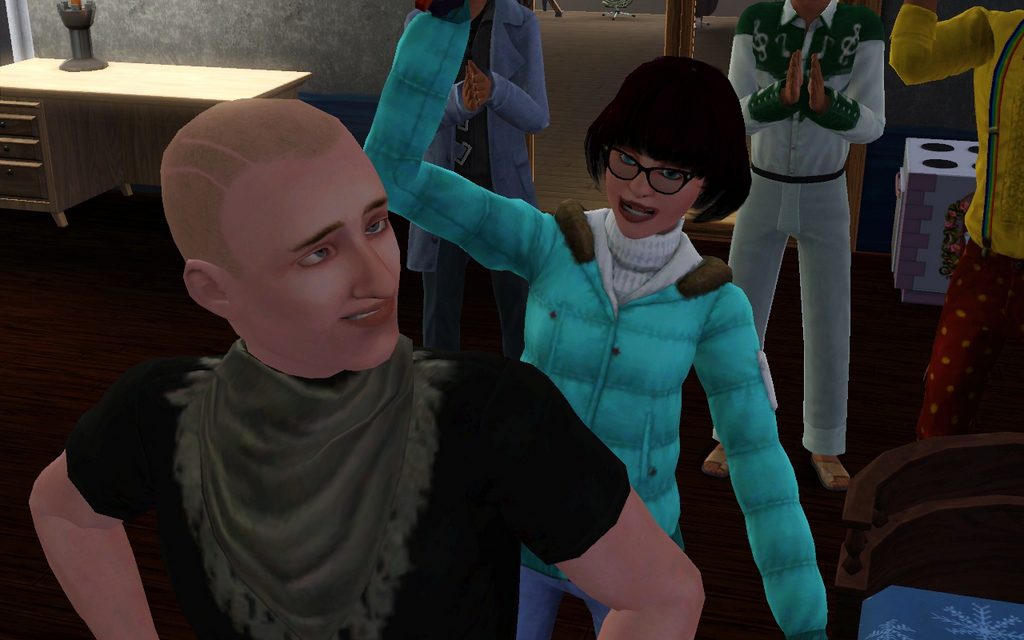 Steven: I liiiiiiike the hair.
No.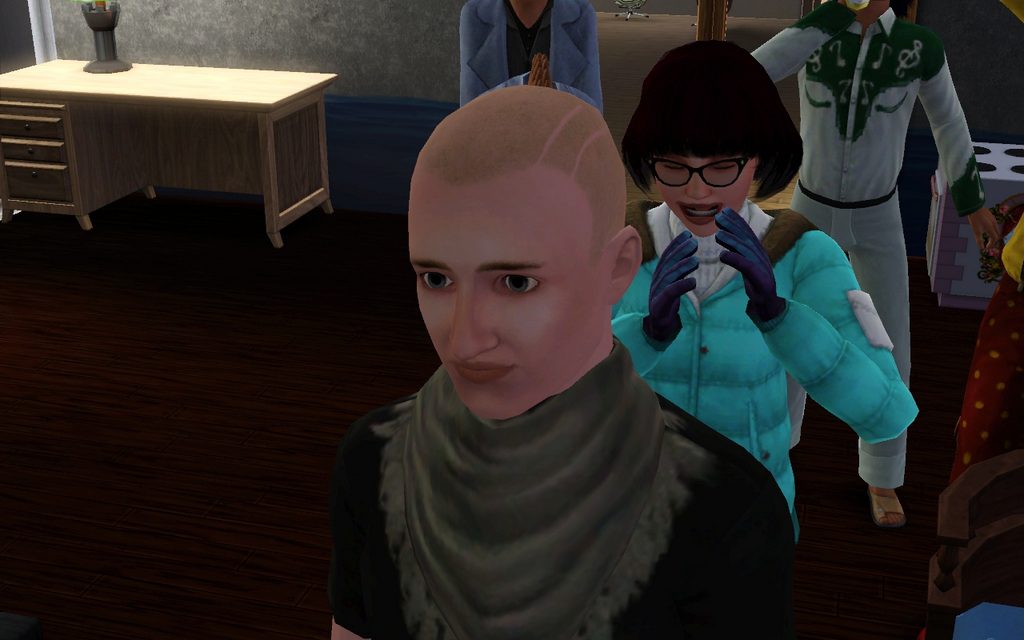 Steven: Drat.
He rolls virtuoso. His LTW is culinary librarian.
Following a sims graduation with added annoying colums and a bot fan.