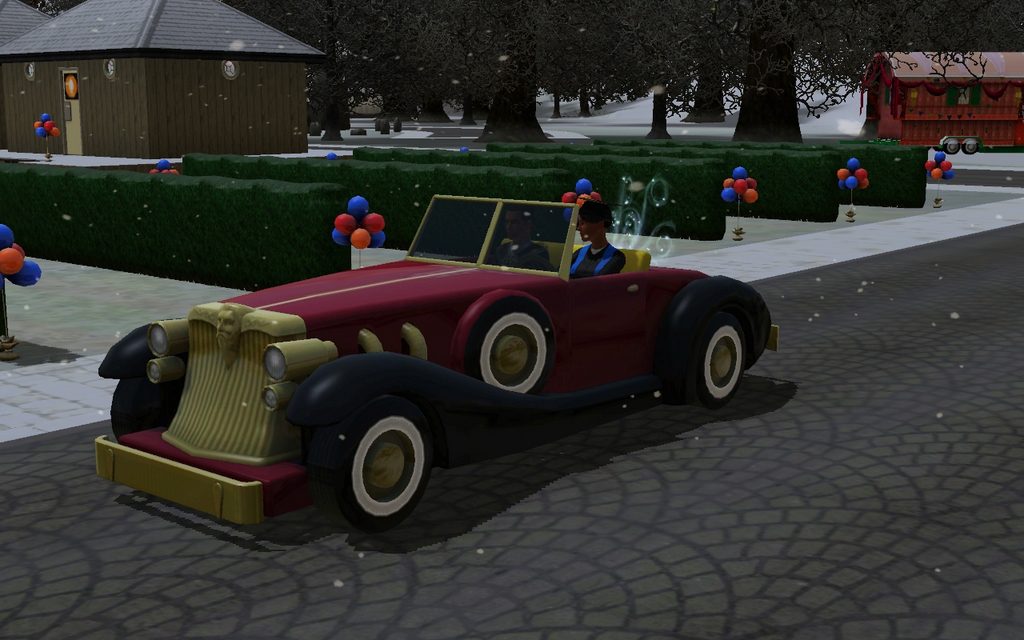 It´s Kisa´s graduation day! The whole family in one car!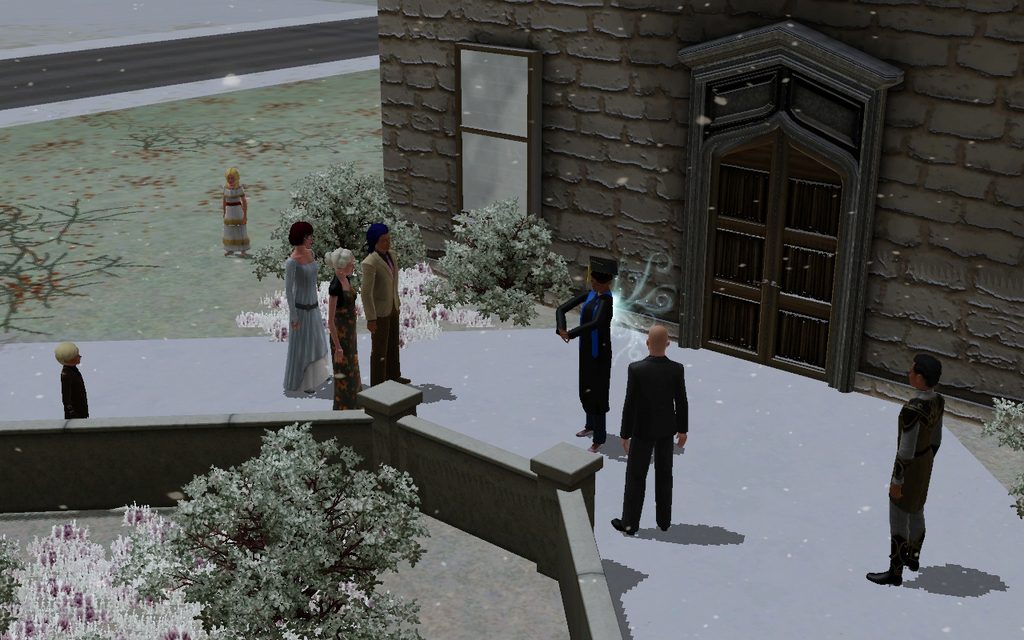 It takes ages.
Everyone is tired and hungry, when they emerge again.
Kisa tosses her diploma anyway. Once again, I forgot, what she was most likely to do in her life. Bad simmer.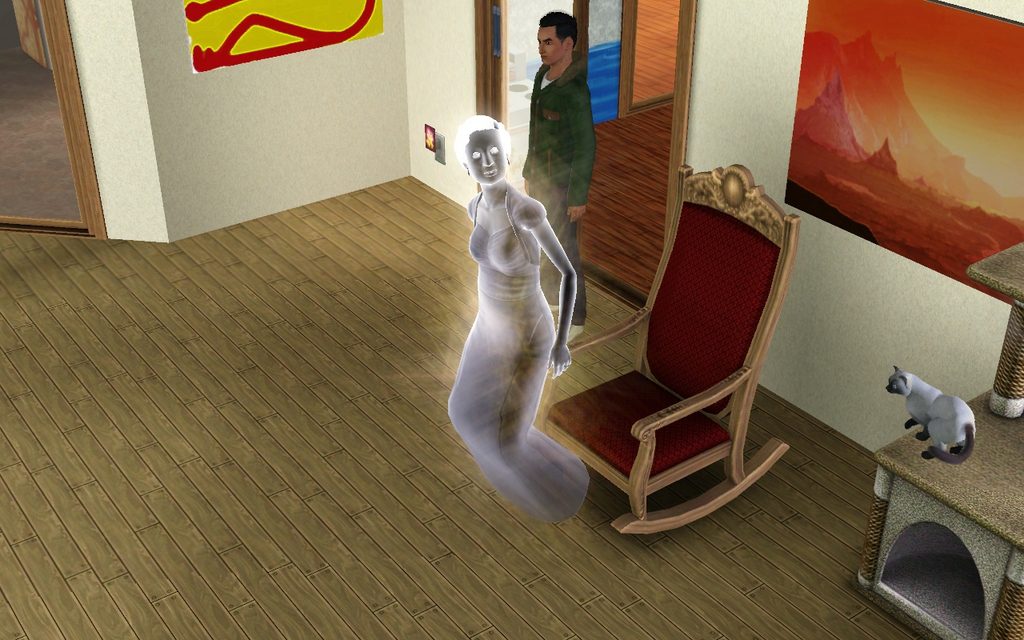 Violetta takes a nap in the rocking chair. And then…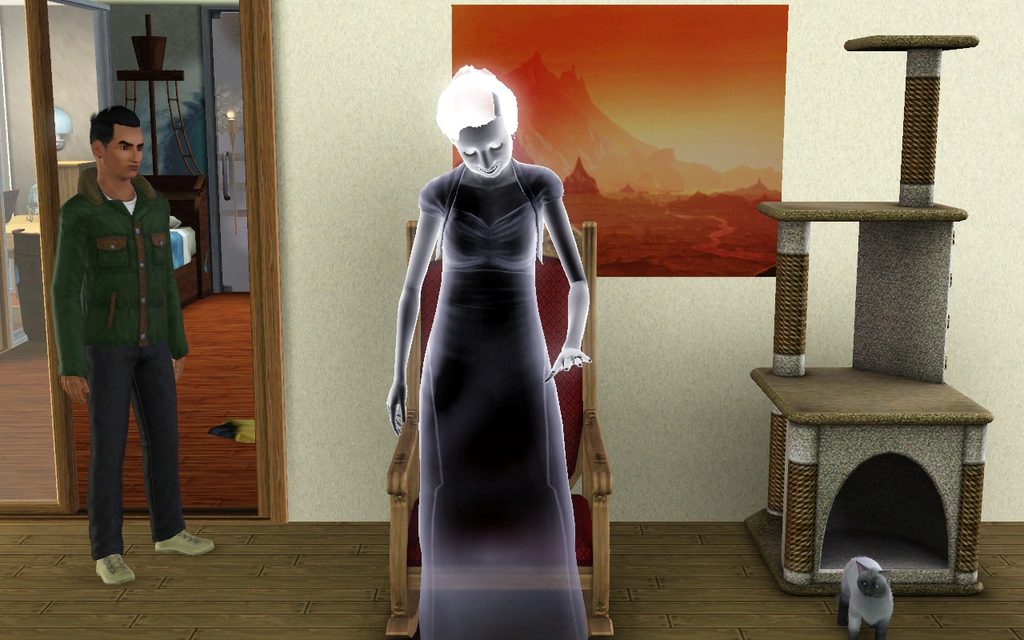 Violetta: Hey, I´m see-through. Cool.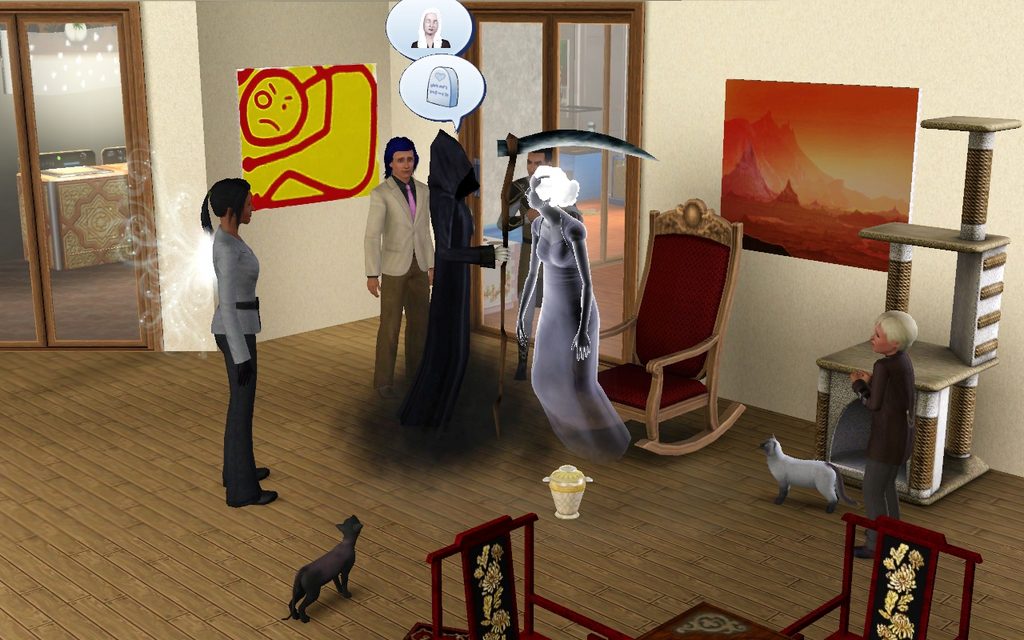 No routing problems for Grimmi this time.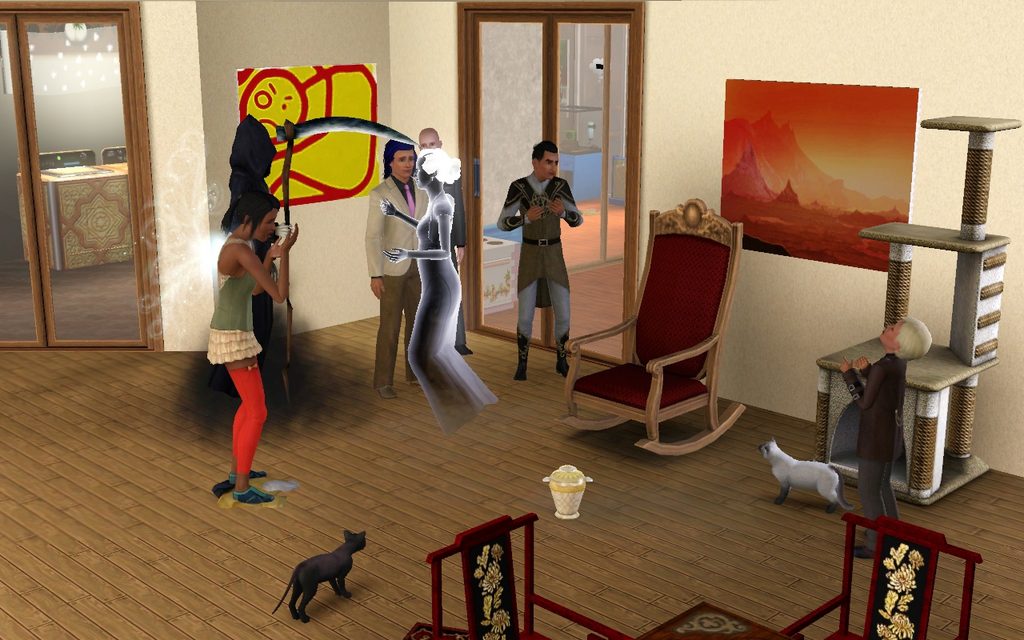 Kisa is so distraught, she changes into an outfit, I definitley did not design for her.
Violetta is ready, though.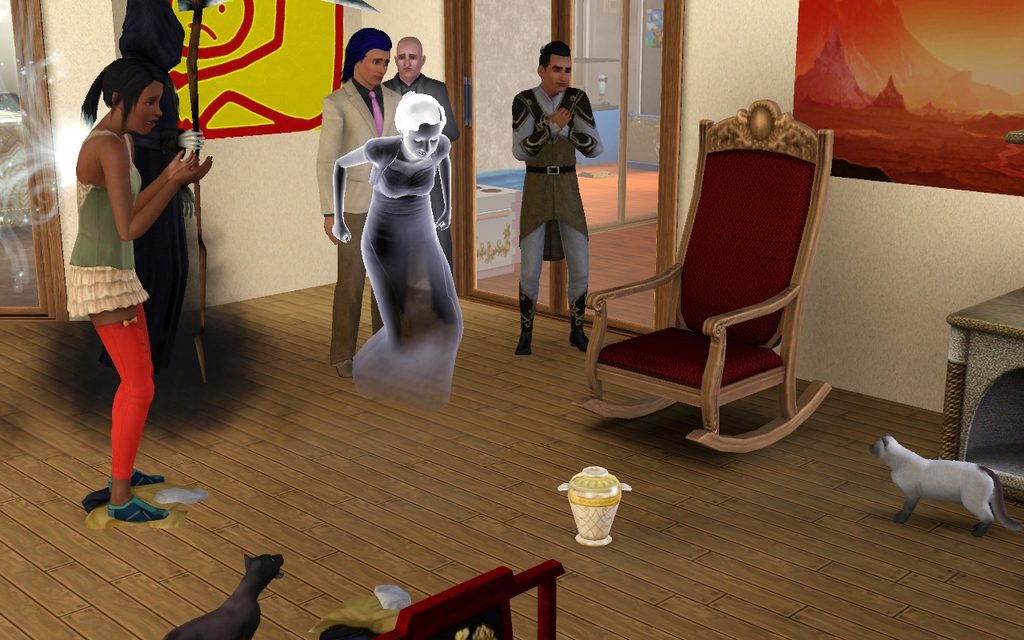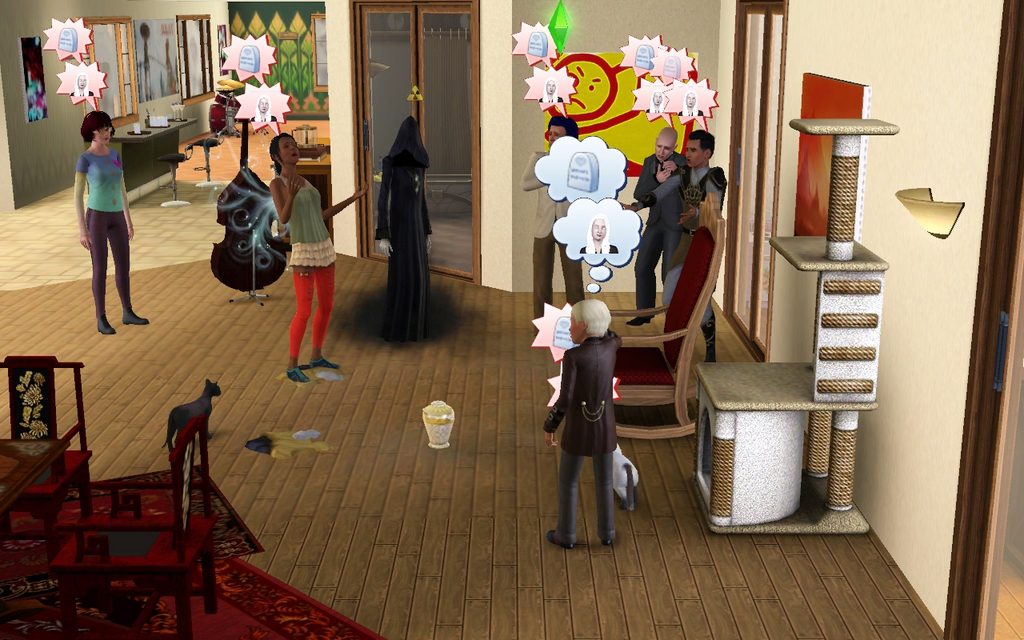 And then Sybil did something, and I MISSED IT! Gah.
Anyway, look, who´s back!
Violetta: Ooh, I don´t feel so good…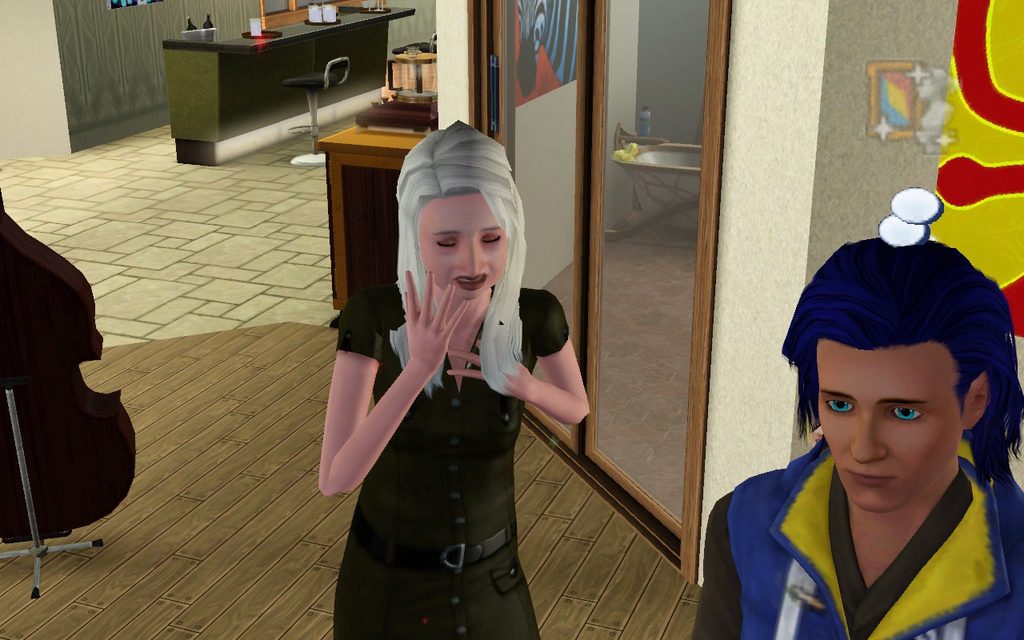 Violetta: Wait, what?
Violetta: I´m… I´m alive!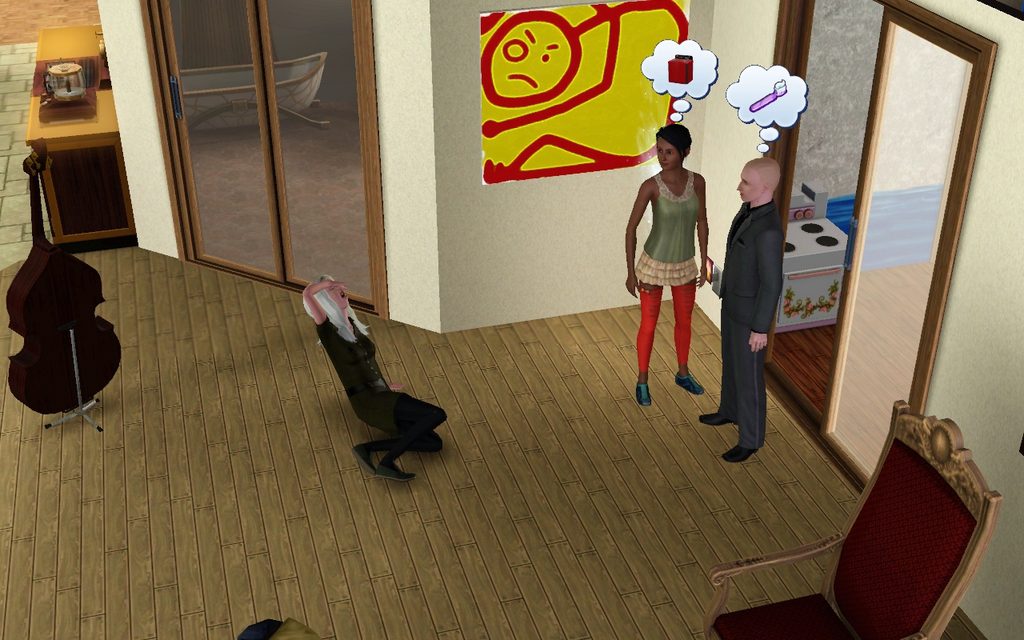 She then promptly faints.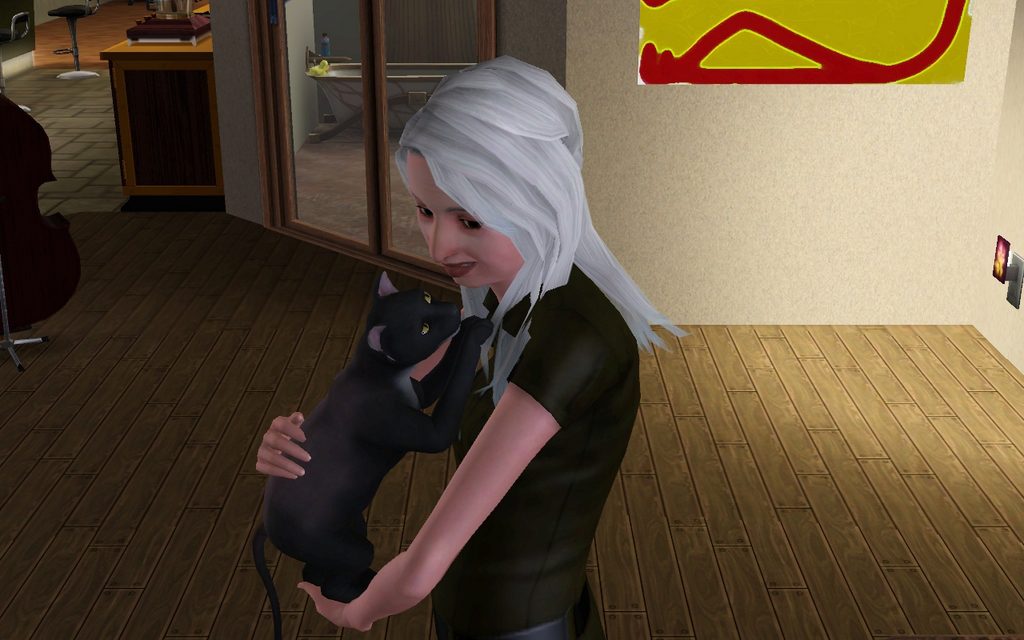 When she recovers, she consoles the cats. First Susan…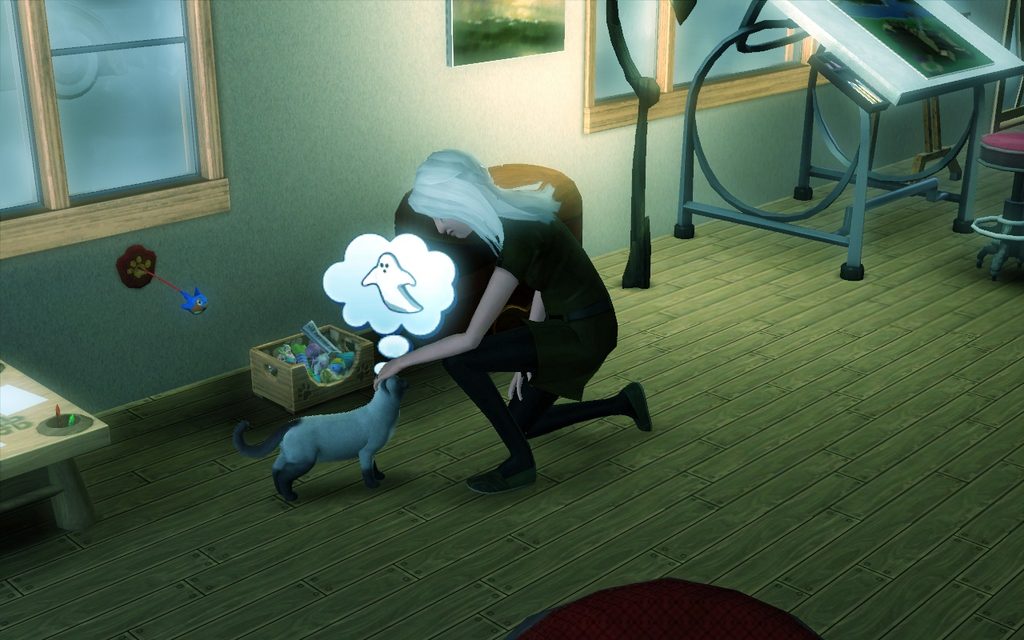 …than the heroine of the day!
Sybil: You were a ghost!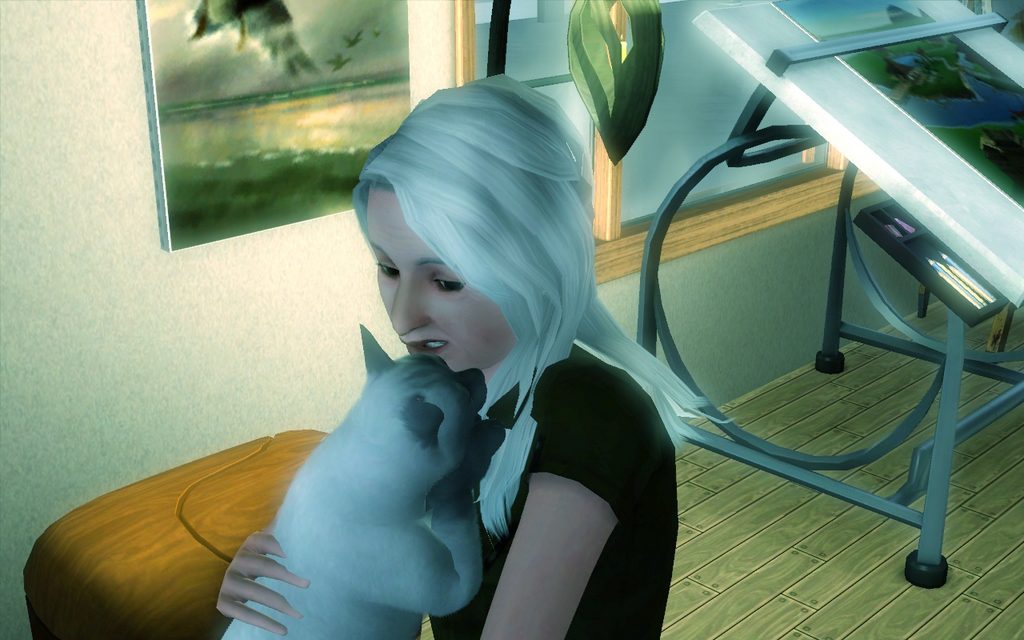 Violetta: Thanks to you, I´m not!
After all the commotion, Steven tries to get back at Nathan.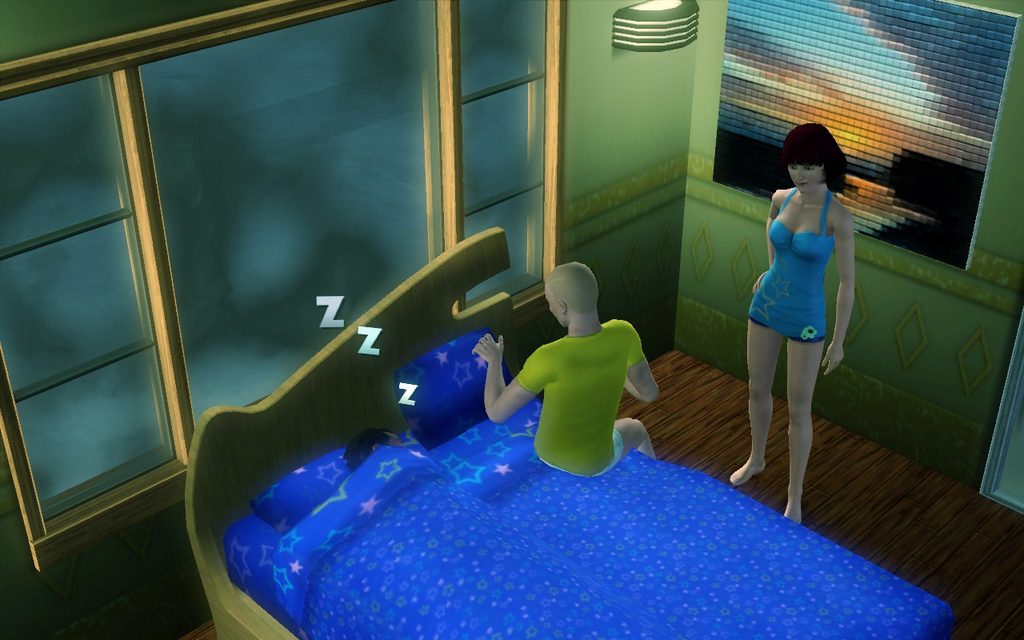 Star is having nothing of it, though.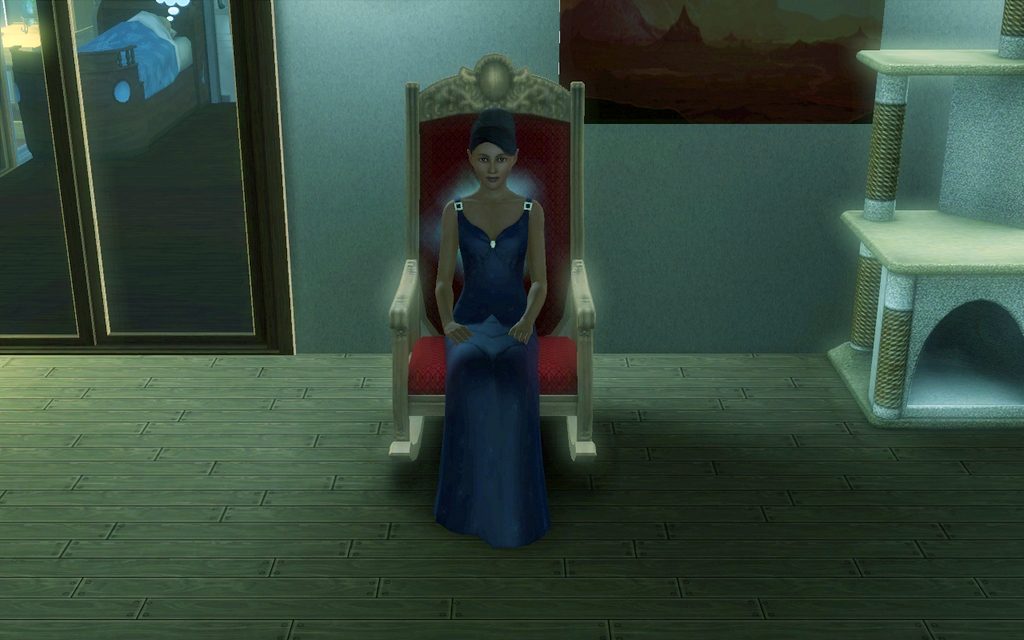 I forgot to mention, Kisa rolled supernatural-fan as her last trait. She now gets all loopy under the full moon.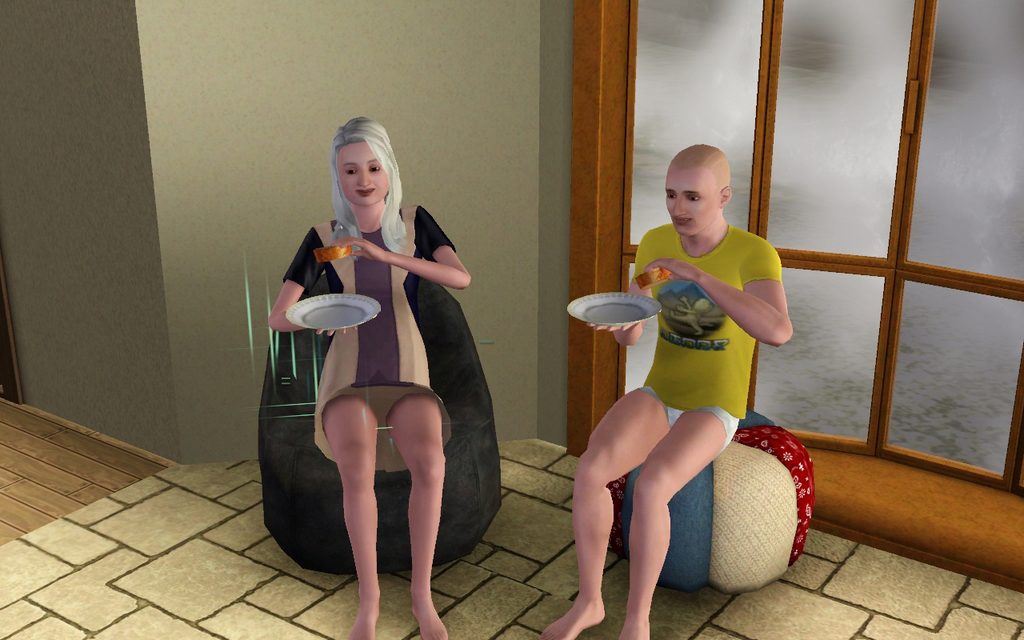 Violetta: Breakfast is so much better, when you died!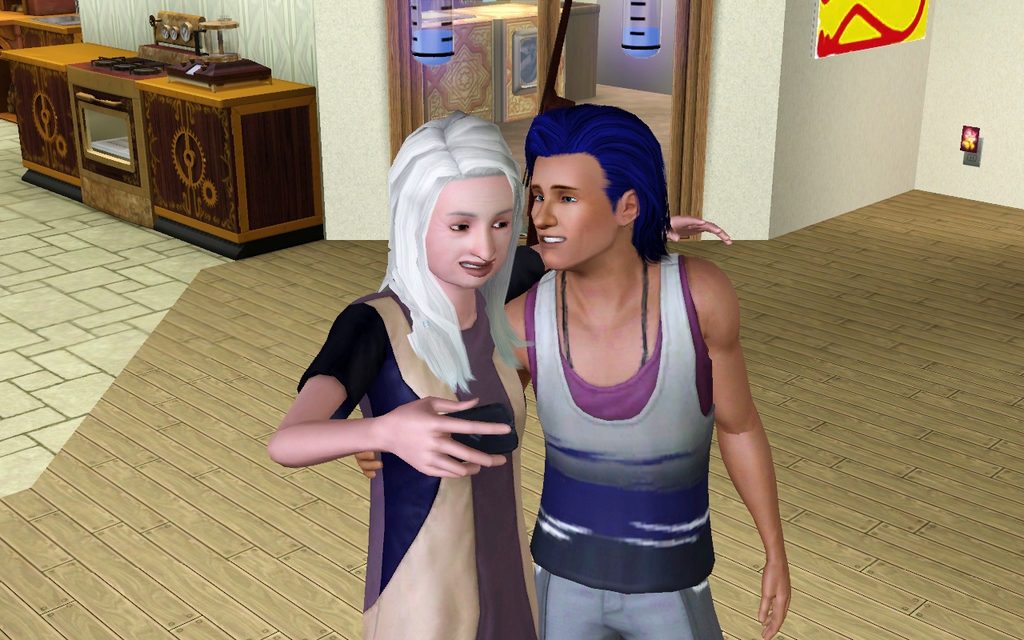 I watched her like a hawk.
She takes a lot of fotos with other people…
… wants to play a game…
… has a sneaky rendezvous with her dead husband in the treehouse..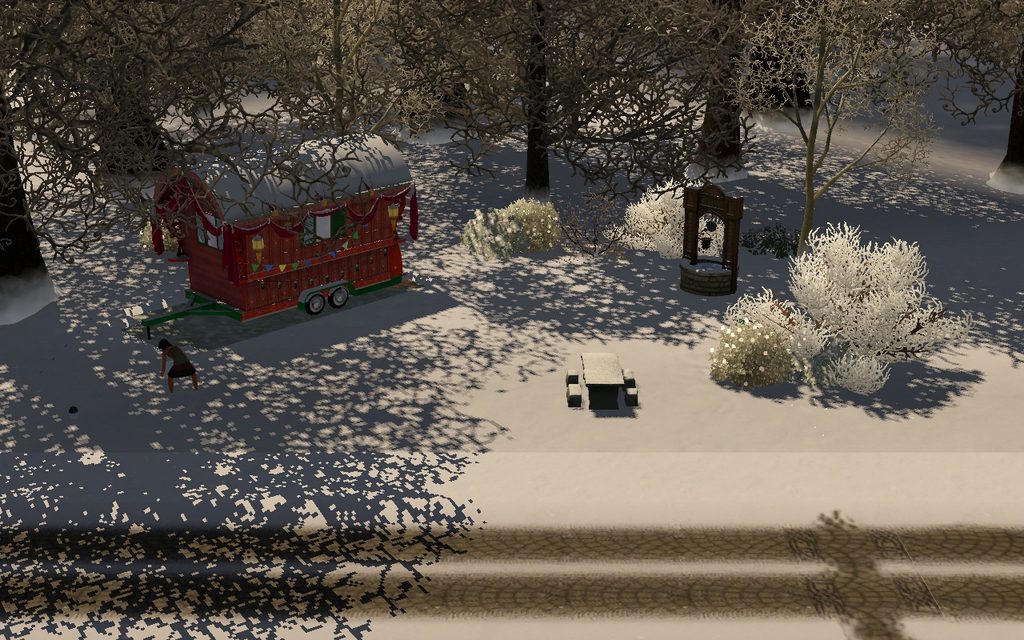 … visits the fortuneteller…
(I had to build the lot to fullfil this wish. Dragon valley is pretty, but you have to add all the extra lots.)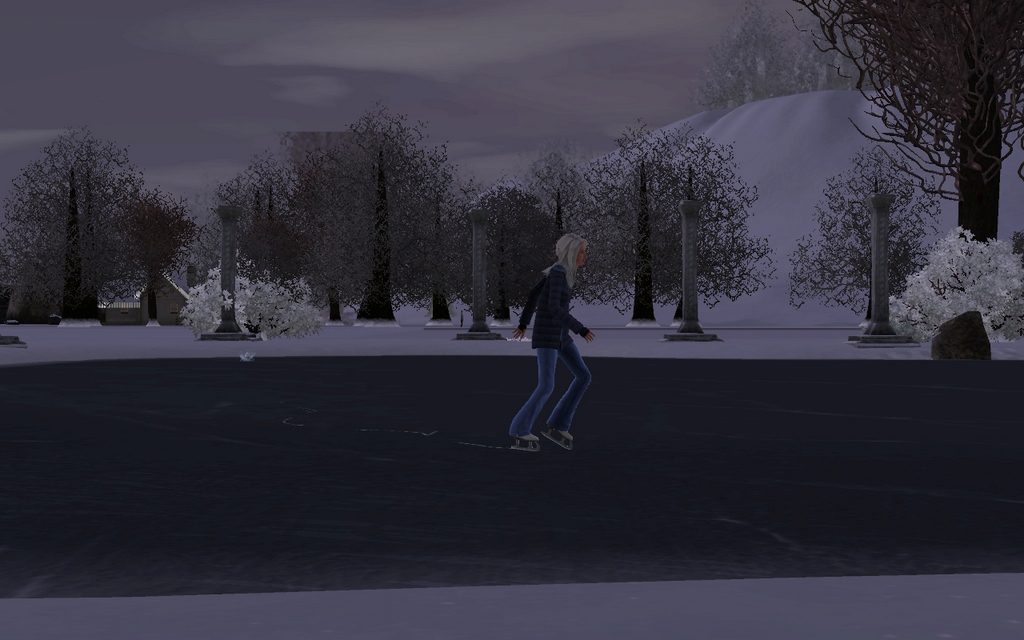 … skates on a frozen pond…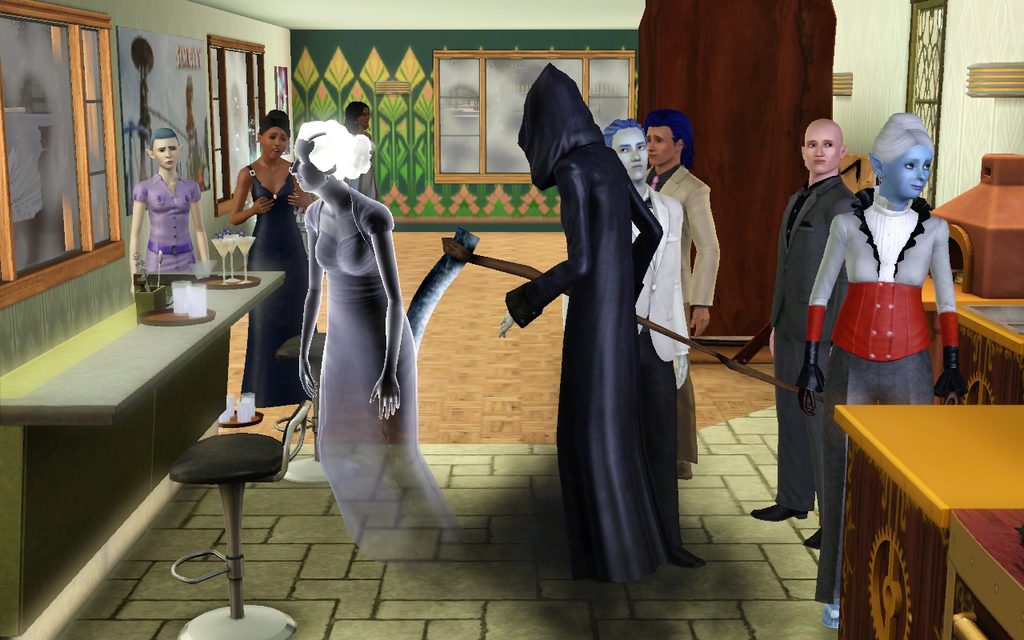 … and dies again on Pauline´s birthday party, two days later. The poor girl has the worst luck with her birthdays.
A lot more audience this time.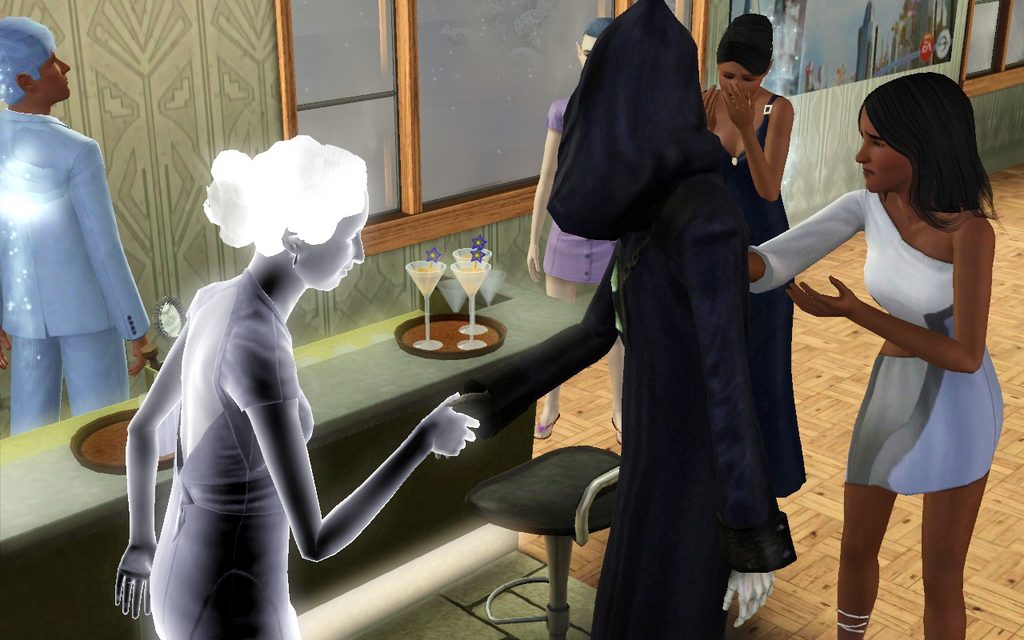 Again, she accepts her fate with grace.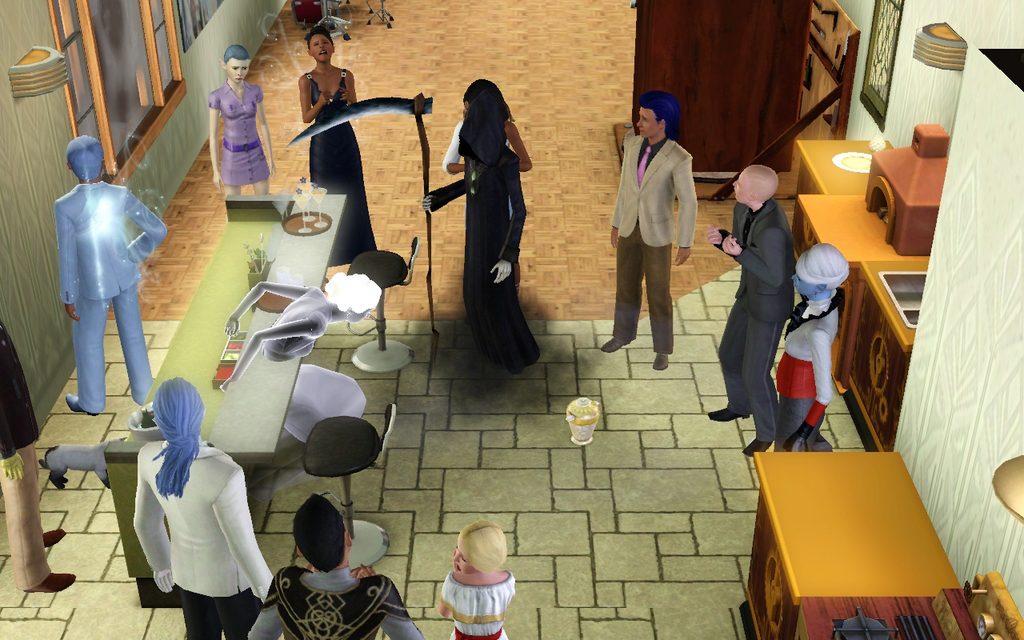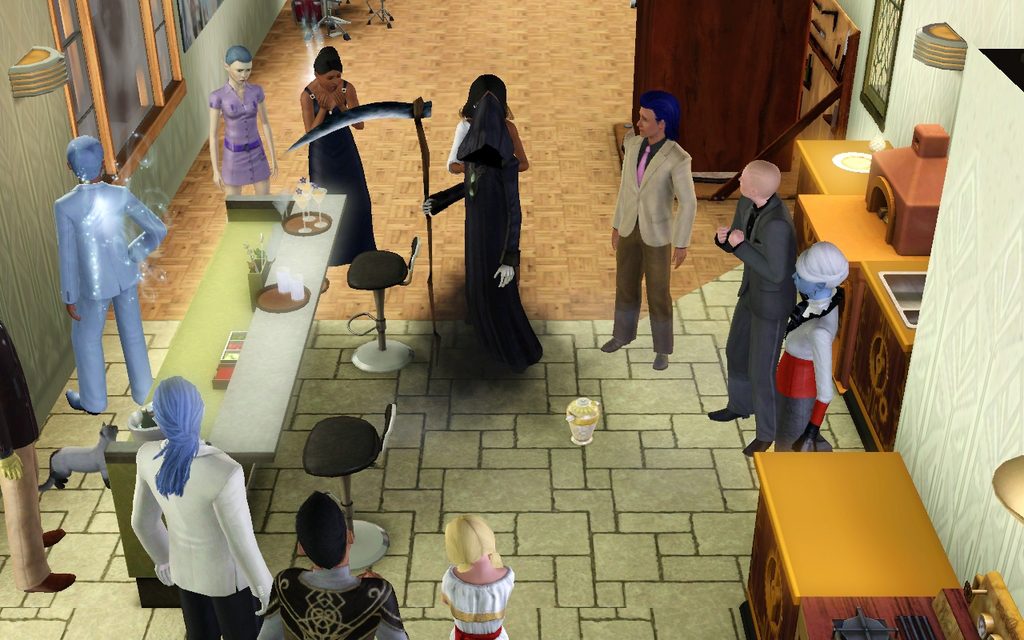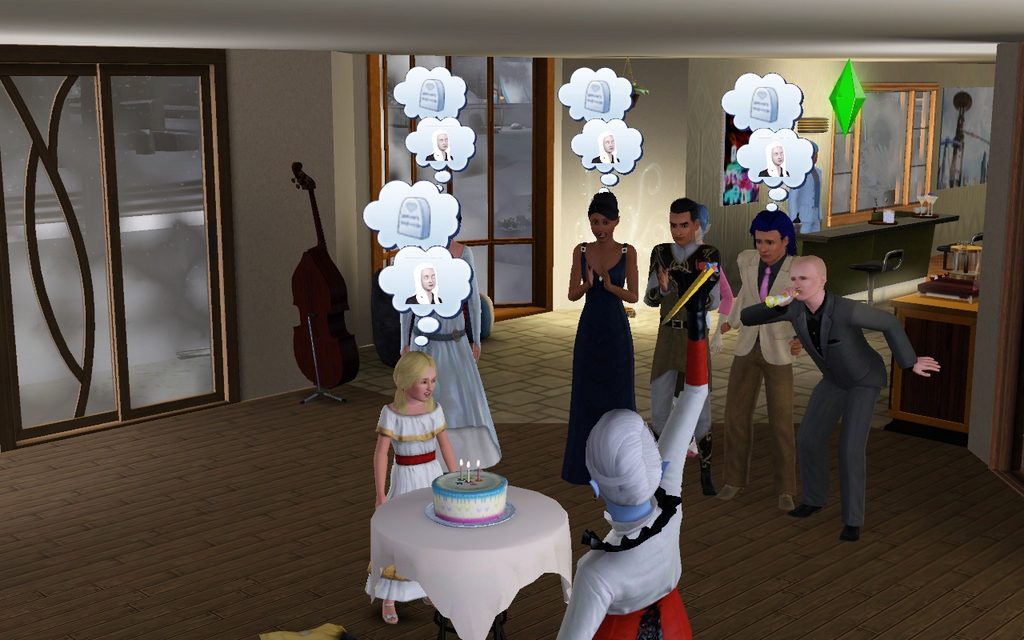 We still have a birthday to celebrate.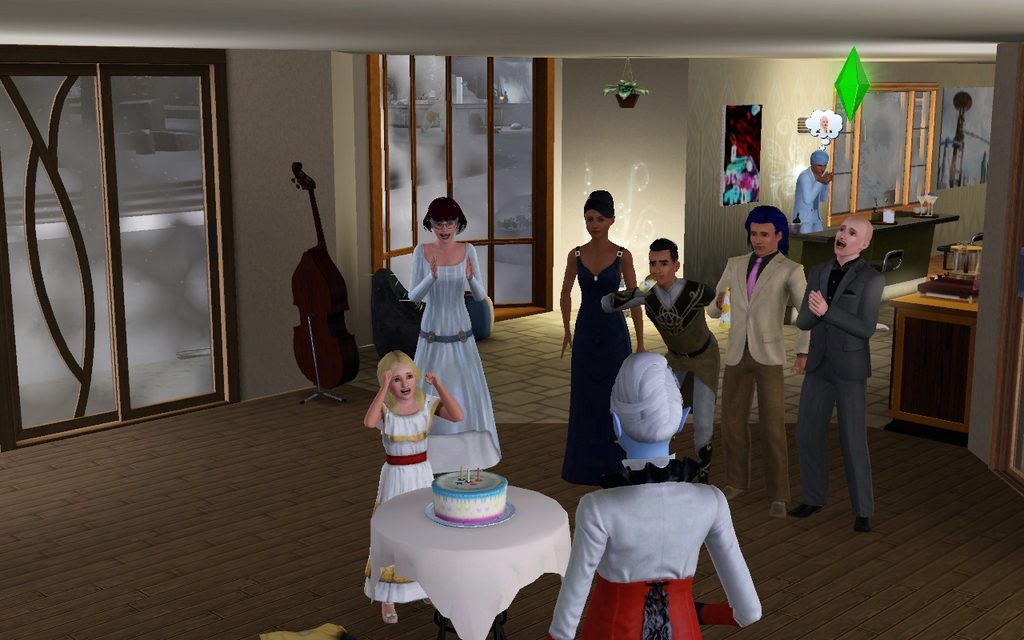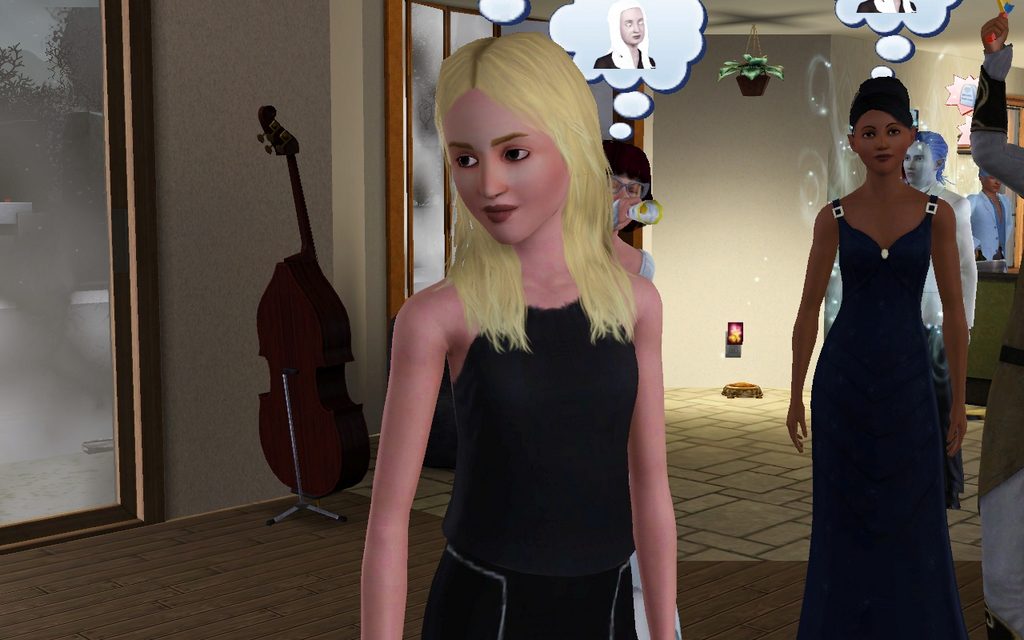 Pauline rolled vegetarian.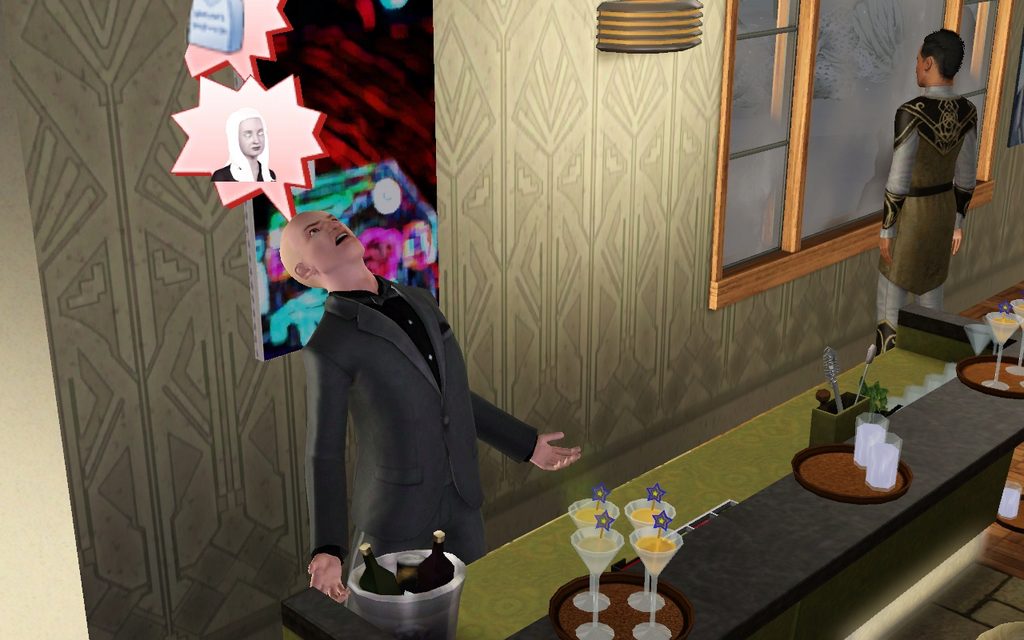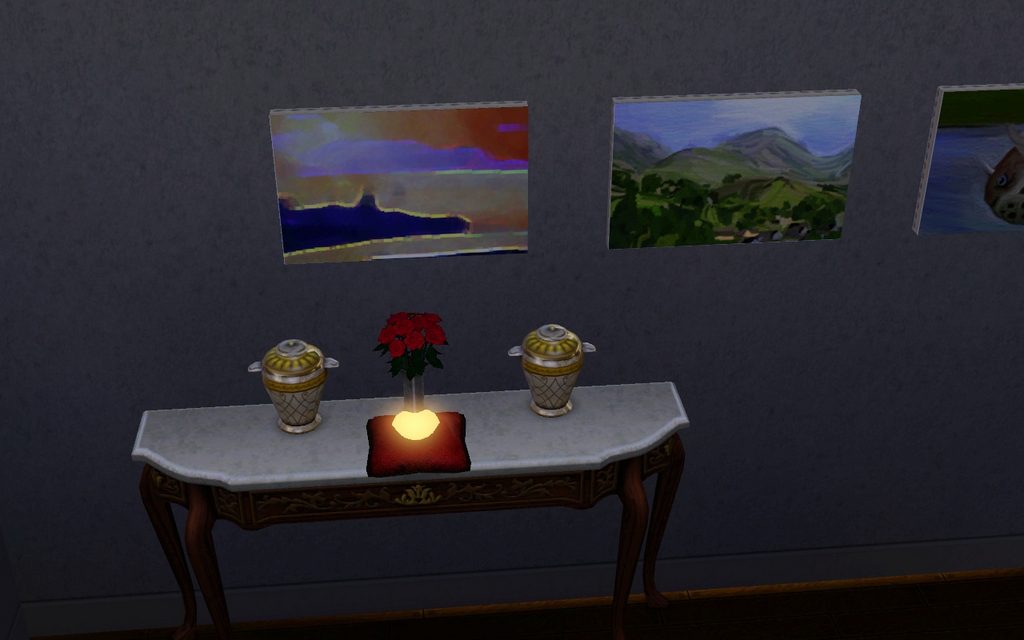 I think, I will make a proper graveyard in the future. For now, they stay like this.
Goodbye Violetta.