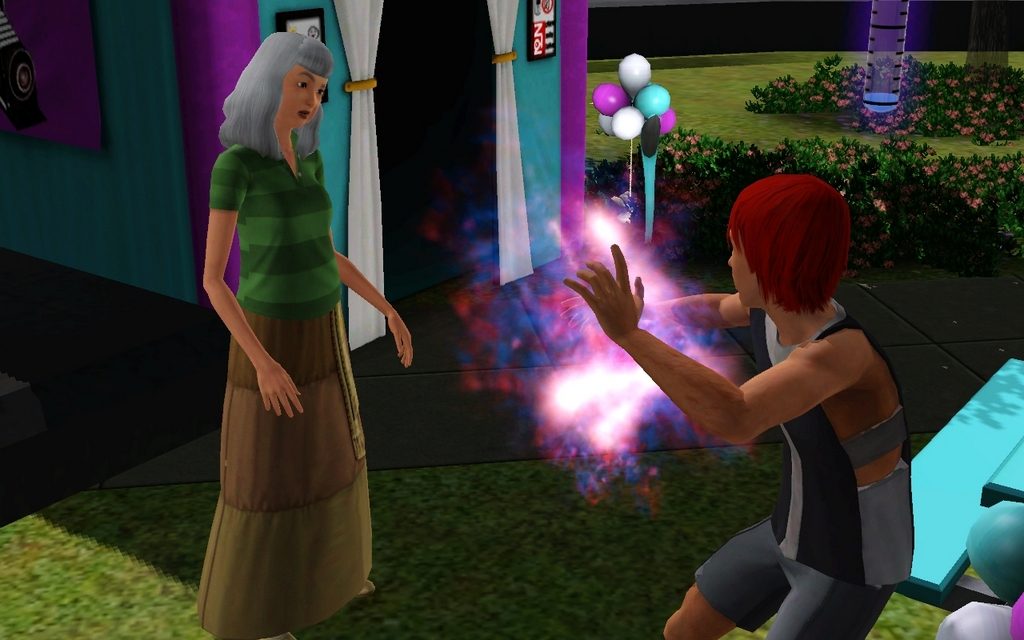 So it´s time to begin working on that LWT.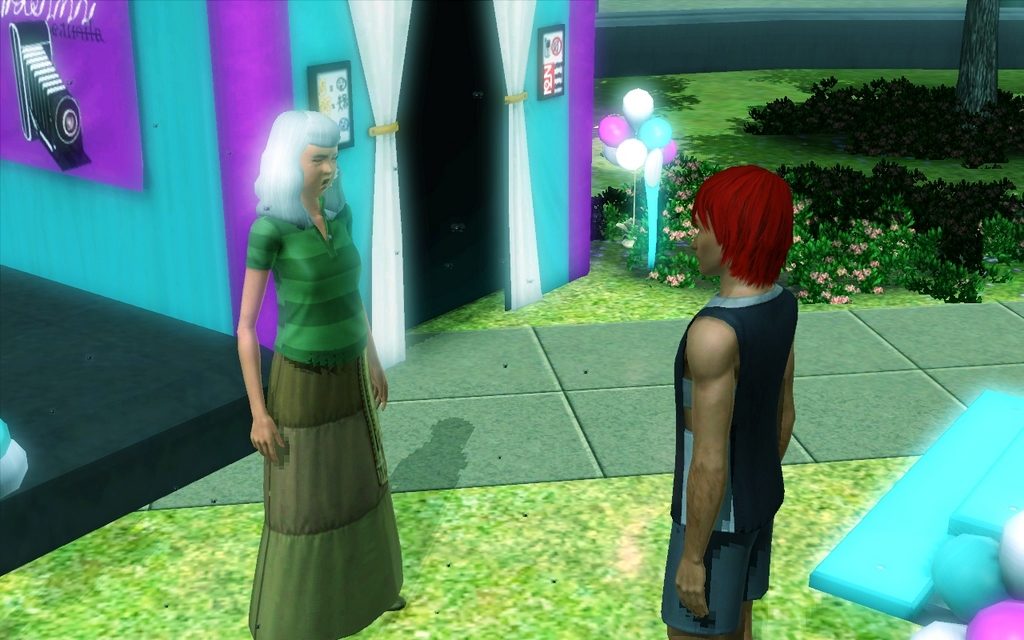 First a pestilence curse, made worse by sudden fullmoon lighing.
Then a sunlight charm.
Well, she´s happy, but it doesn´t count. Does someone other have to do the damage? He blasts a zombie next and that does count as a healing. Okay.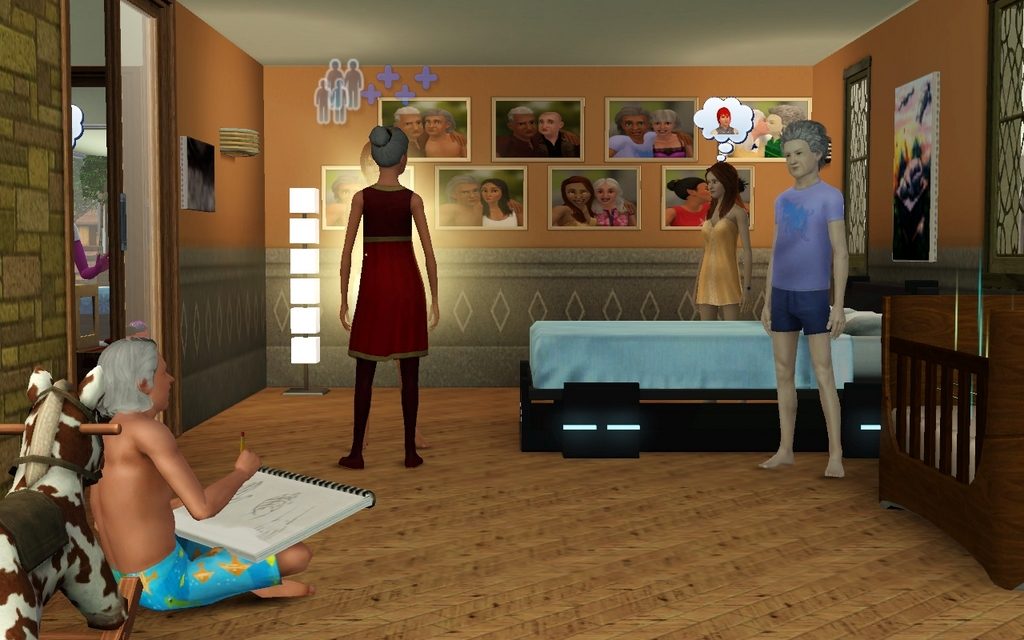 Gabby´s and Miles´ room suddenly becomes very popular.
I have no idea, why.
Fiona: It´t me. I´m simply radiant.
I learned, that the sunlight charm gets rid of every bad moodlet. Just don´t use it on vampires.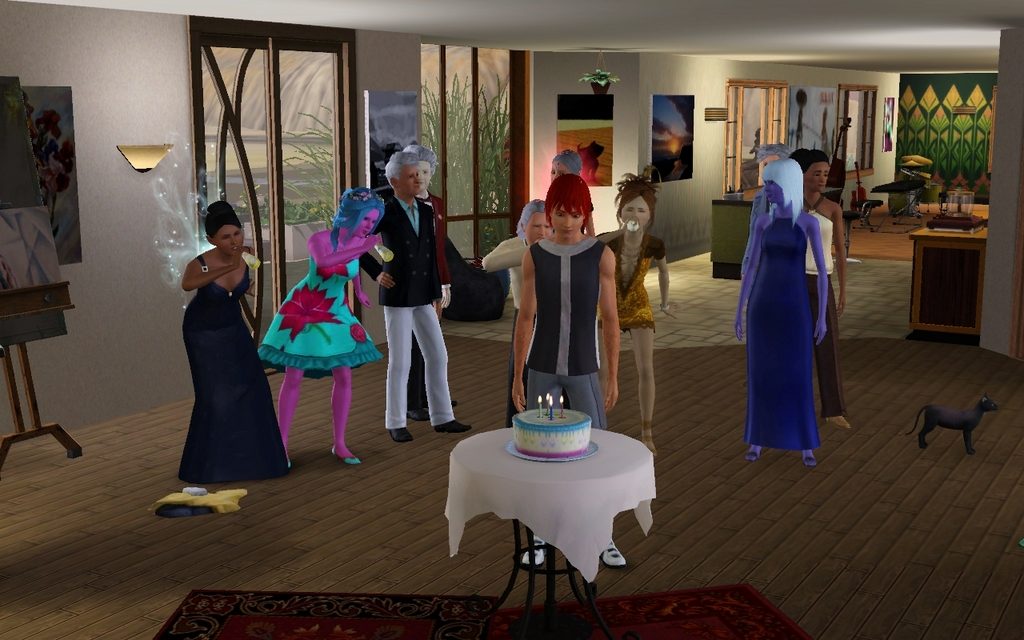 Randolph grows up to a full adult already. He doesn´t change much.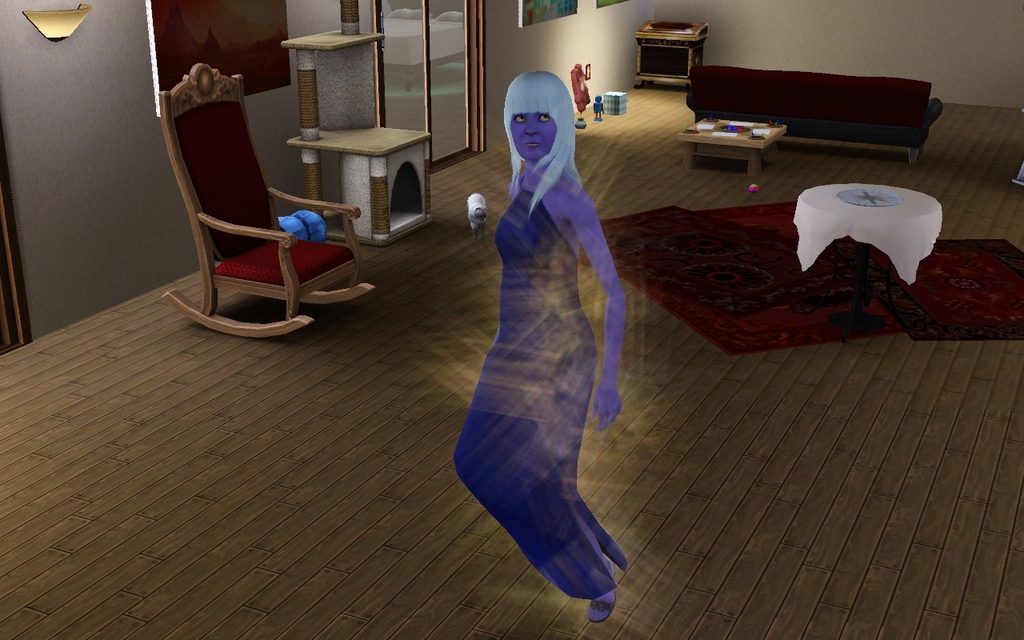 Later that evening, Macella leaves us.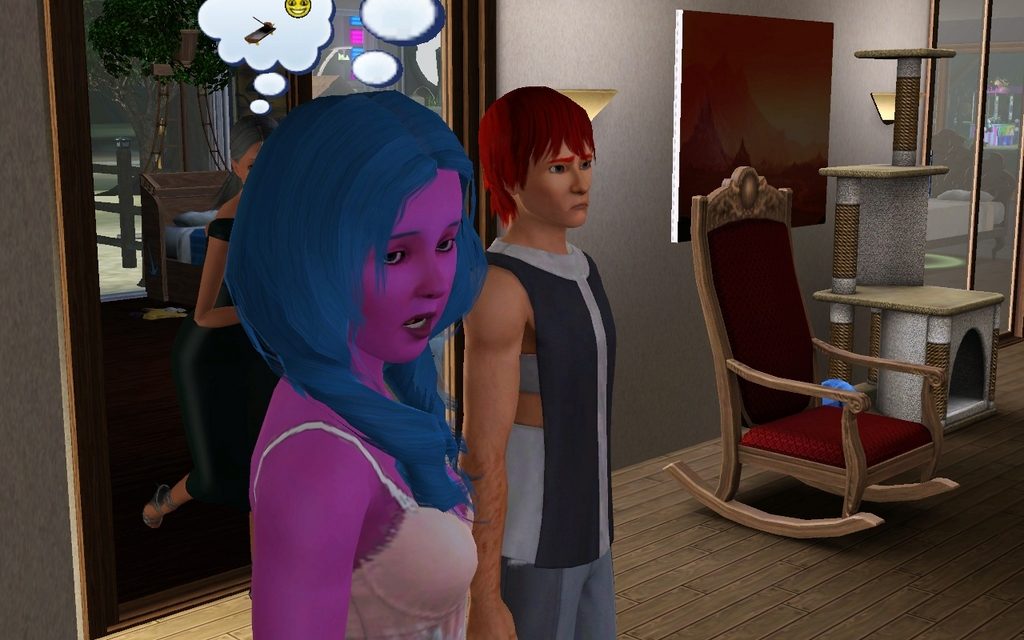 Beverly: My mom is dying? Oh, that´s so sad.
Nobody belives you, Bev.
Randolph: *sad puppy face*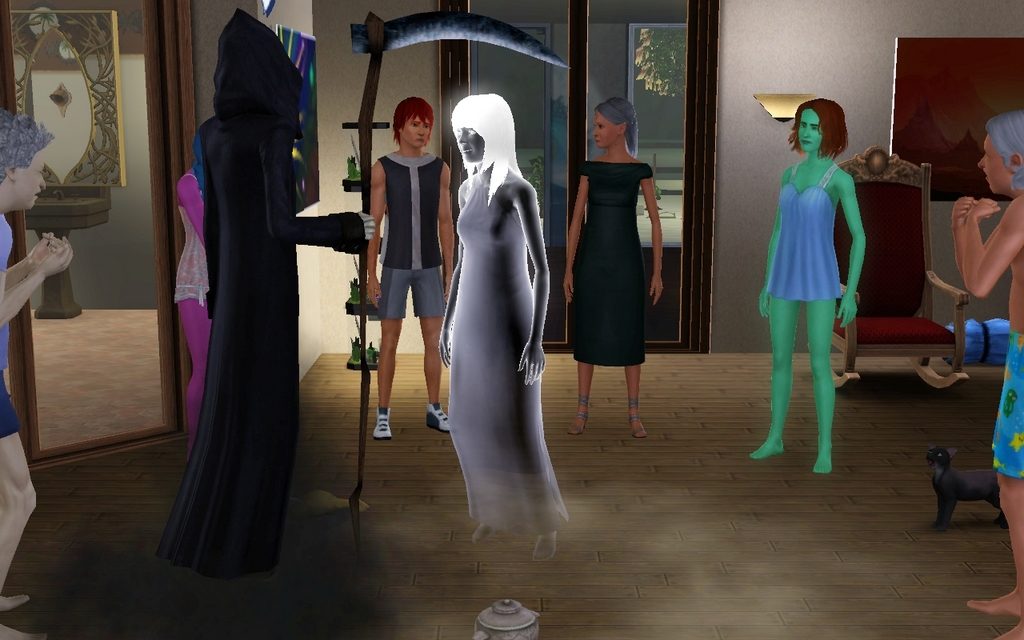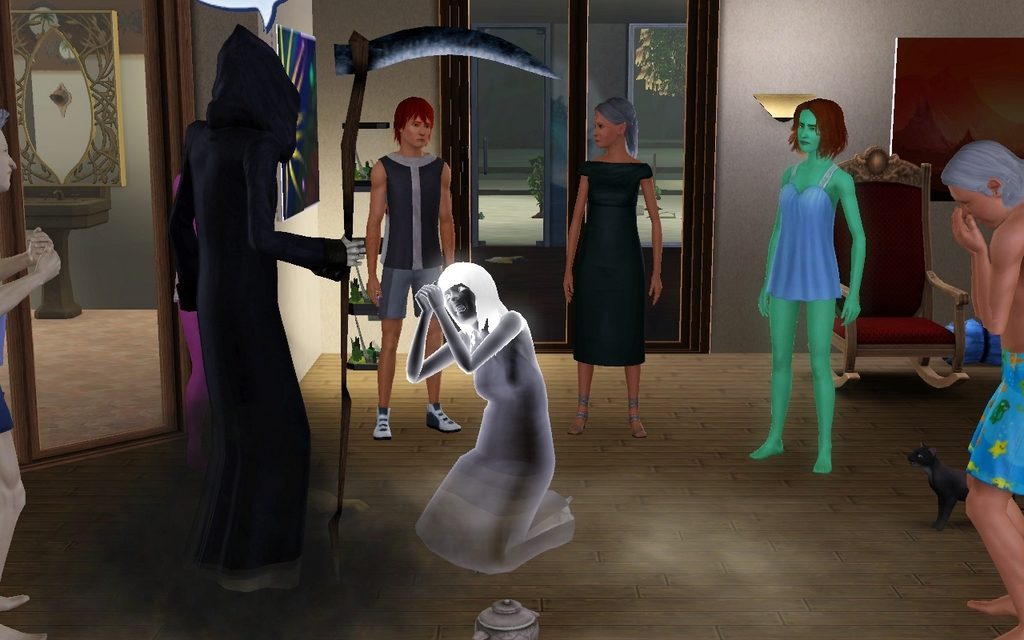 Aw, she doesn´t want to go. Grim is having nothing of it, of course.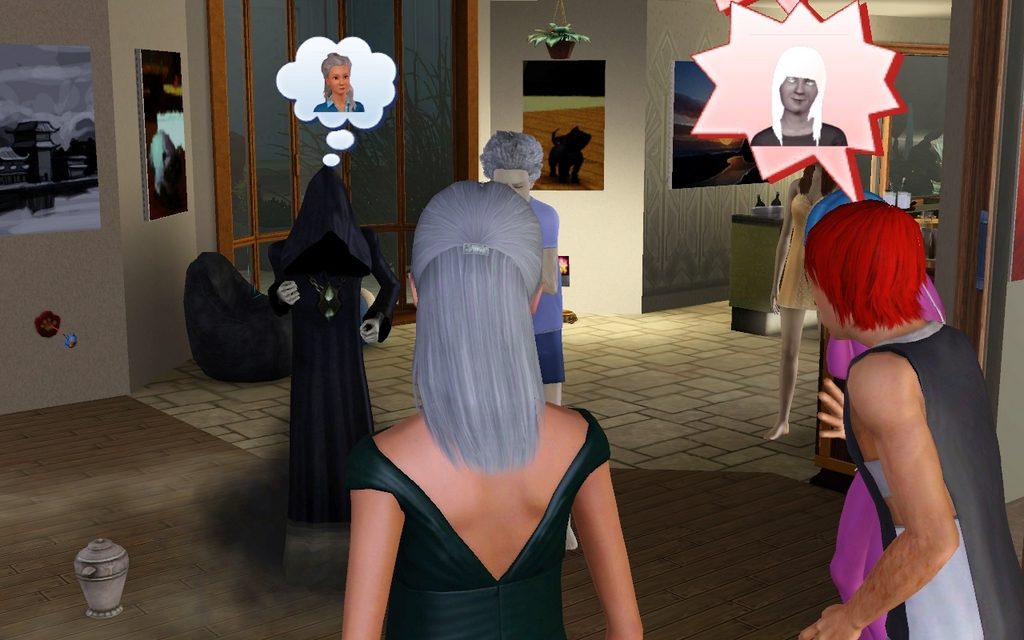 Grimmy then develops a sudden interest in Fiona.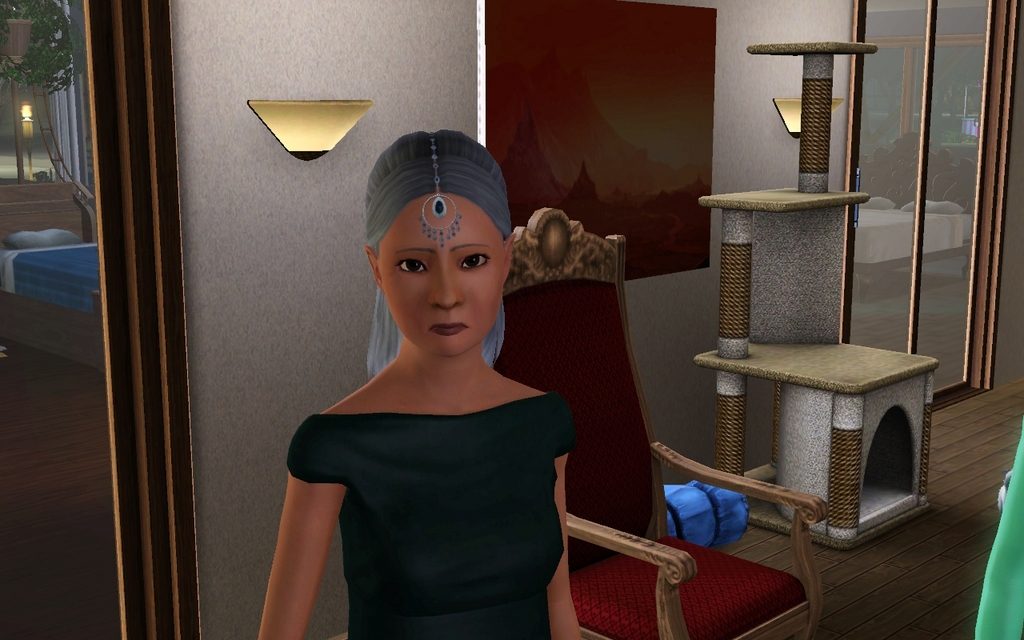 Fiona: Shit. Is he looking at me?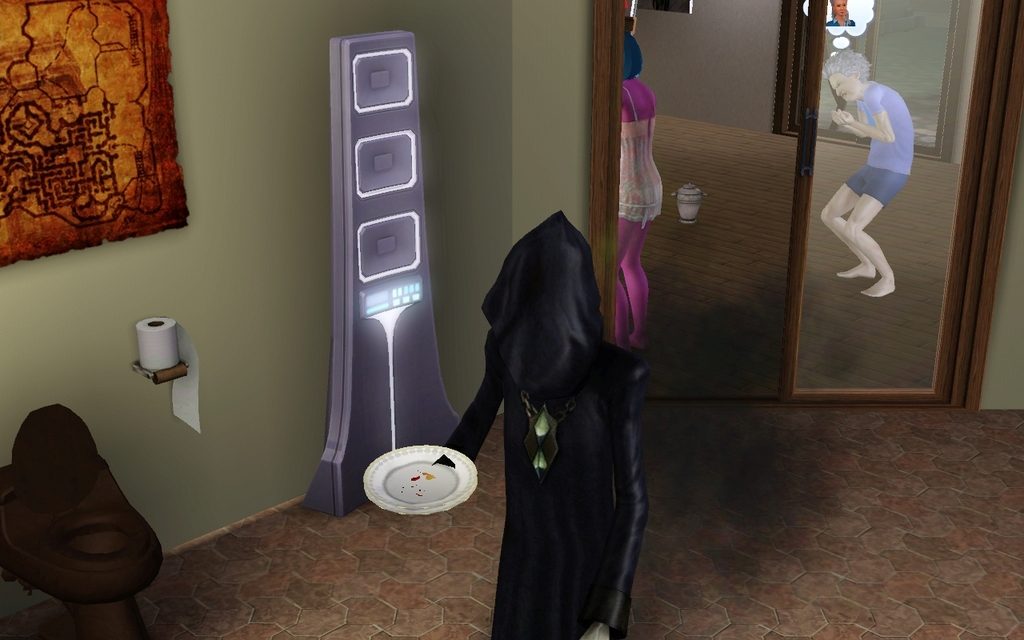 First he does the dishes.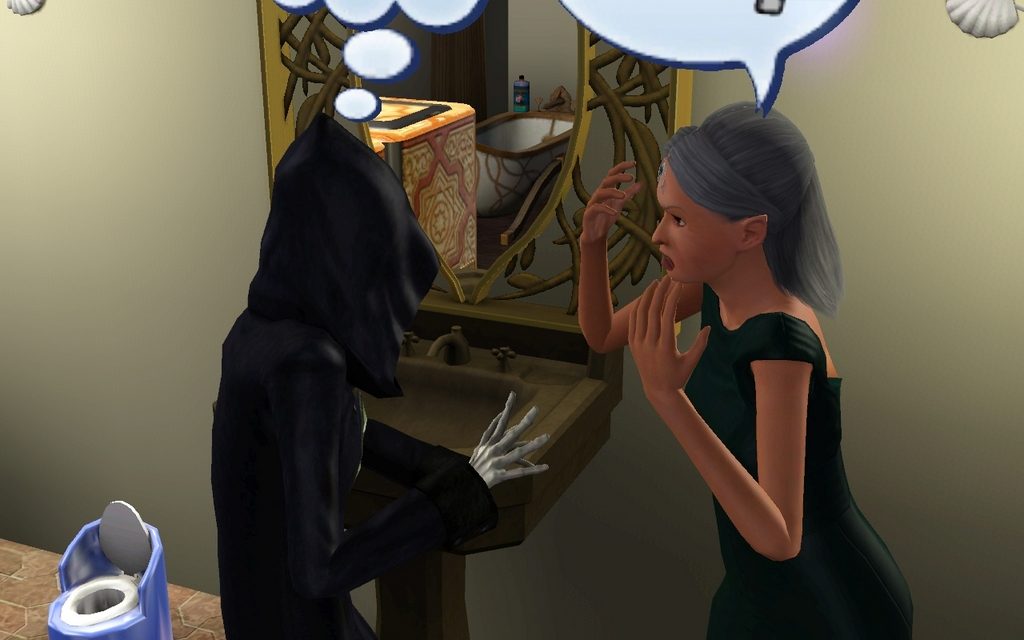 Fiona: How could you use the bathroom sink instead of the one in the kitchen! Do you have no manners?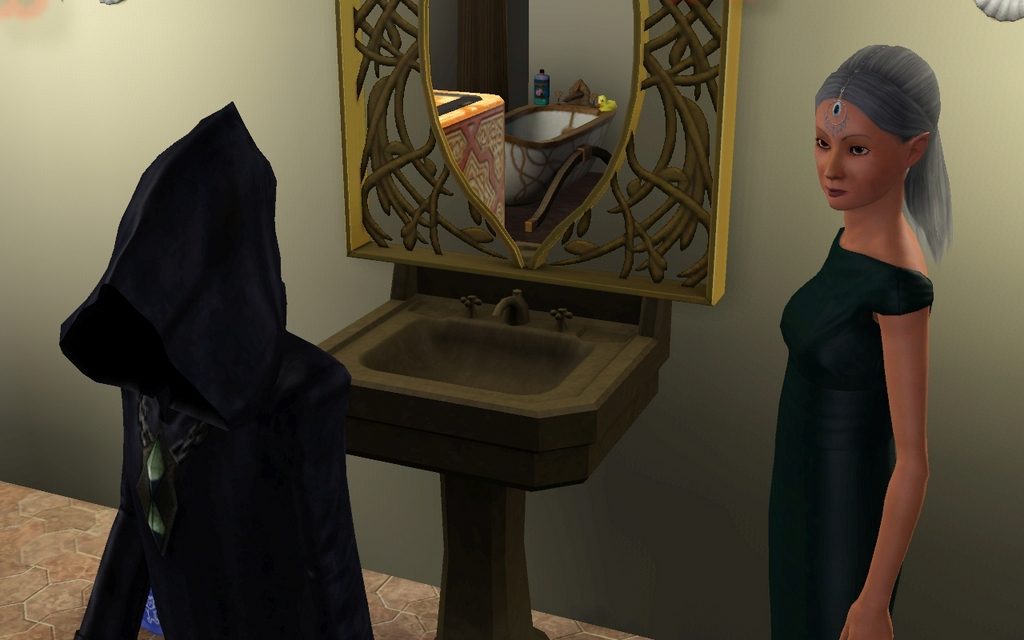 Fiona: Running away?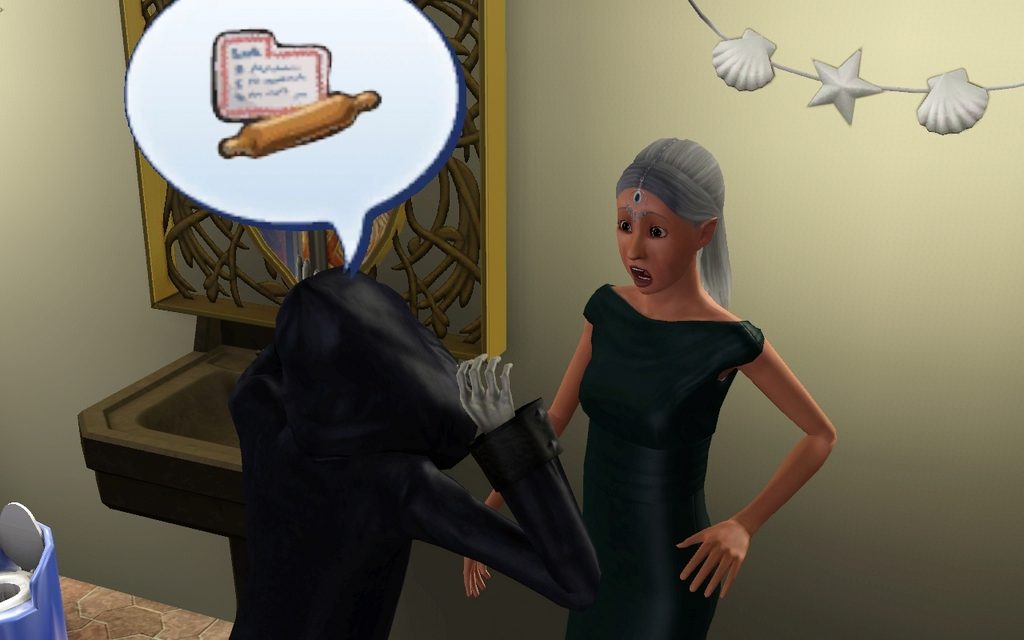 No, he´s threatening Fiona with recipes. Or a rolling pin.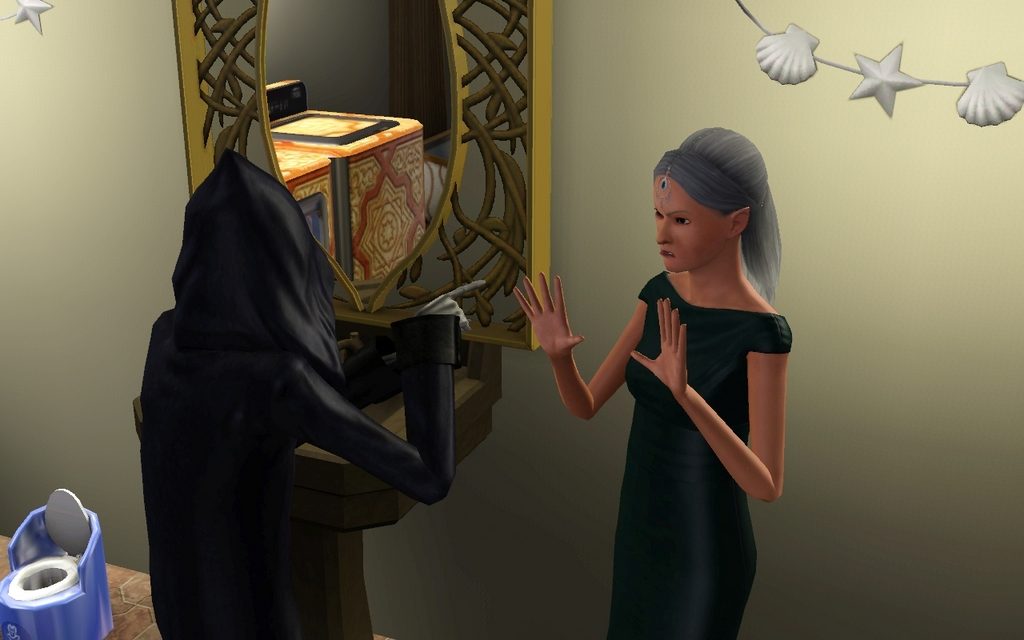 Fiona: Wow, dude, chill!
Grim: DO NOT CRITICIZE MY SINK CHOICE!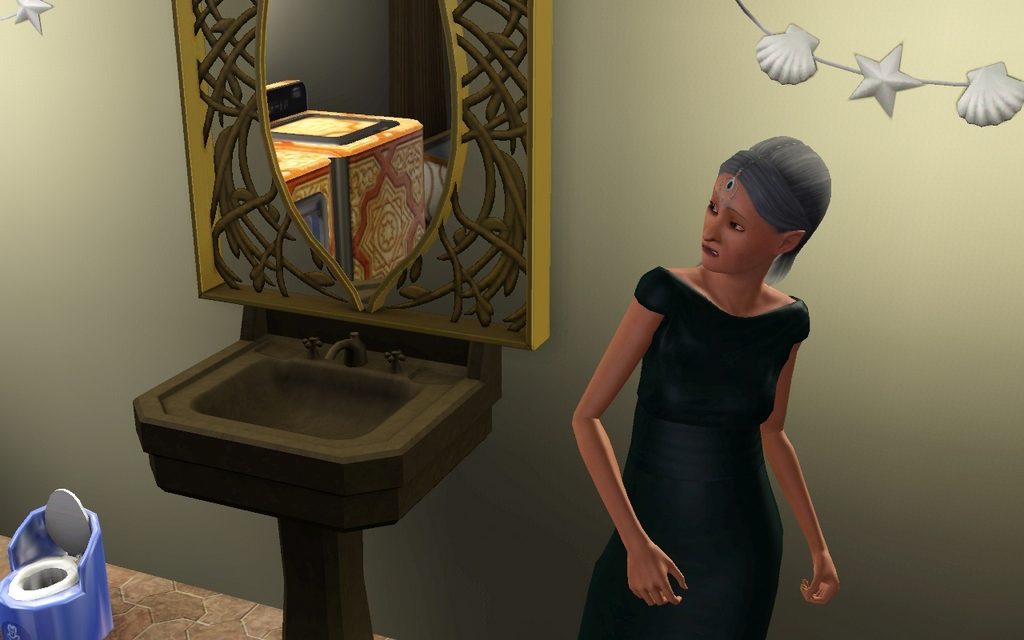 And pouf.
Fiona: Ew, I hope he doesn´t hold a grudge.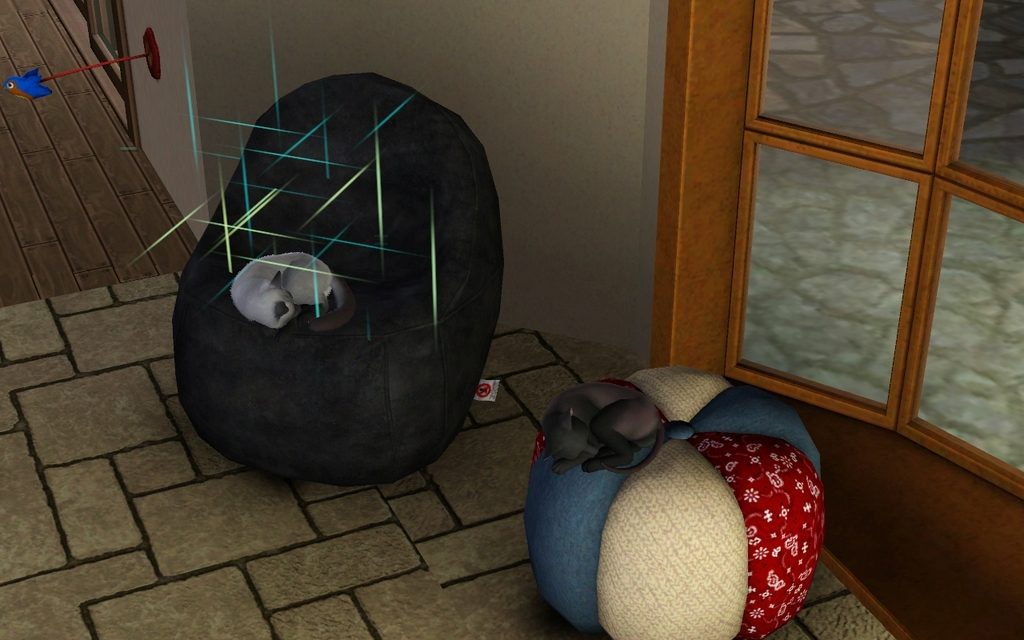 Have some sleeping cats for calming down.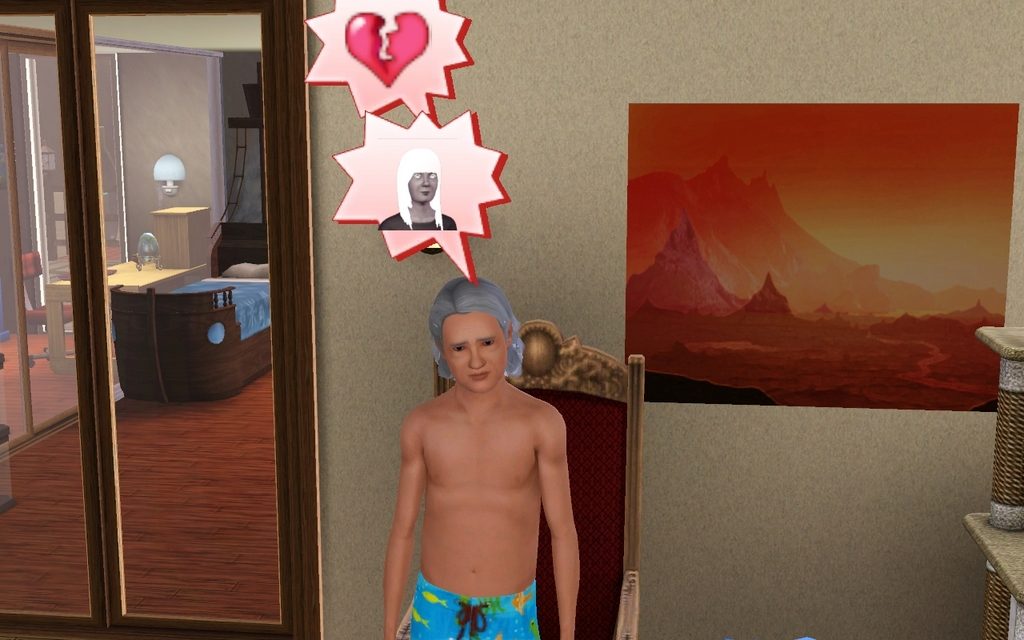 Poor Shaoran is heartbroken.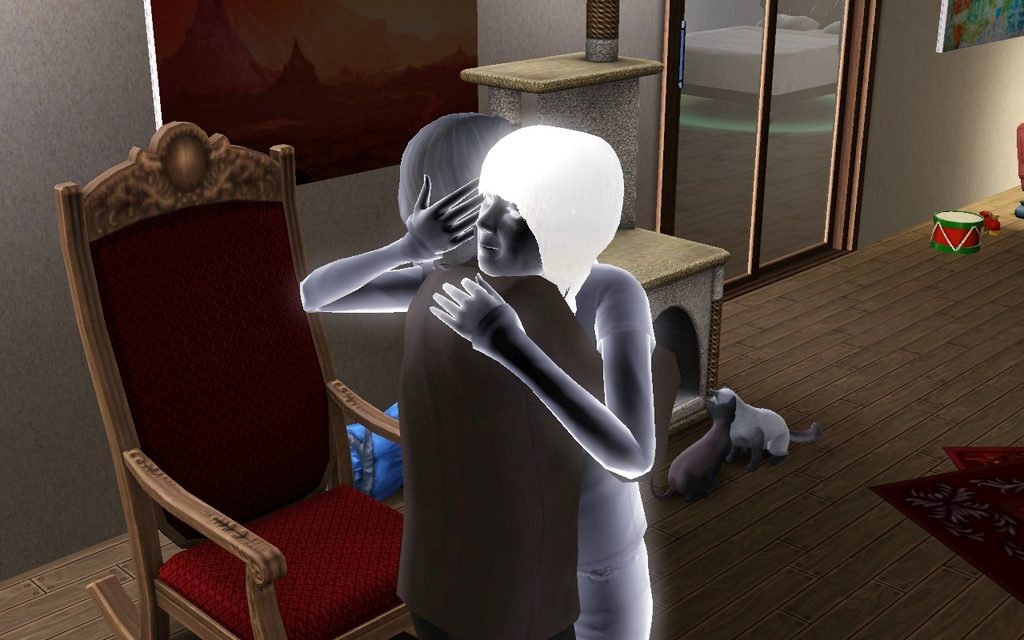 But his wife comes visiting soon.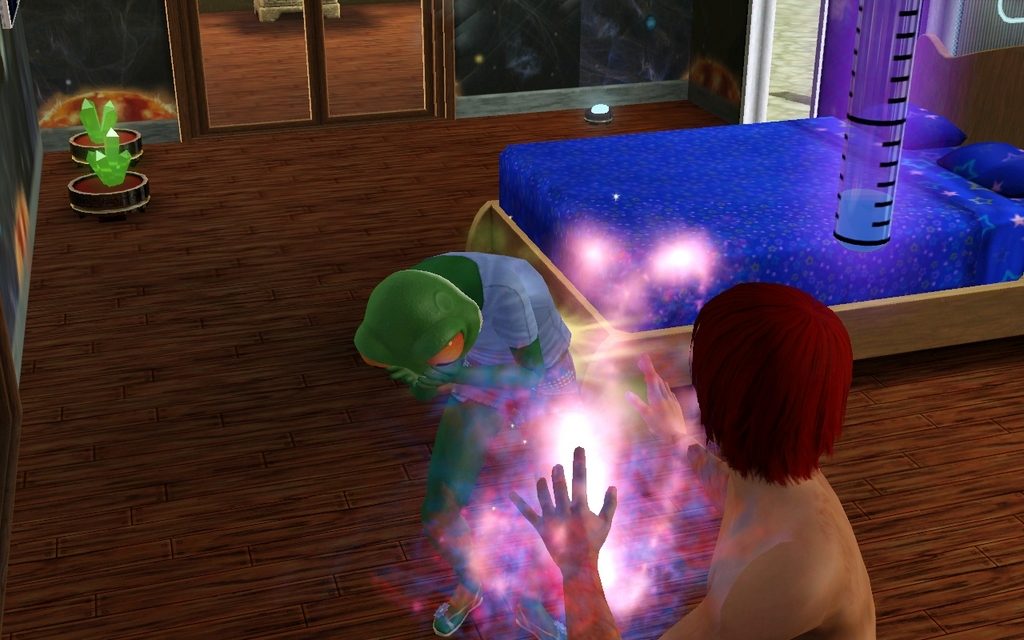 Randolph autonomously turns Beverly into a toad.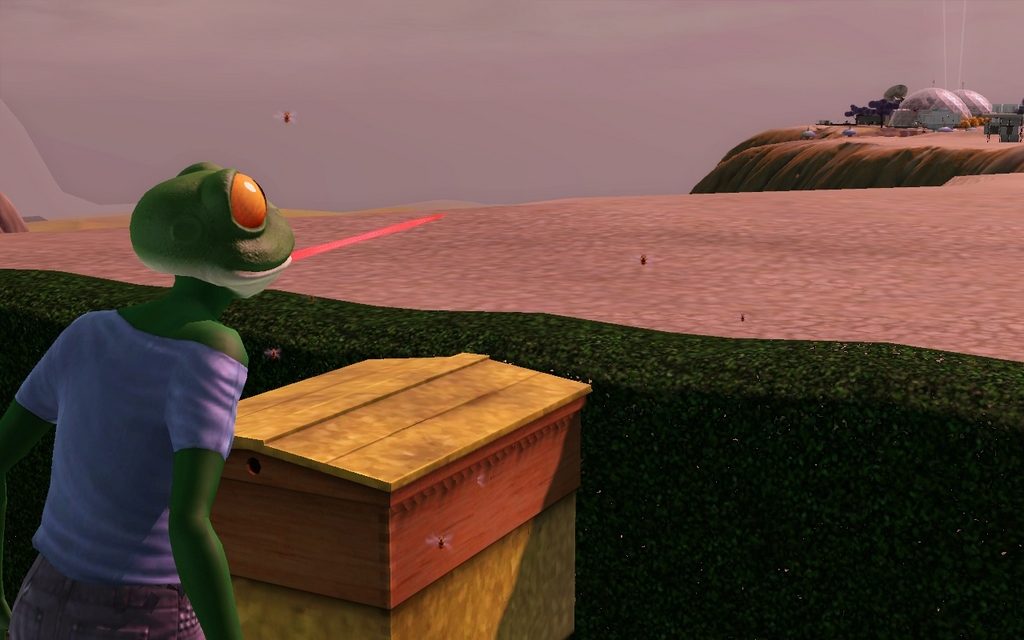 Instead of healing her, I send her to the alchemy shop to try some bees.
Beverly: So tasty!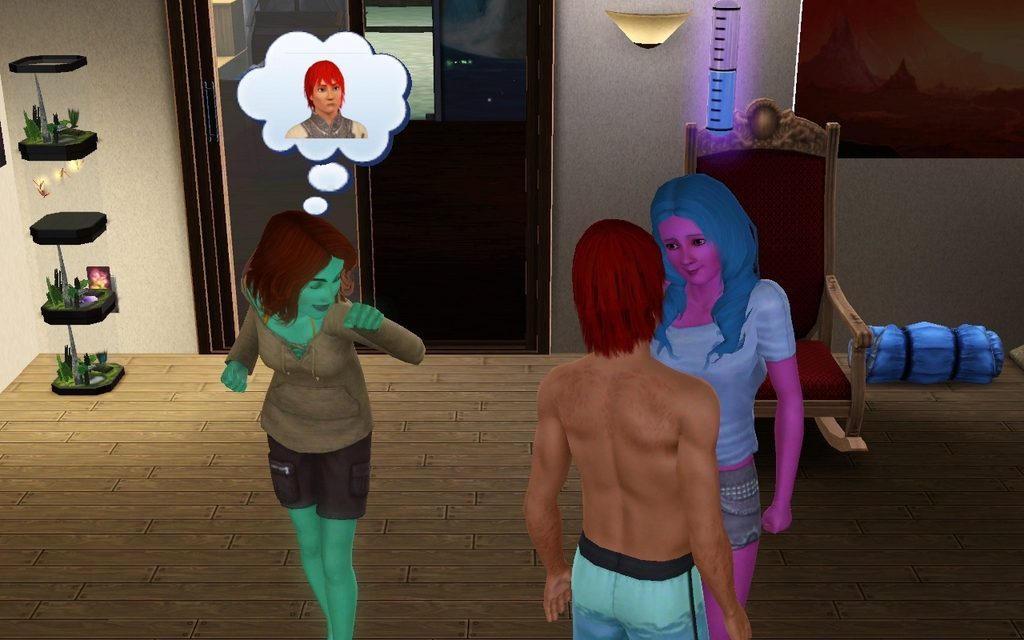 Then Randolph turns her back and casts a love spell on her.
Catherine: Yeah! You go, Dolly!
Beverly: I´m suddenly thinking only nice thoughts about you!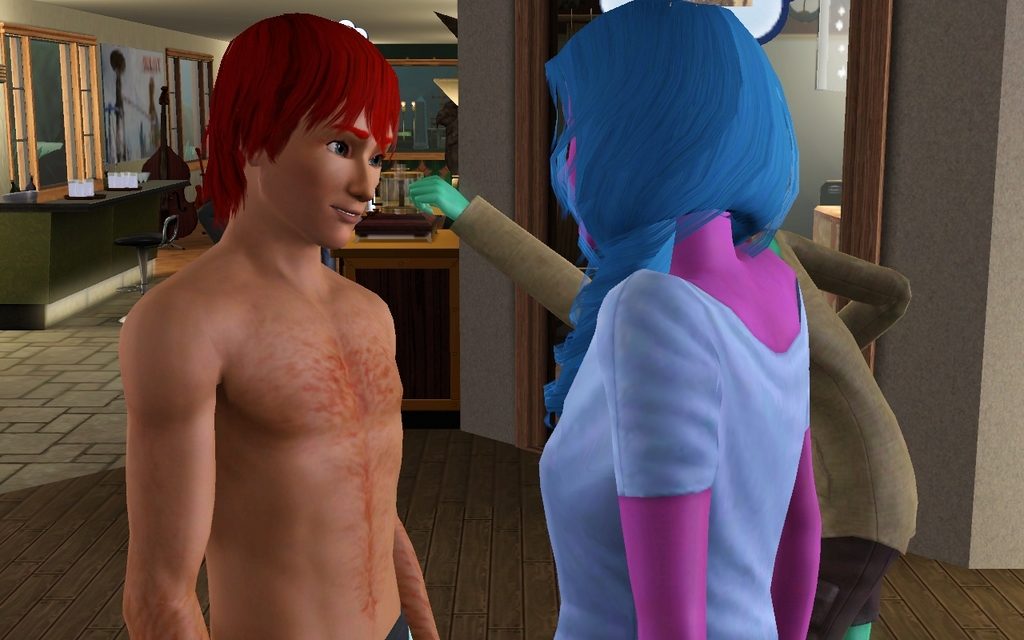 Randolph: Uh… that´s great. Wanna be friends?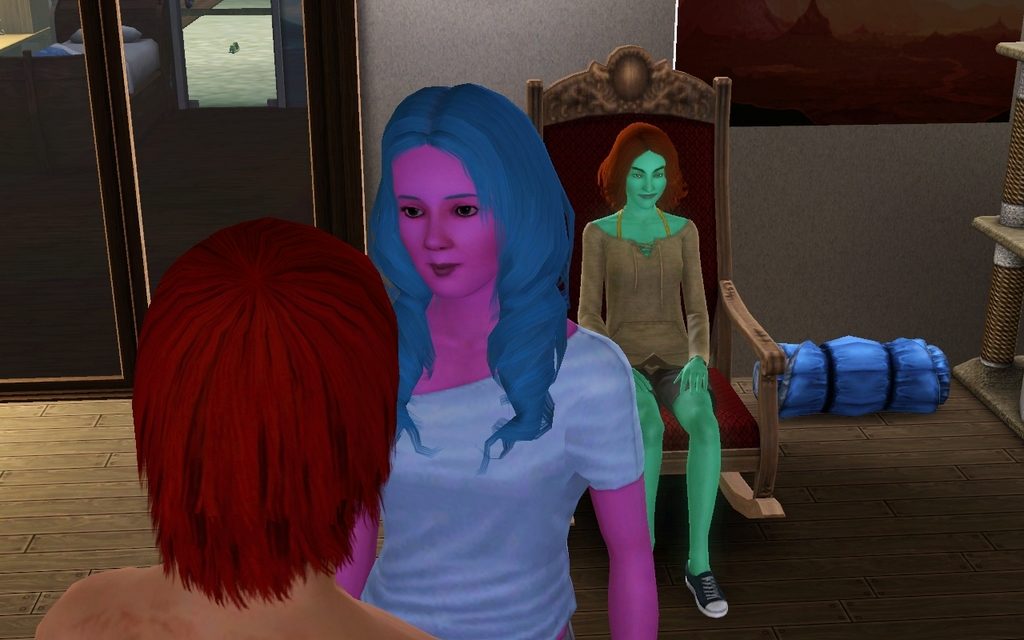 Beverly: What do you mean "friends"??
Catherine: Don´t mind me, just enjoying the show.
They manage to stay in the green, but it doesn´t last long. Beverly´s relationship panel is full of solid red, with the exception of her dad, I think.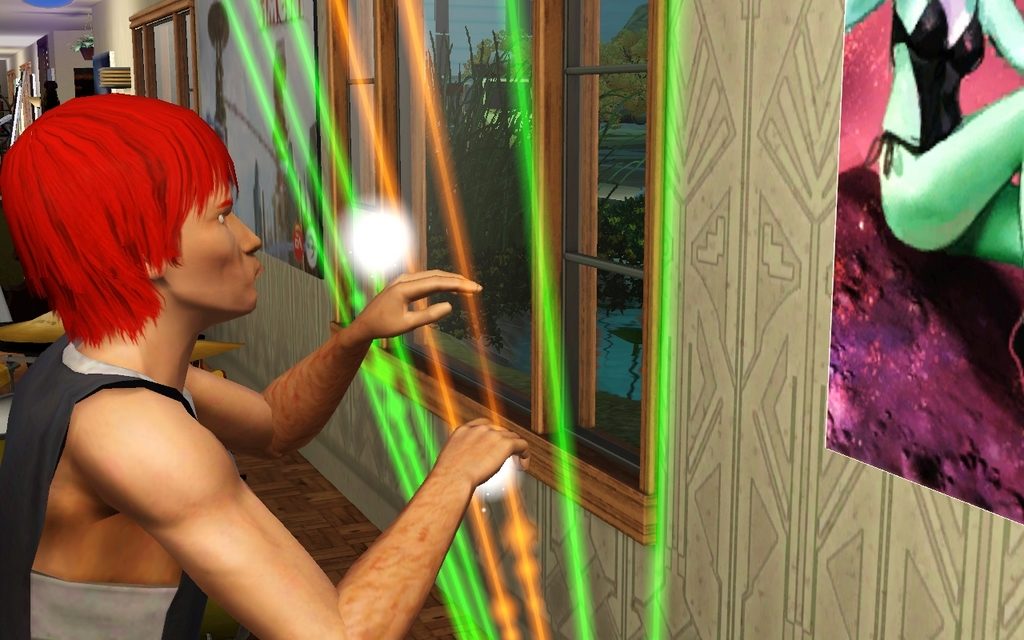 Randolph: I don´t understand women.
Nah, you just don´t understand Beverly. That´s okay.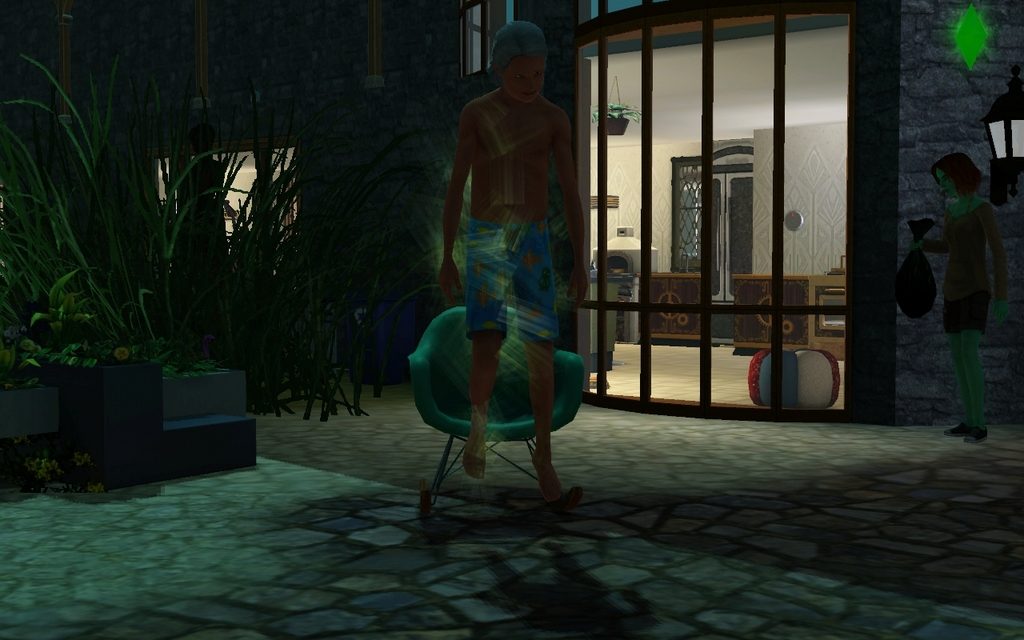 Shaoran is next…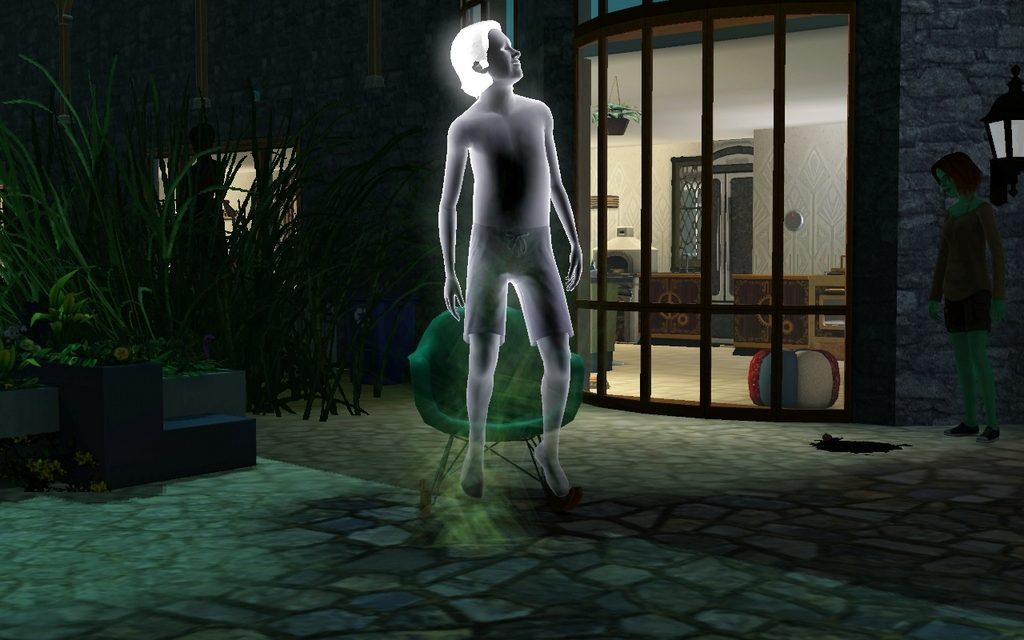 Shaoran: Oh! I can float suddenly! Am I dead? Where´s Grim?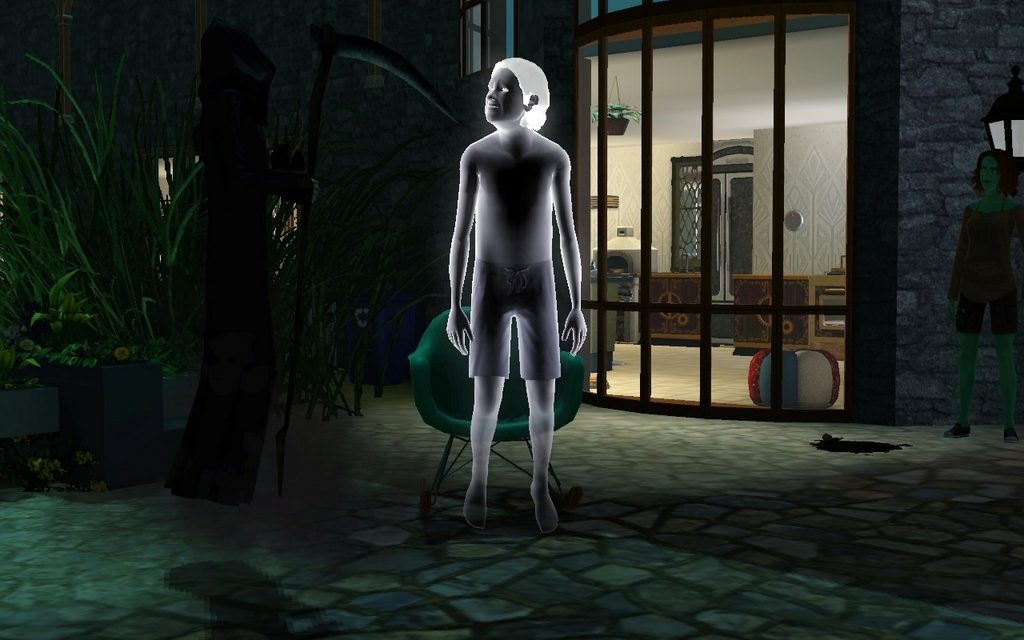 Shaoran: Oh, there you are!
Shaoran: Please, can I play a bit longer? I just got over the death of my wife!
Grim: NO.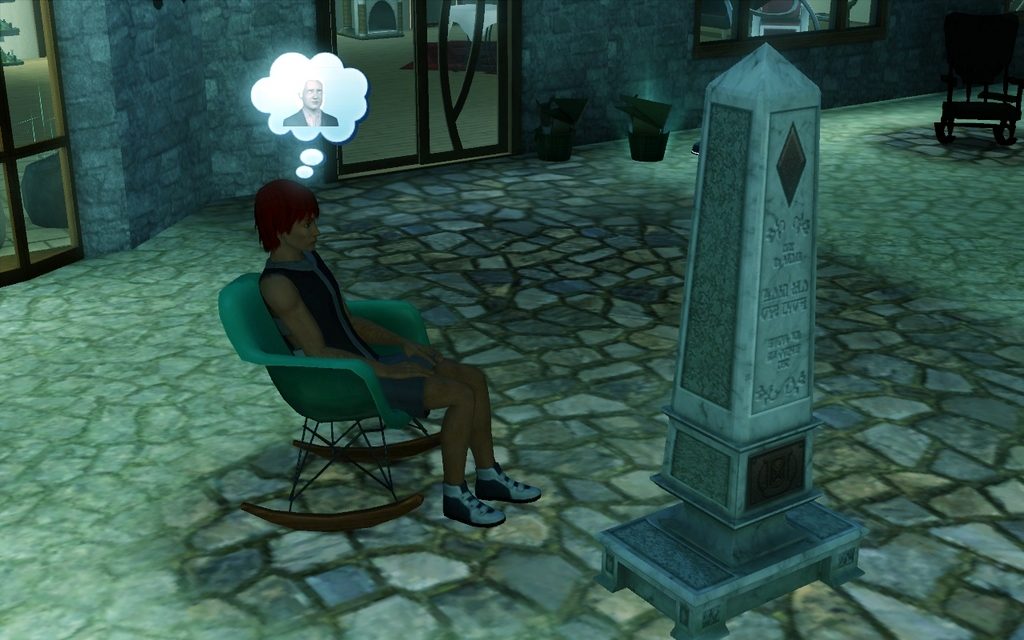 Randolph stays outside and contemplates life and death.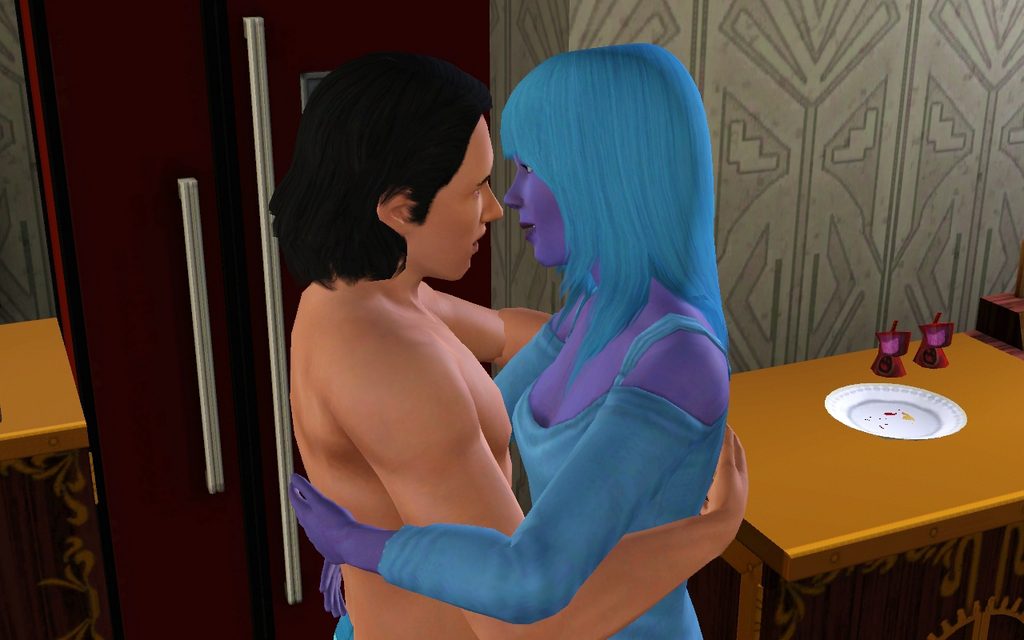 Goodbye, Shaoran and Macella.