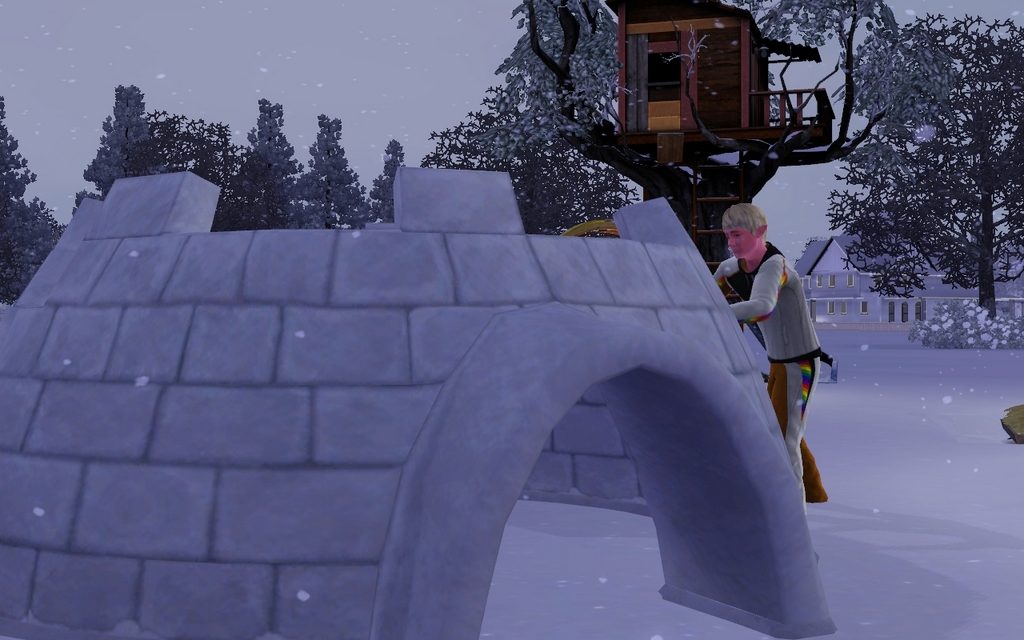 There´s a lot of snow this winter.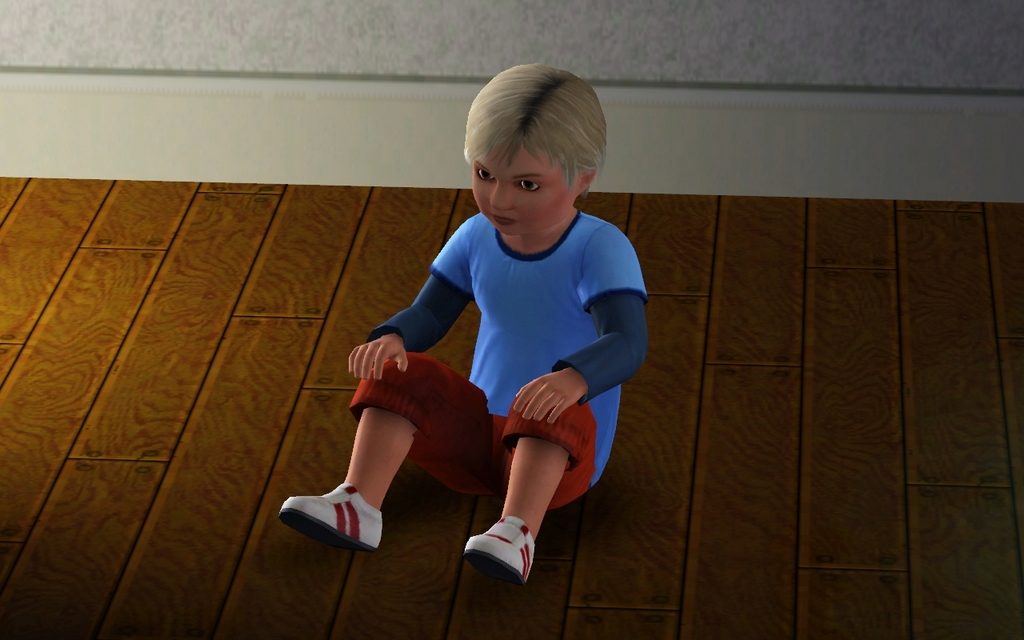 Sebastian has his birthday. He´s looking fierce!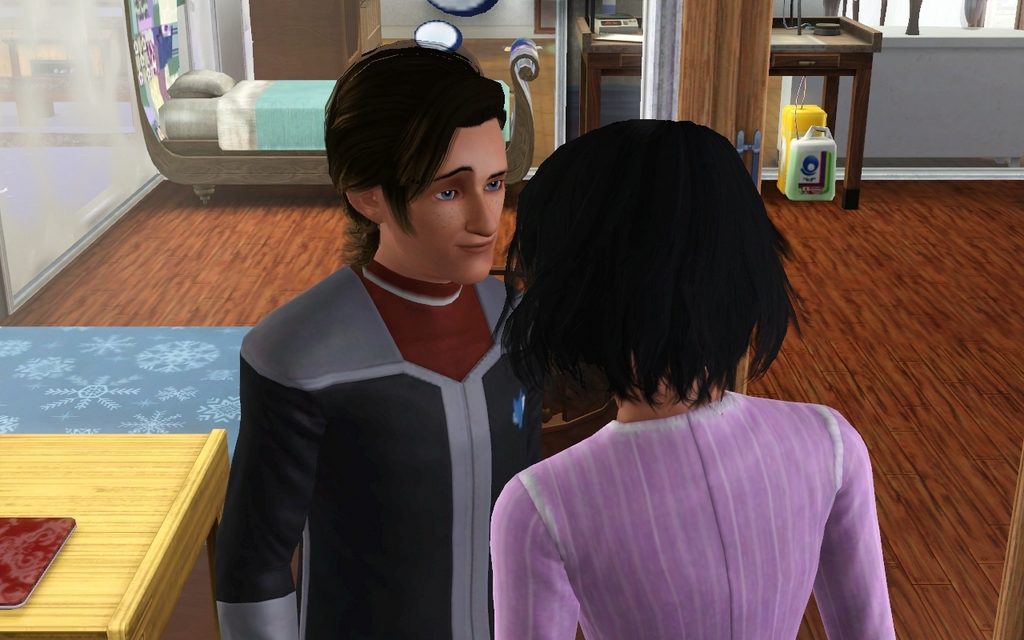 I moved Benito in for a few days to make things easier. He hates the outdoors, is unlucky, irresistable, a schmoozer and an angler.
I would have changed in something else, but what do I know?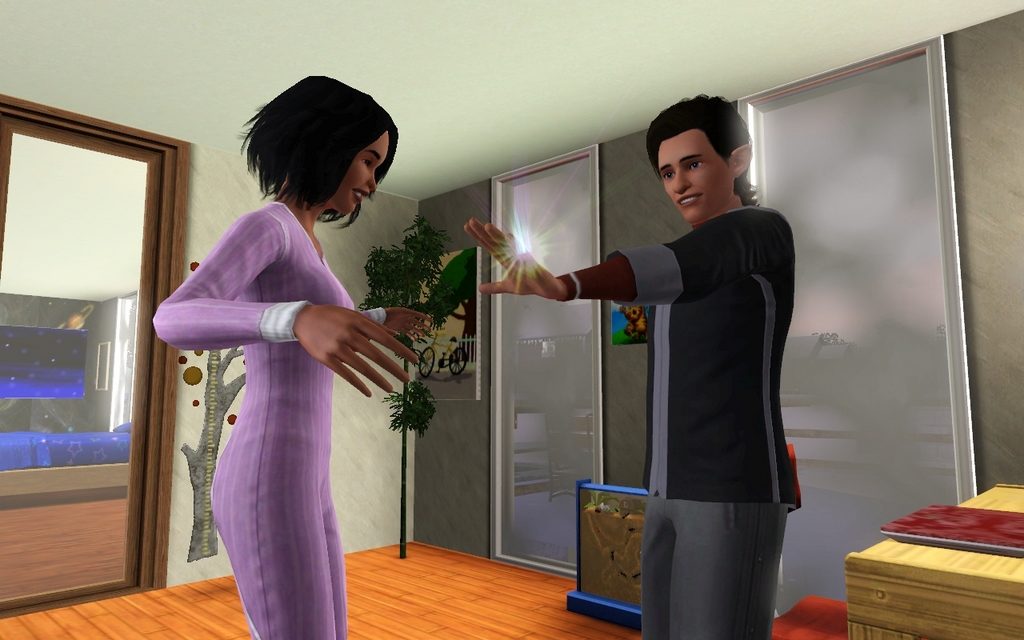 Benito is delighted, anyway.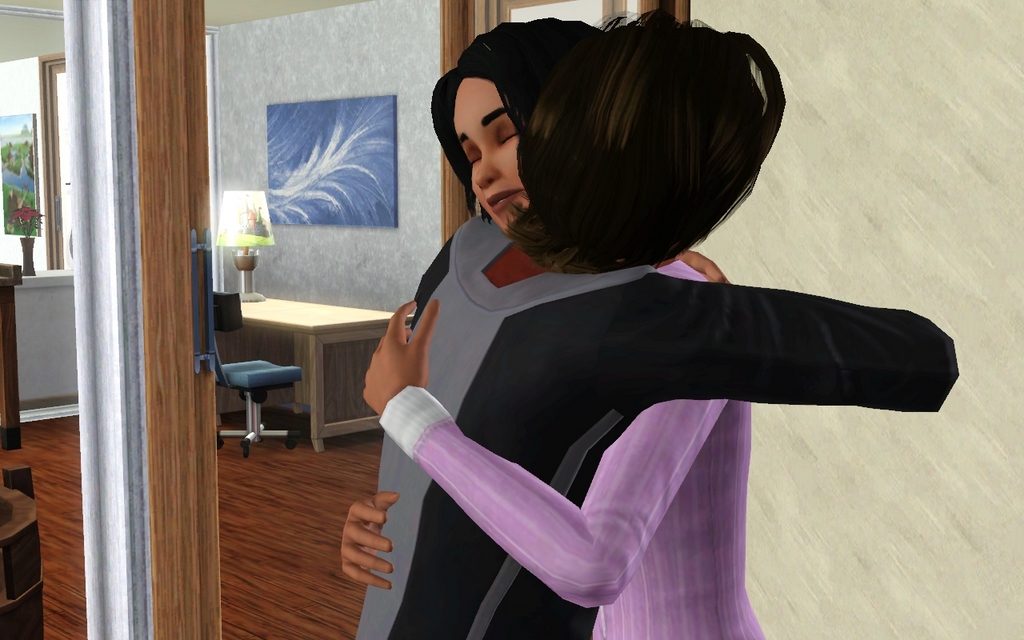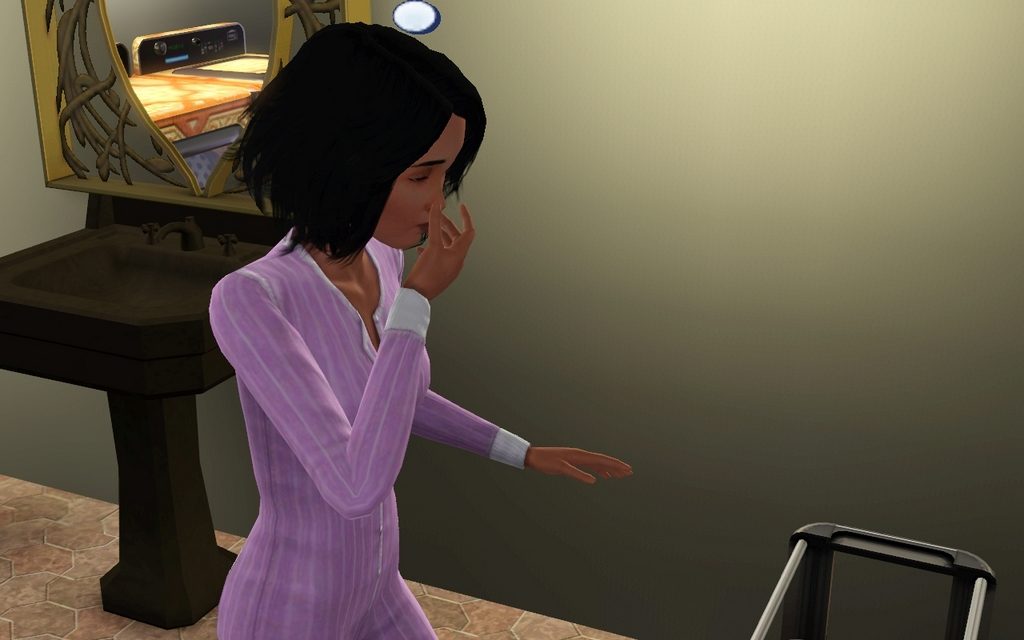 A bit later Crystal has to dash to the bathroom.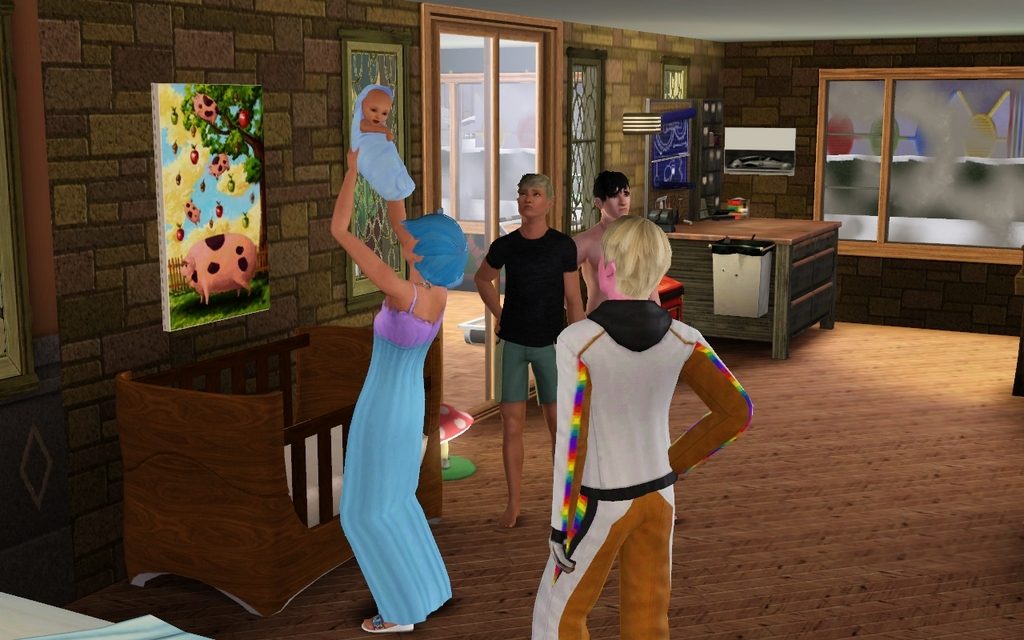 Scott is very in demand.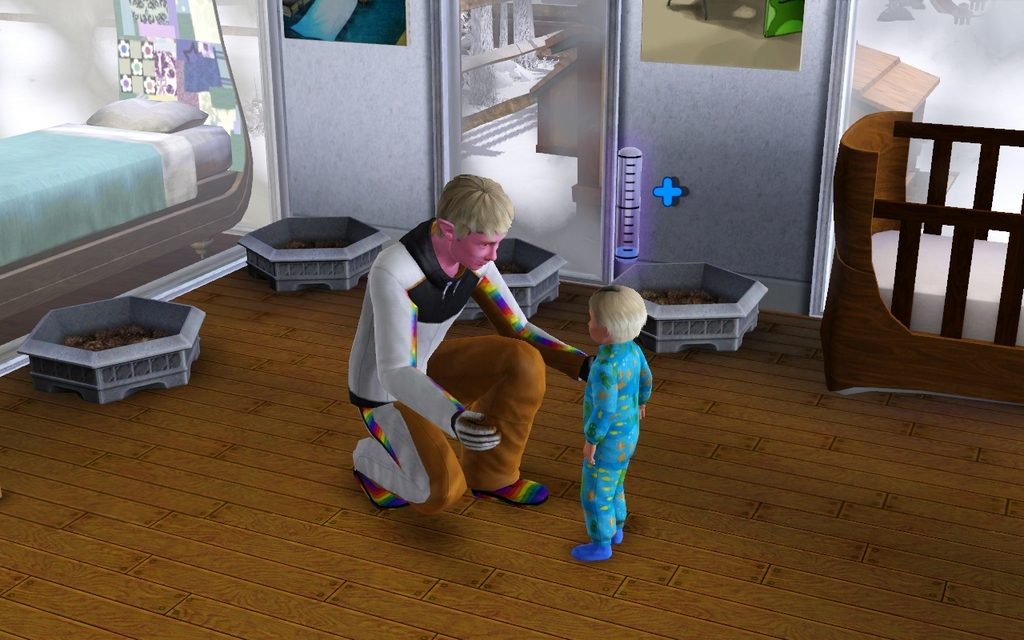 But Sebastian also gets attention.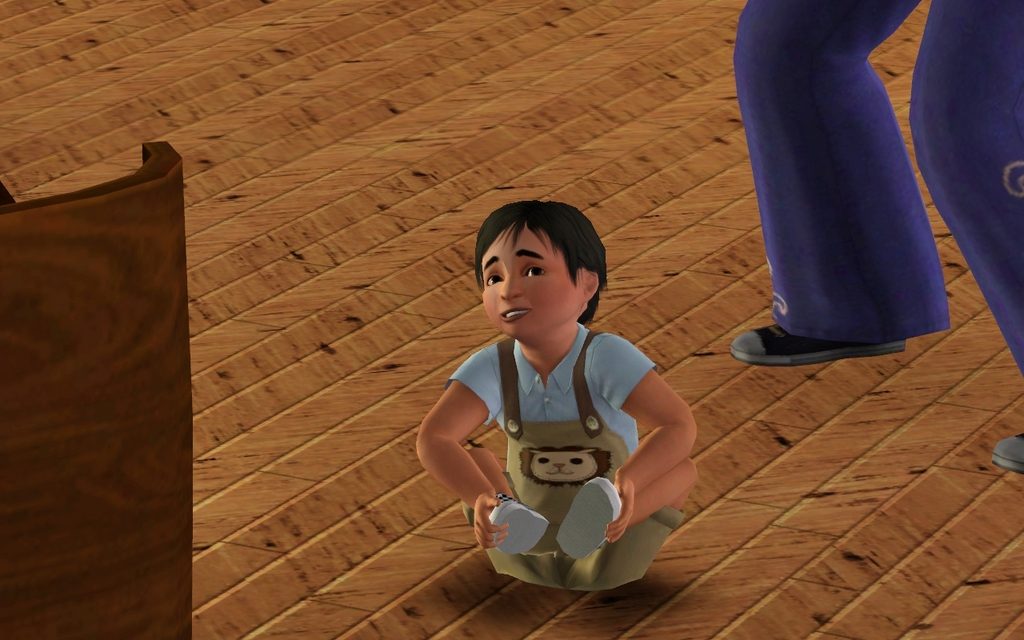 Here we have toddler Scott.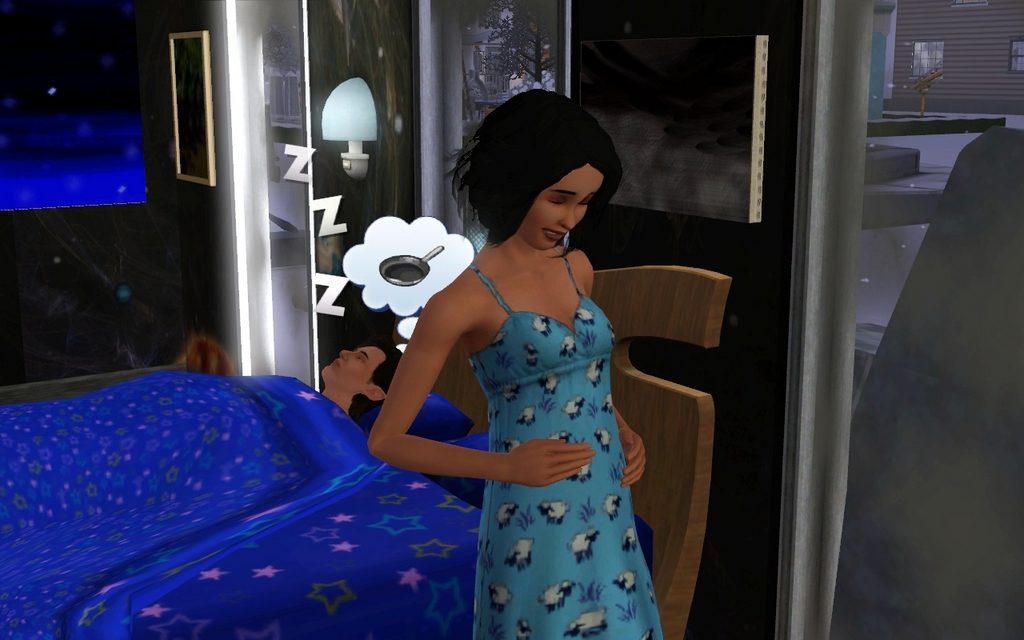 And the next noboo in the making.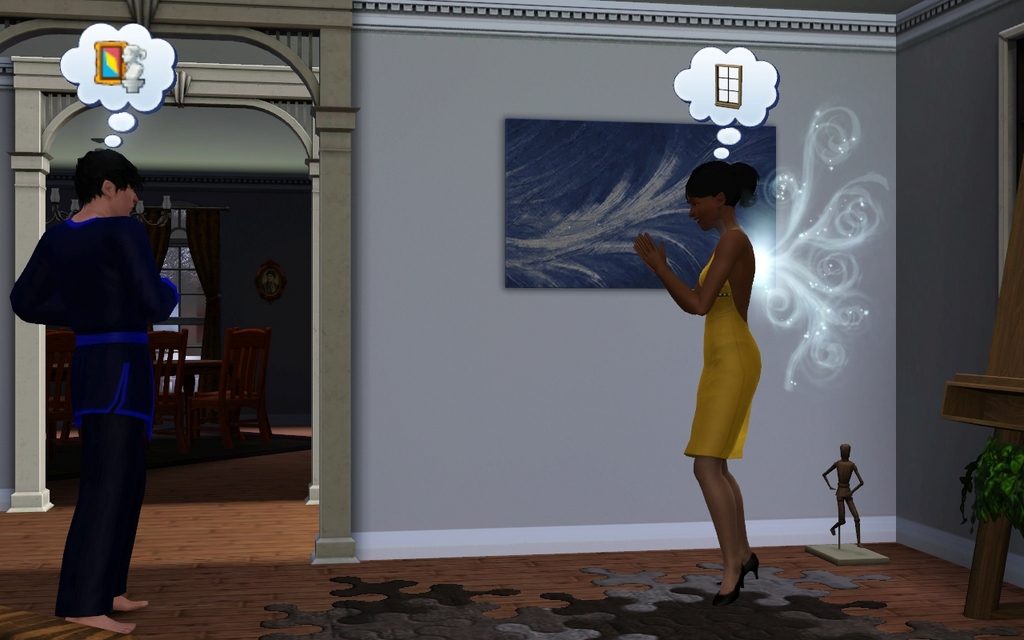 Mortimer is still designing houses.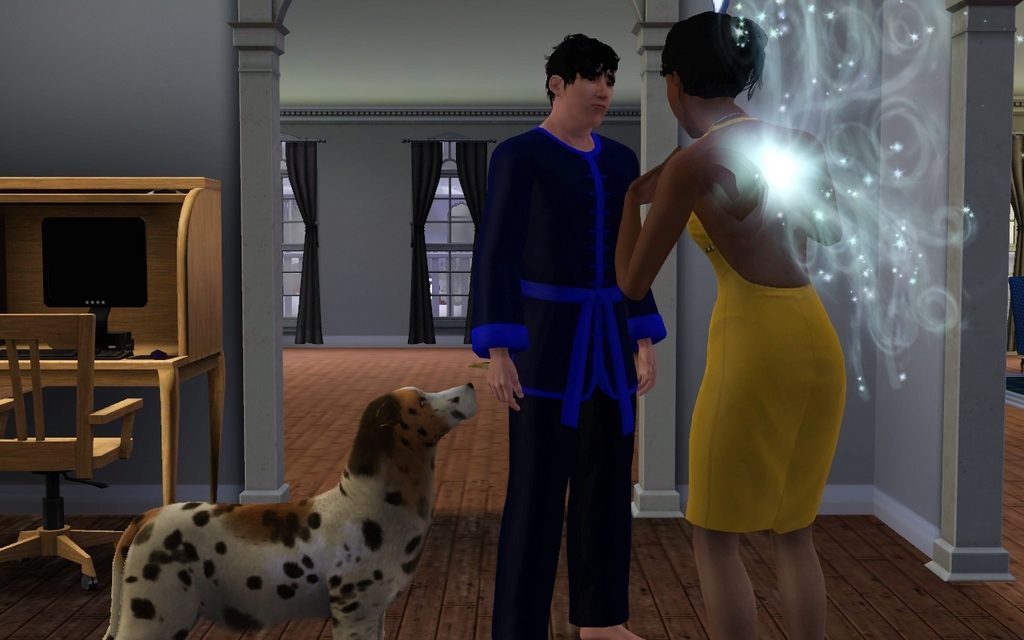 Kisa likes his work.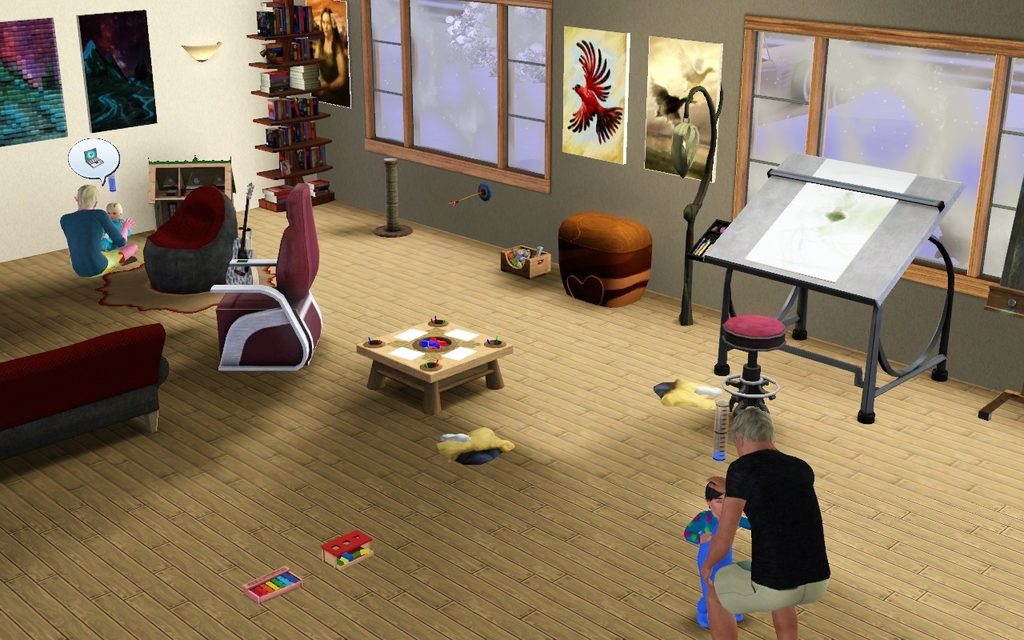 Double skilling.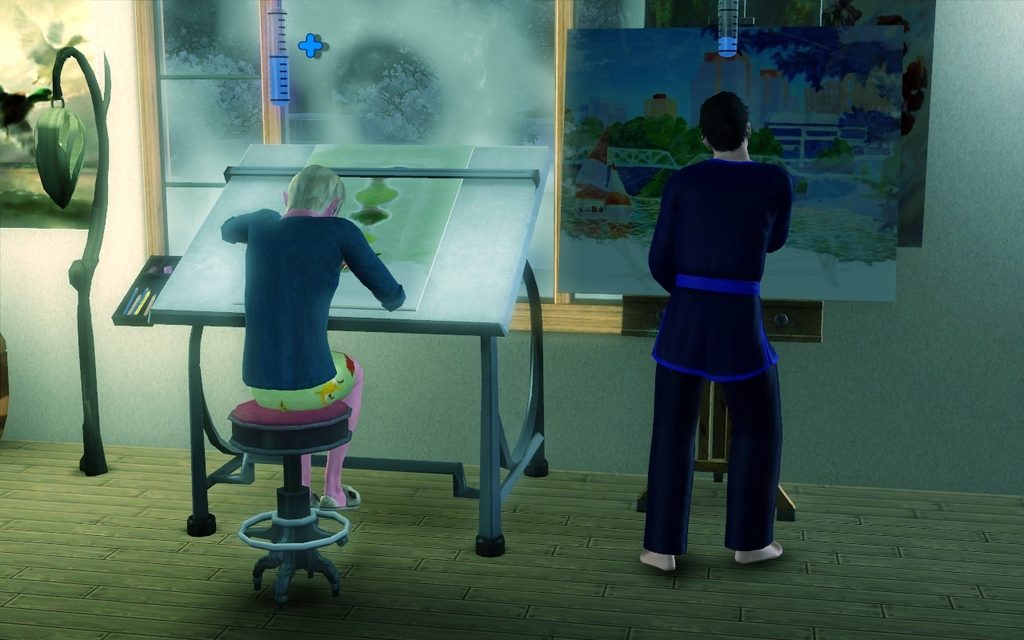 Double drawing. Painting. Whatever.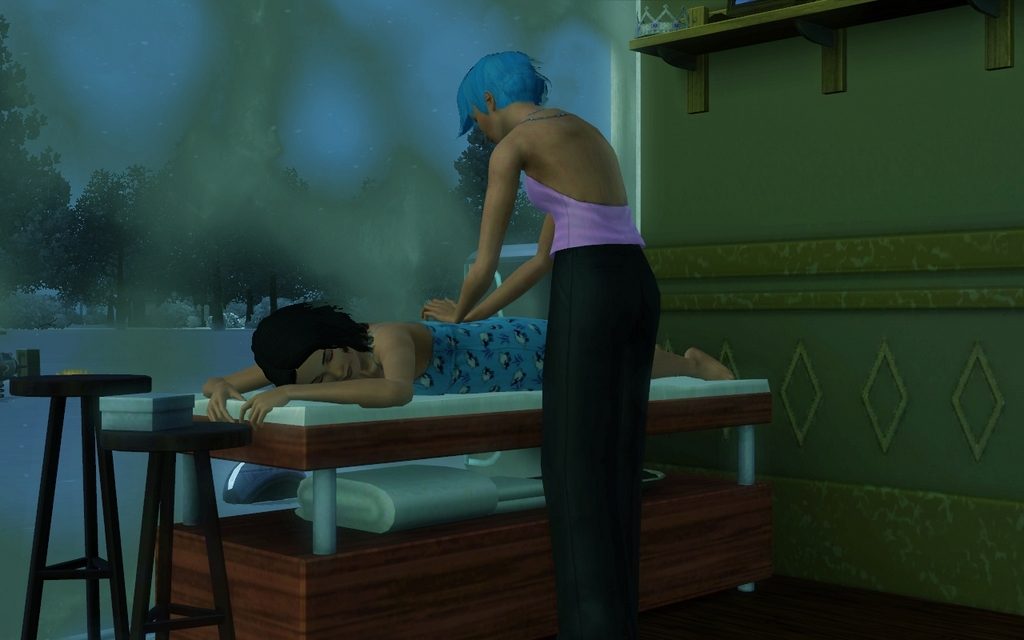 Crystal´s back is hurting, so the massage table comes in handy.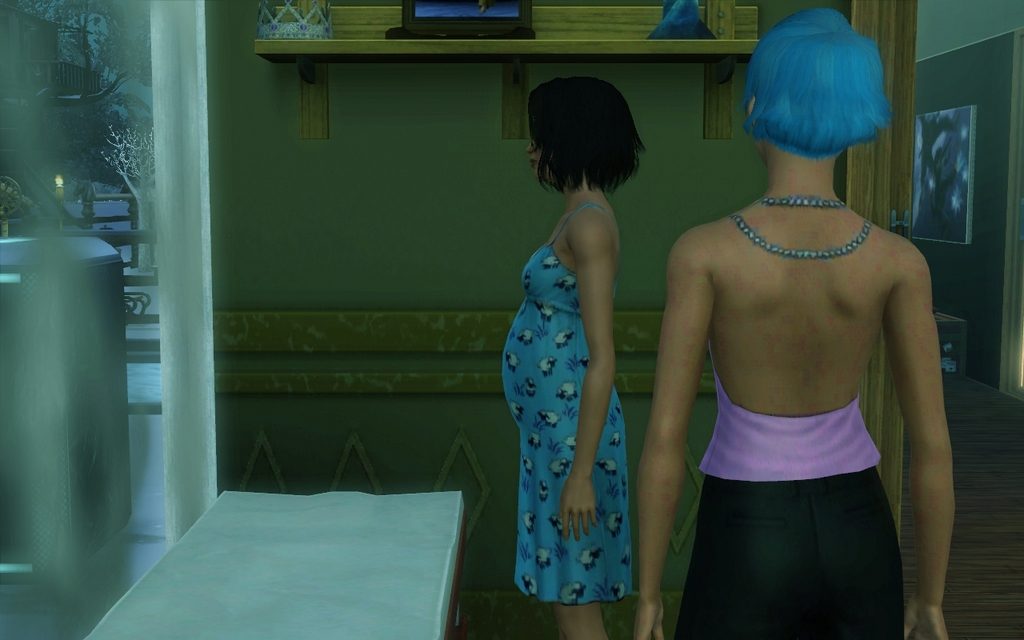 I just don´t know, if she should have been lying on that belly that way.
Crystal: No worries.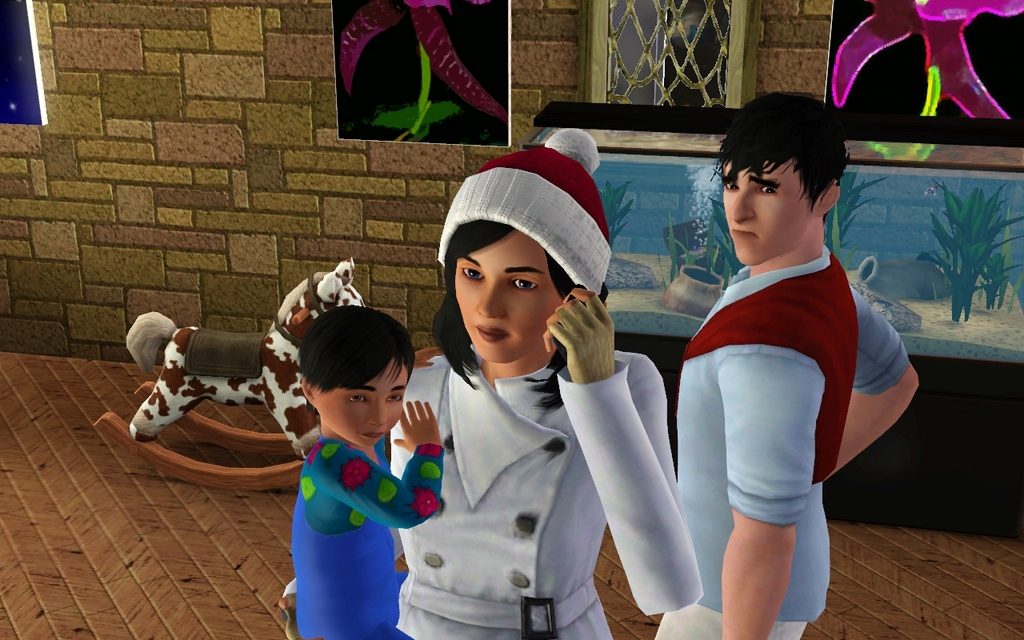 Crystal is hogging Scott, while at the same time phoning Benito, who already moved out again. The poor little guy is hungry.
Mortimer: Can that woman let go of my son, so that I can feed him??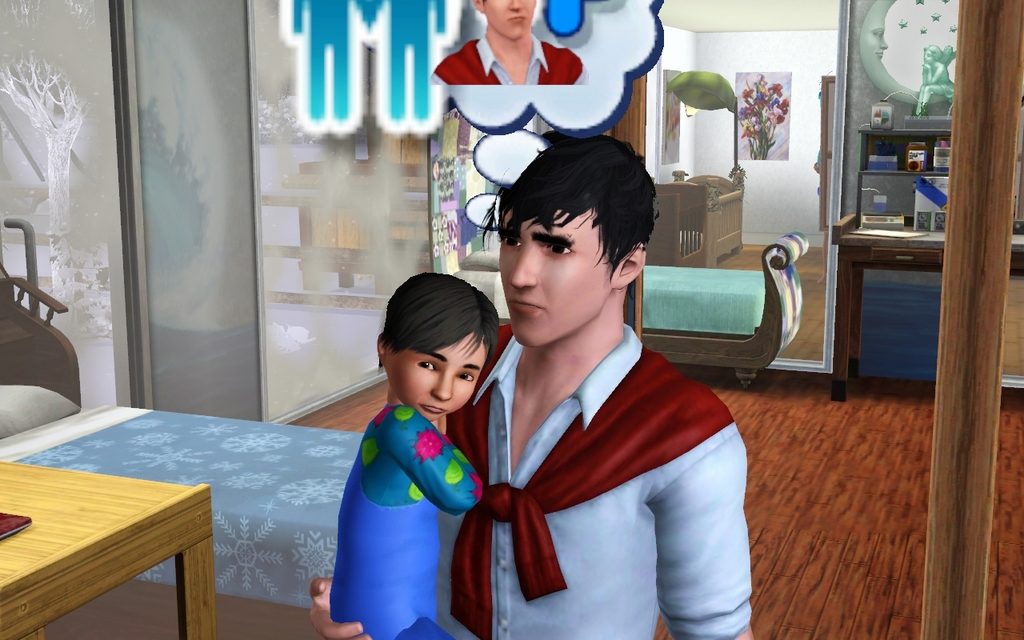 Mortimer: Mine!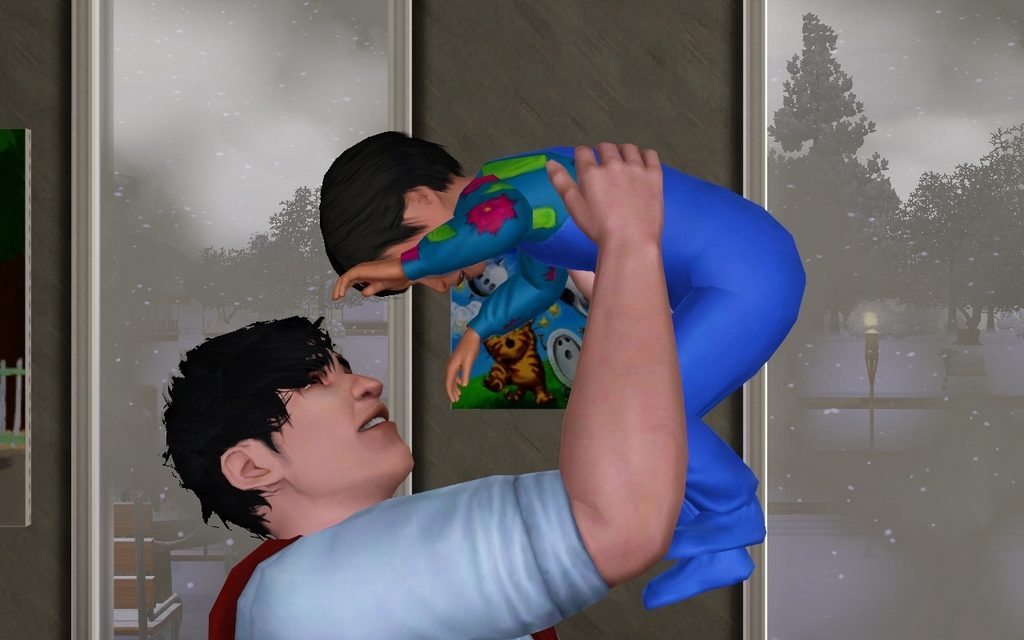 Grumpy dad loves his son.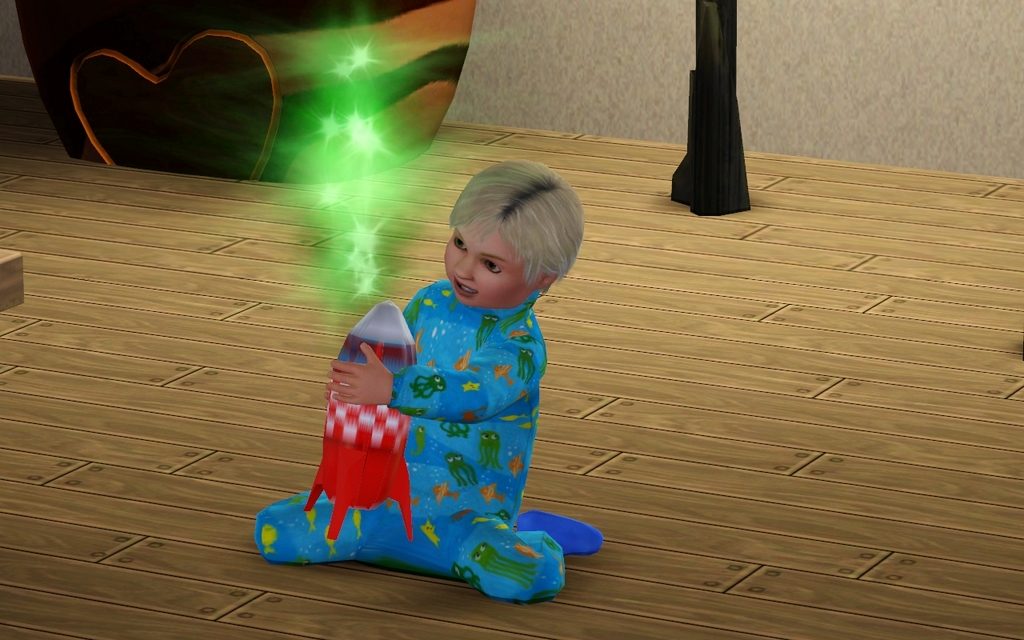 Sebastian is a witch like his dad Stoutland, rather than a mermaid like his mom. I´m kind of glad, mermaids are exhausting. But he got the fish pattern anyway.
Scott is a normal sim, by the way.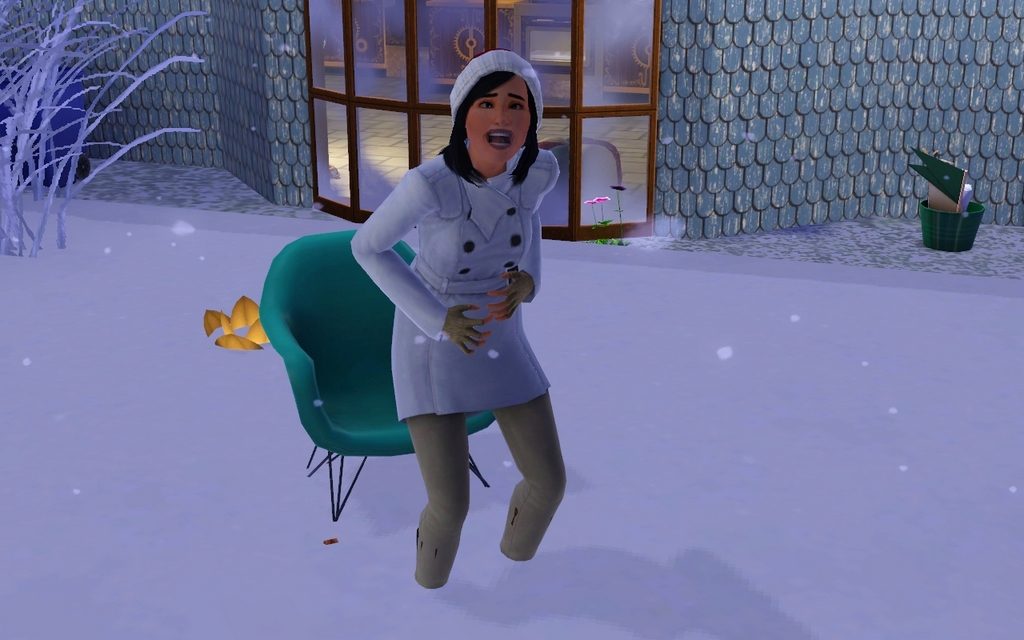 And the next one!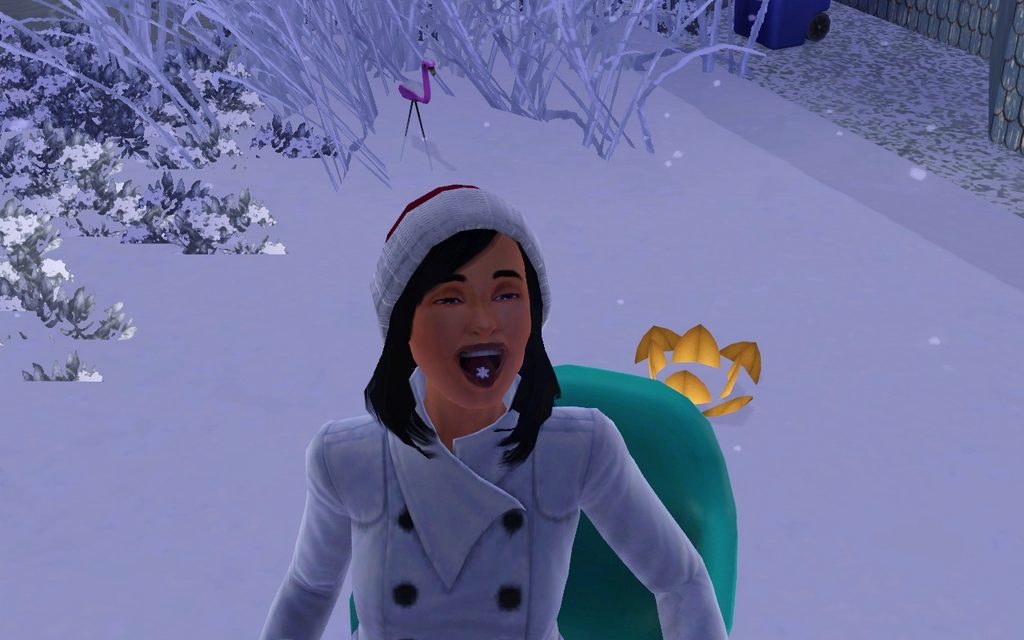 There´s still time to catch some snowflakes before going to the hospital.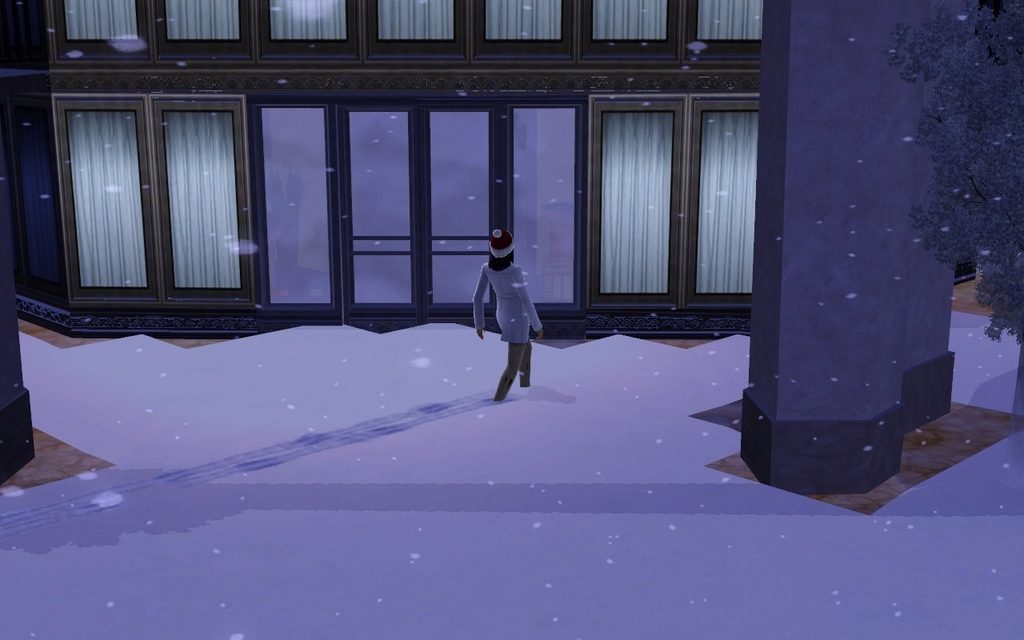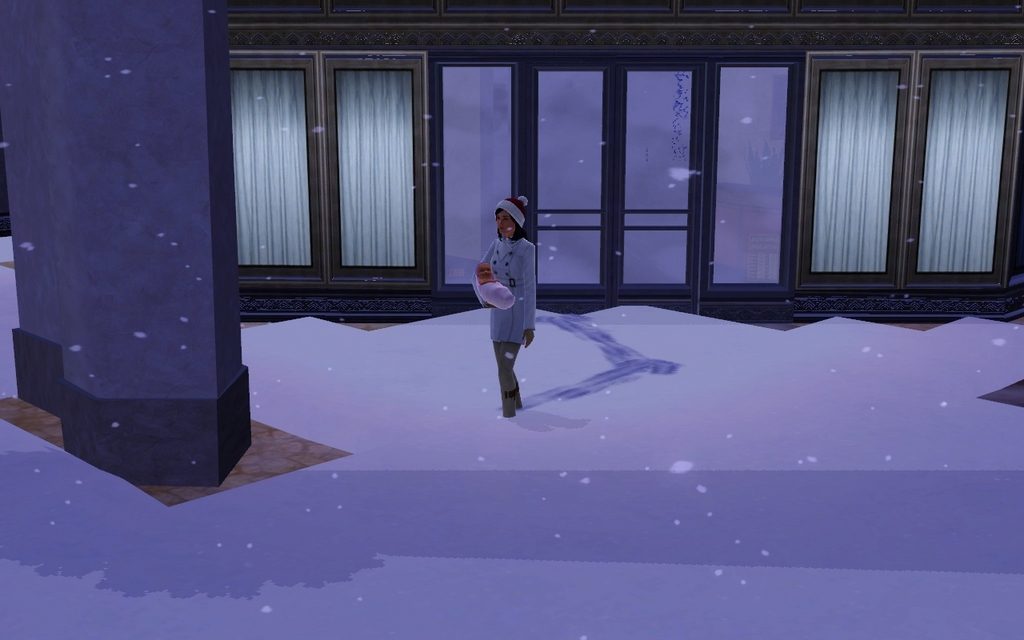 And we have a girl. Storm rolled loner and I gave her loves the cold, just because.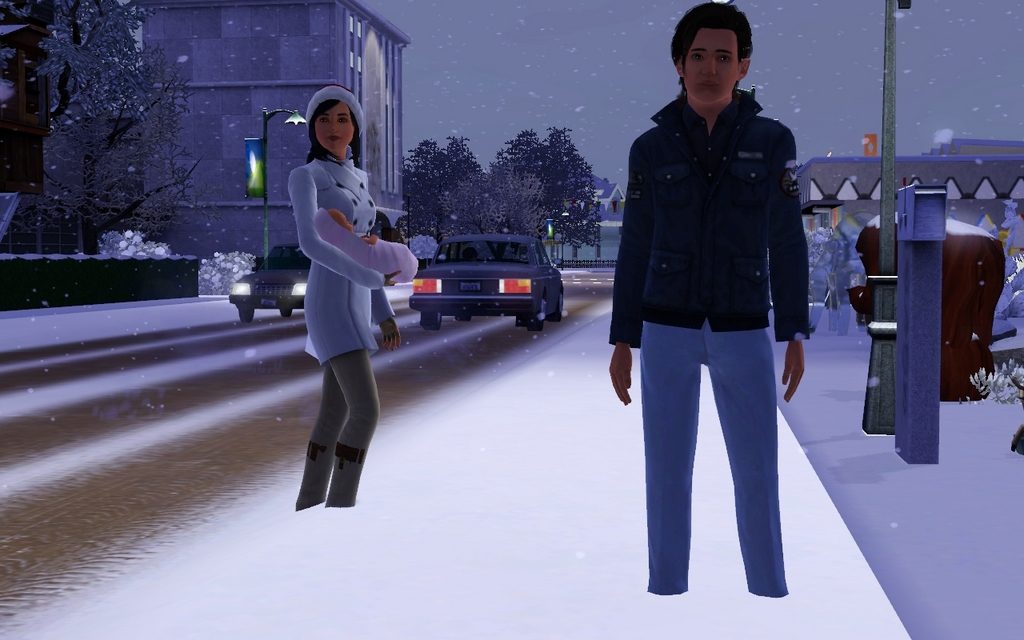 Benito came to the hospital and Chrystal invites him to stay the night. He´s a nice guy.