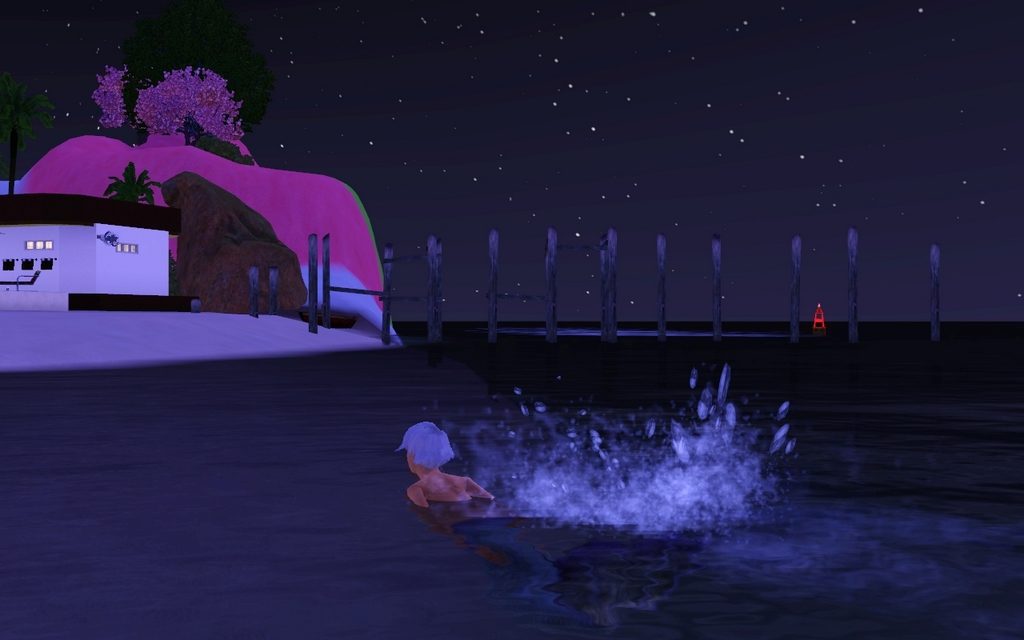 Arielle swims regularly in the sea to stay a mermaid.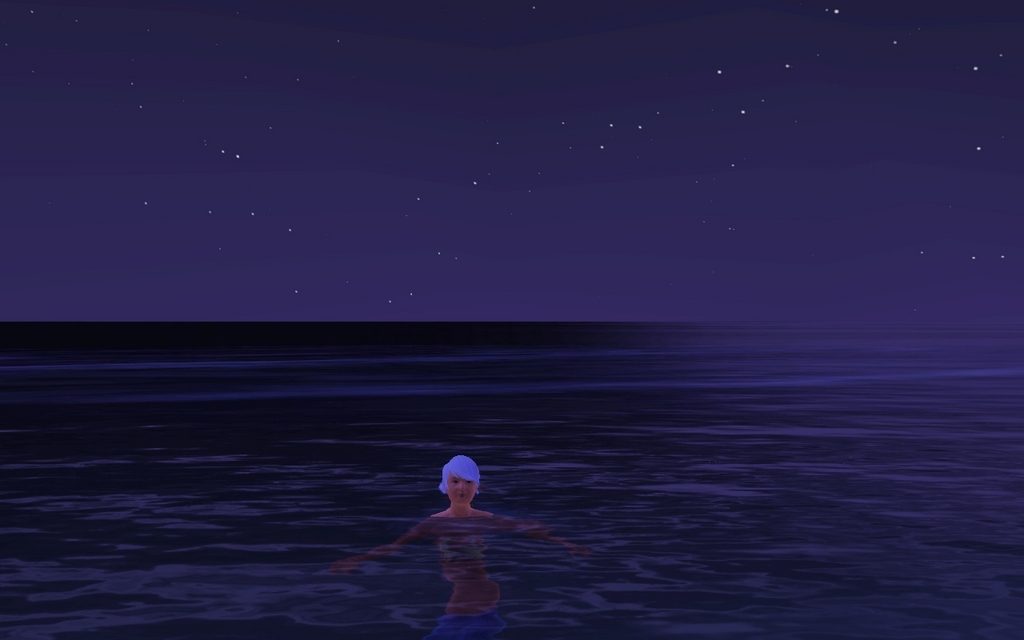 But it´s much easier for me to have a mermaid on a single island. In Isla Paradiso it was really annoying, because they always wanted to swim from one little island to the other.
There´s a sleeping horse in the backyard.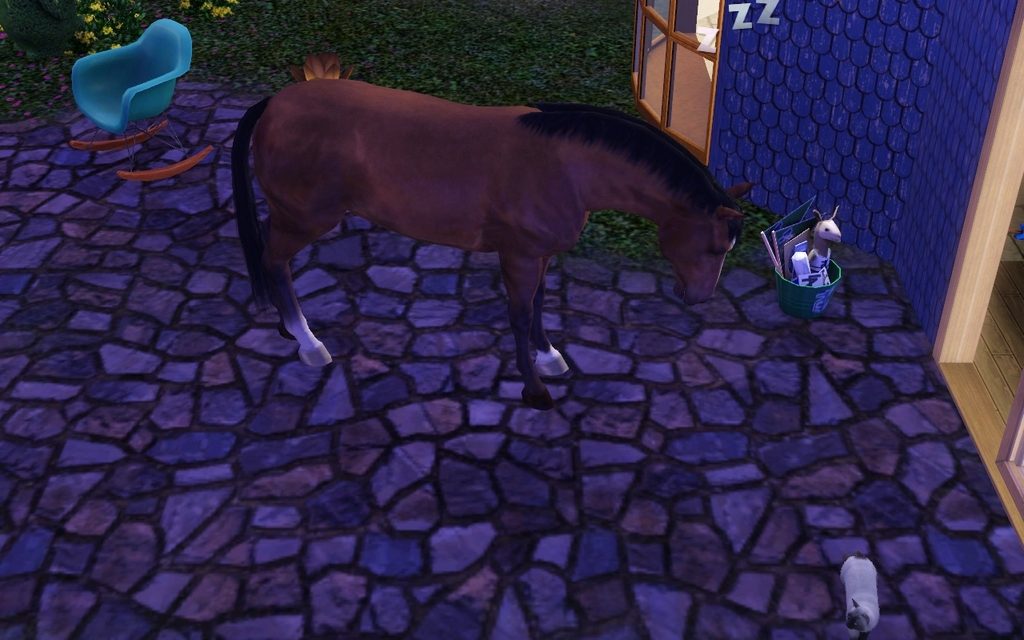 And one at the front door.
I guess, it´s time to clear the caches.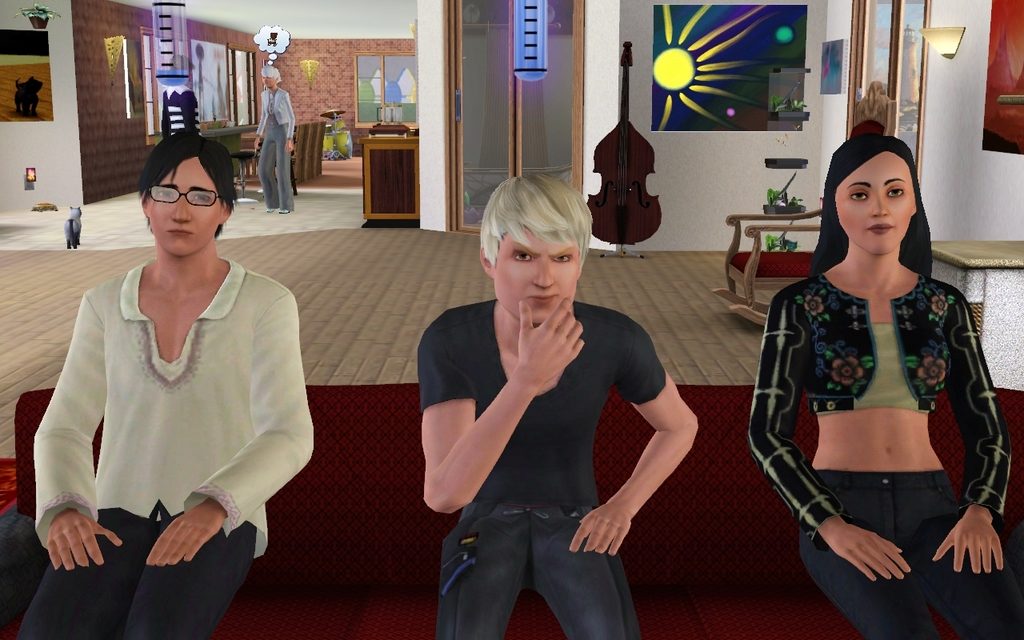 Here we have the "heirs" of this generation neatly in a row.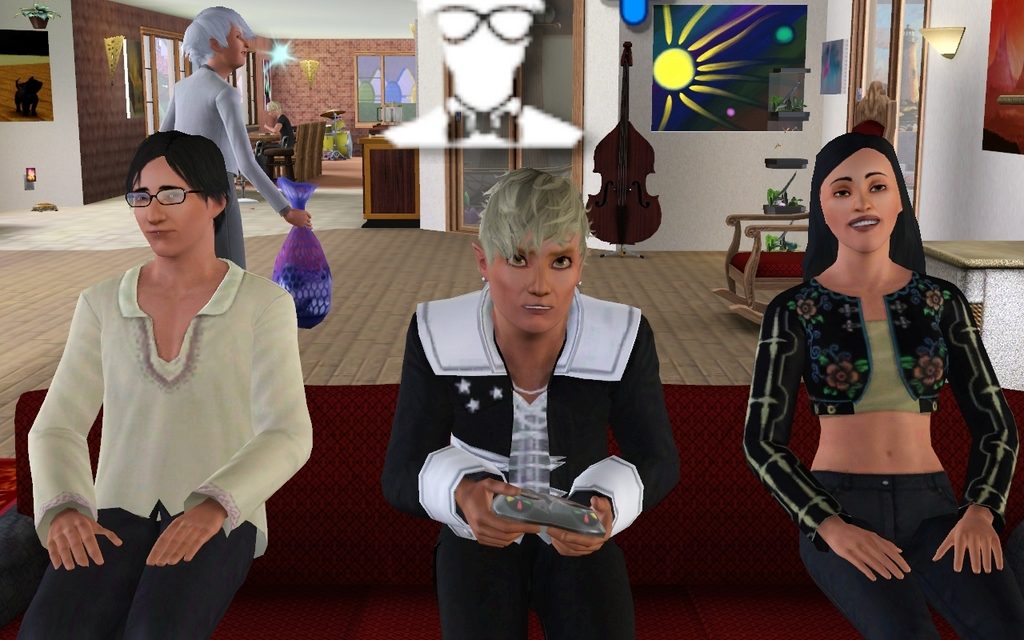 I wanted to take more pictures, but Sebastian got hungry and Liam took his place to play videogames. Not funny, guys.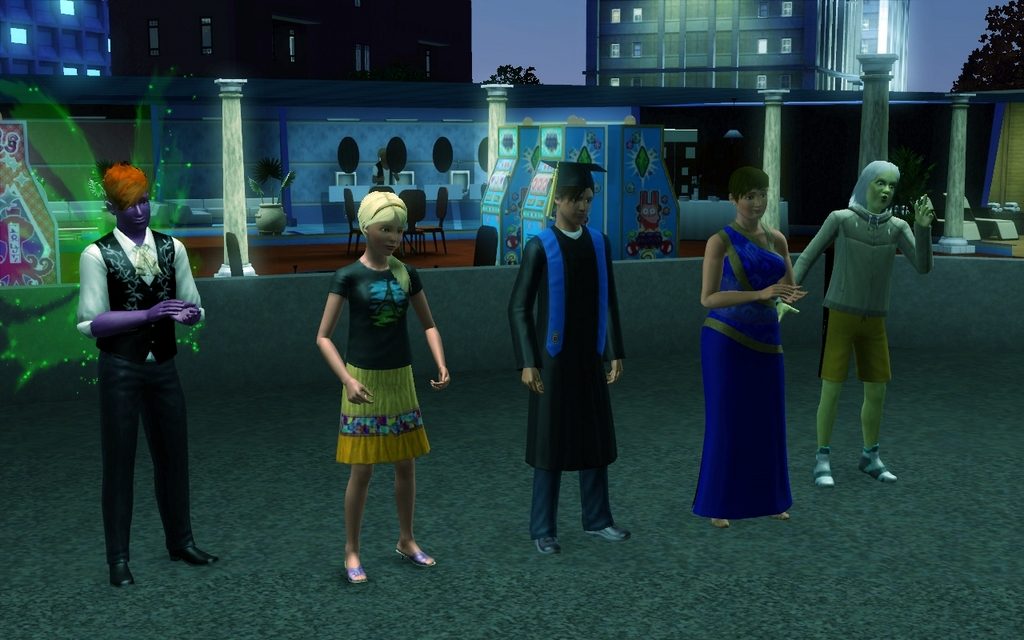 Arielle has an interesting audience at a little show she does.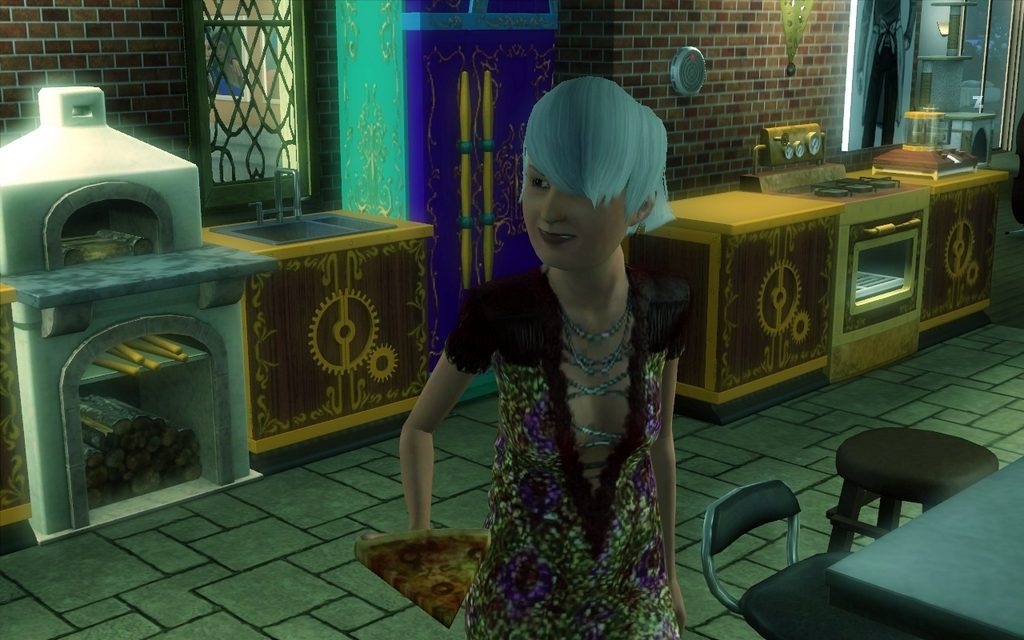 Arielle: Rowan threw a pizza at me! Such a nice young man!
That "young man" could be your great-grandfather.
Arielle: But he´s nice nonetheless!
True, I guess.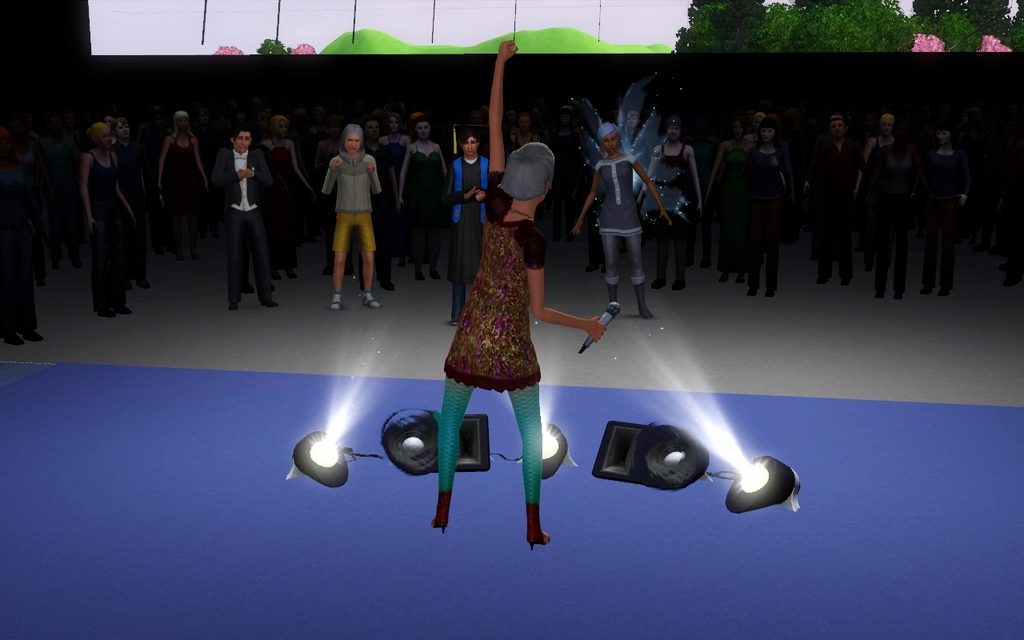 Here´s a bigger concert.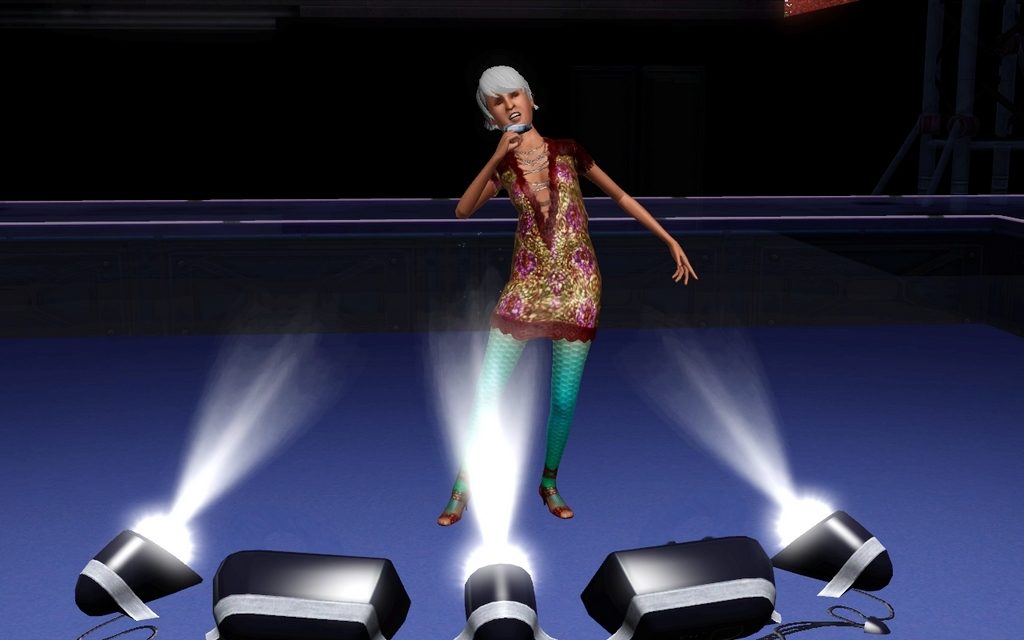 But I think, she will retire soon.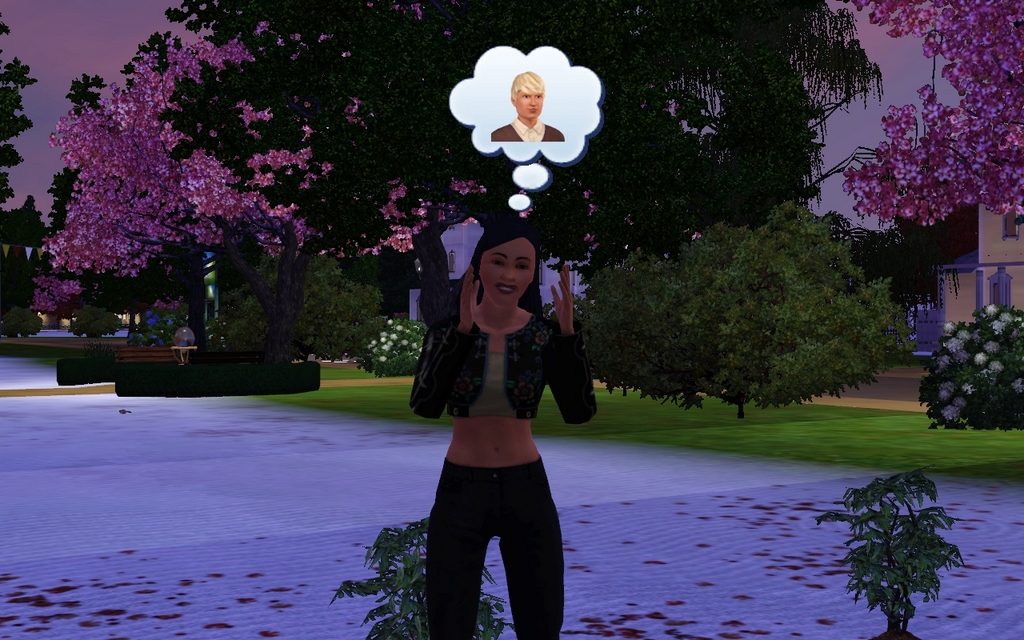 So, I have a problem. Sebastian and Storm are getting a bit… close.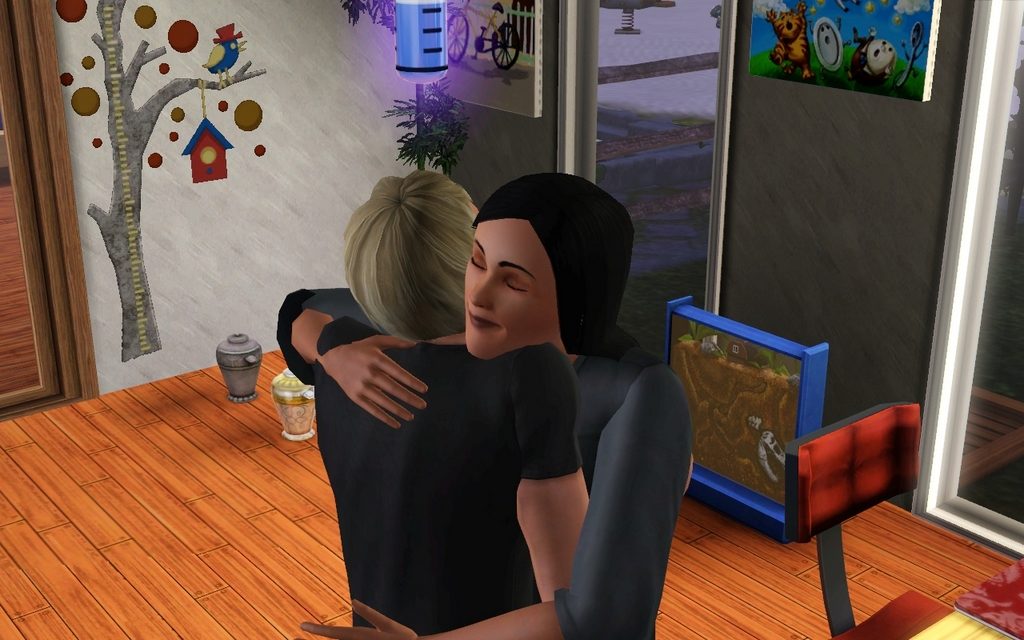 Friendly hug, ok…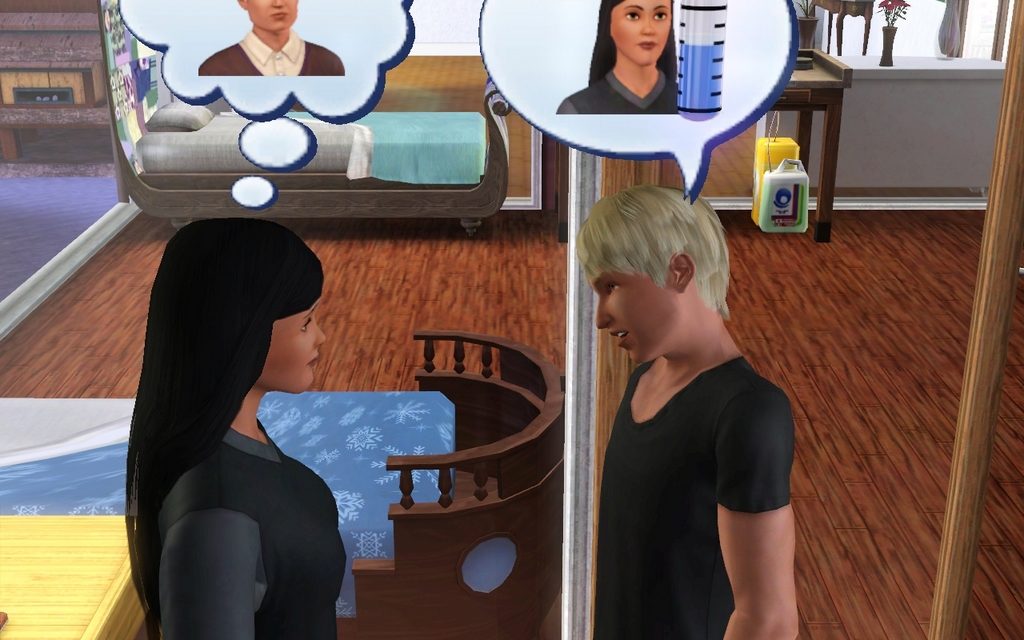 Flirting, not ok…
Goofy looks… really, now.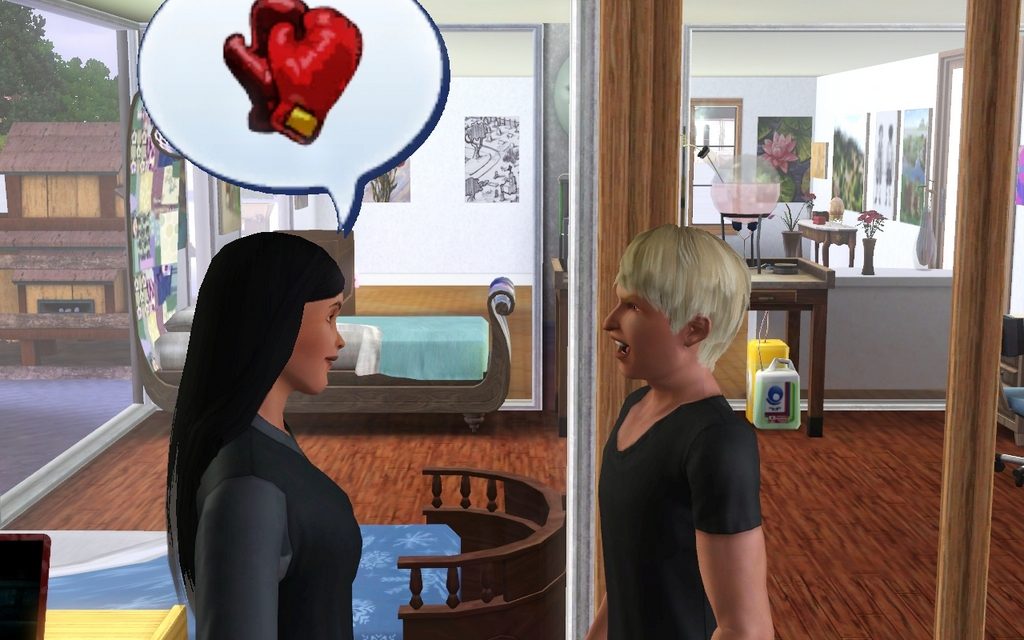 And talking about boxing gloves. Sure, go on.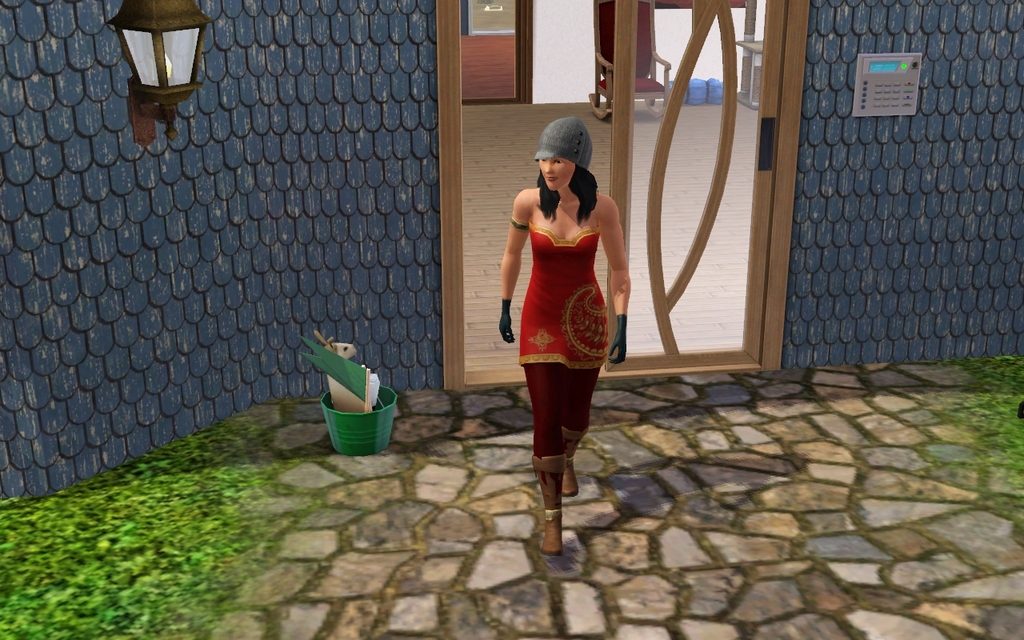 Storm has her first day as a criminal. You´re really… inconspicuous. And stuff.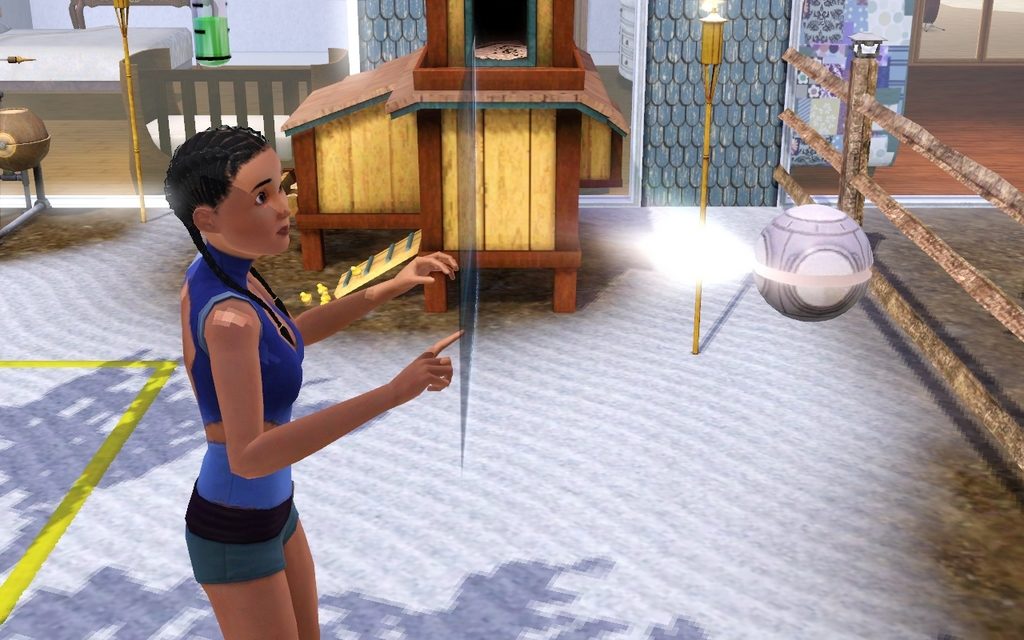 Crystal, what should I do about your daughter? And her wanna-be lover?
Crystal: Shhh! I have to concentrate!
She finally decided on a job, she wants to be an author.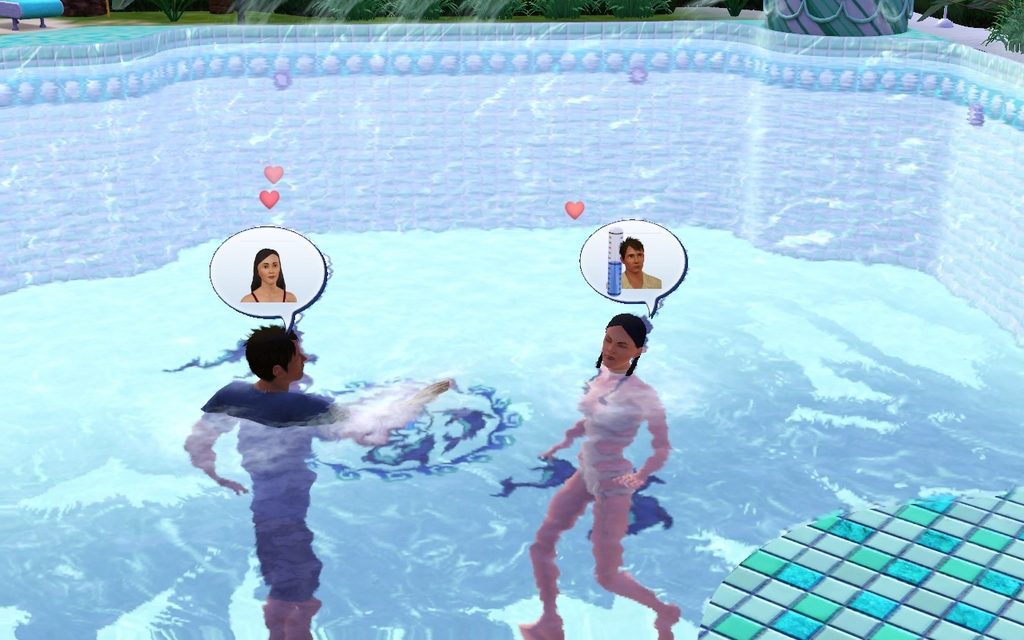 I sent Storm to some lots to find someone else.
What about this one?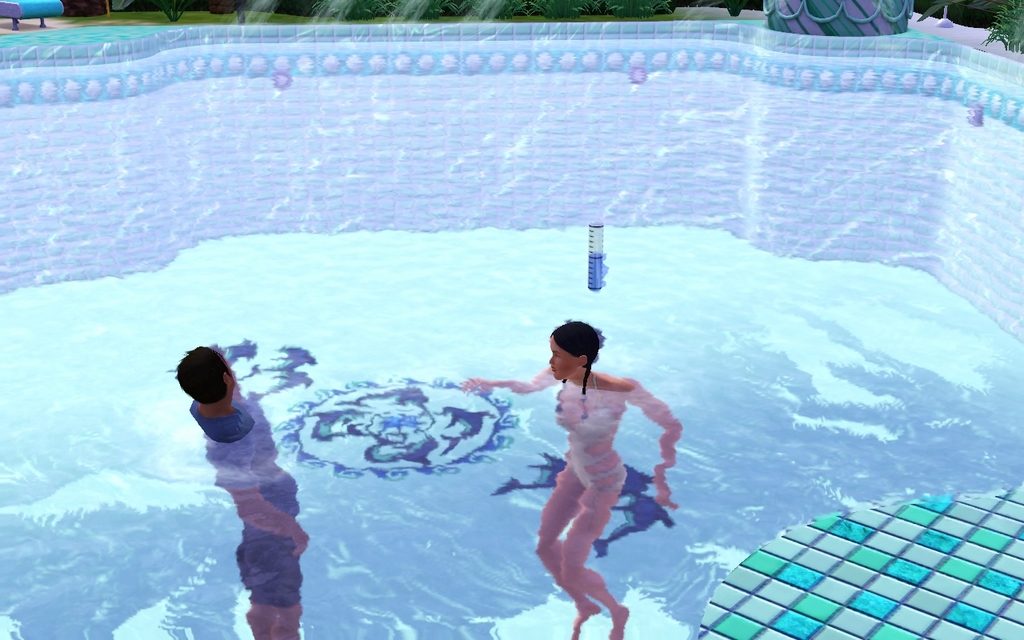 Storm: I don´t like him!
Ah, well, he´s married and will be an elder tomorrow anyway.