I add Kosta to the family and make him a witch.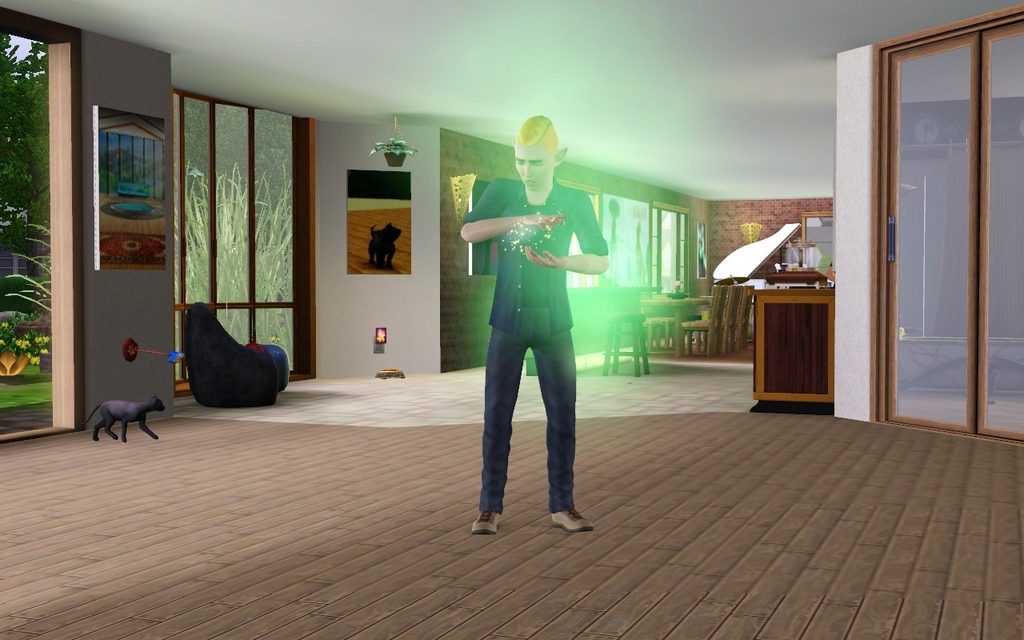 He will age up soon, and I want to give him a bit of a headstart (meaning, he will have to do some mad skilling).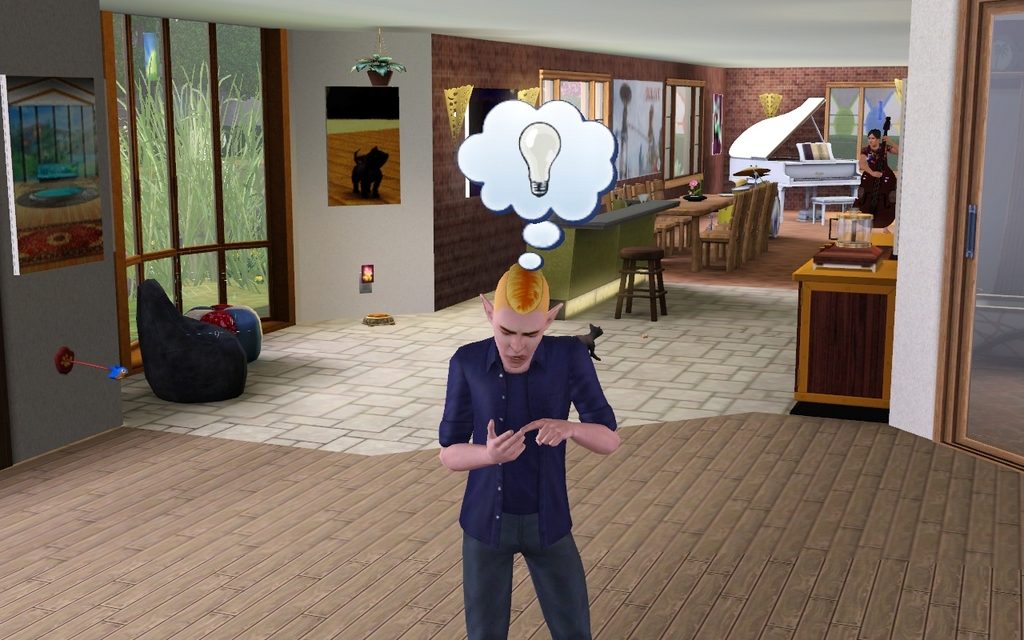 He hates the outdoors, is handy, has star quality and is obviously absent-minded. I like him, he´s a very mellow sim.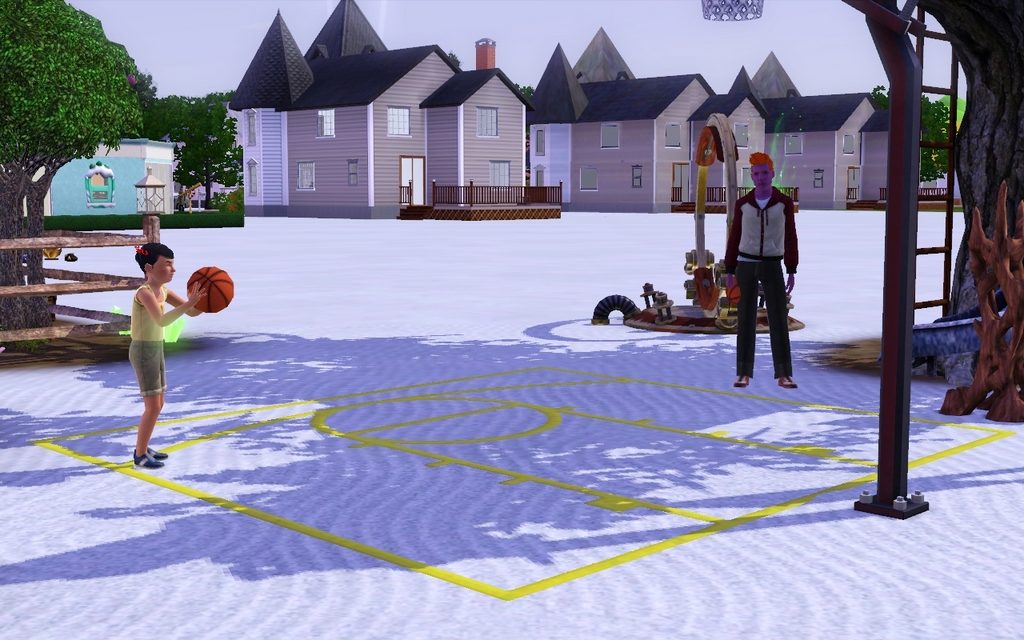 It´s Ingrid´s birthday. She spends the last minutes of childhood throwing hoops with Rowan.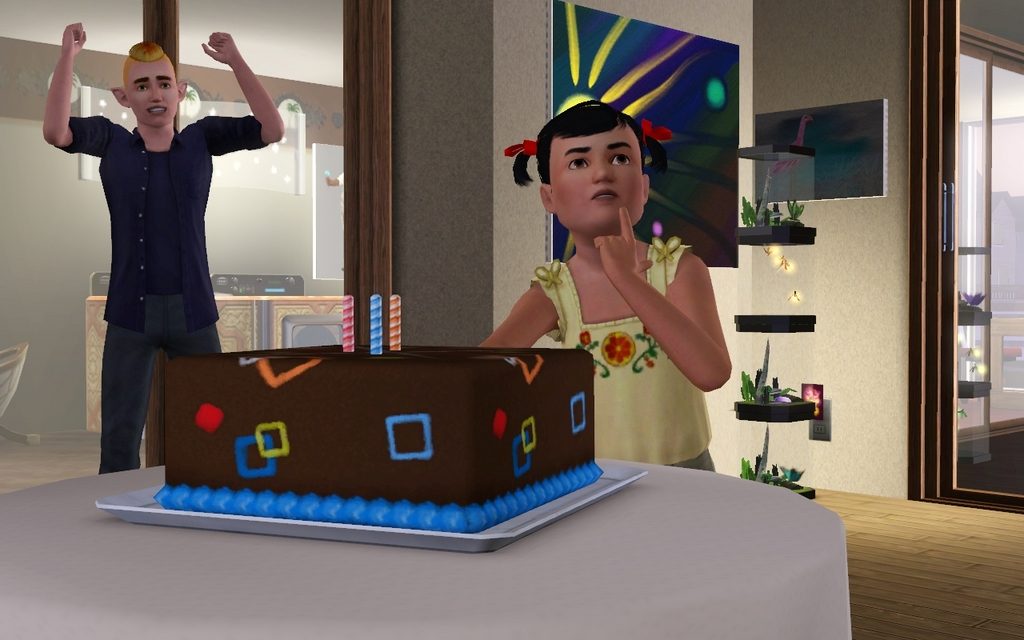 I guess, Kosta is kind of happy, that she ages up.
Oops.
Ingrid: I feel a bit warm.
Kosta: Your butt is on fire!!
Xena + Scott: Yay, birthday!
Everyone else: Uuhm…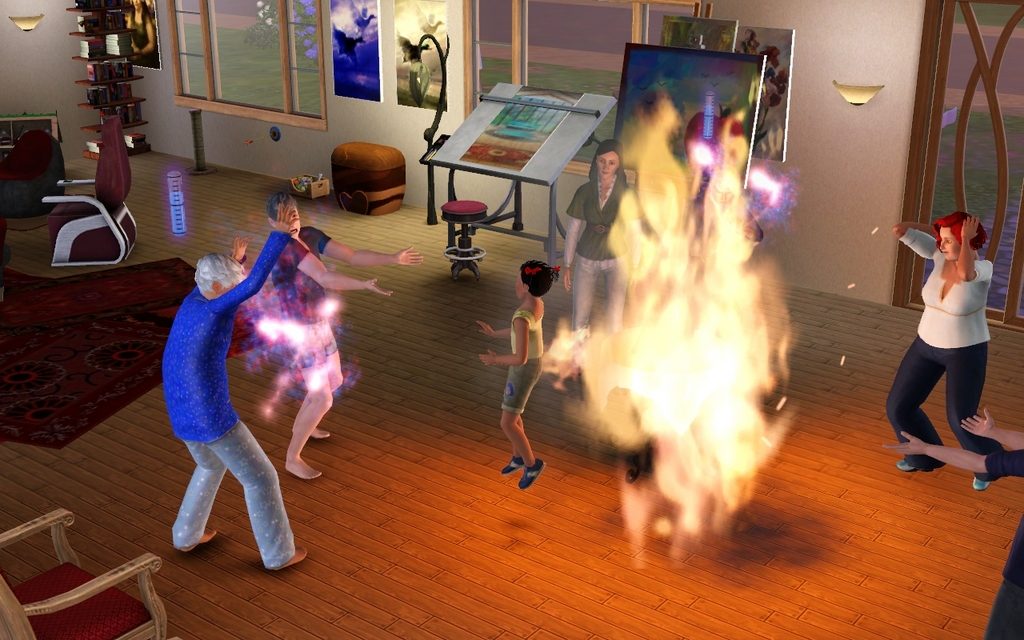 And now, panic!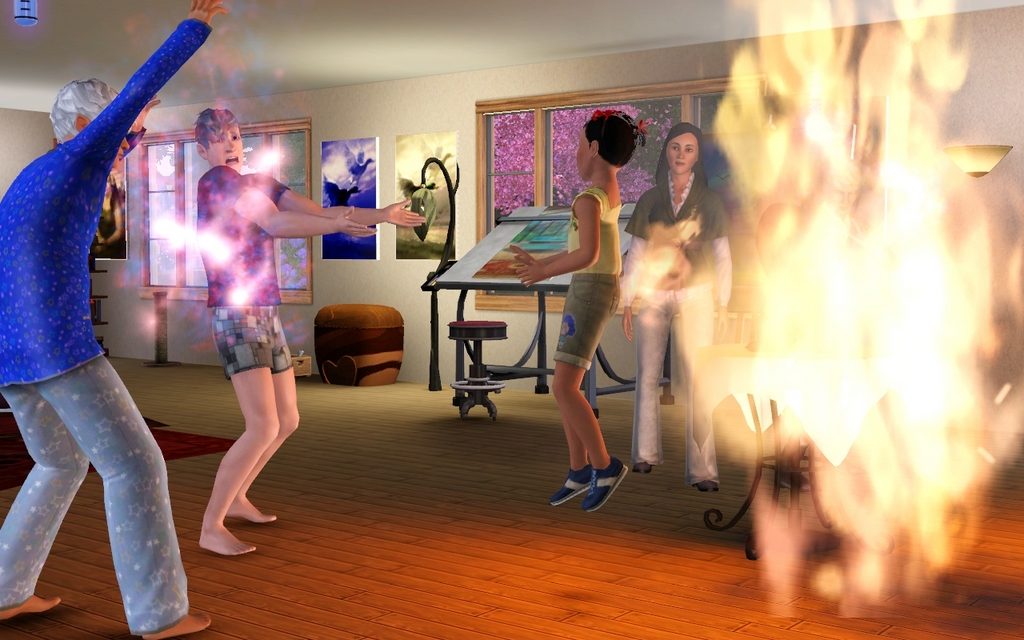 Mortimer: DO something!
Liam: Stop panicking, I´ve got it!
Storm: *Calculating trajectories*
With two brave sims, I can just watch. They have it in hand.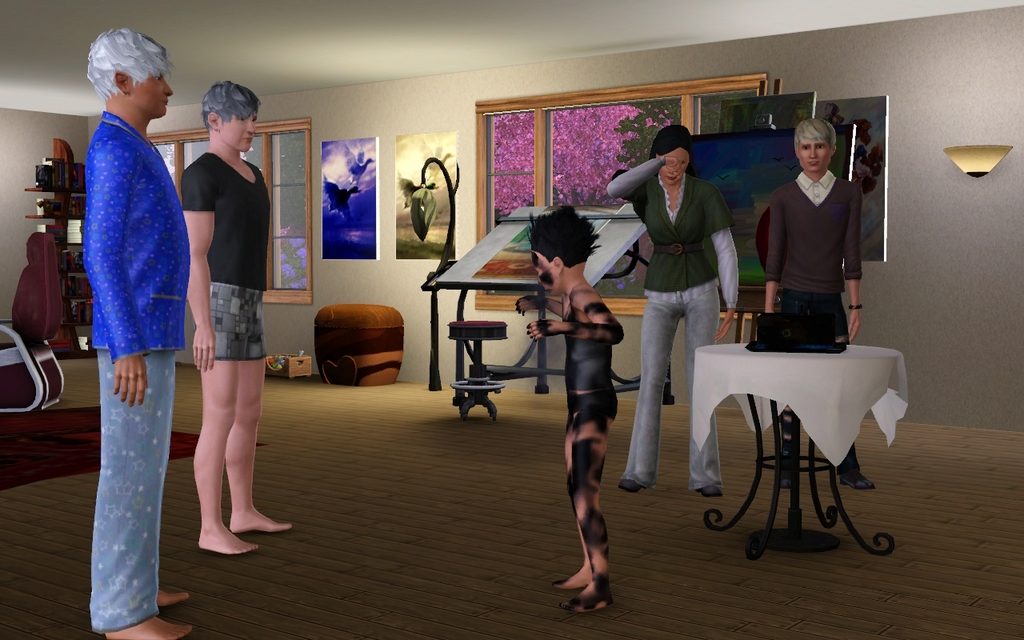 Storm: Phew!
Ingrid: …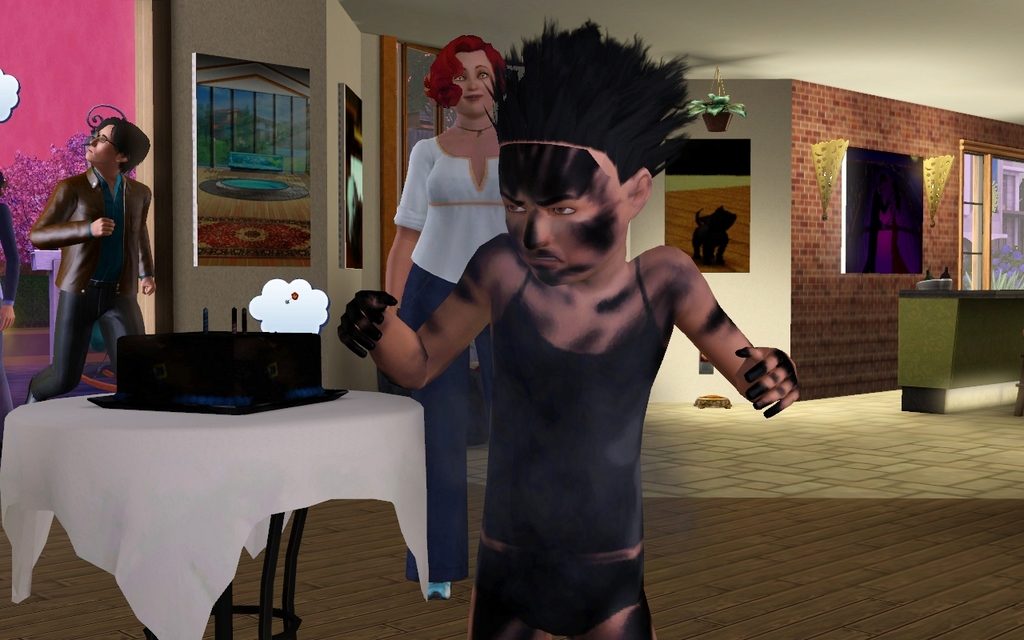 You look a bit upset, dear.
Ingrid: I´M COVERED IN SOOT! EW!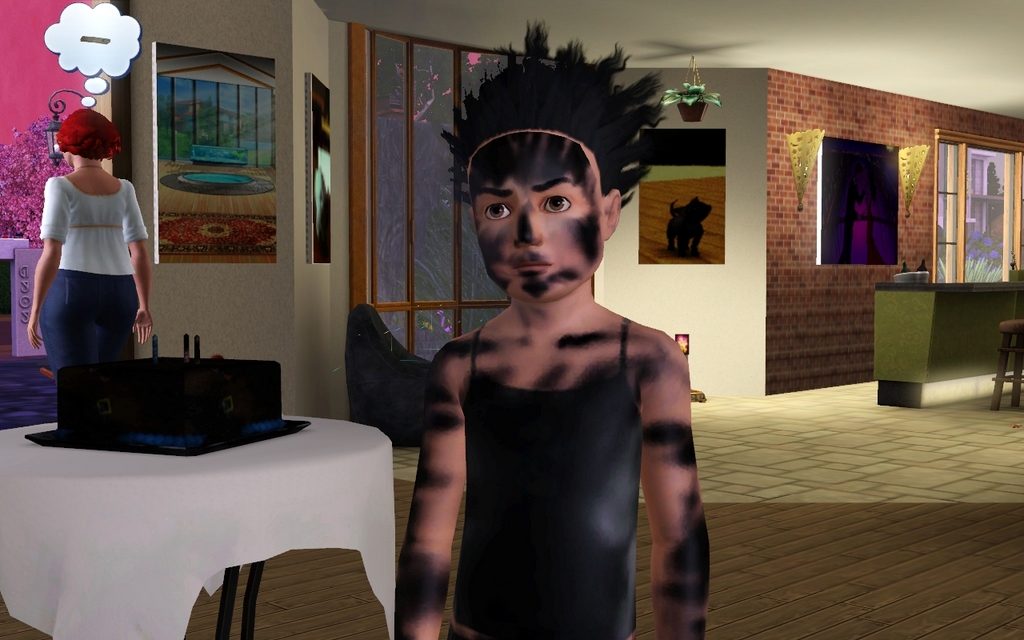 Shower, then?
Ingrid: Please.
Off you go!
And the fire departmend arrives. At least, they don´t fine us.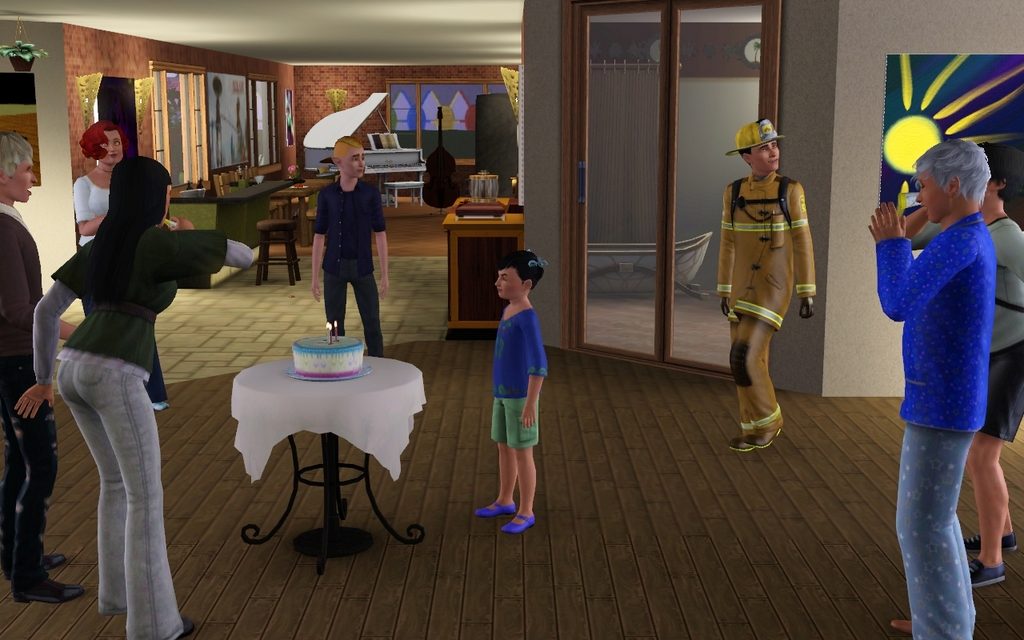 Next try. One of the fire fighters stays, to prevent any more disaster.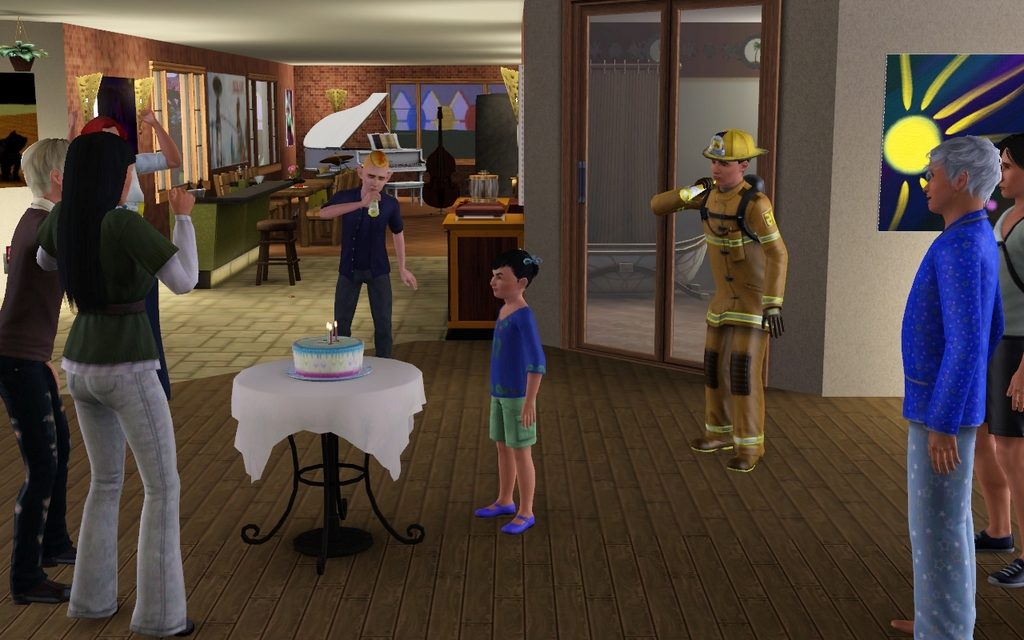 No fire this time. She rolls computer whiz.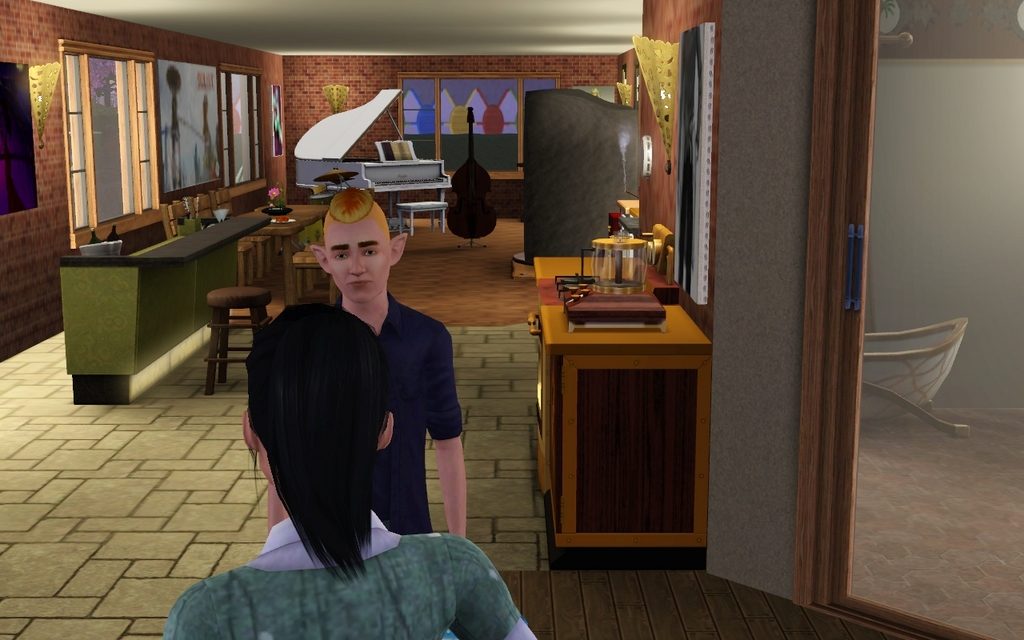 Like what you see, Kosta?
Kosta: … I wish, you would stop that.
It´s a "yes" then, I guess.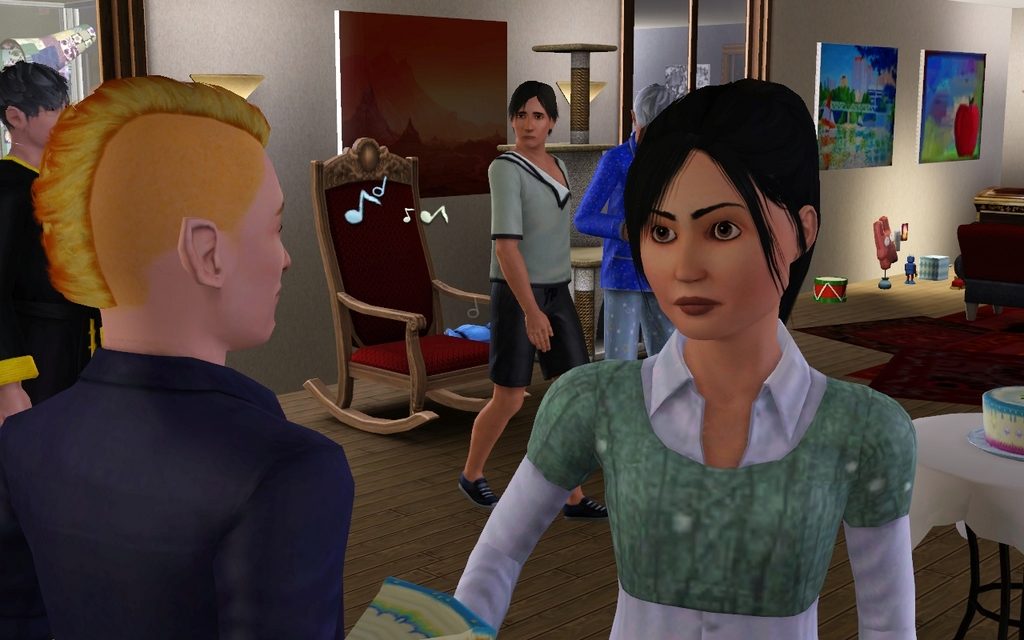 Ingrid is actually a female clone of Sebastian, but that´s OK.
You still look a bit shell-shocked.
Ingrid: MY BUTT WAS ON FIRE!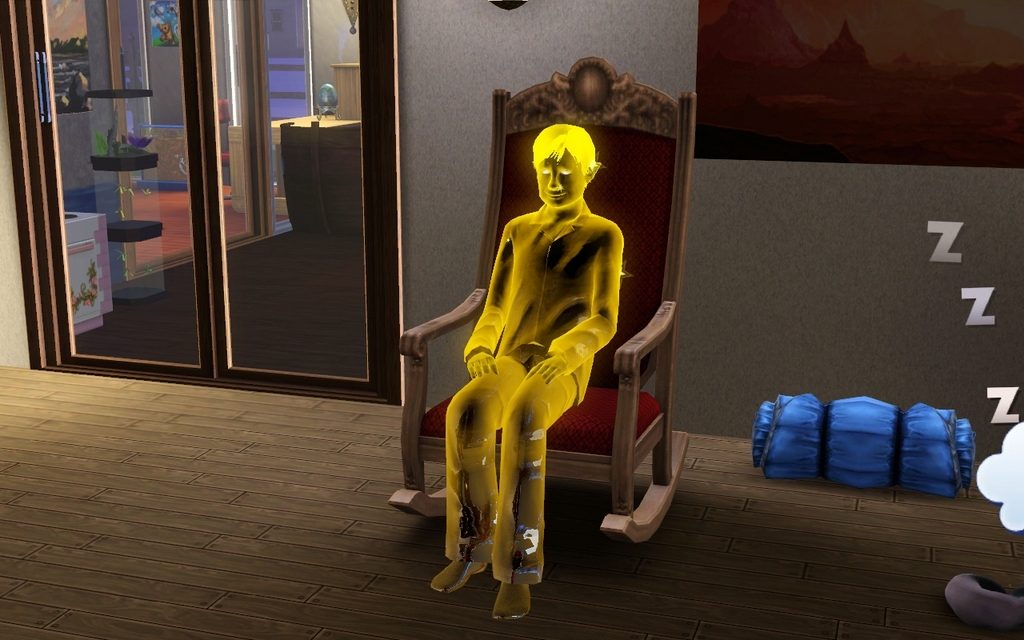 Stoutland visits after everyone is asleep. He´s really very sparkly.