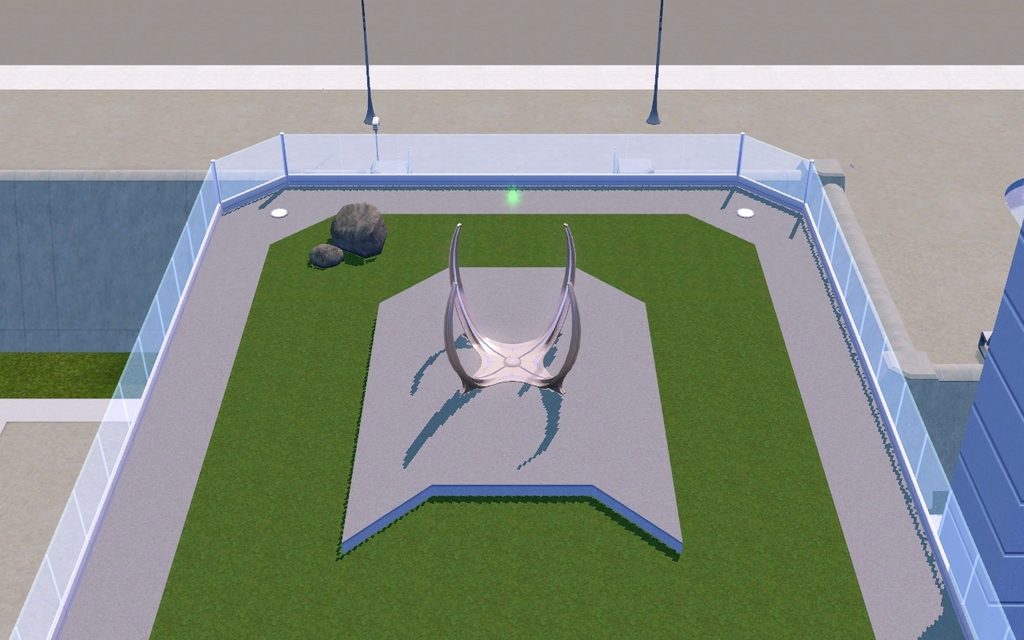 So, we are traveling to the utopian future.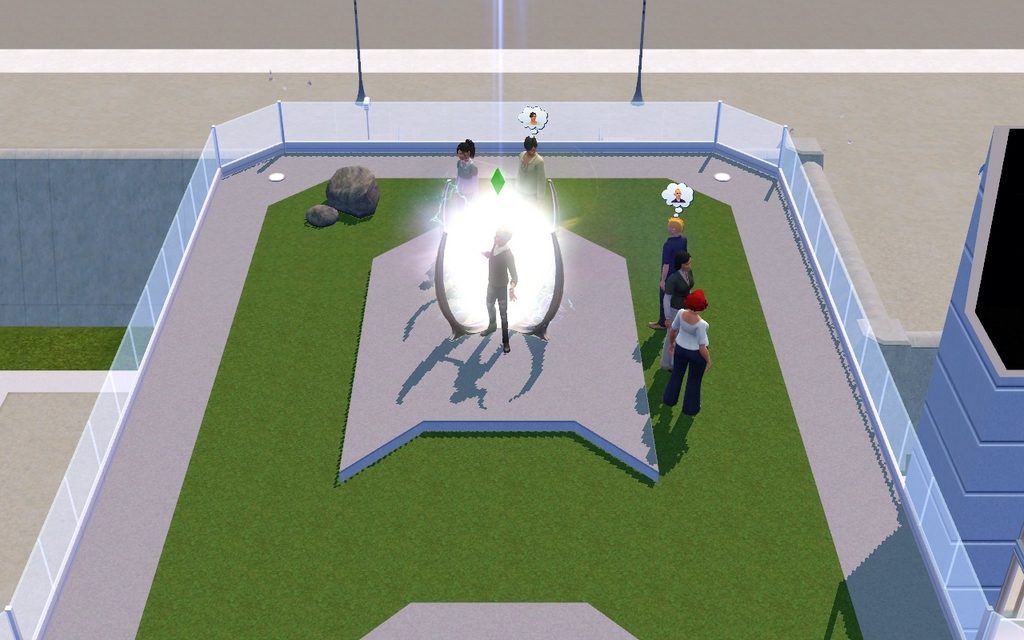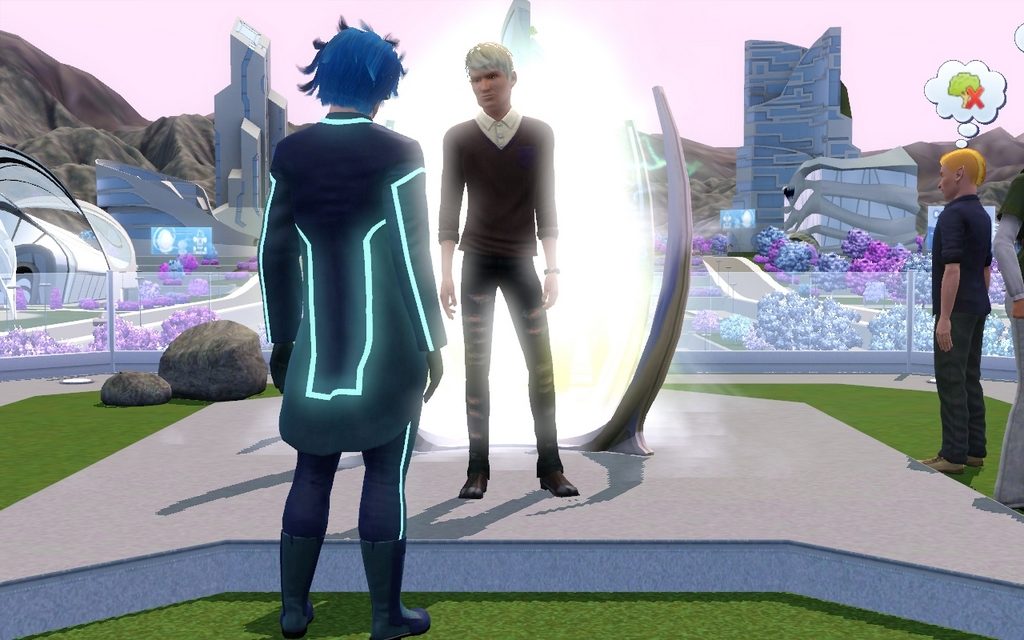 Emit welcomes everyone and gives Sebastian some task to collect dew.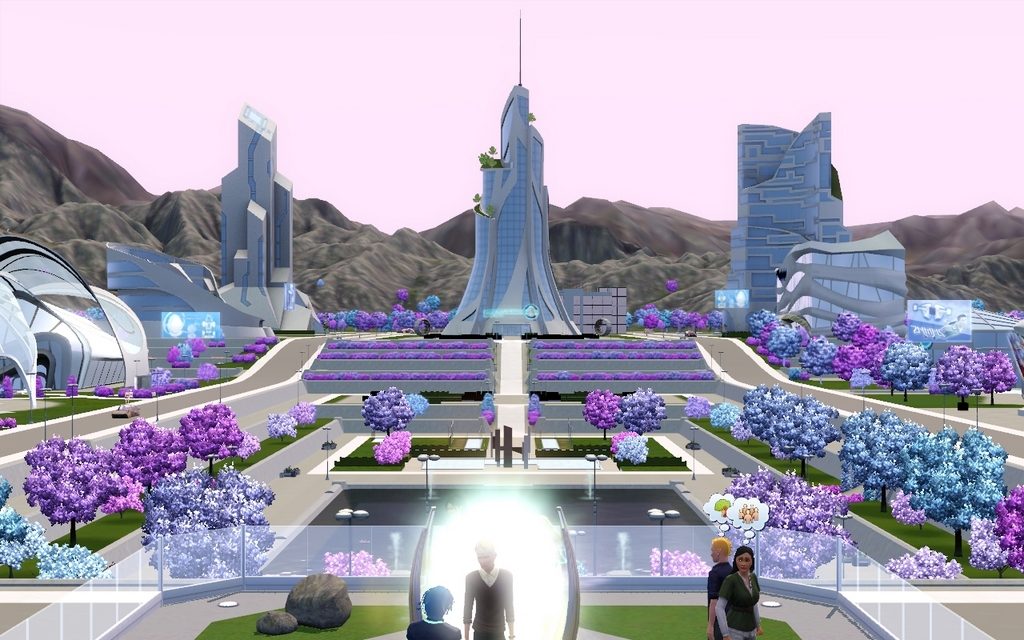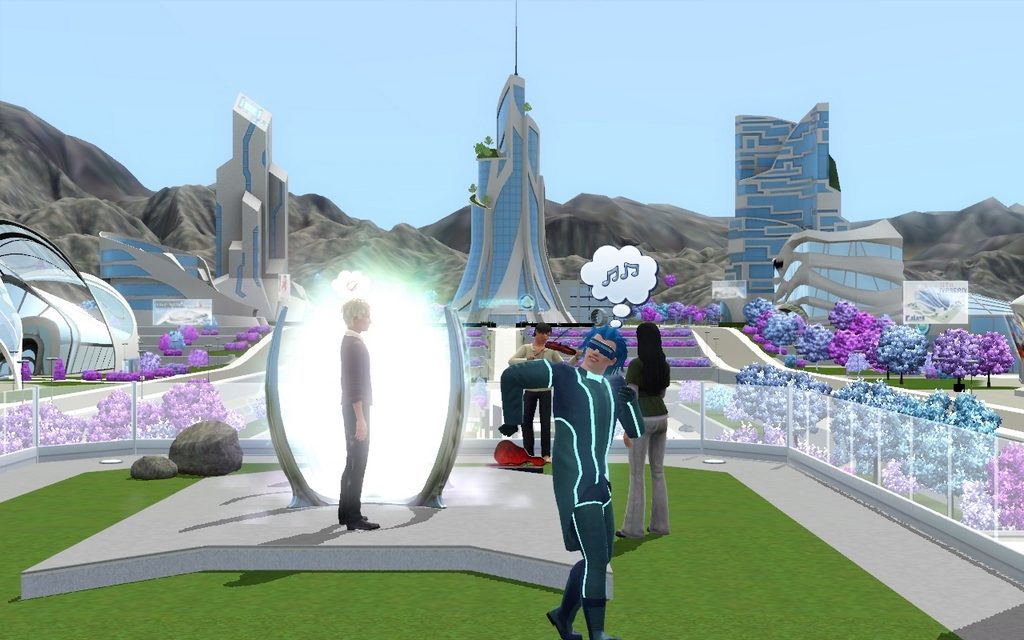 He seems to be in a really good mood. (In fact, he´s high. Every sim here has a dew problem.)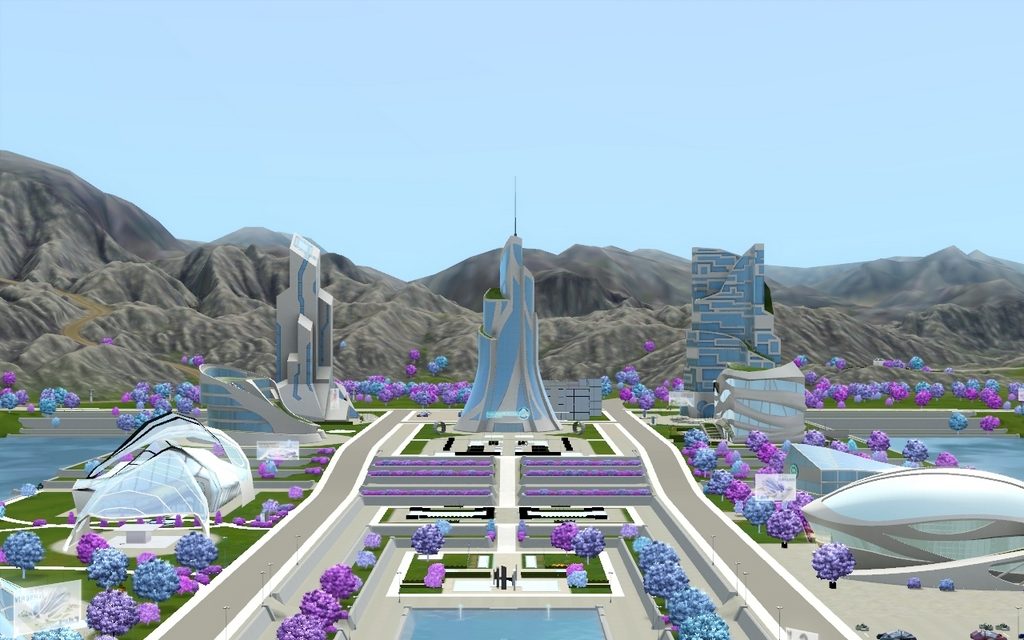 The sight is breathtaking.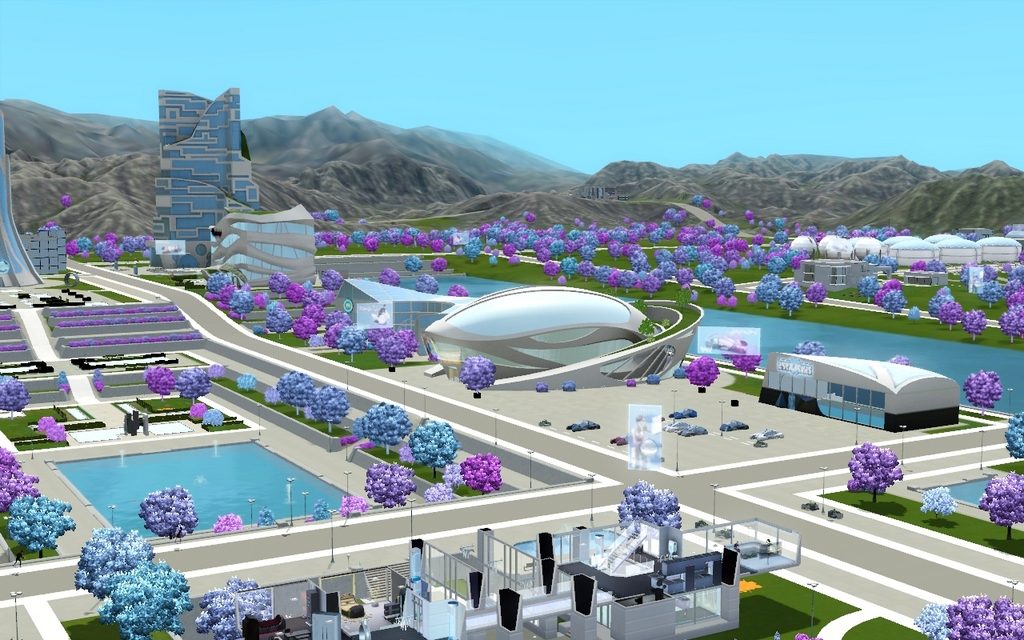 Perhaps a bit bright.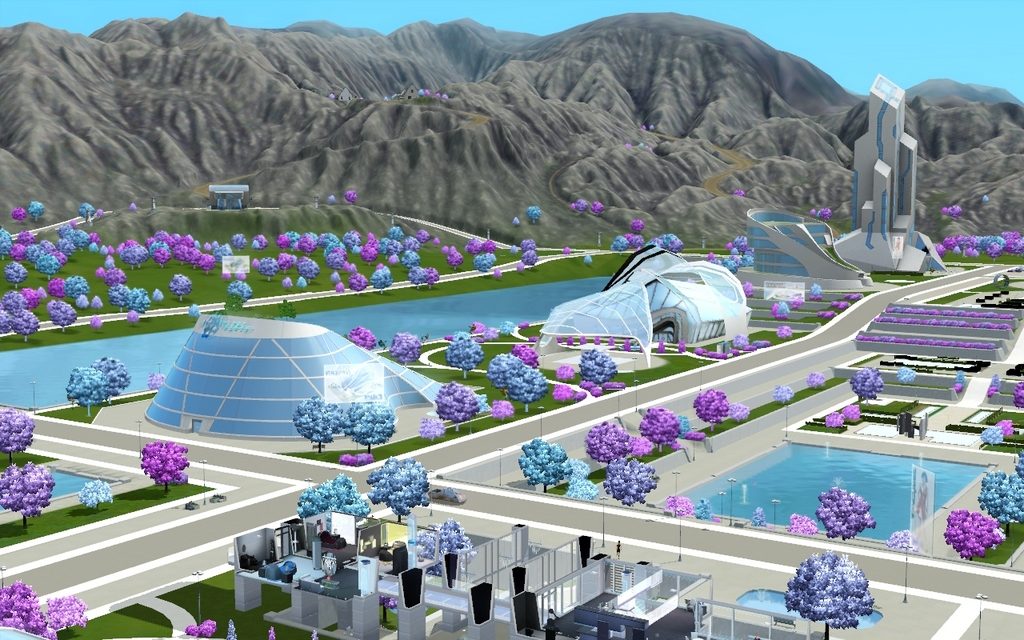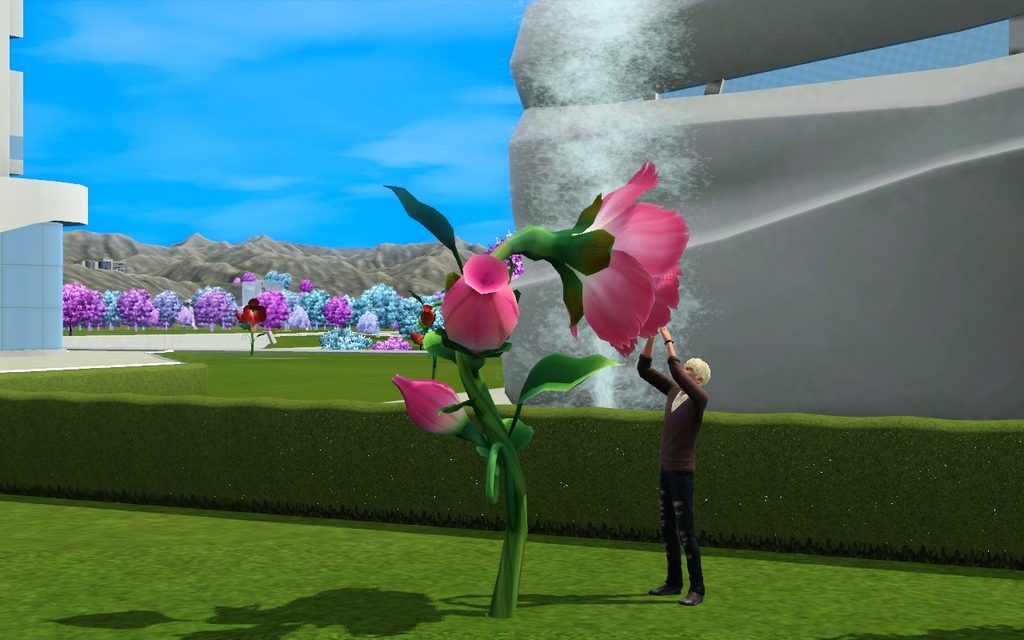 Sebastian does the dew collecting.
Wow.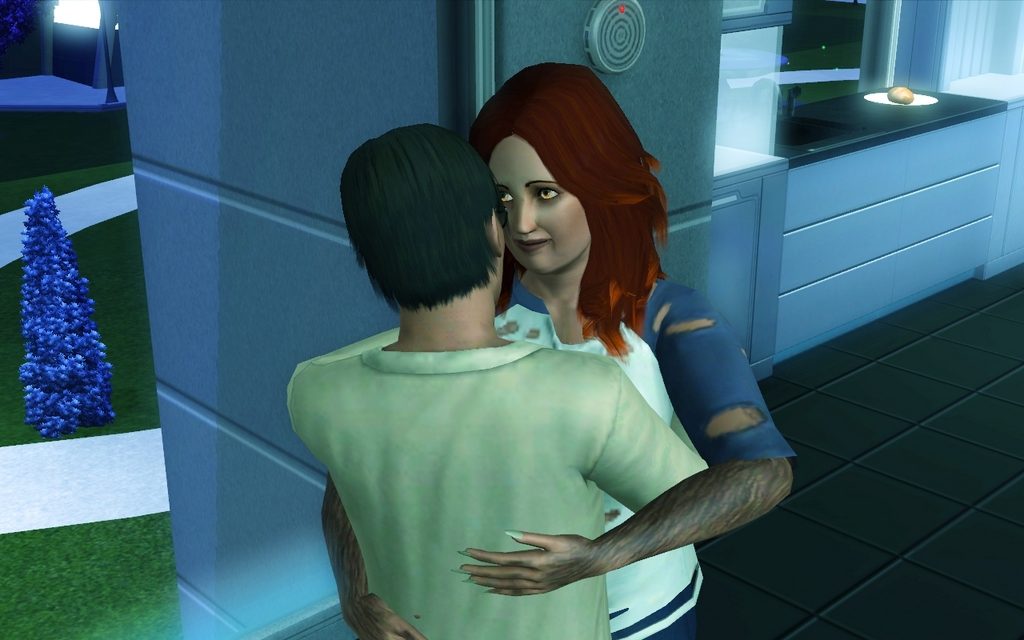 The first night is a fullmoon.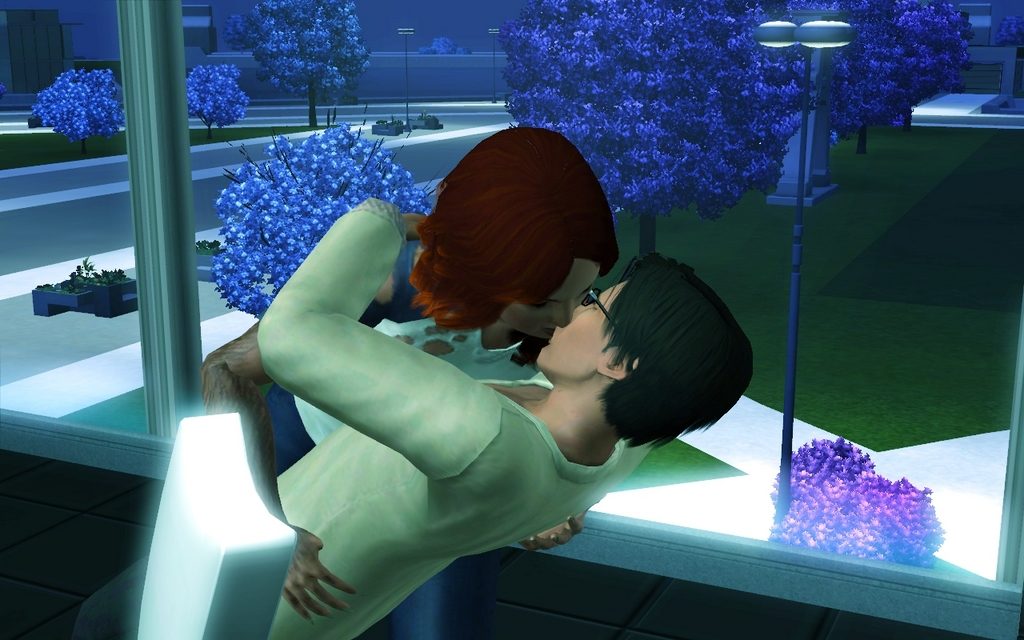 Fullmoon nights seem to do things to Xena (apart from turning her into a werewolf).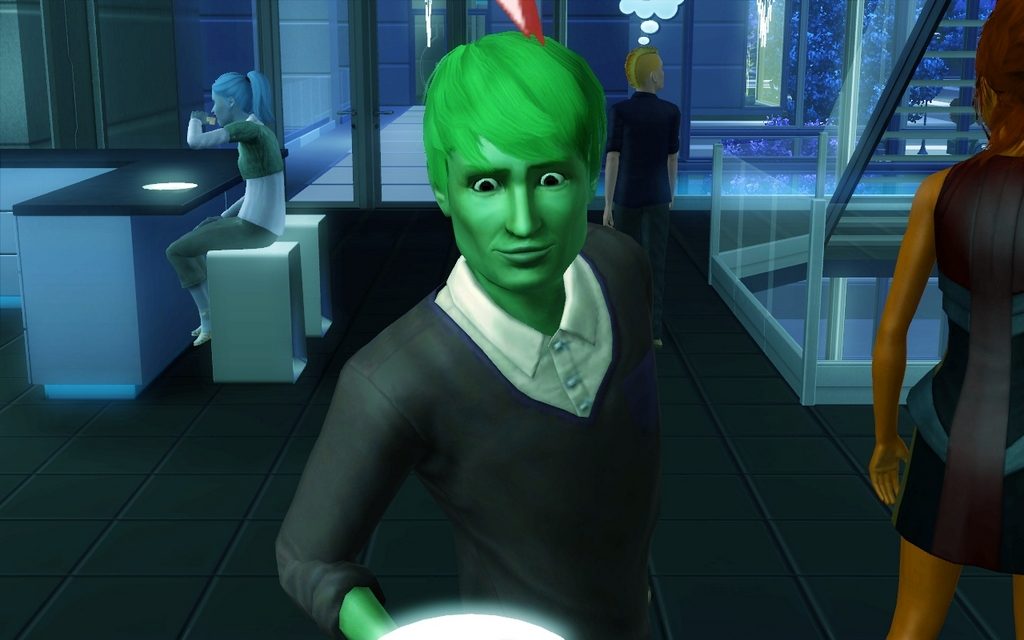 Everyone is constantly throwing dew. So Sebastian is green now.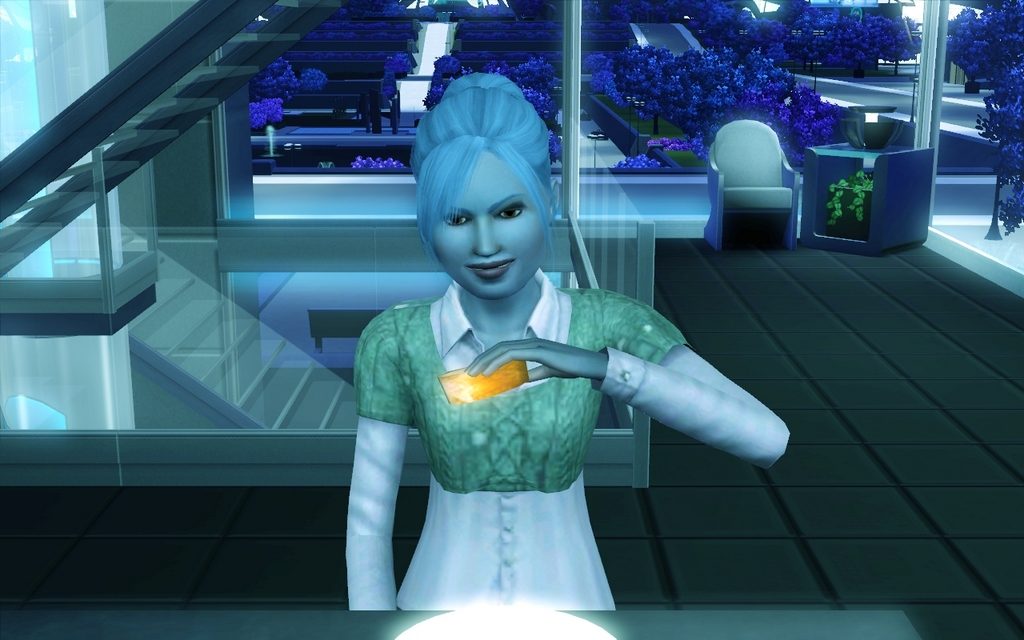 Ingrid is blue.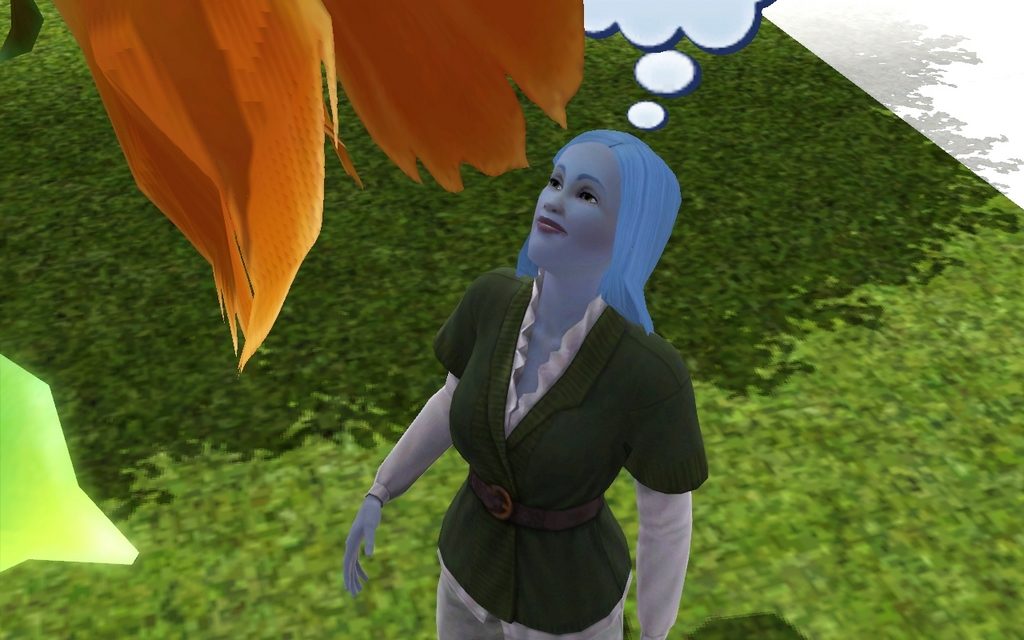 So is Storm.
Kosta and Ingrid go on a trip with the hover train.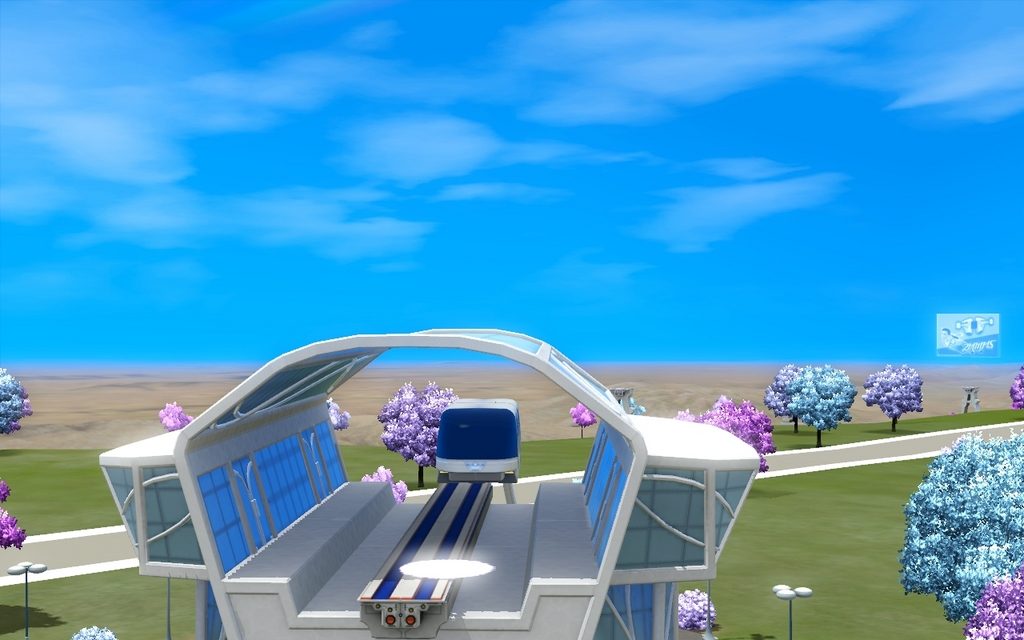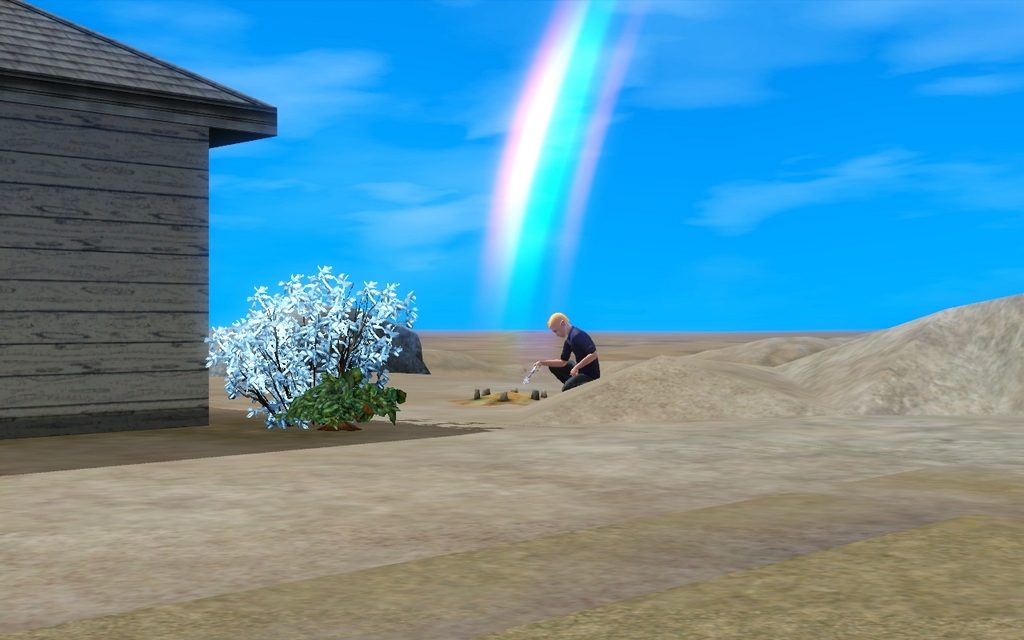 Kosta finds some gold at the end of the rainbow.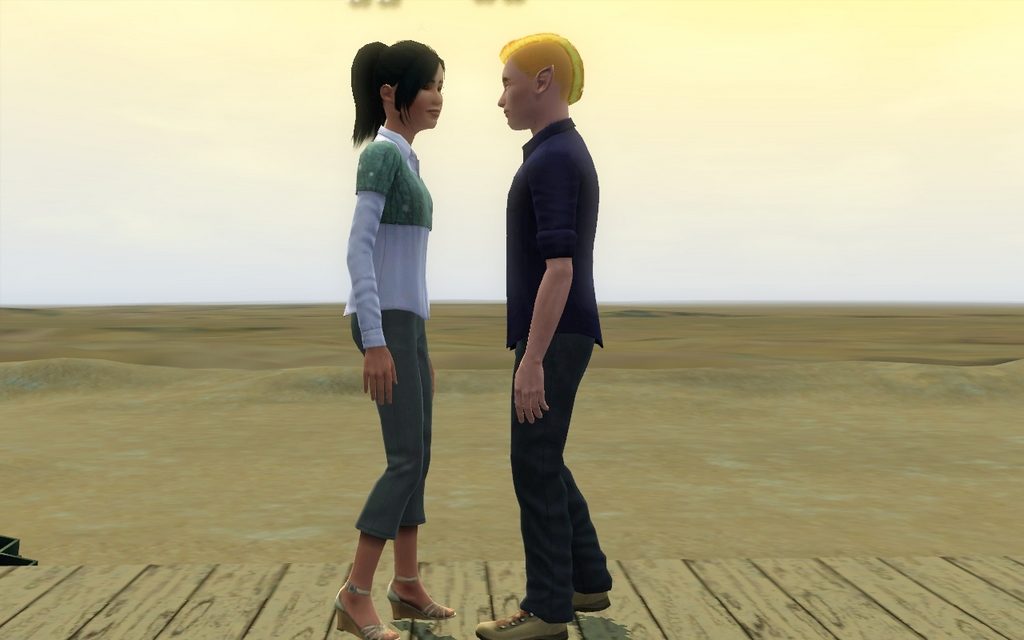 But the main reason they are here, is, to make this relationship official.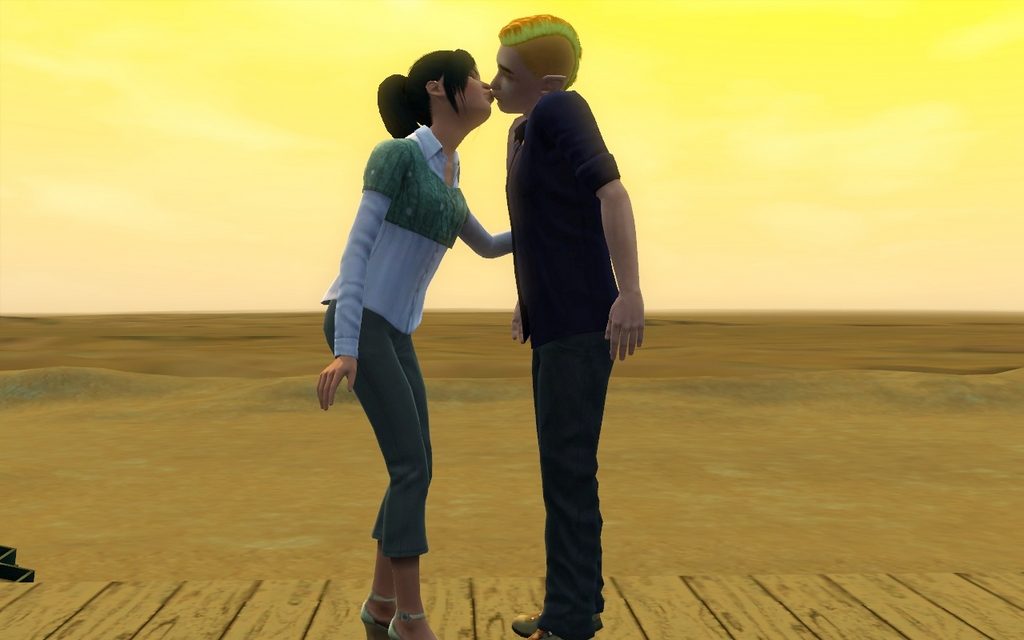 First kiss.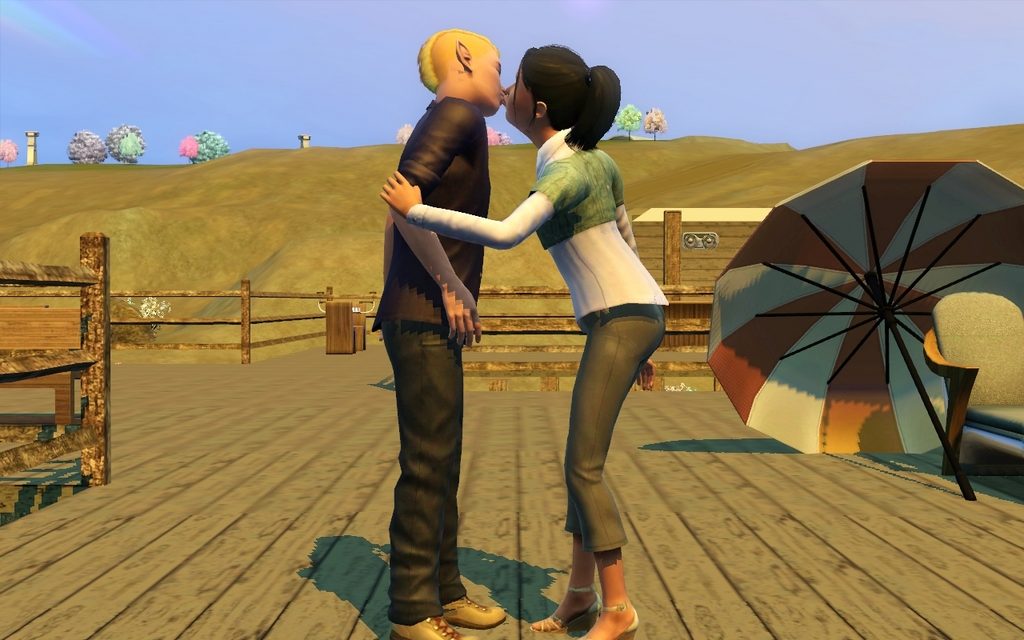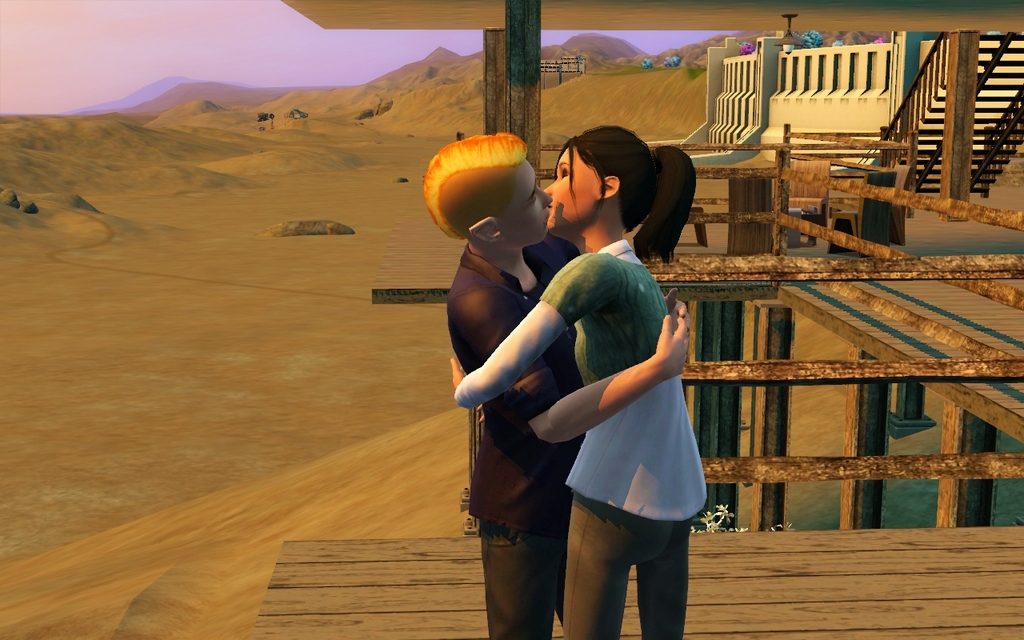 And some more kissing.
Scott and Sebastian go fishing to catch some special fish (another task). They mainly get rainbow slugs, which are pretty.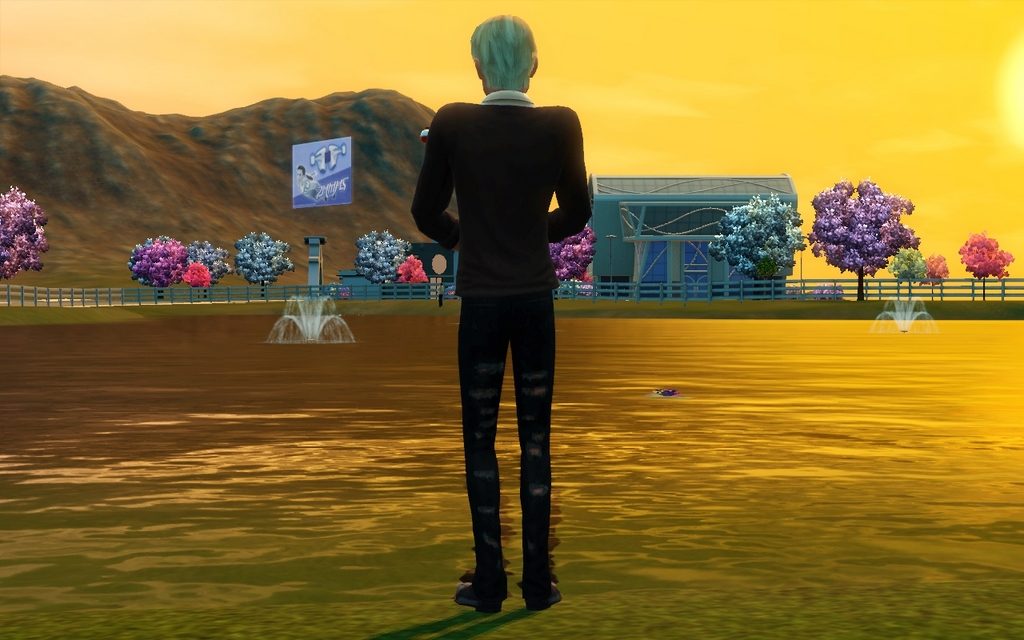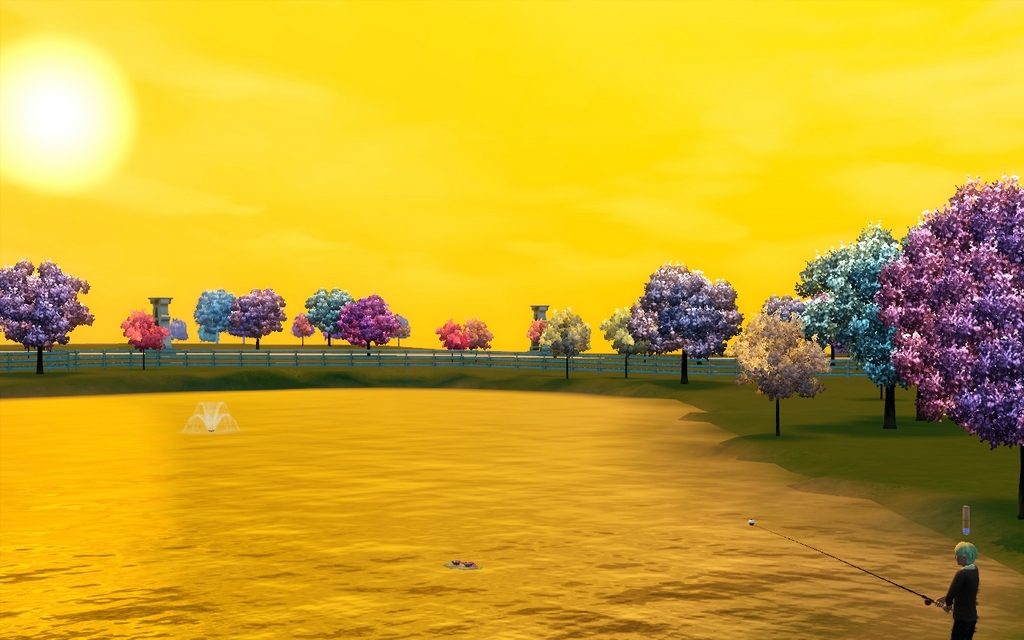 These colours are something else.
Another night, another plumbot…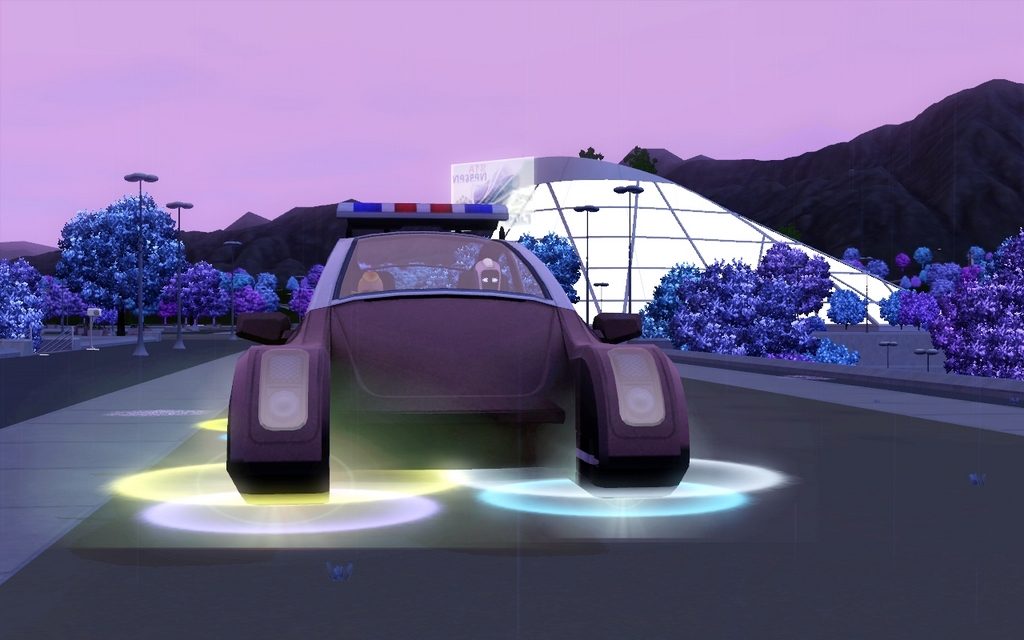 Kosta wakes up early, goes to collect some dew and gets arrested by the robot police.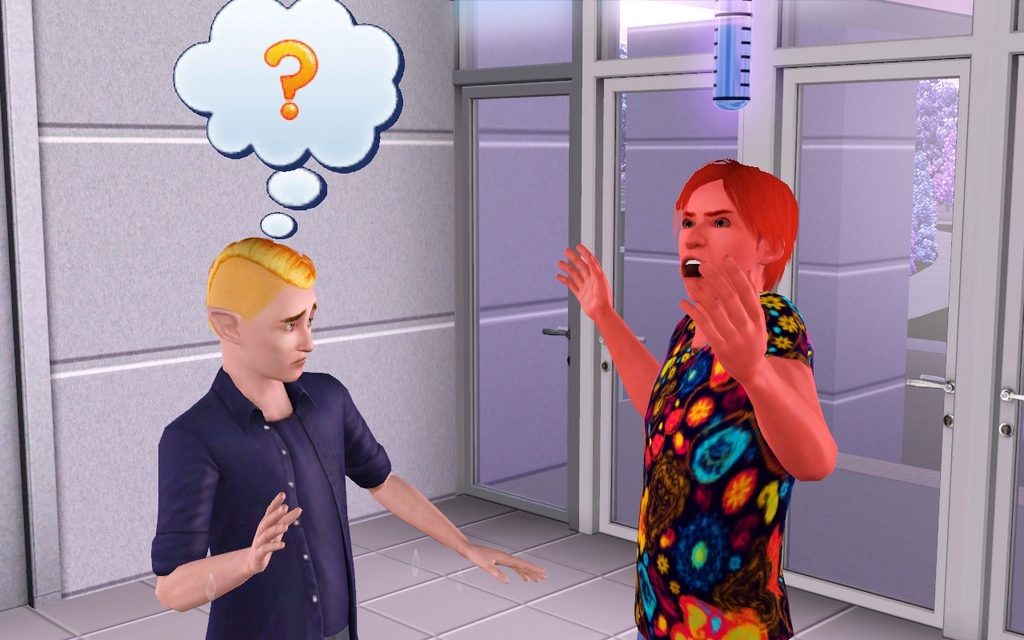 Then a red Scott shouts at him, which he doesn´t understand.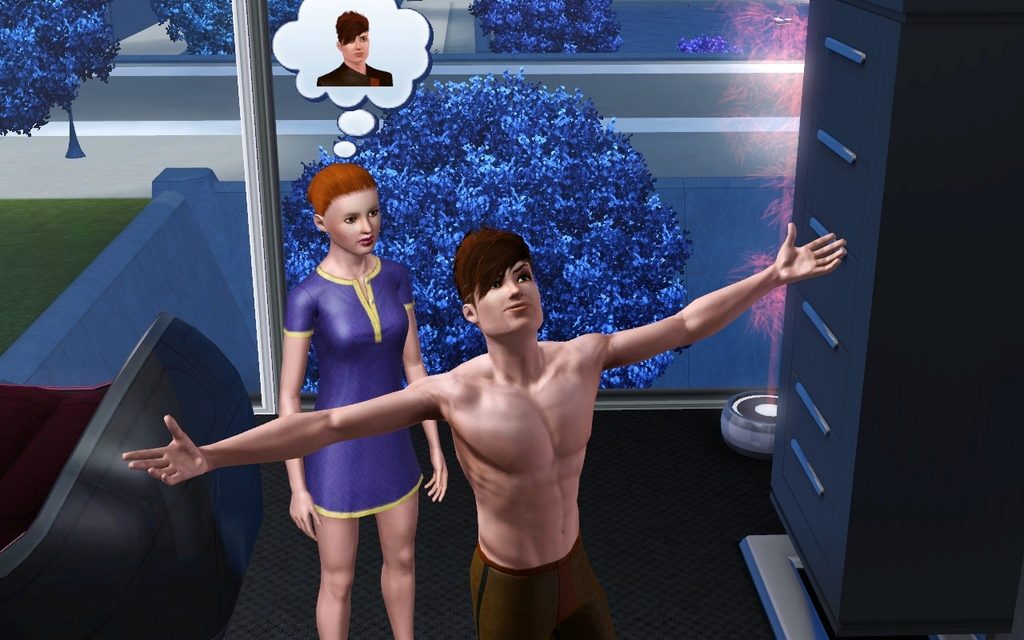 I don´t know, what is up with these people.
I got fed up with the constant dew-throwing and the resulting high sims, so we went home. I should try the dystopian future at some point.