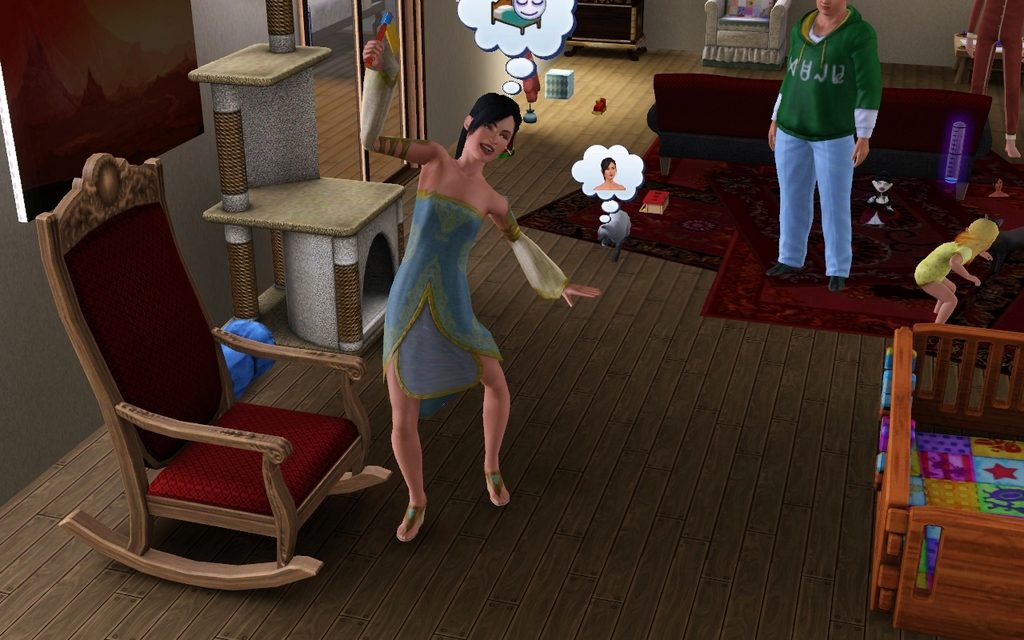 Ingrid ages up into an elder.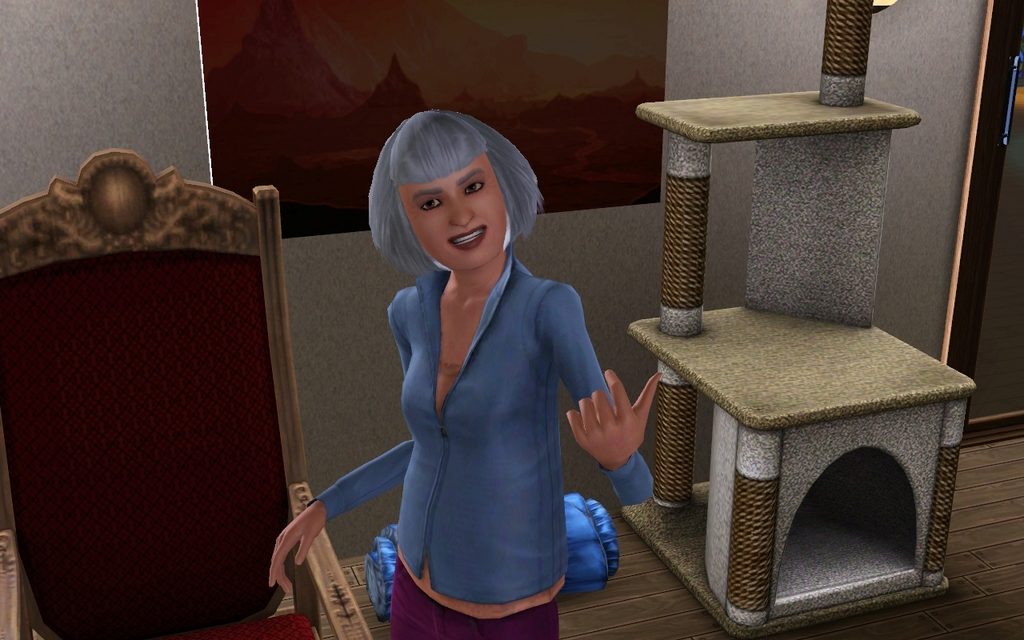 Can we speak about the hair?
Ingrid: I kind of like it.
No.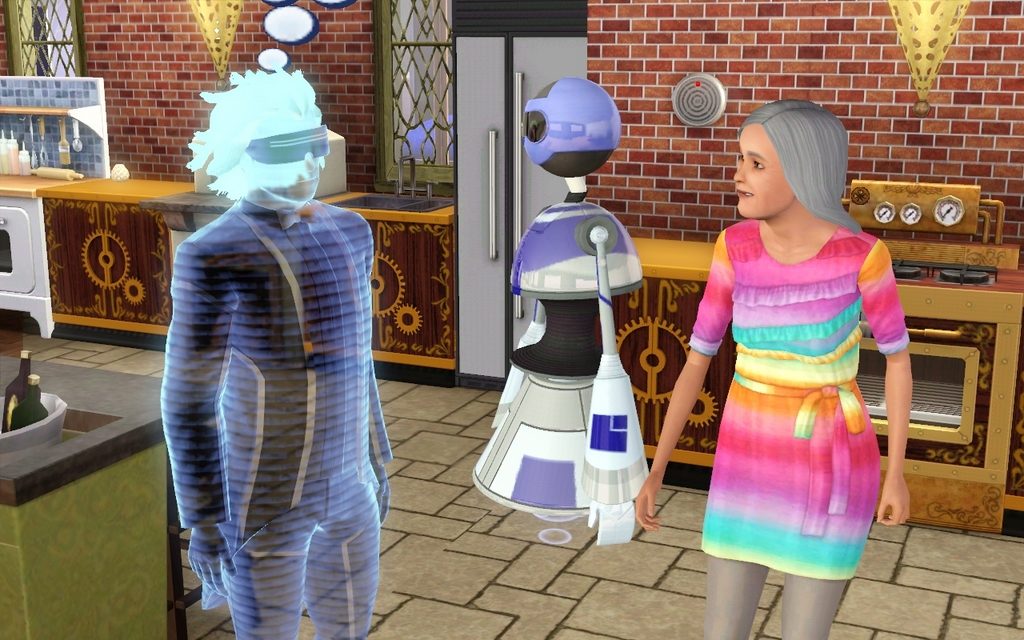 ELIZA is driving me totally bonkers, I don´t even really know, why. Storm installs the sentience trait chip (which causes Emit´s hologram to appear), then they move out. I need space for another baby.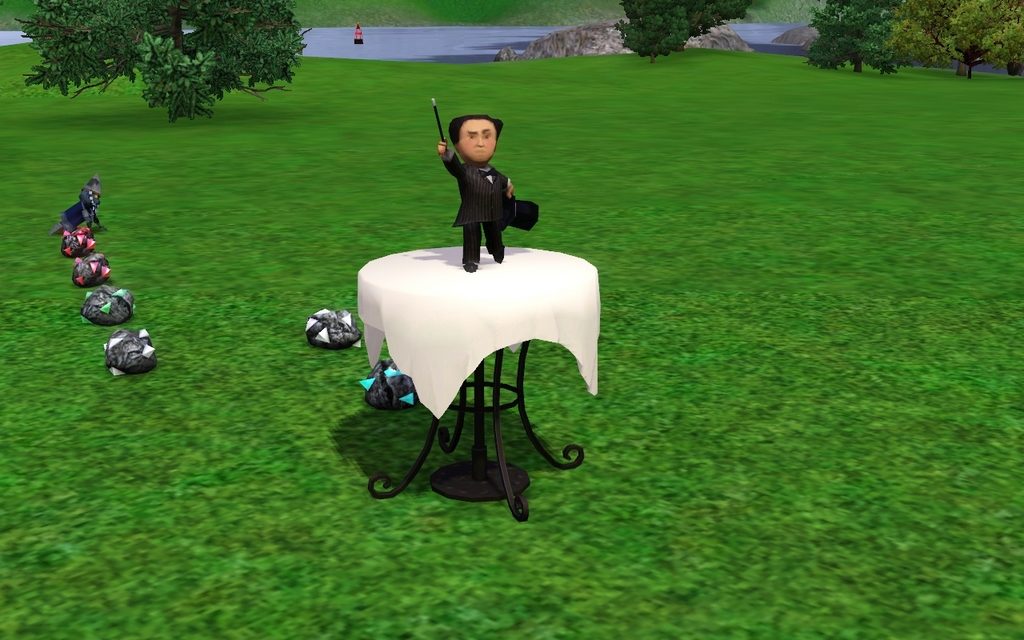 The magician gnome chose an interesting spot. Maybe he wanted a stage.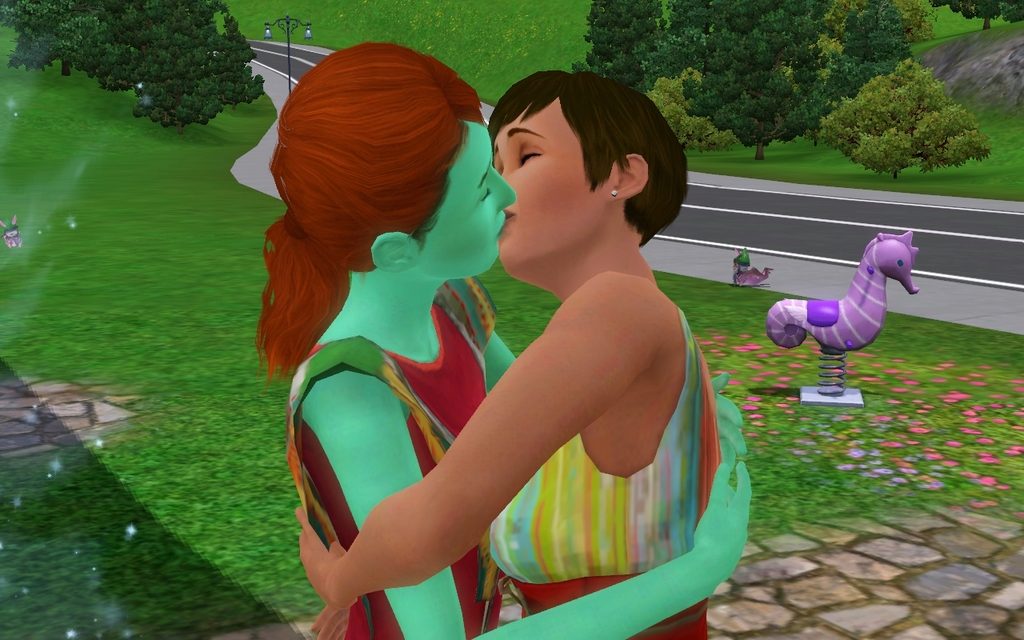 Cathy and Isolde are still cute.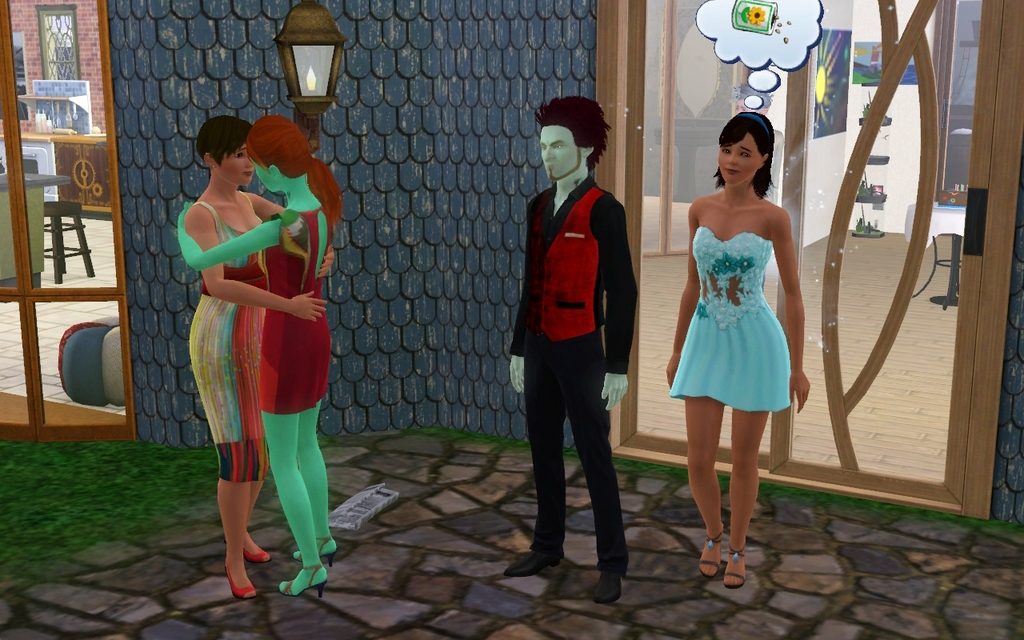 Miles is still grumpy. I hope, Milli doesn´t follow her mum´s career in the fairy drug Mob.
Conall ages up to adult.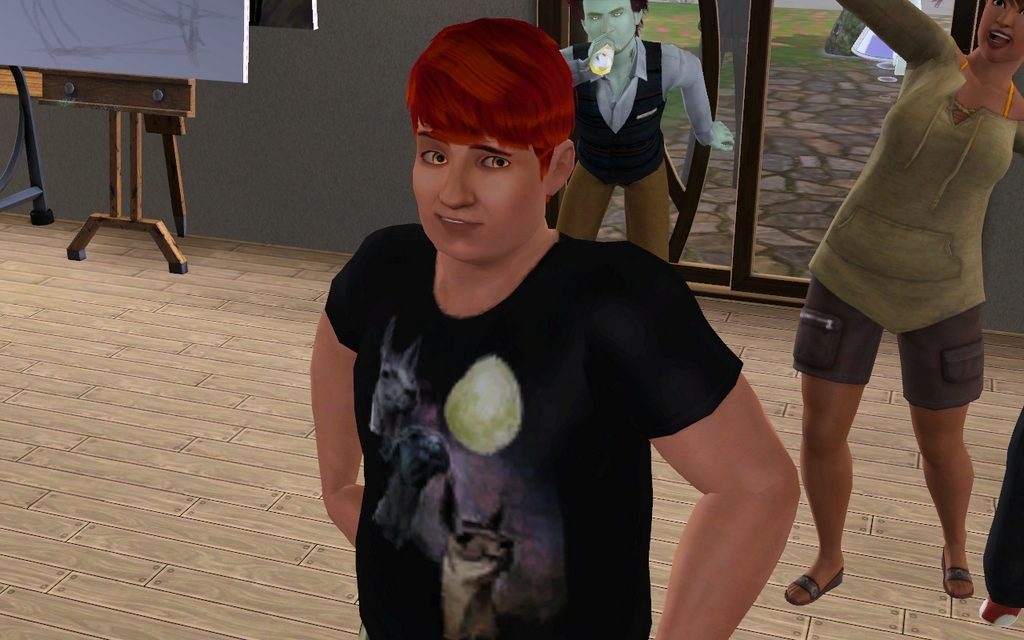 Conall: Can I stay like this?

No.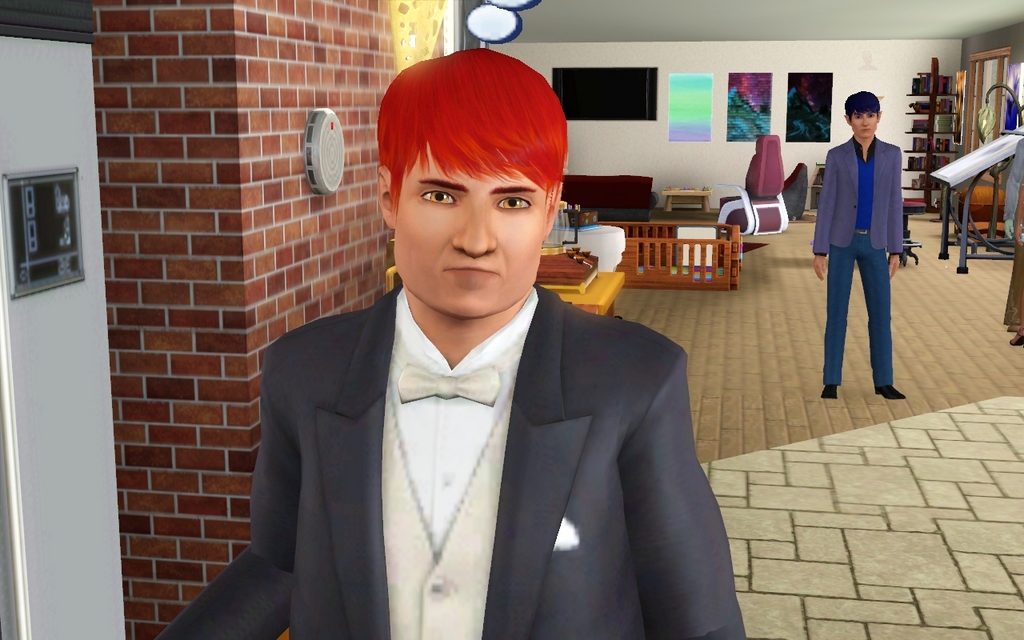 Conall: Okay, but why do I have to totally dress up?
Because you are getting married now.
Conall: Oh. Okay, then.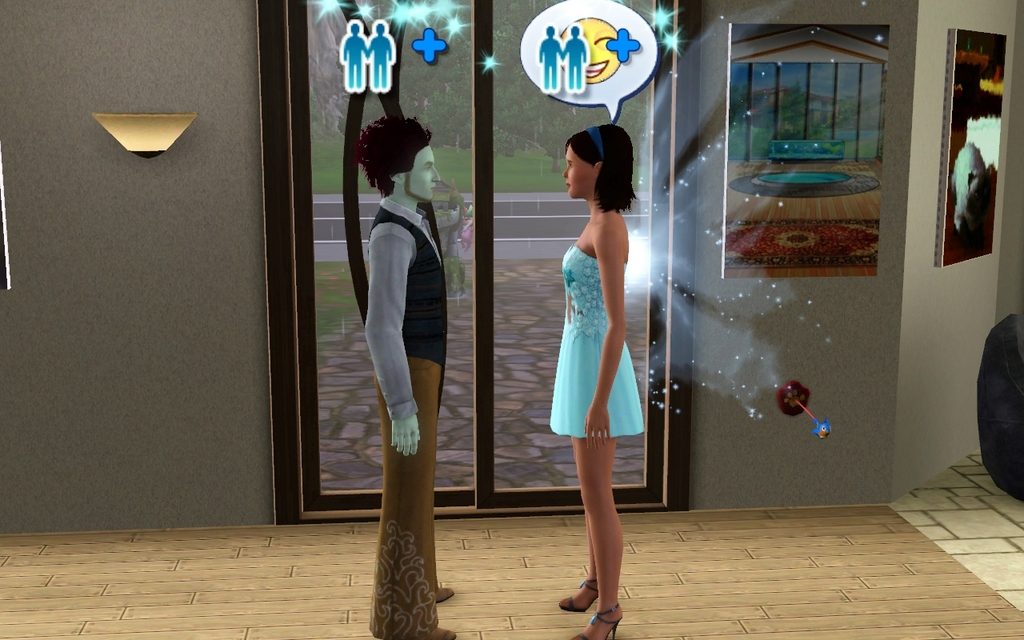 I changed Miles´ outfit.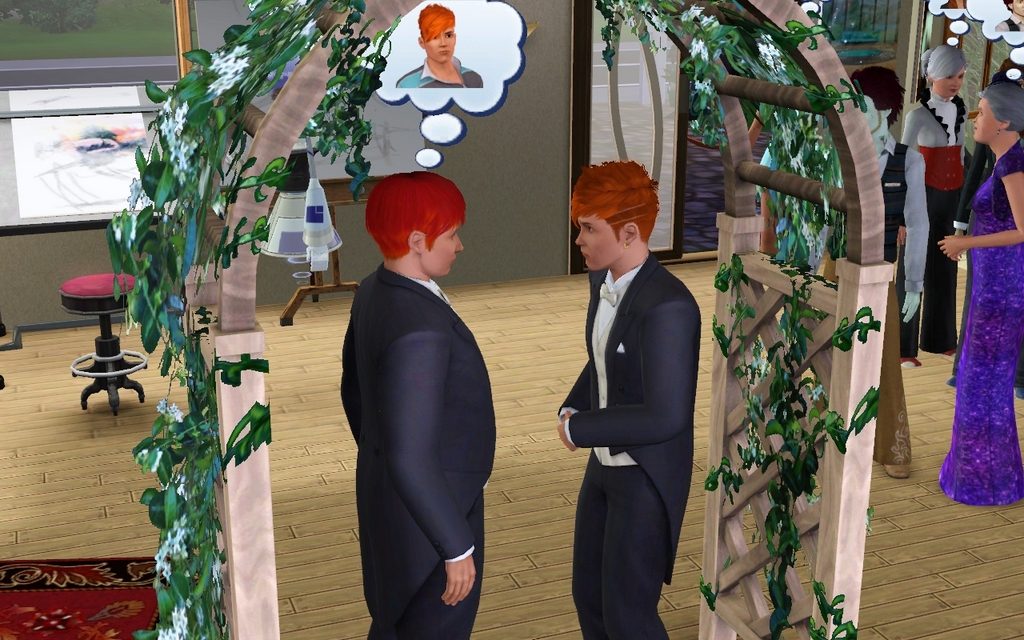 Jan: I´m so nervous.
Conall: We´re just getting married. Calm down.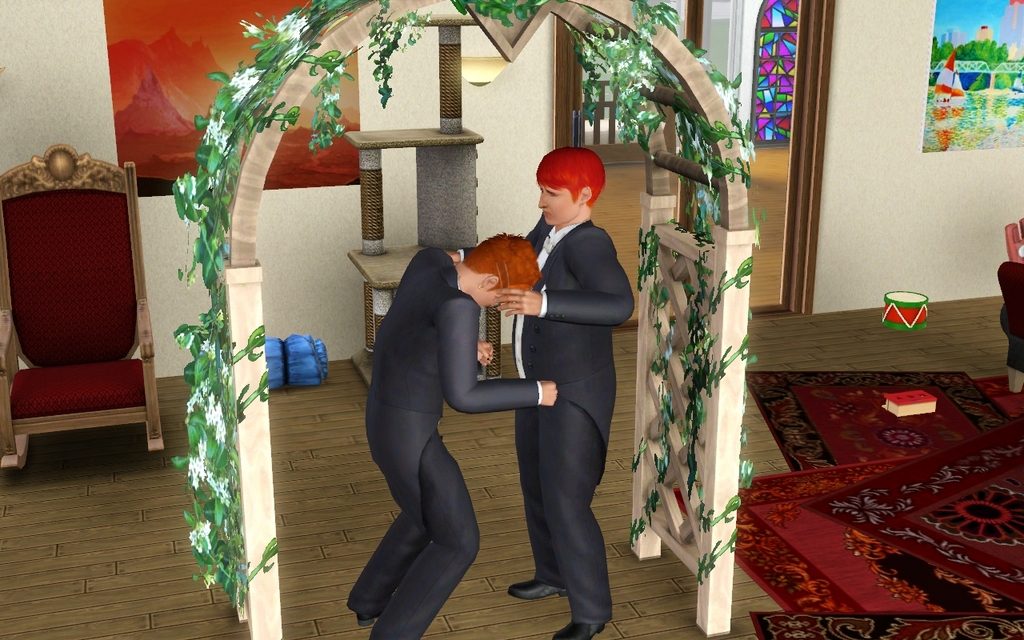 Jan: But I´m so excited!
*punches Conall in the nether regions*
Conall: Ouch!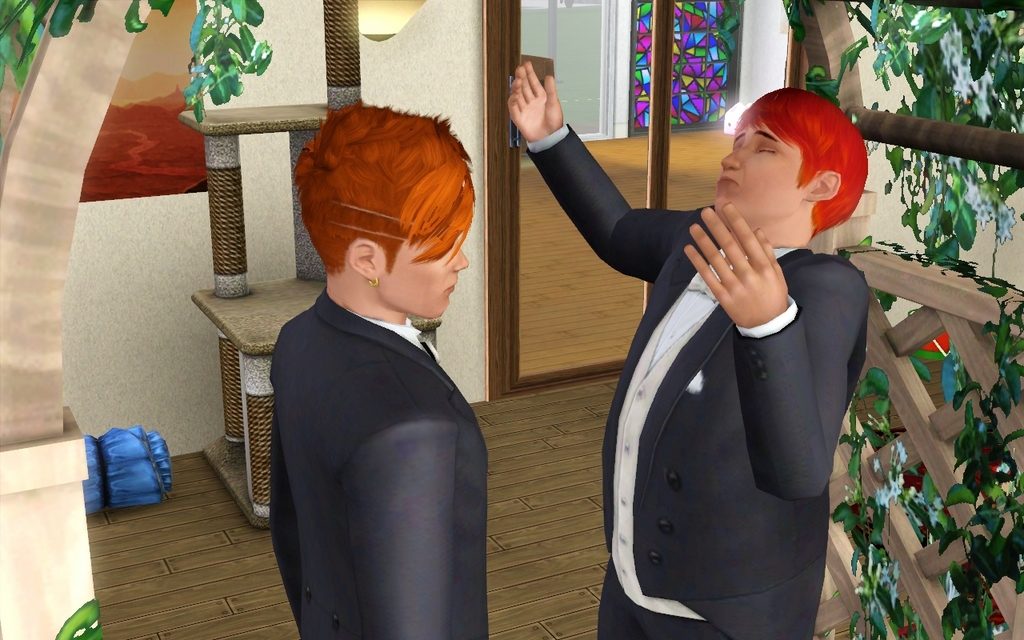 Conall: Whatever did you do that for?!
Jan: … sorry.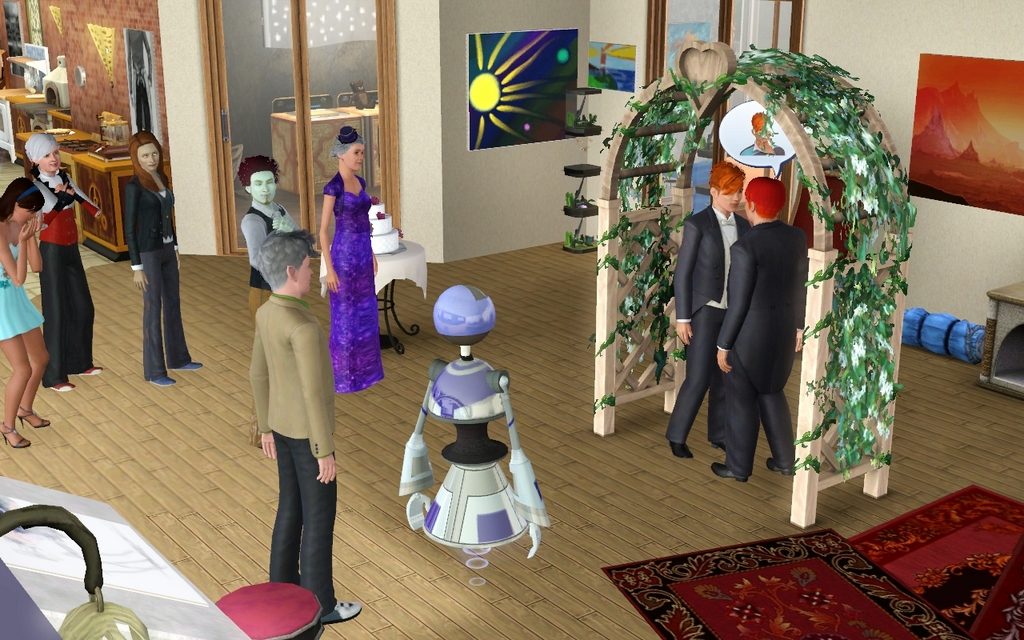 It went smoothly after that.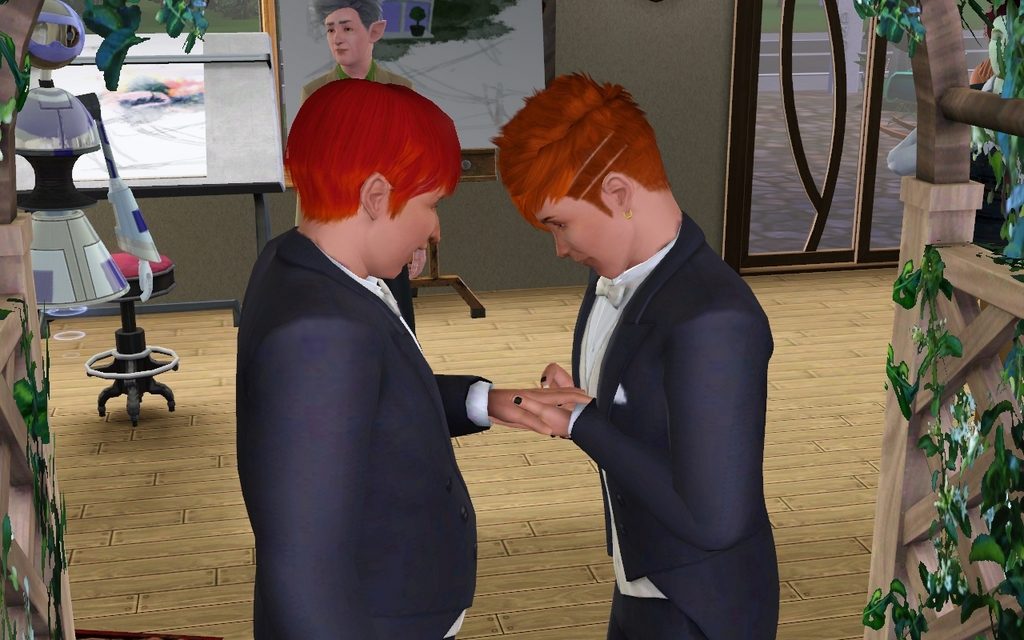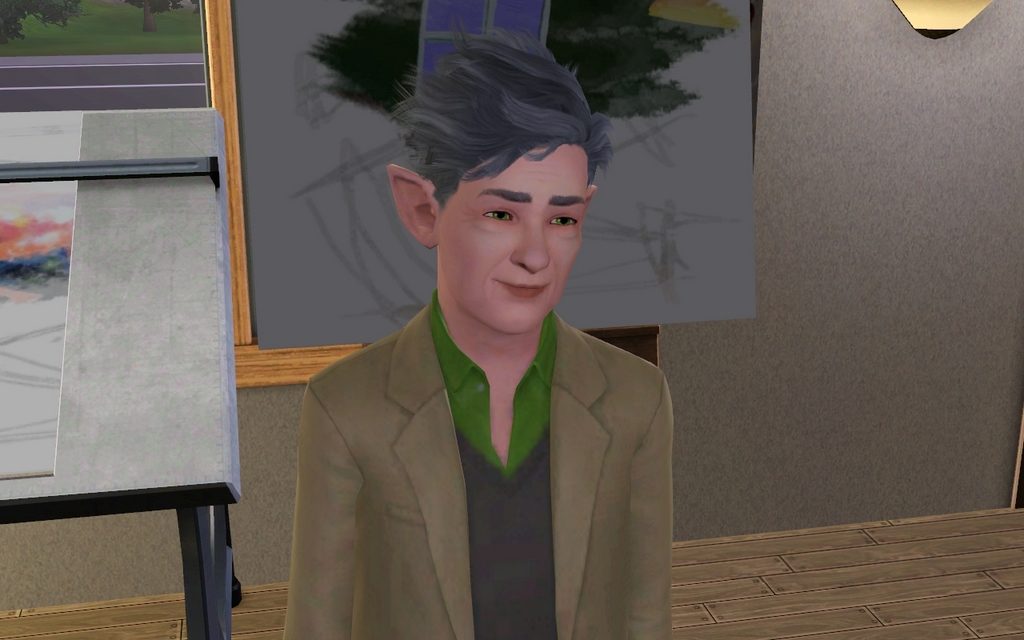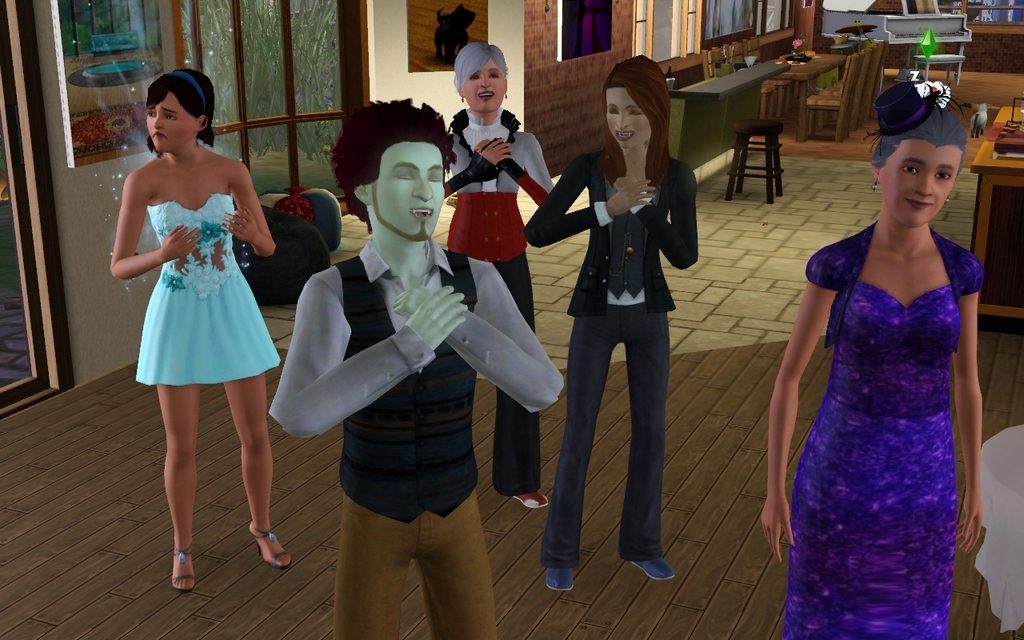 Jan: So after the cake we can have our wedding night?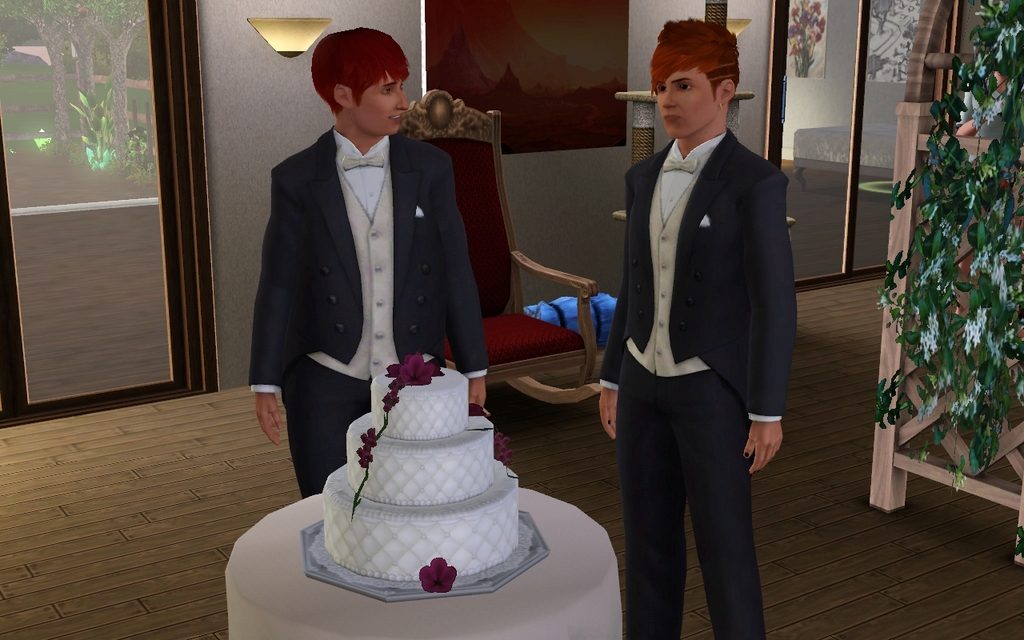 Conall: You think anything is working, after you punched me like that?
Jan: … what?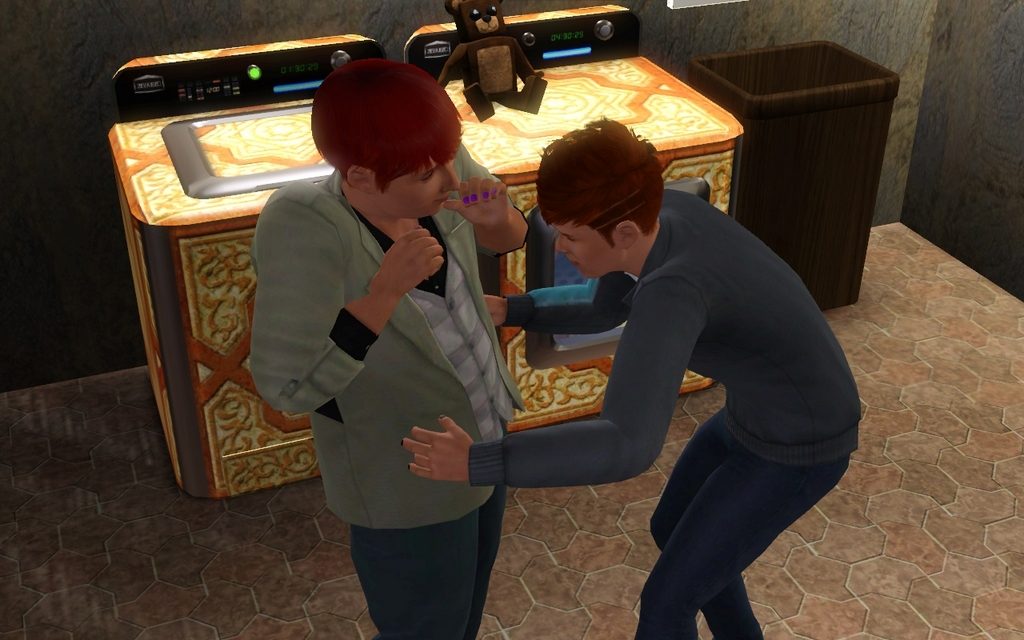 Conall was joking, of course. They got rid of their wedding suits right away.
(I don´t know, where Conall got that nail polish from. I gave Jan the black one, but non to Conall. Perhaps he just wanted to be glittery. We won´t tell him that it clashes with his hair).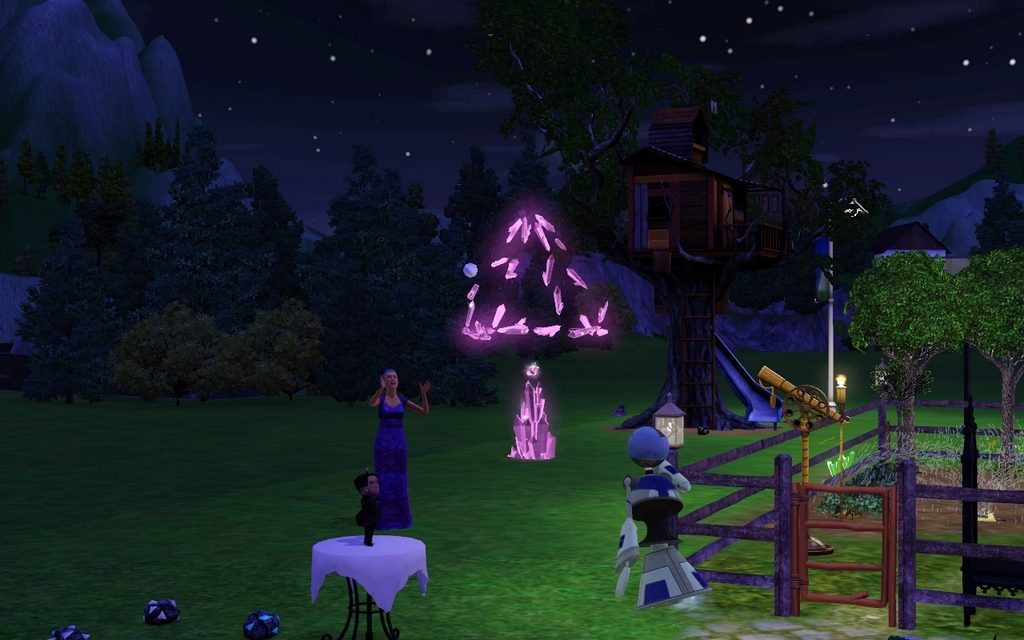 Storm and ELIZA stay to play some catch.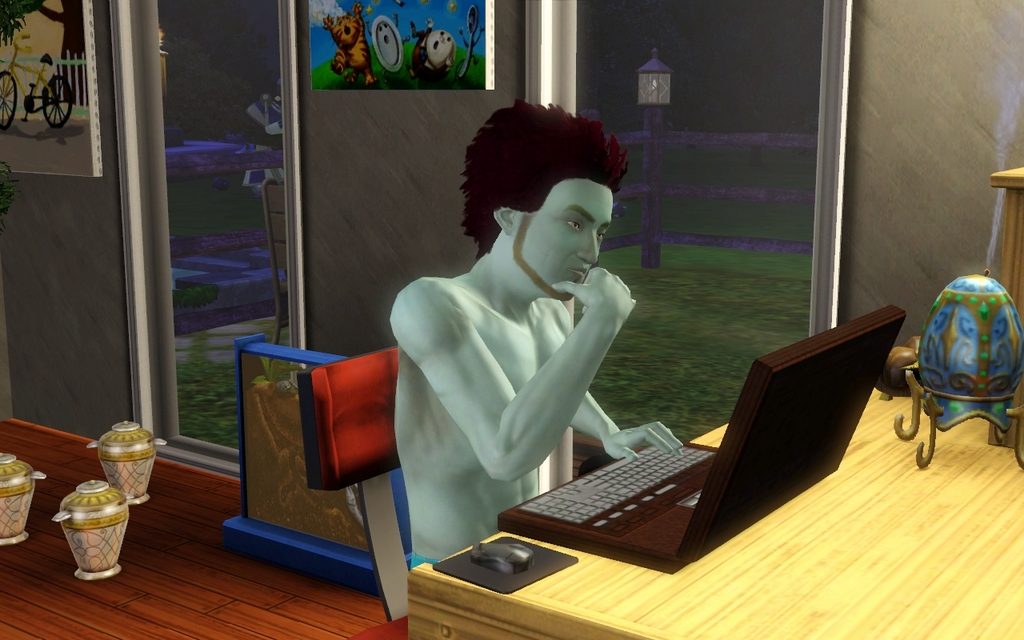 Miles plays in the sprinklers then spends the night on the computer.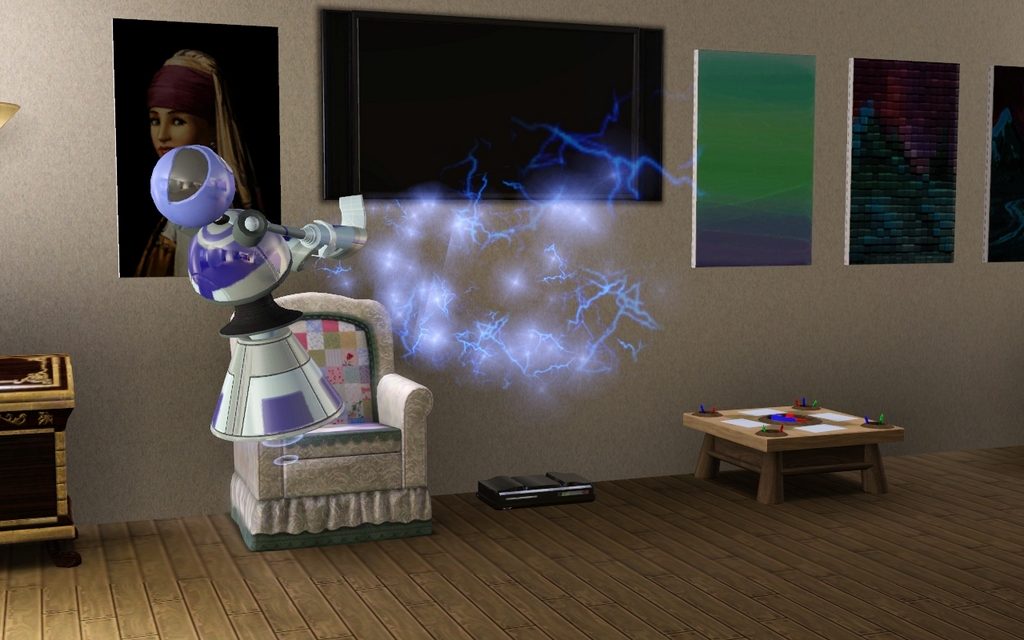 Okay, that´s kinda rude. Please go now.