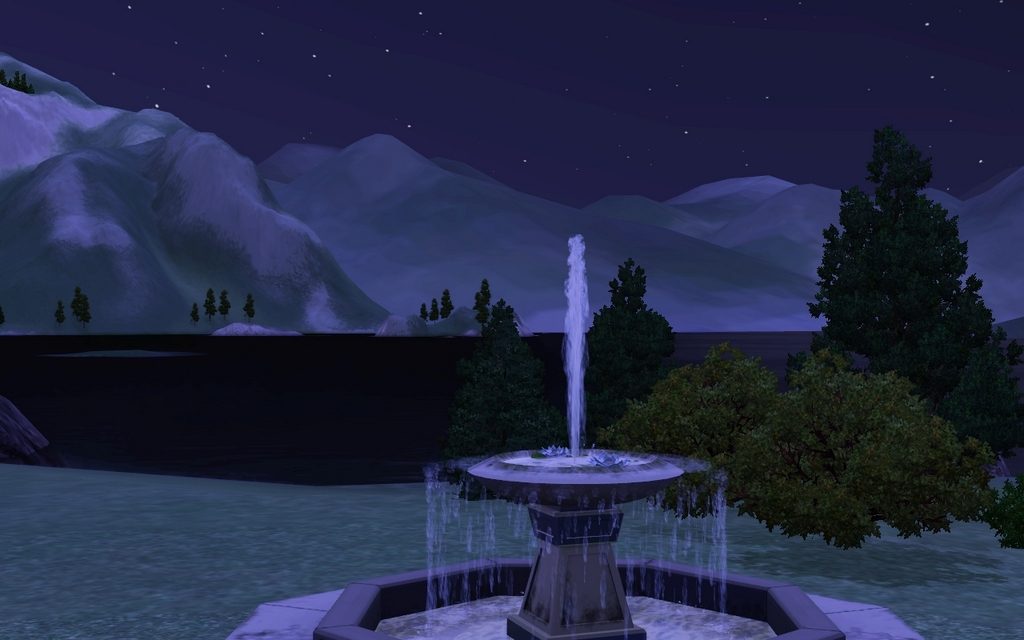 Random landscape pictures (again), because pretty.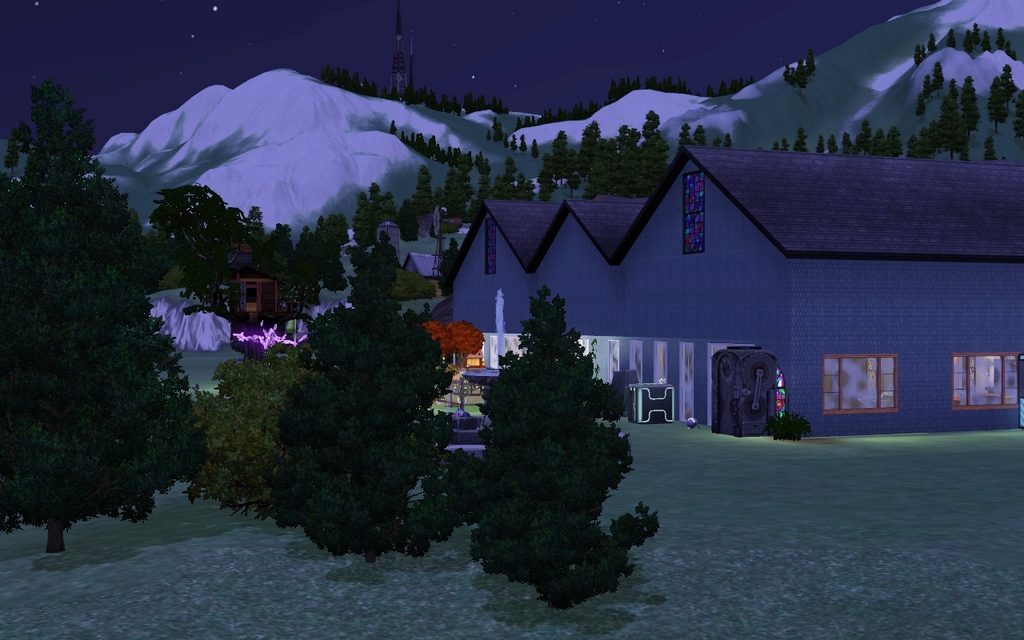 Conall wanted to do some inventing. Something went wrong.
Uhm, Conall?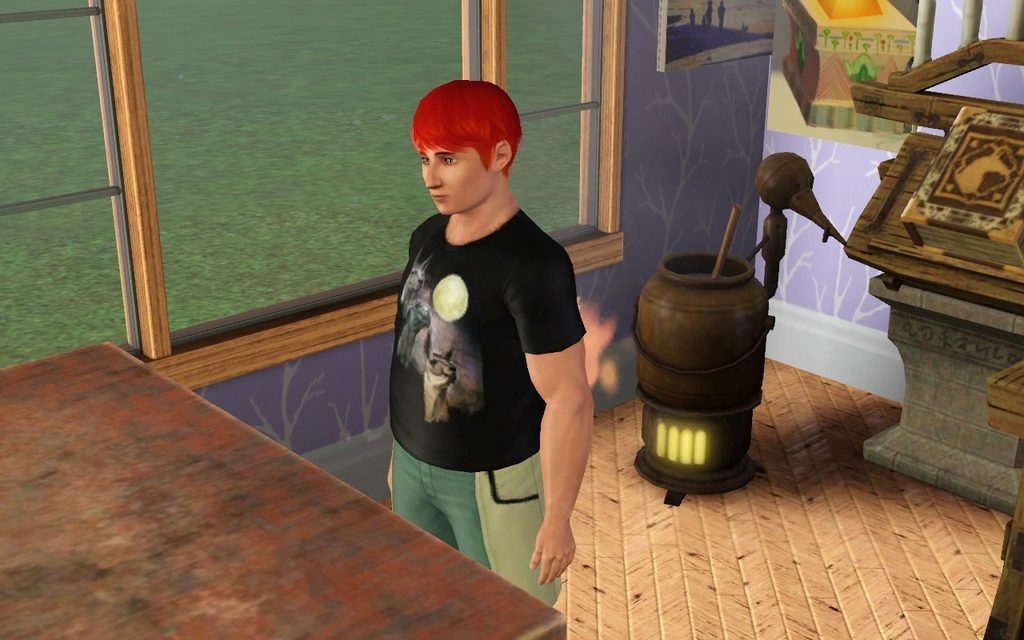 Conall: Mmmmh?
You don´t think, something is… amiss?
Conall: It´s a bit warm in here, now that you mention it.
That may be, because YOUR BUTT IS ON FIRE!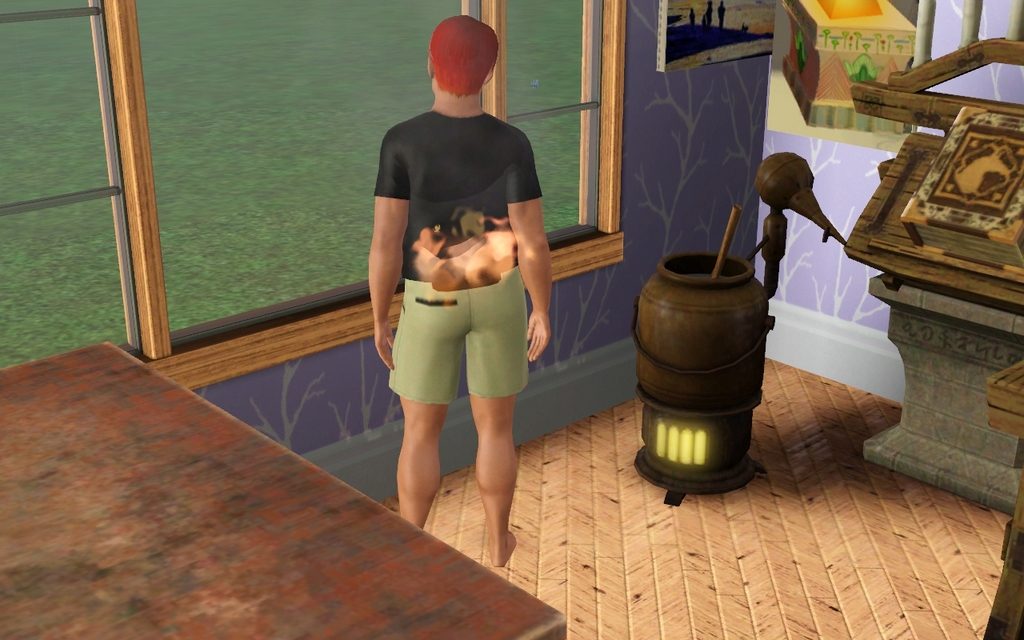 Conall?
Conall: Maybe I should go outside?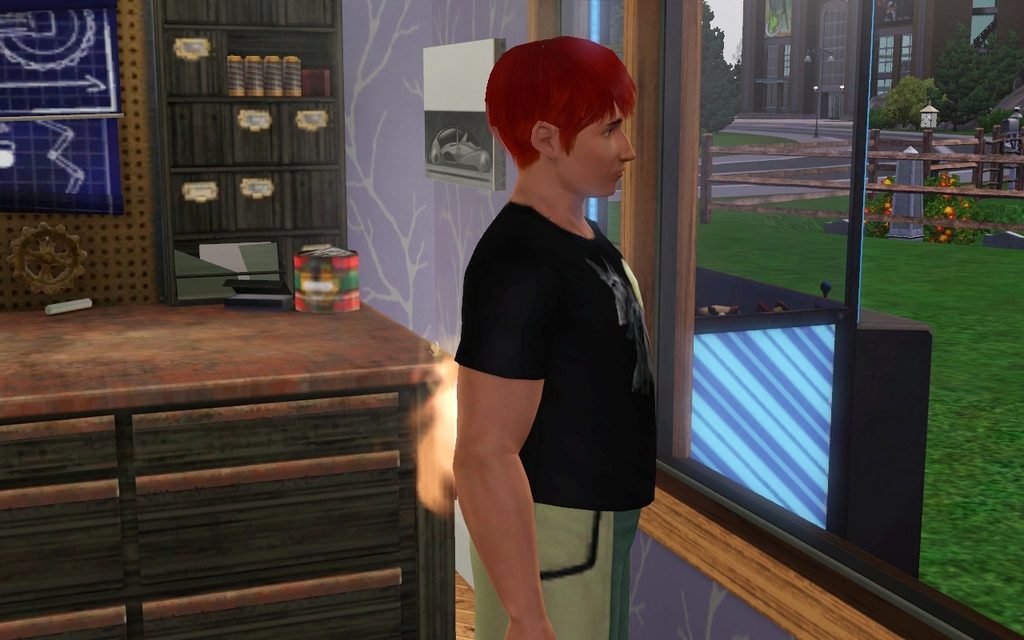 Conall: It´s a beautiful day…
It may be your last one, because, you know, butt, fire?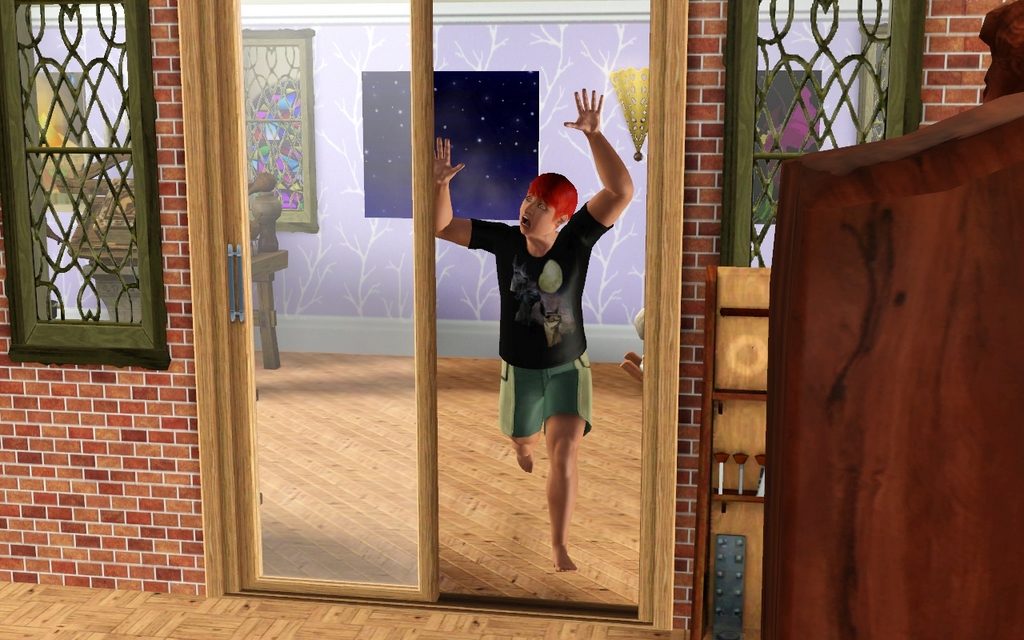 He finally gets it.
Conall: Aaaaah! Fire!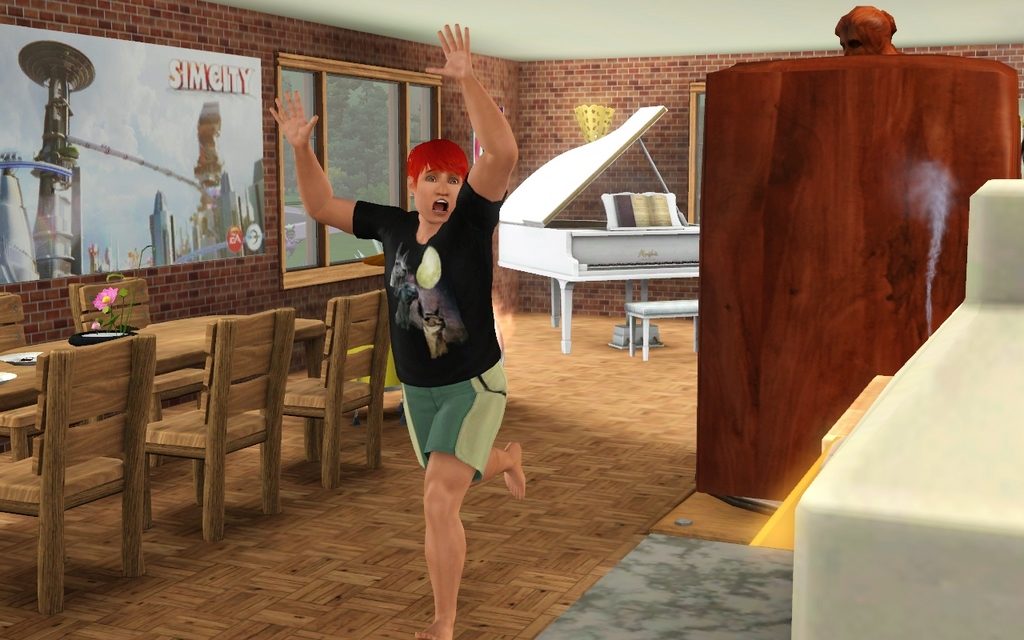 Conall: Aaaaaaaaaaah!!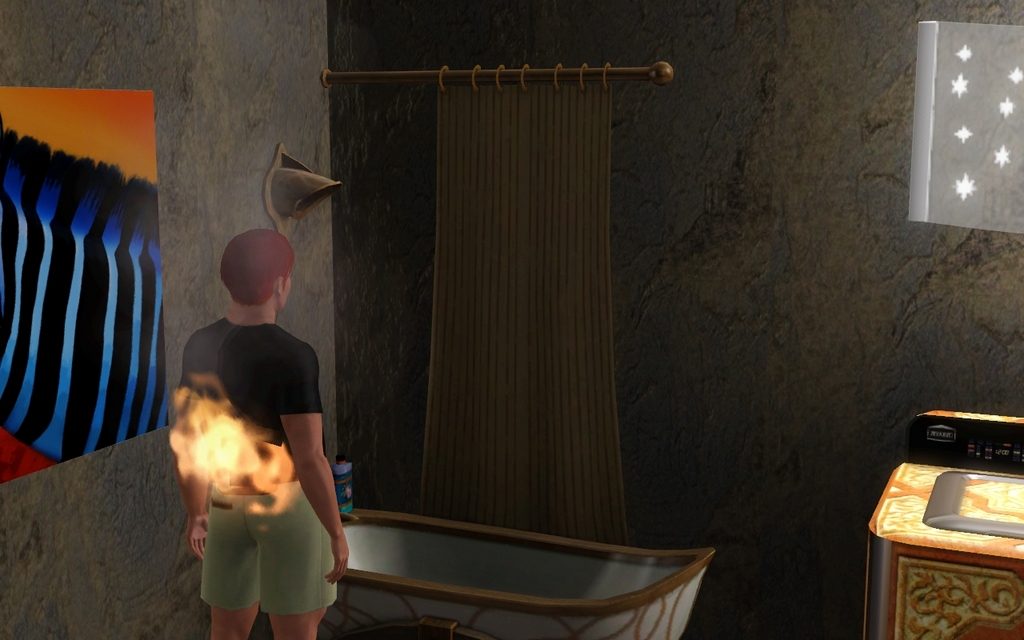 Stop staring and get inside!
Conall: Don´t push me.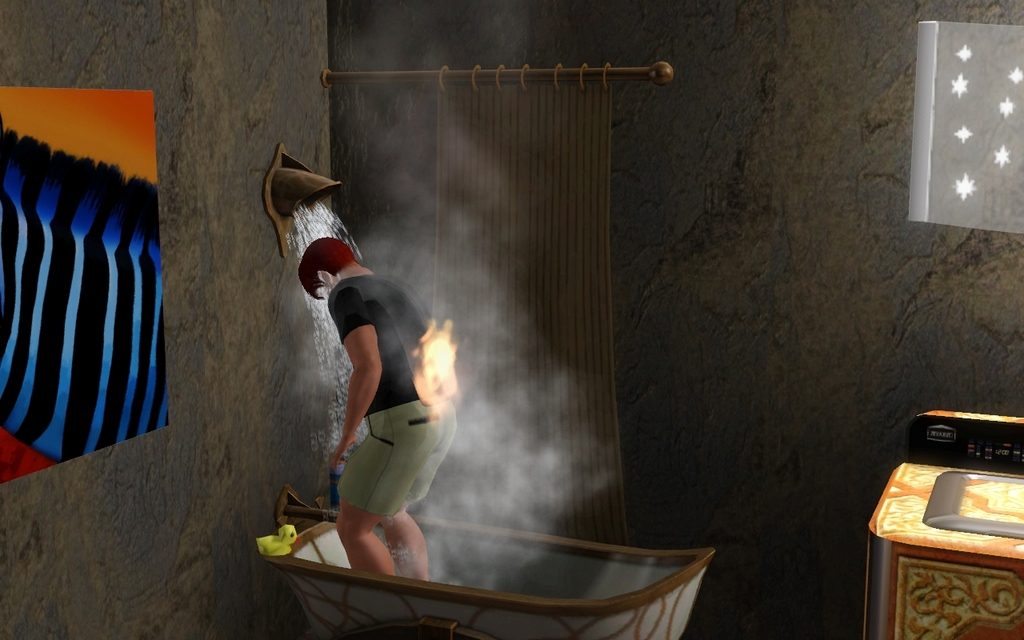 Turn around!
Conall: I can´t! I´m a sim!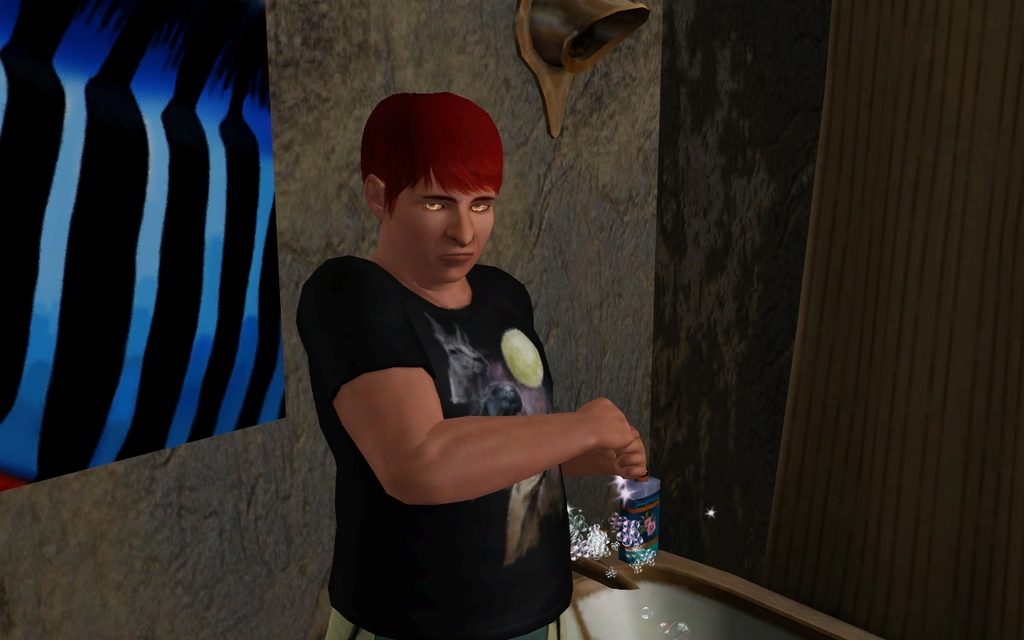 Conall: You could have helped me out there, you know?
Well, I would have. Eventually.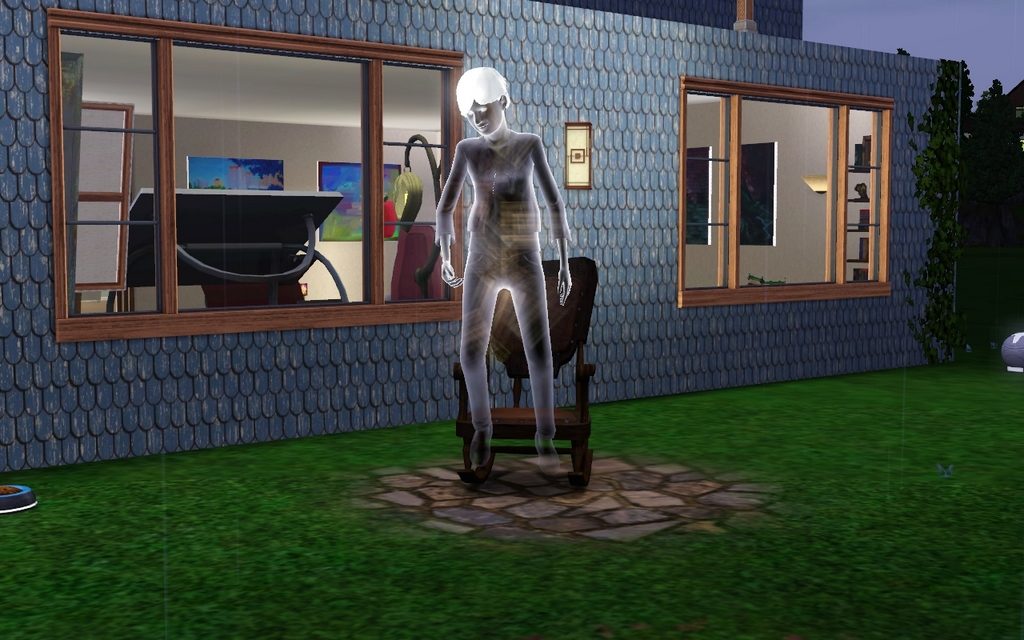 One sim saved, but another is lost. Ingrid dies of old age.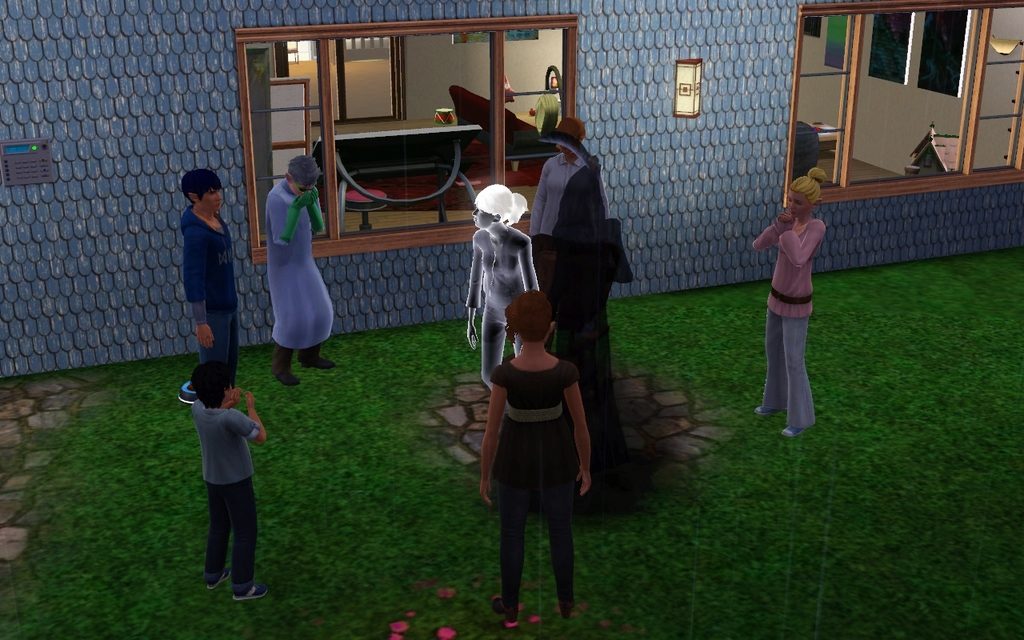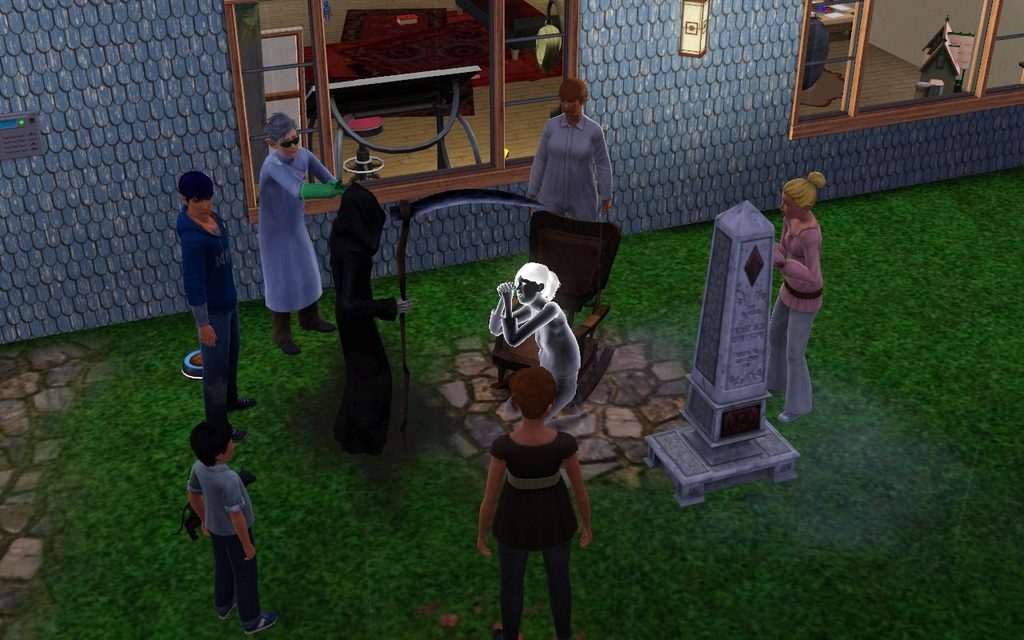 She doesn´t want to go.
Kosta is heartbroken.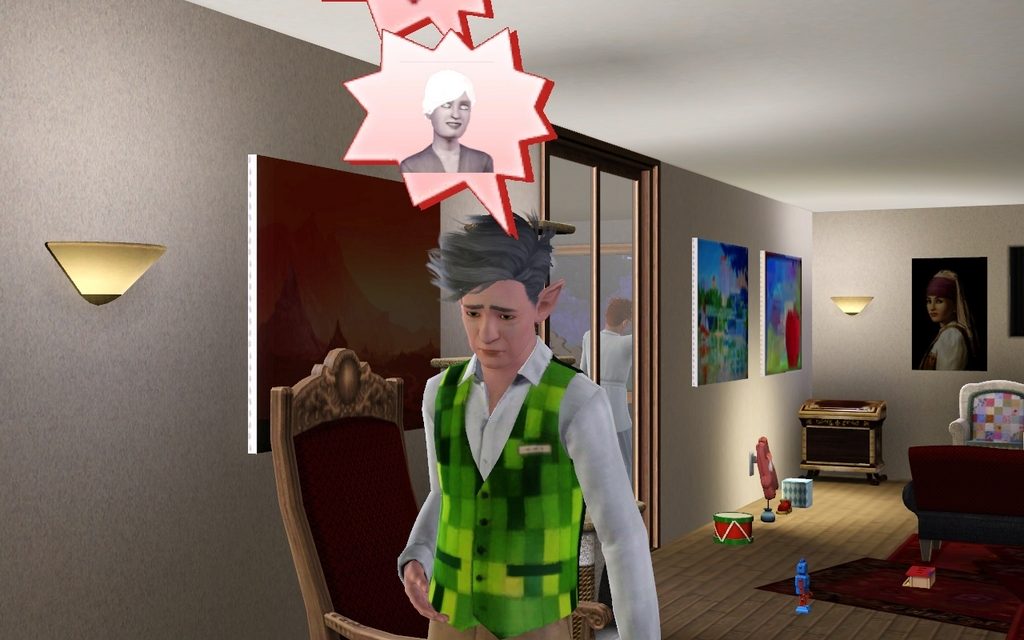 Poor guy.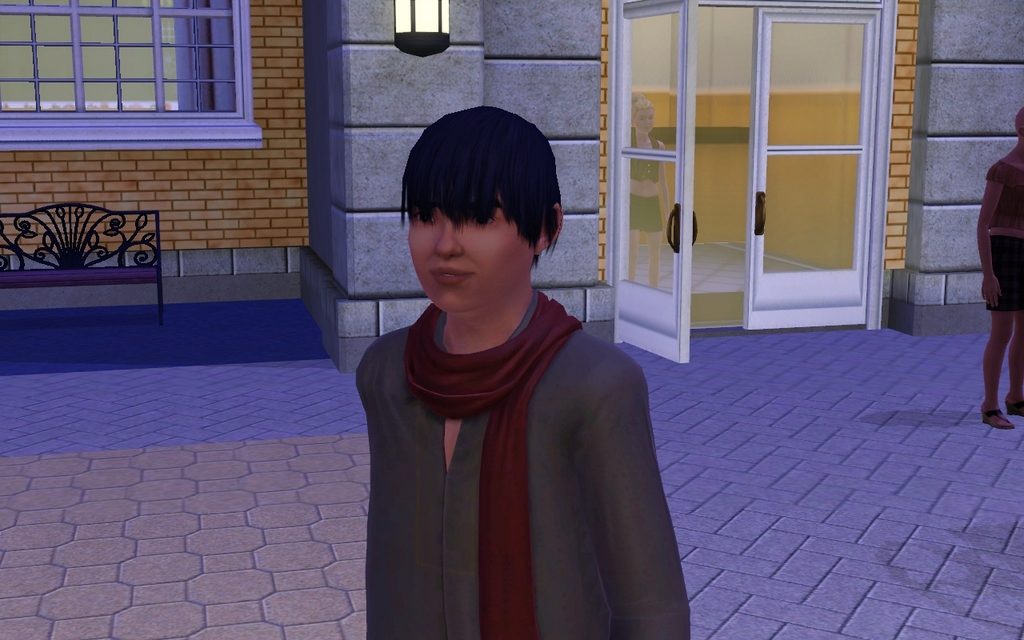 The girls go to prom and score themselves some romantic interests. Both are face ones, so I gave them some more intersting genetics.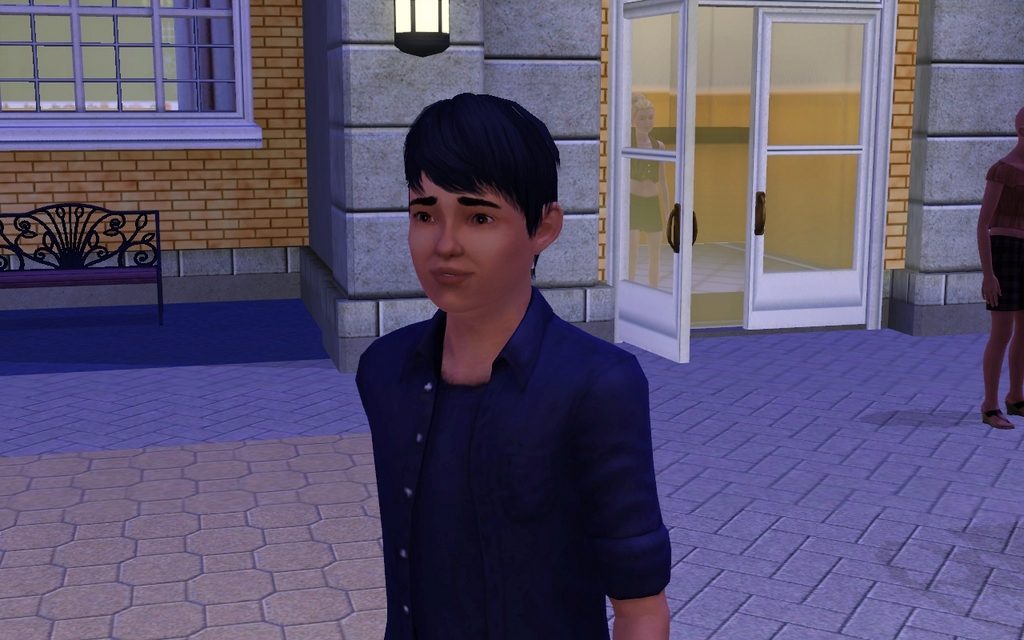 This is Andromeda´s RI, Franklin Weidling. I combined Rowan Orange (to finally get some of his genes) and Evelyn Kwon (a former paper girl of Hidden Springs). He looks cute.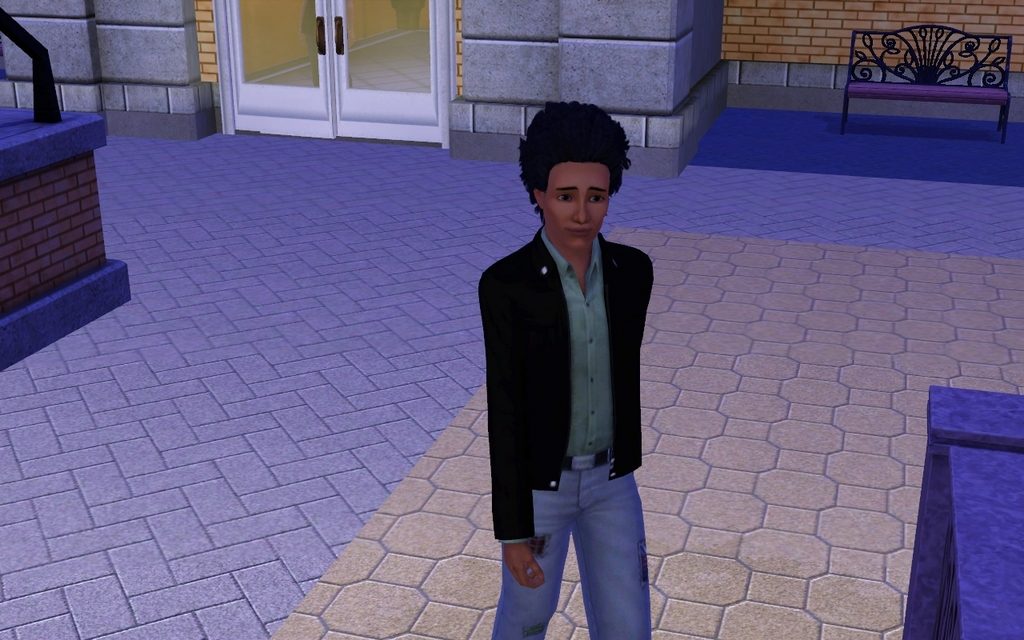 And Celia´s RI, Luke Ransom. He got Adriana Busch Espinoza (the pretty werewolf I didn´t know the name of) aaaand… the Grim Reaper (he was an option, what do you expect me to do??). Also cute.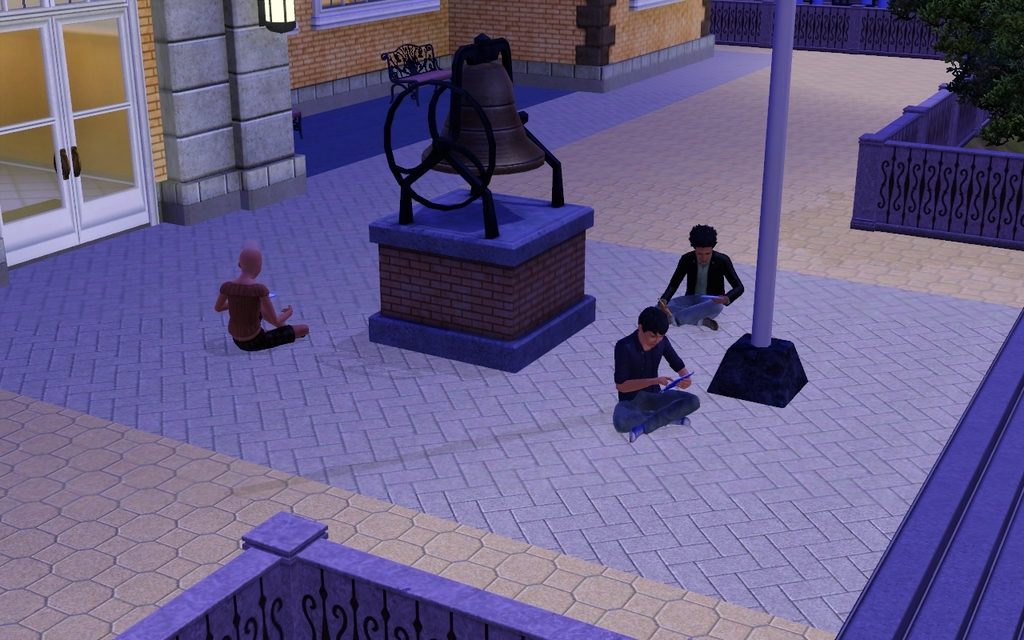 While the girls went home, they stayed and did their homework. Ok, then.
On the left is Bianca Shue-Riverhawk, who I really would have liked to have in the family. Funnily enough, she´s gay, but my girls are not.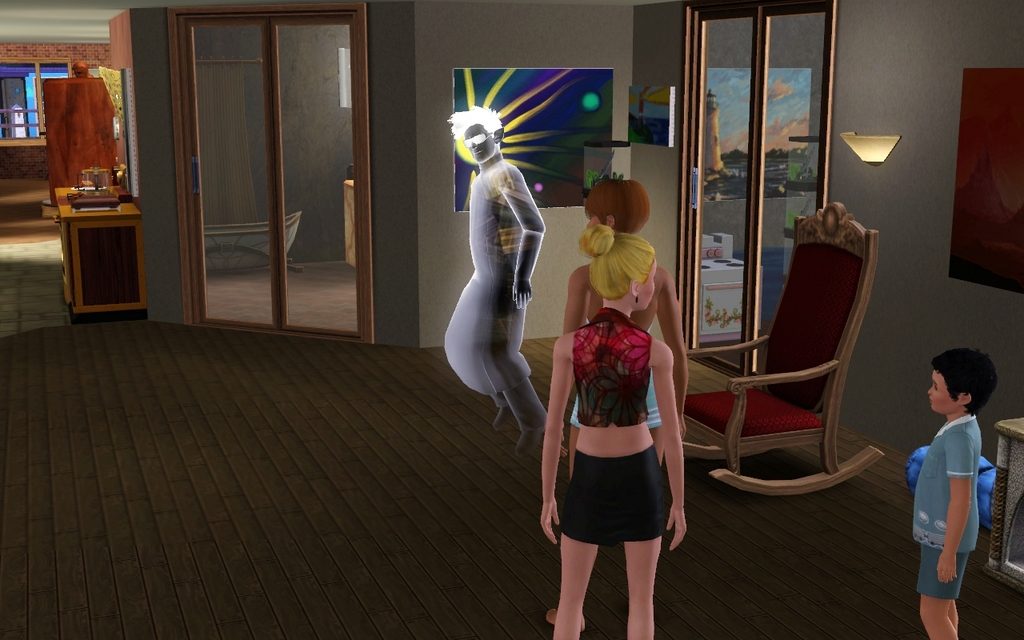 And it´s time for Kosta to go.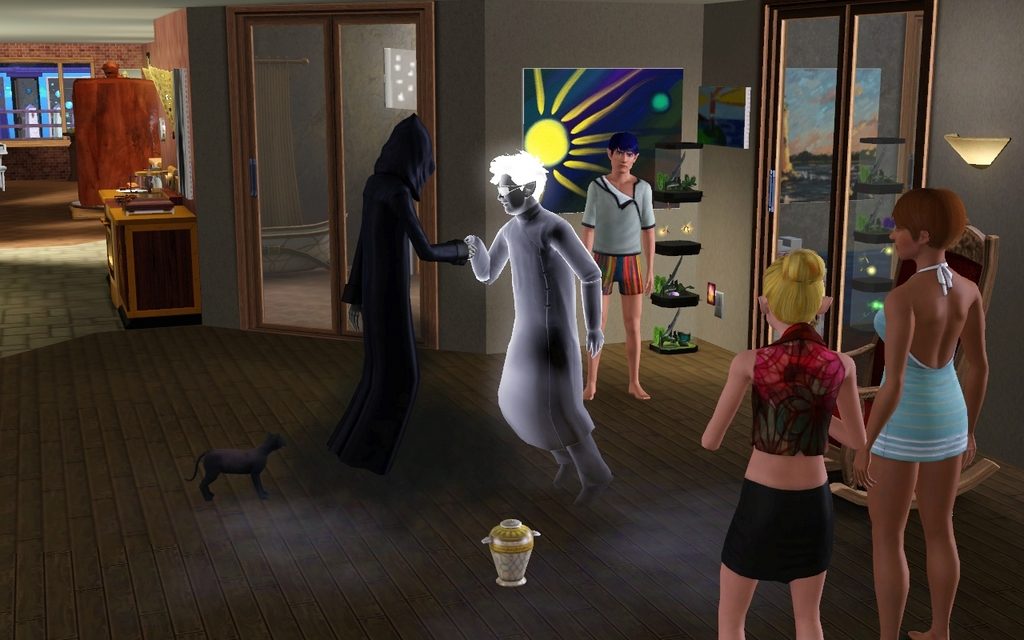 I guess, he´s eager to see his wife again.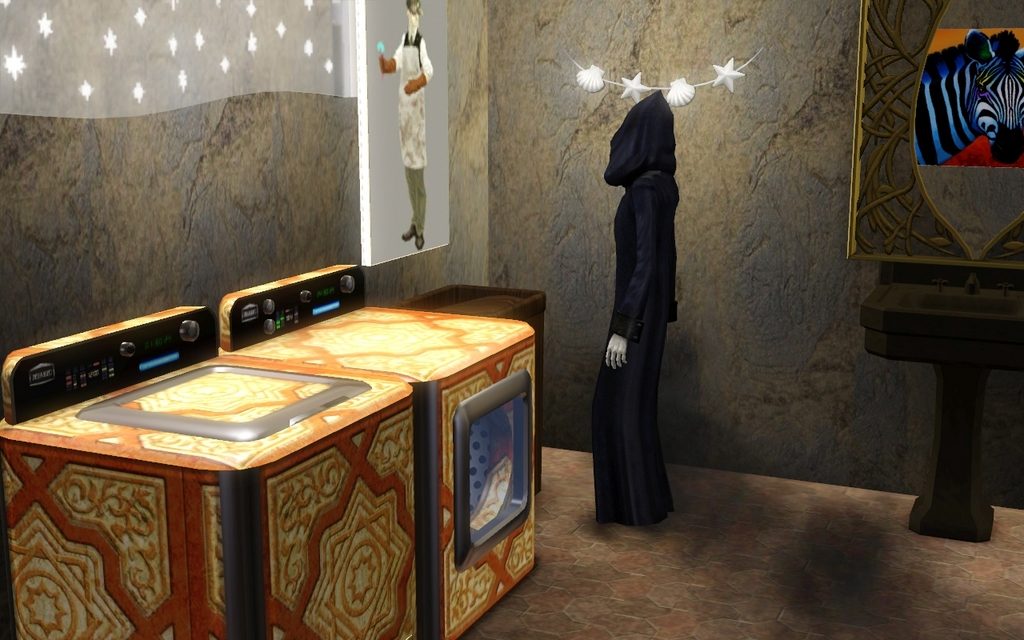 Grim stays for a bit and does some laundry.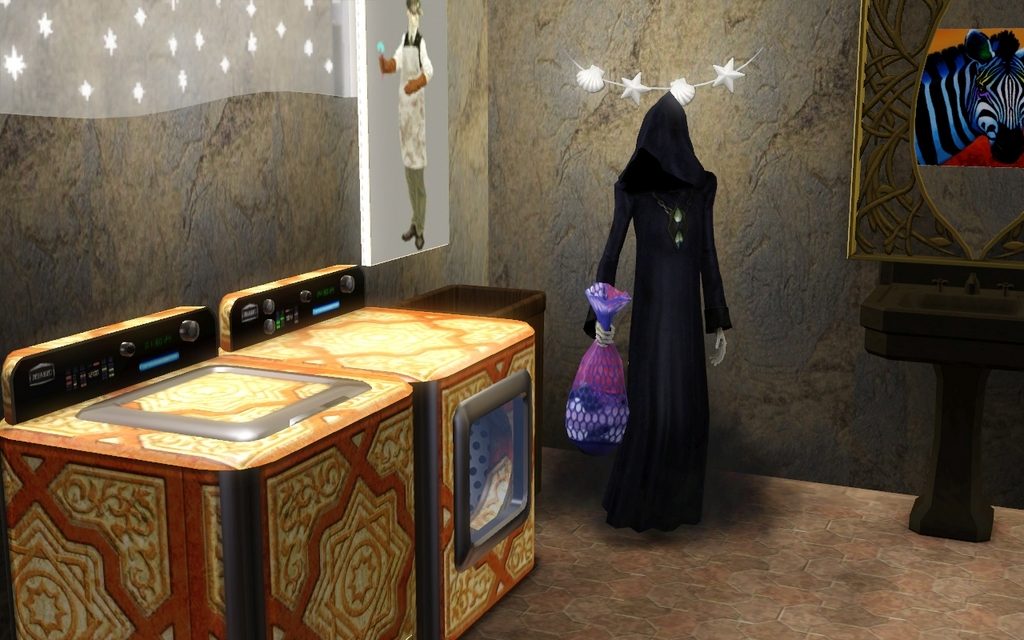 Thanks, I guess?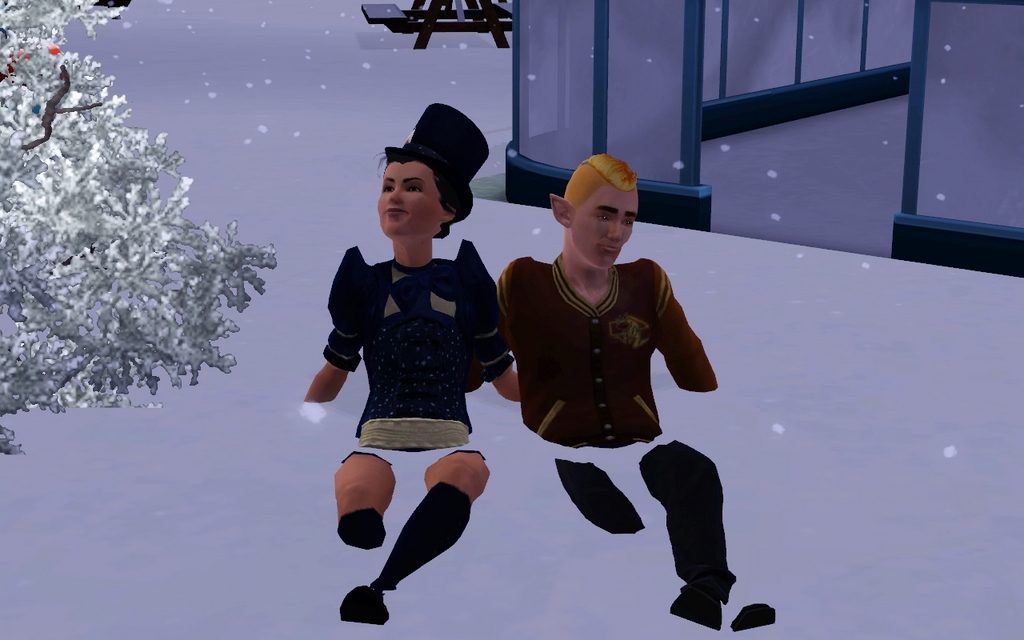 Goodbye, Ingrid and Kosta.